Amidst the biggest city in Australia lies a magnificent view of the nature's green, blue and bright coloured natural sceneries. Perth is perfect for the city girl who loves to reconnect with nature and go on adventures. So, while you're at it take a dip on the infamous Cottesloe Beach. Enjoy the sun even more by taking a walk at the Kings Park, one of the biggest parks in the world. These and more will await you at Perth.
Appreciate the beauty of nature more with a beautiful wrapped and arranged bright blooms. Here are eight of the best flower delivery services in Perth.
1. FLOWER BROS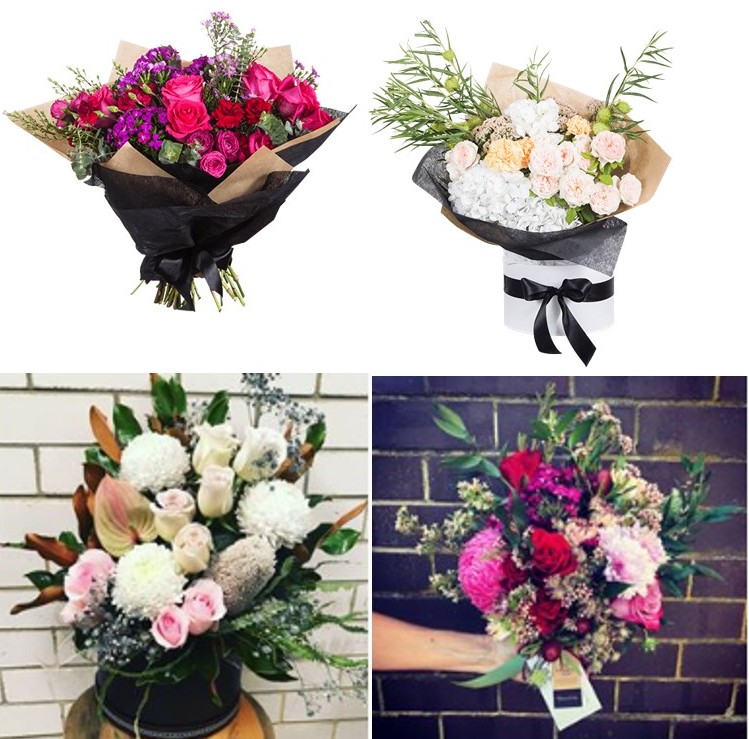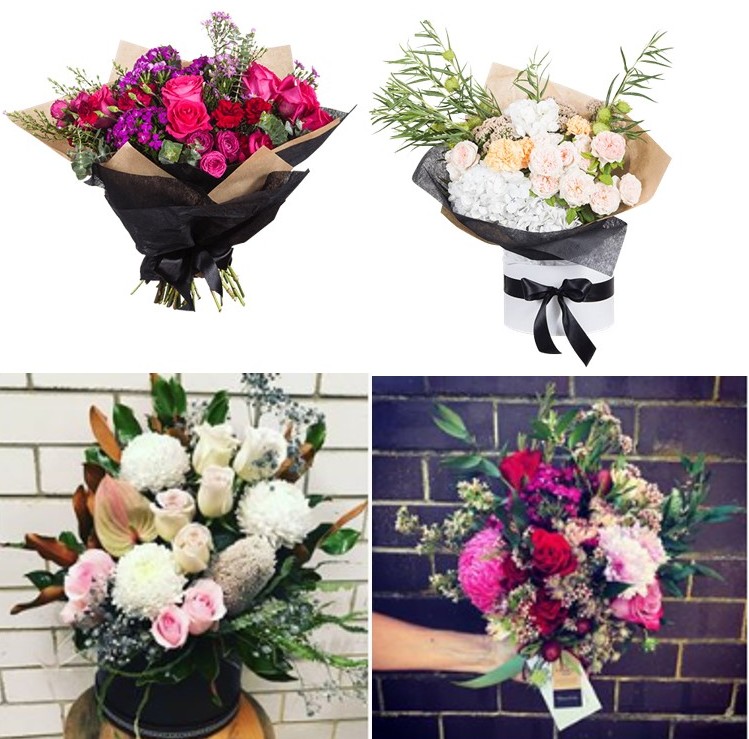 Partner owners of the Flower Bros breaks the stereotype that flowers are for women. These two men acknowledged the gap that men are clueless in floral shopping for their women. That's why they created a platform to offer the best options to men that are beautifully crafted and worthwhile.
| | |
| --- | --- |
| SPECIALTY | Customer experience |
| SELECTION SIZE | Small |
| STARTING PRICE | $ 79 |
| DELIVERY FEE | $ 14.95 |
| WEBSITE | https://www.flowerbros.com.au/ |
| SOCIAL MEDIA | Facebook: @officialflowerbros Twitter: @flowerbros Instagram: @flowerbros |
| CONTACT DETAILS | 0432 533 603 |
WHAT PEOPLE LIKE
SIGNATURE FLOWERS: When you access their website, you could see three different designs such as Berry Blossom,  Soft Touch, and Autumn Life that could be perfect for different occasion. They offer three sizes for each design which makes the Signature the most premium.
QUALITY FLOWERS: Flower arrangements made available in their site are trendy and modern. They personally believe in the products that they sell. That's why only the best quality of design made by the best florists in Australia are made available in the site.
VALUE FOR MONEY: With a premium flower arrangement, the price is definitely worth it. They don't charge extra on the premium services they offer to their customer. Most importantly, they are prompt and efficient.
PRODUCTS
ANNIVERSARY FLOWERS:$79 – $ 179
BIRTHDAY FLOWERS: $ 79 – $ 179
GET WELL FLOWERS: $ 79 – $ 179
JUST BECAUSE FLOWERS: $ 79 – $ 179
MOTHER'S DAY FLOWERS: 79 – $ 179
DELIVERY & PAYMENT
They will deliver the next day for areas within the 20 km radius of their store in Perth from Tuesday to Saturday.
2. A LITTLE BUNCH PERTH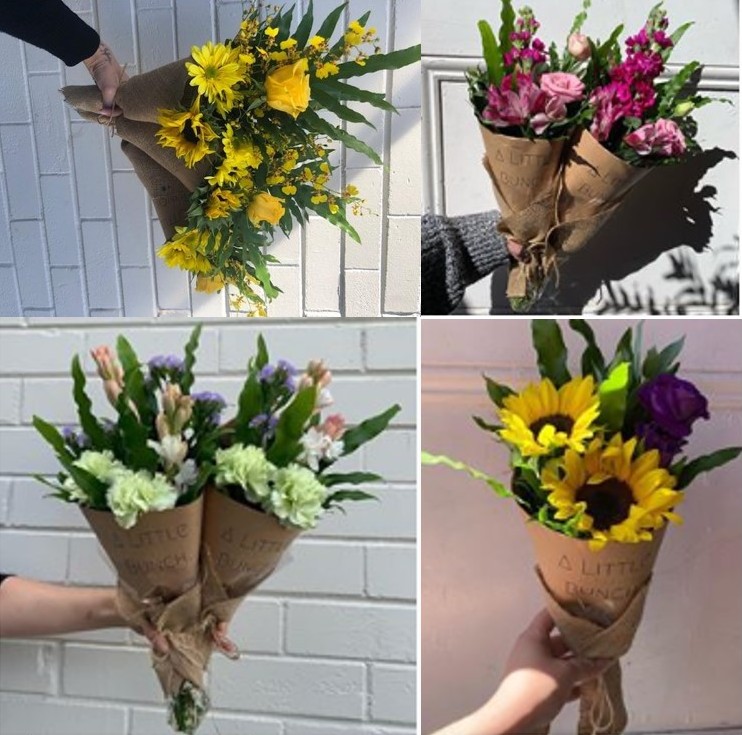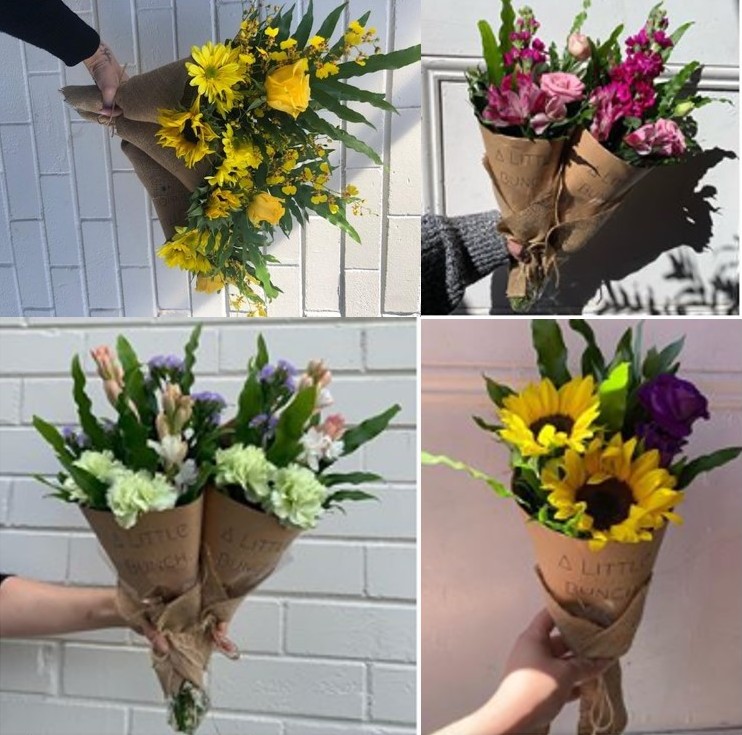 A Little Bunch Perth features one seasonal flower arrangement every day at an affordable price of $ 35. By using seasonal flowers, flowers are fresher than ever. Aside from this, they also ensure freshness of their flowers by sourcing out flowers from local growers. This way they also contribute to their cause to safeguard the interest of the local farmer.
| | |
| --- | --- |
| SPECIALTY | Simple floral design |
| SELECTION SIZE | One per day |
| STARTING PRICE | $ 35 |
| DELIVERY FEE | Free |
| WEBSITE | https://alittlebunch.com.au/ |
| SOCIAL MEDIA | Facebook: @alittlebunch Twitter: @alittlebunch Instagram: @alittlebunch |
| CONTACT DETAILS | [email protected] |
WHAT PEOPLE LIKE
SEASONAL DESIGN: Even though A Little Bunch Porth creates only one arrangement per day, they make sure that it is fit for the customers taste and, of course, protect our environment.
FRESH FLOWERS: Since flowers here are seasonal and sourced out to local growers, flowers are guaranteed to be fresh. Some customers even shared that the flowers they bought here could last longer than two weeks.
PRODUCTS
SEASONAL FLOWER BOUQUET: $ 35
DELIVERY & PAYMENT
A Little Bunch Perth delivers on the same day if you've placed your order on or before 2 pm. With the payment of $ 35 per transaction, you won't have to worry about delivery charge anymore.
3. CARRAMAR FLOWERS & GIFTS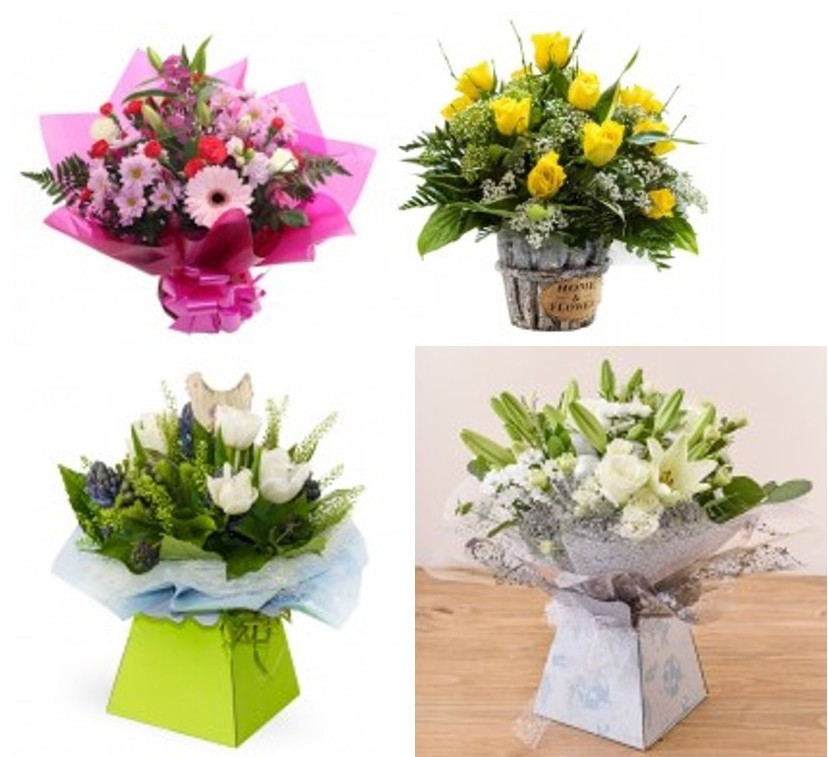 Carramar Flowers & Gifts is your go-to florist for different occasion. They have almost everything from anniversary to sympathy flowers. They have  a three-pronged approach in the floral business – professionalism, perfection, and personalized. They apply professionalism in every step of the transaction with the goal to meet the needs of their customers. They only create the perfect gift for a specific customer and occasion. Lastly, they put extra care and effort on each of your order.
WHAT PEOPLE LIKE
EASY ORDERING SYSTEM: Ordering at the Carramar Flowers & Gifts is easy and convenient. With just a few clicks your order will be placed and eventually sent to the recipient. Just fill up the required information and your order will be on its way.
FRESH FLOWERS: Flowers bought here are known to last long enough like two weeks before wilting. This is because flowers from the beginning should be at the highest quality.
EXACTLY THE SAME FLOWERS: Customers are also raving about the exactness of flowers from the website to reality. It is really a fulfilment of the catch phrase, "what you see is what you get."
PRODUCTS
HAND TIED FLOWERS: $ 59.50 – $ 75.00
ARRANGEMENTS: $ 69.70 – $ 75.00
BASKET: $ 65.60 – $ 80
ANNIVERSARY: $ 59.92 – $ 85.60
BIRTHDAY: $ 55.35 – 85.00
DELIVERY & PAYMENT
They accept PayPal, Visa, and Mastercard. Order submitted on or before 2 pm will still be processed.
4. THE LITTLE POSY CO.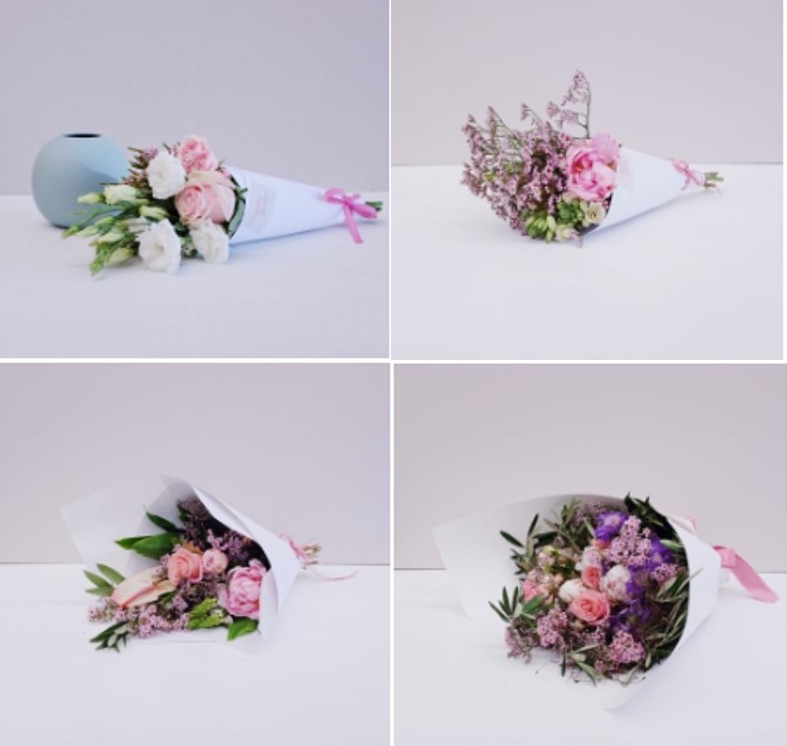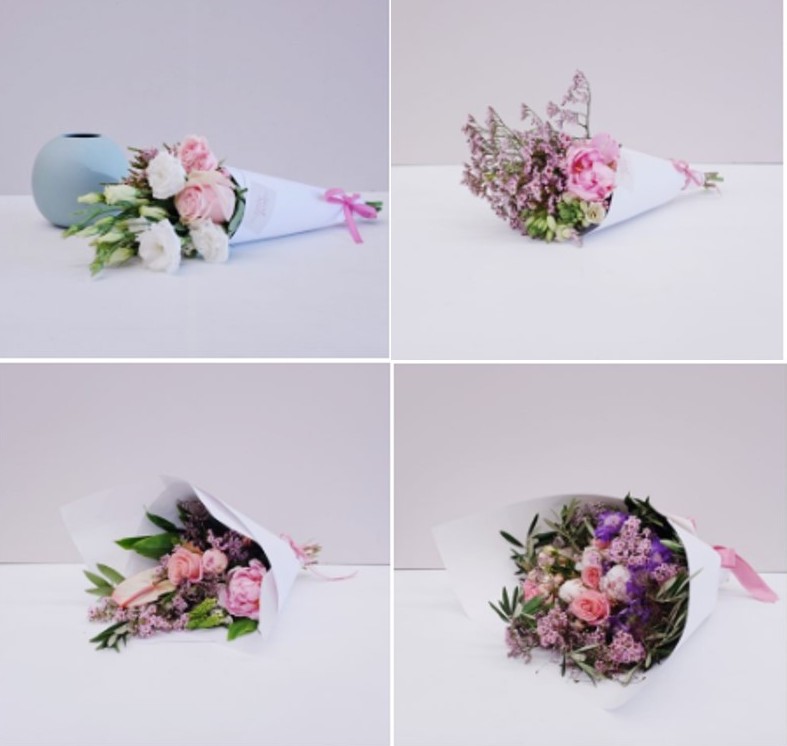 The Little Posy Co updates their flower selection each depending on their supplies. They get their fresh supply of flowers from Alliance Certified farms. Starting at $ 35, you could now enjoy the simple yet beautiful flowers of Perth with free delivery. Their product line is very small, yet it could be used for various occasions They also create gift sets where they pair flowers with gift items like wine, candles, and others.
| | |
| --- | --- |
| SPECIALTY | Simple wrapped Bouquet |
| SELECTION SIZE | Curated |
| STARTING PRICE | $ 35 |
| DELIVERY FEE | Free |
| WEBSITE | http://littleposy.com.au/ |
| SOCIAL MEDIA | Facebook: @thelittleposyco Instagram: @thelittleposy_co |
| CONTACT DETAILS | 61 420 268 007 |
WHAT PEOPLE LIKE
LONG LASTING FLOWER: Flowers here are proven to last longer that you could imagine. They only source flowers from the best local growers that are also environmentally friendly, so you are assured that you get flowers from responsible florists.
EXCELLENT CUSTOMER SERVICE: The staff here are very helpful in fulfilling your order. They are very approachable and knowledgeable with their products, and most importantly, they will be happy to have served you!
PRODUCTS
WRAPPED BOUQUET: $ 35 – $ 180
DELIVERY & PAYMENT
We deliver from Monday to Friday. To enjoy the same day delivery, be sure to order on / before 12:30 pm. They accept major credit cards as payment.
6. FLOWERS ONLINE FLORIST NETWORK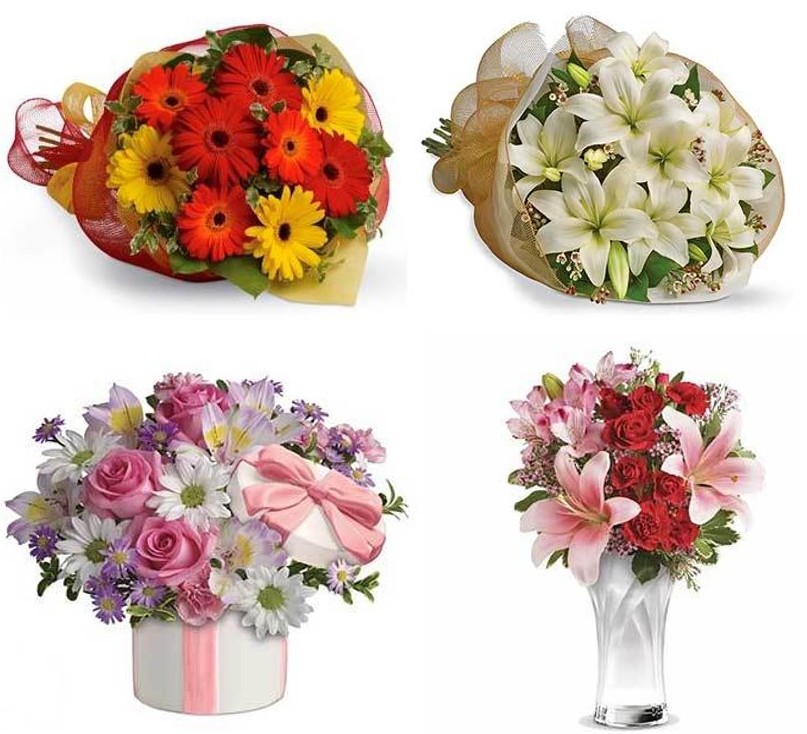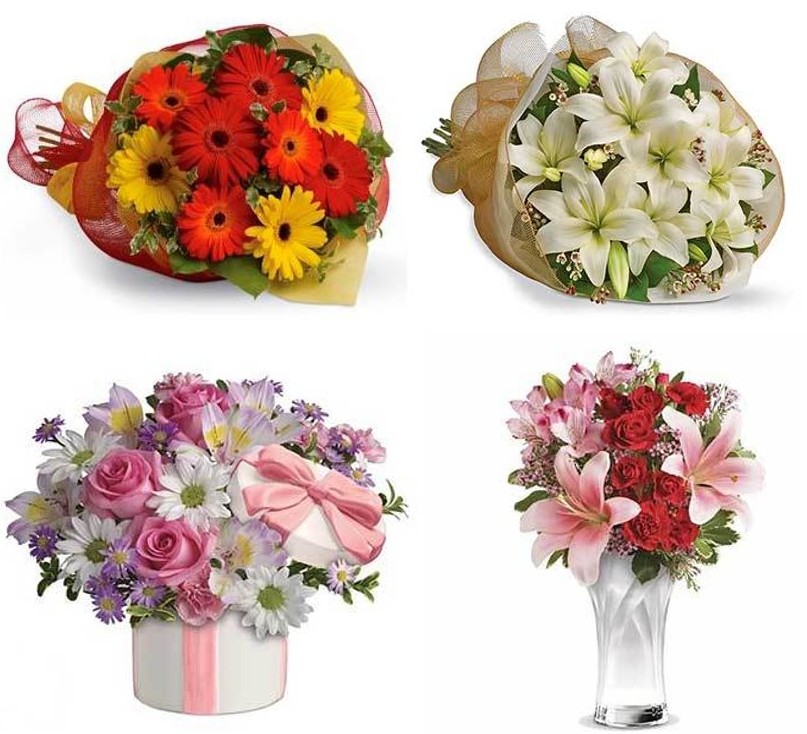 Flowers Online is the biggest flower network in Australia. They partnered with international service providers like Teleflora and petals for international transactions. With the number of their partner flower shops, they could reach even the furthest and rural areas of Australia. You could also be assured that your flowers will arrive fresh since they transfer your order to the flower shop nearest to you.
| | |
| --- | --- |
| SPECIALTY | Beautiful handcrafted flowers |
| SELECTION SIZE | Medium |
| STARTING PRICE | $ 55.90 |
| DELIVERY FEE | $ 11.95 |
| WEBSITE | https://flowers-online.com.au/ |
| SOCIAL MEDIA |   |
| CONTACT DETAILS | (+61) 267749219 |
WHAT PEOPLE LIKE
CREATIVE ARRANGEMENTS: The designs here at Flowers Online are artistically made. They make sure that flowers are not too bland and not too complex for the customers' taste.
GIFT SETS: You want an all-in gift to a loved one? Flowers Online also create flower sets to which they partnered the beautiful flower arrangement with other gifts like wine, stuffed toys, and other gift ideas.
PRODUCTS
ARRANGEMENTS: $ 68.00 – $ 127.90
BOUQUETS: $ 55.90 – $ 157.90
BOX FLOWERS – $ 55.90 – $ 137.90
TABLE DISPLAY: $ 55.90 – $ 127.90
VASED FLOWERS: $ 50.90 – $ 147.90
DELIVERY & PAYMENT
They deliver on the same day if you ordered before 2 pm during weekdays and 10 am during Saturdays. They accept major credit cards as payment.
6. FLORET BOUTIQUE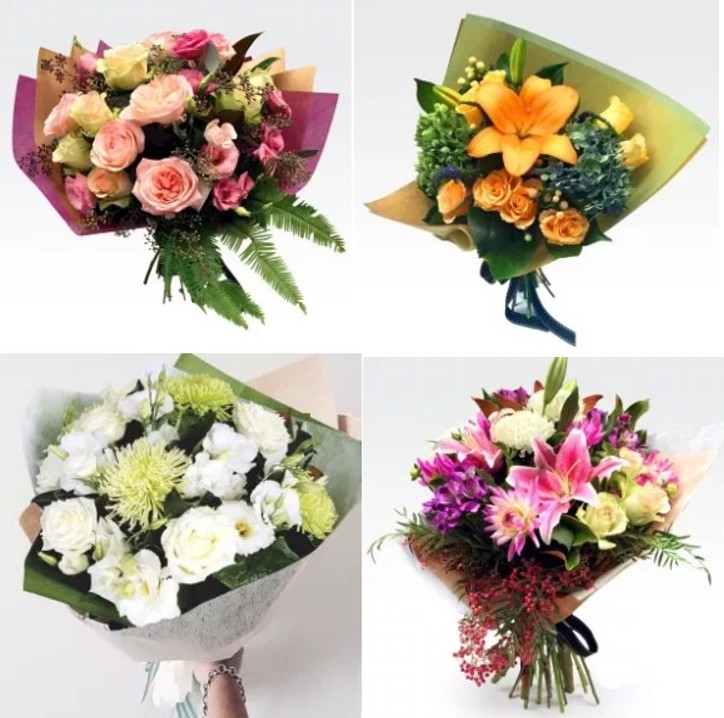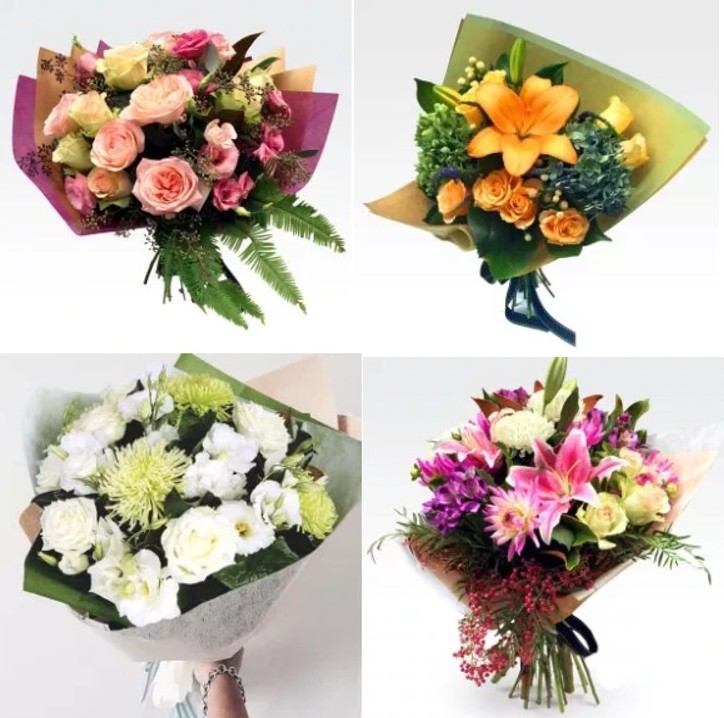 The products here at Floret Boutique surpass the expectations of their customers. They are committed to excel in providing floral services in all small to big celebrations. They are also well accepted in the corporate world as they provide professional floral subscriptions to corporate accounts.
WHAT PEOPLE LIKE
STUNNINGLY CREATIVE ARRANGEMENTS: Elegance is definitely wrapped in their hand tied flower arrangements. The design does not just look beautiful, but also sophisticated. This set of design is well loved by their customers.
EXCELLENT SERVICE: They provide excellent service to their customers from consultation up to creation. They make sure to involve their customers in the process of creation.
PRODUCTS
FLOWER ARRANGEMENTS: $ 45.00 – $ 165.00
DELIVERY & PAYMENT
They deliver from Mondays to Fridays, but they do not deliver during holidays. You could pay for your order through major credit cards.
7. LILYPILLY FLORIST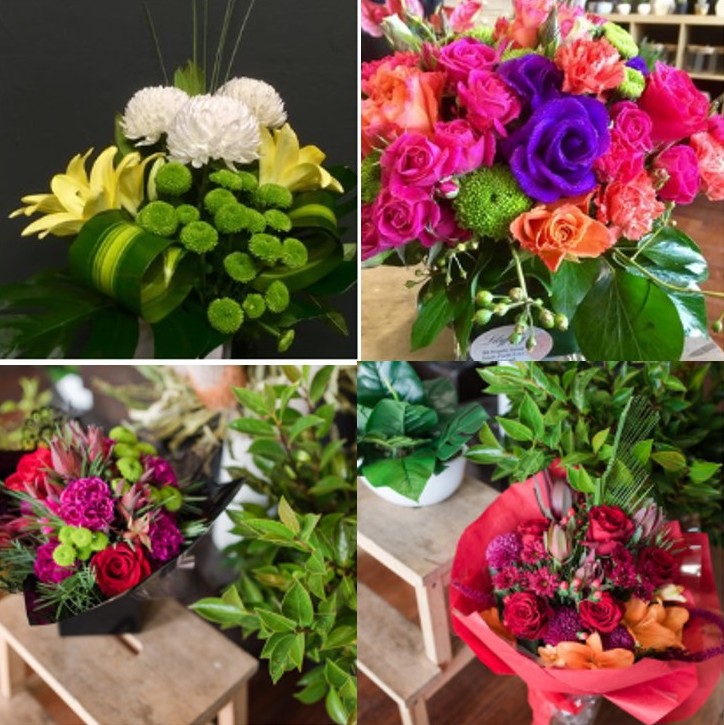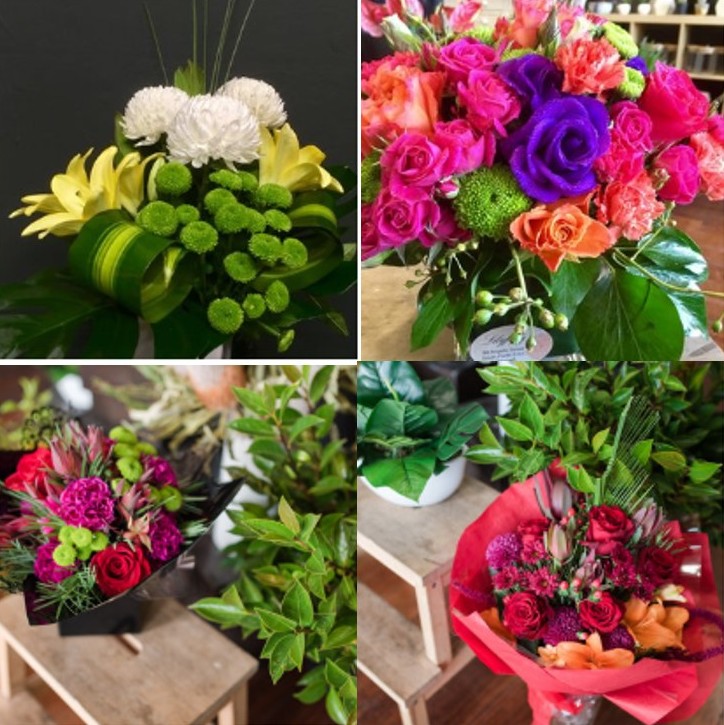 Lilypilly is a well-known flower delivery store in Perth for their well curated flower arrangements fit for different occasions. They make occasions and celebrations extra special by through the beautiful flower arrangements that come out from their store. They also provide full flower service to big events like wedding. Check their website to view their product portfolio on wedding flowers.
| | |
| --- | --- |
| SPECIALTY | Beautifully crafted flowers |
| SELECTION SIZE | Small |
| STARTING PRICE | $ 25 |
| DELIVERY FEE | $ 15 |
| WEBSITE | https://www.lilypillyflowers.com/ |
| SOCIAL MEDIA | Instagram: @lilypillyflowers |
| CONTACT DETAILS | (08) 9474 2340 |
WHAT PEOPLE LIKE
BEAUTIFULLY CRAFTED FLOWERS: Creative juices might really have been poured into creating the flower arrangements at Lilypilly. Their line of products is beautifully crafted and unique only to their store.
CLASSIC CORSAGES: If you're on your way to a prom or formal event, be sure to stop by LilyPilly, they have classic yet adorable corsages in white and pink that would surely complement and not outshine your dress.
PRODUCTS
ARRANGEMENTS: $ 50 – $ 150
BOUQUETS: $ 35 -$ 100
CORSAGES: $ 20 – $ 60
POSY POTS: $ 25
DELIVERY & PAYMENT
They will deliver to you on the same day if orders were made by 12 pm on Mondays – Fridays and 9 am on Saturdays.


8. DAISY HILL FLOWERS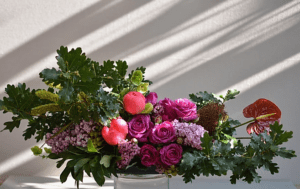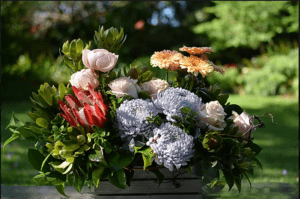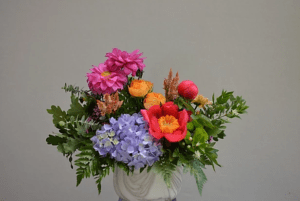 Daisy Hill Flowers do not merely sell fresh flowers; they also incorporate their passion in art by playing with color, style, and texture and applying it to all their bloom products.
The shop always makes sure that they create unique and stunning arrangements so they make it a point to never lose their artistic touch. All arrangements are made to order using flowers hand picked and carefully selected by the team to make sure that the products coming in and out of their shop are in best quality and always kept fresh. Flowers & foliages from local growers are used whenever possible.
| | |
| --- | --- |
| PRODUCTS & SERVICES | Seasonal and native flower arrangements & bouquets using locally grown flowers |
| PRICING | |
| DELIVERY FEE | Calculated at checkout |
| WEBSITE | |
| CONTACT DETAILS | 0412 922 505 | [email protected] |
| PAYMENT METHODS | all credit cards are accepted through Paypal or Square |
WHAT PEOPLE LIKE
100% CUSTOMER SATISFACTION.

The shop always prioritizes the happiness of their beloved customers that is why they always go the extra mile when it comes to providing high quality products and services.

STUNNING ARRANGEMENTS.

One of the things Daisy Hill Flowers is most applauded for is their stunning collection of beautiful flower arrangements that are originally conceptualized and created.
PRODUCTS
NATIVE BOUQUETS
WEDDING FLOWERS
FLOWERS FOR ALL OCCASIONS
DELIVERY AND PAYMENT
Same day delivery is available Monday to Friday for suburbs throughout Perth metro area for all orders placed by 10am.  If the order is urgent or after 10am, please give us a call and we may still be able to help.


9. FRANKLY FLOWERS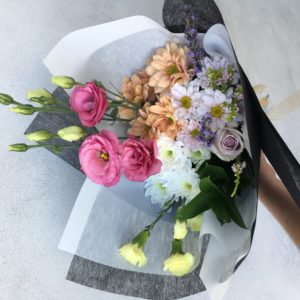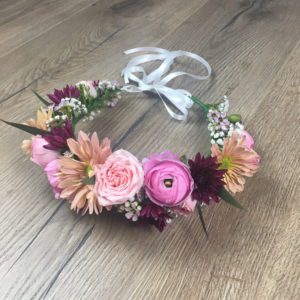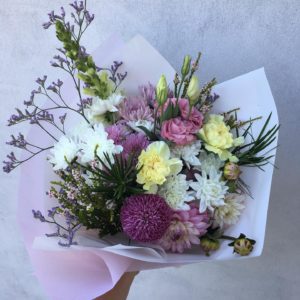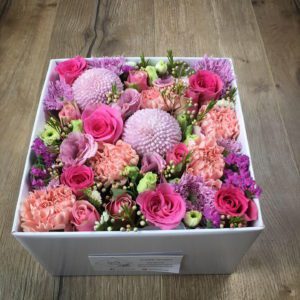 Everyday, Frankly Flowers creates unique posy and posts freshly made hand bouquets to their website and social media accounts for their clients to see. Quality is very much importance to flourish their business so they never fail to go the extra mile to bring you the best quality flowers that you deserve,
They also offer same day delivery for as long as you place your orders no later than 1 o'clock in the afternoon.
WHAT PEOPLE LIKE
FRESH FLOWERS.

The shop makes sure that they bring fresh flowers everyday and they wow their clients with their daily dose of uniquely made flower arrangements. Make sure to keep posted on their website and social media accounts for real-time updates.
AFFORDABLE PRICES.

Who would have thought that a flower arrangement this magnificent is sold at very affordable prices? This is mainly one of the reasons why Frankly Flowers is one of the most sought-after flower shops in Perth.
PRODUCTS
FLORAL NUMBERS AND LETTERS
DELIVERY AND PAYMENT
The shop accepts Mastercard, Visa, AMEX, PayPal, Shopify Pay, Apple Pay, and Google Pay.
10. Pick Me Function Flowers
Pick Me Function Flowers has been in the field for over a decade, providing their customers only the best quality of blooms, all at the rates that won't hole up their pockets. It doesn't matter what occasion you might need gifts for, as they have everything available. From chocolates, candles, hampers, and of course, gorgeous floral arrangements.
Everything is but one click away from their website, so don't hesitate to head over there and check out what you need.
SPECIALTY
Wedding Flowers
SELECTION SIZE
Large
STARTING PRICE
Starts at $8.50
DELIVERY FEE

Western Australia Perth City ($18.00)

Western Australia St John of God Murdoch (Free Delivery)

Fiona Stanley Hospital (Free Delivery)

WEBSITE
https://pickmeflowers.com.au/c
CONTACT DETAILS
P: 040 889 8846
E: [email protected]
WHAT PEOPLE LIKE
Quick Delivery – Using reputable couriers for delivery, Pick Me Function Flowers promises a fast and efficient service that also guarantees the safety of your items. While all orders placed before 9AM can be sent the very same day, those later than that are delivered the very next day so there's no worries. Acquire their services and you won't ever have to worry about the wait time!
Personalized Gifts – Make your gifts even more special, write something unique or put your recipient's name on the item! With Pick Me Function Flowers' option of customization, the possibilities are limitless. Take a look at some of the products you can personalize on their website and buy some of them now.
PRODUCTS
Balloons
Bouquet
Box & Vase Arrangements
Boxed
Chocolate Gifts
Christmas Gifts
Hampers
DELIVERY & PAYMENT
Accepts VISA & MasterCard.
11. BLOOMEROO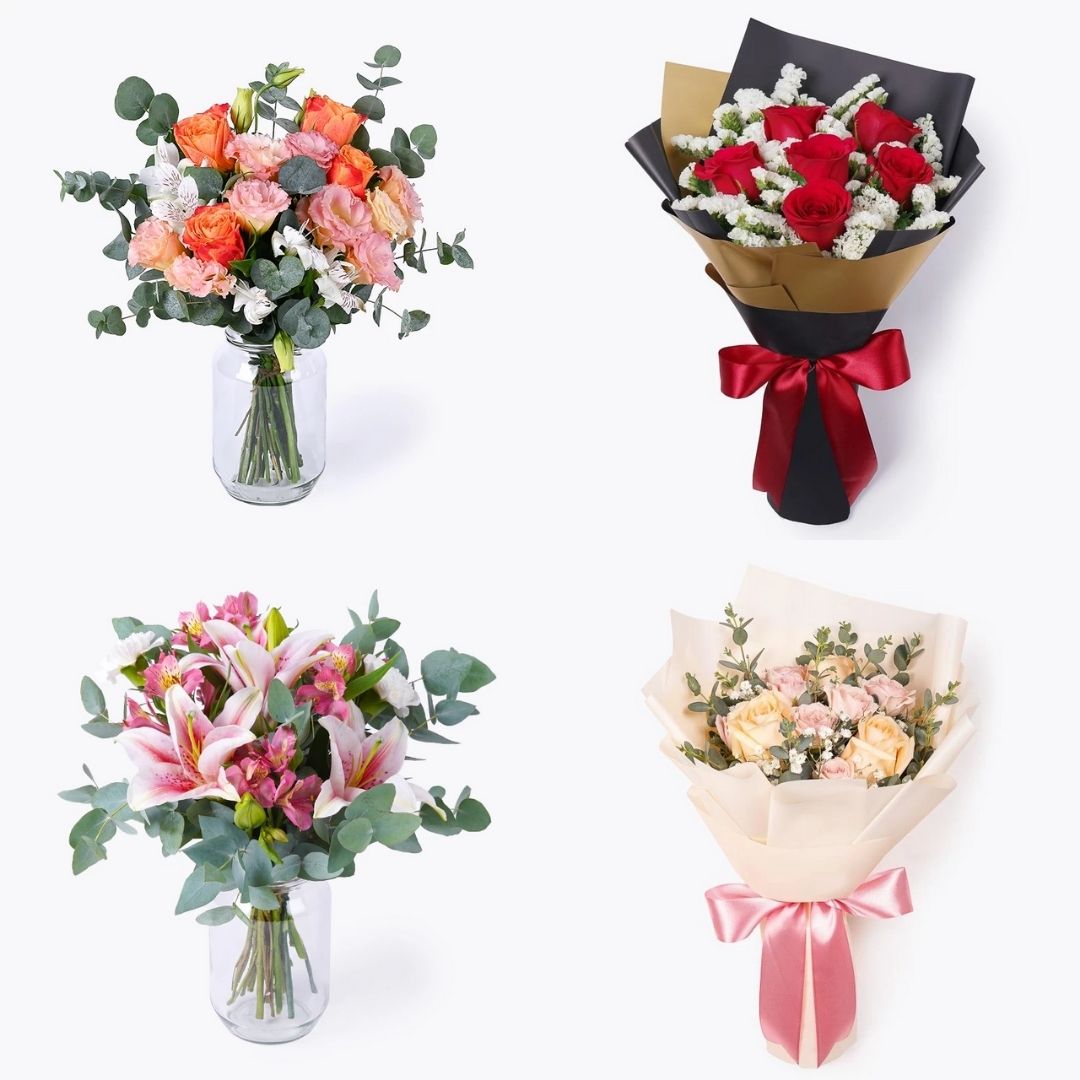 Have flowers be sent to your loved ones easily with Bloomeroo's floral delivery. They offer the most gorgeous arrangements made from the best flowers of each season. Bloomeroo also has their staples like elegant roses and native blooms.
Discover more of what you can get at Bloomeroo, head on to their website to check on their designs!
SPECIALTY
Birthday Flowers
SELECTION SIZE
Large
STARTING PRICE
Starts at $59.90
DELIVERY FEE
Delivery fee is calculated upon checking out
WEBSITE
http://bloomeroo.com.au/
CONTACT DETAILS
T: (03) 9917 5372
E: [email protected]
WHAT PEOPLE LIKE
SAME DAY DELIVERY. In case you need last minute flowers as gifts, do not worry as Bloomeroo offers same day delivery. Just make sure to order before 2pm and they'll process it immediately.
HAND-DELIVERED WITH CARE. Another thing that people like about Bloomeroo is that all their products are hand-delivered with care. This assures that the quality of blooms are maintained from the first arrangement up until it is received by customers.
FRESH BLOOMS. Bloomeroo offers only the best and freshest flowers available in the market. They source it from local farms and have their florists control the quality based on their shop's standards.
PRODUCTS
Anniversary Flowers
Birthday Flowers
Funeral Flowers
Get Well Flowers
Just Because Flowers
New Baby Flowers
Romance Flowers
Sympathy Flowers
Thank You Flowers
DELIVERY & PAYMENT
Accepts AMEX, Google Pay, Apple Pay, MasterCard, and VISA.
12. CODE BLOOM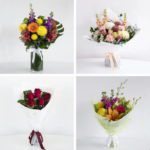 The florists at Code Bloom excel in everything about floristry. They can provide you with the perfect floral gift for anyone, making them one of your best choices for flower delivery. 
What's more is that they have a daily flower delivery service (excluding Sundays), so you can send flowers to someone you care about as much as you want in a week!
They could definitely be your go-to for flowers for fresh flowers, sympathy & funeral flowers, event flowers, and corporate flowers. 
WHAT PEOPLE LIKE
ACCEPTS OVERSEAS PAYMENTS. Code Bloom doesn't let distance keep you from sending flowers to show someone some love. If you'd like to send a loved one living in Perth flowers, they can surely do it for you with no hassle. 
OFFERS OTHER PRODUCTS. Aside from fresh flowers, they also sell candles, preserved flowers, scarves, soft toys, jewellery, balloons, and body products. You can send these along with flowers to make others feel extra special! 
PRODUCTS
Fresh Flowers
Preserved Flowers
Candles
Scarves
Soft Toys
Jewellery
Body Products 
DELIVERY & PAYMENT
Contact for more information. 
---
Images taken from each company's official websites/social media.