Did you know that there are nearly 400,000 different flowers in the world that come in different colour, sizes, shapes, scents, and meanings? Whatever the type is, their beauty and vibrancy could transform a frown into a wide, genuine smile. So if a special someone is feeling a little gloomy or you hit a little bump in a relationship, let them know you are always there. Here are eight flower delivery services in Canberra with affordable bouquets
1. JOANNE FLOWERS OF MANUKA

Joanne Flowers of Manuka has been serving the Canberra area for over 35 years now.
The flower shop offers a wide array of flower arrangements, most of which are made with the freshest and finest flowers available. Those that are not are preserved flowers, which are perfect for those looking for a gift that lasts a long while.
In terms of customer service, Joanne Flowers of Manuka isn't lacking either. The team consists of talented individuals who are prompt, professional, and courteous at all times.
WHAT PEOPLE LIKE
SAME DAY DELIVERY. If you're in a bind and in need of a quick yet beautiful gift, Joanne Flowers of Manuka can help out with their floral delivery services. The shop is readily available for same-day deliveries, provided that the orders come in before 1:00 PM on weekdays and 10:30 AM on weekends.
EVENT FLOWERS. Clients looking to spruce up upcoming events and weddings need not look further than Joanne Flowers of Manuka. The shop offers custom pieces, which are typically made from vibrant fresh flowers, to help brighten up any given event.
PRODUCTS
Fresh Flowers
Preserved Flowers
Tribute Wreaths
Plants
Hampers
DELIVERY AND PAYMENT
The standard rate for delivery is $15. Same day delivery is applicable for orders that come in before 1:00 PM on weekdays and 10:30 AM on Saturdays.
2. EIGHT STEMS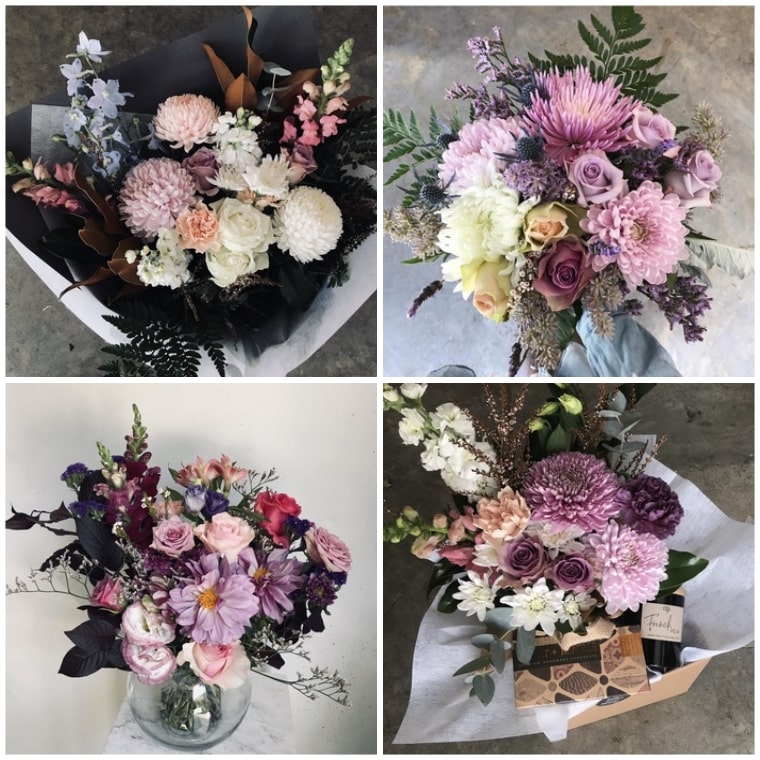 Dedicated flower enthusiasts! Eight Stems Florist specialises in creating custom stunning floral arrangements and in Wedding and Corporate events. They have a great selection of fresh and dried floral arrangements that you can simply order online, offering same day delivery if you order before 1pm.
| | |
| --- | --- |
| SPECIALTY | Fresh Flower Arrangements, Everlasting Dried Flower Arrangements, Wedding and Event Flowers |
| SELECTION SIZE | Posy to Grand |
| STARTING PRICE | Starts at $50 |
| DELIVERY FEE | Starts at $15 |
| WEBSITE | http://www.eightstems.com.au/ |
| SOCIAL MEDIA | IG:@eightstems |
| CONTACT DETAILS | 0468 358 338 |
WHAT PEOPLE LIKE
SAME DAY DELIVERY. Just place your order before 1pm and they'll deliver the same day. This is a good feature especially to those who are not able to place their orders ahead of time.
STAYING LOCAL. The shop believes in supporting local businesses with locally sourced products for their gift hampers, such as wines, chocolates, candles, and more!
SIMPLE ONLINE ORDERING. Ordering flowers online doesn't come much easier with a simple no fuss check-out option.
PRODUCTS
Flowers Arrangements – $50 to $250
Everlasting Dried Arrangements – $80 to $200
DELIVERY AND PAYMENT
Delivery has a standard local rate of $15. The shop runs delivery services from Mondays to Fridays. Secure payments available online and over the phone.
3. JANINE FLORIST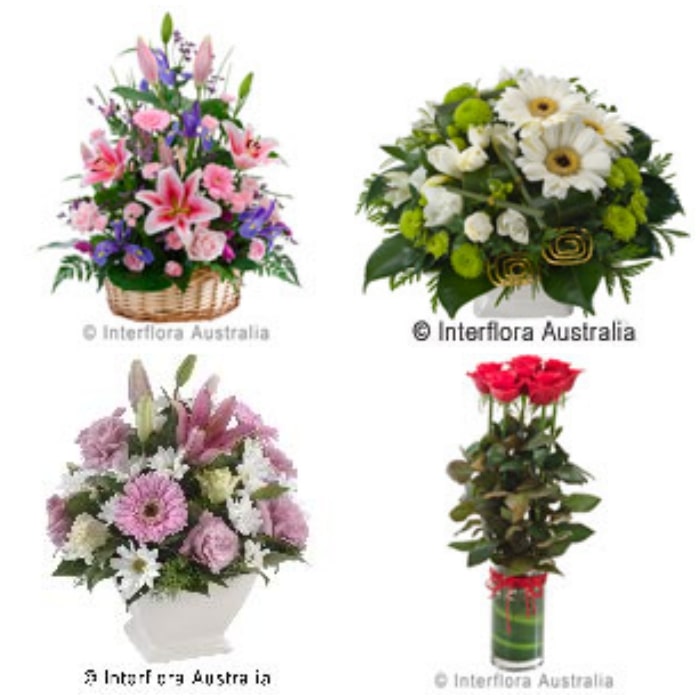 Janine Florist is one of the oldest yet goldest flower shops in Canberra. They have been in the business for more than half a century and the shop is strategically located in the civic heart of the city. Over the years, Janine Florist has earned the trust of the people in Canberra making one of the top choices when it comes to flower arrangement and delivery services. The shop promises to always provide excellent quality of products and service like what they always do.
| | |
| --- | --- |
| SPECIALTY | Traditional style arrangements |
| SELECTION SIZE | Large |
| STARTING PRICE | Starts at $49 |
| DELIVERY FEE | Calculated at checkout |
| WEBSITE | http://www.janineflorist.com.au/ |
| SOCIAL MEDIA | |
| CONTACT DETAILS | 1800 677 005 |
WHAT PEOPLE LIKE
CHEAP PRICES. With the kind of flower arrangement designs that Janine Florist does, you will not believe that they sold them for very cheap prices. These products, in fact, can go as low as $49.
LARGE SELECTION. Whatever kind of flower or variation of style you may need, guaranteed that Janine Florist can help you with that. The shop is equipped with all kinds of flower arrangements that will perfectly match all kind of occasions and themed events making them your ideal flower shop to partner with.
FRESH FLOWERS. The shop guarantees that they personally pick the flowers that they sell as they have to be the freshest and finest one. The shop only wants what they think is best for their customers so they strive to produce only the best kind of flowers.
PRODUCTS
Arrangements – $85 to $210
Bouquets – $50 to $180
Funky Flowers – $70 to $118
DELIVERY AND PAYMENT
Delivery fee is already incorporated in all orders you no longer have to worry about added expense upon checkout.
4. ANTHOS FLOWERS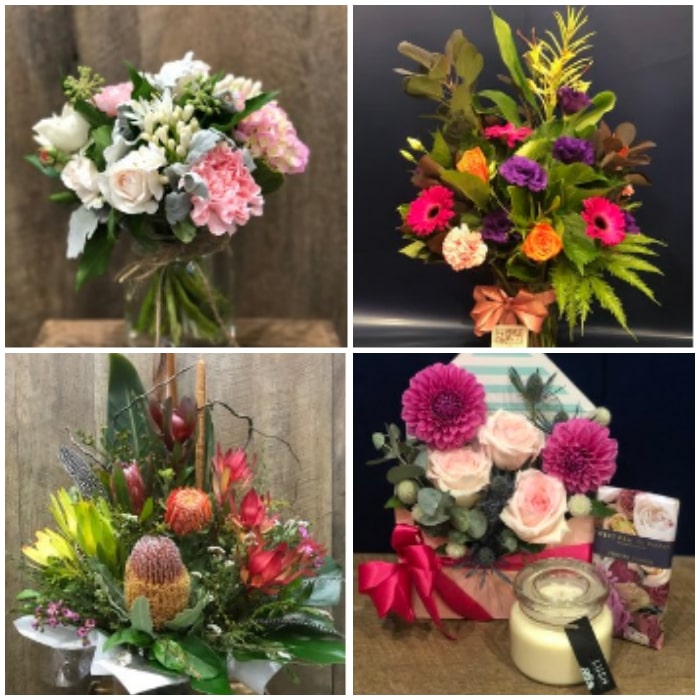 Anthos Flowers specializes in creating modern style arrangements using only the finest and freshest flowers that you can find in the area. They also include in their collection native flowers that will truly leave you in awe once they arrange in a style that only their creative artists can create.
| | |
| --- | --- |
| SPECIALTY | Stunning bouquets |
| SELECTION SIZE | Medium |
| STARTING PRICE | Starts at $45 |
| DELIVERY FEE | Starts at $15 |
| WEBSITE | https://anthosflowers.com.au/ |
| SOCIAL MEDIA | |
| CONTACT DETAILS | (02) 62411249 |
WHAT PEOPLE LIKE
CUTE ADD ONS. It's always nice to add a little extra effort when it comes to sending gift especially to our loved one. Sure, Anthos Flowers can help you with that. They have quite an option for you including personalized balloons that would be perfect with any kind of flowers you choose.
RELIABLE DELIVERY SERVICES. Whether you want a same day or next day delivery service, Anthos Flowers never disappoint. They have a very smooth and easy process when it comes to delivering your orders to their respective locations and they always see to it that all orders are handled very well and arrives on agreed time.
PRODUCTS
Anthos Picks – $45 to $85
DELIVERY AND PAYMENT
Delivery rates and payment methods may be requested directly from the shop through their phone numbers or via email.
5. URBAN JUNGLE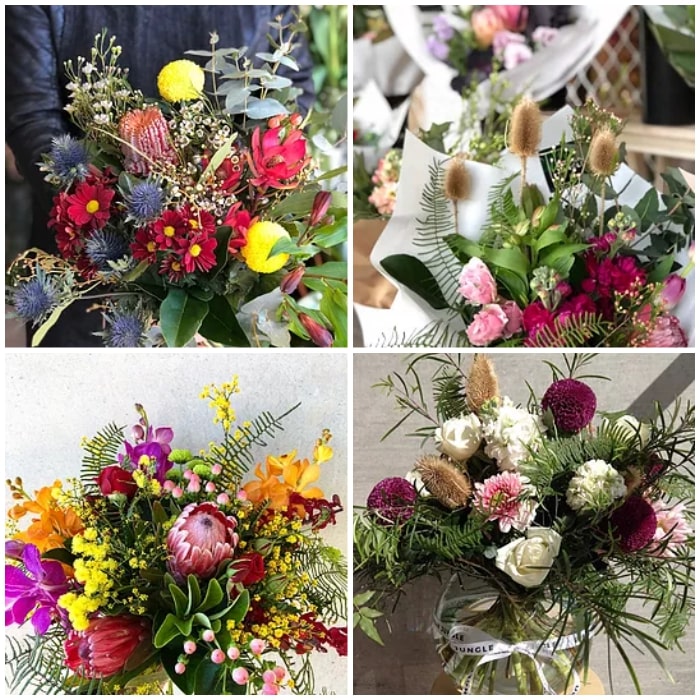 Urban Jungle is known for being Canberra's indoor plant specialist. Their experience and expertise have been their foundation in bringing beauty to the homes of their beloved customers. So, if you want to upgrade the style of your homes particularly adding some chic accessories and indoor plants in it, you should definitely partner with Urban Jungle for guaranteed wonderful results.
WHAT PEOPLE LIKE
GREAT CUSTOMER SERVICE. The shop never fails to take care of their customers that is why they keep coming back to avail their service. One evidence of this is the plant care tips that they provide for their clients to gain knowledge on how to keep their plant products in best condition.
WONDERFUL COLLECTION. Urban Jungle really has unique and admirable creativity when it comes to designing their own blooms and plants collection. Their careful attention to details and perfect combination of colors, texture, and style has always resulted to nothing but magnificent set of flower and plant products.
AFFORDABLE PRICES. The shop lets everyone experience the beauty that their products bring by offering their items at very reasonable prices. For as low as $35, you can already get yourself a set of fresh and elegant flower arrangements that you will definitely fall in love with.
PRODUCTS
DELIVERY AND PAYMENT
The customer service hotline and email server of the shop is always available to accommodate your queries regarding payment options and delivery schedules.
6. GG's FLOWERS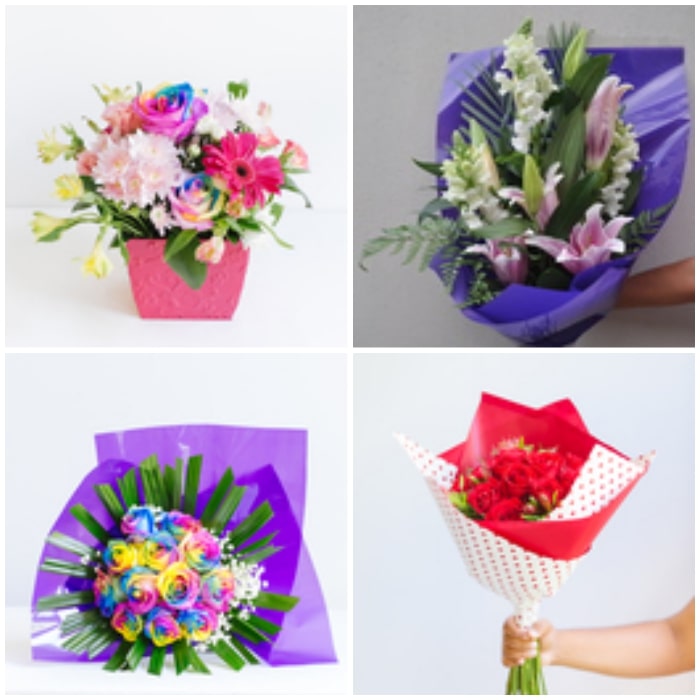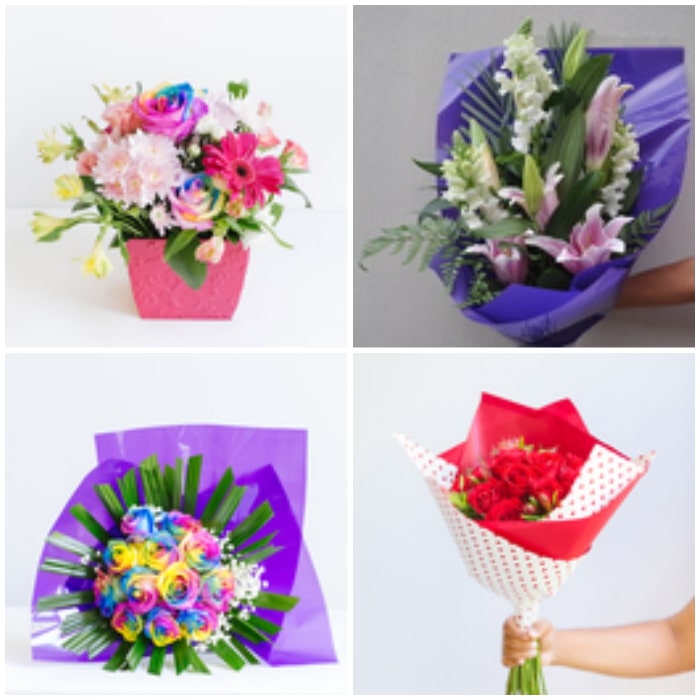 GG's Flowers was beautifully inspired by the owners' sister Gayana who has down syndrome.
The primary goal of the shop is to become a sustainable business that can help open opportunities to those people who have special conditions yet oozing with creativity.
Every order that you place is prepared by Gayana and her mom, Geetha and the delivery is handled by Geetha, as well.
WHAT PEOPLE LIKE
CREATIVE DESIGNS. The shop is getting its inspiration everyday from their employees, particularly Gayana, to consistently work hard and come up with more selections that are as beautiful as them. Because of the love and warmth surrounding the team, they are able to produce premium quality and magnificent floral designs for their beloved clients.
LARGE SELECTION. GG's Flowers was able to showcase their extreme talent in flower arrangement through their numerous floral design styles. Not only they can create traditional bouquets, they also offers stunning box arrangements and centerpieces that will surely bring color to your homes.
SPECIAL ADD ONS. The more, the merrier, right? With the shop's special add ons selection, you can never go wrong in adding extra items such as teddy bears, hampers, and elegant vases as they assure you that all of these will perfectly match whatever kind of flower products you choose to order.
PRODUCTS
DELIVERY AND PAYMENT
Deliveries are scheduled every Monday to Saturday, with a standard rate of $10. The shop accepts Visa and Mastercard for payments.
7. BARTON FLOWER BAR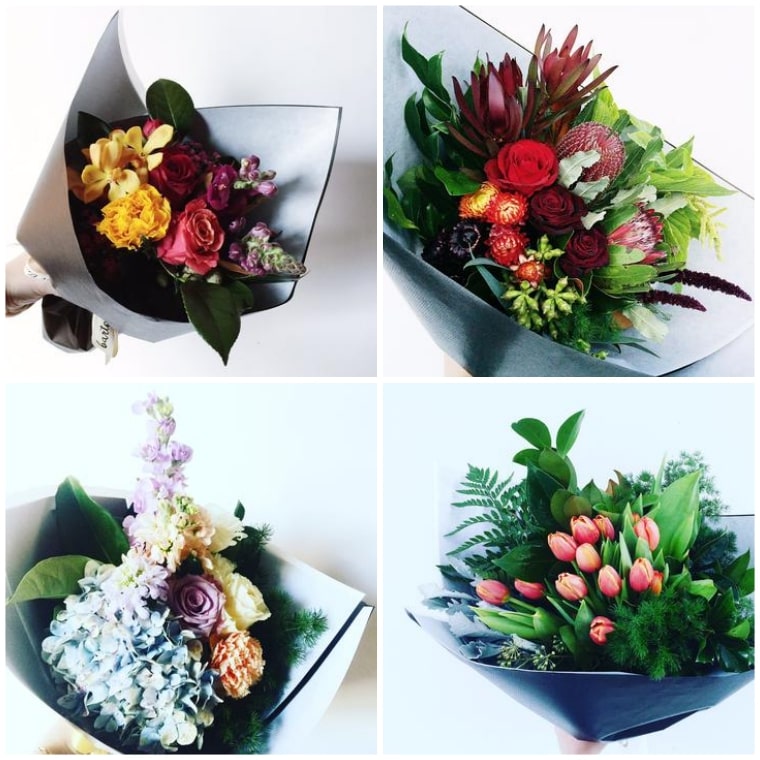 Barton Flower Bar is the original flower bar in Canberra. You can actually choose to visit their shop, individually choose your preferred flowers, and then have them arranged or you may just simple grab one of their pre-made baskets that are of course of equal quality.
WHAT PEOPLE LIKE
ELEGANT DESIGNS. To be Canberra's original flower bar, the shop has set a truly high standards when it comes to magnificent floral designs. Their wrapped bouquets are artistically made and elicit a luxurious look that reflects the elegance of the shop.
FLEXIBLE SERVICE. Not only the shop promises to provide beautiful retails flower arrangements, they also extend their services to wedding and corporate events. Their expertise cover flower decorations, as well to complete the package.
PRODUCTS
DELIVERY AND PAYMENT
The shop delivers from 9:30AM to 5PM every Monday to Friday with standard cost of $15.