Everybody knows France as the home of the most romantic language – the French language. It is also the best place for romantic getaways; thanks to its picturesque Eiffel Tower in Paris. Apart from this, there are a lot more France could offer with its rich art, architecture, fashion, culture, and food. Truly, France is the whole package in looking for the perfect romantic getaway for you and your partner. The only missing item? Flowers! Place your order now to the best flower delivery in France.
1. GIRLS & ROSES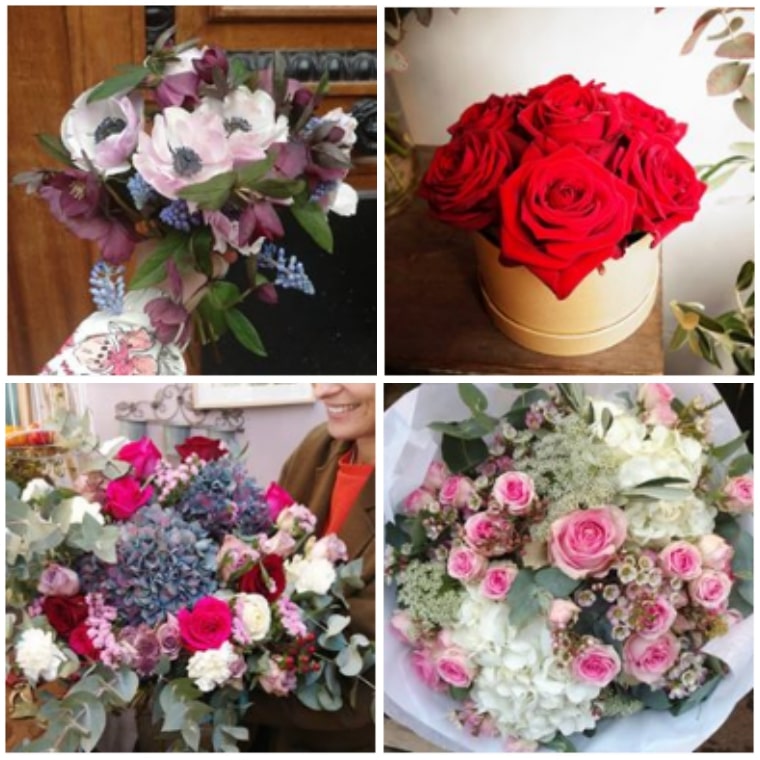 | | |
| --- | --- |
| SPECIALTY | Beautifully handcrafted bouquets |
| SELECTION SIZE | Small |
| STARTING PRICE | € 25 |
| DELIVERY FEE | Price of products inclusive of delivery |
| WEBSITE | https://www.girlsandroses.com/ |
| SOCIAL MEDIA | Facebook: @girlsandrosesParis Instagram: @girls_and_roses |
| CONTACT DETAILS | 0986157520 |
Girls and Roses came about in 2009 with the desire to share the beauty of fresh flower across France. They strive to provide variety of designs to the growing shop enthusiasts. That's why they explore designs from traditional up to trendy flower arrangements. They also ensure that each flower posses quality that meets your expectation as customers. They only source the most premium quality of flower and design them perfectly.
WHAT PEOPLE LIKE
WORKSHOPS: Are you looking for ways to broaden your skills and knowledge on flowers? Why not enroll in their workshops? They provide first hand experience on flower design and terrarium making to flower enthusiasts and entrepreneurs.
BACHELORETTE PARTY ORGANIZER: They even organize bachelorette party that packages a whole lot of fun activities. This includes massage, nail bar, tea party, and of course flowers. They provide wreath workshop to the girls. Enjoy this fun-filled activities and book them now!
WEDDING FLOWERS: They also specialize in providing full flower service to weddings. They will create flowers aligned to your theme and color motif. They also have great collection of vases and adornment that would go well with different wedding themes.
PRODUCTS
FLOWER ARRANGEMENT: € 25 – € 180
DELIVERY & PAYMENT
Enjoy free delivery with Girls and Roses.
2. DEBEAULIEU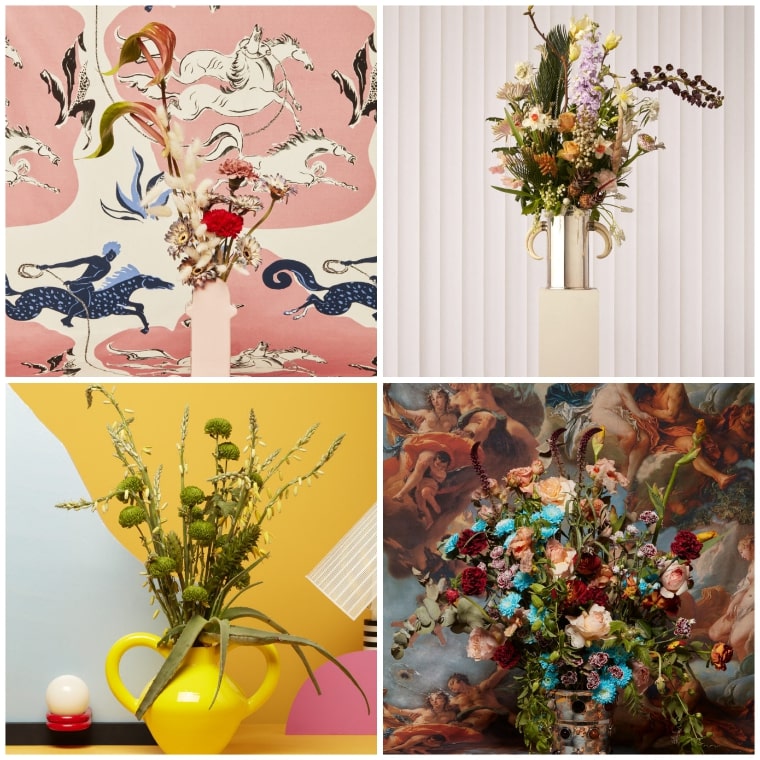 Looking for a perfect centerpiece for your dining table? Or looking for a flower arrangement that would look well on your bedside table? Look no more. Debeaulieu specializes in designing flower arrangements that would look great indoors and would complement your interior design. They create obscure and unique flower arrangement created especially for that specific space.
WHAT PEOPLE LIKE
TRADITIONAL DESIGN: Although uniquely created, the flower arrangements are inspired by classical paintings. The florist, Pierre Banchereau decided to recreate them by making peculiar yet beautiful arrangement that would leave your guests in awe.
UNIQUE VASES: He also has great collection of vases that he acquired through time. The collection is well curated that only fits his style and taste. The collection is uniquely beautiful that are perfect for traditional and contemporary flower arrangements.
PRODUCTS
PRODUCT LINE AND PRICES ARE PER INQUIRY
DELIVERY & PAYMENT
They deliver from Mondays to Saturdays only.
3. IKEBANART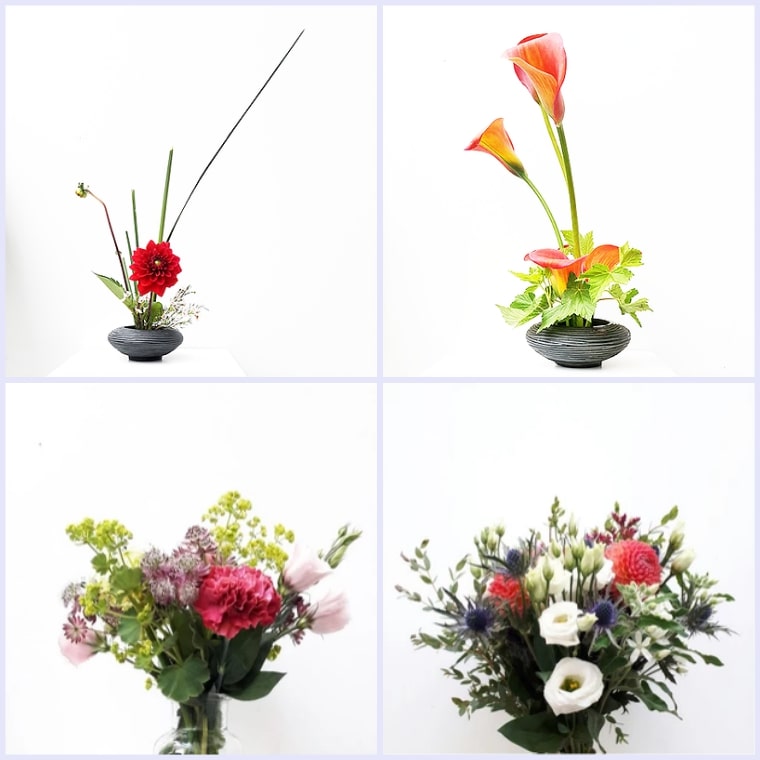 | | |
| --- | --- |
| SPECIALTY | Japanese inspired designs |
| SELECTION SIZE | Small |
| STARTING PRICE | € 25 |
| DELIVERY FEE | Calculated upon checkout |
| WEBSITE | http://www.ikebanart.com/ |
| SOCIAL MEDIA | Facebook: @IKEBANART Instagram: @ikebanart Twitter: @IKEBANART |
| CONTACT DETAILS | 09817986 |
Ikebanart is a flower shop in France that employs the Ikebana art in their flower designs. Ikebana is a traditional way of arranging flowers that originated in Japan. This type of design uses different types of plant and mineral that aims to replicate the harmony of nature. They also create Kokedma which is a combination of bonsai and Ikebana. But aside from this, they also create beautiful bouquets for various occasions.
WHAT PEOPLE LIKE
WORKSHOPS: They provide trainings for flower enthusiasts who want to know more about the Japanese way of flower arrangement. This workshop aims to make the trainees express themselves through the art of flower arrangement. They let them create Kokedma, Ikebana, terrarium, bouquet, and dreamcatcher.
MINIMALIST FLOWER DESIGNS: Due to the traditionality of flowers, they only create flowers that are minimalist yet beautifully crafted.
PRODUCTS
BOUQUET: € 25 – € 29
KOKEDMAS: € 31 – € 221
UNDER GLASS GARDEN: € 27 – € 250
DELIVERY & PAYMENT
They delivery schedule is varied depending on the date: for Sunday, Monday, and Thursday: 10:30 am – 7:30 pm; for Friday to Saturday: 10:30 am – 8:00 pm; and for Wednesday to Sunday 11:00 am – 7:00 pm.
4. PAMPA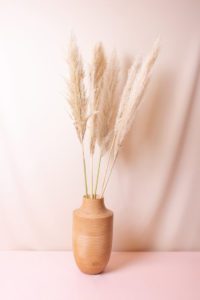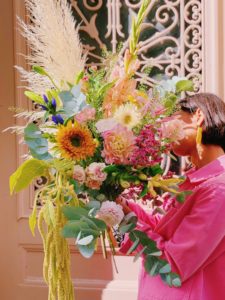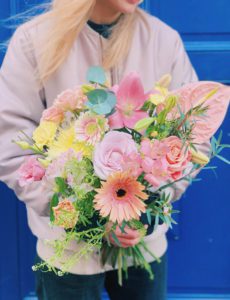 Pampa Paris stands out in the French floral scene with their modern , colorful, pop floral creations. Recently established in 2016, Pampa has become known for their bouquets which have a dozen varieties of different flowers included, kept fresh and seasonal sourced from their French and European producers. Get a hold of their original compositions delivered throughout France by visiting their online shop.
| | |
| --- | --- |
| SPECIALTY | Fresh, dry & silk flowers |
| SELECTION SIZE | Medium |
| STARTING PRICE | Starts at 24.90 € |
| DELIVERY FEE | Calculated at checkout |
| WEBSITE | |
| SOCIAL MEDIA | |
| CONTACT DETAILS | 09 83 62 67 52 | [email protected] |
WHAT PEOPLE LIKE
QUICK DELIVERY.

Thanks to Pampa's quick and reliable delivery, you can already get a hold of their beautiful bouquet collection just 1 hour after making the purchase. You can also place your orders anytime as they hold a 24 hour order delivery a la carte from monday to saturday.

BUDGET-FRIENDLY.

Not only does Pampa focus on creating stunningly beautiful flower arrangements, but they also design them in a way that they will be affordable to everyone. All of their products are created to fit your budget while keeping their standards high.
PRODUCTS
FRESH FLOWERS
DRIED FLOWERS
ILLUSION FLOWERS
DECORATIONS AND GIFTS
DELIVERY AND PAYMENT
For Paris area alone, express option 1h available. For France-wide, bouquet delivered on the chosen day, each morning before 1 p.m.
5. MAUD CREATION FLORALE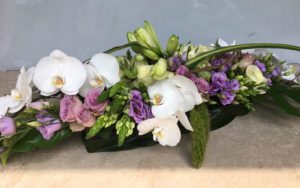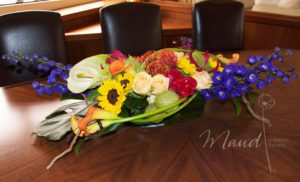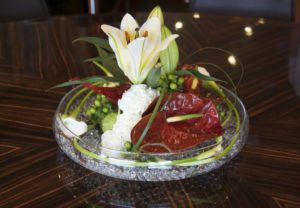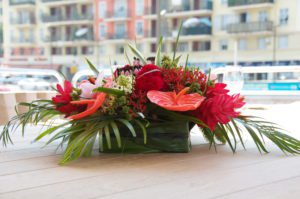 Maud Creation Florale has over 18 years of experience delivering premium quality fresh flowers not only to the entire French community but the whole of Europe. To make sure that they live up to their high standards, the shop purchases their flowers at the Nice International Market.They are also applauded for their top-notch customer service, primarily because they offer 24/7 delivery service to Imperia, Sanremo, Monaco, Nice, Golf Juan, Antibes, Cannes, St Tropez and the surrounding area.
WHAT PEOPLE LIKE
GUARANTEED FRESH BLOOMS.

You're guaranteed that your blooms will arrive at your doorstep fresh and of premium quality. The shop ensures that all flowers that will be included in your bouquets are not withering.

QUALITY SERVICES.

Enjoy the quality of flowers and design when you choose Maud Creation Florale. They are known for their quality flowers and delivery service. They guarantee to exceed customer satisfaction. 
PRODUCTS
TABLE ARRANGEMENTS
VASE ARRANGEMENTS
WEDDING FLOWERS
BOUQUETS
DELIVERY AND PAYMENT
Contact shop for more details.
6.

LES FLEURS DU PASSAGE

Les Fleurs du Passage is more than a shop, it's an experience. The landscape in this business changes on a daily basis, allowing them to accommodate the ever-changing needs of all of their customers. Using the finest flowers, they painstakingly handcraft each one and delivers them in Place du Vieux Marché and its surroundings areas.
SPECIALTY

Elegant flower bouquets

SELECTION SIZE

Small

STARTING PRICE

€20

DELIVERY FEE

€ 12 (Rate depends on destination)

WEBSITE

https://www.lesfleursdupassage.fr/

SOCIAL MEDIA

 

CONTACT DETAILS

Telephone: 06 83 13 62 28
Rouen: 02 35 73 61 74
Barentin: 02 35 91 03 25
WHAT PEOPLE LIKE
BESPOKE DESIGNS. A great thing about Les Fleurs du Passage is that you can customise your floral gift to fit either the person or the occasion, maybe even both. Their talented designers will hear out your request and do their best to accommodate any and all of them with their available flowers and materials.
QUICK DELIVERY. Since

Les

 

Fleurs

du Passage only caters to areas around 20 to 30 km away from their location, it isn't at all surprising that their delivery services via scooter can swiftly bring you your orders. 
PRODUCTS
Bouquets
Flower compositions
Single stem flowers
Plants
Terrariums
DELIVERY AND PAYMENT
Contact shop for more details.