The city of London is one of the most sought after places in the UK. It is probably because it has been featured in many movies, tv series, and music videos and it is also where the places such as London Bridge and Big Ben are located. London is truly a great place to fall in love and one strong symbolism of it is flower. Thankfully, London is home to such creative and talented artists that can create flowers in all kinds of arrangements. Some of them are listed below.
1.     VAN ARTHUR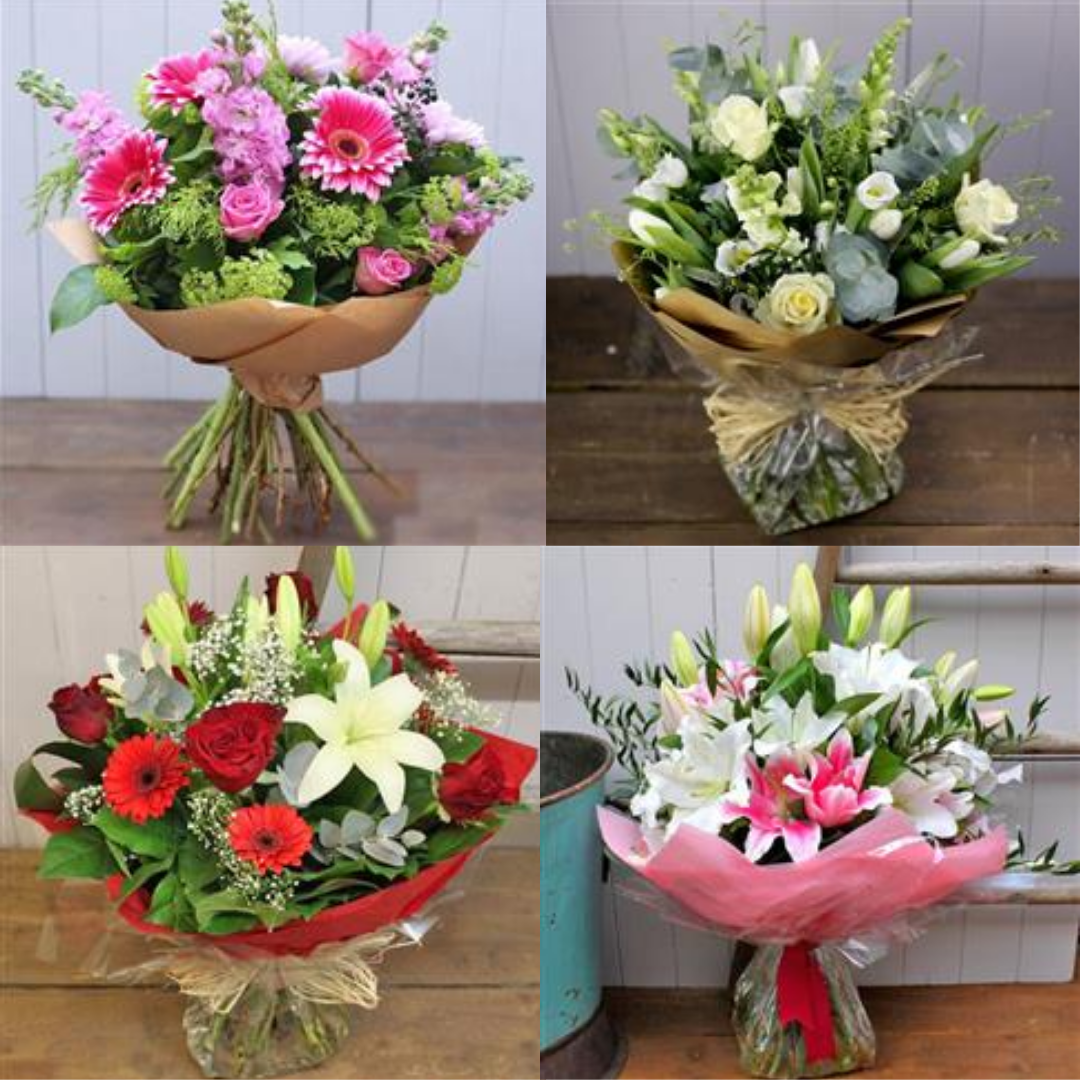 Situated in the capital's heart, Van Arthur has provided the busiest people with the most amazing bouquets to gift. They offer same-day delivery, next day delivery, and last minute delivery.
Have a look at their arrangements and choose the one you like best. Order on their website.
WHAT PEOPLE LIKE
Free Local Delivery – Don't worry about having to add a few more bills for the delivery fee as Van Arthur offers free delivery for local orders. Order now and receive the very next day, all at the price of just the blooms themselves!
Florist Choice – Customize and personalize your bouquet, making it extra special for the person you're giving it to. Van Arthur has the florist choice where you can collab with their talented florists in creating the most special and unique floral arrangement.
PRODUCTS
Arrangements
Roses
Baskets
Best Sellers
Corporate Flowers
Exotics
Florist Choice
Handtied Bouquets
Luxury Flowers
Plants
Same Day Flowers"
DELIVERY AND PAYMENT
Contact Van Arthur for payment details
2.      ORCHIDYA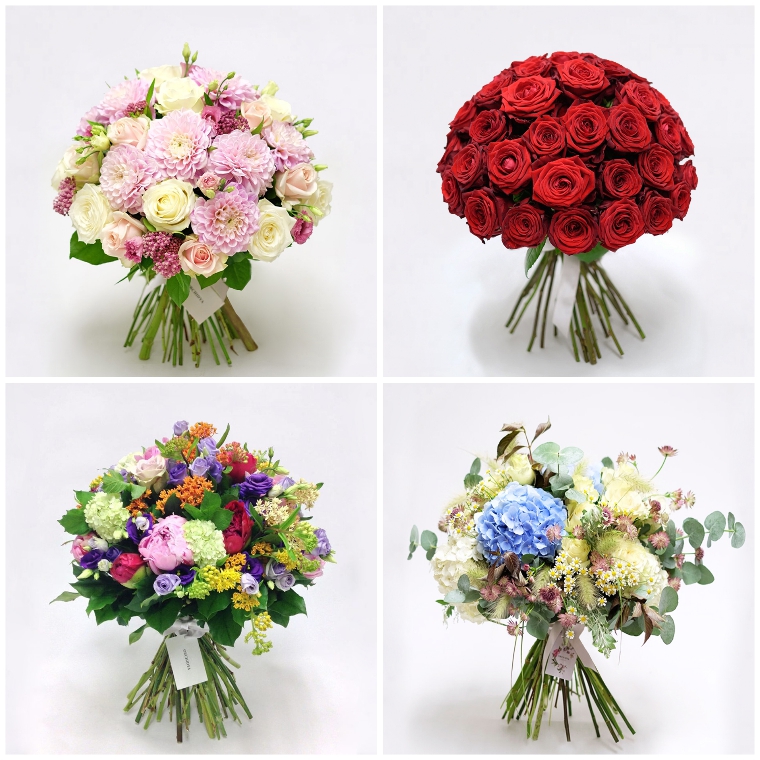 Orchidya was established because of the owners' passion to create beauty of the flowers and their genuine love for nature. The shop is home to a handful of different flower arrangements suited perfectly to any kind of occasion. Whether you want something for your birthday or anniversary dinner, they sure have a product for you.
WHAT PEOPLE LIKE
VALUE FOR MONEY. Orchidya understands that their clients just wants to make the most out of their purchases so they want to make sure that they truly get what they paid for. With this in mind, they try their best to create the most stunning flower arrangements that you can find in London.
LARGE COLLECTION. The creative team of Orchidya is always prepared to serve you with whatever kind of arrangement you might need so if you browse through their collection you would see that they have almost all kinds of arrangements that are all appropriate to any kind of event.
PRODUCTS
BOHEMIAN BOUQUET
SEASONAL FLOWERS
SUMMER FLOWERS
DELIVERY AND PAYMENT
American Express, Visa, Mastercard, Sage
3. JANET EDWARDS FLORIST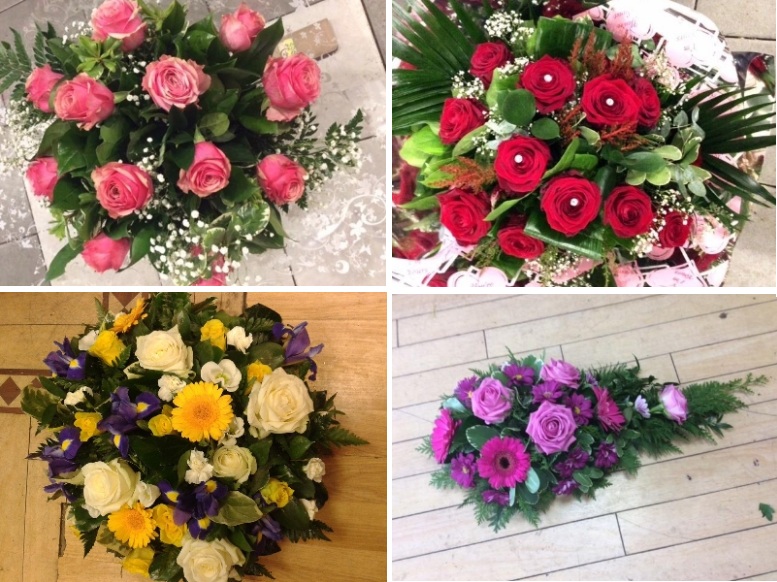 At Janet  Edwards Florist, you can get a hand of multiple flower arrangements for different occasions in just one shopping. With their large collection of flowers, you will definitely be able to find the perfect one suited specifically for your event. These are even offered at very affordable prices.
They also offer hands on training for those who are passionate about creating beautiful flower arrangements. All equipment and produce are included in the workshop fee so there are no hidden costs.
Have an upcoming wedding to prepare for? Janet Edwards Florist offers free wedding consultation and a payment plan service for wedding flowers!
WHAT PEOPLE LIKE
PET FUNERAL FLOWERS.

Janet Edwards Florist believe that pets' lives are as important as a human being's that is why they dedicated a collection of flower arrangements mainly for your pet's funeral service.

CORPORATE.

Whether you need some flower arrangements to redecorate your office or to send them to your clients, the shop promises to provide you with only the freshest and finest floral arrangements.
PRODUCTS
BOUQUETS
PEDESTAL AND VENUE ARRANGEMENTS
FUNERAL FLOWERS
WEDDING FLOWERS
VASE ARRANGEMENTS
DELIVERY AND PAYMENT
The shop accepts VIsa, Mastercard, AMEX, and PayPal for payment.
4.  THAT FLOWER SHOP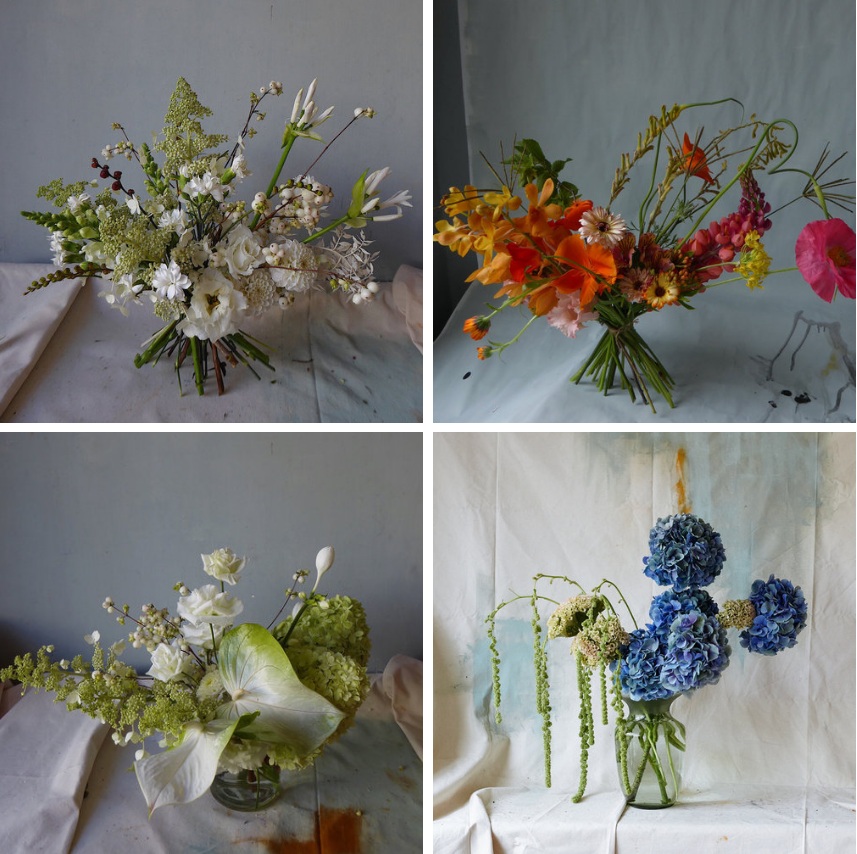 That Flower Shop has a collection of fresh flowers that guaranteed to be always in the finest quality. If you wish to avail bespoke flower arrangements, you can easily contact their team and they will be glad to create them for you.
They have two shops full to the brim of flowers one in the Ace Hotel and one in Canary Wharf.
Meanwhile, you might want to take a look at their stunning floral studio through their website. These arrangements totally look enchanting and perfect as decorations in your home of office.
WHAT PEOPLE LIKE
ELEGANT DESIGNS.

When you visit That Flower Shop's website, you will be greeted by their beautifully created flower arrangements, mostly in the form of hand tied bouquets. These floral arrangements have rustic and chic style perfect for events like weddings and birthdays.

SAME DAY SHIPPING.

That Flower Shop never fails to amaze their clients with their wonderful overall service. Should you wish to have your orders delivered within the day, the shop allows so. Just make sure to place your orders no later than 3pm GMT.
PRODUCTS
HAND TIED BOUQUETS
BESPOKE ARRANGEMENTS
VASE ARRANGEMENTS
DELIVERY AND PAYMENT
Contact the shop for more details.
5. BLAISE DRUMMOND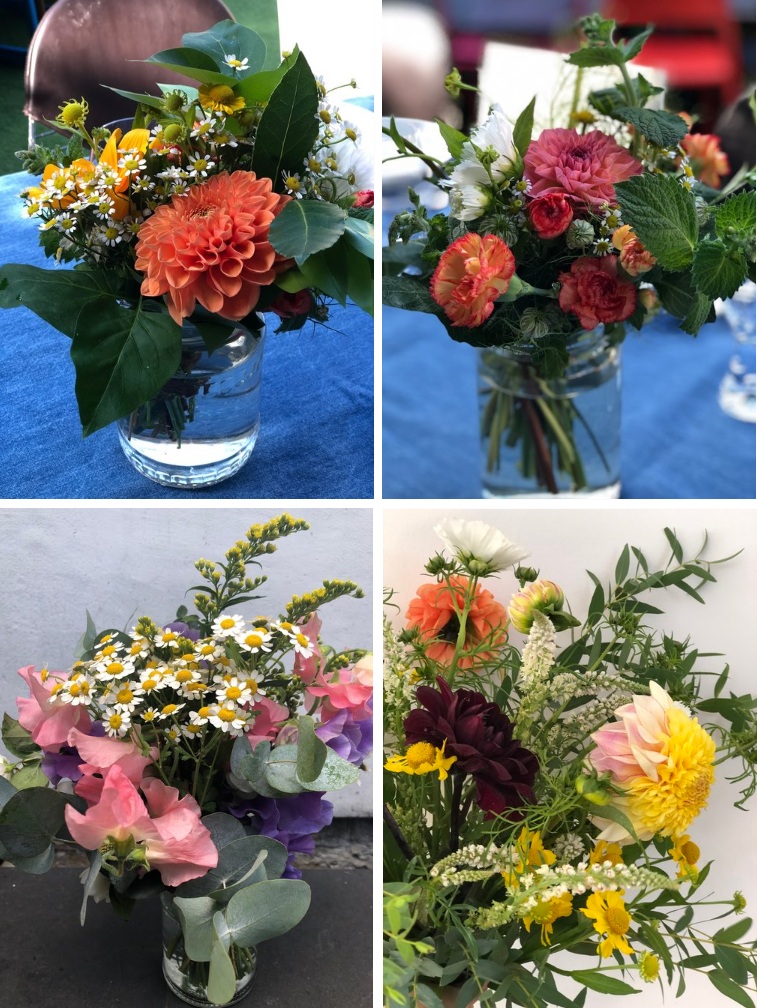 Blaise Drummond is the perfect florist for you if you are looking for someone who can make your wedding look even more beautiful and sophisticated. The studio specializes in premium quality floral styling mainly for such an event. 
Blaise herself works with the seasons finest flowers and foliage, hand picked fresh on the day from New Covent Garden Flower Market and creates uniquely beautiful mixed flower arrangements out of it. The studio also offer some flower bunches which come in three different sizes.
WHAT PEOPLE LIKE
VALUE FOR MONEY.

Every money spent on each purchase of their product is appreciated by the studio, thus they put really high value for their customers' money. With this, they strive to create truly wonderful collection of fresh flowers that their clients truly deserve.

FRESH FLOWERS.

Blaise Drummond wants to make sure that their clients get the best that they truly deserve and one thing that could make this happen is by securing that their flower products are always fresh and in highest quality.
PRODUCTS
WEDDING FLOWERS
EVENTS FLOWERS
PRIVATE DINING FLOWERS
CONTRACT FLOWERS
FLOWER BUNCHES
DELIVERY AND PAYMENT
Contact the studio for more details.
6. THE DIAMOND ROSES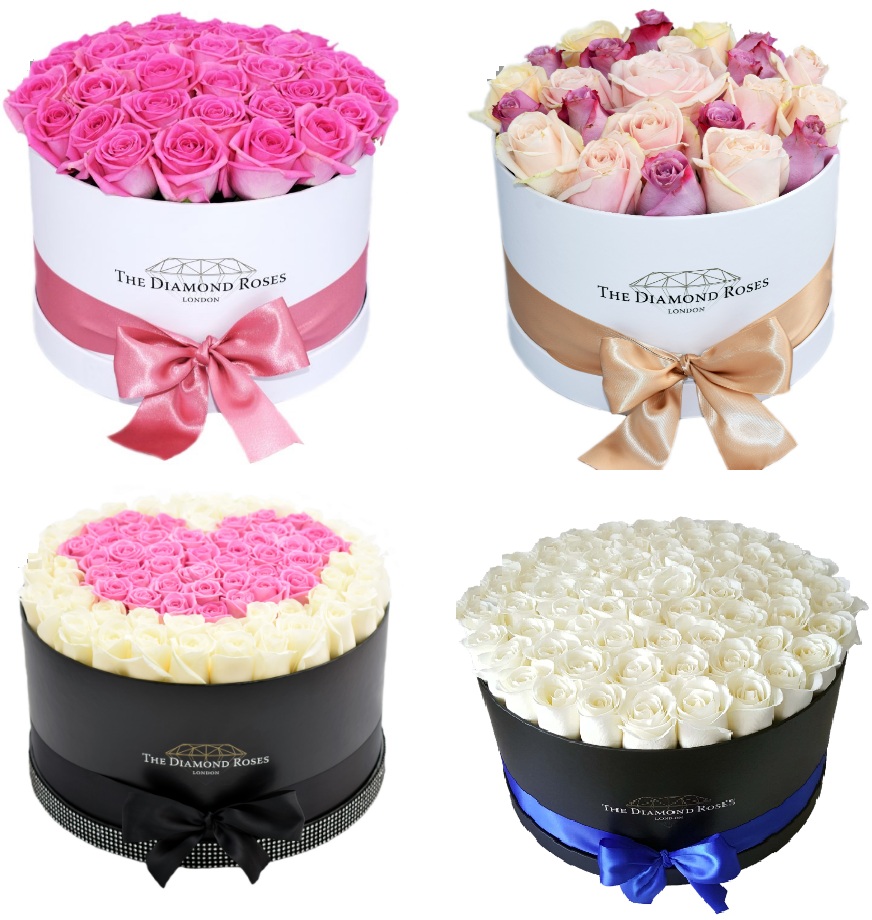 Diamond Roses should be your main choice when it comes to roses. This shop has a wide collection of roses which comes in different sizes, colors, and varieties. As such, you are guaranteed to find what you are looking for.
This shop is renowned for its deluxe and elegant rose boxes wrapped with their signature lace. You may place your order online or call their staff to assist you. 
Specialty

Deluxe rose boxes

Selection Size

Moderate

Starting Price

£114.99

Delivery Fee

Free for delivers around London

£22.99 for deliveries outside London

Website

Social Media

Instagram: @thediamondroses

Facebook: /thediamondroseslondon

Contact Details

07792901997 | [email protected]
WHAT PEOPLE LIKE
LONGLASTING FLOWERS

. Diamond Roses takes pride on its long-lasting roses. The shop claims that its roses last for long, at least 7 days. Further, you won't have to do anything to maintain the freshness or quality. This is for the reason that there is a foam soaked in a special mixture of flower food and water that comes with your order. As such, maintenance is not a problem.

FREE DELIVERY

. If you want to save some dime, then this one is a good choice for you. The shop offers their customers with free delivery for orders within London. This means that when you order a bloom from them, you won't have to pay additional fee just for the delivery. 
PRODUCTS
FLOWER ARRANGEMENT:

£114.99 – £599.99
DELIVERY AND PAYMENT
Orders must be placed 48 hours in advance for the regular delivery. For next day delivery, orders must be placed until 5:00 pm. As for Sunday deliveries, confirm your orders 3 days in advance. The shop accepts PayPal, VISA, MasterCard, Maestro, and American Express. 
7. PRIMROSE FLORISTS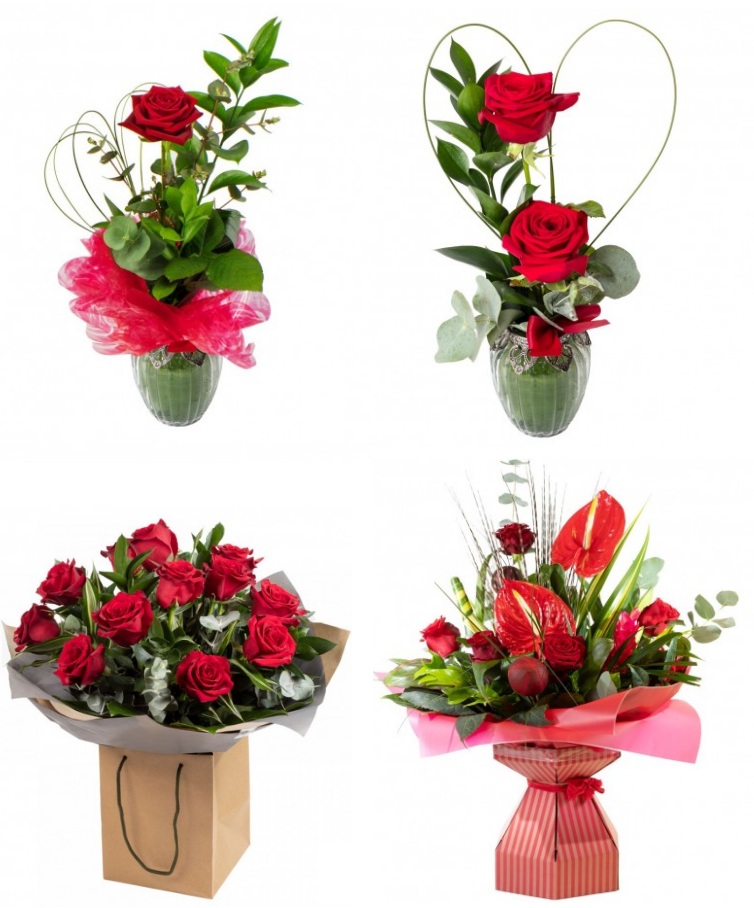 You can also rely on Primrose Florists for your flower bouquets and arrangements. This is a family owned and operated business which thrive to provide the locals with fresh blooms and plants. They take pride in their quality service and products.
Their florists are knowledgeable on the field and are willing to assist every customer in choosing what's best for them. You may always ask their staff for recommendations in case you're not aware of what blooms to buy. 
Specialty

Flowers for any occasion

Selection Size

Moderate

Starting Price

£20

Delivery Fee

Calculated at checkout

Website

Social Media

Instagram: @primrose_florist_leytonestone

Facebook: /primrosefloristleytonstone

Contact Details

0208 556 0571 | [email protected]
WHAT PEOPLE LIKE
SAME DAY FLOWER DELIVERY

. Primrose Florists makes sure that their customers will have the option to deliver their flowers on the same day that they ordered it from the shop. That being said, they have a same day delivery policy. This, however, only applies when the blooms are ordered before the cutoff time. If such was confirmed after such time, the flowers will be delivered the next day or whatever date you placed.  

BEAUTIFULLY ARRANGED BOUQUETS

. Aside from being approachable, their staffs are all professional when it comes to creating bouquets for their clients. Their skill allow them to combine flowers of different sizes, colors, and type so as to create a wonderful arrangement. 
PRODUCTS
FLOWER ARRANGEMENT:

Starts at

£20
DELIVERY AND PAYMENT
Same day delivery applies to orders placed before 2:00 pm. The shop accepts payment through VISA, MasterCard, and PayPal.
8. Rebel Rebel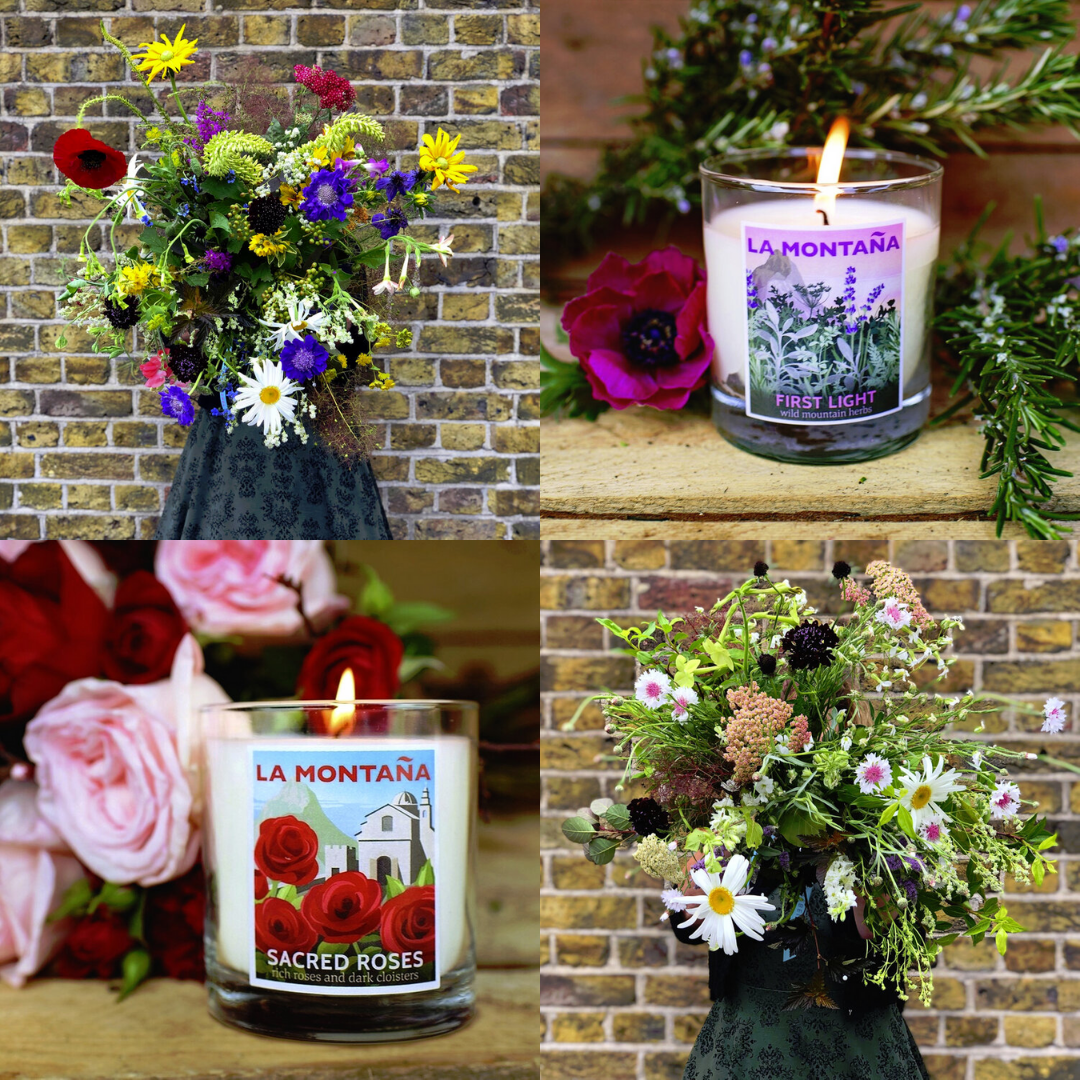 As a flower shop that's been in the industry for over two decades, Rebel Rebel is sure to provide you one of the best services when it comes to flower arrangements.
They offer seasonal bouquets, scented candles, various gifts, and more.
WHAT PEOPLE LIKE
Fresh Flowers – Rebel Rebel sources their blooms from New Covent Garden Flower Market daily, ensuring the freshness of the flowers that you will receive. Each stem is at the best quality they can be, allowing you to preserve it much longer than your usual bouquets.
Wedding Designs – You can rely on Rebel Rebel to create the most fabulous floral arrangements for your wedding, helping you make the perfect atmosphere for your most special day. Their imaginative and flamboyant florists are sure to wow you with their skills, so make sure to hire them!
PRODUCTS
Bouquets
Gifts
Scented Candles
DELIVERY AND PAYMENT
Contact shop for more details
9. STEMS FLORAL DESIGN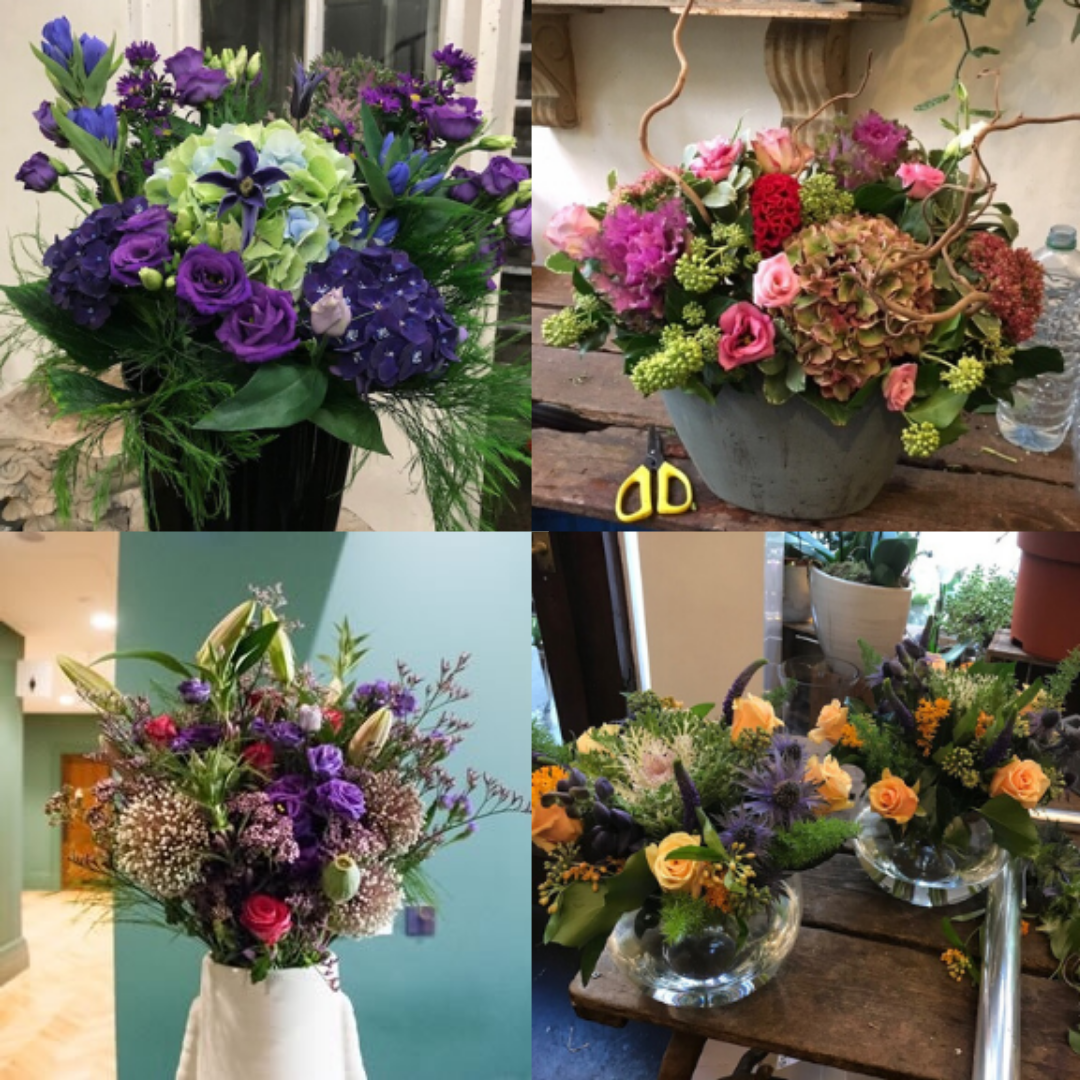 Stems Floral Design has the best luxury fresh flowers in London! They can help you with normal floral arrangements as gifts, set-ups for events, and even your bridal bouquet.
Make sure to check their listings and contact the shop for any personalized orders.
WHAT PEOPLE LIKE
Weekly Flowers – Subscribe to Stems Floral Design's weekly floral deliveries and receive new blooms regularly without having to hassle yourself in ordering every time! Talk with them about preferences and budget and they'll be sure to accommodate any of your requests.
Seasonal Collection – Stems Floral Design offers seasonal flowers for you to purchase, varying of course, per season. Have mauves and cream flowers for summer, oranges and rusts for autumn, and even contorted hazel, twisted willow for winter.
PRODUCTS
Bouquets
Flowers in a Vase
Plants
DELIVERY AND PAYMENT
Payment details are given upon checkout.
10. FLOWERS BOX LONDON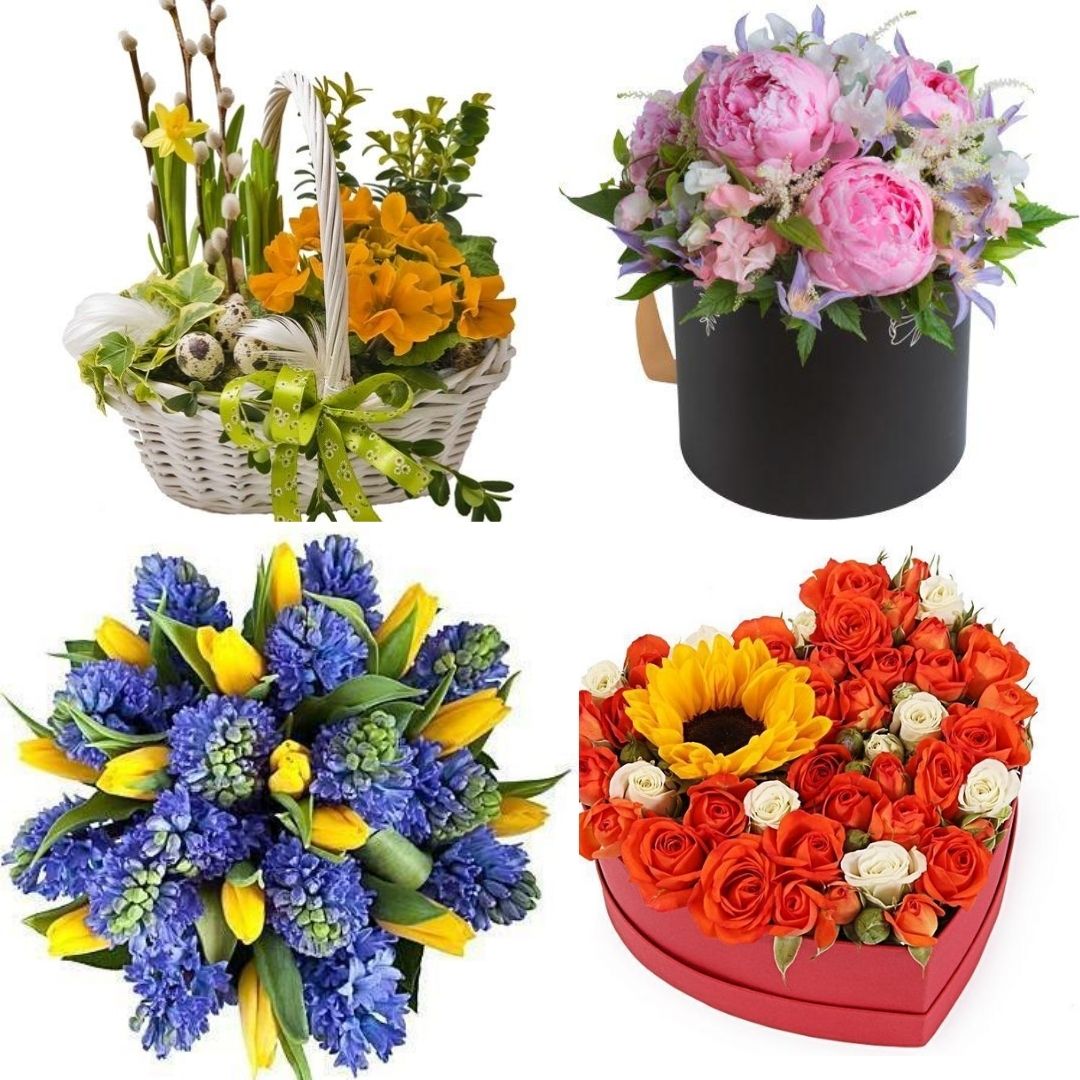 Flowers Box London is a flower shop to go to for any and every flower you might need. With their vast collection of blooms available, you can definitely find here what you can't at some other stores.
From simple rose bouquets and sunflower arrangements to amaryllis stems and freesias in a box, the possibility is limitless. Check out more of what they can offer on the site, or contact Flowers Box London's florist for your very own personalized one.
SPECIALTY
Exotic Bouquets
SELECTION SIZE
Large
STARTING PRICE
Starts at £ 68.95
DELIVERY FEE
Free for standard delivery
WEBSITE
https://www.flowersbox.co.uk/
SOCIAL MEDIA
CONTACT DETAILS
Email – [email protected]
Phone – 01932 886743
WhatsApp – 07809 485863
WHAT PEOPLE LIKE
Same Day Delivery – If you need flower arrangements at the last minute, then worry not as Flowers Box London offers same-day delivery aside from their standard one, which assures you can receive your orders a few hours after you check out. This is perfect in case of emergencies or add-ons to events.
Seasonal Flowers – Not all flowers bloom 365 days a year, and Flowers Box London knows that. Their seasonal flowers arrangements are so perfect to purchase, as it makes use of the available blooms, guaranteeing that the quality remains as high as ever. Acquire premium flowers per season, scroll through Flowers Box London's listings.
PRODUCTS
Floral Bouquets
Flowers in a Box
DELIVERY AND PAYMENT
You may pay via Visa, MasterCard, American Express, PayPal, Shopify Pay, Apple Pay, Google Pay. Flowers Box accepts both European and Non-European cards.