Flower can sometimes be one of the most underrated gifts because of its relative simplicity compared to loads of chocolate or sparkling necklaces. Nevertheless, professional florists still do their best to create stunning flower arrangements that are gift-worthy, yet comes at affordable prices because to make someone smile should not always be as expensive as gold.
We have prepared for you a list of some of the best florists in Wellington that you can get in touch with.
1. THE FLOWER BOUTIQUE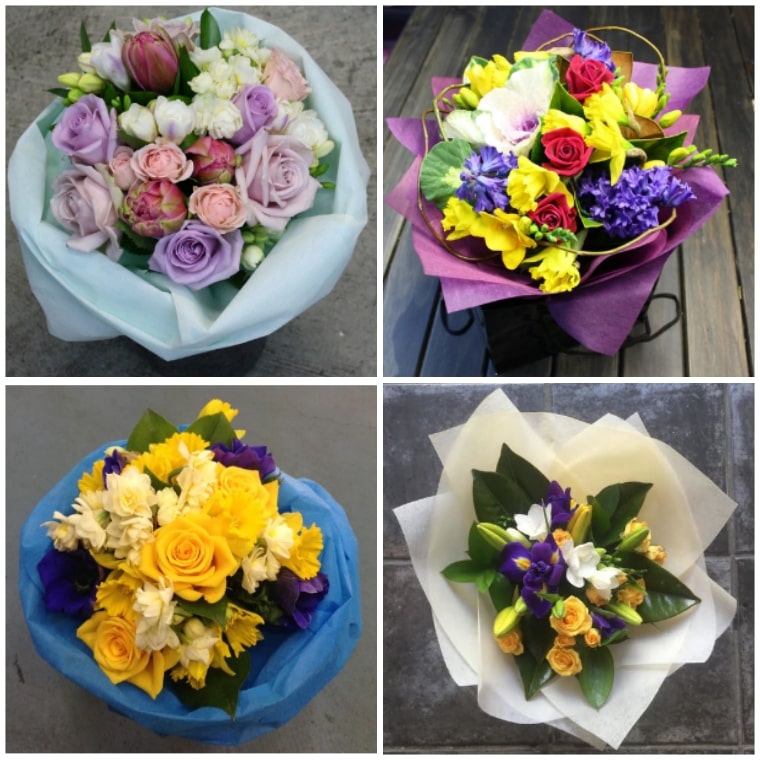 The Flower Boutique, as the name suggests, houses lots of flowers in different kinds and flower arrangement of various styles. Whether you have a preference for flower type or color, or maybe the arrangement itself, the friendly and creative staff of the Flower Boutique is always available to assist you.
WHAT PEOPLE LIKE
AFFORDABLE ITEMS. Taking a glance at the shop's flower products, you would think that all of them come at very expensive prices. Contrary to this, the flower arrangements that the shop sells are actually very affordable but still luxurious-looking.
CUTE PACKAGING. One of the elements of the flower arrangements that The Flower Boutique focuses on is the packaging or the style. Their bouquets are wrapped beautifully with the finest materials and their flower boxes are packaged very nicely and sturdy.
PRODUCTS
Best Sellers – $45 to $100
Bouquets – $35 to $390
DELIVERY AND PAYMENT
Visa, PayPal, Mastercard
2. JULIETTE FLORIST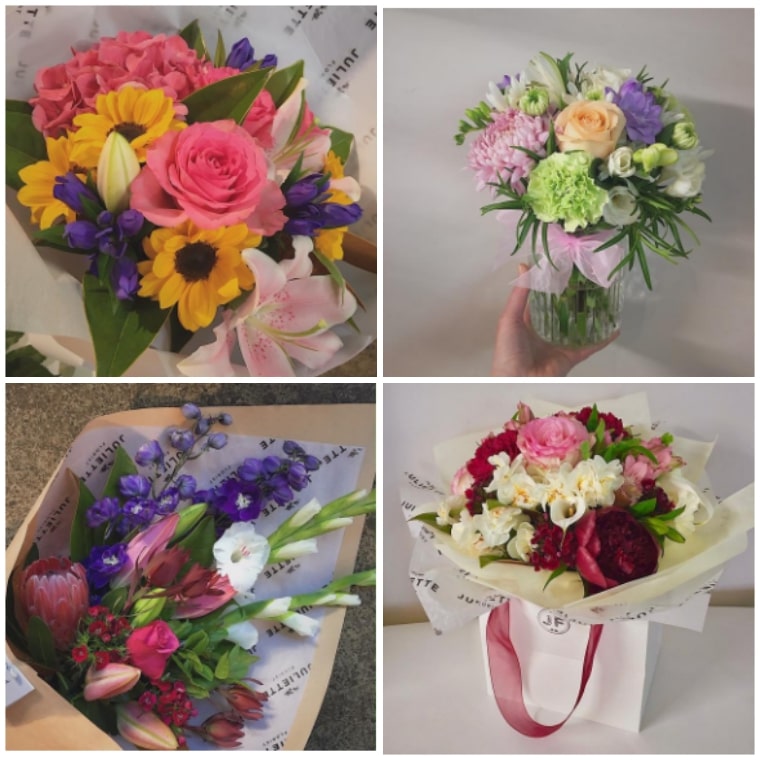 Juliette Florist was established because of the owner's long time obsession with flowers. So, with the passion to make something even more beautiful and the heart to share love and gradiance to others, Juliette Florist was born. The shop keeps a good reputation of providing high quality of products and services to all the people in Wellington and since then they have kept their promise and continue to create wonderful flower arrangements.
WHAT PEOPLE LIKE
FLORAL SUBSCRIPTION. If you think you can't get enough of beautiful flowers, you might want to consider floral subscription to the shop and experience the freshness and beauty of their flower products every week.
WORKSHOPS. The team of Juliette Florist does not only aim to share the wonder that is a flower but they are also eager to share their skills and knowledge when it comes to arranging flowers for different occasions.
EXTRA ITEMS. Make your orders a complete package by availing some of their extra items such as hampers, candles, stuffed toys, etc. and level up your game of gift-giving.
PRODUCTS
Bouquets – $39 to $95
Wedding Flowers
DELIVERY AND PAYMENT
Visa, Mastercard, American Express
3. ABACA FLORIST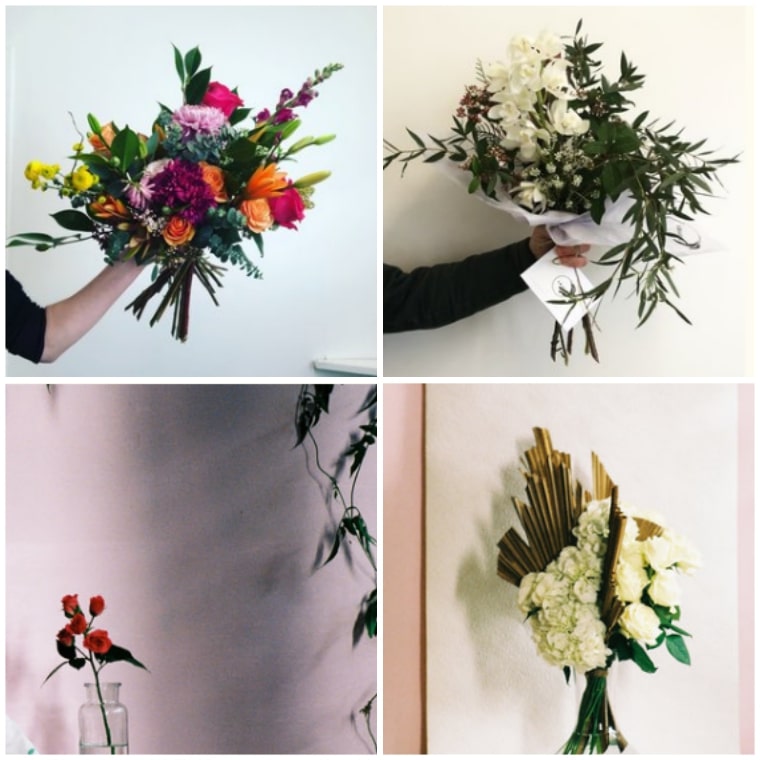 Abaca Florist is a newly opened flower shop which has just started in May 2019. It is owned by Holly Ormond and Jordan Edwards that aims to find ways to improve their sustainable floristry practices and to provide excellent flower products and arrangement services all throughout the Wellington area. The shop caters to all kinds of events and occasions so you can really rely on them for all your flower needs.
| | |
| --- | --- |
| SPECIALTY | Decorative flowers |
| SELECTION SIZE | Small |
| STARTING PRICE | Starts at $19 |
| DELIVERY FEE | Calculated at checkout |
| WEBSITE | https://abaca.co.nz/ |
| SOCIAL MEDIA | |
| CONTACT DETAILS | 04 493305 |
WHAT PEOPLE LIKE
UNIQUE FLORAL DESIGNS. Being one of the newest flower shops in town, Abaca Florist has the competitive eye for creative and original floral design ideas. With this, they strive to create unique floral designs that will leave their clients and future ones in awe.
FLORAL SUBSCRIPTIONS. The shop extends their service to help make your spaces more colorful and vibrant so they offer floral subscriptions for your homes and offices so you would not miss anything from their wonderful collection.
PRODUCTS
Wrapped Flowers – $19 to $35
DELIVERY AND PAYMENT
The shop does regular and same day delivery services. For further information, you may directly coordinate with the team.
4. THE FLORAL DELIVERY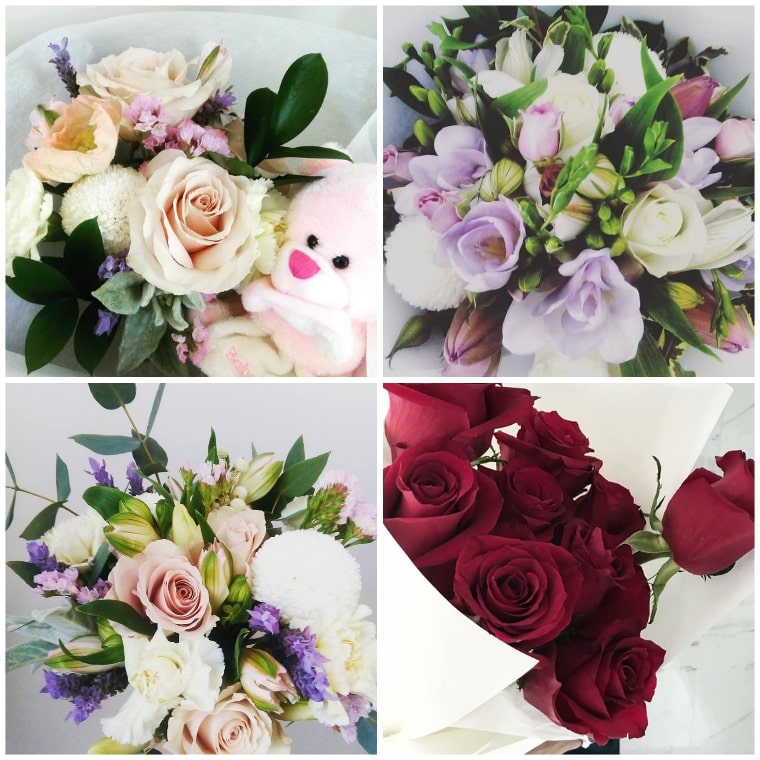 The Floral Delivery specializes in creating lush, chic, and romantic bouquets that even come in different styles and sizes but guaranteed to be all made up of high quality materials and fresh flowers. The Floral Delivery prioritizes their clients' satisfaction that is why they never fail to provide excellent services and over the years they have already established themselves as one of the most trustworthy florists in Wellington.
WHAT PEOPLE LIKE
CREATIVE COLLECTION. The shop does not stop from creating truly magnificent flower products. Every time, they always try to innovate and make something even more beautiful than they already have.
DIY Arrangements. If you really are into tight budget but still want to witness truly stunning flower arrangement, the shop allows you to DIY your own design. They would just simply provide you with the fresh and flowers and some basic details and then they let you do it on your own.
EXTRA ITEMS. Aside from showing off their collection of beautiful and fresh bouquets, the shop also offers plants and other gift items that they think would match best with your choice of bouquet.
PRODUCTS
Flower Crowns – $95
Funeral Flowers – $50 to $135
DELIVERY AND PAYMENT
American Express, PayPal, Visa, Mastercard, Apple Pay
5. FLOWER SHOP FLORIST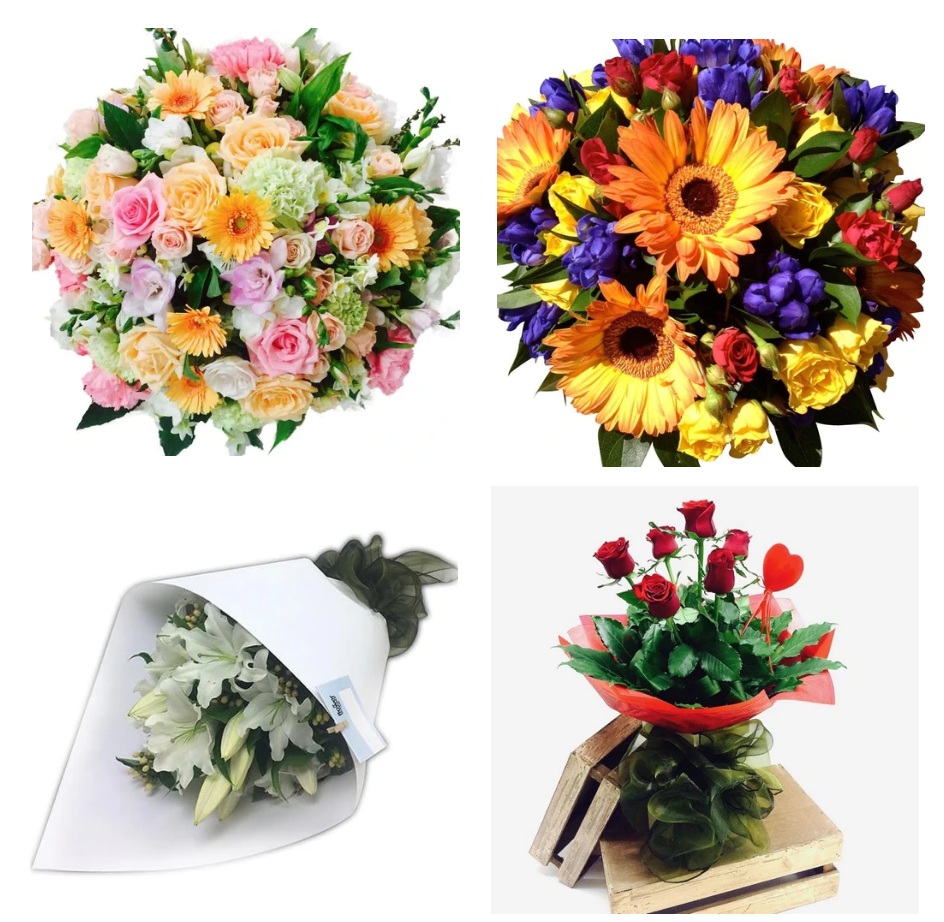 At Flower Shop Florist Wellington, you will love the synergy as well as the energy of the staff. They are inspired to create wonderful bouquets out of fresh blooms. Further, each florist shares common interest in decorating and designing thing with foliage and blossoms.
Being in the center of a developed city, the shop aims to create a garden style country where people would love to wonder at the beauty of flowers. As such, they provide flower delivery service all over the place. So, if you want to take a breather of the bustling city life and enjoy nature, you can place an order on the shop.
Specialty

Flowers for any occasion

Selection Size

Moderate

Starting Price

$45

Delivery Fee

Website

Social Media

Instagram: @flowershopfloristwellington

Facebook: /flowershopfloristwellington

Twitter: @flowershopnz

Pinterest: @flowersflorists

Contact Details

04 387 8950| [email protected]
WHAT PEOPLE LIKE
SECURED AND SAFE TRANSACTION

. The shop ensures that the data of their customers will not be leaked to a third party. Thus, they employed the necessary measures to protect the information of each customers. In fact, your credit card details don't stay too long on the web. Once you have completed your transaction, the site will automatically delete all information pertaining to you.

7-DAY FRESHNESS GUARANTEED

. Their flowers are sourced from the most reputable flower growers. As such, the quality is ensured and freshness guaranteed. As a matter of fact, the shop claims that your flowers can last up to 7 days or more. 

SAME DAY DELIVERY

. Flower Shop Florist also provides same day delivery for its customers. Just make sure to keep your orders within the allowed cutoff time to enjoy this privilege.
PRODUCTS
FLOWER ARRANGEMENT:

$45 – $200

PLANTS:

$30 – $200

POT AND VASES ARRANGEMENT:

$30 – $200

SYMPATHY FLOWERS: $47 – $200
HOSPITAL FLOWERS: $45 – $200
BIRTHDAY FLOWERS: $45 – $200
GIFTS: $4 – $200
DELIVERY AND PAYMENT
The cutoff time for same day delivery varies but orders must be placed either before 3:00 pm or 11:00 am. The shop accepts American Express, VISA, MasterCard, PayPal, Apple Pay, Google Pay, and Shopify Pay.
6. BUD FLORISTS UPPER HUTT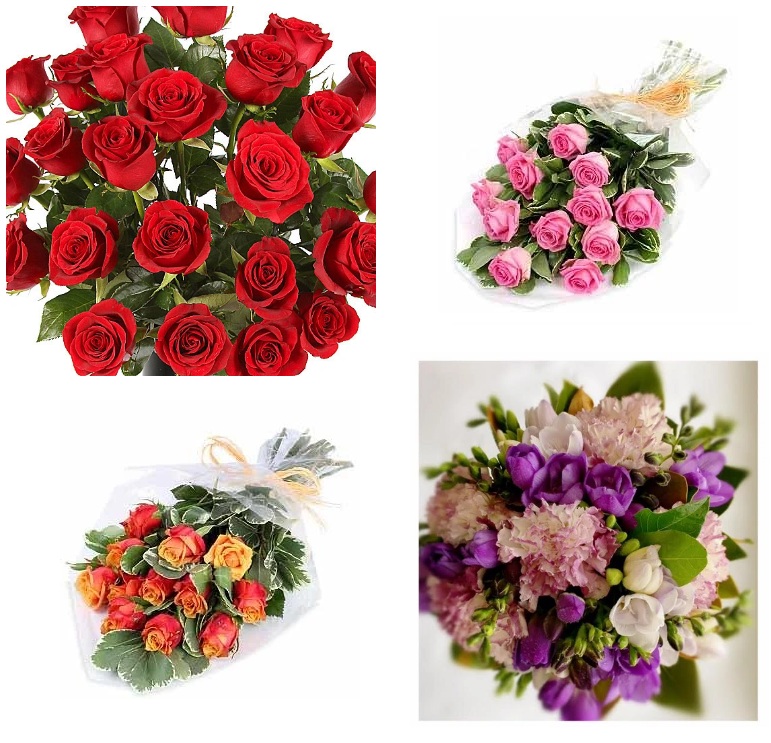 Bud Florists Upper Hutt was established in 2006. Since then, the flower shop strives to be the best in their craft. And true to their goal, the locales of Wellington have been showering the shop with praises and positive feedbacks.
At Bud Florists Upper Hutt, you can have your flowers delivered not only within the area of Wellington but also outside the place. This is for the reason that the shop offers international delivery. The shop aims to provide quality service to its customers, maintaining high standards in production and delivery of their goods. 
Specialty

Every day flowers

Selection Size

Small

Starting Price

$65

Delivery Fee

Calculated at checkout

Website

Social Media

Facebook: /BudFlorists

Twitter: @budflorists

Contact Details

(04) 527 9914 | [email protected]
WHAT PEOPLE LIKE
SAME DAY DELIVERY

. Bud Florists Upper Hutt realizes the need of an efficient and fast delivery service. Thus, they provide same day delivery to their clients all over the Wellington area. This only meant one thing and that is that you can enjoy your blooms on the day you ordered them. 

INTERNATIONAL DELIVERY

. If you have loved ones residing outside Wellington, then it's not an excuse not to send them flowers. You can easily send flowers abroad with the help of this flower shop. Simply indicates the country of your choice and the site will provide you with other information. 
PRODUCTS
EVERY DAY FLOWERS:

$65 – $95

ROSES:

$85 – $160

TULIPS:

$60 – $85

VALENTINES DAY FLOWERS:

$70 – $270

MOTHER'S DAY FLOWERS:

$70 – $120

HAMPERS:

$95 – $130
DELIVERY AND PAYMENT
Same day delivery applies to orders placed before 2:00 pm.Accepted payment: MasterCard and VISA