One can argue that flowers are the epitome of beauty. All its components from color, fragrance, and form captivates our eyes and heart. Imagine putting that beauty into a work of art that translates your emotion into a magnificent gift.  It could make one's day special, and even put a smile on their faces. So why not send a flower to a loved one? Here are eight best flower delivery options in Gold Coast.
 1. BLOSSOMS OF TWEED BANORA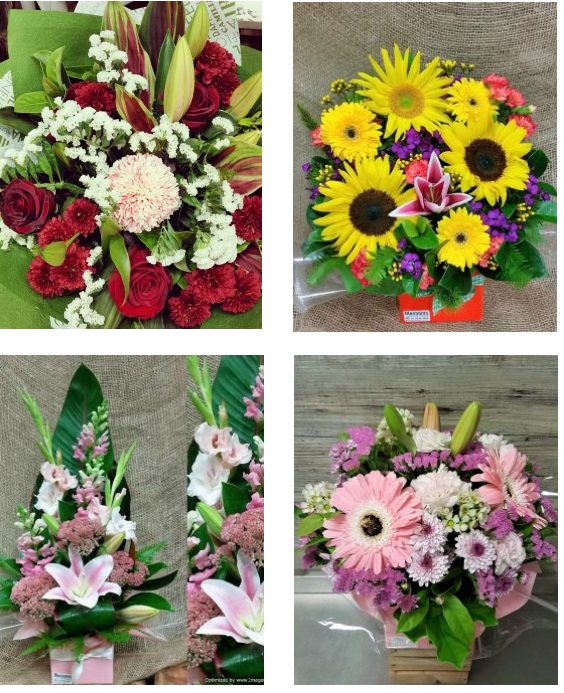 Looking for a shop that offers flowers and gift items? Your search is over because at Blossoms of Tweed Banora, you can find a range of interesting items on their site. There are beautiful flowers arranged in different styles, gifts wrapped in various ways, and a range of hampers customised to suit your personal order.
With over 40 years in the business, and receiving fresh flowers deliveries Monday to Friday, you can expect quality service and blooms in the shop. And supplying the locals with high quality blooms, the shop is considered as one of the best shops in the area.
Specialty

Traditional, modern, architectural flower arrangement

Selection Size

Moderate

Starting Price

$45

Delivery Fee

Starting from $11

Website

Social Media

Instagram: @blossomsoftweed

Facebook: /BlossomsofTweed

Contact Details

+617 55362468 | [email protected]
WHAT PEOPLE LIKE
PROVIDES DELIVERY ON WEEKENDS. Customers loved how the shop offers delivery not only on weekdays but also during weekends. This means that you can have your blooms delivered to your place even on a Saturday. That being said, you can rely on a flower shop which delivers 6 days a week.
SAME DAY DELIVERY. Not only does Blossoms of Tweed Banora deliver on weekends but it also provides same day delivery. So, you can expect your flowers to arrive on the day you placed an order from their shop, as long as orders are received before the noted cut-off for that day.
PRODUCTS
FLOWER ARRANGEMENT:

$45 – $200

PLANTS:

$30 – $200

POT AND VASES ARRANGEMENT:

$30 – $200

SYMPATHY FLOWERS:

$47 – $200

HOSPITAL FLOWERS:

$45 – $200

BIRTHDAY FLOWERS:

$45 – $200

GIFTS:

$4 – $200
DELIVERY AND PAYMENT
The cutoff time for same day delivery is 3:00 pm on Mondays to Fridays and 12:00noon Saturdays. The shop accepts Visa, Master and American Express cards on their website, and Visa and Master cards in store.
 2. FLOWERS WITH STYLE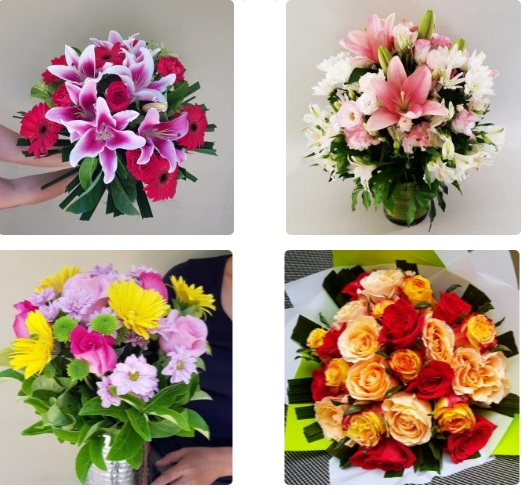 Flowers with Style has been offering high quality blossoms from their studio since 2005. Sandra, Maria and Anya have developed the Gold Coast based business to an effective online flower vendor that covers all areas of Gold Coast.
Being a part of the corporate world for some time already, their florists knew exactly the changing needs and tight cutoff of corporate events or other special occasion. This made them to develop a disciplined habit of crafting their bouquets—making it possible to meet the deadline and individual's preference. Such is the reason why the shop is well-received by different businesses and firms around the area. 
| | |
| --- | --- |
| Specialty | Classic Flower Arrangement |
| Selection Size | Moderate |
| Starting Price | $19.50 |
| Delivery Fee | Calculated at checkout |
| Website | |
| Social Media |   |
| Contact Details | 07 5538 8252 | [email protected] |
WHAT PEOPLE LIKE
REFUND POLICY

. The shop implements a refund and cancellation policy for its customers. This means that you can cancel your order and have a full refund for your orders. However, it should be noted that the cancellation must be done at least 3 days before the expected delivery date. This is to ensure that no blooms will be wasted. 

SAME DAY DELIVERY

. Like other shops, Flowers With Style offers same day delivery. Thus, you can always have your blooms in a hurry. But orders must be placed within the cutoff time which is indicated below. 
PRODUCTS
FLOWERS FOR ANY OCCASION:

$19.50 – $675

ROSES:

$19.50 – $675

FLOWERS AND ESSENCE:

$28 – $53

WHITE COLLECTION:

$49 – $250

WREATH:

$90 – $250

CLASSIC FLOWER ARRANGEMENT:

$45 – $110
DELIVERY AND PAYMENT
Same day delivery applies to orders placed before 1:00 pm for Mondays to Fridays and 10:00 am on Saturdays. You can pay using PayPal. 
3. FLOWERS AT THE DOOR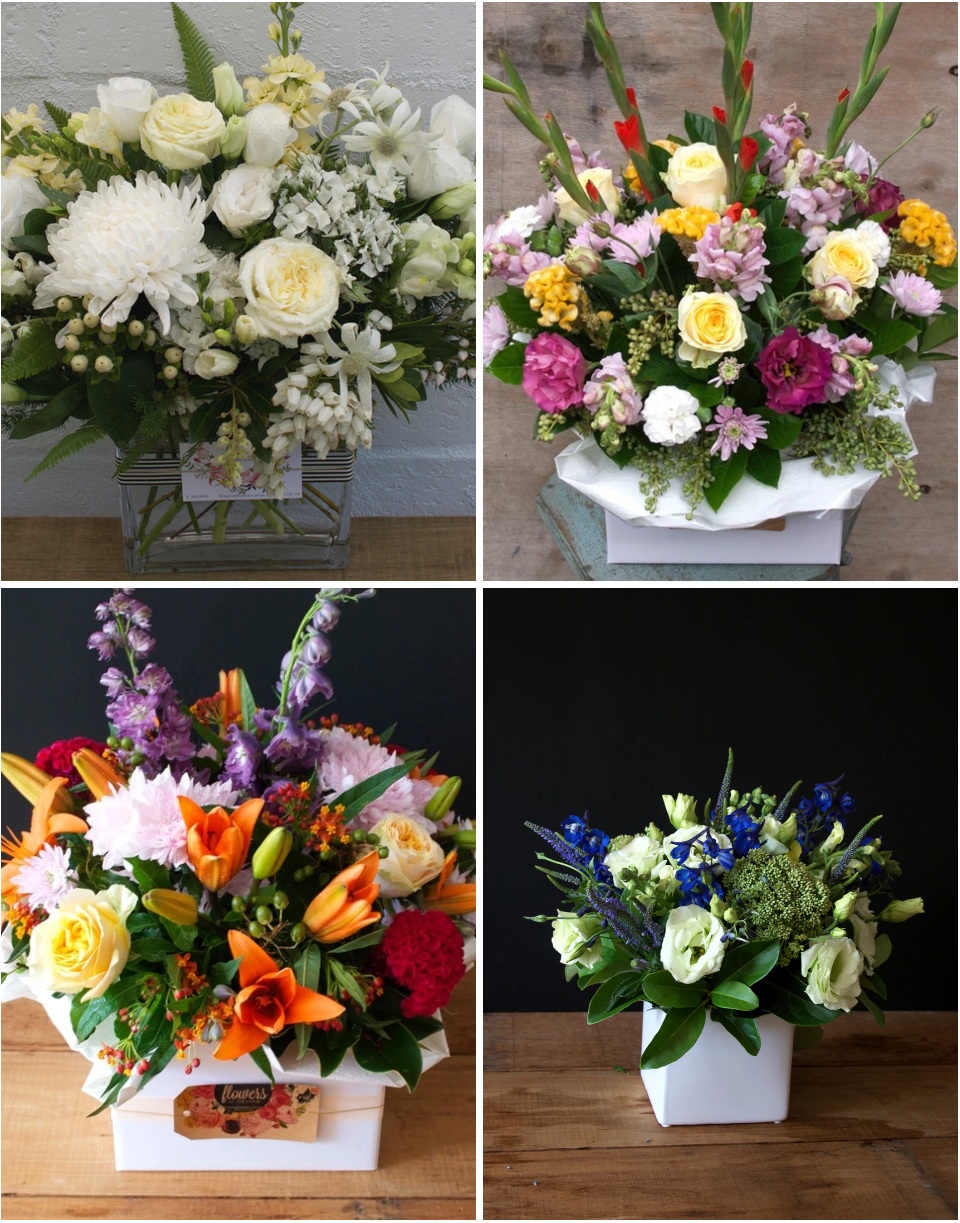 Have your blooms delivered at your home through Flowers at the Door. This takes pride on their quality item which made up their floral arrangement. Every flower is hand-picked from local farms and markets; thus, keeping the freshness and checking the standard for the blooms.
The shop engages a more personalized approach with their customers. Thus, you can easily plan a surprise party for someone and make that person feel special. With the help of their staff, you can enjoy your planned event or occasion. 
Specialty

Vintage theme bouquets

Selection Size

Small

Starting Price

$28

Delivery Fee

Calculated at checkout

Website

Social Media

Instagram: @flowers.at.the.door

Facebook: /flowersatthedoor

Pinterest: @flowersatd2014

Contact Details

+61 7 5665 8658| [email protected] 
WHAT PEOPLE LIKE
OUTSTANDING AND STELLAR SERVICE

. Customers praised the shop for its magnificent and outstanding service to them. The staff assists the clients on picking the right blooms for the occasion. Further, every step of the way, the staff guides them—whether it be recommending flowers or completing the transaction. 

LONG-LASTING FLOWERS

. People are equally surprised at how the blooms at Flowers at the Door last for so long. This is due to the fact that only fresh and high quality blooms are used by the shop in order to make your bouquets. So, it is no wonder how these arrangements last. 
PRODUCTS
FLOWER BOUQUETS:

$65

FLOWER ARRANGEMENT: $50 – $145
FLOWERS FOR ALL OCCASION: $50 – $145
GIFTS/PLANTS/HAMPERS: $4 – $200
PLANTS/TERRARIUMS/MINI WREATHS: $22 – $85
CHAMPAGNE/BEER/WINE: $28 – $94
DELIVERY AND PAYMENT
Orders must be placed before 11:00 am during Mondays to Fridays and 10:00 for Saturdays to be subjected to same day delivery. The shop accepts VISA, MasterCard, and PayPal.
4. ALBA ROSES

Alba Roses first opened its doors to the public in 1992. After many successful years, their sister store in Nobby opened in 2018. Throughout all of this they have unfailingly provided inspiring and eye-catching arrangements to the local community. 
Their selection may be smaller than most shops, but this doesn't stop them showcasing the beauty of the fresh flowers that they choose. Notably, roses which always feature in all of their arrangements.
| | |
| --- | --- |
| Specialty | Beautiful rose-centric arrangements |
| Selection Size | Small |
| Starting Price | $49.95 |
| Delivery Fee | Starting from $12 |
| Website | |
| Social Media | @alba_rosesnb |
| Contact Details | 07 5572 6674 | https://www.albaroses.com.au/contact  |
WHAT PEOPLE LIKE
SAME DAY DELIVERY. Should you find yourself wanting last minute floral gifts, Alba Roses can help you out with their same day delivery. They deliver to all local suburbs in the Gold Coast. 
WEDDING AND CORPORATE FLOWERS. Want to spruce up your fairy tale wedding? Or perhaps brighten up a too-serious corporate event? Alba Roses can help you out with their gorgeous floral designs, which can make any event the most memorable that your guests have attended.
PRODUCTS
Mixed bouquets
Rose wraps
Rose garden arrangements
Posy jars
Roses in glass vases
Plants
DELIVERY AND PAYMENT
Alba Roses delivers to all local suburbs in the Gold Coast. Contact the shop for more information regarding payment details.
5. OZ FLOWER DELIVERY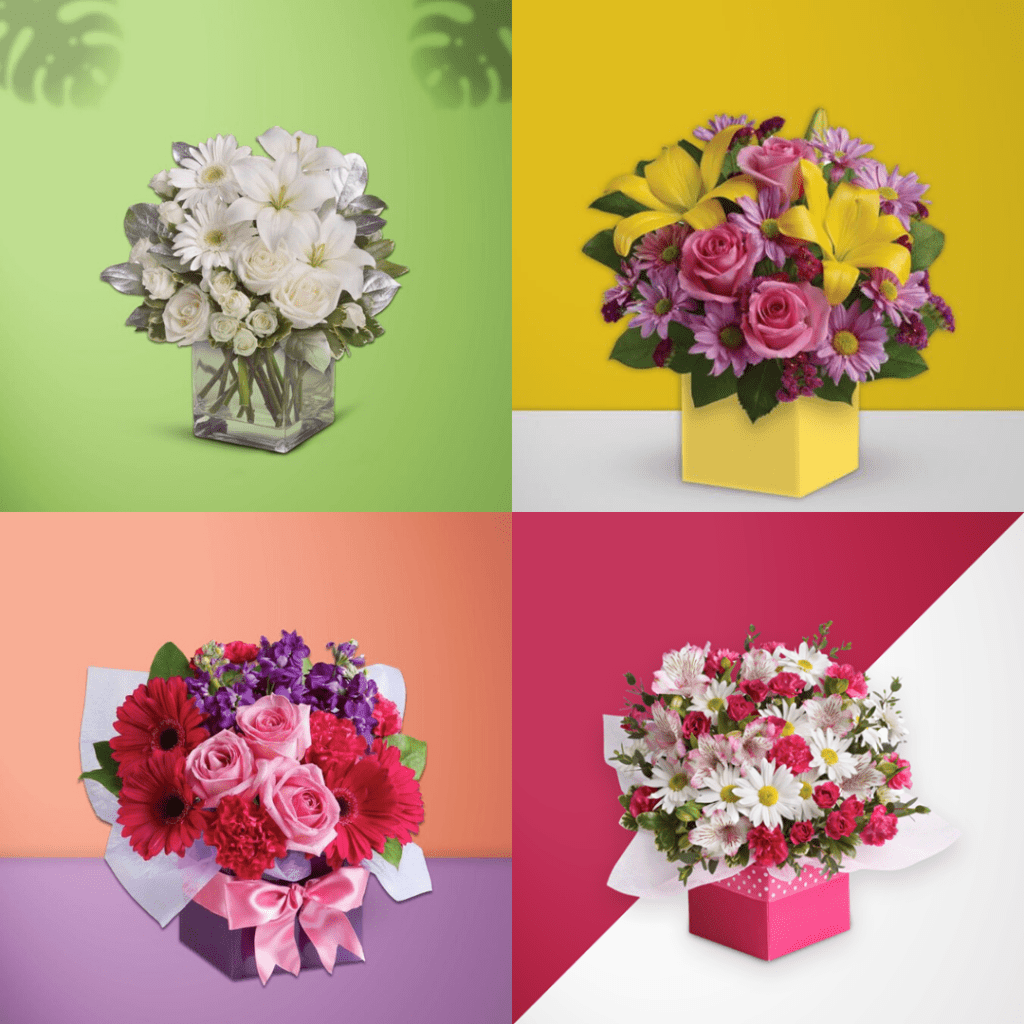 With over 30 years of experience in Floristry, OZ Flower Delivery has perfected the art of making any and all occasions even more special through beautiful flower designs. 
Come let their staff treat you to professional and courteous service alongside their freshest and most fragrant flowers.
WHAT PEOPLE LIKE
DESIGNER'S CHOICE. If you're unsure of what to get that special person or what to bring for that special occasion, entrust the responsibility to OZ Flower Delivery's talented designers. They'll take note of the given occasion and work their magic on their selection of fresh flowers.
SAME DAY DELIVERY. Need your flowers ASAP? OZ Flower Delivery offers same day delivery — nationwide! — to all orders placed and paid for before 2pm.
PRODUCTS
Designer's choice
Flower bouquets
Flower arrangements
Plants
Flowers
DELIVERY AND PAYMENT
The shop accepts payments through PayPal, American Express, Visa, and Amazon.
6. COOLANGATTA FLORIST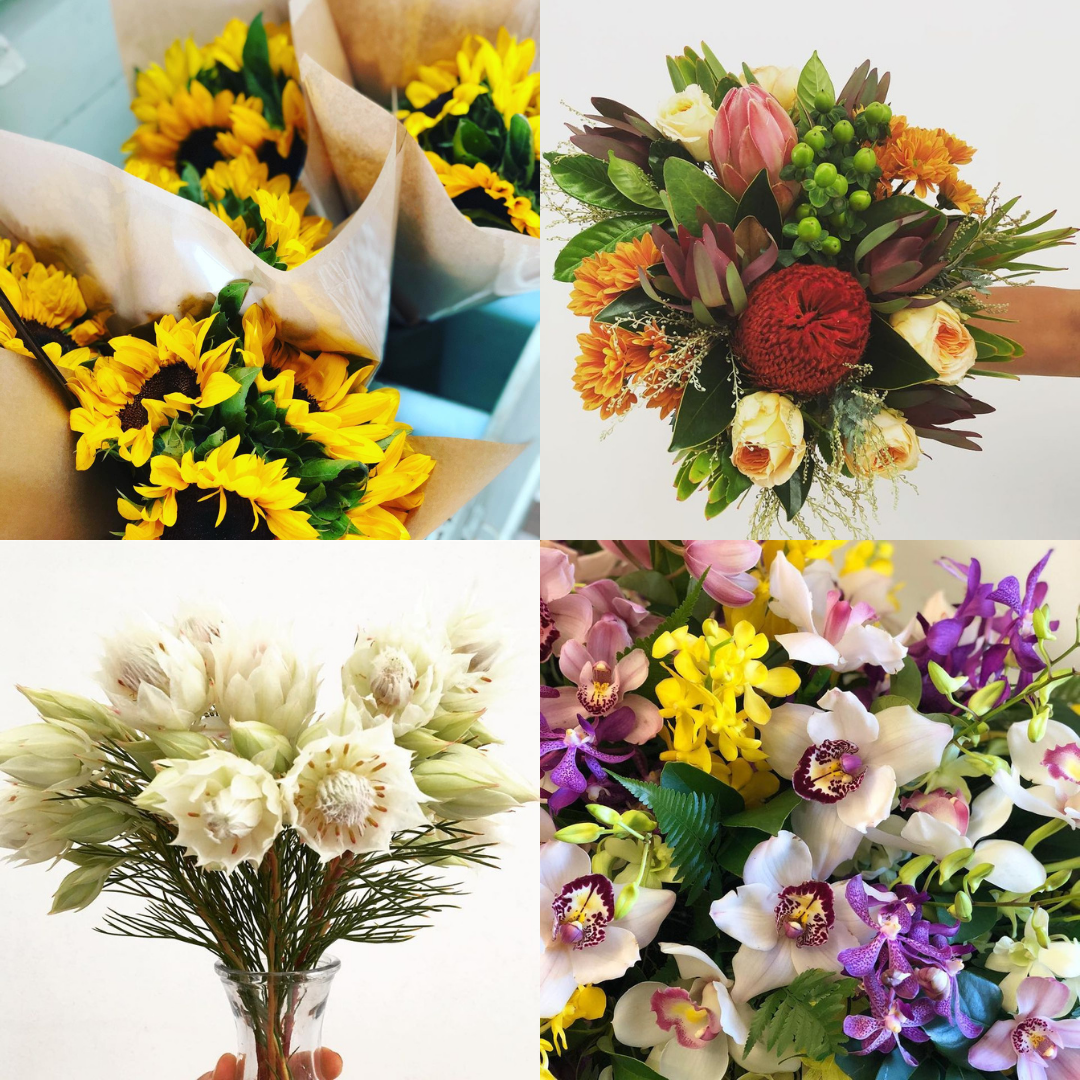 Coolangatta Florist has the finest floral arrangement to offer if you're looking for a store in the Gold Coast. They have amazing designs and the most beautiful flowers. Check out their shop on the website or go in-store!
WHAT PEOPLE LIKE
Freshest Flowers – Coolangatta Florist has the freshest flowers on the coast, all assured to be freshly picked and chosen by their quality. You won't regret buying from the shop as all their arrangement are sure to last long.
Same Day Delivery – Expect your bouquets to be delivered as fast as only a few hours when you purchase your blooms at Coolangatta Florist! They offer same-day delivery for every client, provided that you order before 1PM. Contact Coolangatta for more information.
PRODUCTS
Arrangements
Bestsellers
Bouquets
Designer's Choice
Natives
Plants
Roses
DELIVERY AND PAYMENT
For online payments, the shop accepts PayPal, Visa, and Mastercard. Cash is also accepted in-store.
7. FIFTH AVENUE FLORIST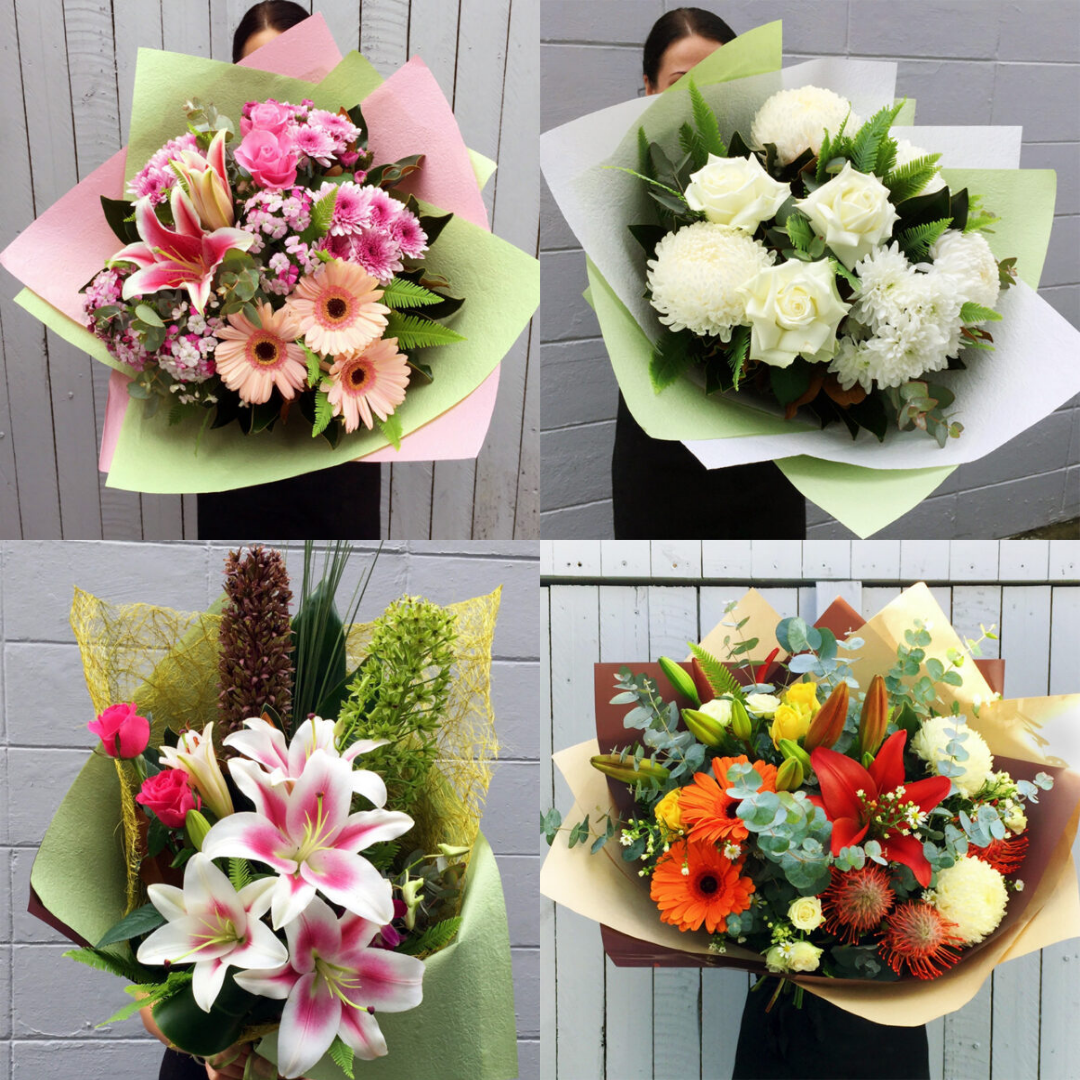 Fifth Avenue Florist is one of the best flower shops to consider if you're in need of high quality blooms and speedy delivery!
They offer a range of assortment that will surely satisfy you, and if ever you feel like you need something more, then they can arrange something from scratch, just for you!
WHAT PEOPLE LIKE
Fragrant Bouquets – Fifth Avenue Florist only wants the best for you, so they make sure to provide the freshest and most fragrant blooms in the market. Have your share of their best smelling flowers, order yours now!
Same Day Delivery – You don't have to order your floral arrangements early as Fifth Avenue Florist offers same day delivery. Save yourself from the hassles of having to pick an exact date in the future and just order it when you need it!
PRODUCTS
BOUQUETS
ARRANGEMENTS
CHRISTMAS
SYMPATHY
ROSES
NEW BABY
FLORIST CHOICE
GIFTS
DELIVERY AND PAYMENT
Accepts all major credit cards, PayPal & Afterpay.
8. WILD LOTUS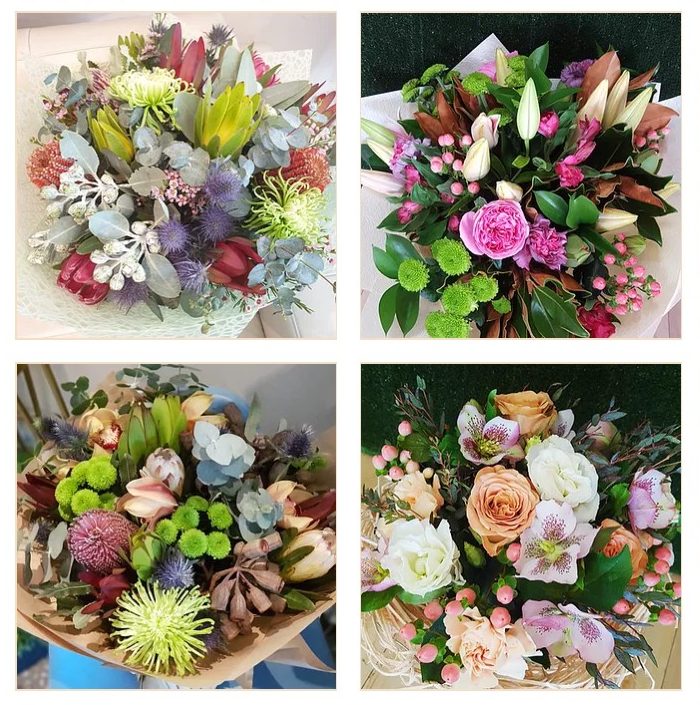 Another floral delivery service to consider is Wild Lotus. They're known for the flowers they arrange for various occasions and events. Wild Lotus also ranked in the Top 3 florists in Gold Coast, proving their skill in the field.
Aside from their already done designs, Wild Lotus is readily available to accommodate bespoke floral arrangements; you need only to get in contact with them.
For further inquiries, you can head on to their website or call them directly.
WHAT PEOPLE LIKE
WEDDING FLOWERS. Wild Lotus is one of the best shops to consider for floral arrangements for weddings and the event's overall design. From simple and elegant styles to more extravagant plans,
FLOWER OF THE WEEK. Known for their weekly arrangements, Wild Lotus always brings something new to the table for their customers. They do this to control the quality of bouquets they put out, thus only ordering a certain amount daily and weekly.
FRESH BLOOMS. Another thing to like about Wild Lotus is that their blooms are fresh and long-lasting. They're taken and styled pre-full bloom to ensure that you can enjoy it while it's at its most beautiful state.
PRODUCTS
Floral Bouquets
Corporate and Events
Wedding Arrangements
DELIVERY AND PAYMENT
Payment details are given upon ordering.