We know it's difficult for someone to loss a loved one, especially those that are very dear. You want to console them but you're probably thinking that words will never be enough to cheer them up or lighten their mood. However, you can do something and that's to give them your warmest condolence through wreaths and beautiful fresh flowers especially the ones made by these florists in Hongkong.
1. GIVE GIFT BOUTIQUE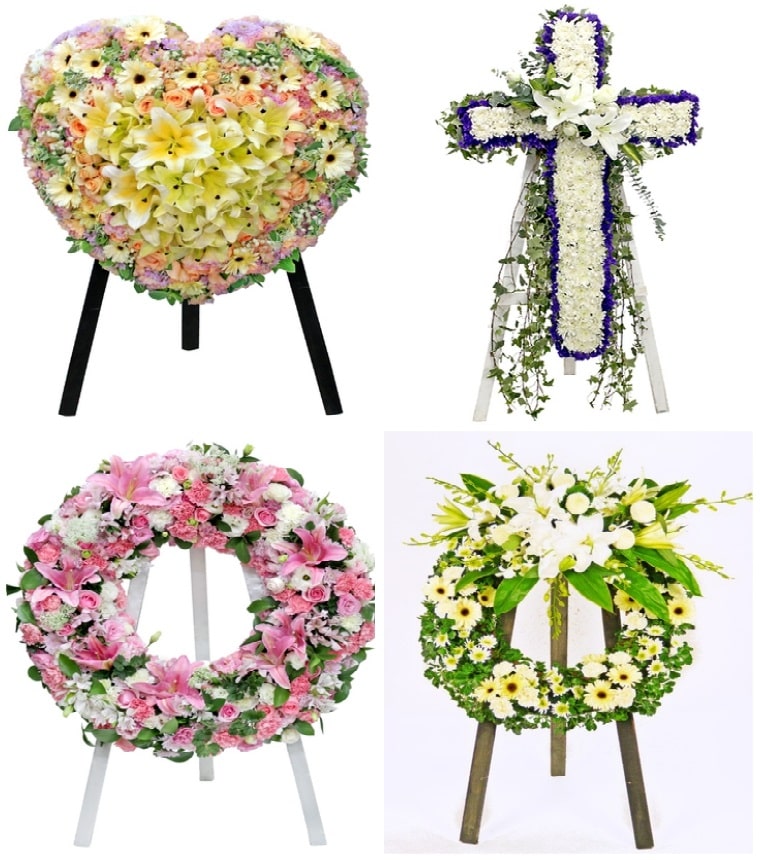 Give Gift Boutique is composed of a team of professional florists that aim to provide the highest quality of flower arrangements to the people of Honking. The shops guarantee that their flower products are always fresh because they offer made to order products. Also, their funeral flower arrangement designs are suited for both Western and local clients.
WHAT PEOPLE LIKE
LARGE INVENTORY. The shop prides itself with their quite a handful of collection that varies from the simplest to most complex designs. With this, they guarantee that they can accommodate any kind of events that may need their service.
BEST CUSTOMER SERVICE. The shop is known for serving lots of clients including large corporate offices that also mark names to their respective industries. This alone is a proof that Give Gift Boutique is one of the most trusted florists of many customers.
WONDERFUL DESIGNS. When it comes to designing sympathy flowers, the shop is quite confident that they are able to provide you with a truly amazing one. The team is very much familiar with Hongkong funeral flower traditions, thus you would be sure that all their products are stunning and event-appropriate.
PRODUCTS
Funeral Flowers – $430 to $7000
DELIVERY AND PAYMENT
The shop accepts payments through Debit and credit cards, 7-11, PayPal, Alipay, company cheque, or by cash. Meanwhile, delivery charge starts at $40.
2. LALA GIFTS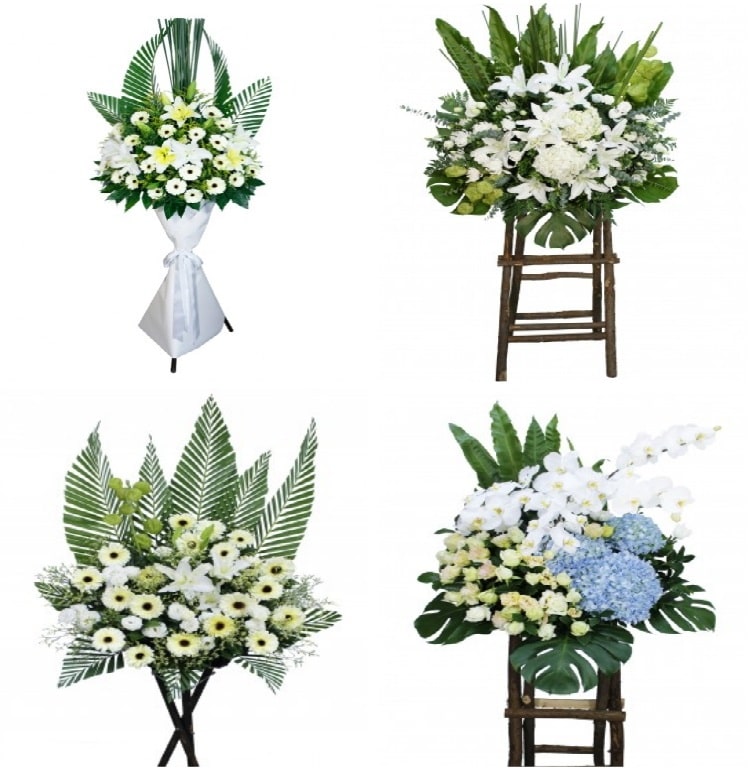 Lala Gifts is not only known for their wonderful flower arrangements, but they also sell gift items like hampers and fruit baskets. The shop is truly one of the most reliable online shop that you can find serving the area of Hongkong. Aside from varied designs, they also have items specially made for specific occasions and seasons so you will definitely not miss out any opportunity.
WHAT PEOPLE LIKE
AFFORDABLE ITEMS. Lala Gifts believes that flowers, especially those that are meant to ease the grief of the deceased's family, should not be expensive. With these, they created a collection of sympathy flowers that comes in very affordable prices while maintaining the highest quality.
VALUE FOR MONEY. The team's utmost priority is the satisfaction of their beloved customers that is why they want to make sure that they get the most out of their expenses. They guarantee that every centavo spent on their products are worth it.
PRODUCTS
Flower Bouquet – $400 to $1600
Funeral Flower – $400 to $1700
DELIVERY AND PAYMENT
Payment methods are credit card and direct bank transfers.
3. FLOWERS IN THE ATTIC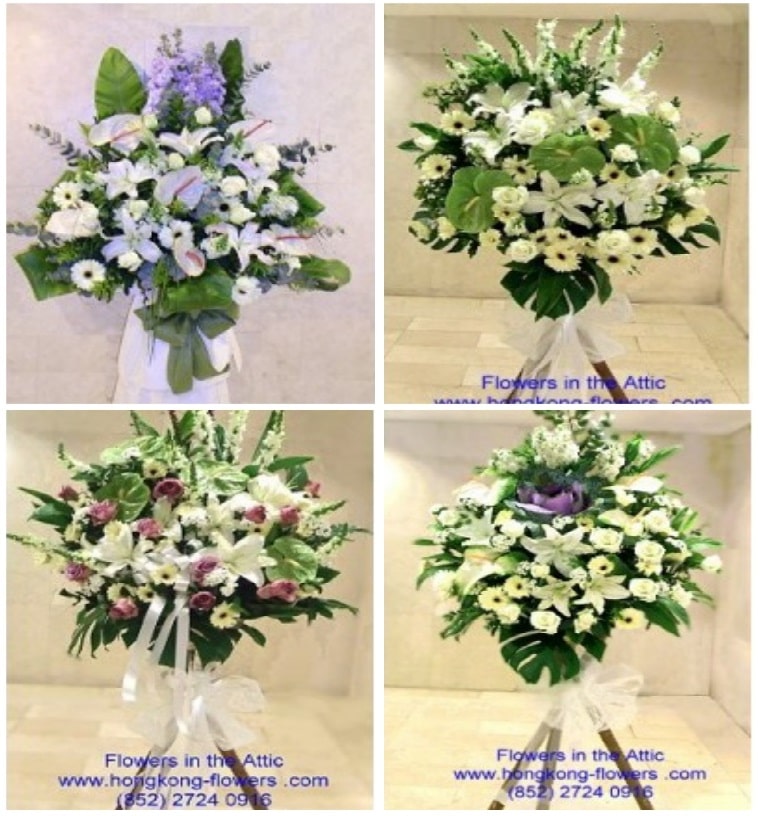 Since 1989, Flowers in the Attic has been proudly providing professional flower arrangement and delivery services all throughout the area of Hongkong. The team is committed in making the lives of their beloved customers extra special through their original and unique flower arrangement designs. They have tons of options for you to choose from, all in the highest of qualities.
WHAT PEOPLE LIKE
LARGE INVENTORY. From simple sympathy baskets to complex funeral flower stands, Flowers in the Attic got you all covered. They have a large collection of originally designed flower arrangements for all kinds of seasons and occasions.
FREE DELIVERY. One of the best things that the shop offers is their free delivery services. Aside from being confident that your orders are handled well, you would also not have to worry about paying extra charges for the delivery.
AFFORDABLE ITEMS. The shop offers the best quality of flower products that you can find in Hongkong at very affordable prices. The team understands that sending flowers should not be limited by your budget so they make sure to offer them at reasonable rates.
PRODUCTS
Sympathy Flower – $700 to $2500
Artificial Flower – $250 to $900
Hand Tied Flowers – $800 to $4000
DELIVERY AND PAYMENT
Delivery services runs from 9AM to 6PM with free charges in selected areas.
4. MAYS FLOWER SHOP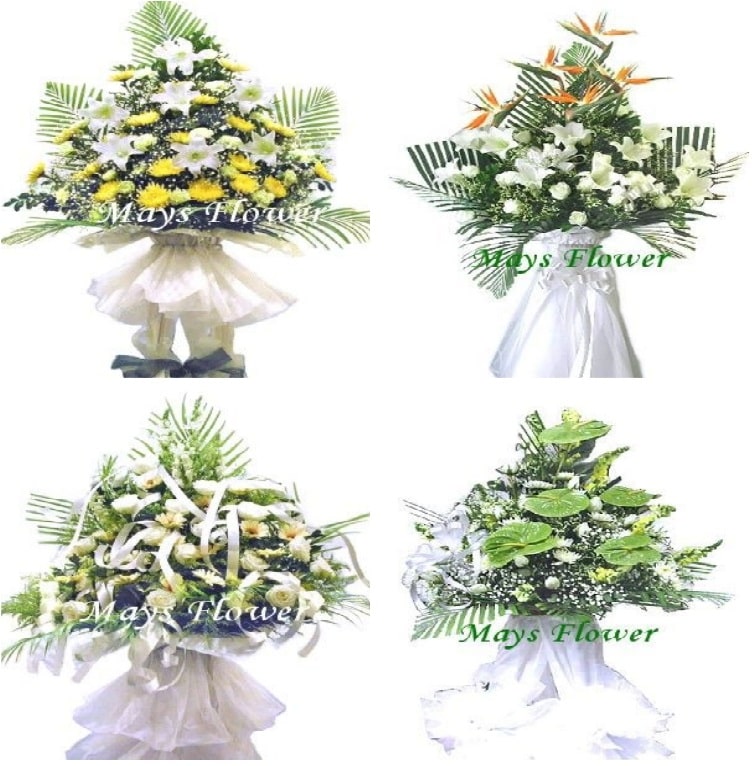 Mays Flower Shop was opened in 2002, and over the years the shop has established itself as one of the best flower shops in Hongkong. The team is fully committed in creating a healthy, long-term relationship with their clients by creating stunning flower arrangements that will satisfy their flower needs. The shop is also guaranteed to be always available to cater all kinds of events and occasions such as birthday, anniversaries, funerals, and weddings.
WHAT PEOPLE LIKE
GREAT CLIENTS PERKS. The shop wants their customers to have full and amazing experience with them so they created a members' benefits program where one could earn points by purchasing their products and can eventually use them for future purchases.
FREE DELIVERY. The shop offers delivery services that are free of charge in the mainland of Hongkong, as well as in Kowloon and other nearby cities.
PRODUCTS
Funeral Flower Basket – $790 to $1700
Flower Bouquet – $500 to $2300
DELIVERY AND PAYMENT
Accepted mode of payments are PayPal, Discover, American Express, echeck, and pay dollar.
5. FLOWER DELIVERY HONGKONG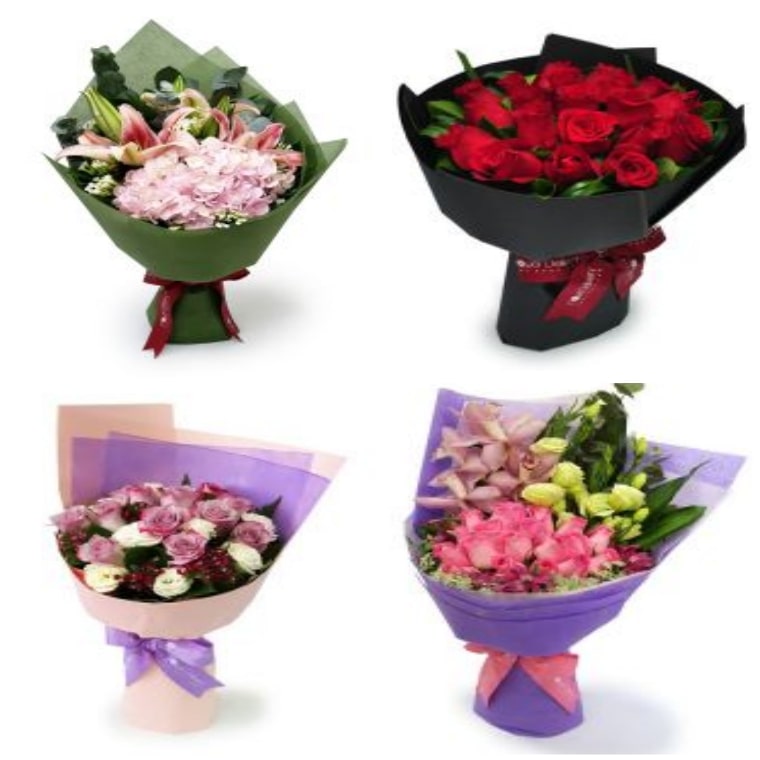 Flower Delivery Hongkong is best known for the excellent quality of products and services. They do not see flower selling as a mere business but a passion that they put their hearts into to help bring smiles and warmth to their beloved clients. If you want to make sure that the flowers you order are always fresh and in best quality, have them arranged and delivered by Flower Delivery Hongkong.
WHAT PEOPLE LIKE
LARGE SELECTION. The shop prides itself with their wide variety of flowers that they transform into beautiful flower arrangements which perfectly suit all kinds of events and occasions. Whether you need flowers for your anniversary dinner or unfortunate events like funerals, Flower Delivery Hongkong always got your back.
GREAT SERVICE. As proven in the store reviews given by their trusted clients, the shop has a good track of record when it comes to providing excellent quality of service. They never fail to match or even exceed the expectations of their clients that is why they keep coming back to avail their topnotch services.
PRODUCTS
DELIVERY AND PAYMENT
For delivery schedule and payments, you may directly coordinate to the shop management.