Death and funeral has certain kind of beliefs and ritual for the people in the Philippines. Normally, funerals last for a week or even more, thus the need to change the flowers every now and then to avoid it from withering. To pay respect to the dead, the friends and neighbors of the dead typically bring flowers too as they visit the in the wake. With this, funeral flowers really is a big deal in the Philippines as they have to be as beautiful as the passed. If you need some references to where you can get the best ones, here are five of your best options.
1. FlowerDeliveryPhilippines.Net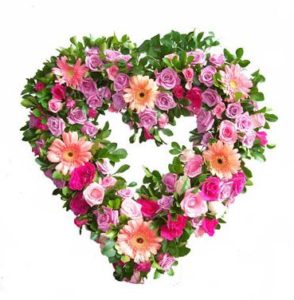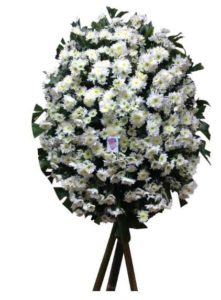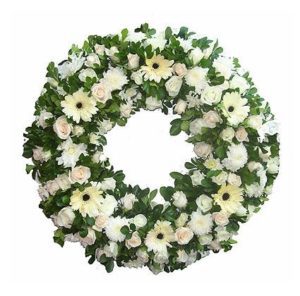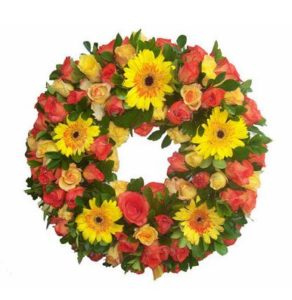 FlowerDeliveryPhilippines.Net is the only flower shop in the Philippines that offers free same day delivery in the whole Metro Manila. You can even place your order until 4 in the afternoon and they can still deliver your order on the same day with no delay. Plus, they make sure that their flower products are always fresh and handled with care.
While the shop has a huge selection of fresh flowers, they also specialize in sympathy and funeral flowers that vary in flower type, arrangement size, and designs. They, however, guarantee that all of their products are equally in the finest qualities.
| | |
| --- | --- |
| SPECIALTY | Premium funeral flowers |
| SELECTION SIZE | Large |
| STARTING PRICE | Sympathy flowers from P1,595 |
| DELIVERY FEE |  Free Same Day Delivery |
| WEBSITE | |
| SOCIAL MEDIA | |
| CONTACT DETAILS | (+63) 977 329 5031/(+632) 7944 7241 | [email protected] |
WHAT PEOPLE LIKE
LARGE SCALE OF SYMPATHY FLOWERS. FlowerDeliveryPhilippines.Net offers a vast range of sympathy flowers in a form of wreaths, flower stands, vase arrangements, and flower baskets. These arrangements may be included in funeral services or can be sent as sympathy gifts.
FREE SAME DAY DELIVERY.

The shop prides itself with their truly reliable delivery services, and more importantly they offer it for free with a guarantee of sending your orders on the same day. As a matter of fact, it is the only shop in Metro Manila that offers such.
PRODUCTS
DELIVERY AND PAYMENT
Free delivery applies to the entire Metro Manila.
Payment methods accepted are:
1. Major Credit / Debit Cards:
Visa, Mastercard, Maestro, PayPal, AMEX.
2. Bank Deposit:
– Banco de Oro (BDO)
3. Money Transfers:
– LBC Remittance
– MLhuillier
– Palawan Express
– Xoom
– Transferwise
– MoneyGram
– Western Union
2. LA ROSA FLOWER SHOP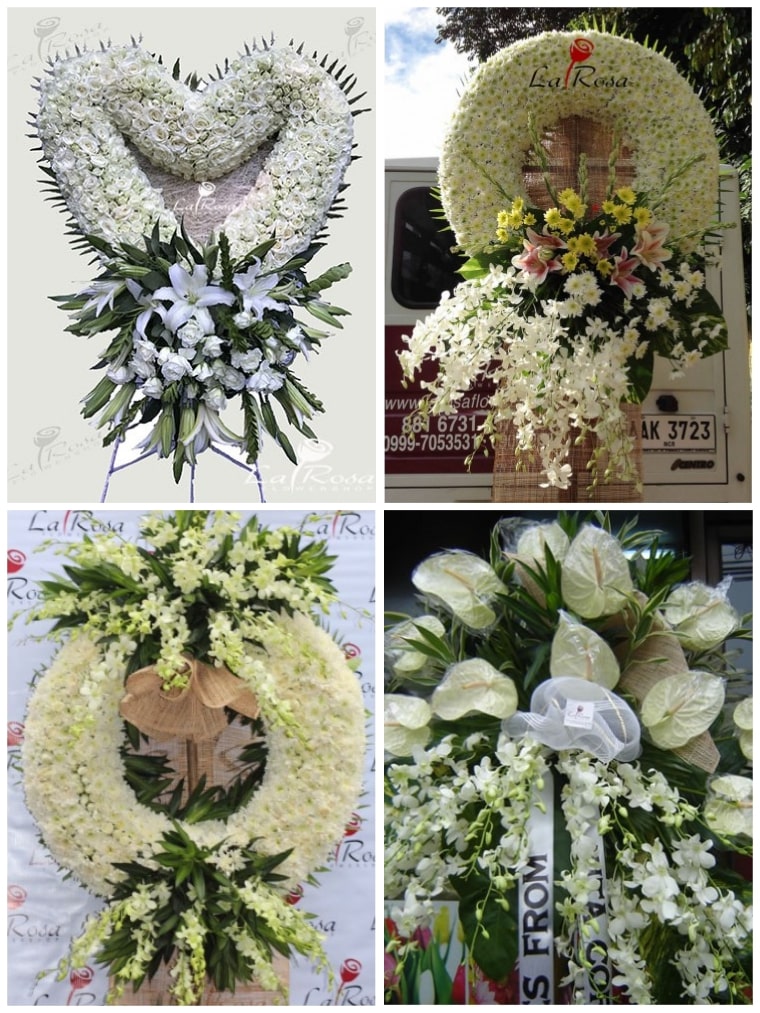 La Rosa sprung in 2000 with two stores in Quezon City, and with the goal of providing high quality of flowers to the residents of the Philippines, the owners strived to expand their business and eventually able to reach the entire country. With their years of expertise, the team is confident that they can delivery excellent quality of flower arrangement and delivery.
intro.
| | |
| --- | --- |
| SPECIALTY | Layered funeral flowers |
| SELECTION SIZE | Large |
| STARTING PRICE | Contact the shop for the price list |
| DELIVERY FEE | Starts at P300 |
| WEBSITE | http://funeralflowersph.com/ |
| SOCIAL MEDIA |   |
| CONTACT DETAILS | 0999-7053531 |
WHAT PEOPLE LIKE
FREE DELIVERY. The shop generously offers free delivery services in selected places in Metro Manila. If you want to avail one, make sure to keep in touch with the team to know if your area of delivery is covered of the benefit.
FRESH FLOWERS. The shop makes sure that every flower that come from their shop is fresh and of high quality. They also give tips to their beloved customers on how to maintain the freshness and beauty of their flowers even without the presence of a professional florist.
EASY TO COMMUNICATE WITH. The team wants their clients to know that they are always available whenever they have concerns about their orders and so they make sure that their lines and always open to accommodate any request, anytime, anywhere.
PRODUCTS
DELIVERY AND PAYMENT
Regular home delivery schedule runs from 8AM-7PM everyday, while office deliveries are scheduled every 9AM-5PM from mondays to saturdays. The shop accepts payments made through credit cards, bank transfers, and PayPal.
3. DANGWA FLORIST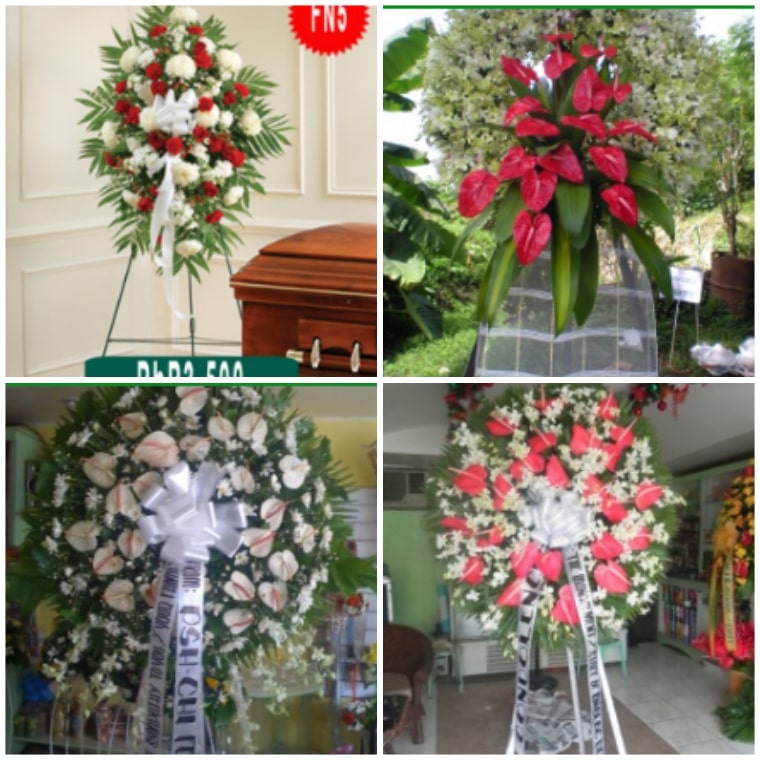 Dangwa Florist has over 25 years of experience in the flower industry and best believe that they are one of the most reliable flower shops to go to for your funeral flower needs. They have all kinds of products and services that will help you ease the whole funeral processing. Plus, they have very affordable prices to offer.
WHAT PEOPLE LIKE
AFFORDABLE PRICES. Losing someone sure is a dreadful experience, plus you have to deal with lots of bills in the hospital and the funeral parlor. Dangwa Florists helps by offering their products and services in prices that will not be an additional burden to your family.
FREE DELIVERY. The shop has a wide reach when it comes to their delivery services but if you specifically have these places as your delivery address, you would definitely have free delivery. Caloocan,Makati,Sampaloc,Taguig,Quezon City  & Navotas
Original Designs. Dangwa Florist does not only want to maintain the freshness and beauty of their products but also its authenticity, so they make sure to use their own original designs in creating one.
PRODUCTS
Funeral FLowers – P1,500 to P7,000
DELIVERY AND PAYMENT
Payments may be done through Major Credit / Debit Card, Bank Deposit: Banco de Oro (BDO), LBC Remittance, MLhuillier, Palawan Express, Xoom, MoneyGram, Western Union, Transferwise.
4. RAPHAEL'S GIFTS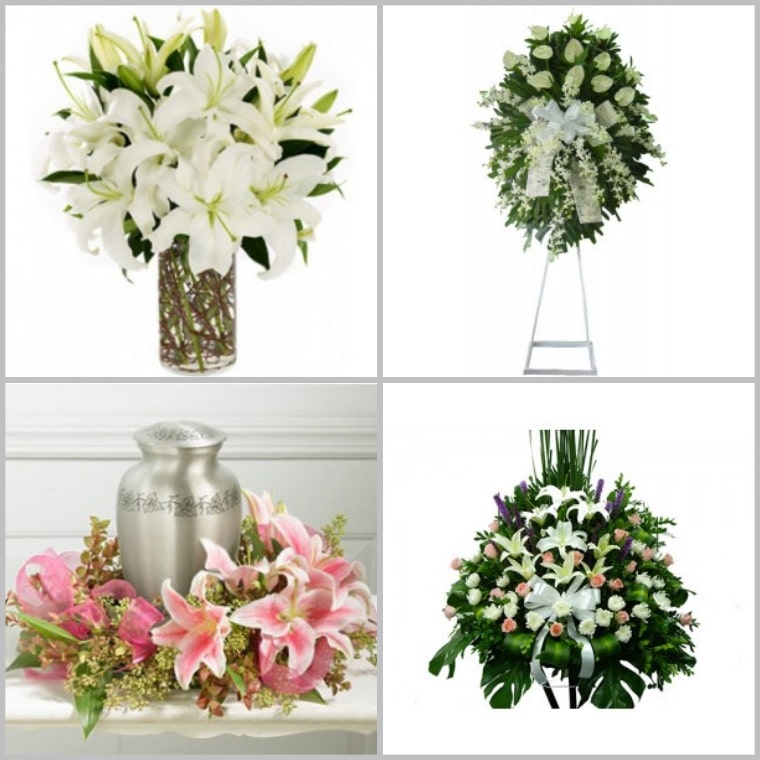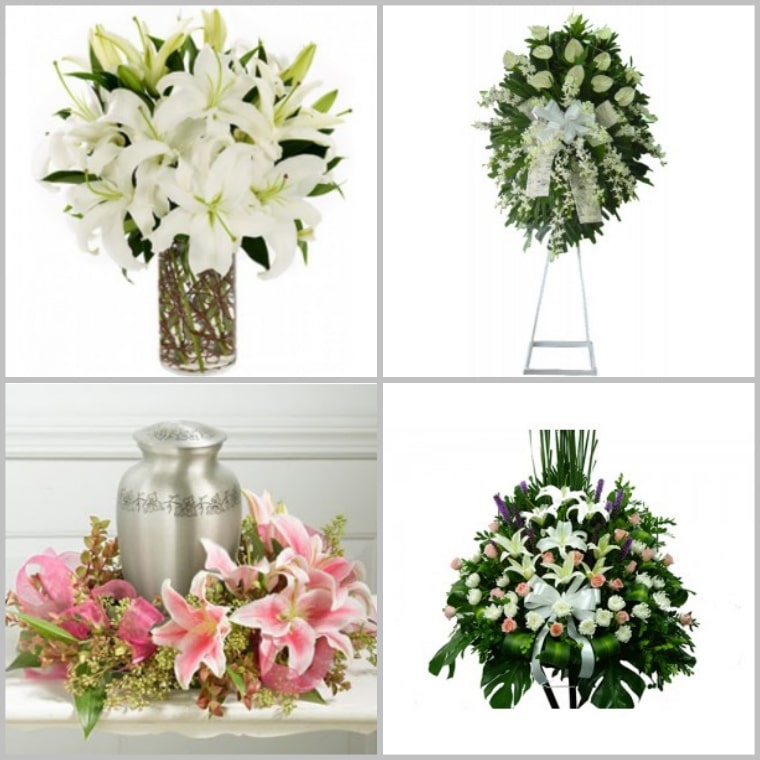 Raphael's Gifts was established in 2006 after having 20 years of experience as an off-shoot of a big flower shop in the Philippines. Since then, the shop has been committed in creating best quality of flower arrangements particularly funeral and sympathy flowers. They want their grieving clients to know that their thoughts are with them by making wonderful flower arrangements.
WHAT PEOPLE LIKE
RELIABLE. Funeral is the most unfortunate event that a person could attend to that is why the shop promises to be always present and available in times of need. They have enough facilities to deliver their flowers in most parts of the country.
OFFERS SAME DAY DELIVERY. The shop does not want their clients to waste their precious time by waiting for their orders to arrive so they offer same day delivery services and they guarantee that the products will arrive on the agreed time and in best condition.
PRODUCTS
Sympathy Flowers – P1000 to P7000
DELIVERY AND PAYMENT
Payment methods are Mastercard, Visa, PayPal, American Express, Discover, and remittance centers.
5. GERTRUDES FLOWER SHOP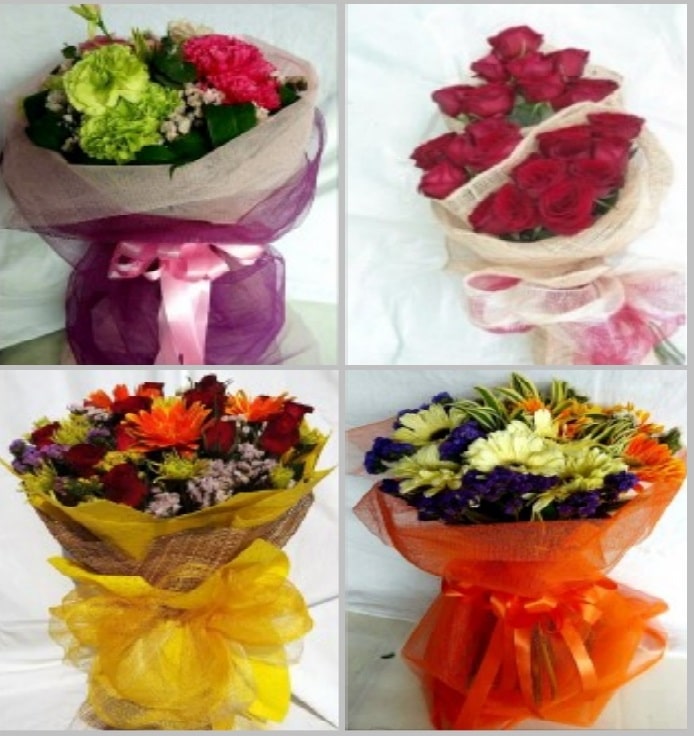 Gertrudes Flower Shop is owned by Ms. Jenyvi Morante and Mr. Gerhardus Aduana which was opened in 2013. Jenyvi started her career as a supplier of ribbons, wrappers, and other flower accessories, and she also had her fair share of design ideas for for flower arrangements. This partnership apparently bloomed into an undeniably fascinating business and now they are one of the best flower shops in the Philippines.
WHAT PEOPLE LIKE
LARGE SELECTION. Aside from sympathy flowers, the shop also caters to other events such as birthdays, weddings, anniversaries, etc. and they own quite a wide inventory of flower kinds that they turn into wonderful and unique arrangements.
EXTENSIVE COLLECTION OF OTHER ITEMS. Not only the shop offers stunning flower arrangements, they also sell items such as cakes and fruit baskets that will totally complement with your choice of flowers.
VALUE FOR MONEY. The team's utmost priority is the satisfaction of their customers that is why they make sure that they truly get what they paid for. With this, they ensure that the quality of their products and services are constantly excellent and promising.
PRODUCTS
Bouquet Arrangement – P1800 to P7000
Funeral Flowers – P1200 to P8000
DELIVERY AND PAYMENT
Delivery is available nationwide and payments can be settled through remittance centers and bank transfers.
6. CITIFLORA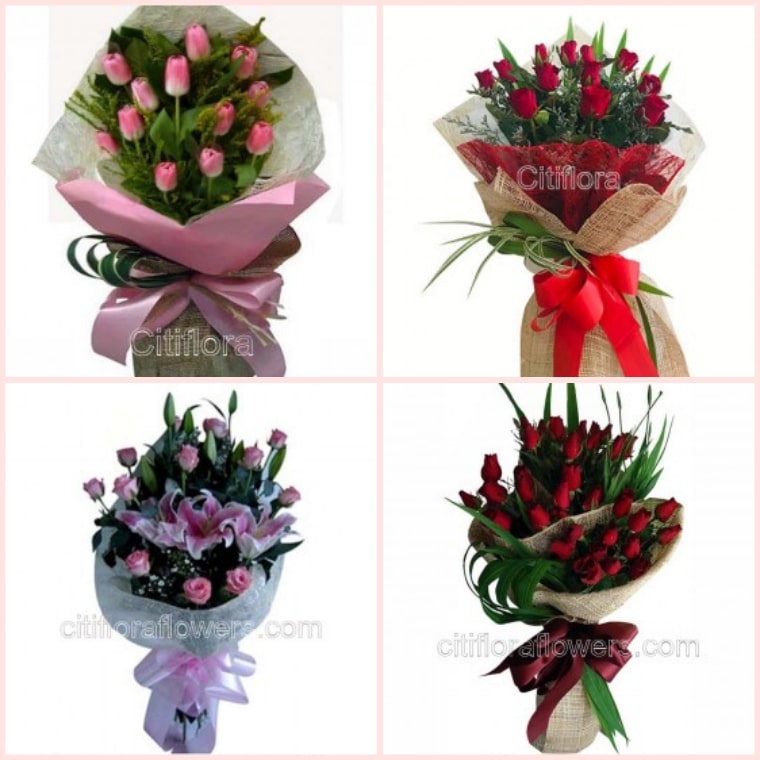 Citiflora, formerly named as Flowers & Vines was established way back in 1996 in Quezon City. It's founder, Larry Darroca made an effort to widen the reach of the shop and with his full effort, he was able to expand his business and at present manages several branches all over the country. Truly enough, Citiflora is one of your best choice when looking for genuinely best flowers in the country.
WHAT PEOPLE LIKE
STUNNING DESIGNS. With their over 20 years of professional experience in handling flower arrangements and creating their own designs, it is undoubtedly true that the shop offers magnificent designs that are suited for all kinds of occasions and events.
CUSTOMER-FRIENDLY. Their clients is the number one priority of Citiflora. They want to make sure that they accurately get what their customers have requested for their orders and they certainly give their full attention to them especially when accommodating their concerns.
PRODUCTS
Sympathy – P1,190 to P8000
Flower Arrangement – P1000 TO P15000
DELIVERY AND PAYMENT
Delivery fee starts at PHP 190 and mode of payments are Visa, Mastercard, Bank Transfers, or through remittance centers.
7. PANGASINAN FLOWER SHOP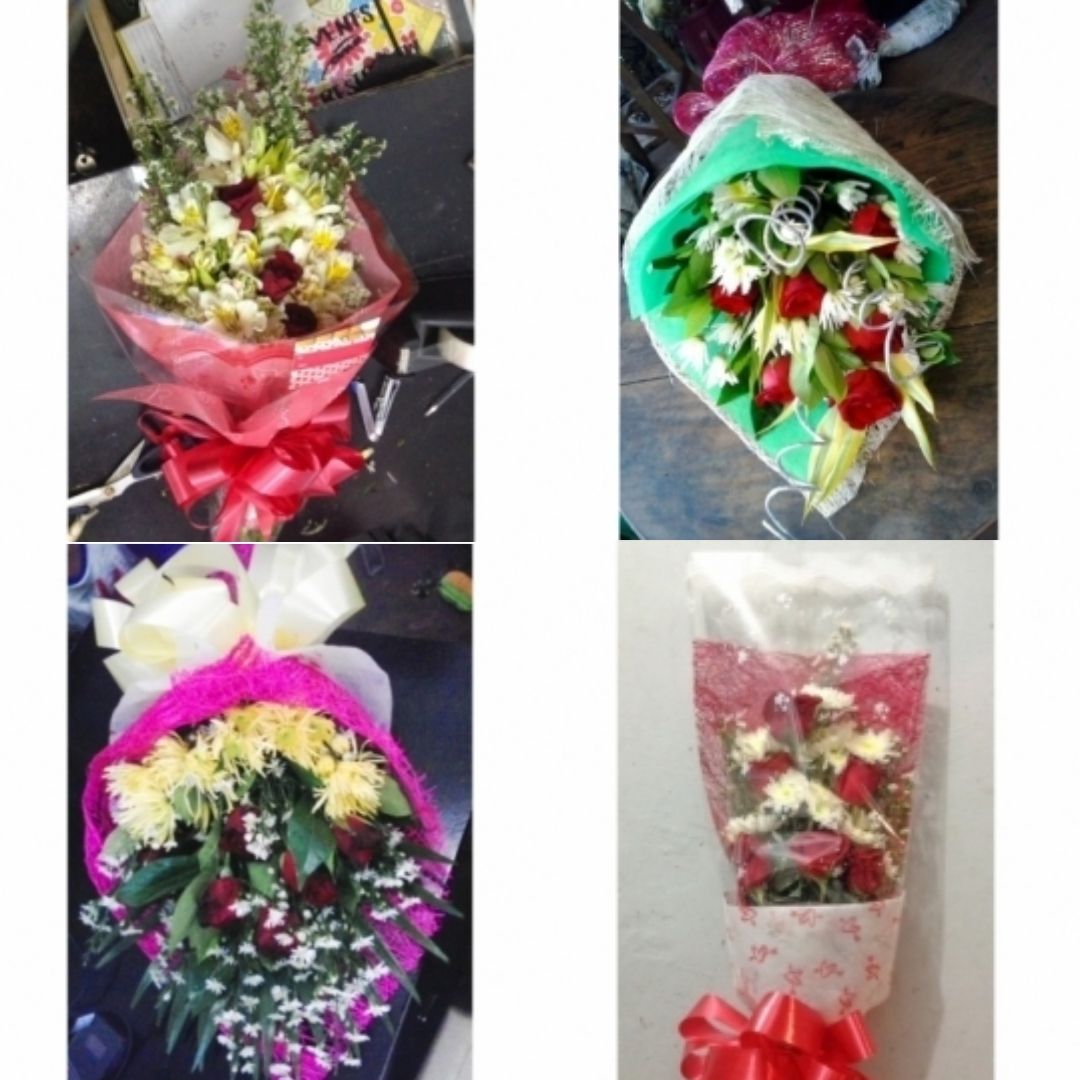 Pangasinan Flower Shop is one to consider if you're looking for florists that can help you with flower arrangements. They have almost everything you might need, which includes Christmas, wedding, and even funeral flowers.
Check out more of the details and listings on their website or contact the shop directly for inquiries or specific orders.
WHAT PEOPLE LIKE
FRESH BLOOMS. Pangasinan Flower Shop ensures that each of their floral arrangements are made only with the highest quality and the freshest blooms, sourced directly from farms. The bouquets you purchase from them are assured to be long-lasting and beautiful.
SYMPATHY FLOWERS. If you're looking for sympathy flowers that will serve as commemoration for your loved ones, then consider Pangasinan Flower Shop as they offer packages for it. They have funeral stands, casket sprays, baskets, bouquets, and even mass cards. Coordinate with the florists and have them fix you an arrangement for the solemn affair.
PRODUCTS
Flower Bouquets
Flower Arrangements
Cake
Chocolate
Cards
Sympathy Flowers
DELIVERY AND PAYMENT
PayPal, Credit Card, Remittance
8. FLOWER CHIMP
Flower Chimp is one of the shops to consider if you're looking for floral arrangements fit for different occasions. They have some for birthdays, anniversaries, and even for solemn events like asking for apologies and even a funeral.
What's more, they make sure to have designs fit for specific budgets, so you won't have to worry about having to spend over the budget for great quality of blooms.
What People Like
INTERNATIONAL SHIPPING. What makes Flower Chimp a great choice to buy flowers and gifts is that they have satellites in different countries, which allows you to send your gifts to most parts of Asia. They have a lot of sources and partnerships for different places, so they can have it shipped to your recipients in no time.
ONE-STOP FLOWER SHOP. Flower Chimp is a one-stop solution for anything and everything you might need as gifts. They have cakes and gift baskets to accompany flowers you buy. They also have snack boxes and other products to buy alone.
SAME DAY DELIVERY. Last minute orders are welcomed at Flower Chimp. Check out the items you want before 5pm and they will be able to deliver it the very same day.
Products
Bouquets
Flowers In A Vase
Opening Flower Stands
Funeral & Condolence Flower Stands
Chocolate Bouquets
Flower Boxes
Flower Baskets
Gifts For Men
Fruit Baskets
Newborn Gift Boxes
Snack Box
Christmas Hampers
Cakes & Flowers
Delivery and Payment
Accepts MasterCard, as well as other major credit cards and online payments.