Philippines is a tropical country that is home to different kinds of plants, not only the blooming ones but also native green plants. With its perfect humidity and amount of rainfall, the country has become a rich place for wonderful flowers and plants that are normally endemic or only seen in the country which makes these flower products so special. If you want to experience more of the flowers that are proudly produced by the Philippines, take a look at the best flower delivery services that you can avail.
1. FlowerDeliveryPhilippines.Net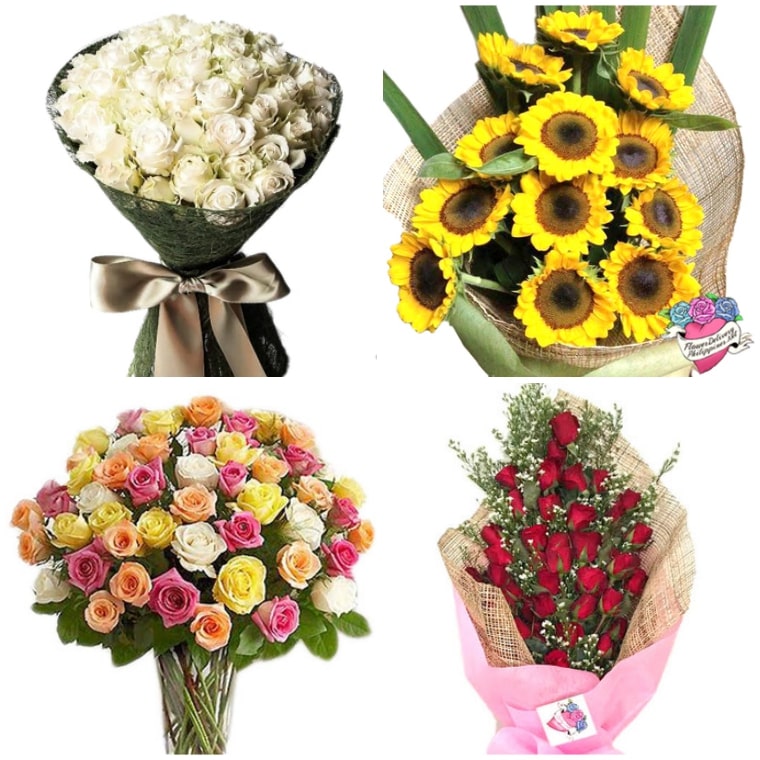 FlowerDeliveryPhilippines.Net is the only flower shop in the Philippines that offer free same day delivery in the whole Metro Manila. You can even place your order until 4 in the afternoon and they can still deliver your order on the same day with no delay. Plus, they make sure that their flower products are always fresh and handled with care.
WHAT PEOPLE LIKE
EXTENSIVE COLLECTION. The shop does not only offer premium flowers but they also offer other gift items that will truly complement with your choice of fresh plants. Say you are sending a special someone a gift for your anniversary, you may opt to add another bouquet but this time of sweet, imported, chocolates.
FREE SAME DAY DELIVERY. The shop prides itself with their truly reliable delivery services, and more importantly they offer it for free with a guarantee of sending your orders on the same day. As a matter of fact, it is the only shop in Metro Manila that offers such.
GIANT BOUQUETS. For those who want to be extra, the shop's extra giant bouquets is perfect for you. These gigantic flower arrangements will definitely reflect the big heart that you have.
PRODUCTS
Giant Bouquet – P2995 to P25000
FLower Subscription – P3600 to P14900
DELIVERY AND PAYMENT
Delivery service starts at 10AM to 9PM everyday while the mode of payments can be through credit and debit cards, bank transfer, and remittance centers.
2. RAPHAEL'S GIFTS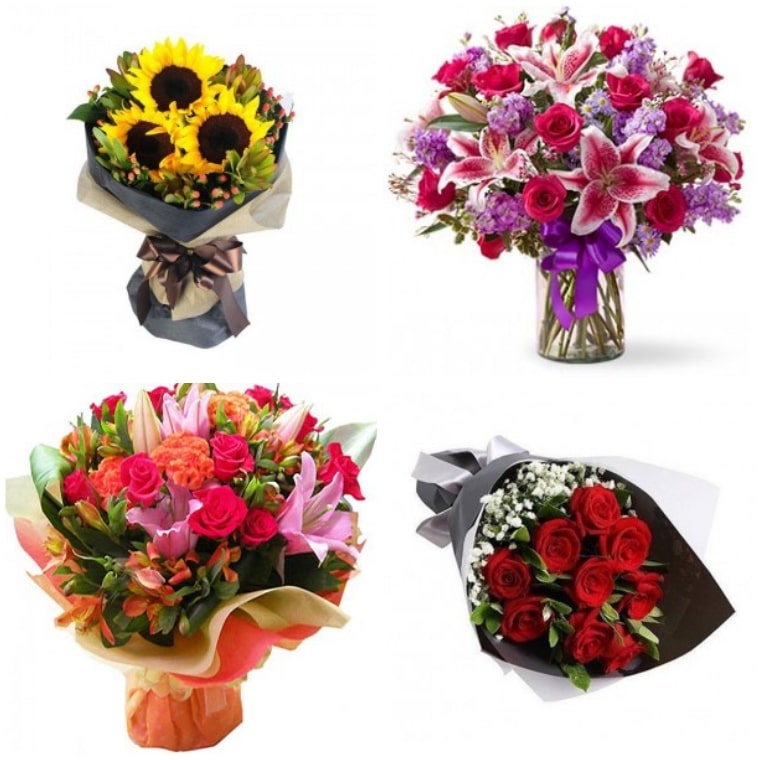 Raphael's Gifts is a local flower shop in the Philippines that has been established in 2006. But, even before the success of the shop, the teams has already gained several experiences in the industry in collaboration with other flower arrangement businesses. Currently, the shop is strategically located in Makati which is considerably the heart of the city.
WHAT PEOPLE LIKE
EXTENSIVE SPECIALIZATION. The team of Raphael's Gifts is composed of professional, highly skilled, and truly creative florists that have diverse talents and specializations when it comes to designing flower arrangements, thus the shop houses hundred of different floral designs that are all truly stunning.
SEAMLESS ORDERING METHOD. Placing order at the shop is absolutely easy and fast. You may either give them a call or send them an email containing the details of your orders and they guarantee that you will be accommodated instantly.
SPECIAL ADD ONS. The team only wants what is best for their clients that is why they make sure to offer you endless options when it comes to gift-giving. Aside from their wonderful set of flower arrangements, they also offer gift baskets to complete the package.
PRODUCTS
Funeral Flowers -P3000 to P8000
Bouquet -P2000 to P7000
DELIVERY AND PAYMENT
Visa, Mastercard, BPI, BDO, PayPal, MoneyGram, American Express, Remittance Centers
3. FLOWER CHIMP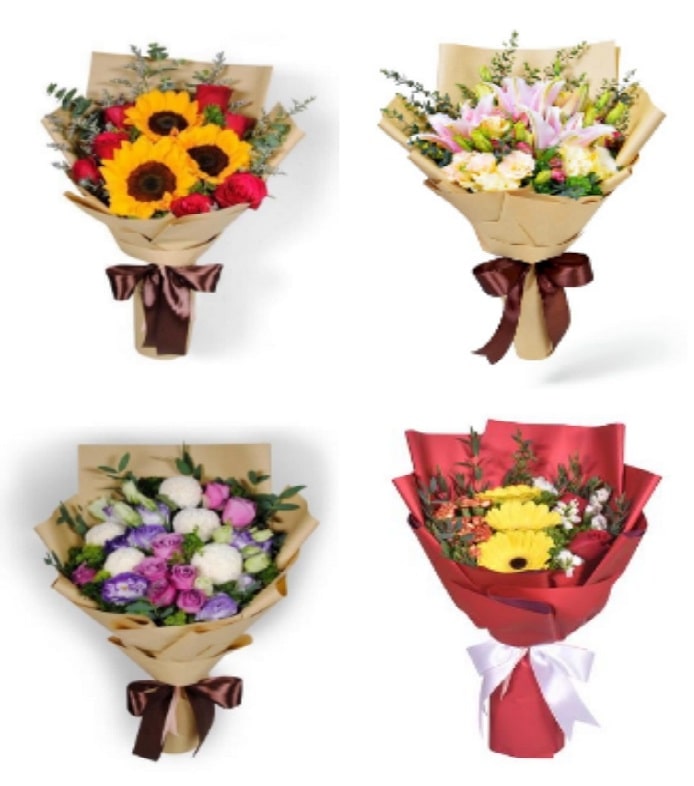 Flower Chimp is notably known for its superior quality of flower products and the team's highly creative floral designs. In fact, the shop is not only known to be one of the best in the Philippines, but also in its nearby countries. The shop is located in Metro Manila where a large group of Filipinos reside which makes them more accessible to whoever may want a premium class of flowers.
WHAT PEOPLE LIKE
SAME DAY DELIVERY. Manila is one of the busiest cities in the Philippines so having a same day delivery is really a helpful thing for their clients who had no time to place their orders earlier. For as long as you send them your orders not later than 4PM, you will still be able to avail such.
CHOOSE YOUR DELIVERY SLOT. Do you want your flowers to arrive very early in the morning? Or maybe exactly at dinner for added romance? With Flower Chimp, you will be able to choose your own schedule of delivery and they guarantee that your orders will arrive on time and in best condition.
FRESH FLOWERS. One of the promises of Flower Chimp is that they wil always deliver only the finest and freshest flowers in the country and until now they stayed true to that promise. The flowers that they sell even stays fresh even after a week of purchase!
PRODUCTS
Hand Bouquets – P1490 to P6000
Boxed Blooms – P1490 to P6000
Flower Baskets – P1490 to P7000
Flower Arrangements – P1390 to P6000


DELIVERY AND PAYMENT
American Express, Alipay, Apple Pay, Visa, Mastercard, 7Eleven, BancNet
4. FLORISTA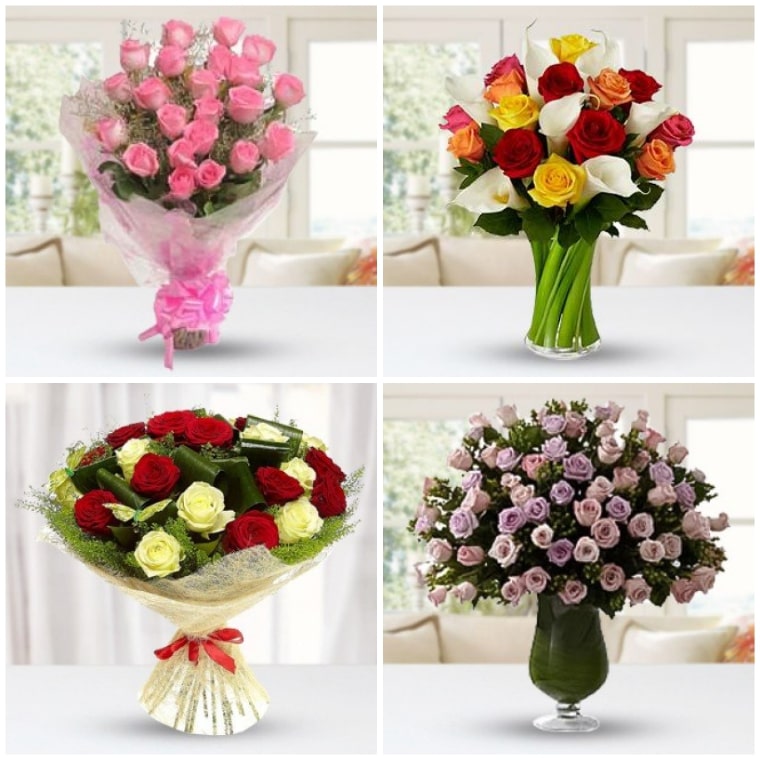 Florista is one of the best gift shops in the Philippines. Just like the country that it is situated in, it also offers varieties of products that anyone would really love to have. The shop wants to be part of all your journey so they make sure to have items that will be perfect no matter what the occasion or whoever the recipient may be.
| | |
| --- | --- |
| SPECIALTY | Mixed gift items |
| SELECTION SIZE | Large |
| STARTING PRICE | Starts at P1674 |
| DELIVERY FEE | Calculated at checkout |
| WEBSITE | https://www.florista.ph/ |
| SOCIAL MEDIA | |
| CONTACT DETAILS | |
WHAT PEOPLE LIKE
OFFERS COMBOS. Florista truly go beyond extra miles in providing excellent services to their beloved customers. Not only they offer wonderful flower arrangements, they also create combo packages that will level up your game in terms of gift-giving.
VALUE FOR MONEY. The shop believes that their customers must get what they pay for so they create flower products and gift items that will give worth to every money that you spend. They always make sure to secure the quality of their work and that you will truly feel the worth of your money.
PRODUCTS
Hand Bouquets – P1600 to P6500
Luxury Flowers – P1600 to P9000


DELIVERY AND PAYMENT
Text
5. MANILAGIFT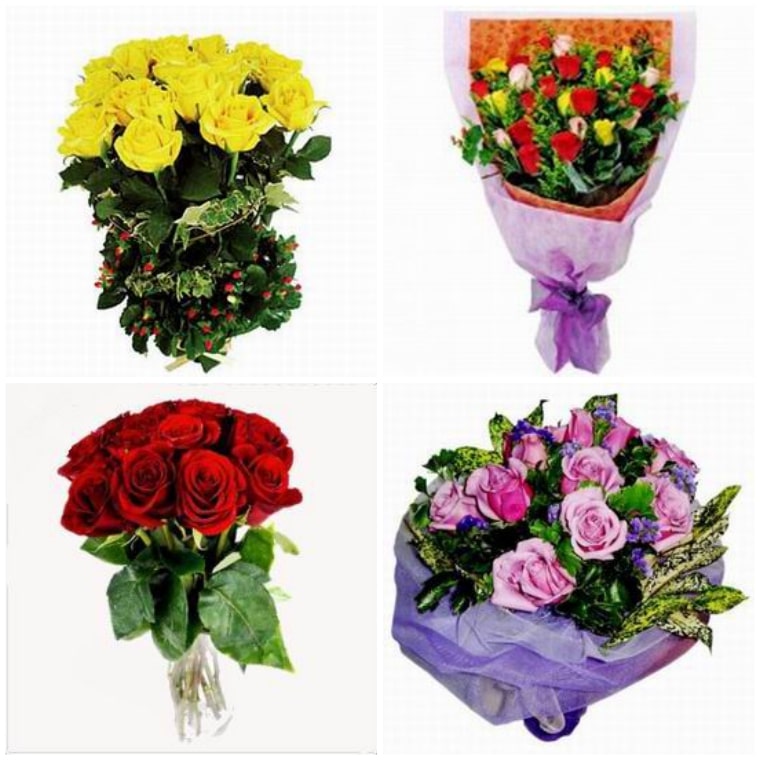 Manila Gift is one of the most visited and preferred online gift shop in the Philippines. Aside from having almost everything that you might need, the shop also offers reliable delivery service, even same day and next day deliveries. You may even avail their free shipping offer for as long as you comply to their requirement.
WHAT PEOPLE LIKE
LARGE SELECTION. One of the best things about ManilaGift is that they seem to have endless shelves full of products. From the simplest to the grandest flowers and other gift items, they just sure to have a lot to offer.
GOOD CUSTOMER SERVICE. ManilaGift prioritizes the satisfaction of their customers that is why they make an effort to provide them with everything that they need starting from a seamless way to place orders, to numerous payment options, until the fast and reliable delivery services.
AFFORDABLE PRICES. The shop wants to reach all the residents of the Philippines that is why they try to sell their products at very reasonable prices because they believe that sending someone flowers or gifts should not be expensive.
PRODUCTS
Mixed FLowers – P2125.10 to P3163.00
Flower Bouquet – P2280.79 to P3578.16
DELIVERY AND PAYMENT
Text
6. THE FLOWER FARM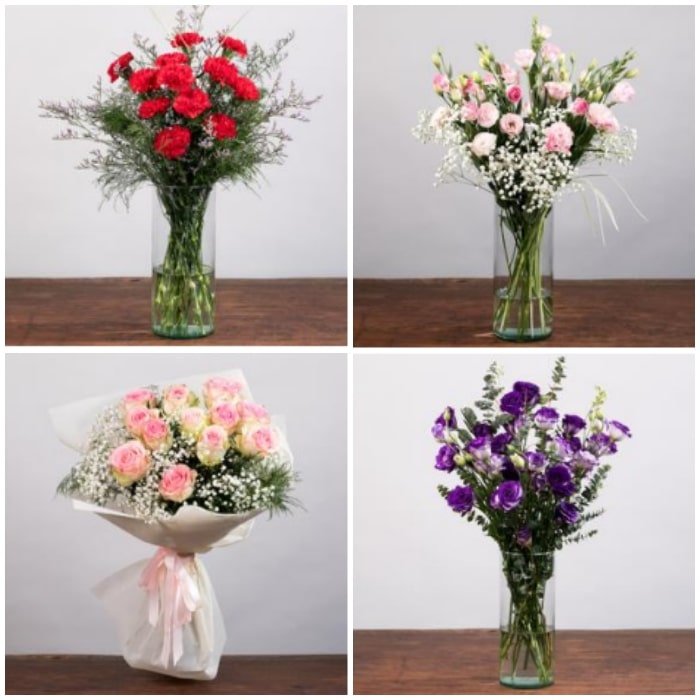 The Flower Farm has been in the business for almost 40 years making them a premium flower shop in the Philippines. Over the years, they have experienced different kinds of professional milestones, managed thousands of orders, and dealt with tons of clients from different parts of the country. Up until today, they never fail to wow us with their excellent service.
WHAT PEOPLE LIKE
GROWS THEIR OWN FLOWERS. With so much dedication and love for the industry, the owner of the shop always makes sure that they handle their business from start to finish that is why they grow their own plants to ensure its quality and secure its freshness and beauty.
TONS OF OPTIONS. Since the shop is the one who plants and take care of their flowers, they also have the option to expand their collection thus their large selection of chrysanthemums and gerberas.
GOOD CUSTOMER SERVICE. Over the course of 40 years, the shop has already established themselves in the market and made good relationship with their beloved customers. Aside from making sure that their flower products are always in high quality, they also see to it that their customers are always satisfied with their purchases.
PRODUCTS
Bouquet – P1700 to P7600
Baskets – P2000 to P2700
Standees – P6000 to P8600
DELIVERY AND PAYMENT
Text
7. BLOOMIERE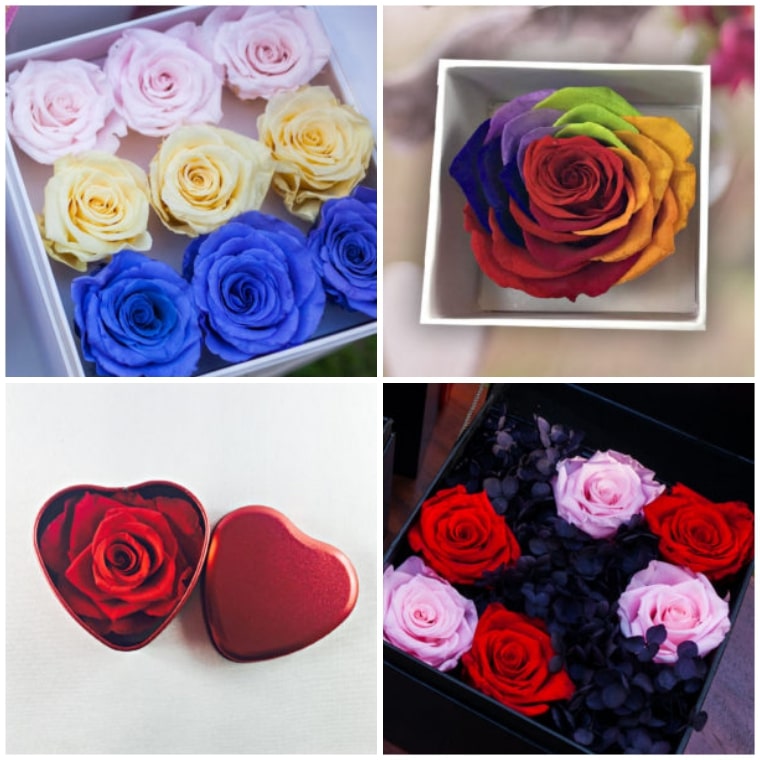 Bloomiere is known for their wonderfully preserved flower arrangements which are carefully processed and designed by their creative, professional florists. Elegance and beauty is their top priority when it comes to design and they promise to always bring spark through their flower products.
| | |
| --- | --- |
| SPECIALTY | Preserved flower arrangements |
| SELECTION SIZE | Large |
| STARTING PRICE | Starts at P2000 |
| DELIVERY FEE | Calculated at checkout |
| WEBSITE | http://www.bloomiere.com/ |
| SOCIAL MEDIA | |
| CONTACT DETAILS | +63 0926 686 6465 |
WHAT PEOPLE LIKE
ELEGANT COLLECTION. Luxury arrangement is the most requested and purchased products in the shop and you cannot blame these customers as these products are truly fascinating and whoever sees them will definitely be falling in love.
PERSONALIZED ITEMS. While the shop is truly proud of their collection, they would also love to hear suggestions and request from their customers. So if you ever have a specific design in mind, make sure to communicate it with them to have it made immediately.
ENVIRONMENTALLY-FRIENDLY PRODUCTS. Despite undergoing some processes to be able to preserve the beauty of a flower, the shop guarantees that it is entirely safe for the environment as it is all-natural, non-toxic, and non-flammable.
PRODUCTS
Boxed Bloom – P2000 to P6000
Sympathy
DELIVERY AND PAYMENT
Standard shipping ranges from 3 to 5 days, but they also offer rush shipping which will take 1-2 days.
8. FLOWERSTORE.PH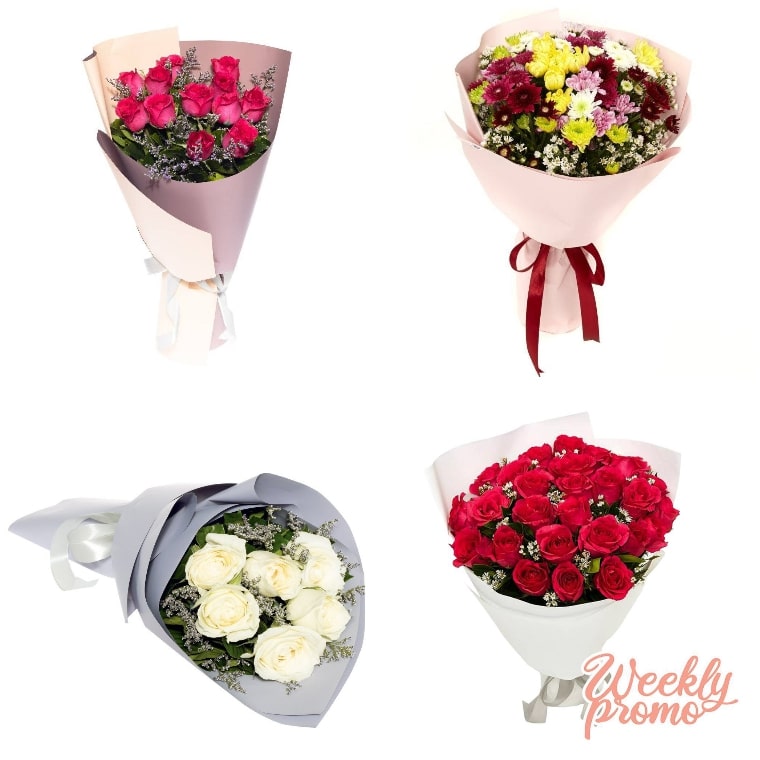 Flowerstore.ph offers the most affordable to free delivery in the entire country. Their shop houses tons of original and unique floral designs that will definitely be perfect as gift, events decorations, or even a simple table flower. The shop is continuously expanding until they are able to reach every single residents of the country. They are expected to open more shop branches soon.
WHAT PEOPLE LIKE
VALUE FOR MONEY. Nothing is more important for The Flower Store than making sure that their beloved customers get what they truly deserve— premium quality of flowers. For them, every peso spent on their products are appreciated.
LARGE SELECTION. For very affordable prices, the shop offers a large selection of flowers ranging from the simplest to sophisticated ones. They are sure that whatever kind of flower needs you may have, they can always provide you with the best ones and they can guarantee 100% satisfaction.
PRODUCTS
Sunflower – P800 to P1600
Roses – P600 to P5000
Lilies – P1600 to P2000
Gerberas – P700 to P2000
DELIVERY AND PAYMENT
Paypal, Dragon Pay, Bank transfers, Cash on delivery
9. FLOWERS DIRECT CEBU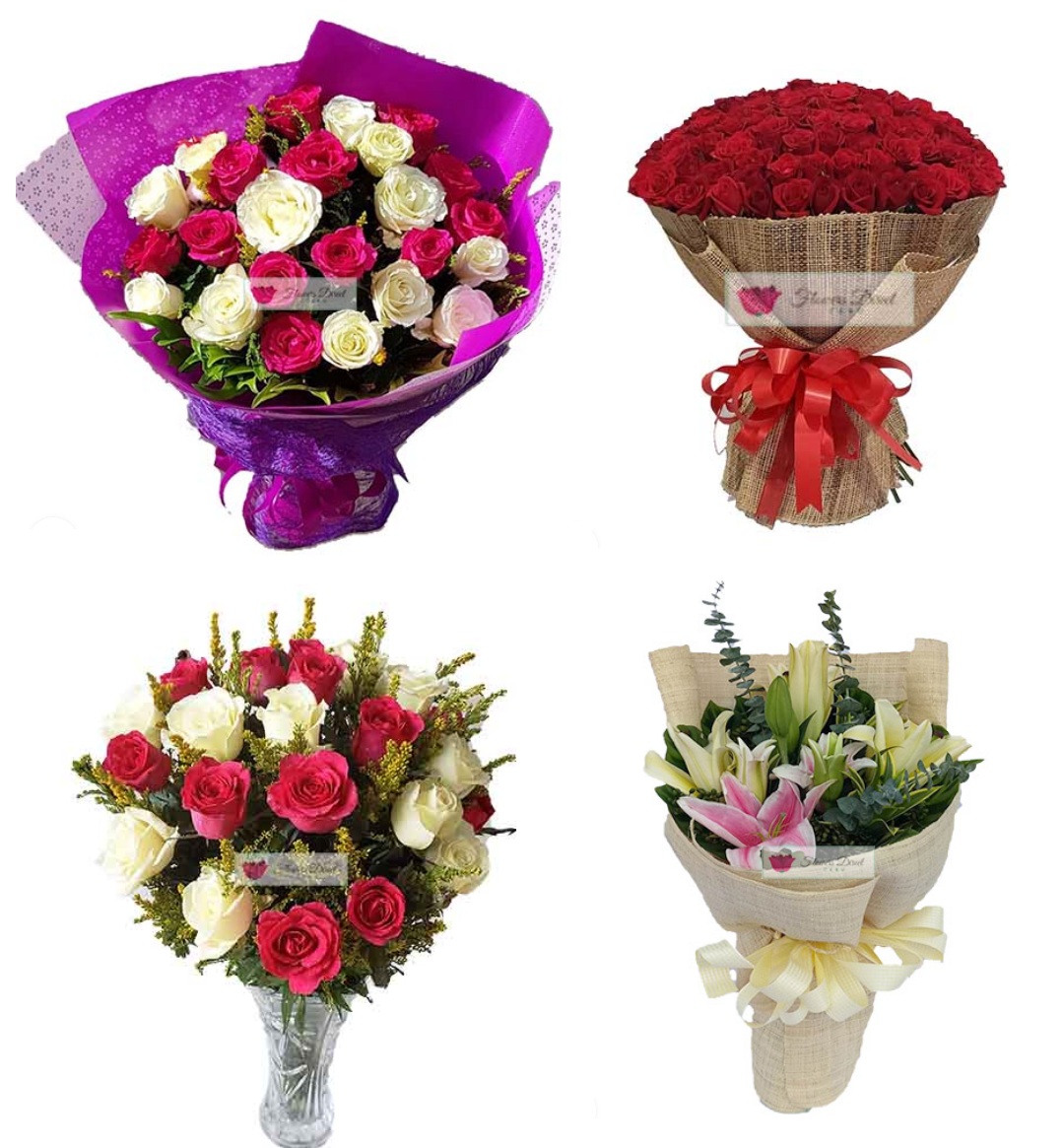 Flowers Direct Cebu has been in the business for over 25 years. With these long-standing years, they have established their legacy in the flower business. This is a family-run flower shop which ensure that every order is meticulously attended to. 
They offer personalized gifts and services for delivery. You can make sure that your order is composed of only fresh blooms as they have their own family farm. If the flower you order is not grown in their field, they will source it from local growers or import them.
| | |
| --- | --- |
| SPECIALTY | Affordable hand bouquets |
| SELECTION SIZE | Large |
| STARTING PRICE | From P1,000 |
| DELIVERY FEE | From Php 250.00 |
| WEBSITE | |
| SOCIAL MEDIA | https://www.facebook.com/FDcebuPH/ |
| CONTACT DETAILS | 032 324 2595 | +63 906 4345575 |
WHAT PEOPLE LIKE
PRIVACY.

Flower Direct Cebu ensures that information shared with them will never be shared or leaked into the public. They guarantee that no screenshot of messages nor email exchanges will be publicized. Hence, your personal data is safe with them.

FRESH AND AFFORDABLE FLOWERS

. Unlike other shops that rely on other wholesalers, they have their own farm wherein flowers are grown. This lessen the import cost and productivity cost of their product so you'll be surprised on how cheap bouquets or arrangements on their site.
PRODUCTS
TEDDY BEARS:

Php 750,00 – Php 6,000.00

FLOWER BOUQUETS:

Php 1,000.00 – Php 6,000.00

VASE FLOWERS:

Php 1,000.00 – Php 3,000.00

WRAPPED FLOWERS:

Php 1,000.00 – Php 6,000.00

FLOWER BOXES:

Php 1,500.00 – Php 3,750.00

SYMPATHY FLOWERS:

Php 1,500.00 – Php 10,000

ROSES:

Php 1,000.00 – Php 6,000.00
DELIVERY AND PAYMENT
Deliveries are made from 1:00 pm to 6:00 pm during Mondays and from 9:00 am to 6:00 pm on Tuesday to Saturday.
Accepted payment: BPI, BDO, VISA, MasterCard, PayPal, American Express, VISA Electron, and Maestro
10. BULAKLAK

At Bulaklak, you can easily purchase a flower bouquet or arrangement to make any event more special. You don't even have to leave the comfort of your own home, just go on their site, peruse their catalogue, and take your pick. Flower giving has never been this easy!
Another great thing about Bulaklak, aside from the convenience, is their flower selection. It may be small, but you're guaranteed to have a great experience with them considering their dedication to quality. You'll only find the freshest blooms if you choose Bulaklak.
SPECIALTY

Flowers for all occasions

SELECTION SIZE

Small

STARTING PRICE

P1,100.00

DELIVERY FEE

Calculated upon checkout

WEBSITE

SOCIAL MEDIA

CONTACT DETAILS

Globe: 0926.285.2552
Smart: 0910.285.2552
Telephone: (088)880.6918

Email: [email protected]
WHAT PEOPLE LIKE
NO HIDDEN FEES. With Bulaklak, the price you see tagged onto the selections is the only thing you'll have to pay for alongside the delivery fee. This is one of the promises they have made since they first opened: transparency. You won't have to worry about additional fees if you choose them for your floral needs.
GORGEOUS DESIGNS. Despite the small selection, you won't encounter any troubles with finding the perfect flower gift due to the fact that every option in Bulaklak's flower catalogue is carefully handcrafted with the best flowers and materials. Not only that, but expert designers are in charge of every arrangement, so you can only expect stunning floristry from this shop.
PRODUCTS
Hand bouquets
Flowers in vases
Boxed flowers
Harana services
Gift boxes
Chocolate boxes
DELIVERY AND PAYMENT
The shop accepts Major Credit Cards and PayPal for payments.
11. Phil Flower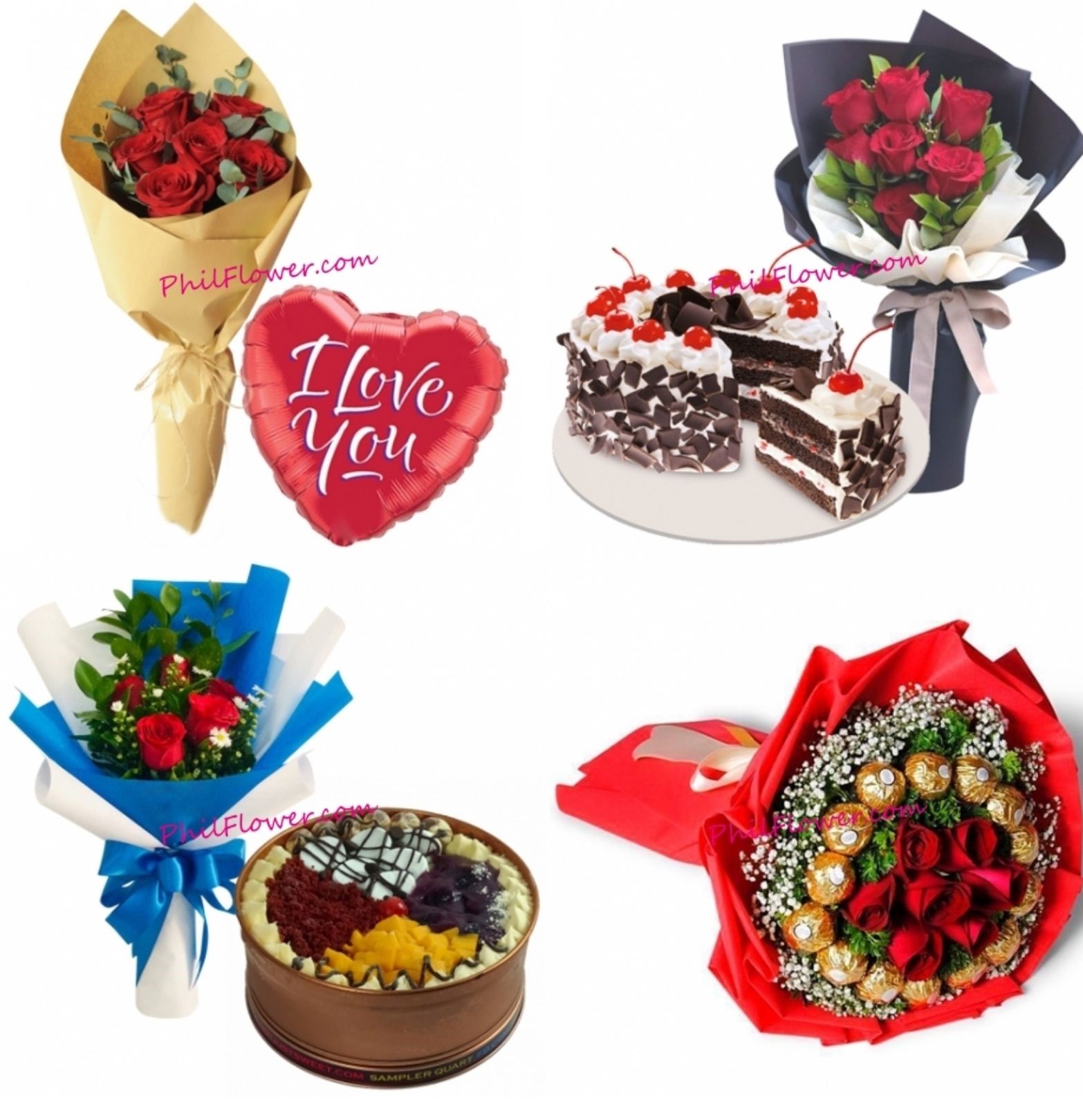 Phil Flower commits itself in providing the best quality of blooms for the residents in the Philippines. Your satisfaction is the utmost of importance, so you're sure to receive the freshest flowers wrapped in a beautiful design.
WHAT PEOPLE LIKE
Same Day Delivery – Order before 1pm and have Phil Flower deliver your orders to your recipient the same day! If later than that, you won't have too much to worry still as they'll make sure to deliver it the next day. With Phil Flower, fast and efficient service is what you're paying for aside from their beautiful flowers.
Online Flower and Gifts Delivery – No matter where you are in the world, you can send beautiful arrangements for your precious someone living in the Philippines! Through their website, yu can checkout the items you wish to give then you're good to go.
PRODUCTS
Bouquets
Cakes
Gifts
Combo Gift Sets
Fruit Basket
DELIVERY AND PAYMENT
VISA, Master Card, PayPal, American Express, Discover, BDO, BPI, Remittance Centers