Flowers play an important role in the tradition and culture of Germany. In fact, you will find in the middle of the Lake Constance, a piece of island called "Island of Flowers". Furthermore, you will discover how widely used flowers are. For example, spring flowers filled their street during Easter Day. With this, you can find various flower shops that offers delivery services with affordable bouquets starting at €20. 
1. PETITE FLEUR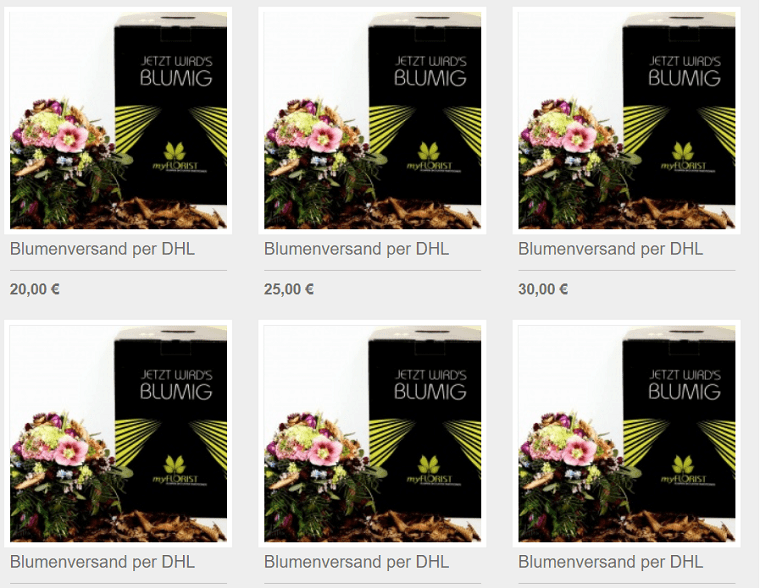 Another flower shop that offers delivery service is Petite Fleur. It is not your typical flower shops that offer traditional design of bouquets. At Petite Fleur, you can find arrangements with no patterns or irregular patterns. It has a wild design with lots of various textures. They cater areas all over the country. However, note that their delivery is always fulfilled within 3 days. Thus, not ideal for rush orders. 
WHAT PEOPLE LIKE
USER-FRIENDLY INTERFACE. Their site has a simple and clean layout that any user can browse through. You can easily go to the shop and look for your flower needs.  
FRESH BLOOMS. They offer fresh flowers that they incorporate with their bouquets and arrangements. 
PRODUCTS
FLOWER BOUQUET: $20.00 – $50.00
OUTDOOR CANDLES: $9.90
DELIVERY & PAYMENT
Contact shop for details.
2. FLOWER EXPERT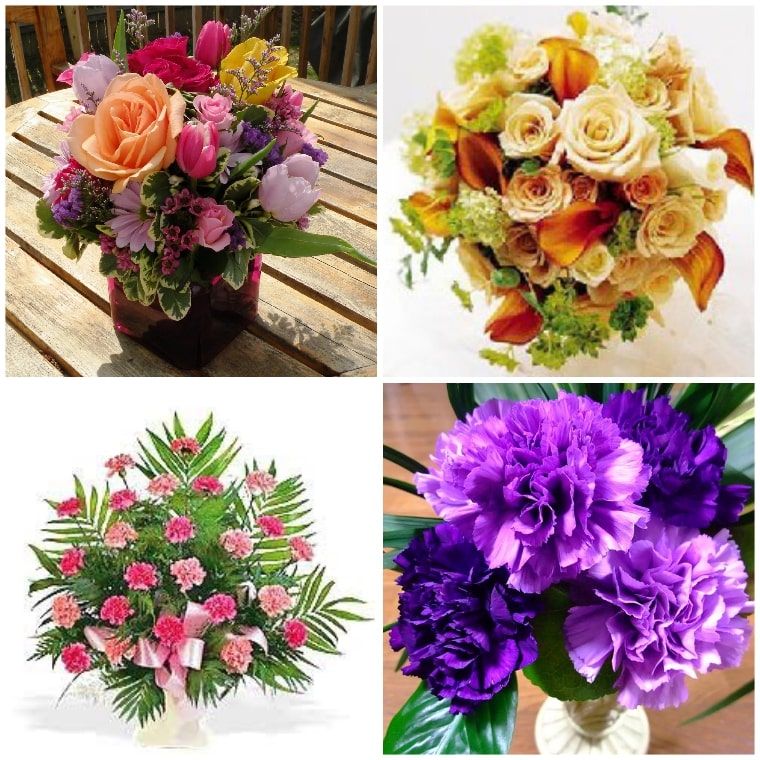 You can also find various bouquets at Flower Expert. It is a curated selection of flower shops that provides flower service and needs. Here, you can have as many choices as you can. Their items are arranged in a manner wherein you can easily find what you're looking for. Moreover, browsing from one category to another would not be a difficult task.
| | |
| --- | --- |
| SPECIALTY | Fresh bouquets |
| SELECTION SIZE | Enormous |
| STARTING PRICE | Contact shop for price |
| DELIVERY FEE | Calculated upon checkout |
| WEBSITE | https://www.theflowerexpert.com         |
| SOCIAL MEDIA | Facebook: /TheFlowerExpertcom/196551967021623?v=app_4949752878 Twitter: @TheFlowerExpert Pinterest: @theflowerexpert/ |
| CONTACT DETAILS | 1-415-315-9697 /[email protected] |
WHAT PEOPLE LIKE
EXOTIC BLOOMS. The shop has a collection of exotic flowers that you can also purchase from them. You can find Amaryllis, Birds of Paradise, Gardenias, and other blooms that you cannot easily find. 
DRIED FLOWERS. Aside from having exotic blooms, the shop also offers dried flowers. Some of them are the common one like zinnias and marigold. They also arrange such dried flowers.  
PRODUCTS
FLOWER BOUQUET: Contact shop for prices
DELIVERY & PAYMENT
They accept payment made through VISA, MasterCard, American Express, Discover, and PayPal.
3. BLUMEN HELLER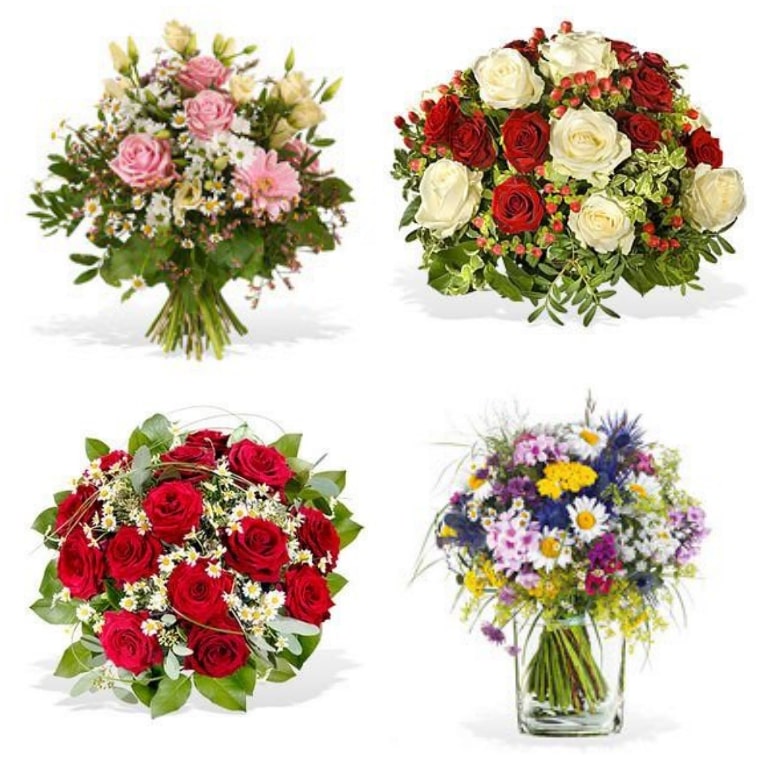 With over 25 years in the business, Blumen Heller has perfected the art of making beautiful arrangement. They offer different bouquets for various occasion such as weddings, birthdays, graduations, and conference. As of today, their catalogues are updated according to season. Thus, you can easily find a good bouquet suitable for the season. If you have something in mind or a request regarding your order, you can always call them and ask for a customised arrangement. 
WHAT PEOPLE LIKE
BEAUTIFUL FLOWER BOUQUETS. Always going the extra mile, the florists at Blumen Heller provides its customers with gorgeous flower arrangements that are worthy of their price. They cater to the needs of their clients and listen to some suggestions to improve such arrangements.
FAST AND RELIABLE DELIVERY SERVICE. They make sure that your orders will arrive on time without compromising the quality of their blooms. Their delivery service is reliable and efficient.
PRODUCTS
VASE ARRANGEMENT: €32.00 – €39.00
FLOWER BOUQUET: €22.50 – €39.00
DELIVERY & PAYMENT
They accept PayPal (credit card, direct debit, bank transfer).
4. BRING BLUMEN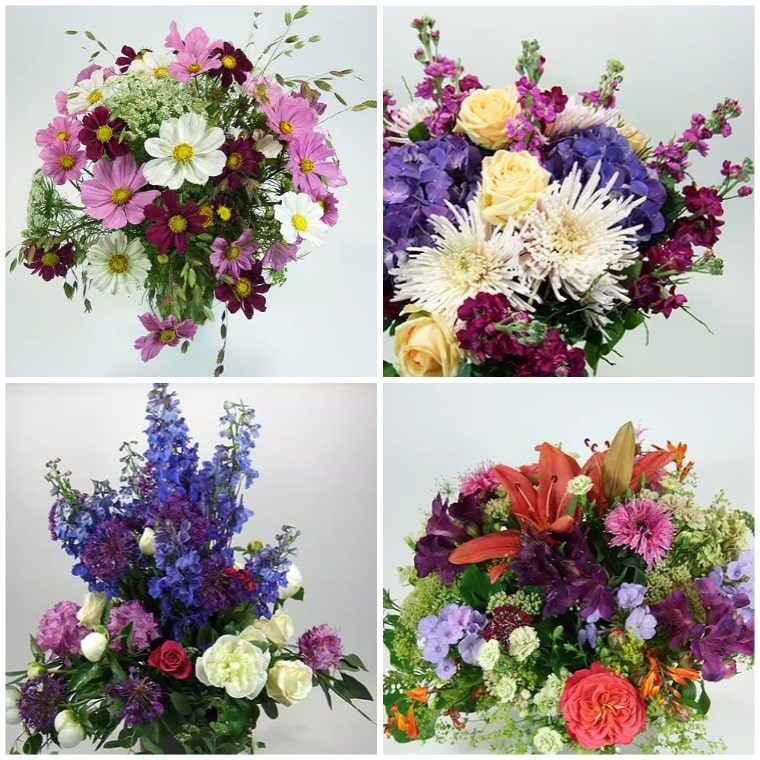 Bring Blumen also provides bouquets at a reasonable price. You can find various flowers arranged differently. They use seasonal flowers that can be found in the country. As such, you are guaranteed that your blooms are of fresh and fine quality when it reaches you. You may go to their online shop to place an order or call them if you have queries. 
WHAT PEOPLE LIKE
VIBRANT-COLORED BOUQUETS. Bring Blumen has the most colourful and vibrant bouquets as compared to other shops. They carefully combined various kinds of flowers in one group and create a coherent bouquet.
CUSTOMIZED ORDERS. If you don't like any of the flower bouquets from their selection, you may connect to their florists and requests for what you want. They will make it according to your preference.
PRODUCTS
DELIVERY & PAYMENT
You can pay through PayPal and Visa.
5. BLUMEN KOMANDER
Blumen Komander is one of the oldest flower shops on our list, with over 50 years of experience in the world of Floristry. The reason why they remain a top contender to this day, while at their 3rd generation, is because they stay true to their commitment to delivering quality customer service and flower designs to their client base.
WHAT PEOPLE LIKE
WEDDING AND EVENT FLOWERS. Any event, be it a joyful wedding or a solemn funeral, deserves to be made more special and memorable with the proper flower decoration. You can achieve this feat if you choose Blumen Komander, since they're capable of arranging designs meant for every possible occasion. 
FRESH FLOWERS. While flowers are expected to bloom then wilt in due time, it doesn't mean that flower shops can't guarantee a long lifespan for their designs. Blumen Komander does this by using fresh flowers for every arrangement. This way, you can rest assured that your purchases will remain vibrant and fragrant far longer compared to other designs.
PRODUCTS
FLOWER BOUQUETS
WEDDING FLOWERS
MOURNING FLOWERS
DELIVERY DETAILS
Contact shop for more details.
6. THE ROSARIUM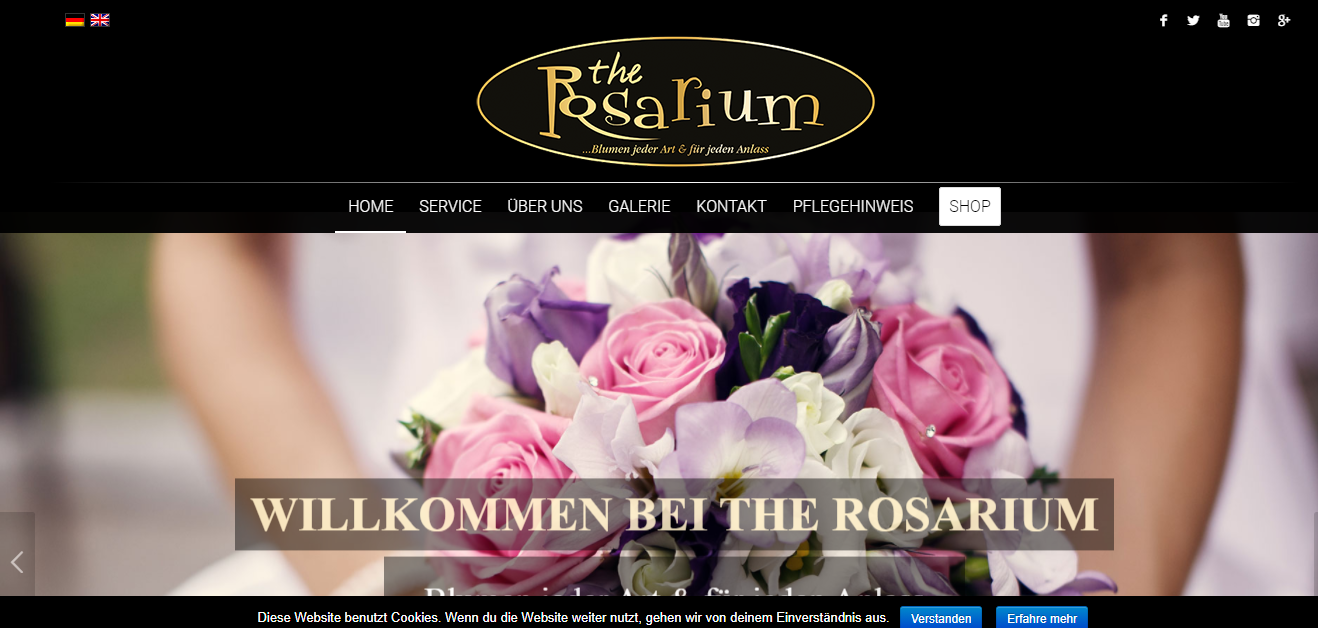 Since its foundation in 2011, The Rosarium imports high-quality roses and flowers of all kinds from Quito in Ecuador and also other exotic areas in South America. Their head office is located in Canada.
The Rosarium offers long-lasting roses and fancy flowers of incredible quality. The flower arrangements of The Rosarium contributes an immaculate accent.
No matter if there is a need for roses or flowers for a wedding, a birthday, an inauguration or even a memorial service, the shop's multifaceted assortment will help any client. They will make sure that their customers will receive any appropriate flowers for their occasion at The Rosarium.
SPECIALTY
Floristry services
SELECTION SIZE
Small
STARTING PRICE
€19.90
DELIVERY FEE
Calculated upon checkout
WEBSITE
https://www.therosarium.de/
SOCIAL MEDIA
 
CONTACT DETAILS
Tel: +49 (0) 69 90437143
Email: [email protected]
WHAT PEOPLE LIKE
BESPOKE DESIGNS. The Rosarium is known for their expert floral design, which extends to providing customised designs to clients who want something a little bit more special. Just provide the occasion and your style choices to their team and they'll try to deliver.
ONLINE ORDERS. The Rosarium understands the need for accessibility, which is why they have given the function to order flowers online. With a few clicks on the mouse and some typing on the keyboard, you'll have your flowers in no time. 
PRODUCTS
Wedding Floristry
Company Subscription
Mother's Day
Funeral Floristry
Advent Floristry
Valentine's Day
DELIVERY & PAYMENT
Contact for more details. 
Images were taken from each company's official websites/social media.