Giving gifts should not cost you money. Well, they said it is the thought that counts. So, whether you are saving money for something, you can buy your own gift for someone. How? With the help of the flower shops below, you can find affordable bouquets in Sydney that offers delivery service. For as low as $20, you can have an elegant bouquet ready for your recipient.
1. FLOWERS ACROSS SYDNEY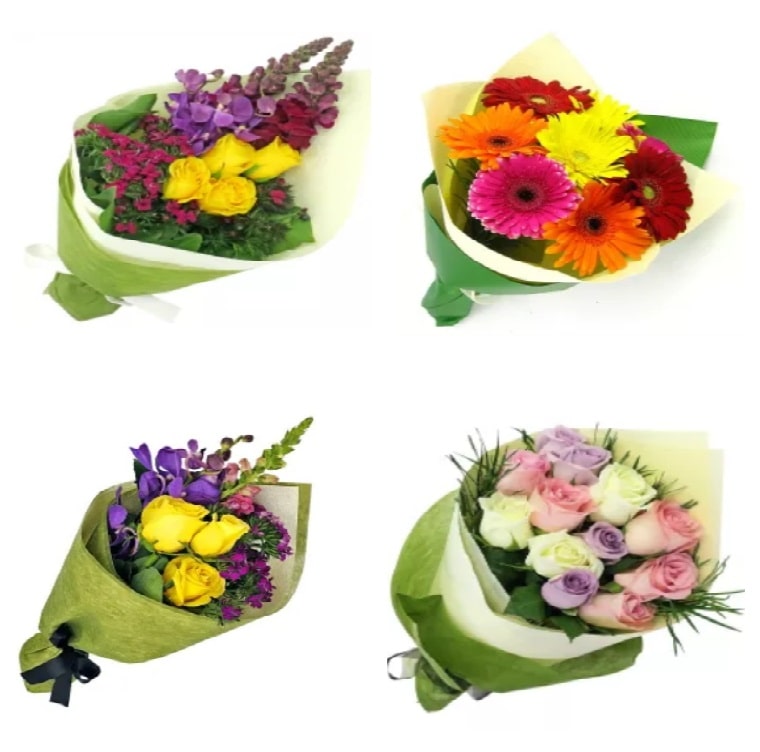 Established in 2009, Flowers Across Sydney has been recognized as one of the best flower shops in the area as well as in Melbourne. The success of their shop made them realized the need for a traditional florists in the online space. Thus, they provide online services wherein customers can choose what they like and prefer. The convenience of online shopping also made them more popular than before. To be able to provide the traditional florist-feel, they ensure that all flowers are of good quality. Also, every design should be beautiful and creative in the eyes of their buyers. 
| | |
| --- | --- |
| SPECIALTY | Custom-made bouquets |
| SELECTION SIZE | Large |
| STARTING PRICE | $20.50 |
| DELIVERY FEE | $9.90 |
| WEBSITE | https://www.flowersacrosssydney.com.au/      |
| SOCIAL MEDIA | Instagram: @flowersacrosssydney Facebook: /Flowers-Across-Sydney-1072347686227769 Twitter: @FlowersAcrossAu Pinterest: /melbflowers |
| CONTACT DETAILS | Contact Form / 02 9188 5490/ 1800 756 144 |
WHAT PEOPLE LIKE
CUSTOMIZED BOUQUET. With Flowers Across Sydney, you'll be able to express your creativeness with their "Create-a-bouquet" option. Here, you will have the choices on different decorations or add-ons of your bouquet. You may choose if you want it to be a bouquet, vase arrangements, or in box. They will also help you in realizing what you want for your bouquet.  
GUARANTEED FRESH FLOWERS. To make sure that your blooms will arrive fresh, the shop maintains a policy of 'made-to-order' flowers. This means that your bouquet will be arranged the day it should be delivered or the moment you'll need it. However, it does not mean that they don't have readily available bouquet. You can always go to their shop and buy from there.
GREAT SERVICE. Aside from their products, customers loved the way they received service from their staffs. They commend how the staff is approachable and friendly. Also, the quick delivery service of the shop and the tracking option they gave.  
PRODUCTS
FLOWER BOUQUET: $20.50 – $132.00
FLOWER BOX: $35.50 – $237.50
CHOCOLATE ARRANGEMENT: $26.90 – $203.50
HAMPERS: $34.50 – $134.00
POSIES: $21.90 – $132.00
TABLE CENTERPIECE: $25.00 – $273.50
VASE ARRANGEMENT: $25.00 – $429.90
DELIVERY & PAYMENT
Orders placed before 2pm can be delivered on the same day. They also offer express option which if placed by midnight, prior to the delivery date, orders will arrive at 12 pm for the requested delivery date. Payments may be made through VISA, MasterCard, American Express, and PayPal.
2. SYDNEY FLOWERS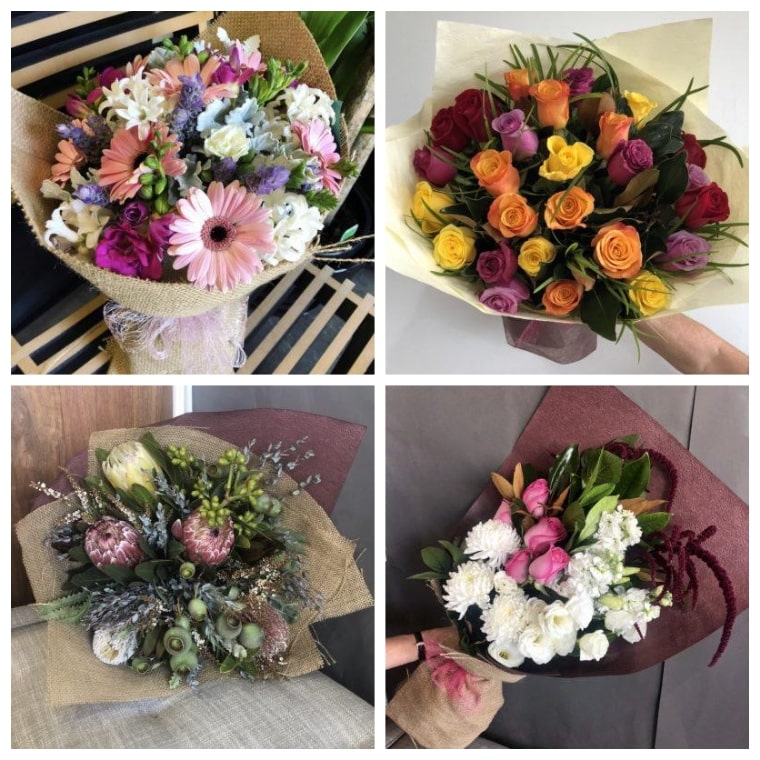 Sydney Flowers is an award-winning florists with over 29 years in the industry. All throughout these years, they have been serving the locality with their refreshing and unique flower bouquets. They have professional and talented florists that caters every request of their clients. If you'd like to add some personal touch on your orders, you can reach out to them and discuss the matter. They also accommodate requests on flower needs during events like weddings.
| | |
| --- | --- |
| SPECIALTY | Wedding flowers |
| SELECTION SIZE | Small |
| STARTING PRICE | $64.95 |
| DELIVERY FEE | Calculated upon checkout |
| WEBSITE | https://www.sydneyflowers.com.au/        |
| SOCIAL MEDIA | Instagram: @sydney.flowers Facebook: /SydneyFlowersInc |
| CONTACT DETAILS | Contact Form |
WHAT PEOPLE LIKE
FRIENDLY AND ACCOMMODATING STAFF. Customers love how their florists are friendly and accomodating with their questions and requests. In fact, they can arrange flowers for you even if you just show them a sample picture. If you're not sure on what to order, they will give suggestions and will guide you throughout choosing the best flowers. 
SAME DAY FLOWER DELIVERY. Almost all shops offer same day flower delivery and Sydney Flowers is one of them. You can receive your orders on the same day if you placed them before 1:00 in the afternoon.  
PRODUCTS
FLOWER BOUQUET: $64.95 – $249.95
ARRANGEMENT: $70.00 – $259.95
BOXES AND BASKETS: $55.00 – $154.95
HAMPERS: $90.00 – $150.00
VASES AND CERAMIC POTS ARRANGEMENT: $90.00 – $259.95
ROSES: $64.95 – $329.95
DELIVERY & PAYMENT
Order before 1:00 pm to avail same day delivery unless specific time is requested.
Accepted Payment: VISA, MasterCard, American Express, and Diners Club
3. FLORAL EXPRESSIONS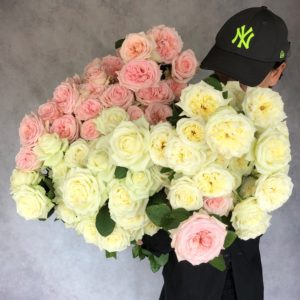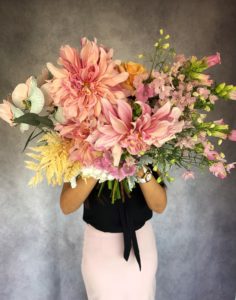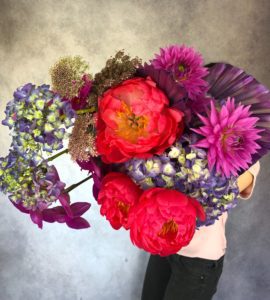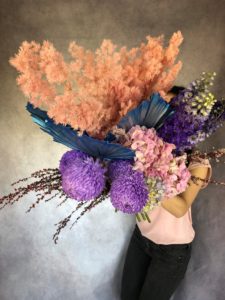 Floral Expressions is a real local florist that takes care of its customers in a fast paced world of internet order gatherers. While it continuously conquers the world wide web, it is also strategically located between Parramatta, Baulkham Hills, Castle Hill, Oatlands, North Rocks and Westmead Hospital districts.
With the extensive selection of fresh flowers Floral Expressions has, you are guaranteed to be provided with any kind of flower arrangements that you may need for different celebrations. They are also notable for their reliable and efficient delivery services so it truly is a complete package if you think about it.
WHAT PEOPLE LIKE
AFFORDABLE SELECTION.

With all the premium and luxury selection of flowers that Floral Expressions is offering, you may be surprised to find some affordable ones in the same quality. These flowers may be prices relatively low but their qualities are never compromised.

WEDDING ARRANGEMENTS.

Aside from selling retail flower arrangements, the shop also offers wedding flower packages which may include the bride's and bridesmaids' bouquets, corsages, button holes, and as much as the church and reception arrangements.
PRODUCTS
WEDDINGS
BIRTHDAY
THANK YOU
CONGRATULATIONS
ANNIVERSARY FLOWERS
CORPORATE FLOWER ARRANGEMENTS
FUNERAL TRIBUTES
SYMPATHY FLOWERS
HOSPITAL ARRANGEMENTS
BIRTH BOUQUETS
DELIVERY AND PAYMENT
Contact shop for details.
4. THE FRESH FLOWER PROJECT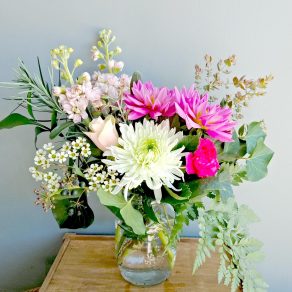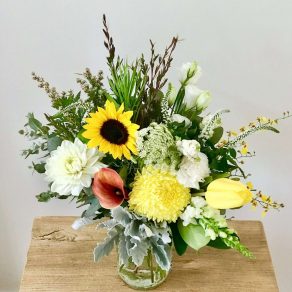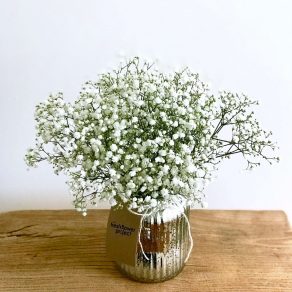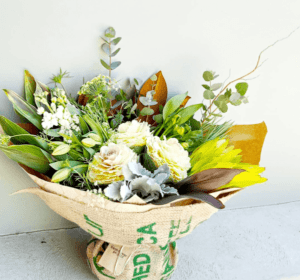 The Fresh Flower Project is based on an acreage property in the Sydney Hills, focusing on minimizing waste by avoiding to use any plastic to wrap their bunches, smart purchasing and using eco-friendly products. Another part of their environment-friendly movement is collaborating with local coffee roasters to upcycle their coffee sacks for wrapping their flowers.They grow some floral elements and source flowers locally as much as possible. Should you decide to purchase stunning bouquets from them, they offer flower delivery Monday – Friday, with same day delivery available if orders are place by 11am across all Sydney suburbs.
WHAT PEOPLE LIKE
ENVIRONMENTAL FRIENDLY BOUQUETS. For nature lovers, The Fresh Flower Project should be your choice. They make sure that all your orders will come in an eco-friendly manner. They have upcycling materials that they used to preserve the environment and they shy away from using plastics.   
UNIQUE DESIGNS. They replace their designs daily so customers can get a refreshing arrangement everyday. To ensure fine quality, they offer limited choices and numbers for orders in a day. This also make them more sustainable in the long run.   
PRODUCTS
DELIVERY & PAYMENT
Same day delivery cut off is at 11:00 pm.
5. PURE FLOWERS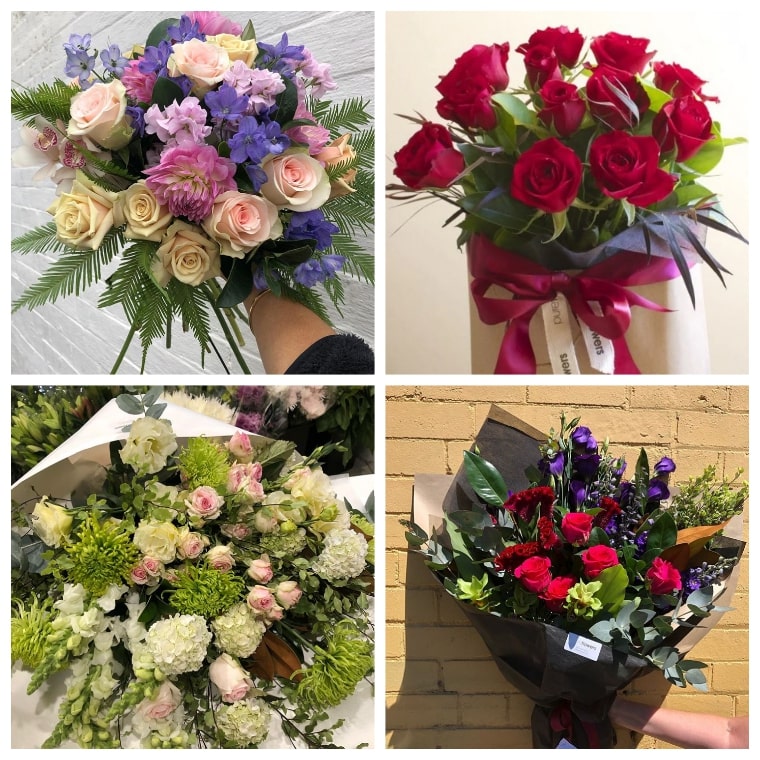 Seems like you can't run out of choices when it comes to award-winning florists.
Pure Flowers, like those mentioned above, is an award-winning boutique florist which serves stunning arrangements for different occasions.
You can choose from among the selections of their items as gifts, tokens, or signs of appreciation for someone. If you want to tweak your orders, you may modify them by changing the size, colour palette and add some items (i.e. chocolates).
| | |
| --- | --- |
| SPECIALTY | Native and vintage arrangements |
| SELECTION SIZE | Medium |
| STARTING PRICE | $55.00 |
| DELIVERY FEE | Based on location |
| WEBSITE | https://pureflowers.com.au/       |
| SOCIAL MEDIA | Instagram: @pureflowers_lanecove Facebook: /pureflowerslanecove |
| CONTACT DETAILS | 02 9427 8214 / + 61 2 9427 8214 | [email protected] |
WHAT PEOPLE LIKE
GORGEOUS BOUQUETS. Probably, the best feature of the shop is their lovely creations Customers are going back to the shop because of their unique and gorgeous design. They have different arrangements which range from the most simple one to the most elegant.   
MODIFY ORDERS. Although their pre-made bouquets are beautiful, sometimes you want to add or change some major items on your orders. For example, instead of vase, you can opt to wrap it and make it a flower bouquet instead.
JOURNAL. Within the page, you can find their journal which consists of different pieces of information about flowers. They have suggestions and tips on choosing the right flowers for men or on a certain occasion.  
PRODUCTS
MARKET BLOOM
ARRANGEMENT
BOUQUETS
DELIVERY DETAILS
Same-day delivery will apply for orders made before 11:00 am, Monday to Friday, and 9:00 am on Saturdays, unless item has been sold out. Payment can be made using Visa, Mastercard, American Express, PayPal.
6. JODIE MCGREGOR FLOWERS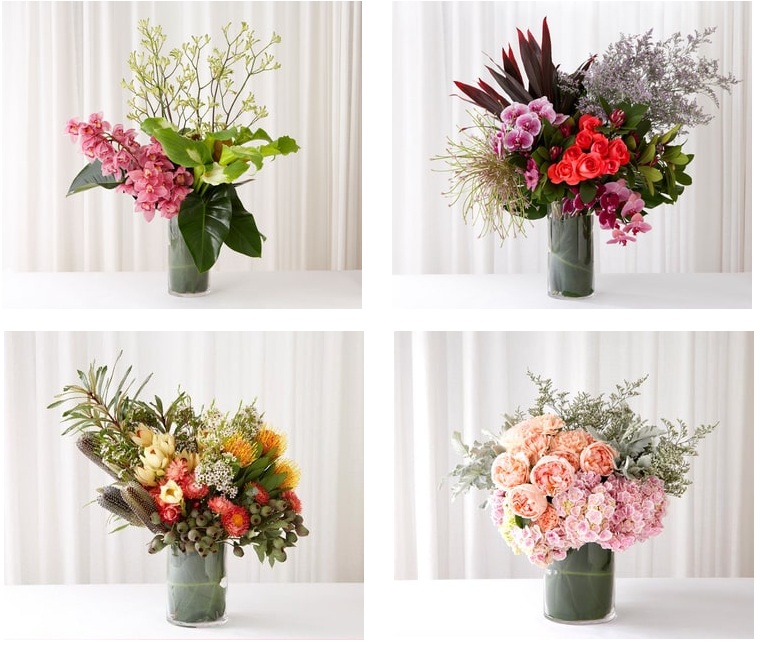 Products from Jodie Mcgregor Flowers screams elegance and sophistication. Their flower arrangement looks professionally and beautifully arranged. They also pride themselves of creating arrangements only from the freshest flowers. 
They wanted to share a beautiful and enjoyable shopping experience to their customers online and offline. 
| | |
| --- | --- |
| SPECIALTY | Flowers for all occasions |
| SELECTION SIZE | Large |
| STARTING PRICE | Starts at $79.95 |
| DELIVERY FEE | Calculated at checkout |
| WEBSITE | |
| SOCIAL MEDIA | Instagram: @jodiemcgregorflowers |
| CONTACT DETAILS | (02) 9566 1999 |
WHAT PEOPLE LIKE
AFFORDABLE BOUQUETS.

One thing that hinders people to actually buy fresh flowers and send them to their loved ones because of their idea that it will cost them so much. Luckily, Jodie Mcgregor Flowers offers theirs at a very fair amount so everyone would really get to experience this kind of wonderful experience of giving and receiving flowers.

HIGH QUALITY FLOWERS.

The shop never settles for less when it comes to their flower arrangements that is why they always make sure to keep their products fresh and in the best quality so you get even more than what you paid for.
PRODUCTS
HAND TIED BOUQUETS
VASE ARRANGEMENTS
FLOWER BOXES
DELIVERY AND PAYMENT
Deliver flowers all over sydney 7 days a week. Same day delivery available to 6pm everyday.
7. Monday Blooms Floral Design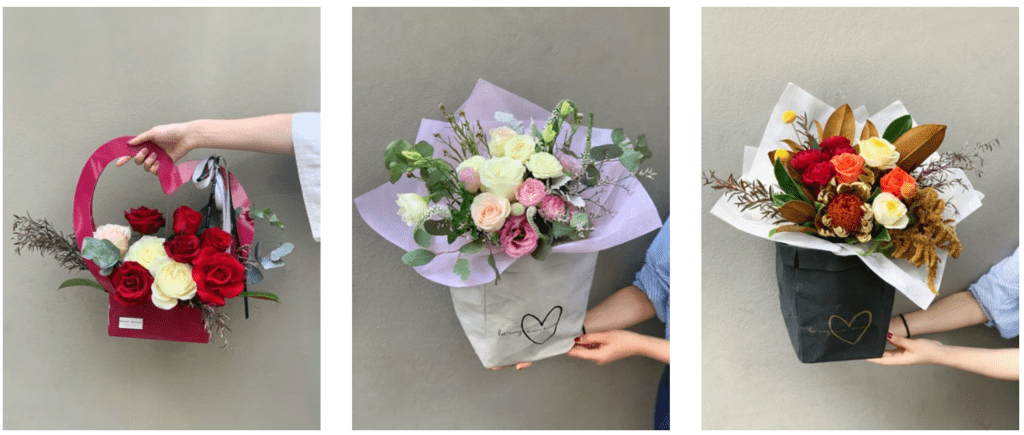 At Monday Blooms Floral Design, everything strays away from the traditional form of flower design. This is because they want to do away the monotony of everyday life through the creation of unique, chic flower designs with the best flowers possible.
As a result, you'll be met with options that are not only fashionable, but fun and long lasting as well.
WHAT PEOPLE LIKE
BESPOKE DESIGNS. Monday Blooms Floral Design may have an existing catalogue, but every order is guaranteed to be one of a kind as they carefully handcraft each one. Not only that, but their stylists allow you the opportunity to customise your orders, making them a little bit more special.
SUCCULENTS. Want to connect with nature but aren't interested in floral arrangements? There's no reason to fret, especially if you choose Monday Blooms Floral Design! This is because you can taken your pick from their succulent collection — tiny green babies that bring zen to your space with lesser maintenance.
PRODUCTS
Wedding and Event Flowers
Hand bouquets
Flower arrangements
DELIVERY AND PAYMENT
Contact shop for more details.
8. Pot & Posy

Pot & Posy is a small flower shop in Sydney that's dedicated to brightening up lives through the use of flower design. They may specialise in arrangements revolving posies, but don't let that fool you. They're just as capable of handling other flowers to bring forth the best designs you can ever hope to see.
WHAT PEOPLE LIKE
WORKSHOPS. Have an affinity for flower design? Well, you'll be able to start your journey to professional floristry with the help of one of Pot & Posy's workshops. Here, they'll provide all of the material that you'll need, all that's left to do is come and show your enthusiasm as you go through the basics.
SUBSCRIPTION. In the hustle and bustle of everyday life, it's easy to forget about the "little things". That is, our floral needs. With Pot & Posy, you won't ever have to worry about forgetting to buy flowers because they offer flower subscription services to all of their clients. 
PRODUCTS
Wedding and corporate arrangements
Preserved flowers
Posies
Plants
DELIVERY AND PAYMENT
Contact shop for more details.
9. Flowers with Passion

Sydney is the home of this boutique flower shop that goes by the name Flowers with Passion. As their name suggests, you won't come across a single arrangement that is unable of breathing life and happiness to your life. Everything is made with only the freshest and most fragrant of flowers, ensuring vibrancy for every customer.
WHAT PEOPLE LIKE
DIVERSITY. Flowers with Passion makes use of a wide array of flowers for all of their arrangements. This way, customers have a choice if they want traditional roses or something a little more exotic like lisianthus or chrysanthemums.
CORPORATE AND EVENT FLOWERS. Corporate gatherings and other events need not be lackluster or drab. Brighten up the space with the help of flowers from Flowers with Passion. 
PRODUCTS
Hand bouquets
Flower vases
Boxed flowers
DELIVERY AND PAYMENT
The shop accepts Mastercard, Visa, Apple Pay, PayPal, and Stripe for payments.
10. Flowers at Kirribilli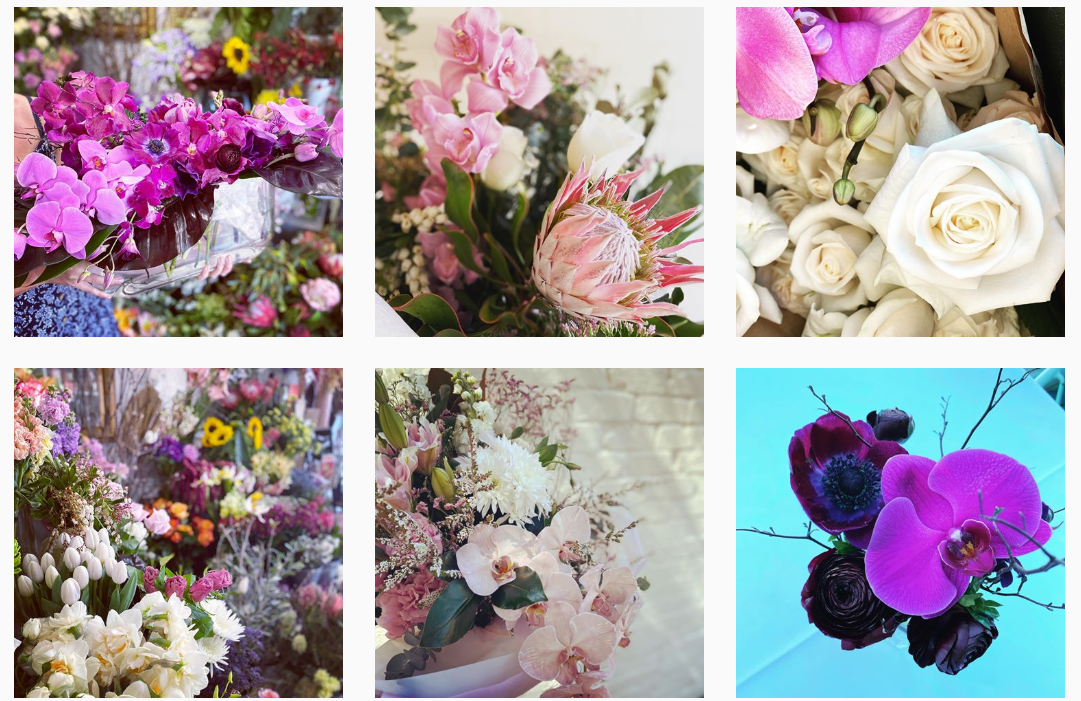 Flowers at Kirribilli is located in the beautiful suburb of Kirribilli in Sydney. They offer fresh flowers delivered from the market daily.
They are open seven days a week with a wide range of arrangements and bouquet styles to choose from. They can also cover events such as debuts and weddings.
WHAT PEOPLE LIKE
SAME DAY DELIVERY. Customers who are in a rush need not worry, since the store offers same-day delivery depending on the services acquired. They offer same-day delivery in Sydney with a two-hour timeframe available. 
WEEKEND OPENINGS. Another great feat about the store is that they are open 7 days a week. As a result, clients who have floral emergencies or just simply wish to buy flowers can come in and have their needs fulfilled. 
PRODUCTS
DELIVERY & PAYMENT
The store accepts Major Credit Cards, Google Pay, Apple Pay, and Shop Pay. 
11. SOPHIA FLOWERS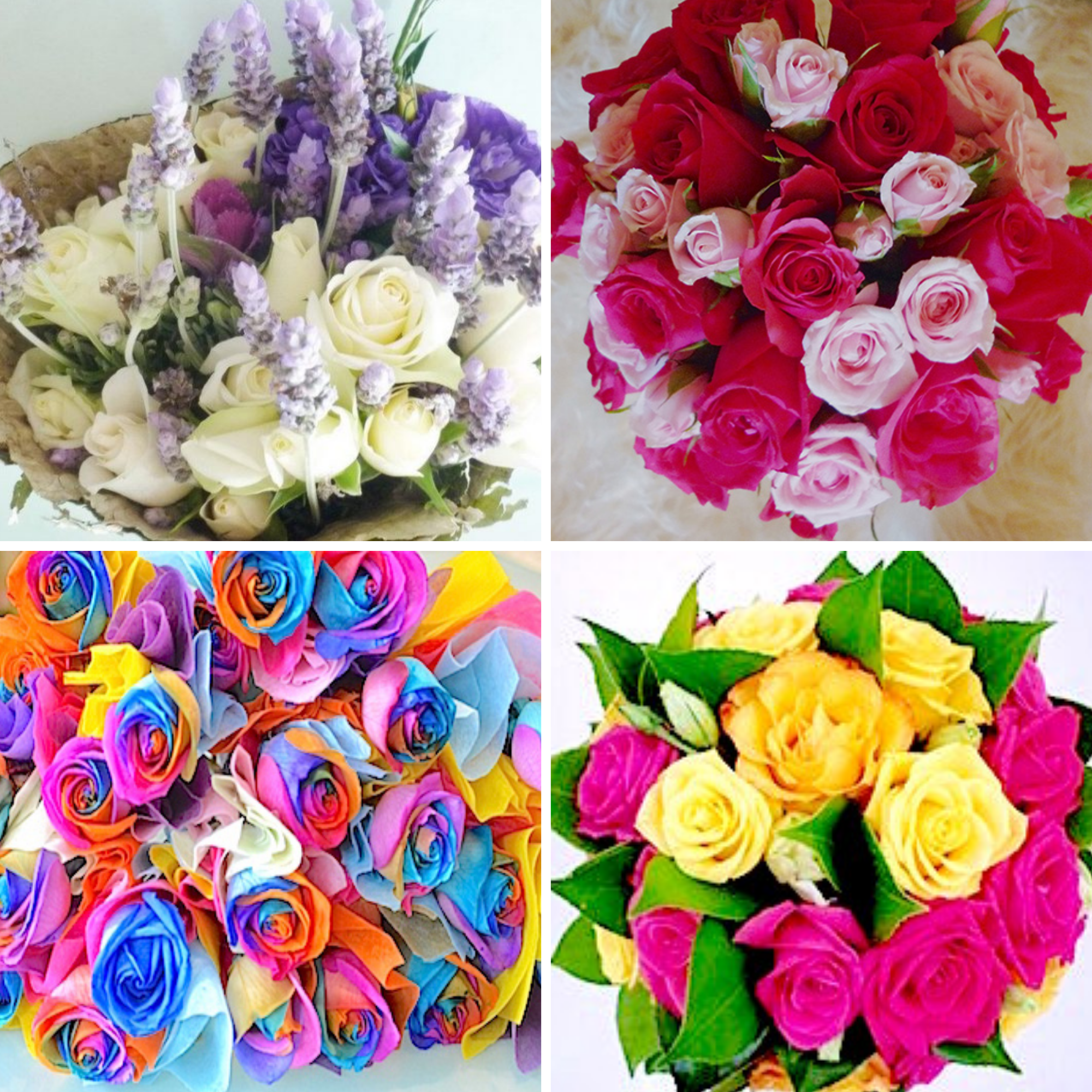 Sophia Flowers' floral designers are passionate when it comes to creating beautiful floral arrangements daily. Besides floral arrangements, they also offer gift items such as terrariums and gift baskets.
They have three delivery options available: Timed, Express, or Sunday delivery. No matter what you choose, you can rest assured that they will deliver your gift at its freshest state.
Specialty
Bespoke Wedding Flowers
Selection Size
Large
Starting Price
Starts at AUD $45.00
Delivery Fee
Starts at AUD $16.50
Website
https://sophiakueh.com.au/
Social Media
Contact Details
+61402 240 235
[email protected]
WHAT PEOPLE LIKE
Same Day Delivery – They offer same day delivery even for their bespoke floral arrangements. Just make sure to order by 2 PM.
Multiple Orders – Sophia Flowers can also handle multiple orders for their same day deliveries. Send a combination of different kinds of gifts for your loved one!
PRODUCTS
Flowers start at AUD$45.00
Chocolate Bouquet start at AUD$49.00
Gift Baskets & Hampers start at AUD$69.00
Christmas Flowers start at AUD$65.00
DELIVERY & PAYMENT
PayPal, Visa and MasterCard.
11. BLOOMEROO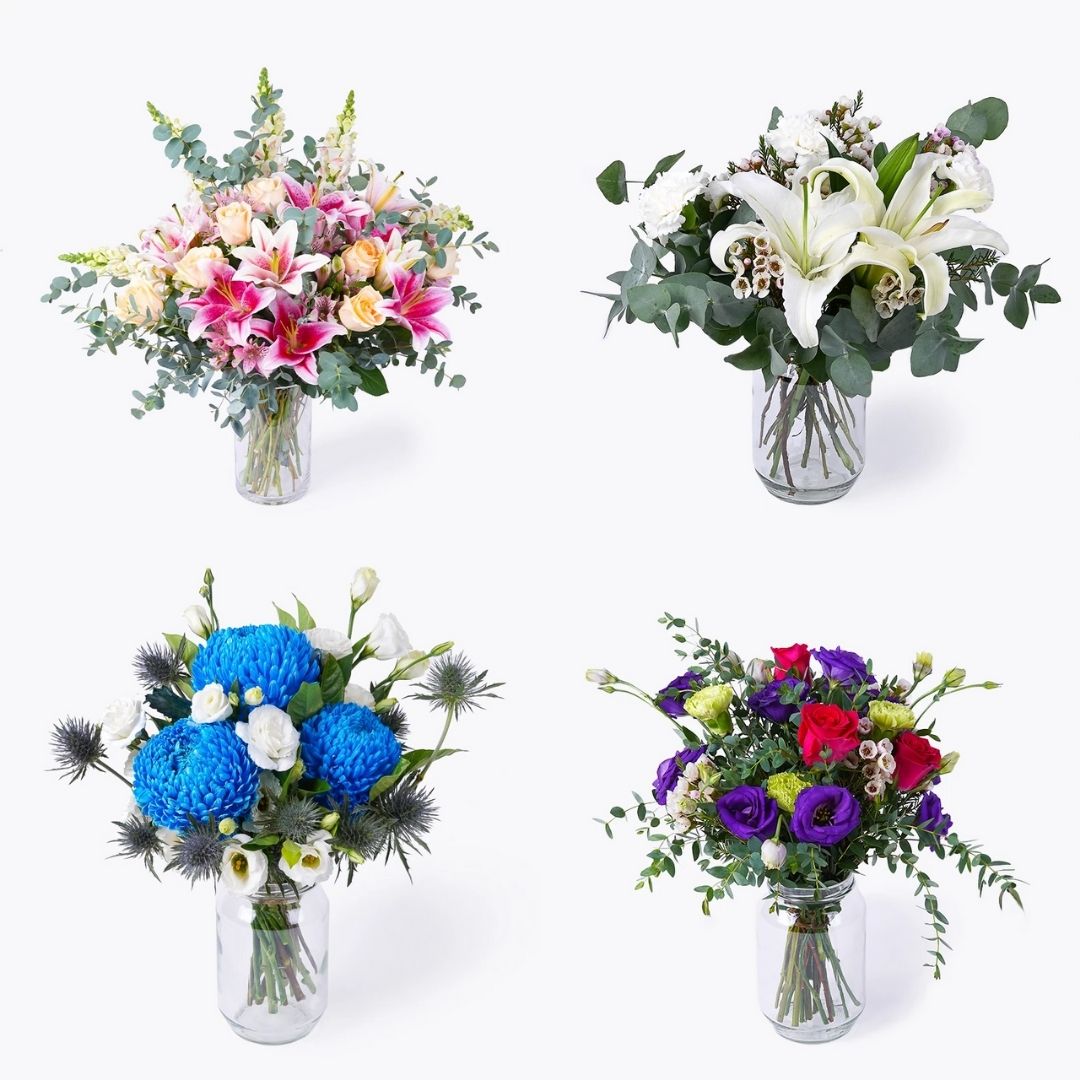 Have flowers be sent to your loved ones easily with Bloomeroo's floral delivery. They offer the most gorgeous arrangements made from the best flowers of each season. Bloomeroo also has their staples like elegant roses and native blooms.
Allow Bloomeroo to assist you in getting the most beautiful bouquets, check out what they have on the website. You can also contact them for any further inquiries or extra requests.
SPECIALTY
Birthday Flowers
SELECTION SIZE
Large
STARTING PRICE
Starts at $59.90
DELIVERY FEE
Delivery fee is calculated upon checking out
WEBSITE
http://bloomeroo.com.au/
CONTACT DETAILS
T: (03) 9917 5372
E: [email protected]
WHAT PEOPLE LIKE
HAND-DELIVERED WITH CARE. One of the things that people like about Bloomeroo is that all their products are hand-delivered with care. This assures that the quality of blooms are maintained from the first arrangement up until it is received by customers.
FLORIST CHOICE. Aside from their staple arrangements, Bloomeroo also offers a design per color that's chosen by their talented florists. This is perfect in case you're unsure of what to pick yourself, so let them do so for you!
OCCASIONAL FLOWERS. Bloomero has designs fit for any and every occasion you can think of. They have arrangements for anniversaries, birthdays, and even sympathy blooms. Allow them to help you convey your message with their blooms.
PRODUCTS
Anniversary Flowers
Birthday Flowers
Funeral Flowers
Get Well Flowers
Just Because Flowers
New Baby Flowers
Romance Flowers
Sympathy Flowers
Thank You Flowers
DELIVERY & PAYMENT
Accepts AMEX, Google Pay, Apple Pay, MasterCard, and VISA.
Images were taken from each company's official websites/social media.