Every milestone calls for a celebration. It doesn't have to be a big achievement, as long as a loved one poured his / her heart on it like graduations, medals, and projects. Let them know you appreciate their efforts by sending them a flower. We've listed down 6 same day flower delivery service options in Miami for you.
1.      KINGS CREEK FLOWERS AND GIFTS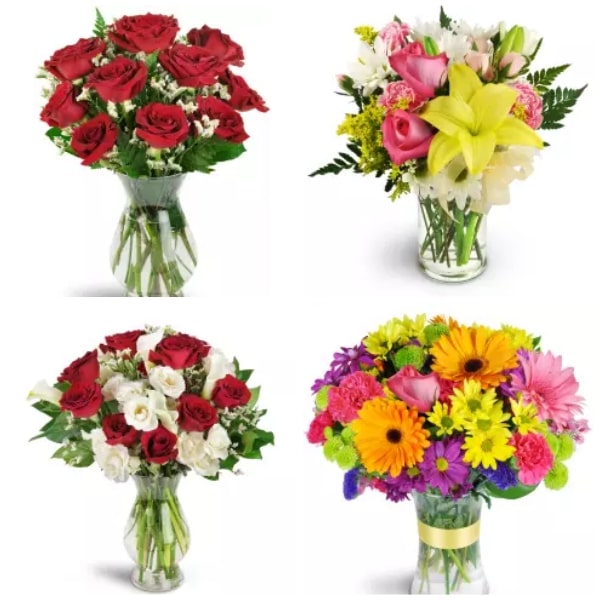 Kings Creek has been in the industry for more than 2 decades. Over the years, they have gained several professional experiences which make them one of the reliable florists that you can find in Miami. They also have their own delivery service provider so you won't have to worry about the communication with them, plus they always make sure to give you 100% service satisfaction so you know that every centavo you spent is all worth it.
WHAT PEOPLE LIKE
LARGE SELECTION. The shop is fully equipped with whatever kind of flower arrangements they think their customers might need and with their staff's creativity and hard work they are able to house hundreds of different floral designs that may freely choose from.
100% CUSTOMER SATISFACTION. Starting from accommodating your queries, to actually creating your orders, until the final step of delivering them, Kings Creek never fails to provide high quality of service that any customer would ask for.
PRODUCTS
Romantic Flowers – $36 to $150
Summer Flowers – $41 to $100
DELIVERY AND PAYMENT
Visa, MasterCard, AMEX, Discover
2.      FLOWERS TO GO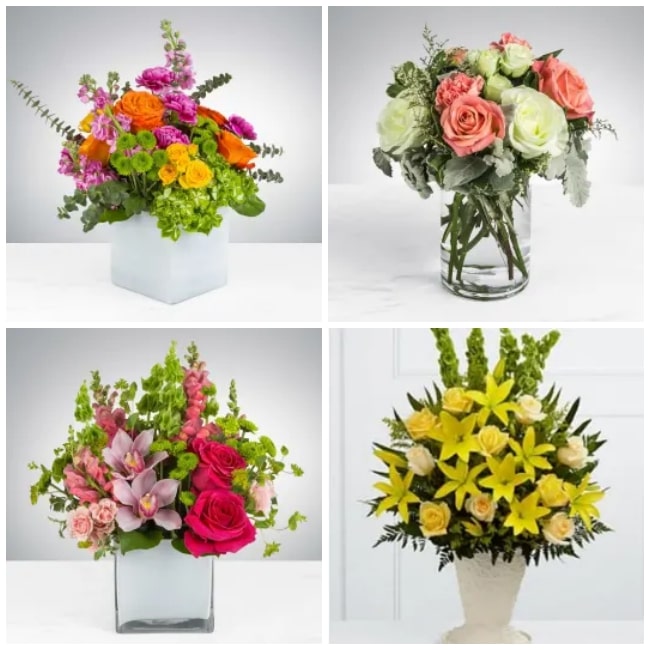 Flowers To Go show true elegance when it comes to their flower and plant products. Looking at their collection, you will be most certainly in awe of how they present their products that no other shops can do. They create various floral designs for different occasion, but primarily the offer flower arrangement services for social events.
| | |
| --- | --- |
| SPECIALTY | Tropical flowers |
| SELECTION SIZE | Large |
| STARTING PRICE | Starts at $34 |
| DELIVERY FEE | Calculated at checkout |
| WEBSITE | https://flowerstogomiami.com/ |
| SOCIAL MEDIA |   |
| CONTACT DETAILS | (786) 247-3596 |
WHAT PEOPLE LIKE
FAST ONLINE SERVICE. To place your order, you can simply do it online. In the comfort of your home you may browse their whole house collection, choose which one speaks to you the most, add to cart, and in just a few seconds you will be notified that your order has been placed and will be arranged in no time.
RELIABLE DELIVERY SERVICES. One of the best features of Flowers To Go is their wonderful delivery services. Once you have your orders placed, they make sure that they are strictly to be the one to deliver them to guarantee that the product will arrive with no delay and in best shape.
PRODUCTS
Summer Flowers – $34 to $100
Wedding Flowers – $49 to $120
Sympathy Flowers – $49 to $120
DELIVERY AND PAYMENT
Contact shop for details.
3.      SEASONS FLOWERS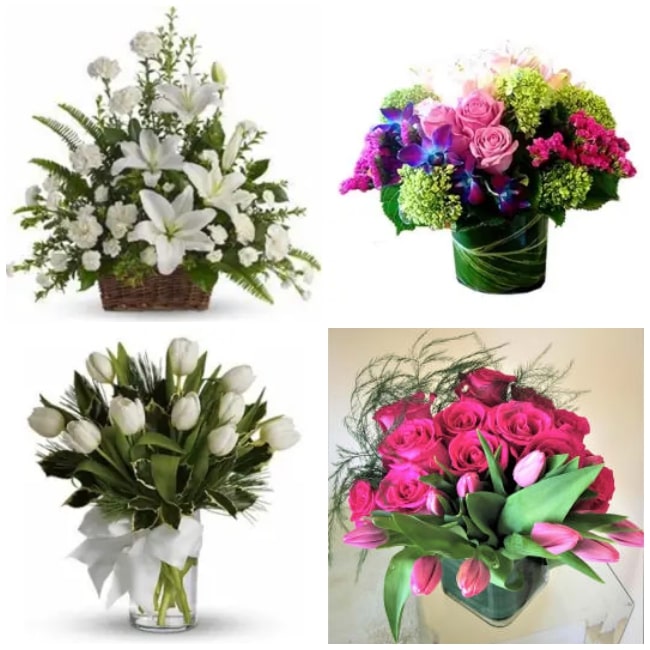 Seasons Flowers is a house full of wonderful flower arrangements that are perfectly suited for any kind of season and occasion. Whether you want something for a funeral, a wedding, or even just a gift for daily basis, they all got you covered. For them, the priority should always be the satisfaction of their customers so they always see to it that they provide the best product and service that their clients truly deserve.
WHAT PEOPLE LIKE
VALUE FOR MONEY. The shop understands that every money spent on their products should be valued, thus they make sure that they provide you with the best quality giving your spending its true value.
BEAUTIFUL DESIGNS. The shop's team is composed of highly skilled and creative florists that create stunning and unique designs as shown in their products menu. With lots of years in the business and with their experience, they have already established their signature design that will always leave you in awe.
PRODUCTS
Wedding Flowers – $25 to $300
Summer Flowers – $50 to $200
Romantic Flowers – $58 to $300
DELIVERY AND PAYMENT
Major debit and credit cards.
4.      TRIAS FLOWERS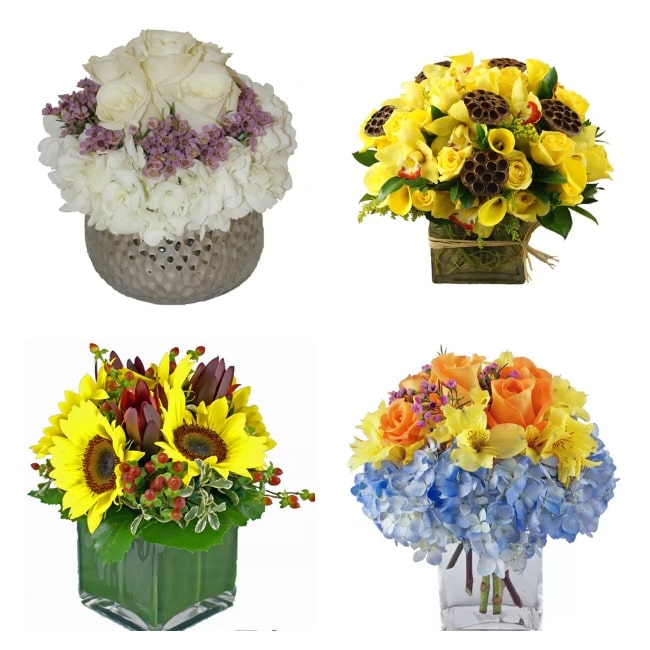 Trias Flowers is a business owned and run by a family of hardworking and driven members. With their professional knowledge and years of experience in handling various clients, the shop is considered to be one of the best choices when it comes to flower arrangement and delivery services. Their team is more than happy to assist you with all your flower needs so make sure to connect with them.
WHAT PEOPLE LIKE
GOOD CUSTOMER SERVICE. The team always make their customers their priority so they make sure that they are with you in every step of the way. If you are in need of assistance in selecting the kind of flower to buy, guaranteed that they are always available to help you out.
PRODUCTS
Centerpieces – $35 to $150
Modern Flowers – $40 to $165
DELIVERY AND PAYMENT
Contact shop for details.
5.      HIALEAH FLOWERS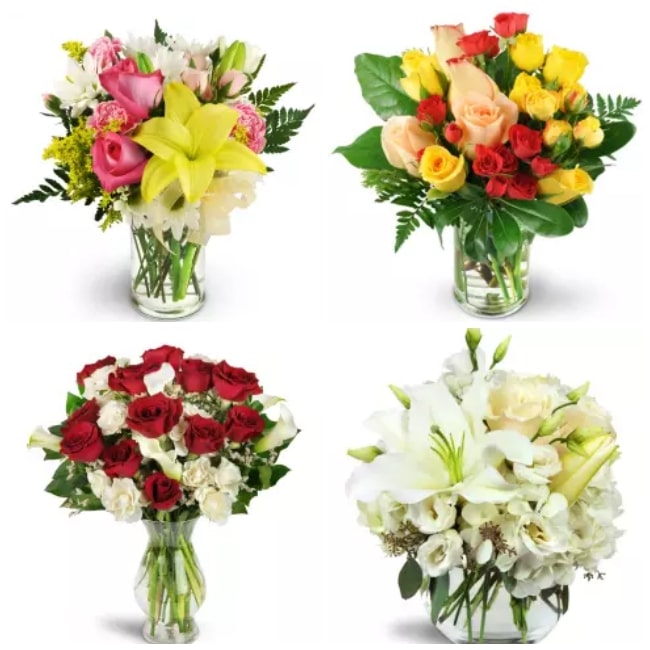 Hialeah Flowers has been one of the top choices of the people of Miami for over 30 years. With their proven professional experience they are able to establish a name in the industry, not to mention that they have truly stunning arrangements to show off. They create all kinds of arrangements to any type of event not only for individuals but also to companies.
WHAT PEOPLE LIKE
EXTENSIVE COLLECTION. Aside from the wonderful flower arrangements that the shop provides, they also offer other items that will perfectly complement with your choice of flower such as fruit baskets. These fruit baskets are guaranteed to be always fresh and of high quality just like their flower products.
PRODUCTS
Summer Flowers – $53 to $150
Sympathy Flowers – $53 to $200
Romantic Flowers – $54 to $500
DELIVERY AND PAYMENT
Visa, MasterCard, AMEX, Discover
6.      THE FLOWER STUDIO BY SHILOH, INC.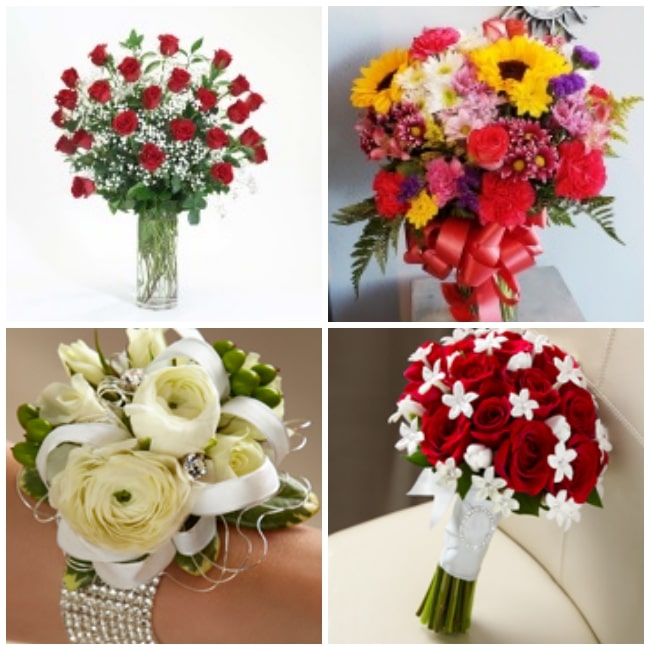 From the business name itself, The Flower Studio does not only arrange flowers but they create them while incorporating art in it. The shop is best known for their creative and unique designs thus making them a perfect choice for those who are into classical, chic, and artsy products. If you are aiming for a truly unforgettable experience, make sure to place your orders now in The Flower Studio.
| | |
| --- | --- |
| SPECIALTY | Creative floral designs |
| SELECTION SIZE | Large |
| STARTING PRICE | Starts at $54 |
| DELIVERY FEE | Starts at $10 |
| WEBSITE | https://www.theflowerstudiobyshilo.com/ |
| SOCIAL MEDIA |   |
| CONTACT DETAILS | 786-456-7100 |
WHAT PEOPLE LIKE
ARTISTIC ARRANGEMENTS. The shop is best known for their beautiful and unique designs which are perfect not only as gifts but also as decorations to your romantic dinner, birthday party, or even a grand wedding.
ALWAYS AVAILABLE. The shop is open everyday to accommodate all your questions, take your orders, and deliver them so you would not have to worry about sending flowers anytime, anywhere because The Flower Studio always got your back.
PRODUCTS
Romantic Flowers – $55 to $220
Wedding Flowers – $54 to $500
DELIVERY AND PAYMENT
Visa, AMEX, Discover, MasterCard