There is no specific perfect time to send flowers because every day should be perfect for sending flowers! It doesn't always have to be a special occasion. Share the beauty and fragrance of freshly handcrafted flowers to a loved one. Surprise them with flowers now and let the positivity spread around your circle.
Check these thirteen same day flower delivery shops in Sydney. You will never go wrong with these talented and an excellent shops. Place an order now!
1.      FLOWERS ACROSS SYDNEY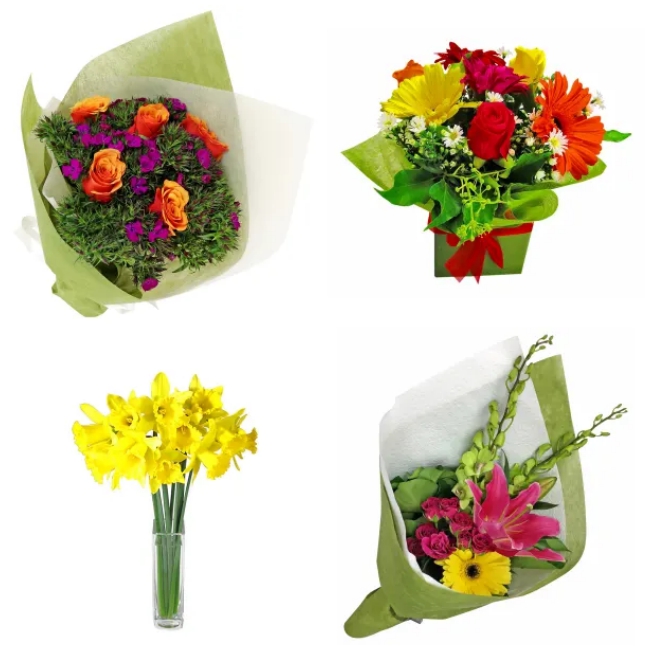 Flowers Across Sydney was established in 2009 when the team realized the need for a reliable flower delivery services in the area. The shop is committed in providing their clients excellent quality of products and services that is why they always go the extra mile.
WHAT PEOPLE LIKE
FREE DELIVERY. One of the best things about having your flowers delivered by Flowers Across Sydney is that they do not charge extra fees plus they make sure that your orders will arrive on time and in best quality.
WIDE SELECTION. The shop has various flower collections for you to choose from that are all equally stunning and vibrant.
PRODUCTS
Bouquets – $19 to $241
Boxed Arrangements – $29 to$310
Vase Arrangements – $25 to $315
DELIVERY AND PAYMENT
Visa, Mastercard, AMEX
2.      RAINBOW FLORISTS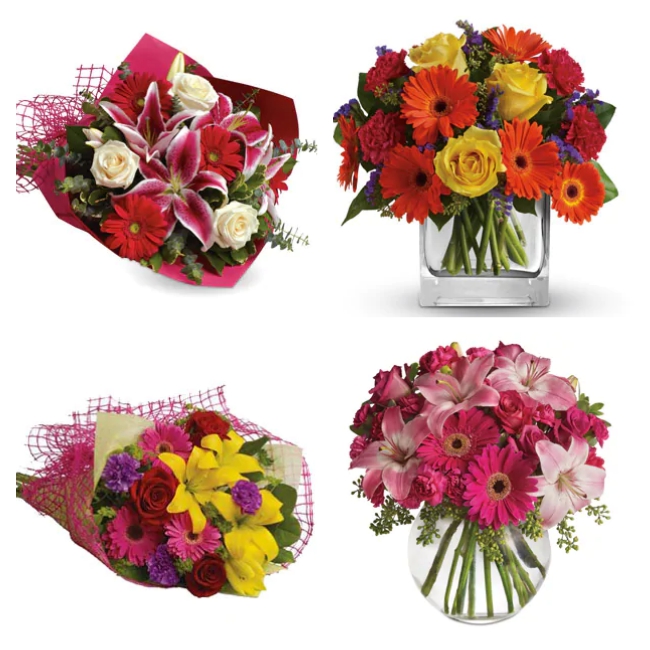 Remember that you can always rely on Rainbow Florists whenever you need a florist that has impeccable taste when it comes to flower arrangements and reliable background in flower delivery. The shop guarantees that they all have the kind of floral designs that you may need originally created by their talented and outstanding flower designers.
| | |
| --- | --- |
| SPECIALTY | Deluxe wrapped bouquets |
| SELECTION SIZE | Large |
| STARTING PRICE | Starts at $55 |
| DELIVERY FEE | Calculated at checkout |
| WEBSITE | http://www.rainbowfloristssydney.com.au/ |
| SOCIAL MEDIA |   |
| CONTACT DETAILS | 02 9231 2594 |
WHAT PEOPLE LIKE
STUNNING DESIGNS. The shop never fails to wow their clients with their amazing flower arrangements that vary in color, style, and texture.
VALUE FOR MONEY. One thing that the shop can promise is that your money is worth spending if you choose to have your flowers arranged and delivered by Rainbow Florist.
PRODUCTS
Bouquets – $55 to $160
Flower Arrangements – $68 to $200
DELIVERY AND PAYMENT
Contact shop for details.
3.      FRESH FLOWERS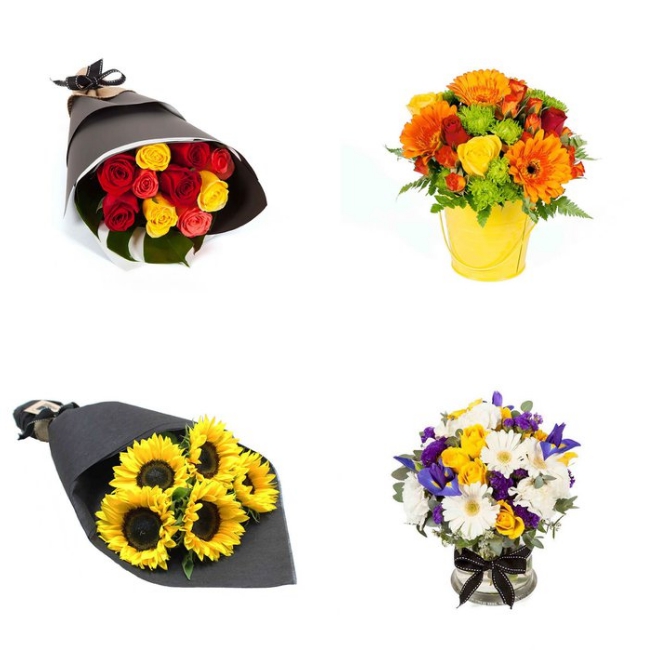 Fresh Flowers believes that these natural beauties does not only add colors and vibrance to our places but they also serve as our messengers for the words that we cannot directly say and for the emotions that we cannot fully express. At Fresh Flowers, they make sure to create the best kind of arrangements that will reflect the exact message that you want to convey.
WHAT PEOPLE LIKE
STUNNING ARRANGEMENTS. One of the things that Fresh Flowers pride themselves with is their precious collection of stunning flower arrangements that are all undeniably beautiful and perfectly made.
PRODUCTS
Boxed Arrangements – $59 to $130
Flower Arrangements – $79 to $200
Bouquets – $44 to $104
DELIVERY AND PAYMENT
Visa, Mastercard, AMEX, PayPal
4.      LITTLE FLOWERS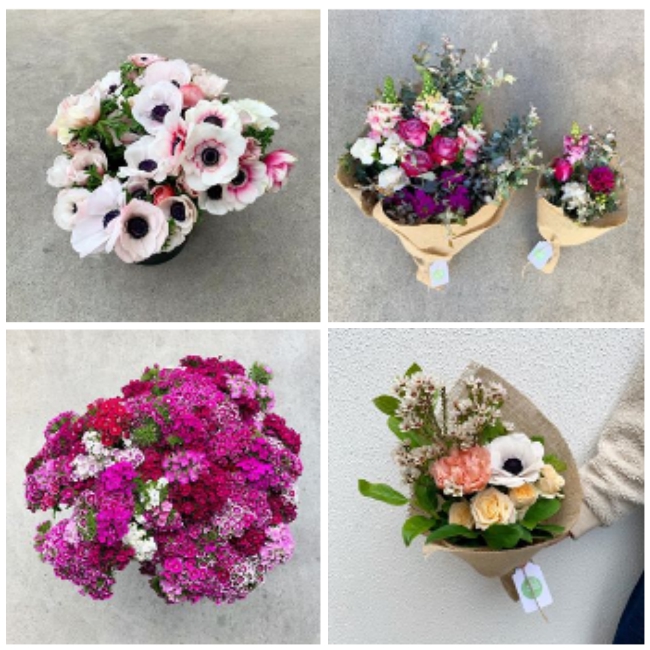 Little Flowers prides itself with their fresh and premium quality flowers that are distinctly cheaper in prices. The shop's cut in price is guaranteed to be not compromising the quality of the products that the team creates because they remain to be elegant and sophisticated that is why many people in Sydney are drawn to have their flowers arranged and delivered by Little Flowers.
WHAT PEOPLE LIKE
RELIABLE DELIVERY. Little Flowers does not only create wonderful arrangements but they are also notable for their reliable delivery services that are very evident through their customers' good feedback.
CHEAP PRICES. Got just enough money? No worries because the shop offers fabulous flowers for very cheap prices but of high quality flowers.
PRODUCTS
DELIVERY AND PAYMENT
Contact shop for more information.
5.      ROSES ONLY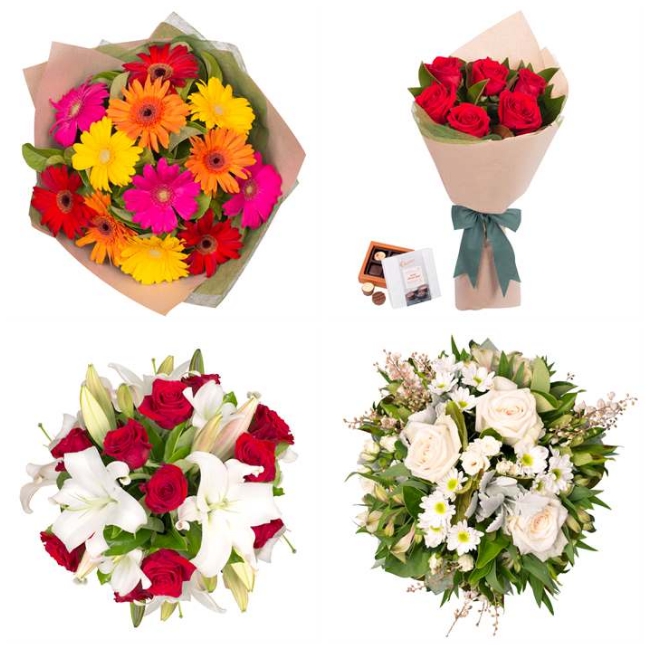 Roses Only has been delivering fragrant and vibrant set of roses in the entire area of Sydney for more than 20 years. The shop is a part of a rather bigger family that has been in the business for almost half a decade. Through time, the shop has been a reliable florist, delivering fresh and stunning flowers to the people of beautiful Sydney and until now it is considered as one of the best.
WHAT PEOPLE LIKE
GREAT CUSTOMER SERVICE. The shop receives quite a handful of good feedbacks and positive comments from their previous customers, commenting how great their services and products are.
EXTRA ITEMS. If you got extra cash, you might want to purchase other gift items alongside your choice of flowers to make your gift a total package.
PRODUCTS
Mixed Flowers – $74 to $250
Sympathy Flowers – $89 to $280
Bouquets – $74 to $150
DELIVERY AND PAYMENT
Delivery runs from 7am to 8pm on every Monday through Friday and 7am to 4pm every saturday.
6.      SYDNEY FLOWERS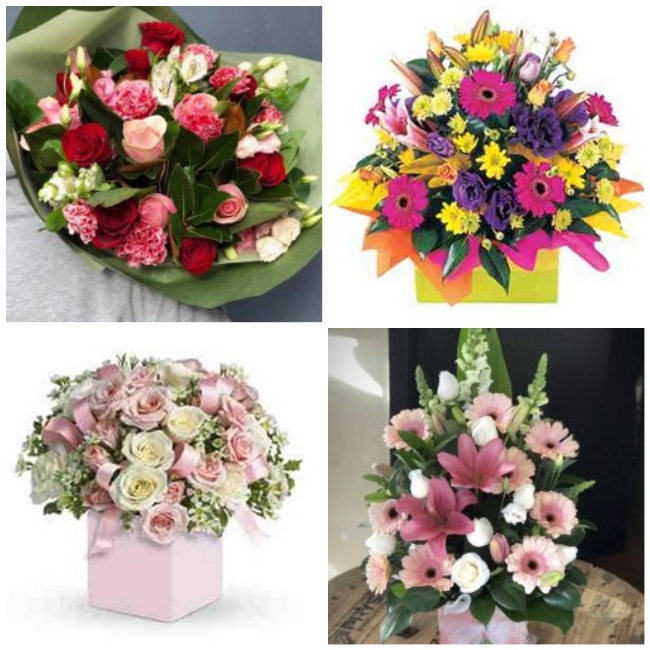 Sydney Flowers, by the name of it, evidently offers flower delivery services to the city and not only that, it specifically offers same day deliveries, as well. It really is a great catch for those who are looking for a florist with high quality products and at the same time gives real importance to their customer service.
WHAT PEOPLE LIKE
CATERS TO WEDDINGS. The shop does not only offer flowers for retail, they also extend their service to provide flower arrangements and designs to grand events such as weddings.
PRODUCTS
Bouquets – $64 to $160
Flower Arrangements – $70 to $210
Flower Baskets – $74 to $120
DELIVERY AND PAYMENT
Normal delivery times for Sydney Flowers are between 9-5pm Monday to Friday for businesses, and 9-7pm AEST for residences. Saturday 9-5pm AEST.
7. POT AND POSY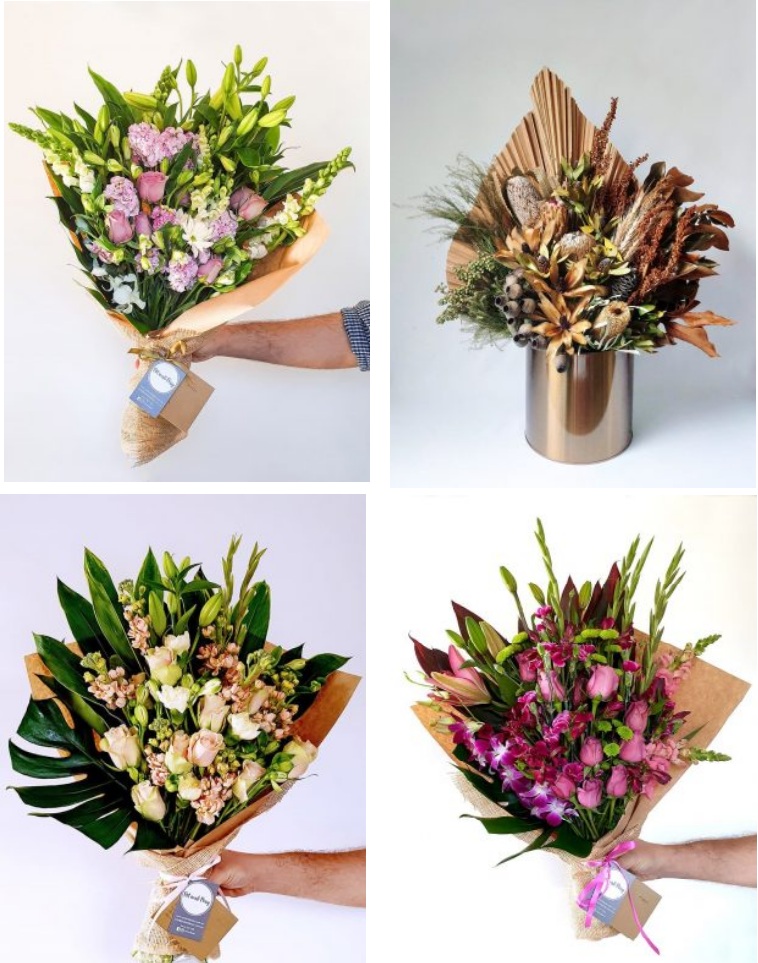 If you want to keep things simple, Pot and Posy is here for you. This is different from other shops in a way that they like to make things easier for their customers. Admit it, when you are bombarded with too many choices, chances are you will not appreciate the beauty of each design. Thus, the shop employed a system wherein buyers won't have to suffer in selecting their blooms.
They have three themes where you can choose from, namely: vintage, brights, and natives. These three come in two sizes: small or large. That being said, you have a narrowed down category which contains various designs perfect for the theme. The Vintage style contains soft color, pastel, and field flowers while the Brights Style has a vibrant and colorful theme. As for the Natives, it packages the natural beauty of Australian flowers. 
SPECIALTY

Native flowers

SELECTION SIZE

Moderate

STARTING PRICE

$38

DELIVERY FEE

Free delivery for areas under Zone 1

$7.50 – Zone two

$13.00 – Zone three

Check out site for zone assignment

WEBSITE

SOCIAL MEDIA

Instagram: @potandposy

Facebook: /potandposy

CONTACT DETAILS

0416 057 303| [email protected]
WHAT PEOPLE LIKE
ACCEPTS AFTERPAY.

The shop provides its customers with the freedom to enjoy the flowers and pay them later through Afterpay. This is a system which offers the 'buy now-pay later' concept. That being said, you can choose whether to have your blooms delivered today and pay it months later. 

POSY SUBSCRIPTION.

If you always need flowers, then it's a good choice to subscribe to their plans. They have a post subscription which allows you to receive blooms on a regular basis, depending on the plan that you choose. 

PROVIDES WORKSHOP.

In case you want to learn how to arrange flowers, then Pot and Posy offers workshops. Here, you will be taught the basics of arranging blooms and techniques on how to combine flowers of different sizes, colors, and types. You can sign up on their page to enroll in their classes.

 
PRODUCTS
Vintage flowers

– From $38

Bright flowers

– From $38

Native flowers

– From $38
DELIVERY AND PAYMENT
Orders placed by 11:00 am are subject to same day delivery. However, if the item is booked out or sold out already, the service will not apply. The shop accepts major credit or debit cards as well as Afterpay. 
8. FLOWER LANE AND CO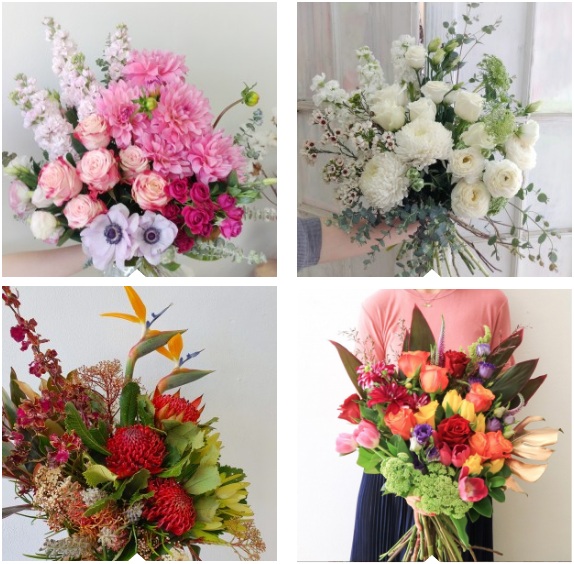 For funky arrangements, Flower Lane and Co should be your choice. They specialize in crafting playful and colorful arrangements—combining flowers and ornaments of various sizes and colors to create a coherent design. 
Their florist takes pride on the fresh flowers that they use on their arrangement as well as the decors or ornaments. You can also find other gift items when you browse their page such as hampers and vouchers. 
SPECIALTY

Playful and funky arrangements

SELECTION SIZE

Small

STARTING PRICE

$66

DELIVERY FEE

Calculated at checkout

WEBSITE

SOCIAL MEDIA

Instagram: @flowerlaneandco

Facebook: /flowerlaneandco

Twitter: @mydarlingflower

Pinterest: @Flowerlaneandco

CONTACT DETAILS

02 8960 4223 | [email protected]
WHAT PEOPLE LIKE
OFFERS WORKSHOP.

To those florist-to-be or those who want to arrange their flowers, you can enroll in the workshop provided by the shop. They have different plans and pricing to choose from. These are comprised of lessons which will surely help individuals to achieve their goal in the field of floristry. 

EVENT SERVICE.

If you have an upcoming event, you can contact Flower Lane and Co for your flower needs. They have an efficient service when it comes to decorating or designing the venue. Further, they don't drift away with the theme of the occasion as they consult every client.

 
PRODUCTS
Flowers for all occasion

– $66 to $220

Terrarium and plants

– $77 to $176

Hampers

– $66 to 235

Voucher

– $99 to $132
DELIVERY AND PAYMENT
Same Day delivery for orders (business and residential address) placed before 12:00 pm will be subjected to their same day delivery policy. If such was made after the cutoff time, it will be delivered the next day, unless otherwise provided. 
9. CRONULLA FLORIST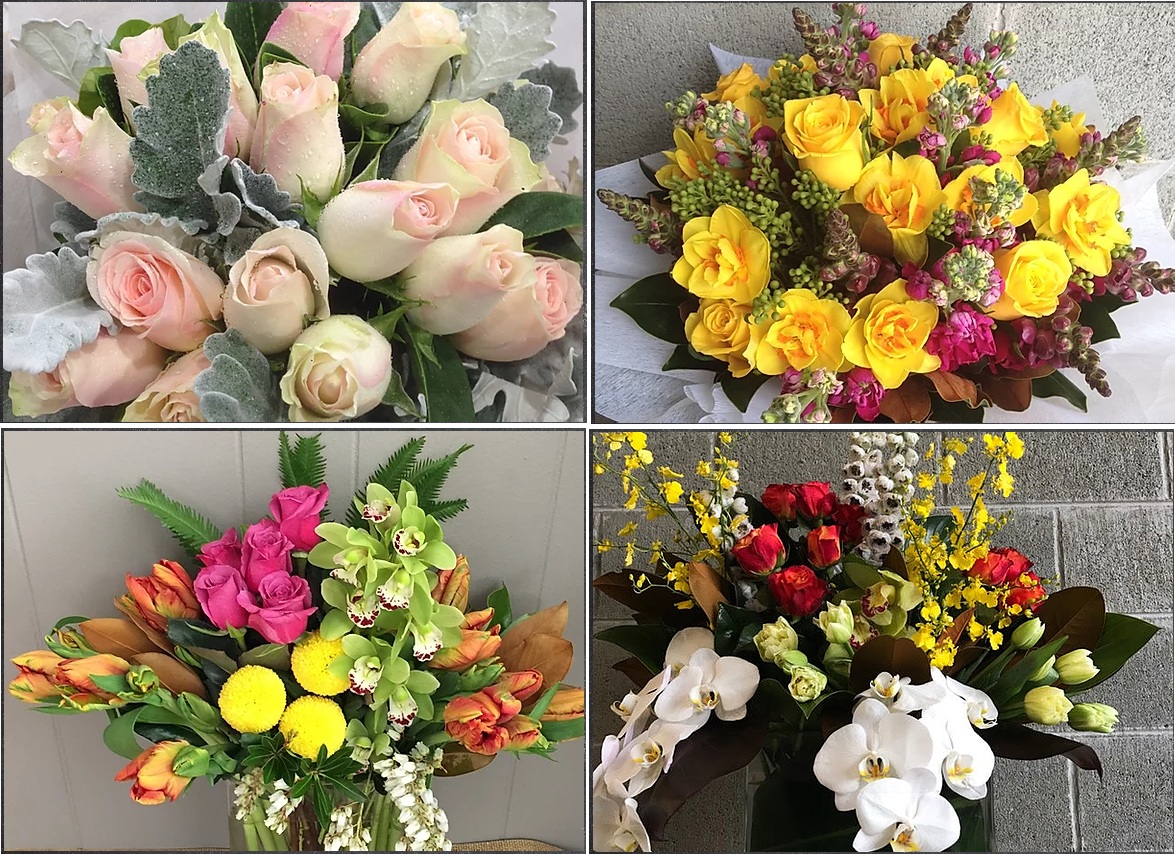 Another flower shop that provides same day delivery is Cronulla Florist. This online flower shop provides various selections when it comes to flower arrangement. Their team strives to give its customers the flowers that they prefer and need for a certain occasion.
Further, they aim to have 100% customer satisfaction so they keep in mind all the things that the buyer asked for. You may contact them through their phone number or email address or visit their site to order from the shop. 
SPECIALTY

Fast delivery service

SELECTION SIZE

Small

STARTING PRICE

$55

DELIVERY FEE

Calculated at checkout

WEBSITE

SOCIAL MEDIA

Instagram: @cronullaflorist

Facebook: /CronullaFloristOfficial

CONTACT DETAILS

(02) 9527 2991 | [email protected]
WHAT PEOPLE LIKE
FAST DELIVERY.

The shop takes pride in its fast delivery service. On the minimum, they can prepare your orders within 4 hours from the time you ordered the blooms. This is a great relief for those who are in need of their flowers as quickly as possible. 

VIP AND EXPRESS DELIVERY.

Aside from their fast delivery service, they also have VIP and Express delivery. This, however, connotes higher delivery fee and additional cost to your orders. 

RESPONSIVE STAFF.

If you want to talk to their staff right away, you may use the built-in chat box. Here, you will be able to ask questions and suggestions regarding your purchase. 
 PRODUCTS
Birthday Flowers

– $55 to $132

Anniversary Flowers

– $55 to $220

Sympathy Flowers

– $55 to $220

New Baby Flowers

– $66 to $110
DELIVERY AND PAYMENT
Same day delivery applies to orders placed before 1:00 pm, for business addresses, and 3:00 pm for residential addresses. For Saturday orders, it must be placed before 12:00 pm to be subjected to the same day policy. 
10. BLOSSOMS IN BLOOM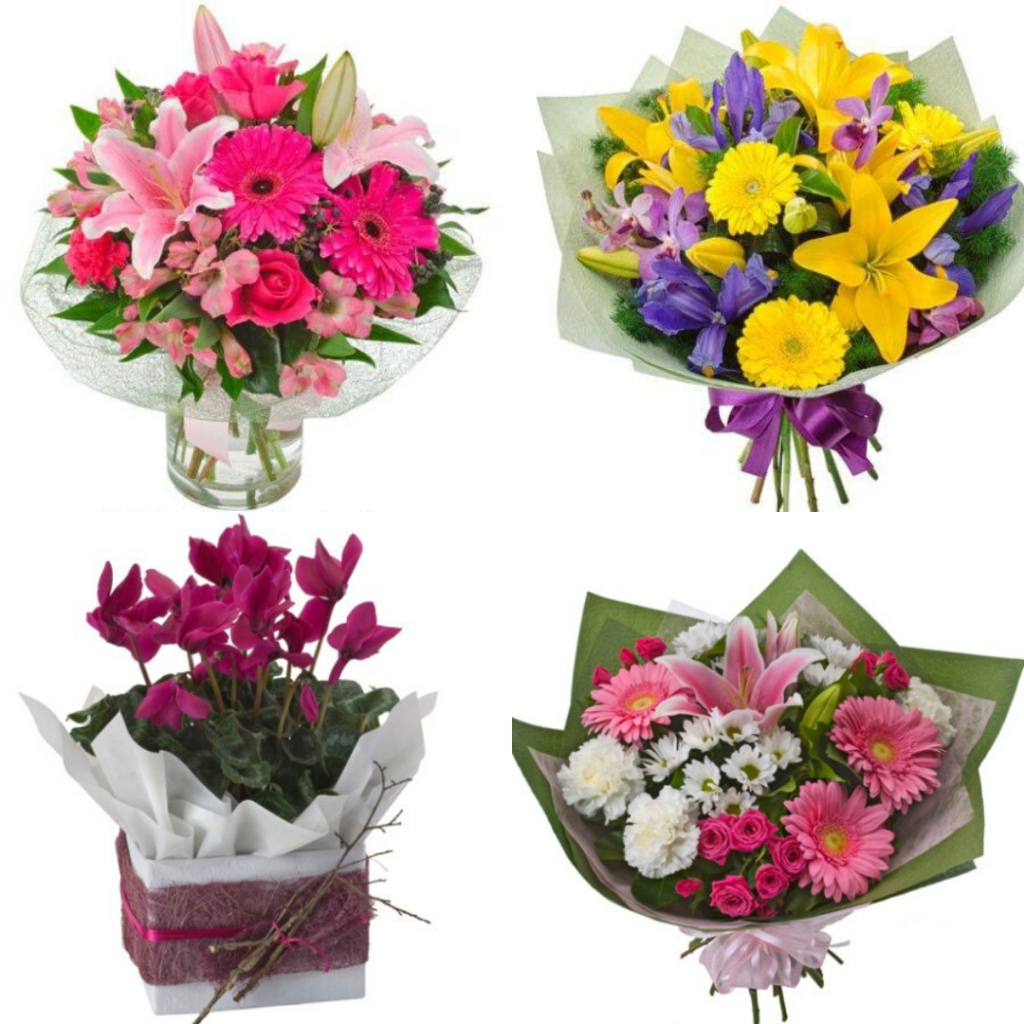 With over 30 years of experience, Julie of Blossoms in Bloom guarantees that she and her team of talented stylists can deliver the best arrangements and bouquets no matter the celebration. 
Their dedication to their floral craft, combined with the freshest and most vibrant of flowers have brought joy to countless customers. Trust them with your floristry needs, and you'll find yourself with the best floral experience yet. 
| | |
| --- | --- |
| SPECIALTY | Floral arrangements for any occasion |
| SELECTION SIZE | Medium |
| STARTING PRICE | $48 |
| DELIVERY FEE | Calculated at checkout |
| WEBSITE | |
| SOCIAL MEDIA | Facebook: https://www.facebook.com/blossomsnarrabeen/ |
| CONTACT DETAILS | (02) 9913 9718 | [email protected] |
WHAT PEOPLE LIKE
SAME DAY DELIVERY. In a hurry? Need roses, bouquets, or arrangements for special occasions? You can rely on Blossoms in Bloom and their quick delivery. Order anything before 2pm and it'll arrive at your doorstep in a few short hours. 
TALENTED TEAM. Having owned flower shops since her early 20s, Julie and her team have more than enough experience and skills to make the best arrangements and bouquets for any occasion. 
FRESH BLOOMS. Pieces coming from Blossoms in Bloom are not only sought after due to the design. Countless customers are also drawn to the team's promise of only using the best flowers available during a current season. 
 PRODUCTS
Roses – From $49 to $230
Bouquets – From $48 to $105
Arrangements – From $50 to $150
DELIVERY AND PAYMENT
The shop accepts payment through PayPal and Major Credit Cards. For same day delivery, place order before 2pm. 
11. THE FRESH FLOWER PROJECT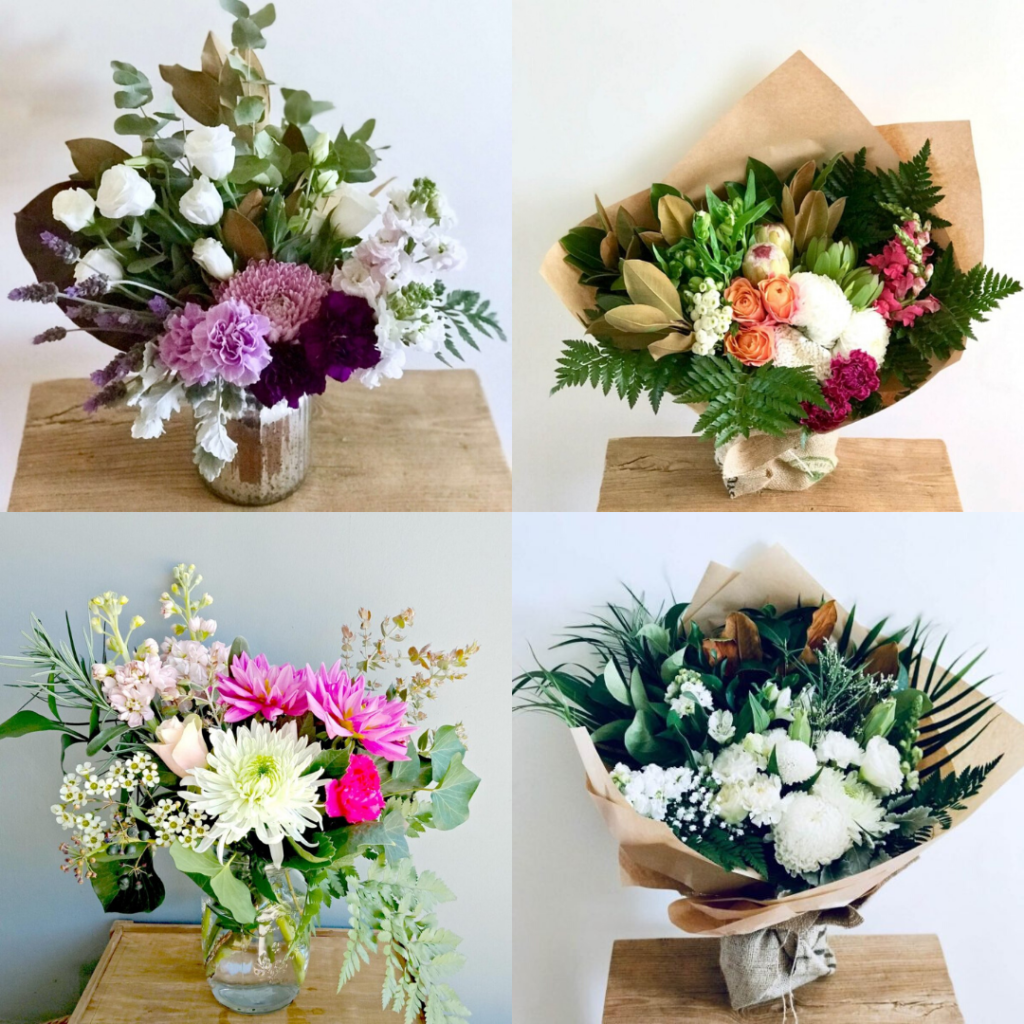 The Fresh Flower Project is based on an acreage property in the Sydney Hills, focusing on minimizing waste by avoiding to use any plastic to wrap their bunches, smart purchasing and using eco-friendly products. Another part of their environment-friendly movement is collaborating with local coffee roasters to upcycle their coffee sacks for wrapping their flowers.
They grow some floral elements and source flowers locally as much as possible. Should you decide to purchase stunning bouquets from them, they offer flower delivery Monday – Friday, with same day delivery available if orders are place by 11am across all Sydney suburbs.
WHAT PEOPLE LIKE
ENVIRONMENTAL FRIENDLY BOUQUETS. For nature lovers, The Fresh Flower Project should be your choice. They make sure that all your orders will come in an eco-friendly manner. They have upcycling materials that they used to preserve the environment and they shy away from using plastics.   
UNIQUE DESIGNS. They replace their designs daily so customers can get a refreshing arrangement everyday. To ensure fine quality, they offer limited choices and numbers for orders in a day. This also make them more sustainable in the long run.   
 PRODUCTS
Hand bouquets
Flowers in a vase
Wedding and event flowers
DELIVERY AND PAYMENT
Contact shop for more details.
12. COSMO'S FLORIST

Providing you with only the freshest flowers in Sydney, Cosmo's Florist is the continuation of what has been a family tradition of over 45 years. They source these beautiful blooms not only in Australia, but from all over the world!
With their team of experts in flora, and artists excellent in designing, they have provided tens of thousands of flowers to their customers. Whatever flower you may want in your bouquet and however you may want it to look like, Cosmo's Florist will surely deliver.
SPECIALTY

Flower arrangements

SELECTION SIZE

Moderate

STARTING PRICE

Starts at $70

DELIVERY FEE

Calculated upon checkout

WEBSITE

SOCIAL MEDIA

FB: https://www.facebook.com/CosmosFlorist/

IG: cosmosflorist

CONTACT DETAILS

Phone: (02) 9953 5255
Email: [email protected]
WHAT PEOPLE LIKE
RELIABLE DELIVERY SERVICES. Cosmo's Florist makes sure that your flowers are delivered to you at their best conditions and are still perfect-looking when they arrive at your door-step!
GORGEOUS FLOWER ARRANGEMENTS. From bouquets to just plain flower arrangements, they create jaw-dropping styles that would surely wow whomever would be at the receiving end of the flowers.
 PRODUCTS
Plants start at $70
Flower Arrangements start at $70
DELIVERY AND PAYMENT
Mastercard, PayPal, VISA
13.      PURE FLOWERS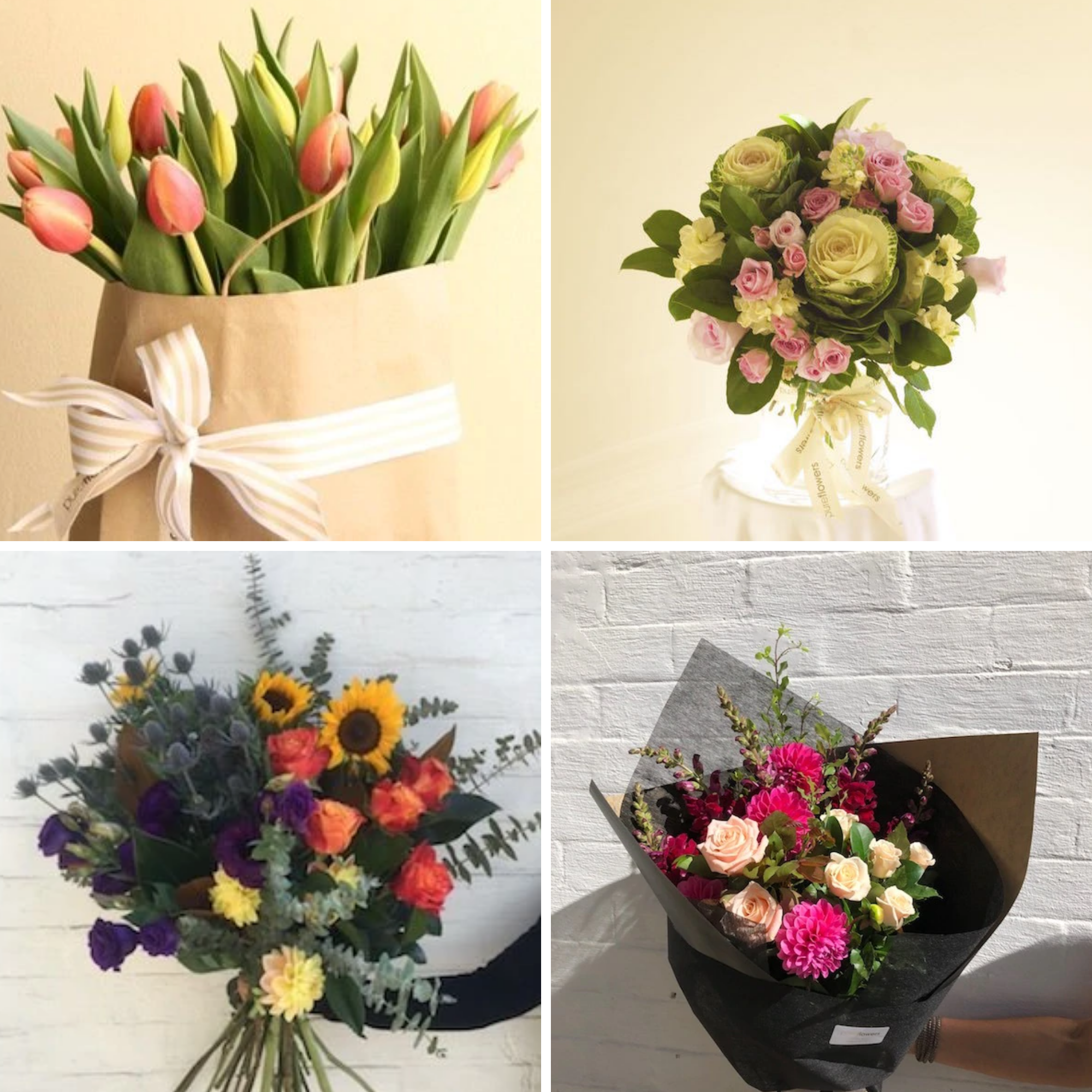 Pure Flowers is a multi-award winning flower shop known throughout Australia. The shop has come a long way since it was first established in 1995 — continuously creating beautiful arrangements that everyone loves. Their passion and love for flowers is something that reflects on their creations, so if you're looking for gorgeous masterpieces, then you've come to the right place. 
WHAT PEOPLE LIKE
SHOP ONLINE 24/7. Don't have a lot of time to order? Don't worry, Pure Flowers is open 24 hours a day for online orders. Message them whenever you need to and have someone attend to you in a jiffy. They can also deliver it the following day! Fortunately, these services are available for reasonable prices.
BEAUTIFUL ROSES. A rose is one of the most versatile flowers for any occasion, whose meaning changes depending on the color. In addition, its beauty is elegant and timeless– anyone who receives these flowers will be overjoyed. Pure Flowers has a wide array of these beauties, so make sure to include them in your arrangement.
PRODUCTS
Flower Bouquets – starts at $35
Sympathy Flowers – starts at $75
Wedding Flowers – contact them for quotation
Corporate Flowers – contact them for quotation
DELIVERY AND PAYMENT
VISA, MasterCard, American Express, PayPal
14. JODIE MCGREGOR FLOWERS
At Jodie McGregor Flowers, not only can you expect the finest craftsmanship, but longevity as well considering they only use the freshest flowers for all of their pieces.
WHAT PEOPLE LIKE
BEST BLOOMS. You can expect every order from Jodie McGregor Flowers to last longer than most arrangements. This is because the shop is committed to only using fresh stems for any and all arrangements.
EVENT FLOWERS. Need to spruce up an event? Maybe a wedding or corporate gathering? Jodie McGregor Flowers can accommodate your requests and make these events more special and memorable with their fresh flower arrangements.
PRODUCTS
Flower bouquets
Flower arrangements
Seasonal flowers
Flower boxes
DELIVERY & PAYMENT
All major cards and Paypal. Deliveries 7 days a week, order up to 4pm for same day delivery.