Brisbane is the capital and the most populated city in the Australian state of Queensland. It is also known for being one of the most sophisticated cities in the world. Aside from being naturally scenic, Brisbane is also home to cultural institutions and interactive exhibitions. To fully experience the wondrous that is Brisbane, make sure to see for yourself their collection of fresh and local flowers.
1.      POPPY ROSE NORMAN PARK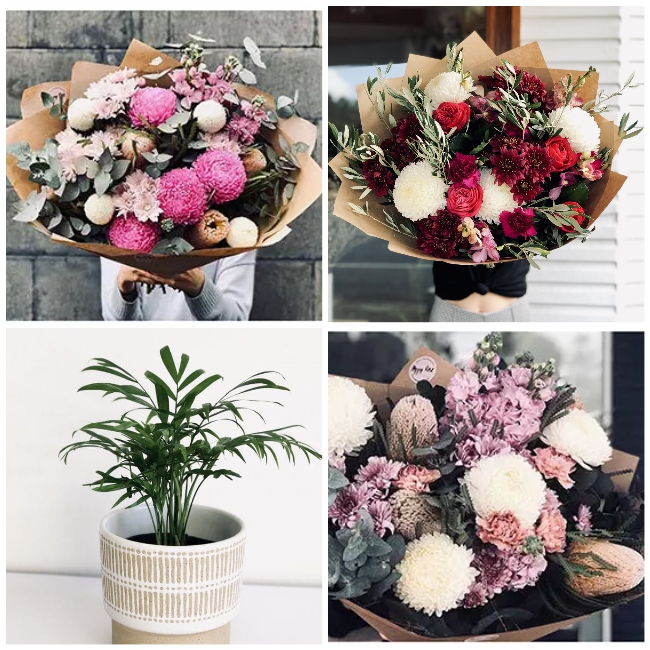 Poppy Rose is truly a lovely shop as they create not merely a flower arrangement but a masterpiece that anyone would really love to receive. The shop creates fascinating floral designs that are perfect for any kind of occasions. Not only that, they also make sure that they do not contribute more on the disruption of the environment, thus they're making their biggest efforts to do business whilst taking care of the nature.
WHAT PEOPLE LIKE
ENVIRONMENT-FRIENDLY. The shop makes sure that not only do they help bring smiles to people who receive their wonderful flower arrangements, but also they help in preserving the beauty of the environment by adapting environment-friendly tools and processes.
FLORAL SUBSCRIPTION. You'd always be able to avail the shop's premium bouquets by availing their floral subscription offers.
PRODUCTS
Flower Subscription – $44 to $125
DELIVERY AND PAYMENT
PayPal and credit cards
2.      FLOWERS BY JANE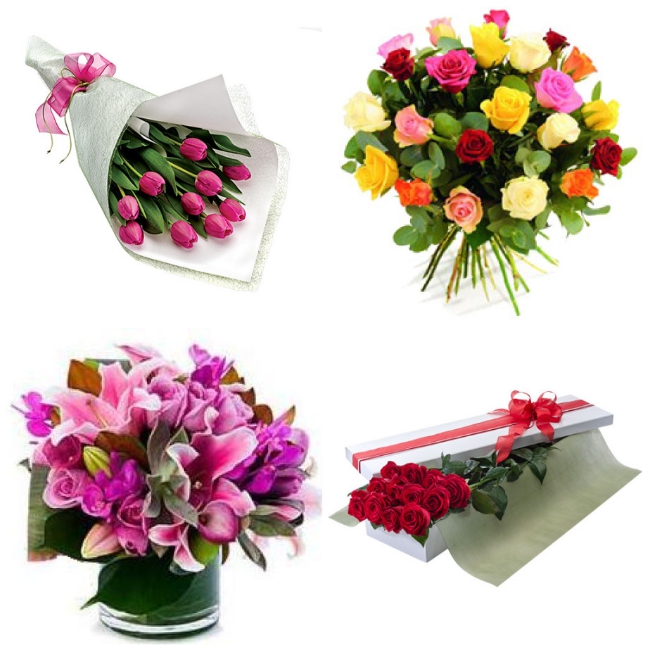 Flowers By Jane believes that gifts should always be special and heartfelt. It does not necessarily mean that they have to be extravagant and expensive. They can be as affordable yet as thoughtful as flower arrangements and you know that Flowers By Jane can be your best bud in times like this. So, for your next gift idea you might want to consider tapping them.
WHAT PEOPLE LIKE
LARGE SELECTION. The shop has all kinds of flowers readily available for purchase. They understand that one occasion is different from the other so they make sure to create theme-appropriate flowers to make sure that they can cater to whatever kind of flower needs you may have.
EXPERT FLORIST. The shop is composed of a team of experts in different fields that all come together to build a business that will cater to the flower needs of the people in Brisbane.
PRODUCTS
Bouquets – $69 to $130
Sympathy Flowers -$79 to $130
Flower Arrangements – $99 to $145
DELIVERY AND PAYMENT
Visa, PayPal, Mastercard
3.      DIVINE FLOWERS BRISBANE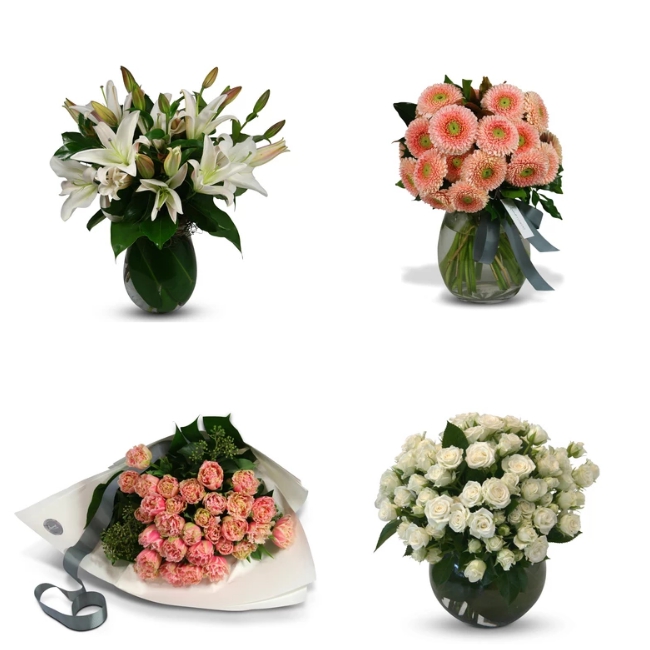 Divine Flowers Brisbane has a large inventory of different kinds of fresh flowers turned into even more wonderful sets of floral arrangements. The shop makes sure that they have everything you need that will make your event or your home space even brighter and livelier so they strive to create new and unique floral designs everyday.
WHAT PEOPLE LIKE
WIDE SELECTION. Whether you want a simple arrangement or a complex one, the shop can guarantee that they have everything you need from their collection.
PRODUCTS
White Flowers – $78 to $195
Sympathy Flowers – $55 to $200
Seasonal Flowers – $78 to $160
DELIVERY AND PAYMENT
AMEX, Apple Pay, Mastercard, Visa, PayPal, Shopify
4.      POCO POSY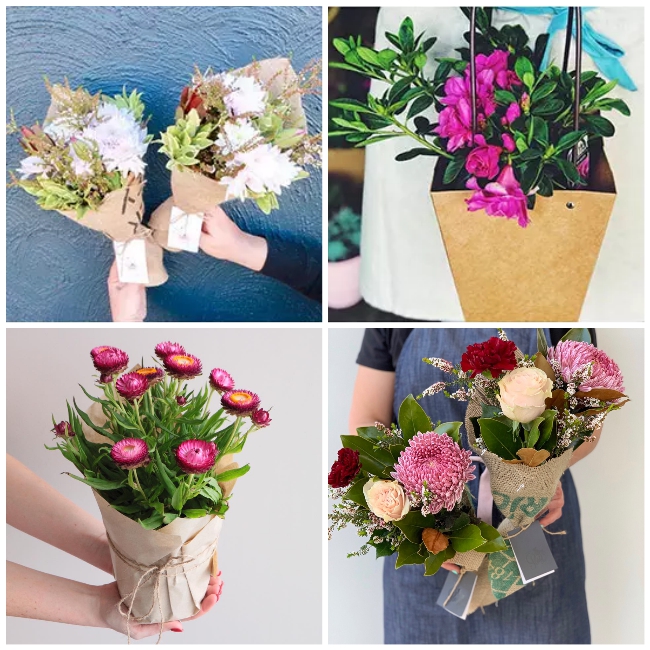 Are you fond of surprises? Are you planning on sending a friend a fresh set of rose bouquet for her birthday? Maybe feeling quite romantic and planning to send someone some fresh tulips? All that and more can be done with the help of the talented and friendly staff of Poco Posy. The shop is equipped with all kinds of arrangements and reliable delivery services so guaranteed that your orders are well taken care of.
| | |
| --- | --- |
| SPECIALTY | Fresh blooms |
| SELECTION SIZE | Small |
| STARTING PRICE | Starts at $35 |
| DELIVERY FEE | Calculated at checkout |
| WEBSITE | http://www.pocoposy.com.au/         |
| SOCIAL MEDIA | @pocoposy |
| CONTACT DETAILS | 1300 868 168 |
WHAT PEOPLE LIKE
100% CUSTOMER SATISFACTION. The shop makes sure that their clients are always happy and satisfied with their work and it is clearly shown on the good feedback that they get from their beloved clients.
PRODUCTS
DELIVERY AND PAYMENT
Contact shop for inquiries.
5.      LITTLE MR BOUQS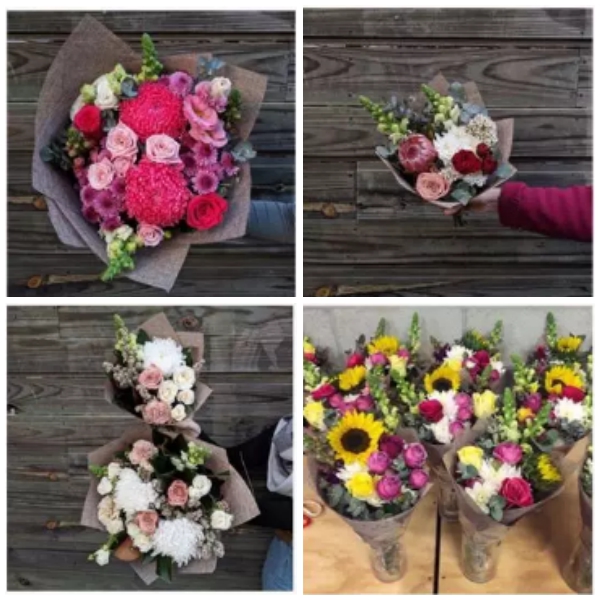 Little Mr Bouqs is a relatively young business with a big heart for creating affordable yet stunning flower arrangements. The owners and the whole team are committed to making the lives of the people in Brisbane an even more beautiful one with their flower products that are undoubtedly amazing and always come in style.
| | |
| --- | --- |
| SPECIALTY | Original floral designs |
| SELECTION SIZE | Medium |
| STARTING PRICE | Starts at $44 |
| DELIVERY FEE | Calculated at checkout |
| WEBSITE | https://littlemrbouqs.com.au/ |
| SOCIAL MEDIA | IG:@littlemrbouqs |
| CONTACT DETAILS |   |
WHAT PEOPLE LIKE
GOOD CUSTOMER SERVICE. One of the best qualities of Little Mr. Bouqs is their being accommodating and attentive to all their customers' needs. They make sure to always keep close communication with them and as a result, they earn their trust and they keep a good relationship with them.
ON TIME DELIVERY. The shops believes that all time is precious and must not be taken for granted that is why they make sure to deliver the orders on the exact date and time that was agreed upon. They do not want any of their customers to wait or feel unattended.
PRODUCTS
DELIVERY AND PAYMENT
Contact shop for details.
6.      BELLFIELD'S FLORIST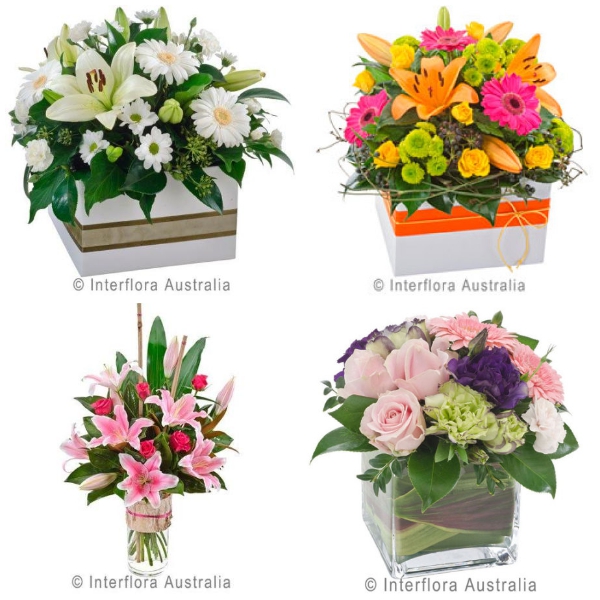 Bellfield's Florist is strategically located at the heart of Brisbane CBD where it is highly accessible for those who are interested in making their day a bit different and quite colorful. The team takes pride in their originally created designs that their talented florists have dedicated their time and effort into. The shop is also known for having a good eye for detail, thus resulting to great customer service.
| | |
| --- | --- |
| SPECIALTY | Contemporary designs |
| SELECTION SIZE | Large |
| STARTING PRICE | Starts at $65 |
| DELIVERY FEE | Starts at $10 |
| WEBSITE | http://www.bellfieldsflorist.com.au/ |
| SOCIAL MEDIA | FB:https://www.facebook.com/pages/Bellfields-Florist/271650816180915?fref=ts |
| CONTACT DETAILS | 07 3221 5000 |
WHAT PEOPLE LIKE
AFFORDABLE PRICES. Having a large budget is not required if you decide to send someone a beautiful set of flowers. All you need is the heart to do it and you will be good to go. Especially with flower shops like Belfield's Florist where they strive to offer flower products at low prices but still keeps a high quality of items.
ORIGINAL DESIGN. The creative team of Belfield's Florist always refreshes their flower designs and consistently come up with new, more sophisticated designs that matches the trend. While they keep the classics, they also aim for modern designs that definitely go with any occasion or theme of events.
PRODUCTS
Sympathy Flower – $65 to $150
Thank You Flower – $65 to $120
Corporate Flower – $115 to $200
DELIVERY AND PAYMENT
Major debit and credit cards.