From gift to party, everybody loves a surprise every now and then. After all, a little surprise will not do you harm, especially with a touch of flowers. Flowers could just be the solution if you are having jitters to say sorry or I love you. Besides, flowers is the perfect messenger of any good or bad news. So grab your laptop and ensure a secure internet connection because we have listed top 6 flower deliveries in Austria.
1. BLUMENHAUS ZUM DOM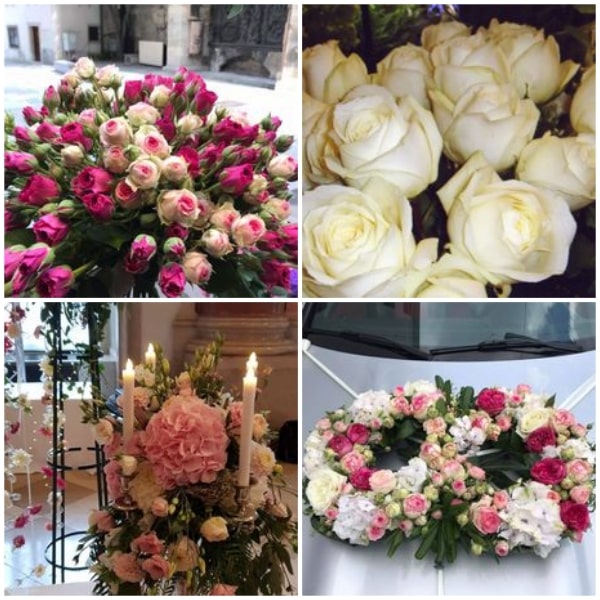 Blumenhaus zum Dom specializes in creating stunning bouquet arrangement perfect for those who want to achieve a modern, chic style event surrounded by fresh and glamorous flowers. They have great attention to detail that is why you will be guaranteed that all their flower products, not only their famous bouquets, are in best quality.
WHAT PEOPLE LIKE
VERSATILE. Their customers love how their collection has everything they need starting from the bouquets that can be sent as gifts to your loved ones up until the indoor and balcony decorations that will make your homes as lovely as ever.
CUSTOMIZED. The shop acknowledges that each of their customers has their own preferences when it comes to flower decorations that is why they offer customized designs to perfectly match the event that you will be decorating.
PRODUCTS
Wedding Flowers
Mourning Flowers
Cut Flowers
DELIVERY AND PAYMENT
Payment and delivery details may be requested through phone or online.
2. DOLL'S BLUMEN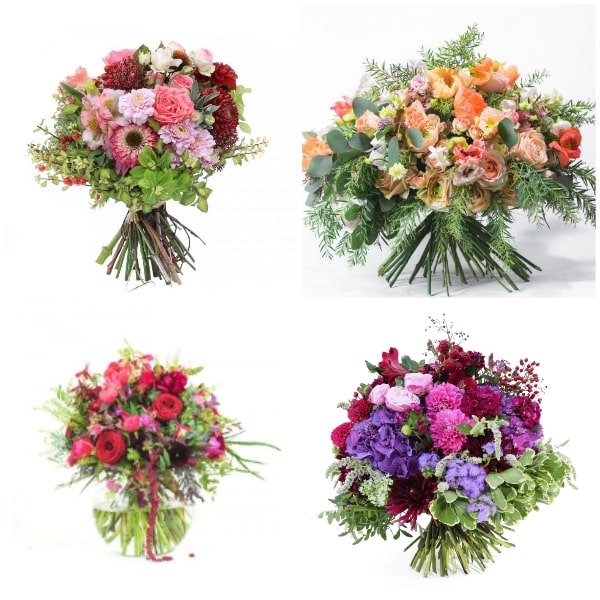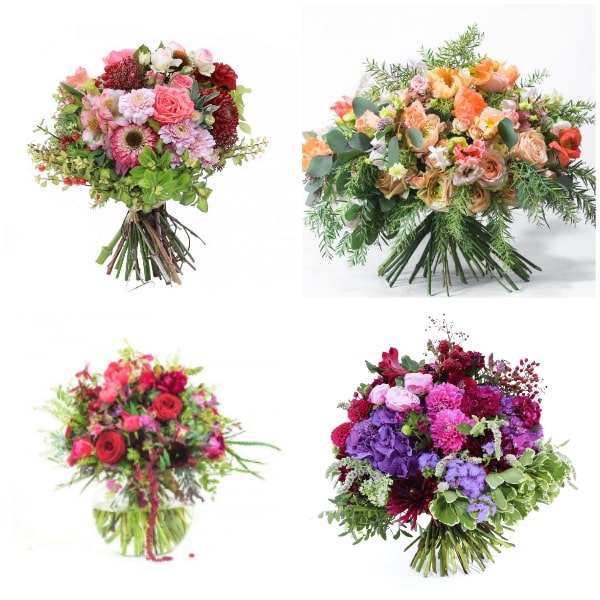 Doll's Blumen was founded in 1993 by Bernd & Karin Doll in the Josefstadt. From starting as a small shop, it eventually gained its popularity in the industry and earned lots of loyal customers. At present, the team is composed of various professionals that all have passion and skills in the business of flower arranging and shipping services.
| | |
| --- | --- |
| SPECIALTY | Wedding flowers |
| SELECTION SIZE | Large |
| STARTING PRICE | Starts at € 38.00 |
| DELIVERY FEE | Calculated at checkout |
| WEBSITE | https://www.dollsblumen.at |
| SOCIAL MEDIA | |
| CONTACT DETAILS | + 43 (1) 4059531 |
WHAT PEOPLE LIKE
FLOWER ART. Aside from surprising their clients with their stunning bouquet arrangement ideas, they also wow them with their amusing flower arts especially during sophisticated events. Would you believe that they are able to create a mannequin dress just out of fresh flowers? Amazing, right?
PRODUCTS
Bouquets – € 38.00 to € 98
Bridal Bouquets – € 38.00 to € 98
DELIVERY AND PAYMENT
Contact the shop.
3. FLOWER COMPANY
Flower Company has large collection of different kinds of flowers for all occasions and events that you may think of. Whether you want a romantic bouquet arrangement for your surprise anniversary dinner, or an elegant centerpiece for your fairytale-like wedding, the shop ensures that they can cater to all your flower needs. They would also happily assist you, should you decide to see their collections in person.
WHAT PEOPLE LIKE
AFFORDABLE PRICES. You would not expect that for the kinds of products that they create, knowing that they are all of high quality and best materials that the shop would offer them at very affordable prices. This is really perfect for those who want excellent quality of products but are sort of having some troubles when it comes to the budget.
GREAT SERVICE. Aside from making sure that their flower products are made from fresh and high quality materials, they also maintain a good relationship with their customers. They want them to know that they value them and they will strive to always do their best to make sure that their beloved customers are always satisfied with their service.
PRODUCTS
Bridal Bouquets
Arrangements
Funeral Flowers
DELIVERY AND PAYMENT
Directly inquire with the shop.
4. BLUMEN LIPPE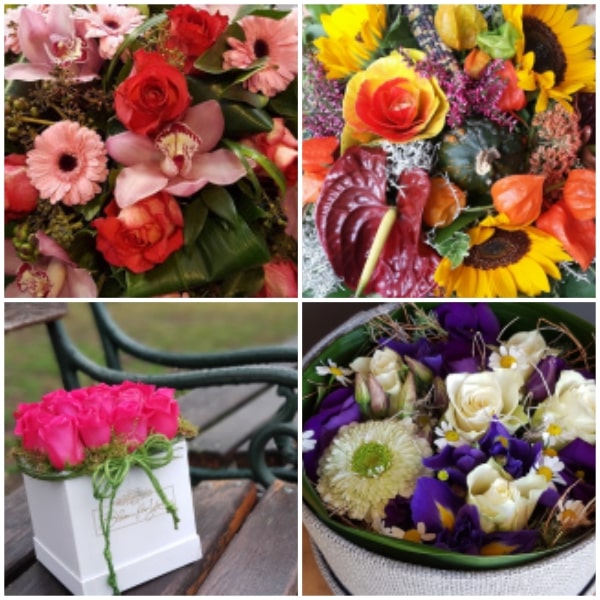 Blumen Lippe is not your ordinary flower shop. In fact, the business is now run by the 4th generation of family. It started in the 1940s and until now they never failed to provide excellent products and services to the people in Austria. Craftsmanship, creativity, and passion for flowers are the key factors of why their business always blooms.
| | |
| --- | --- |
| SPECIALTY | Fresh flowers for all occasions |
| SELECTION SIZE | Large |
| STARTING PRICE | Contact the shop for the price list |
| DELIVERY FEE | Calculated at checkout |
| WEBSITE | https://www.blumen-lippe.at |
| SOCIAL MEDIA | |
| CONTACT DETAILS | +43 6643455936 |
WHAT PEOPLE LIKE
STUNNING DESIGNS. For the Lippe family, their business of designing flower arrangements is more than just a profit, but it is rather their way to show the world their passion of flowers and arts, and making sure that all products that the shop displays is made with careful attention to details and always done in excellent quality and authenticity.
LARGE SELECTION. Whether you need a flower arrangement for your romantic anniversary dinner, or a stand flower for your newly opened bakeshop, all these are always available at the shop. They have hundreds of fresh flowers available and they are more than willing to create more for you that vary in design, color, and sizes.
PRODUCTS
Bouquets
Flower Arrangements
DELIVERY AND PAYMENT
Bankomat, credit cards, PayPal, bank transfers.
5. PUSTEBLUME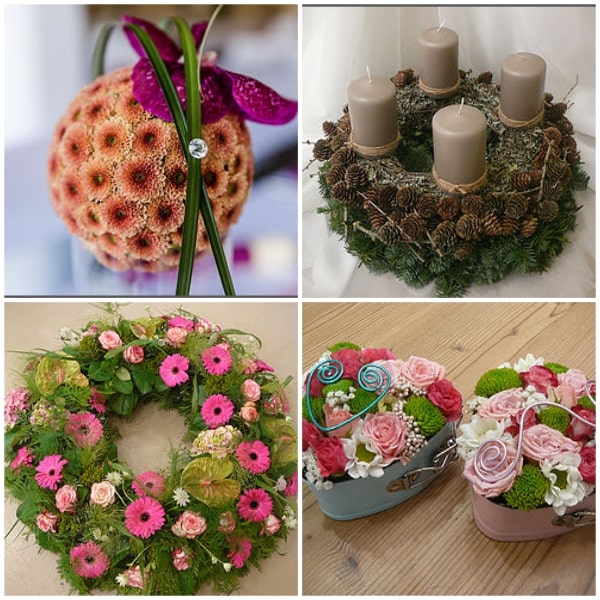 Pusterblume believes that flowers have the power to say things words cannot utter. They are firm that through their handcrafted floral arrangements, they will be able to help their beloved clients express their genuine feelings. The shop truly invests in good relationship with their customers that is why they always prioritize them, aiming for a 100% customer satisfaction.
WHAT PEOPLE LIKE
WIDE VARIETY OF FLOWERS. Since Pusteblume is considered as one of the leading and most trusted online flower delivery companies in Austria, it's not surprising that they house such a large catalog of flowers. You can browse by flower type or shop by occasion and you still won't run out of options.
PRODUCTS
Wedding
Mourning
Christmas
DELIVERY AND PAYMENT
You may set an appointment for individual deliveries.
6. BLUMERIE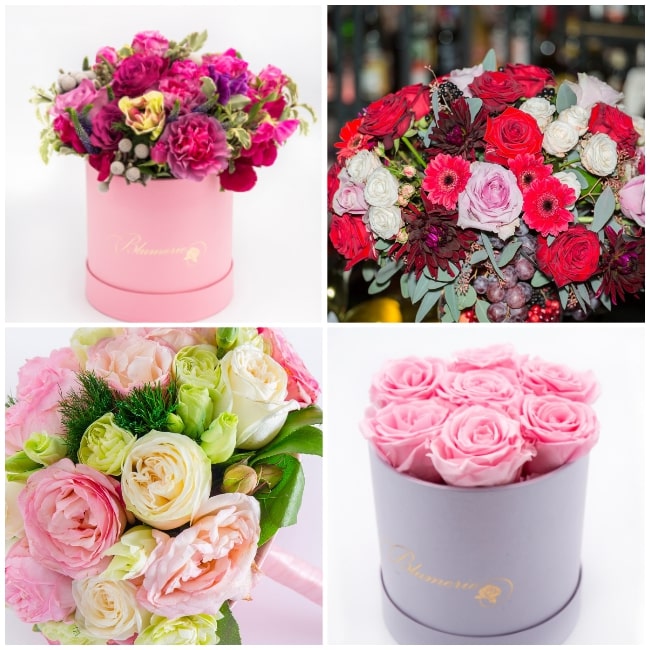 Blumerie sure has one elegant collection of fresh flowers. If you will look at their flower arrangement inventory, you will see how much effort they really put in just to provide the most stunning and premium floral designs that you can find in Austria. Their shop is most famous for their roses packaged in elegant boxes that are ideal as gifts.
WHAT PEOPLE LIKE
FLORAL SUBSCRIPTION. Can't get enough of their beautiful flower arrangements? No worries. Just simply subscribe to their weekly flower delivery and you will never run out of stunning, fresh flowers in your offices or home.
BOUTIQUE FLOWERS. The company prides itself not only for its wide exclusive collection of bouquet flowers but also for its affordability. Browse their colorful collection of bouquets, flower baskets, flower boxes, and more!
PRODUCTS
Boxed Arrangements – €75.00 to €150.00
Bouquets – €75.00 to €150.00
DELIVERY AND PAYMENT
Deliveries run from Monday to Saturday.