Walking along Vienna, you will find beautiful growing flowers in different colors and sizes. There are many areas within the town that are home to various blooms or blossoms. Thus, visitors get attracted to its ambiance and nature. If you'd like this lovely creation to be arranged wonderfully, might as well make an order from their trustworthy flower shops. To know more about it, take a look at the list of the 8 best flower delivery in Vienna.
1. DOLL'S BLUMEN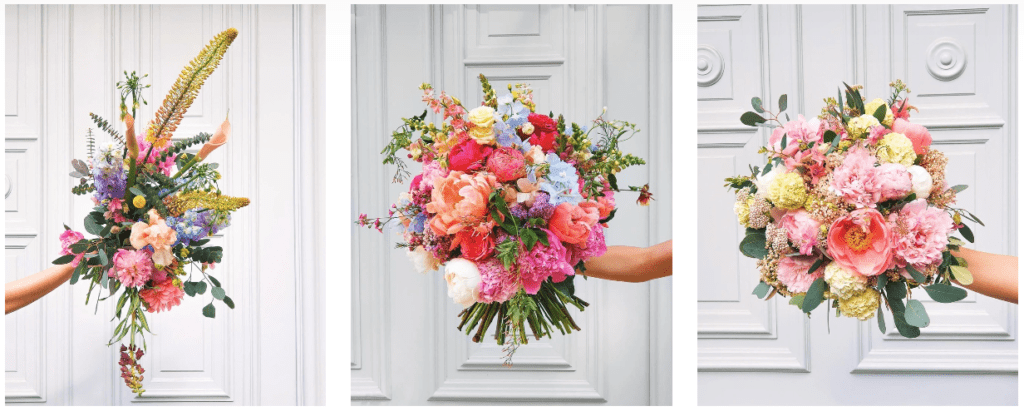 Doll's Blumen first began its journey in the floristry industry in 1993, when Bernd & Karin Doll opened the humble store in Josefstadt. Since then, the shop steadily grew its customer base by providing quality arrangements at great price points.
They have a team of dedicated floral designers which create lovely bouquets for their clients. They combine vibrant and colorful flowers and turn it into a coherent creation.
Currently, Doll's Blumen is only flowershop in Vienna with its own well functioning website and shop.
WHAT PEOPLE LIKE
AFFORDABLE BLOOMS. Another specialty of Doll's Blumen is their Bundweise. Flowers from this collection may not come arranged or cleaned, but it does allow customers to get them at a much cheaper price. There's no reason to fret about quality, though, since Doll's Blumen guarantees that they're as beautiful as the ones used in their pieces.
'GRAM WORTHY PIECES. Doll's Blumen, with their popular Instagram page, understands full well the need of people to share important facets of their lives — like flower gifts! This is why the stylists at the shop constantly push themselves to create beautiful and memorable creations that are worthy to go on anybody's feed. 
PRODUCTS
Bouquets – starting at 40 euros
Peonies – starting at 25 euros
Bundweise – starting at 15 euros
Event flowers
DELIVERY & PAYMENT
Contact shop for more information. 
2. FLORAL GARAGE GRIESMAIER

Floral Garage Griesmaier has been in the business for so many years. This brings them experiences as well as professional skills in dealing with plants. Also, their staff is full of innovation and creativity. 
Here, you will get exclusive floristry according to the latest trends. They are also constantly developing their floral concepts for their customers. Further, they have friendly and courteous staff who are glad to be of help in choosing the right flowers and arrangements. 
SPECIALTY

Traditional with modern designs

SELECTION SIZE

Curated

STARTING PRICE

Inquire for cost

DELIVERY FEE

Calculated at checkout

WEBSITE

SOCIAL MEDIA

Instagram: @floralgaragegriessmaier

Facebook: /Floral-Garage-Griessmaier

CONTACT DETAILS

+43 (0) 1 280 62 61  | [email protected]
WHAT PEOPLE LIKE
FRIENDLY AND ACCOMMODATING STAFF.

The shop has friendly and approachable staff which guides customers with their purchase. They make sure that every buyer will be given the attention they need to make sure that the orders will be processed swiftly.

STUNNING BOUQUETS AND ARRANGEMENT.

They have talented florists which are skilled in the art of floristry. That being said, you can expect stunning bouquets and arrangement from them. You may view their catalogue on their site

.

 
 PRODUCTS
Flower arrangement

– Contact shop for price
DELIVERY AND PAYMENT
Contact shop for more details.
3. FLOWERS LORENZ PRIDT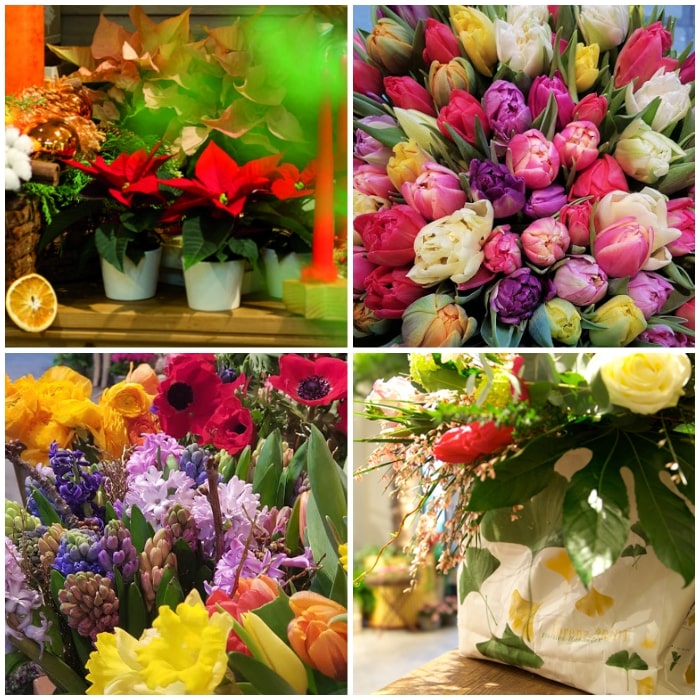 Flowers Lorenz Pridt offers various flowers for different occasion such as weddings, birthday celebration, corporate meetings, and concerts. They also have gorgeous floral arrangements, indoor plants, and mourning jewelry. If you want to know more about plants, you may attend their training sessions. They will provide useful tips and recommendations in handling blooms.
WHAT PEOPLE LIKE
GREAT CUSTOMER SERVICE. Customers praised the shop for their good customer service. They have friendly and prompt staff that assists buyers all throughout the process of fulfilling their orders. So, if you hate dealing with hostile staff, you can save yourself from the hassle by going here.
GORGEOUS FLORAL ARRANGEMENT. The shop does not disappoint when it comes to their product. As great as their customer service, they have stunning floral arrangement which awed their buyers.
PRODUCTS
FLOWER BOUQUET: Inquire for cost
DELIVERY & PAYMENT
4. FLOWERS MALECEK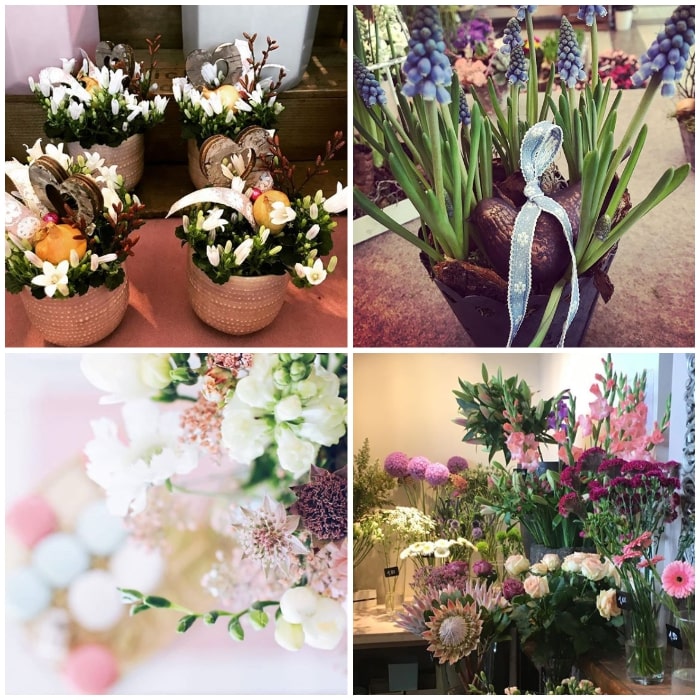 You may also get your blooms at Flowers Malecek GmbH. This shop provides all services related to floristry. They have bouquets, potted plants, seasonal items, funeral flowers, wedding floristry, and nursery. Their team composed of passionate and dedicated florists which create stunning floral arrangement. You may contact them thru their phone number or via email.
| | |
| --- | --- |
| SPECIALTY | Seasonal flowers |
| SELECTION SIZE | Moderate |
| STARTING PRICE | Inquire for cost |
| DELIVERY FEE |   |
| WEBSITE | https://www.blumen-malecek.at |
| SOCIAL MEDIA | Instagram: @ blumen_malecek |
| CONTACT DETAILS | +43 (0) 1 – 9 62 1502 / [email protected] |
WHAT PEOPLE LIKE
DATA PROTECTION. Transacting online can be a bit anxious to some because of possible hacking. But don't worry. At Flowers Malecek, your personal information and credit card details will be protected. They employed the necessary measure in ensuring that no third party can access your data.
GREAT SELECTION OF FLOWERS. The shop has a wide variety of floral arrangement and other floristry products that you can buy. These are all perfect for your home decoration as well as your workspace. You can also ask them to arrange your flowers for weddings and other special events. 
PRODUCTS
FLOWER BOUQUETS: Inquire for cost
DELIVERY & PAYMENT
5. BLUMENGRUSS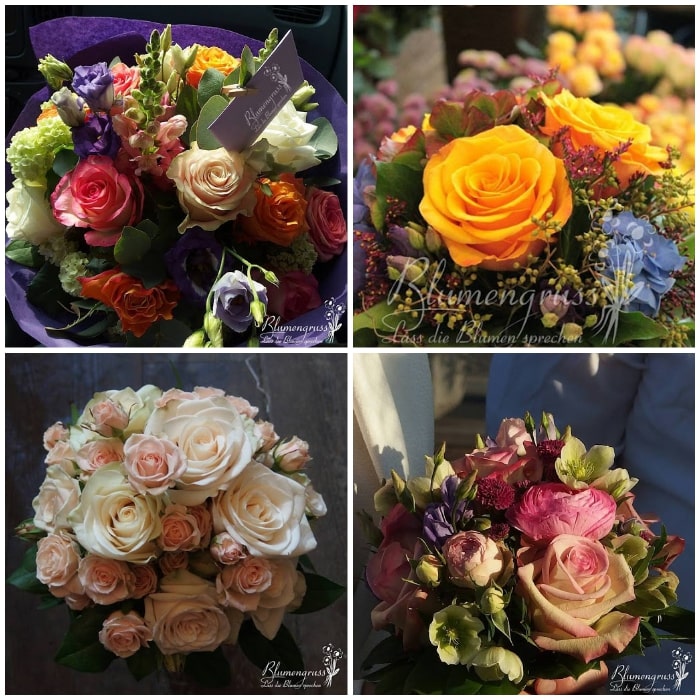 Another shop that you can visit is Blumengruss. They sell blooms and premium floral arrangement. It was founded in 2012 by a professional florist. As such, you are ensured that your orders are well-taken care of. They take pride on accommodating requests or wishes from their buyers. So, if you can't find anything that will suit your preference, then might as well contact their shop.
| | |
| --- | --- |
| SPECIALTY | Custom-made flowers |
| SELECTION SIZE | Moderate |
| STARTING PRICE | Inquire for cost |
| DELIVERY FEE | Calculated upon checkout |
| WEBSITE | http://blumengrussshop.simplesite.com |
| SOCIAL MEDIA | Instagram: @ blumengrusswien Facebook: /blumengrusswien |
| CONTACT DETAILS | 0650 3463649 / [email protected] |
WHAT PEOPLE LIKE
BEATIFULLY CRAFTED BOUQUETS. The shop has numerous stunning bouquets which you can buy from them. Having a professional florist as the owner, everything is managed properly. From the storing of the flowers up to the creation of your bouquet. 
CUSTOMIZED ORDER. If you're sick of the usual arrangement, you can try their custom-made floral arrangement. All you need to do is mention your preference and their florists will do the work for you.
PRODUCTS
FLOWER BOUQUET: Inquire for price
DELIVERY & PAYMENT
6. BLUMEN LIPPE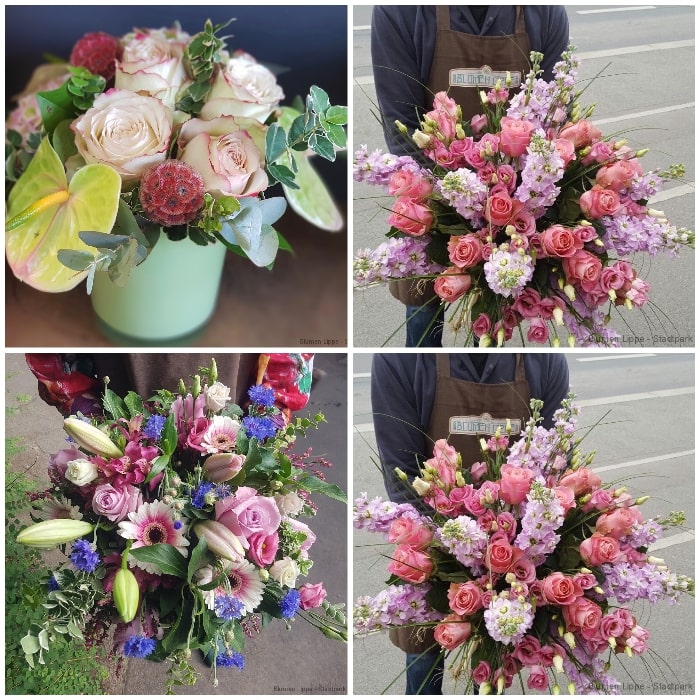 Blumen Lippe is a family owned and operated business. It was established in 1940 and since then have continued to serve great blooms in the region. Their flowers are sourced from Austria, and European or non-European countries. They import flowers only from those certified growers so as to ensure quality, freshness, and environmental sustainability. Their shop delivers flower everyday all throughout the locality.
| | |
| --- | --- |
| SPECIALTY | Season Flowers |
| SELECTION SIZE | Moderate |
| STARTING PRICE | Depends on the order |
| DELIVERY FEE | $15 |
| WEBSITE | https://www.blumen-lippe.at |
| SOCIAL MEDIA | Instagram: @ blumenlippe Facebook: /Blumen-Lippe-1316666238350851 |
| CONTACT DETAILS | 0564 049 711 | 0542 511 833 |
WHAT PEOPLE LIKE
FLOWER SUBSCRIPTION. Love to have blooms everyday? Here at Blumen Lippe you can have your flowers delivered to you daily, weekly, or as frequent as you want without ordering from them. All you need to do is to subscribe to their weekly or daily service and pay the necessary fees. They will then automatically send you the flower that you'll want.
7 DAYS OPENING. Unlike other flower shops, they operate and accept orders on Sundays and even holidays. The shop serves its client 365 days a year. Thus, you won't have any excuse so as not to give your loved one's flowers for their special day.
PRODUCTS
FLOWER BOUQUET/VASE ARRANGEMENT/FLOWER BOX: Depending on the order
DELIVERY & PAYMENT
They accept bank transfers, PayPal, Bankomat and credit cards.
7. FIORI COMPANY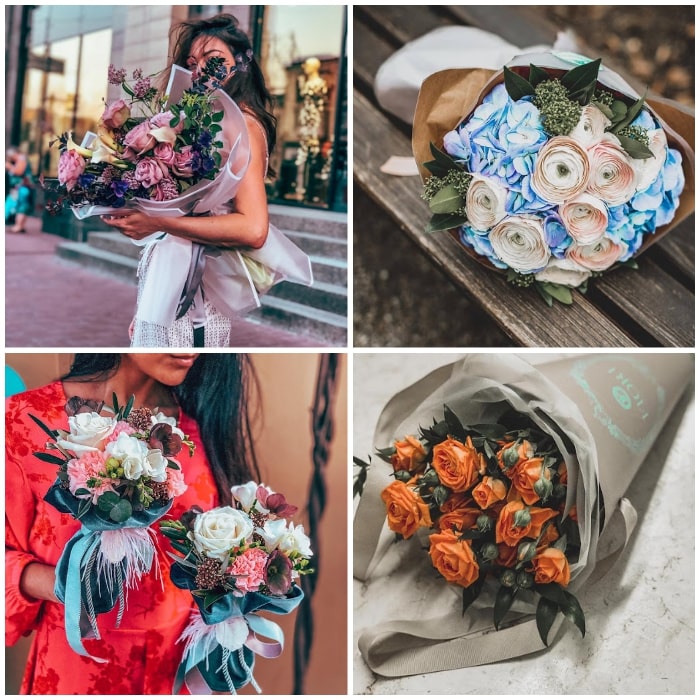 Fiori Company started as a flower boutique before they opened their online shop. With 8 years in the industry, their experience with floral arrangement and decoration is massive. They have over 1000 projects which they have participated in. This made them confident in delivering quality service and product to their customers.
| | |
| --- | --- |
| SPECIALTY | Modern handtied bouquets |
| SELECTION SIZE | Small |
| STARTING PRICE | $60 |
| DELIVERY FEE | $10 – 1st District $15 – 2nd to 23rd district |
| WEBSITE | http://fioricompany.at/ |
| SOCIAL MEDIA | Instagram: @fiori_at Facebook: /fiorivienna Twitter: @ Fiori_ua Pinterest: @ Fiori_ua |
| CONTACT DETAILS | +43 676 7777 031 / +43 1 512 61 90 | [email protected] |
WHAT PEOPLE LIKE
EVENT DECORATION. Fiori Company can handle events in whatever size—small or big. They have wide experience with handling flowers so they are very flexible on any occasion. Thus, for your upcoming events, you can contact their shop for the pricing and arrangement.
PROFESSIONAL ADVICE. Want to learn more about flowers? At Fiori Company, they offer professional advice. Be it for arrangement on bouquets or for events. So, if you have questions regarding blooms, you may inquire from their florists.
PRODUCTS
DELIVERY DETAILS
Orders made after opening hours will be processed on the following day.
8. BLUMENWERK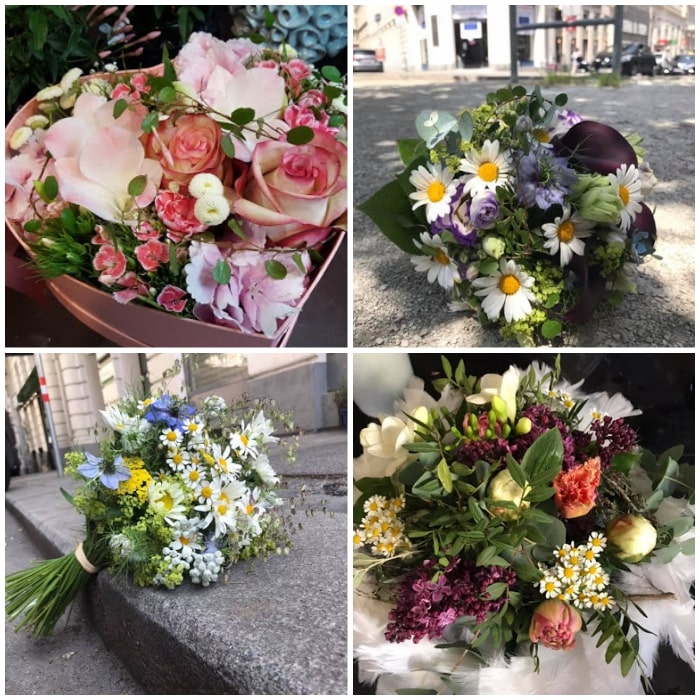 Last on the list is Blumenwerk. It operates business 6 days a week, from Monday up to Saturday. They offer a large variety of exotic and native flowers as well as unusual plants. Their glasses, vases, and other accessories are sourced from France, Germany, and Netherlands. AS such, you're assured that their designs are constantly changing.
| | |
| --- | --- |
| SPECIALTY | Wedding flowers |
| SELECTION SIZE | Customized |
| STARTING PRICE | Inquire for cost |
| DELIVERY FEE | Contact shop for price |
| WEBSITE | https://www.blumenwerk.at |
| SOCIAL MEDIA | Facebook: /Blumenwerk-211556672377765/ |
| CONTACT DETAILS | +43 (0) 1 535 69 90 |
WHAT PEOPLE LIKE
FLOWER SUBSCRIPTION. The shop also offers flower subscription which can be delivered as frequent as you want. They offer fresh flowers and floral arrangements perfect for offices, reception areas, hotels, or restaurants.
WEDDING PACKAGE. Aside from their customized bridal bouquets, they also offer other wedding essentials. These includes badges for grooms, hair wreaths for children, and car accessories. They also do church decorations as well as arrangements on the reception area. Just contact their shop for pricing.
PRODUCTS
FLOWER ARRANGEMENT: Inquire for cost
DELIVERY DETAILS
9. Blumenhaus zum Dom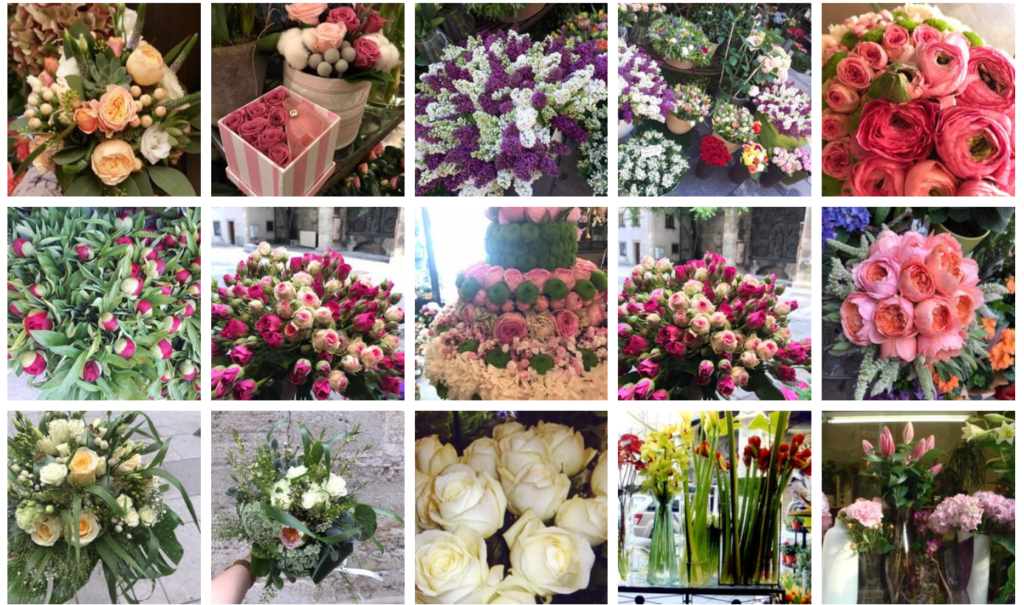 With great attention to detail, Blumenhaus zum Dom has been operating as a flowershop in the cathedral for many years. They're known to create flower arrangements that are jaw-dropping and worthy of display. They always strive to be excellent in customer service so they make sure to always meet the expectations of every client at the utmost of their expertise.
WHAT PEOPLE LIKE
Reliable Delivery Service – No matter where you are in Vienna, or even the world, Blumenhaus zum Dom and their partnered flower shops would ensure that your flowers are in best quality and are the freshest they can be. You don't have to worry about when your orders will come in as the shop has a system to see where your orders are!
Individual Design – Whatever the occasion may be that you'd need flowers, the shop is ready to provide great designs and is open for your suggestions that would suit your taste better.
PRODUCTS
Plants
Decorative Flowers
Wedding Flowers
Grief flowers
DELIVERY & PAYMENT
Contact shop for more information.
10. FLOWERCOMPANY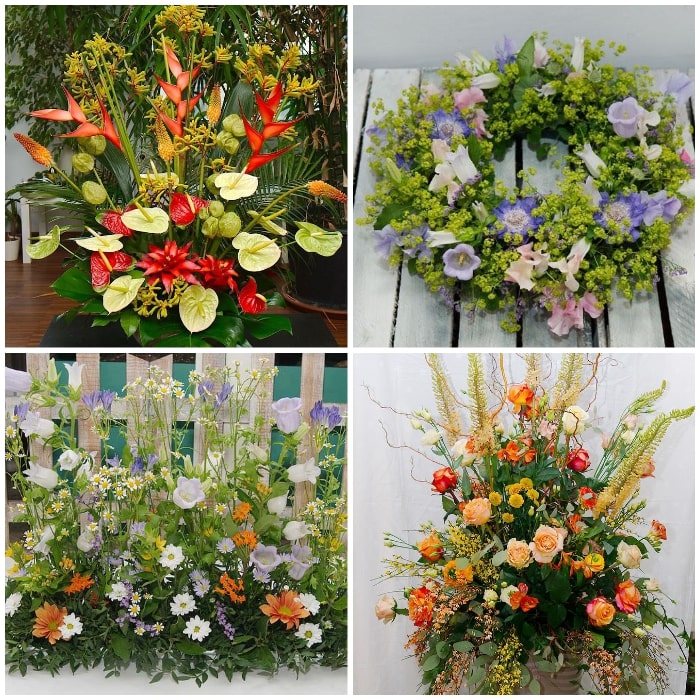 Flowercompany is best known for having variety plants and flowers. They have wide range of blooms as well as indoor plants that you may choose from. There are seasonal flowers, exotic plants, and our all-time favorite. You may also find bouquets and floral arrangements on their shop. Their shop is open from 9:30 to 8pm on Monday to Friday and until 6pm during Saturdays.
| | |
| --- | --- |
| SPECIALTY | Exotic flowers |
| SELECTION SIZE | Small |
| STARTING PRICE | $17 |
| DELIVERY FEE | Depends on the area |
| WEBSITE | http://flowercompany.at/ |
| SOCIAL MEDIA | Instagram: @flowercompany_vienna Facebook: /Flowercompany/195434227308454 |
| CONTACT DETAILS | +43 (0) 1 581 04 72 / [email protected] |
WHAT PEOPLE LIKE
SAME DAY DELIVERY. Are you looking for a same day flower delivery? Worry no more because Flowercompany offers same day delivery. They accept orders placed through a phone call or from their email address. Rest assured that quality won't be compromised with this kind of system.
DIFFERENT VARIETY OF FLOWERS AND PLANTS. Customers loved how the shop has variety of flowers and plants as their option. As such, they don't have to stick with their usual choice of blooms. Here, you will find exotic flowers and various seasonal blooms.
PRODUCTS
FLOWER BOUQUET: $17 – $90
DELIVERY & PAYMENT
Payments may be made through VISA, MasterCard, and PayPal. Bank transfer is accepted too; however, note that it will take 2-5 working days before such payment be confirmed.
11. BLUMEN ANGIE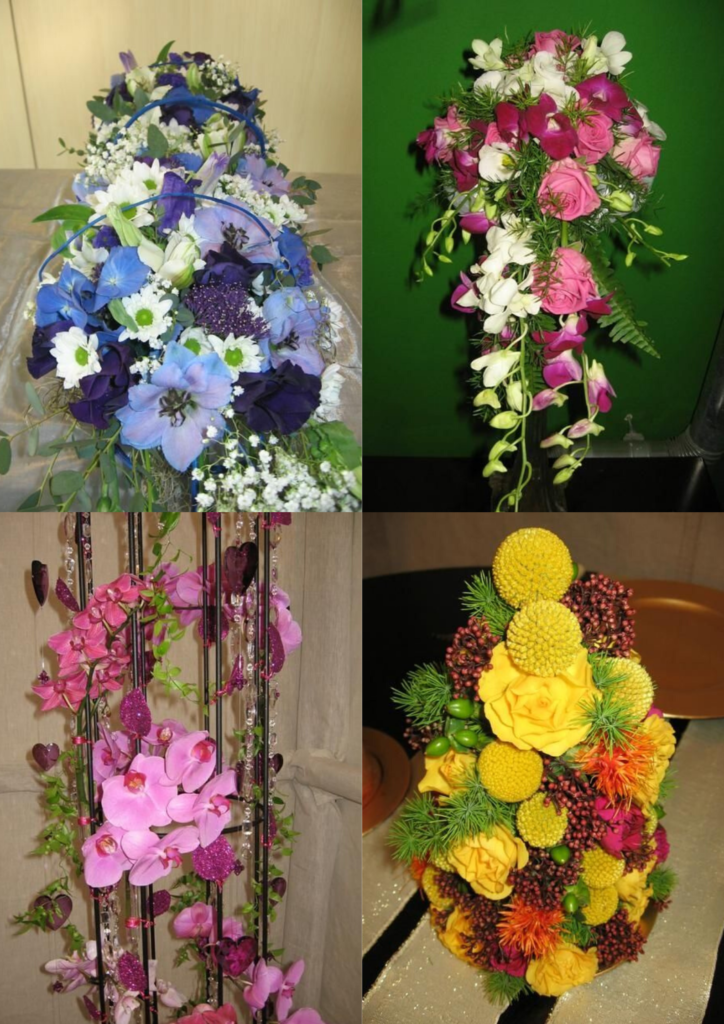 As dedicated florists, Blumen Angie makes it a point to only use fresh flowers in all of their flower designs. Not only that, but actually offer a sizable collection that will entice any and all customers that take a look at their offerings.
WHAT PEOPLE LIKE
FINEST QUALITY. Blumen Angie's commitment to only using the freshest blooms has resulted in arrangements that last longer compared to most designs. It's also worth mentioning that the designs the shop has on offer have good variety, depending on the kinds of flowers used as well as colours.
PROFESSIONAL STAFF. Another thing worth mentioning about Blumen Angie is that their customer service is one of the best. Every member on their team is polite and professional, and patient when noting down special requests from customers.
PRODUCTS
Flower Arrangements
Plants
Decorations
DELIVERY & PAYMENT
There are payment options upon placing your order in the website.
Images were taken from each company's official websites/social media.