Flower can sometimes be one of the most underrated gifts because of its relative simplicity compared to loads of chocolate or sparkling necklaces. Nevertheless, professional florists still do their best to create stunning flower arrangements that are gift-worthy, yet comes at affordable prices because to make someone smile should not always be as expensive as gold.
We have prepared for you a list of some of the best florists in Cyprus that you can get in touch with.
1. COSMEA GARDENS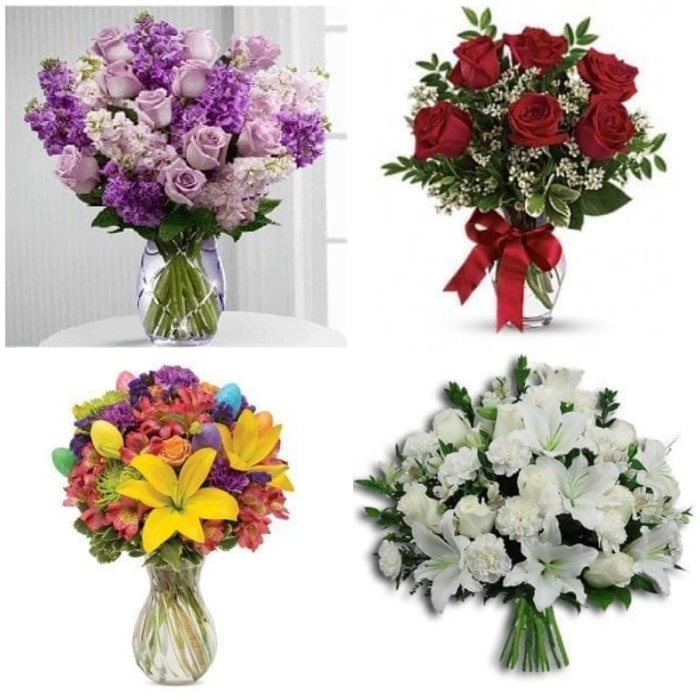 Cosmea Gardens has been providing the country of Cyprus stunning flower arrangement services for 40 years. They have a large collection of fresh flowers of high quality and serves floral arrangements at such affordable prices. So if you want premium flower but working on a budget, make sure to contact Cosmea Gardens.
| | |
| --- | --- |
| SPECIALTY | Modern and traditional designs |
| SELECTION SIZE | Large |
| STARTING PRICE | Starts at €29.00 |
| DELIVERY FEE | Calculated at checkout |
| WEBSITE | https://www.cosmeagardens.com/ |
| SOCIAL MEDIA | |
| CONTACT DETAILS | + 357-24-638777 |
WHAT PEOPLE LIKE
100% SATISFACTION. Cosmea Gardens is applauded for their great products and services that is why their beloved clients keep on coming back to them with more orders this time!
INTERNATIONAL DELIVERY. Even if you are in Cyprus, you can still send these beautiful flower arrangements to a friend outside of the country through Cosmea Gardens.
PRODUCTS
Best Sellers – €33.00 to €114.00
Lily – €29.00 to €78.00
Rose – €30.00 to €65.00
DELIVERY AND PAYMENT
Visa, Mastercard, PayPal, Delta, AMEX, Discover
2. FLOWERSCYPRUS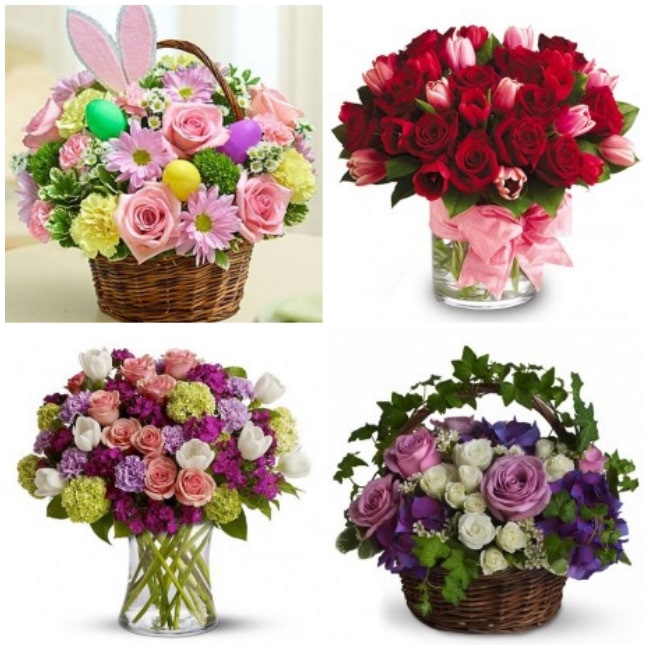 Flowerscyprus is a premier florist in Cyprus that specializes in elegant arrangements. They have a large collection of fresh flowers that they turn into wonderful flower arrangements. They also offer services on hand-tied bouquets, flowers for anniversaries, sympathy flowers, and gift arrangements.
WHAT PEOPLE LIKE
INTERNATIONAL DELIVERY. In or out of Cyprus, Flowers Cyprus guarantees that they can deliver fresh flowers and stunning arrangements. Just make sure to always keep an open communication with the team.
VALUE FOR MONEY. With Flower Cyprus, you will surely get the value of the money that you invested because the shop makes sure to always provide premium quality products.
PRODUCTS
Mixed Flowers – €57.19 to €156
DELIVERY AND PAYMENT
Visa, Mastercard, PayPal, AMEX
3. FLOWERSHOP.COM.CY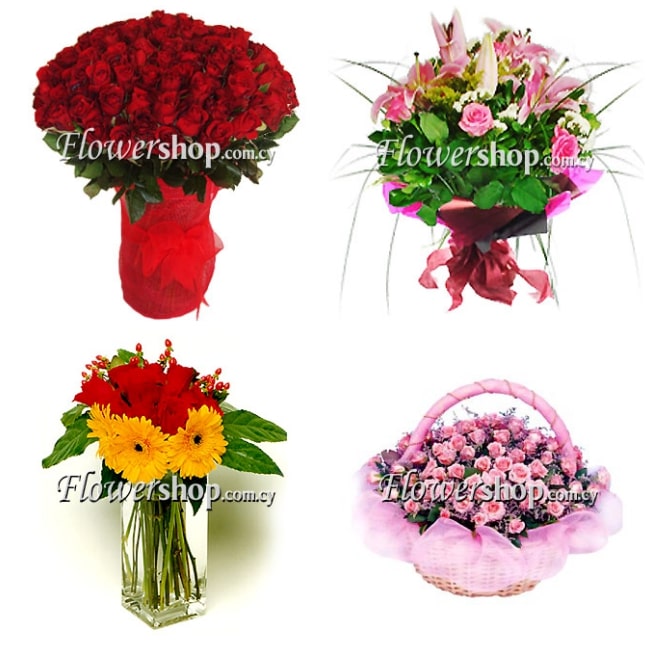 Flowershop.com.cy is more than your ordinary flower shop when it comes to design. They do not only utilize their shop as a selling place but also a wonderful gallery. The owner's passion for art, music, and fashion is what drives them to create elegant floral arrangements that suit every occasion and likings of their clients.
WHAT PEOPLE LIKE
WIDE SELECTION. The shop houses thousands of different flower collections that are all equally appropriate to any kind of events and occasions. Any flower type you may need, the shop can easily provide you with one.
PRODUCTS
Arrangements – €36.00 to €72.00
Bouquets – €48.00 to €74.00
DELIVERY AND PAYMENT
Visa, AMEX, Mastercard
4. CYPRUS FLOWER BOUTIQUE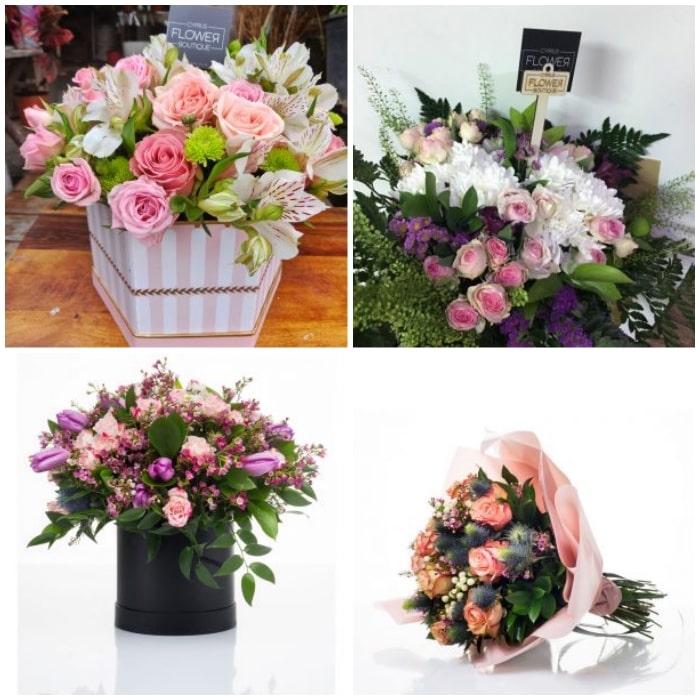 If you are still unsure what type of flowers and kinds of floral arrangement to use to your fancy wedding, go and contact Cyprus Flower Boutique. They have prepared various ideas to make your day even more special. From reception table centerpieces to the bride's bouquet, they got it all for you!
WHAT PEOPLE LIKE
FREE DELIVERY. No need to worry if you have just enough money to purchase one flower arrangement because Cyprus Flower Boutique offers to deliver your orders, free of charge!
PRODUCTS
Mixed Flowers – €45 to €115
DELIVERY AND PAYMENT
Contact shop for queries.
5. BLOOM DE FLEUR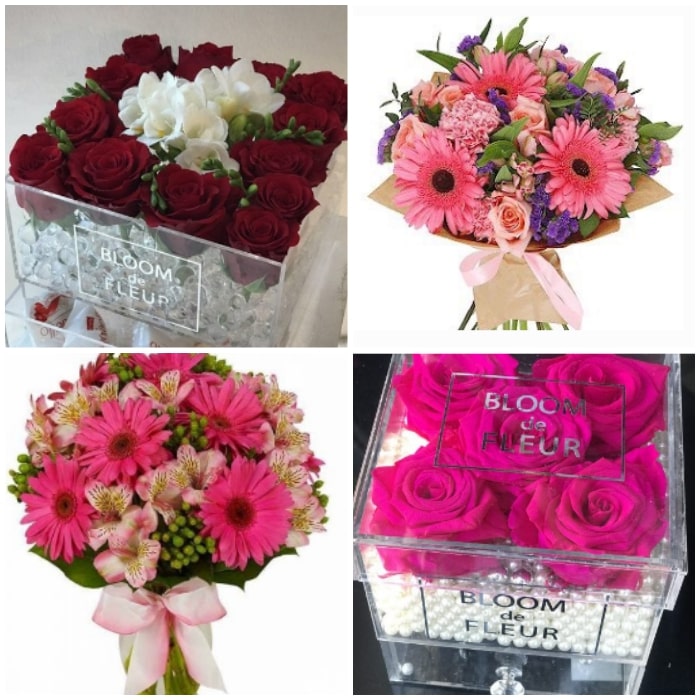 Bloom de Fleur is committed to make the celebrations of their clients even more special by creating captivating flower arrangements suited for all kinds of occasions. Their careful balance of creativity, skills, and passion are their recipe to come up with the perfect flower products. The shop is most famous for their elegant box arrangements that are undoubtedly stunning and beautiful.
WHAT PEOPLE LIKE
PRESERVED ROSES. The shop does not only promises a set of fresh roses, but they also put the withered ones into good use by preserving them and presenting them again but this time in an even more stunning look.
ACCESSORIES. You can choose whether you want a drink or sweet snacks to include in your flower order because the shop offers plenty of them.
PRODUCTS
Flower Box – €50 to €250
Bouquets – €40 to €400
Preserved Roses – €65 to €135
DELIVERY AND PAYMENT
Visa, Mastercard
6. TIARA FLOWER ART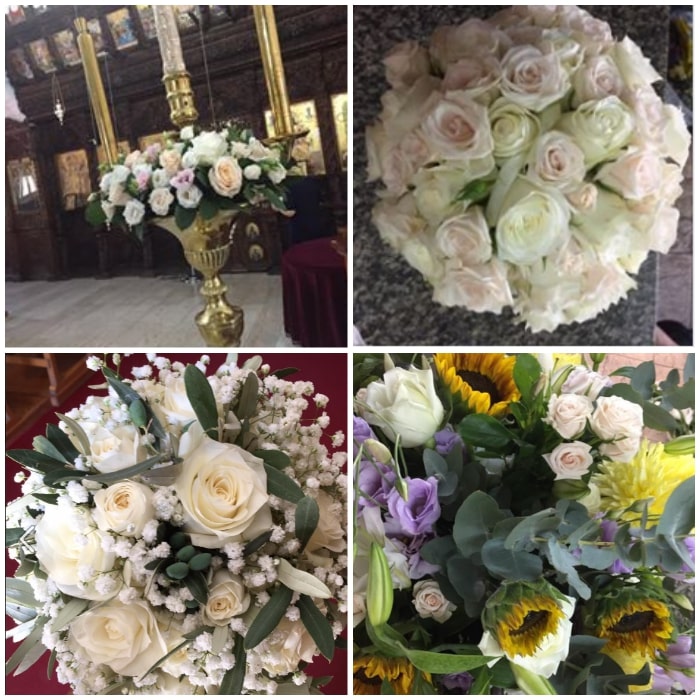 Tiara Flower Art is a family owned and operated business thas been creating beautiful flower arrangements since the year 2000. They also have a large options for you for various reasons and events. Whether you want a simple arrangement for everyday gifts or grand hand-tied bouquets, they truly could help you with that.
WHAT PEOPLE LIKE
DIY PRODUCTS. Unleash your inner designer and create your own flower arrangement with the help of the friendly staff of Tiara Flowers. You can always ask for assistance, should you need a touch of professional ideas.
PRODUCTS
DELIVERY AND PAYMENT
Visa, Mastercard, American Express, Maestro, PayPal
7. TURKEY FLOWERS – NORTHERN CYPRUS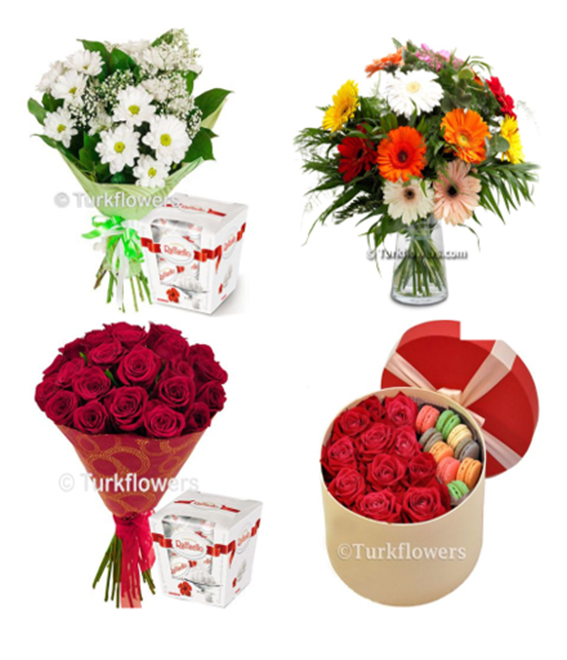 Turkey Flowers Shop – Northern Cyprus is one of the best to consider when in need of a beautiful flower arrangement in Cyprus. They boast the freshest and most long-lasting blooms at a lower price.
Check their available styles and designs on the site for more visuals.
Specialty
VIP Flowers
Selection Size
Large
Starting Price
starts at USD $25
Delivery Fee
Free Delivery
Website
https://www.turkeyflowersshop.com/index.html
Social Media
NONE
Contact Details
PHONE 1. +90 212 6440706
PHONE 2. +90 212 677 70 05
WHAT PEOPLE LIKE
Same Day Free Delivery – What makes Turkey Flowers Shop amazing is that they deliver the same day of your order, for free! Book your order any day of the week and rest assured that they will deliver it to you in the most efficient way.
Amazing Arrangements – Turkey Flowers Shop offers a wide arrange of styles for you to acquire, each looking as beautiful as ever. No matter the type of flower you pick, the florists in the shop will be sure to create the most amazing arrangement for it.
PRODUCTS
Bouquet starts at USD $25
VIP Flowers starts at USD $63
Boxed Flowers starts at USD $45
Mixed Flowers starts at USD $42
DELIVERY & PAYMENT
VISA, MasterCard, PayPal, Discover Card, American Express, Western Union