If you're looking for the perfect gift for a certain occasion, then flowers can save your day. Blooms, like roses, sunflowers, and lilies, can easily convey your thoughts. But that still depends on the presentation. So, if you want to find the best floral arrangement, this article is for you. Scroll down to find the best options to send flowers to Kuwait.
1. THE PEONY FLOWERS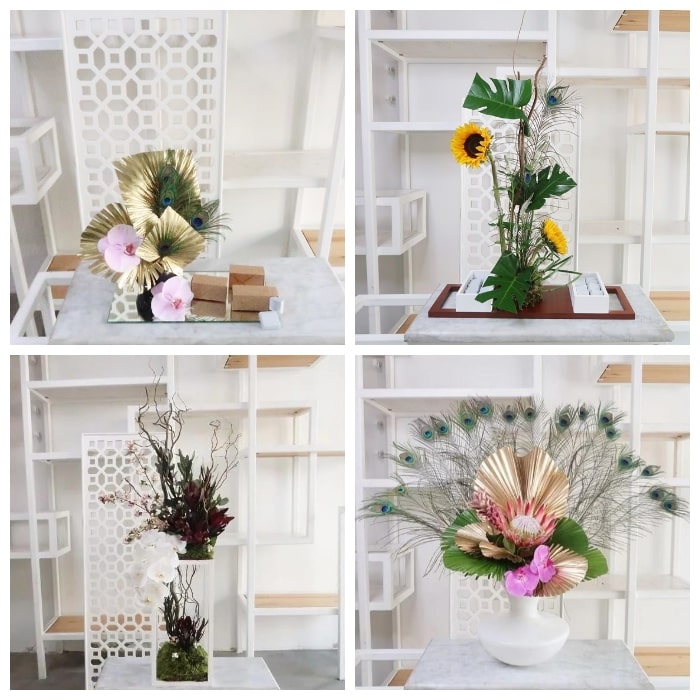 The Peony offers playful and extravagant flower arrangements for their customers. They combine flowers with different leaves and ornaments to make it aesthetically pleasing. You can find unique arrangements from their shop. So, if you're the one who doesn't like the typical style or design, you may rely on this shop.
| | |
| --- | --- |
| SPECIALTY | Playful design |
| SELECTION SIZE | Small |
| STARTING PRICE | KWD15 |
| DELIVERY FEE | Calculated upon checkout |
| WEBSITE | https://www.thepeony.com/ |
| SOCIAL MEDIA | |
| CONTACT DETAILS | |
WHAT PEOPLE LIKE
EASY ORDERING PROCESS. The shop has a simple and straightforward layout that allows its users to easily navigate within their site. All you have to do is choose the flowers that you prefer and click on the Start Ordering button. The site will then process your request and ask for payment.
UNIQUE DESIGN. The floral arrangement that you will see in this flower shop is unique and one of a kind. You will only see such design on their shop. So, if you want something different, this is definitely the place to go.
PRODUCTS
FLOWERS FOR ANY OCCASION: KWD15 – KWD50
DELIVERY & PAYMENT
2. FLOWARD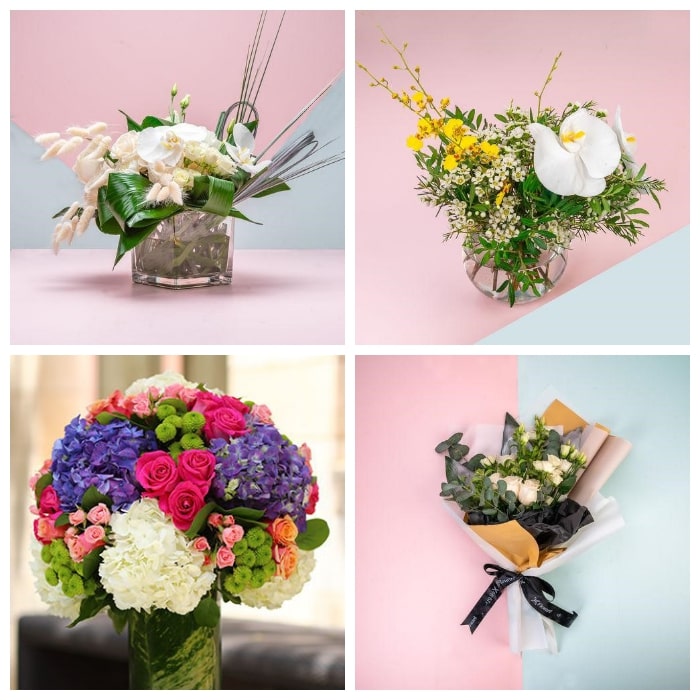 Floward takes pride on its natural products ranging from exotic flowers up to the classical one. Its florists specialize on creating elegant and vibrant bouquets or arrangements. They make life easier for its customers as they provided them with a delivery service. Actually, they were the first flower shop that offers online delivery service for their customers in Kuwait. So, guaranteed that your orders are in good hands.
| | |
| --- | --- |
| SPECIALTY | Vibrant flower arrangement |
| SELECTION SIZE | Moderate |
| STARTING PRICE | KWD12 |
| DELIVERY FEE | Calculated upon checkout |
| WEBSITE | https://floward.com |
| SOCIAL MEDIA | Instagram: @flowardco Facebook: /flowardco Twitter: @flowardco |
| CONTACT DETAILS | +96591111889 | [email protected] |
WHAT PEOPLE LIKE
LIVE CHAT. Floward guarantees that you can easily communicate with their staff through their live chat. This allows customers to talk to their florists to ask for recommendations and suggestions. On top of that, it's free. You can just go to their website and look for the Live Chat icon.
FAST DELIVERY. In a rush? Then this is the shop for you. They can deliver your flowers within 1 hour from the time of order. So, you won't have to worry if you forgot to order flowers. Floward will deliver your purchases fast and smooth.
TRACK ORDERS. The shop also supports tracking orders. But unlike other shop that utilizes the internet or their site, you can easily track your orders using your phone. Nice isn't it?
PRODUCTS
FLOWERS FOR ALL OCCASION: KWD12 – KWD235
DESIGNERS COLLECTION: Contact shop for prices
CUSTOMIZE ORDERS: Contact shop for prices
DELIVERY & PAYMENT
3. SONDOS FLOWERS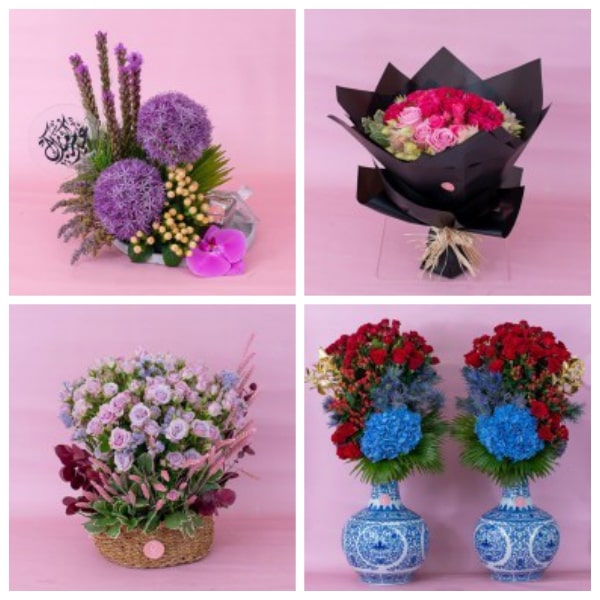 Founded in 1984, Sondos Flowers has continue to provide the locals with its fresh and premium flowers. They have blooms and bouquets which you can buy. This can be used as a gift or token to someone who is celebrating a birthday, anniversary, or other special occasion.
| | |
| --- | --- |
| SPECIALTY | Flowers for any occasion |
| SELECTION SIZE | Moderate |
| STARTING PRICE | KWD18 |
| DELIVERY FEE | Free |
| WEBSITE | https://www.sondosflowers.com/ |
| SOCIAL MEDIA | Instagram: @sondosflowers Facebook: /sondisflowers.q8 Twitter: @sondosflowers |
| CONTACT DETAILS | Contact form |
WHAT PEOPLE LIKE
CANCELLATION POLICY. If your event did not push through or you simply had a change of heart, then you may cancel your orders on Sondos flowers. They have a cancellation policy which allows its customers to amend or cancel orders. However, this should be made 3 days before the scheduled delivery date.
SECURED TRANSACTION. Sondos Flowers also provides necessary protection for their client's data. As a result, they have the most secure check out process. Meaning, your personal and credit card information won't be made available to third party.
PRODUCTS to do
FLOWERS FOR ANY OCCASION: $52.95 – $328.95
GIFT BASKETS: $64.95 – $112.95
DELIVERY & PAYMENT
Accepted Payment: VISA, MasterCard, and Knet
4. RASHA FLOWERS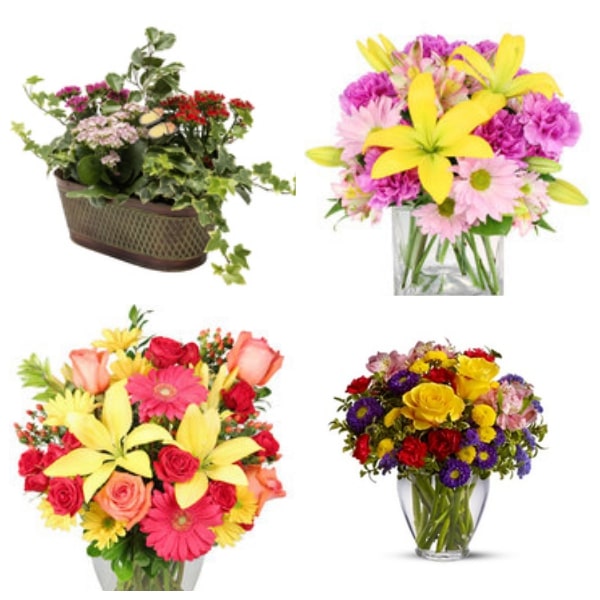 Another flower shop that you can rely on is Rasha Flowers. This is a family-owned and operated flower studio that offers the finest arrangement for their customers. Since they value their clients, they have professional staff which deals with your requests, questions, or inquiries. Further, you may count on them for recommendations and suggestions on what flower to pick.
WHAT PEOPLE LIKE
EXCELLENT STAFF. Clients praised the staff of the shop for their professionalism and at the same time, friendliness. Every inquiry is answered with great respect to their consumers. Likewise, if you're looking for recommendations, they will patiently explain their blooms.
OPEN 7 DAYS A WEEK. The shop is open on Mondays to Sundays from 10 am to 10 pm. Thus, you can always get your blooms from their shop whether it is weekends. This is a relief for those who work during weekdays and doesn't have time to visit a flower shop.
PRODUCTS
FLOWERS FOR ANY OCCASION: contact shop for prices
DELIVERY & PAYMENT
5. FLOWERS KUWAIT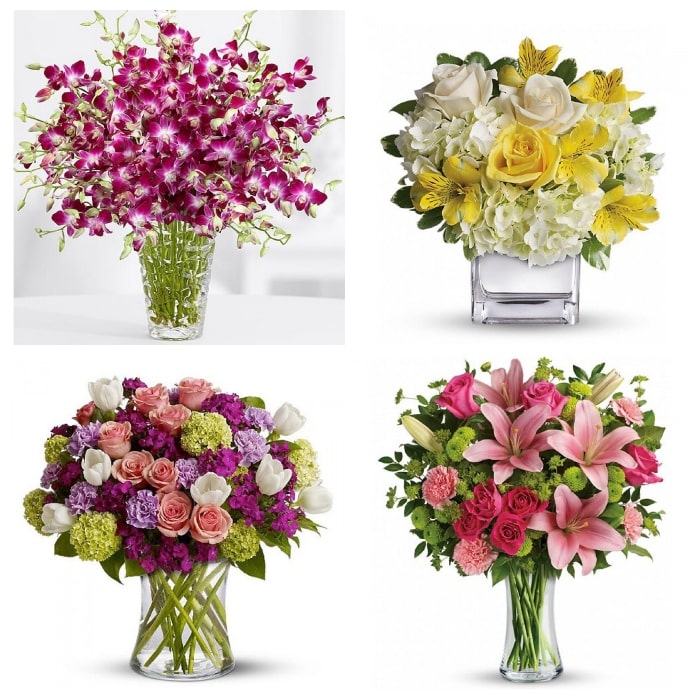 Flowers Kuwait also sells flowers that comes on any kind, style, color, and arrangement. They have been in the business since 1996; thus, you are ensured that they provide quality service with their years in the business. The shop takes pride on their 7-day freshness guarantee. And truthfully, customers attested to this. You may use their mobile app to buy flowers or go to the website.
| | |
| --- | --- |
| SPECIALTY | Longlasting Flowers |
| SELECTION SIZE | Moderate |
| STARTING PRICE | KWD13.99 |
| DELIVERY FEE | Calculated upon checkout |
| WEBSITE | https://www.flowerskuwait.com |
| SOCIAL MEDIA | Instagram: @flyingrosescom Facebook: /flyingrosescom Twitter: @flyingrosescom |
| CONTACT DETAILS | Contact Form |
WHAT PEOPLE LIKE
MOBILE APPLICATION. Flowers Kuwait makes it easy for customers to access their shop. This is for the reason that they have their mobile application. It serves as an online shop where users can place their orders easily. It is like browsing on social media sites.
7-DAY FLOWER FRESHNESS. The shop guarantees 7-day freshness for its customers. Since they source out their blooms from trusted and reliable farmers, they can ensure that their flowers last for about seven days. So, if you're into fresh blooms, this is the shop to order flowers.
ORDER CANCELLATION. The shop provides a full refund to their clients given that they cancel their orders more than 48 hours prior to the scheduled delivery. If such was not made within that period, the full amount will be charged to the customer.
PRODUCTS
FLOWERS FOR ANY OCCASION: KWD13.99 – KWD84.57
DELIVERY & PAYMENT
The shop accepts Mastercard, VISA, American Express, and PayPal.
6. ARABLLY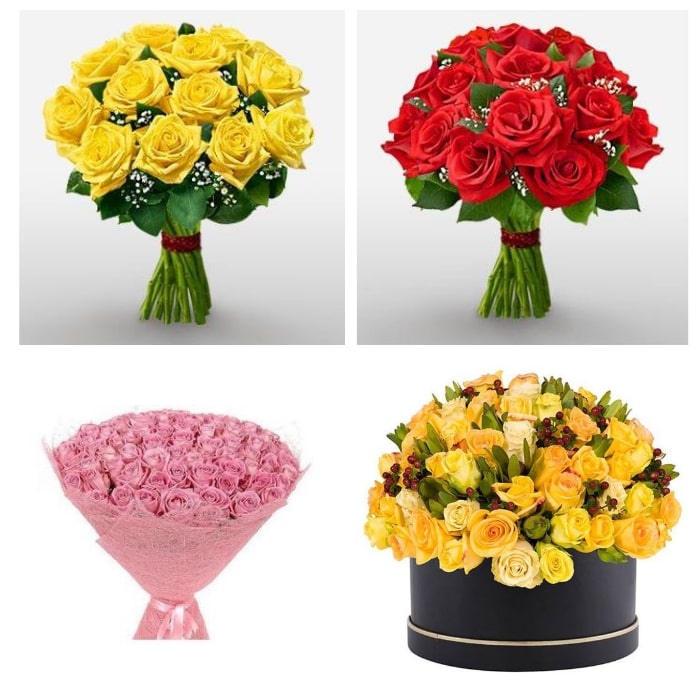 Arablly has a good collection of different flowers and blooms which are perfect for any occasion. Aside from flowers, the shop offers other gift items such as perfume, chocolates, teddy bears, and cakes. They provide deliveries to all areas in Kuwait so you don't have to worry about your orders.
WHAT PEOPLE LIKE
GIFT CERTIFICATES. Love surprising using a gift certificate? Then, you can get one from Arablly. They have gift certificates that you can give to your friends, colleagues, or family members who are passionate with flowers.
OPENS 7 DAY A WEEK. They are also open 7 days a week. So, you can easily stop by their shop to purchase an order no matter what day is it.
PRODUCTS
FLOWERS FOR ANY OCCASION: KD10 – KD40
DELIVERY & PAYMENT
7. ARTI FLEUR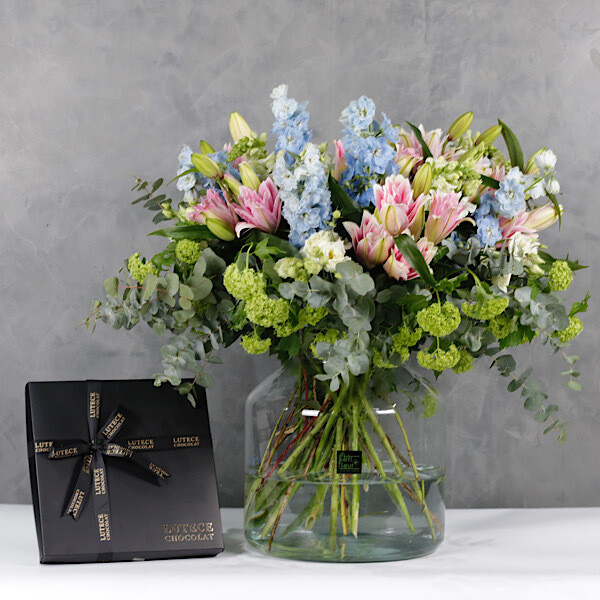 Artifleur is a modern and contemporary flower boutique on the border of Salmiya and the Arabian Gulf, on the street above the Corniche Club. We are amazed by how they make breathtaking flower arrangements for individual and business-to-business customers with a passion that is second to none. For various occasions and interiors, they can provide a variety of arrangements. They have chocolate with flowers, orchids plants arrangement, fresh flower arrangement, preserved flowers, office plants, indoor plants and snake plants. It is also a plus that their shop features a superb choice of pottery, glassware, and other home furnishings in addition to our lovely flowers and plants.
WHAT PEOPLE LIKE
MOBILE APPLICATION. Arti Fleur is accessible to everyone as they have an online shop via their website, on Facebook and you can even download their application via Google Play and App Store.
OPEN 6 DAYS A WEEK: Except for Fridays, they are open to serve you from 2:00 PM until 7:00 PM
PRODUCTS
CHOCOLATE WITH FLOWERS: 25KWD-155KWD
ORCHIDS PLANTS ARRANGEMENT: 25KWD-595.500KWD
FRESH FLOWER ARRANGEMENTS: 30KWD-595.500KWD
PRESERVED FLOWERS: 65KWD-195KWD
OFFICE PLANTS: 25KWD-395KWD
NEWEST DESIGN: 25KWD-595.500KWD
INDOOR PLANTS: 25KWD-575KWD
SNAKE PLANTS: 27KWD-225KWD
DELIVERY AND PAYMENT
Contact them for more information.