What's nice about sending someone some fresh flowers is that fact that it is natural beautiful, a breath of fresh air, smells great, and it really is associated with love. You can send anyone some good bars of chocolates but only a few people will be able to receive a huge bunch of flowers because they are not given just randomly. These fresh blooms are given with love, warmth, and joy. If you are from Mauritius or you are sending flowers to a friend living there, know that you have these 6 best options to send flowers.
1.      EDWIGE BOUTIQUE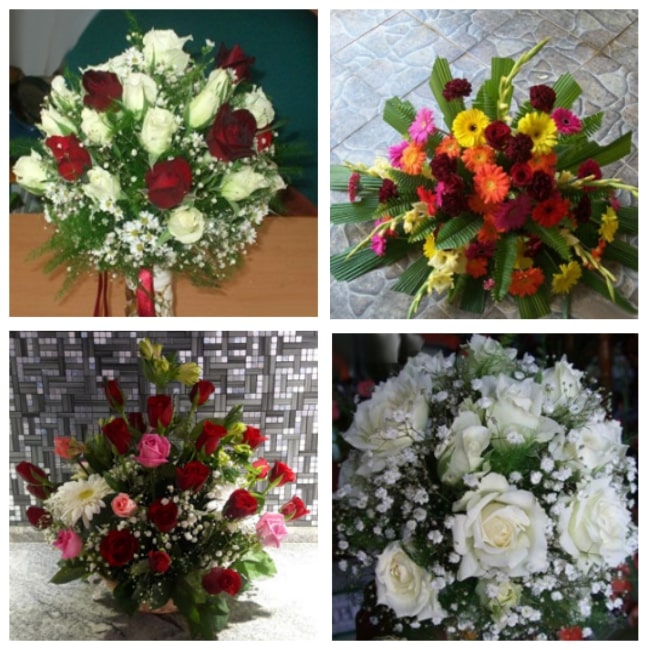 Are you planning to prepare a fancy dinner for your loved ones? Then you might want to check out the Edwige Boutique's collection of elegant vase arrangements. Should you prefer a personal touch with your orders, they also offer customized designs to meet your needs. With their modern and unique approach to their products, every penny is surely worth it.
| | |
| --- | --- |
| SPECIALTY | Romantic flowers |
| SELECTION SIZE | Large |
| STARTING PRICE | Starts at Rs 1500 |
| DELIVERY FEE | Calculated at checkout |
| WEBSITE | http://www.edwigeboutique.com/ |
| SOCIAL MEDIA | |
| CONTACT DETAILS | +230 57750920 |
WHAT PEOPLE LIKE
GREAT SERVICE. One of the things that the shop is most applauded for is their wonderful customer service and their reliable delivery services. Aside from making sure that they always deliver fresh flowers, they also see to it that they provide excellent quality of delivery services.
VALUE FOR MONEY. Whatever kind of product you avail from Edwige Boutique, guaranteed that you'd get exactly what you paid for- or even better.
PRODUCTS
Wedding Flowers – Rs 1500 to Rs 4000
Birthday Flowers – Rs 1500 to Rs 4000
DELIVERY AND PAYMENT
Contact shop for details.
2.      SMILE MAURITIUS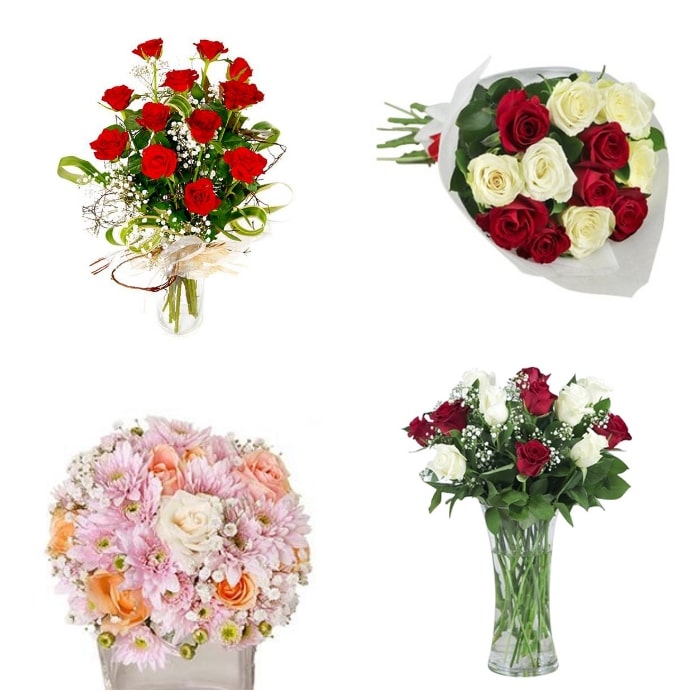 Smile Mauritius is the official smile provider in Mauritius as they choose no occasion when it comes to providing excellent services to their loyal customers. Believe it or not, they specialize in almost all types of flowers suitable for all types of events and seasons.
WHAT PEOPLE LIKE
BEAUTIFUL DESIGNS. The shop's collection is not your ordinary one because they always make sure to come up with original and sophisticated designs that will wow their clients and true enough, they never fail to surprise them with their stunning floral arrangements.
PRODUCTS
Birthday Flowers – Rs 500 to Rs 5000
Romantic Flowers – Rs 500 to Rs 5000
DELIVERY AND PAYMENT
PayPal
3.   CREATIONS FLORALIES
For almost 50 years, Creations Floralies has been serving the people of Mauritius by providing them with beautiful floral arrangements. They are known to have unique ideas that will surely be adored by you and your loved one. The shop has a team of some of the best florists in the country, trained to create diverse arrangements for each and every client.
WHAT PEOPLE LIKE
EVENT PLANNING AND COORDINATION. Creations Floralies truly is a total package when it comes to services and products because not only do, they sell arrangements, they also extend their service to event planning and catering large parties such as weddings and corporate events to make sure that yours will be in smooth transition.

DESIGN, CREATIVITY AND EXPERTISE. Creations Floralies is blessed to have expert florist working with them since two decades who designed every arrangement with creativity, love and care. They can create on demand arrangements, and value uniqueness, excellence and customer satisfaction.
PRODUCTS
Bunches Selection – starts at Rs 850.00
Gift-Box Selection – starts at Rs 1,250.00
Posie dans l'eau Selection – starts at Rs 650.00
Tropical Selection – starts at Rs 600.00
Wooden Box Selection – starts at Rs 1,050.00
DELIVERY AND PAYMENT
Details given upon checkout.
4.      THE WORLD OF ROSES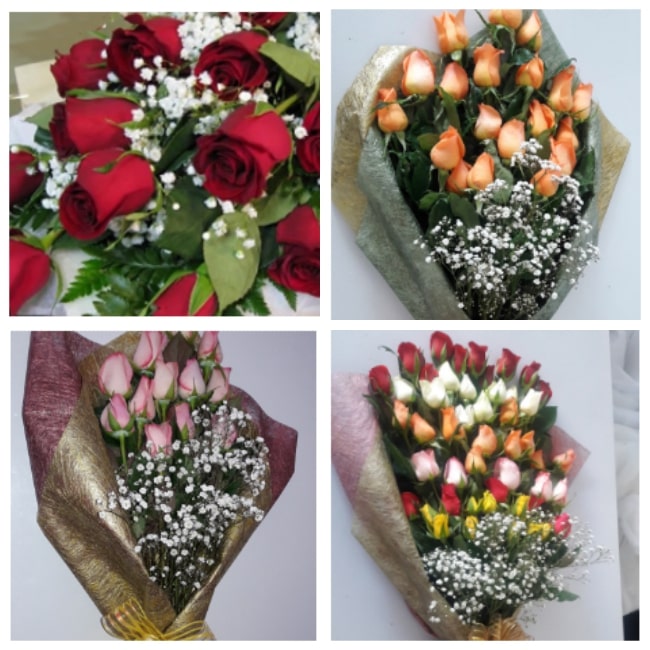 It's truly nice to see some decorations, especially fresh flowers, in the office, particularly during a stressful day. Flower arrangements does not have to be as extravagant as a 50-piece rose bouquet; as simple as what The World of Roses' collection of fresh roses are enough to brighten up a colleague's day.
WHAT PEOPLE LIKE
CUSTOM MADE. The team will happily take your requests in making your orders look even better and achieving your desired floral design. Just simple coordinate with their designers and guaranteed that you will get exactly what you asked for.
SIMPLE DESIGNS. The shop has a collection of simple yet amusing designs that would totally make your events or occasions a lot livelier and more colorful.
PRODUCTS
DELIVERY AND PAYMENT
The shop offers same day delivery.
5.      VERONIQUE FLOWERS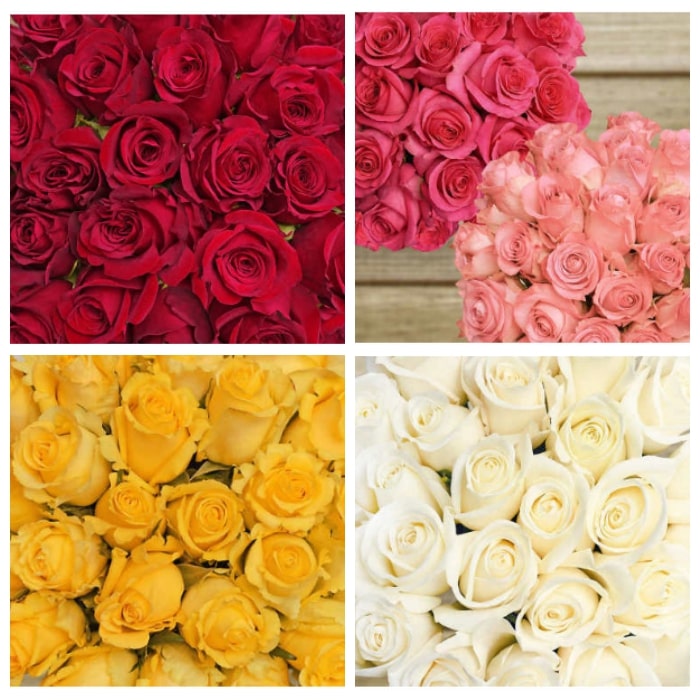 If you are a fan of red roses in any kind of arrangement, Veronique Flowers can be your best bud as they sell only red roses. Despite having limited options, the shop still guarantees that they can always provide you with the highest quality of products and services and they can assure you that your orders will be delivered right to your doorstep without any delays.
| | |
| --- | --- |
| SPECIALTY | |
| SELECTION SIZE | Small |
| STARTING PRICE | Contact the shop for the price list |
| DELIVERY FEE | Starts at Rs 1116 |
| WEBSITE | http://www.flowersmauritius.com/ |
| SOCIAL MEDIA | |
| CONTACT DETAILS |  +230 475 3238 |
WHAT PEOPLE LIKE
EXPERT FLORISTS. The shop is a house full of highly talented and creative florists so you'd be sure that your orders are in the best hands and you can expect the best quality of flower arrangements from the team.
EASY TO ORDER. The shop has designed an ordering system that makes the lives of the clients and the team itself easier by simply enabling online shopping through their website. You can also reach them and speak to the team personally through their phone numbers for faster transactions.
PRODUCTS
DELIVERY AND PAYMENT
The shop delivers 24/7 and offers same day delivery with no extra charges.
6.      FLOWERSIN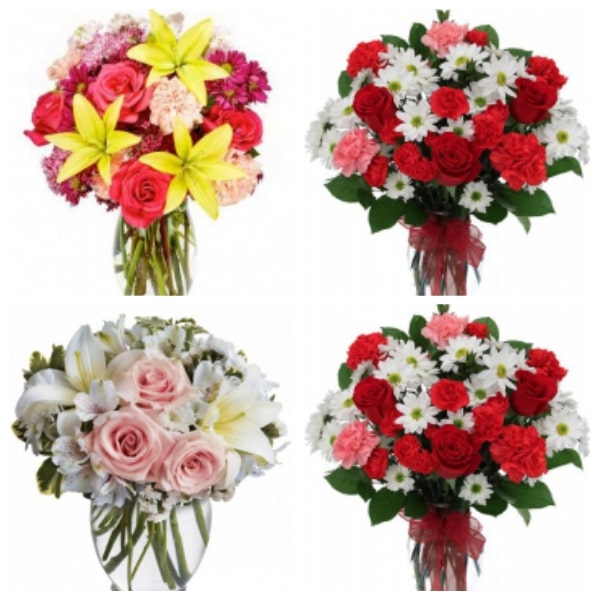 Flowersin is a large online flower shop that does not only provide delivery services to Mauritius, but in nearby areas as well. The shop prides itself with their close to perfection flower products that have perfectly balanced colors, texture, and style that will definitely be loved by everyone.
| | |
| --- | --- |
| SPECIALTY | Premium bouquets |
| SELECTION SIZE | Medium |
| STARTING PRICE | Rs 1300 |
| DELIVERY FEE | Calculated at checkout |
| WEBSITE | https://www.flowersin.com/mauritius |
| SOCIAL MEDIA | |
| CONTACT DETAILS | +44 (0) 20 3287 9257 |
WHAT PEOPLE LIKE
EASY TO COMMUNICATE. The shop always keeps an open line so they would be able to instantly attend to all your concerns regarding your orders. You may also send your inquiries or if you need assistance in choosing the best set of flowers for your event, their friendly staff are always available to help you.
CUSTOMER SATISFACTION. One of the most common feedback that the shop is getting is their high quality products and their good relationships with their customers. The team prioritizes the satisfaction of their beloved clients, so you'd be sure to get exactly what you have expected of them.
PRODUCTS
Bouquets – Rs 1300 to Rs 5000
Arrangements – Rs 1300 to Rs 5000
DELIVERY AND PAYMENT
PayPal, Mastercard, Visa, Maestro