Norway is without a doubt one of the most beautiful countries in the world. Its natural beauty brought by the famous fjord, the mountains and greeneries, combined with the Scandinavian architecture are truly the must-see views in the country. They also have a number of wonderful flower shops that add beauty to the place. We have listed below some of the best florists in Norway that you could choose from.
1. MASTER GREEN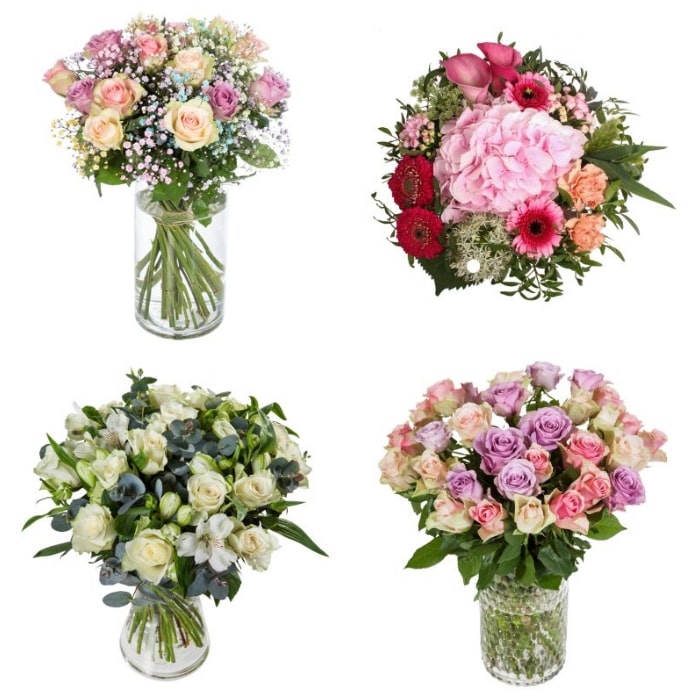 Master Green is considered as Norway's largest wholly-owned flower chain. The first ever store of Master Green was established in 1983 in Skien at Herkules Stormarked. The excellent service and products that the shop provides are what making them the top selling flower shop in the country.
| | |
| --- | --- |
| SPECIALTY | Mixed bouquets |
| SELECTION SIZE | Large |
| STARTING PRICE | Starts at 200 kr |
| DELIVERY FEE | Calculated at checkout |
| WEBSITE | https://www.mestergronn.no |
| SOCIAL MEDIA | |
| CONTACT DETAILS | 800 80 111 |
WHAT PEOPLE LIKE
GREAT SERVICE. Aside from their products, customers loved the way they received service from their staff. They commend how the staff is approachable and friendly. Also, the quick delivery service of the shop and the tracking option they gave.
UNIQUE BOUQUETS. Everyday, the shop offers different styles of bouquets. Hence, you won't be bored with selecting flowers on different occasions. They will make a new design daily for their customers. Likewise, if you want their previous arrangement, you can also contact them for the flowers.
PRODUCTS
Bouquets – 200 kr to 500kr
Arrangements – 250 kr to 600 kr
DELIVERY AND PAYMENT
Visa, Mastercard, Diners
2. BONITA BLOMSTER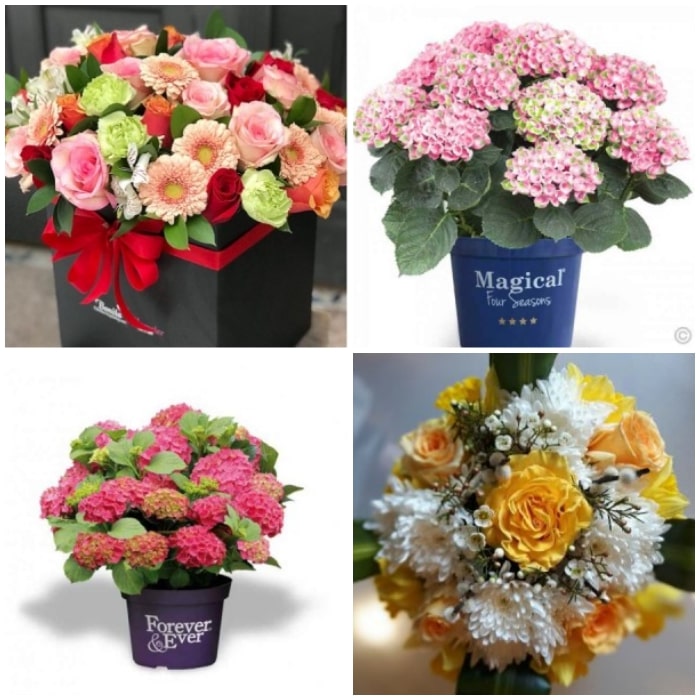 You may also rely on Bonita Blomster for your bouquets. They have hand-made flower bouquets which are also hand-delivered. They cater deliveries on major suburbs, hospitals, nursing homes, churches, and funerals within the town. If you want to add requests with your flowers, you are free to do so. Aside from their arrangements, the shop also provides services for upcoming events like weddings, birthdays, and graduations.
WHAT PEOPLE LIKE
UNIQUE DESIGNS. They replace their designs daily so customers can get a refreshing arrangement everyday. To ensure fine quality, they offer limited choices and numbers for orders in a day. This also make them more sustainable in the long run.
PRODUCTS
Bouquets – 250 kr to 1500 kr
Arrangements – 250 kr to 950 kr
Spring Flowers – 100 kr to 490 kr
DELIVERY AND PAYMENT
All orders placed before 12 PM can be sent out the same day. All orders for Saturday have to be placed before 11AM
3. DANKERTSENS BLOMSTER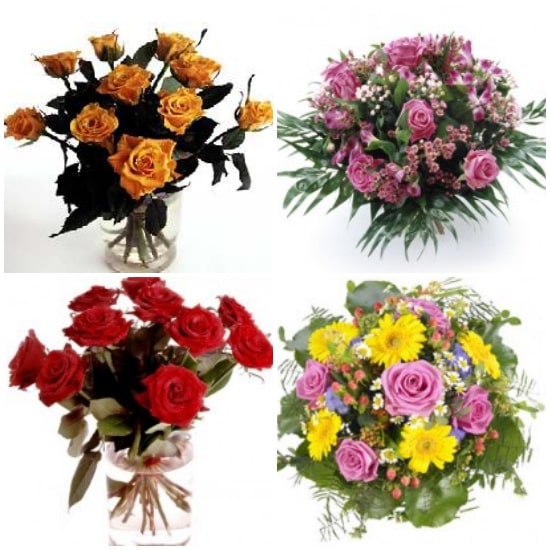 .If you can't decide between traditional and trendy designs, you don't have to worry! Dankertsens Blomster could do both. Just let them know the occasion and your recipient to the receiver, and voila! Problem solved! Their creative hands could definitely give you the perfect flower arrangement for your needs
WHAT PEOPLE LIKE
TRENDY FLOWERS: Florists create wonderful arrangements that are modern and trendy. That's why from the beginning, florist's only source out modern flowers to ensure quality of flowers.
DEDICATED CUSTOMER SUPPORT: Feel like a diva at Dankertsens Blomster. They will make sure that your needs and requests are attended at a timely manner.
PRODUCTS
Roses – 80kr to 1400kr
Bouquets – 250kr to 850kr
DELIVERY AND PAYMENT
Ordering deadline for delivery to private addresses on the same day is 1:30 pm.
4. PRETTY FLOWERS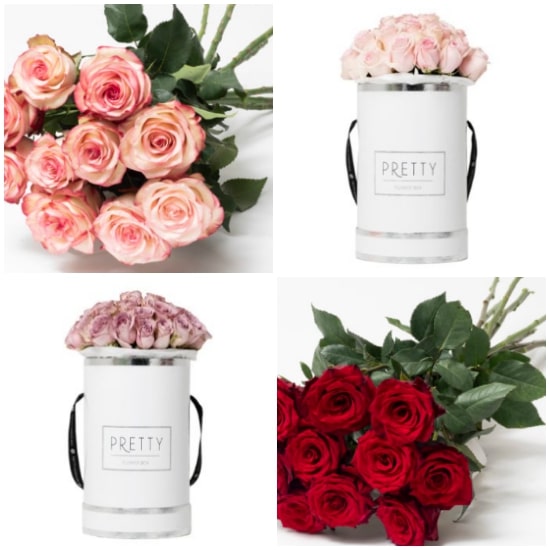 Pretty Flowers stands true to its name because they really create truly pretty flowers. For them, flowers are not only meant to give the world beauty and colors but it also awakens your senses. With Pretty Flowers, they present their products so beautifully with Paris-inspired hat box. Due to the talented staff, they have earned great portfolio of products that are one of a kind and gorgeous. These distinctive design set them apart from their competitors.
| | |
| --- | --- |
| SPECIALTY | Flower boxes |
| SELECTION SIZE | Large |
| STARTING PRICE | Starts at 320kr |
| DELIVERY FEE | Calculated at checkout |
| WEBSITE | https://prettyflowers.no |
| SOCIAL MEDIA | |
| CONTACT DETAILS | 928 173 67/411 075 50 |
WHAT PEOPLE LIKE
TALENTED STAFF. They are equipped with not just knowledgeable staff, but also with the most talented ones. Their creative hands are the reason behind Pretty Flowers' success. Order now and enjoy the beauty that is exclusively from Pretty Flowers.
PREMIUM FLOWERS: You're lucky by choosing Pretty Flowers because they put high regard on the quality of flowers. You are definitely ensured that you're in the right hands. Thanks to their premium flowers!
PRODUCTS
Bouquets – 320kr to 1700kr
Flower Boxed – 5830kr to 6860kr
DELIVERY AND PAYMENT
Major debit and credit cards
5. SHISHI BLOMSTER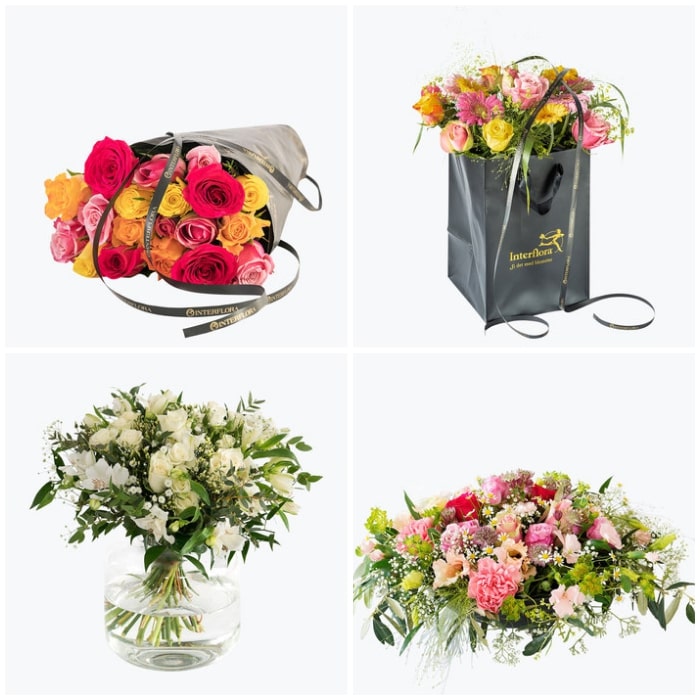 Shishi Blomster is a flower design studio. Their florists are well-trained in creating and crafting floral arrangements for corporate and business events. Furthermore, they also design flowers for private events that will suit the occasion. This shop uses fresh flowers which they chose daily from the local markets. You may visit the studio to take a look at their catalogue or place an order for delivery/pick up.
| | |
| --- | --- |
| SPECIALTY | Premium wrapped bouquets |
| SELECTION SIZE | Large |
| STARTING PRICE | Starts at 195kr |
| DELIVERY FEE | Calculated at checkout |
| WEBSITE | http://www.shishiblomster.no |
| SOCIAL MEDIA | |
| CONTACT DETAILS | +47 22 33 36 20 |
WHAT PEOPLE LIKE
FRESH BLOOMS. The shop makes sure that only fresh and fine flowers will reach their customers. Thus, they replenish their supplies daily and shop flowers from the local market. They personally visit the market to select the flowers that they will include on your bouquet.
FRIENDLY STAFF. Reaching out to the team is a breeze because of their friendly and accommodating staff. Every inquiries or requests are well-taken care of by their workers.
PRODUCTS
Best Sellers – 195kr to 500kr
Congratulations – 300kr to 900kr
Condolence – 199kr to 525kr
DELIVERY AND PAYMENT
Inquire directly at the shop.
6. BAKKLANDET BLOMSTER
Blakklandet Blomster was established because of the owner's long time obsession with flowers. So, with the passion to make something even more beautiful and the heart to share love and gradiance to others, Juliette Florist was born. The shop keeps a good reputation of providing high quality of products and services to all the people in Norway and since then they have kept their promise and continue to create wonderful flower arrangements.
WHAT PEOPLE LIKE
VALUE FOR MONEY. Blakklandet Blomster understands that their clients just wants to make the most out of their purchases so they want to make sure that they truly get what they paid for. With this in mind, they try their best to create the most stunning flower arrangements that you can find in Norway.
LARGE COLLECTION. The creative team of Blakklandet Blomster is always prepared to serve you with whatever kind of arrangement you might need so if you browse through their collection you would see that they have almost all kinds of arrangements that are all appropriate to any kind of event.
PRODUCTS
Bouquets – 300kr to 750kr
DELIVERY AND PAYMENT
Free shipping over NOK 1000