Any gift, whether big or small should be selected, packaged, and delivered with utmost care. This is why there are lots of shops that offer professional services to help you choose the kind of gift that is most appropriate for the event and the recipient, and would go the extra mile to provide the most excellent customer services. One of the most common yet lovely gifts is cake. It can be given anytime, anywhere because the flavors are also flexible and can be customized according to the theme. If you are looking for cake shops in Perth that offers truly tasty cake products, take a look at the list below.
1.      MISS MAUD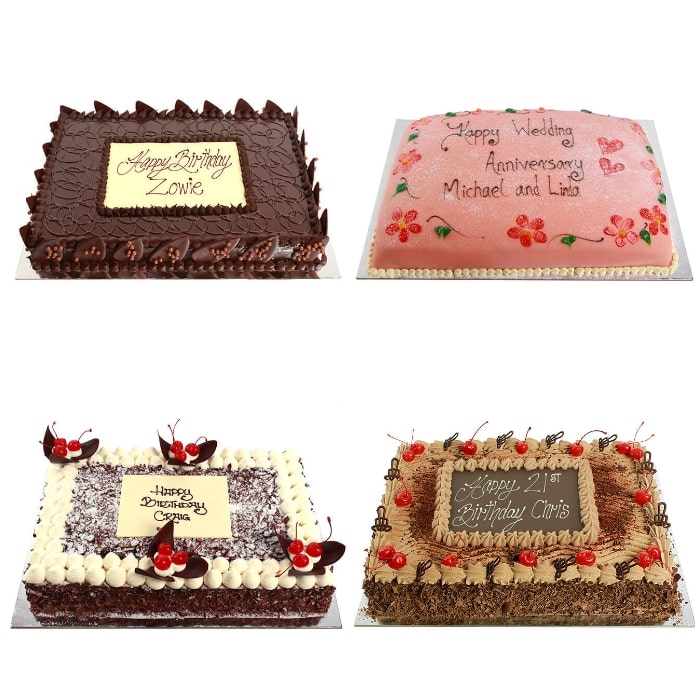 Miss Maud goes big when it comes to providing services to the people in Perth. In their case, they offer catering services full of fresh pastries and cake products that are all equally delicious. They have over 90 different platters to choose from, both cold and warm that are perfect for finger food selections. Whatever your event may be, Miss Maud's cake platters will always be a perfect match.
WHAT PEOPLE LIKE
SPECIAL DIETARY PLATTERS. If you love cakes but there are just some common ingredients that may not be good for your diet, don't worry because Miss Maud can help you with that. They have a series of cake products that are made especially for those who have concerns about dairy, gluten, etc.
LARGE VARIETY. Since the shop is fond of providing large quantity of dessert products, they are prepared enough to offer almost a hundred different types of cakes and desserts that are all equally tasty.
PRODUCTS
Celebration Cakes – $188 to $195
Mud Cake – $188
DELIVERY AND PAYMENT
The shop delivers 7 days a week. For a more detailed schedule, you may click here.
2.      TANYA'S CAKES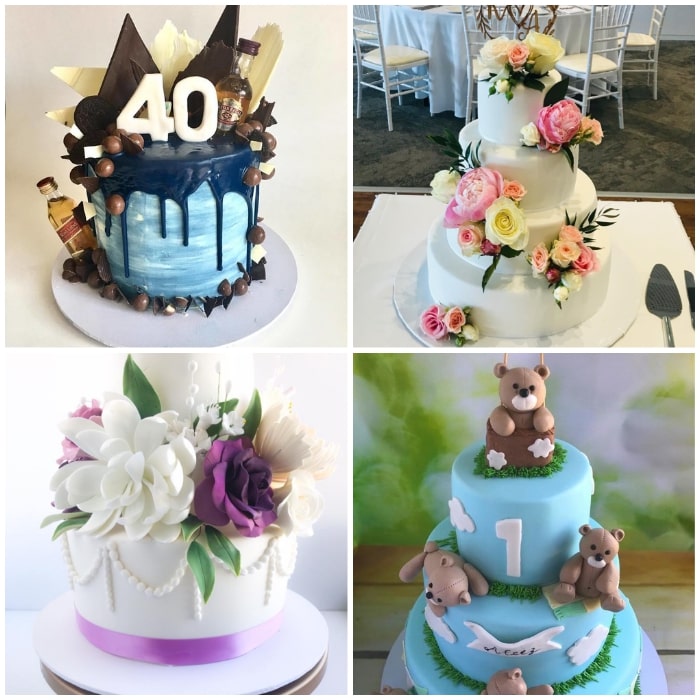 Tanya's Cakes has over 8 years of experience bringing joy and smiles to their beloved customers through their deliciously made cakes. The shop prides itself with their made from scratch products that they guarantee to be improving everyday because of the skills and effort that each member of the team put in. They are also very sensitive when it comes to the health and safety of their clients so they create allergy friendly cakes for them, too.
WHAT PEOPLE LIKE
NUT FREE. The shop is happy to say that people who have allergies especially to nuts or any content of it will no longer have to worry about not being able to taste their delicious creations because they guarantee that their premises are 100% nut free!
DELICIOUS CAKES. Whether it is a regular cake or an allergy friendly one with no dairy, nut, or gluten, the shop promises that they all equally taste magnificent and you will not regret that you have them make your cake.
PRODUCTS
 Buttercream Cake – $110 to $220
Drip Cake – $120 to $270
Fondant Cake – $120 to $235
DELIVERY AND PAYMENT
Inquire directly with the shop.
3.      CAKE FACTORY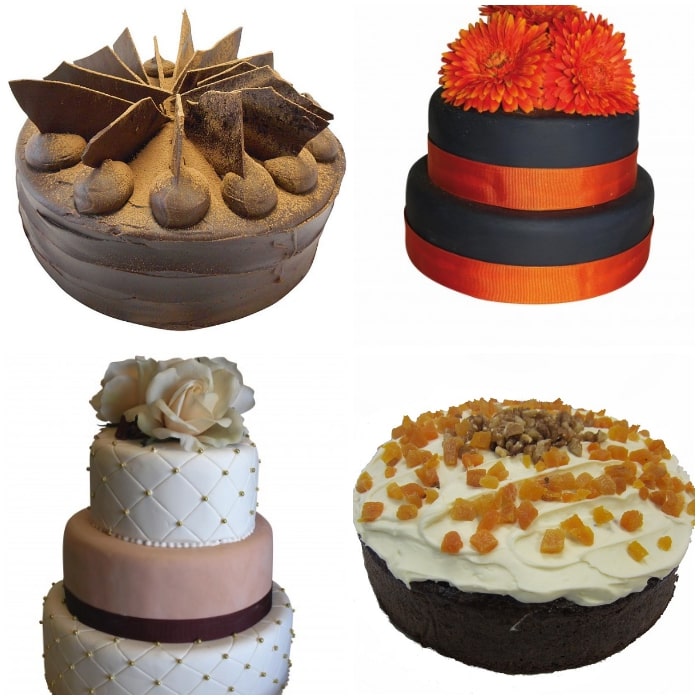 Cake Factory is known as the number 1 wholesale cake suppliers to the entire area of Perth. They mainly cater and partner with establishments like cafes and restaurants, but of course they do not limit themselves in terms of clients so if you crave for their delicious warm cakes, you may still order from them and they will happily deliver it directly to your home.
WHAT PEOPLE LIKE
UNIQUE PRODUCTS. The shop wants to steer clear of the traditional flavours and design that is why they strive to create their own kind of cakes and combine different flavors and style to come up with more tasty and unique looking cake products.
LAYERED CAKES. Not only does the shop create round cakes of unique flavours but they also level up their game by making wedding cakes, of the same quality but this time in layered design. Imagine having their best cakes, three layers at one.
PRODUCTS
Best Sellers Cake – $40 to $253
Wedding Cakes – $143 to $242
DELIVERY AND PAYMENT
Deliveries run from Mondays to Saturdays for both retail and wholesale orders.
4.      BAKED 180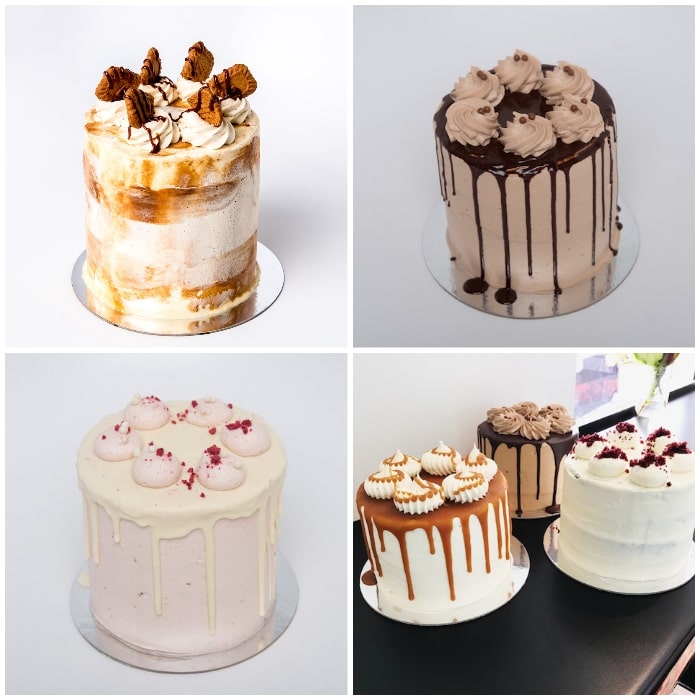 Baked 180 is strategically located at Tonkin Place, Girrawheen where they serve their freshly baked cupcakes. Every day they mix and match their products so their customers would be able to taste all of their cupcake products. While they specialize in these cupcakes, they also cater cakes if you plan to go big on your event. Just make that to coordinate with the team for them to get exactly as your prefer.
WHAT PEOPLE LIKE
GIFT IDEAS. Since the shop specializes in making cupcakes, this could be a good idea for a gift especially for corporate ones since they come in handy, they taste really good, and you can buy them in bunch all at once.
PRODUCT CALENDAR. If you are craving for a specific item from their shop, all you have to do is check their product calendar through their website and you will see when your favorite cupcake will be served.
PRODUCTS
Red Velvet – $53
Salted caramel –  $53
Tiramisu –  $53
Cheesecake –  $53
DELIVERY AND PAYMENT
Delivery schedule and payments may be discussed directly with the team.
5.      SWEET ON CUPCAKES AND CAKES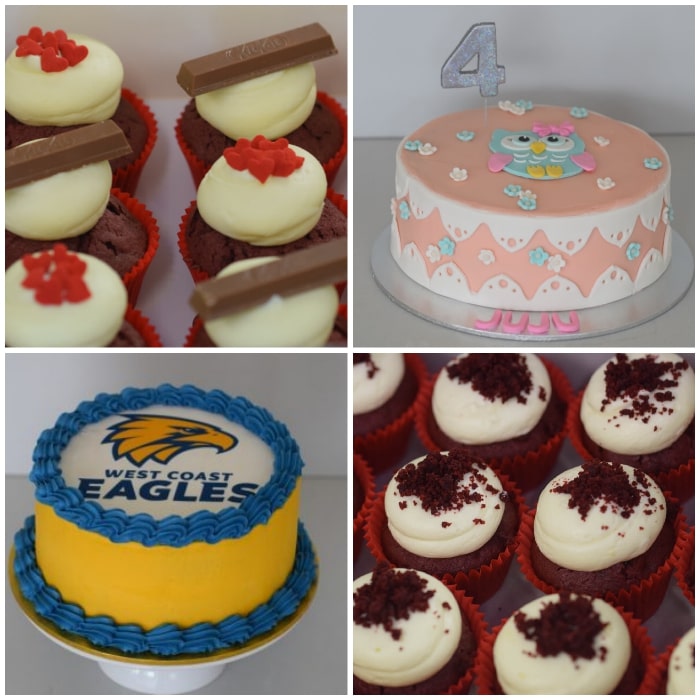 If you want to see some colorful and creative cupcake designs, the right place for you is Sweet On Cupcakes And Cakes. The color and style that they use are really beautifully made, not mentioning the fact that they taste like heaven, as well. These kinds of cupcake products are suited best for parties like birthdays and anniversaries. They bake in made to order basis so make sure to give them a call whenever you need their service.
WHAT PEOPLE LIKE
CREATIVE DESIGNS. The shop understands that cake is one of the most important food products in a party that is why they really do their best to create the ones that will wow their clients and will make their events remarkable. So, whether you want a  colorful set of cupcakes or a large fairytale themed layered cake, they can do all that for you.
PRODUCTS
Cupcakes – $2.45 to $7.90
Cakes – $80 to $240
DELIVERY AND PAYMENT
Visa, Mastercard
6.      THE CHEESECAKE SHOP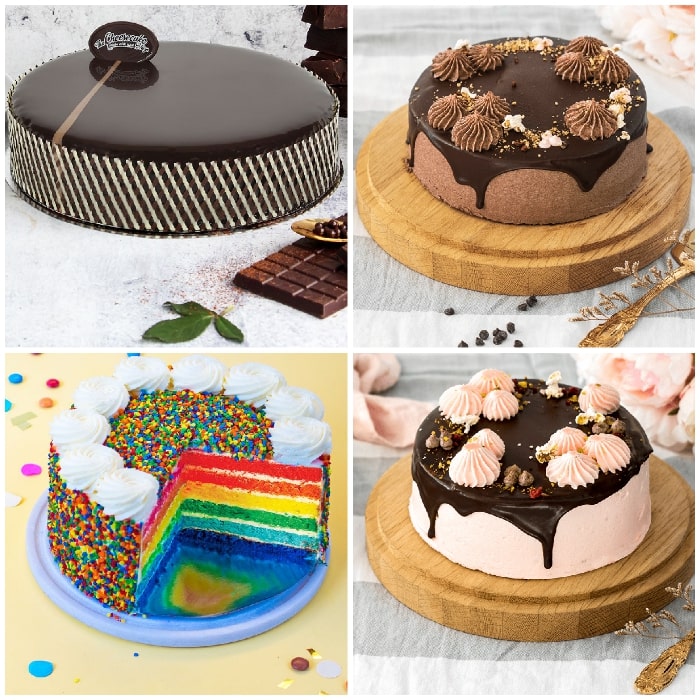 The Cheesecake Shop started with just one store in 1991. Over time, it has boomed and made its way to the international scene and even managed to create more than 200 bakeries and employed 1,400 people across countries. Although the shop has grown into multiple branches and franchises, it still made sure that they keep their own brand that is why they make sure that all The Cheesecake Shop all over the world taste all the same and always kept fresh.
WHAT PEOPLE LIKE
CUSTOM CAKES. Are you planning to have a birthday party in the theme of Hawaiian? Did you know that you can actually have your cake orders customized in accordance to the party's theme? With The Cheesecake Shop, their talented and accommodating crew are always available to assist you.
GIFT CARDS. Make your gifts more personal by adding these gift cards that the shop offers. They have various designs and you can even have yours digital you could save them on your phone and keep a copy forever.
PRODUCTS
Mud cakes – $36.95
Cheesecakes – $30.95
Celebration Cakes – $59.95
Party Cakes – $44.95
DELIVERY AND PAYMENT
Inquiries on delivery and payment may be directly coordinated with the team.
7.      PRINZ OF VIENNA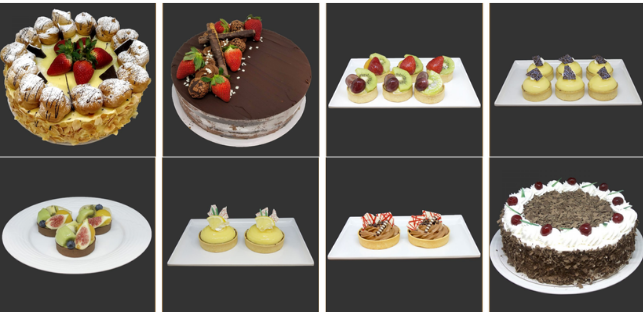 Michael and Margie, the brains behind Prinz of Vienna, have always been food lovers, with Michael a pastry chef and Margie a chocolatier. After two decades of experience in the food industry, their lovechild Prinz of Vienna has catered to different clients, including large hospitals and corporate organisations.
Their trajectory isn't stopping anytime soon, especially since they never fail to only use the most premium of ingredients to make their large selection of high-quality, delicious desserts.
| | |
| --- | --- |
| SPECIALTY | Premium Wholesale Cakes |
| SELECTION SIZE | Various serving from 6 people up to 80 people |
| STARTING PRICE | Contact site for details |
| DELIVERY FEE | Store pick up ONLY |
| WEBSITE | https://www.prinzofvienna.com.au/ |
| SOCIAL MEDIA |   |
| CONTACT DETAILS | 08 9330 3321 | [email protected] |
WHAT PEOPLE LIKE
OPTIONS, LOTS OF IT. At Prinsz of Vienna, desserts are for everyone, even those who have food restrictions. This is why the shop offers a large selection of glutten-free and vegan treats. All for you to enjoy!
PRODUCTS
Glutten-Free Sweets
Vegan Sweets
Strudels
Tarts and Tartlets
Brownies
Cakes
DELIVERY AND PAYMENT
Inquiries on delivery and payment may be directly coordinated with the team.
8.  FRENCH SWEET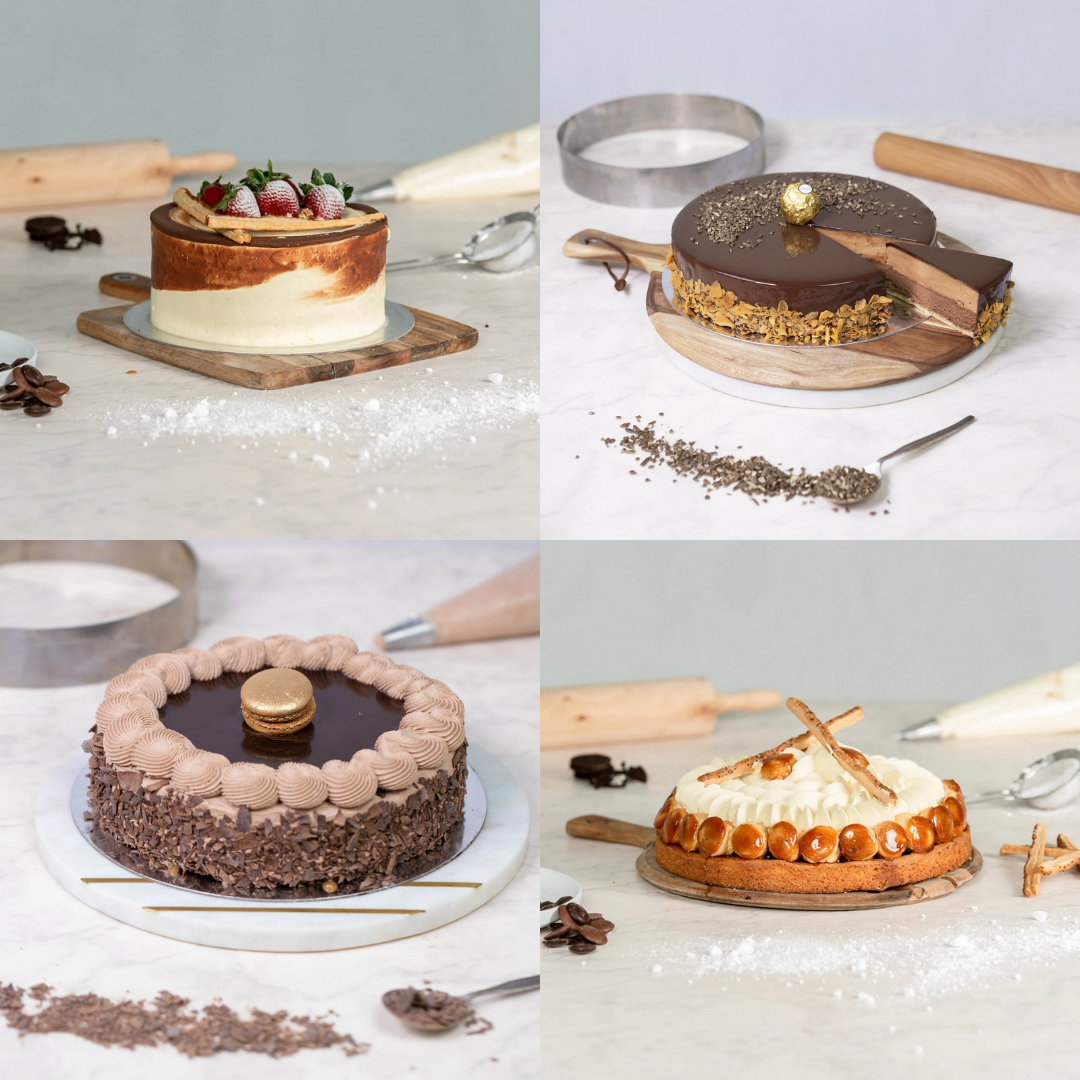 French Sweet offers authentic French cakes made with premium ingredients sourced from France itself! Experience luxury desserts that's looking too good to eat, and at a very considerable price. Don't wait for them to get sold out, order your cake at French Sweet soon.
WHAT PEOPLE LIKE
Next Day Delivery – French Sweets promises short waiting time – as fast as the next day, when you order your cake from them. Effecient service is truly godsent and they'll be sure to have your orders sent as fast as they can, with quality at its highest.
Traditional French Cakes – Find authentic desserts at French Sweet, and taste the wonders of French cuisine and baking. Choose among many of their choices: macarons, puff pastries, cucpakes, cakes, and more!
PRODUCTS
Cakes
Bread
Dessert Box
Macarons
Danish Box
DELIVERY AND PAYMENT
Payments can be through VISA, MasterCard, Apple Pay, Google Pay, Discovery Network, American Express, and Paypal. Free delivery on orders over $100.
9.  ESTHERS BAKERY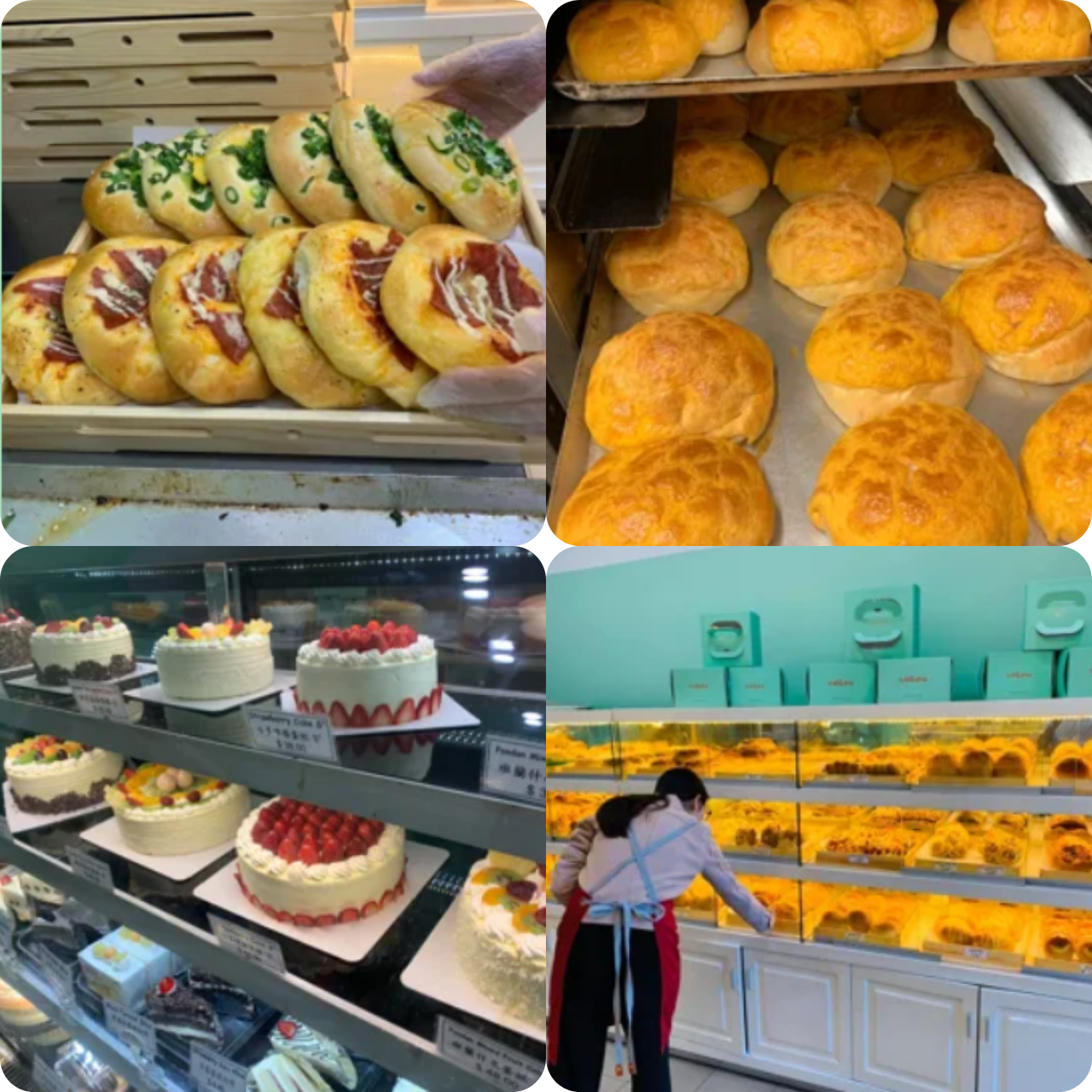 Esthers Bakery is a wholesale franchiser's best friend when it comes to freshly baked Hong Kong pastries. They offer a wide range of baked goods, from cakes to buns and everything in between. Shops located in Perth are more than welcome to partner with them.
| | |
| --- | --- |
| SPECIALTY | Wholesale, freshly baked pastries |
| SELECTION SIZE | Medium |
| STARTING PRICE | Enquire for more information |
| DELIVERY FEE | Enquire for more information |
| WEBSITE | https://www.esthersbakery.com.au |
| SOCIAL MEDIA | |
| CONTACT DETAILS | +61 8 9228 8783 |
WHAT PEOPLE LIKE
Traditionally Made Pastries – Esthers Bakery makes pastries from traditional Hong Kong recipes. Each and every pastry they make is sure to be flavorful and mouthwateringly delectable.
Freshly Baked Everyday – There's no need to worry about getting old bread from their shop — their baked goods are made fresh everyday. 
Free From Preservatives – Their traditional recipes are not only delicious, but also preservative-free. It's perfect for those who are looking for naturally tasty pastries.
PRODUCTS
Wife Cake
Egg Tart
Pineapple Crush Bun
BBQ Pork Bun
Pandan Cake
DELIVERY AND PAYMENT
Payments can be through VISA, MasterCard, Apple Pay, Google Pay, Discovery Network, American Express, and Paypal. Free delivery on orders over $100.