Flowers are truly a gift from nature for our eyes to cherish. We usually use these to adorn our homes, gardens, and even events. However, growing a flower is no easy peasy; they require very close attention and care. A change in environmental condition could ruin those perfect bright blooms. Surely, flowers are very delicate. That's why we have a special flower shop in the community to attend to our floral needs Whatever it is, these flower experts in Osaka will surely help you
1. THE JAPAN FLORIST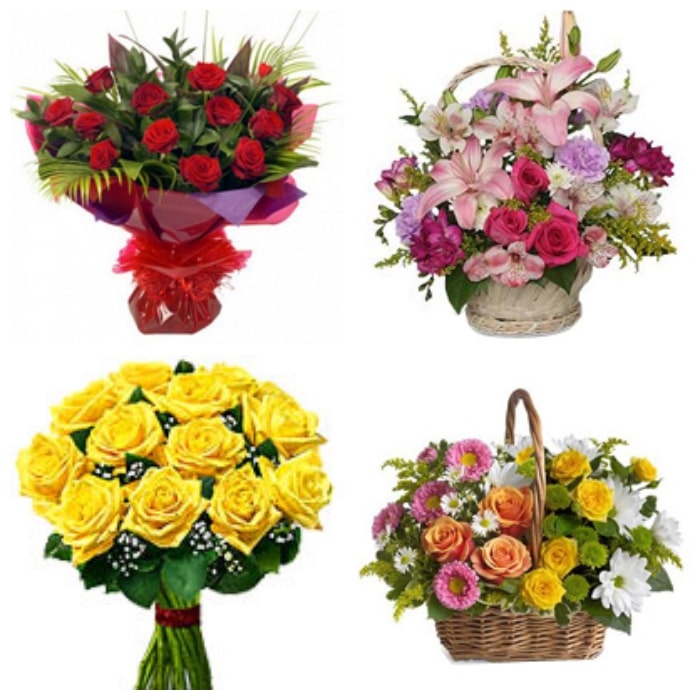 When it comes to arranging stunning and premium fresh flowers, The Japan Florist is definitely one of your best choices. They have a large selection of flowers, categorized into different kinds of arrangement which they make sure to be perfectly suited for any kind of event. They also cater to big events such as weddings and they guarantee to make your day even more special with their creative and innovative creations.
| | |
| --- | --- |
| SPECIALTY | Flowers for all types of occasions |
| SELECTION SIZE | Large |
| STARTING PRICE | Starts at ¥ 5120 |
| DELIVERY FEE | Calculated at checkout |
| WEBSITE | https://www.thejapanflorist.com/ |
| SOCIAL MEDIA |   |
| CONTACT DETAILS | 192-0911 |
WHAT PEOPLE LIKE
EXPERT FLORISTS. The Japan Florist prides themselves with their creative and highly skilled team of professional florists. They are committed to go beyond what is expected of them that is why they really put extra effort in making and delivering your orders.
LARGE SELECTION. The shop knows that each one of their customers varies in the taste in style, color, texture, and size that is why they always see to it that they have a large inventory of flowers and arrangements for their clients to choose from.
PRODUCTS
Roses – ¥ 5120 to ¥ 16523
Flower Bouquets – ¥ 6032 to ¥ 18804
FLower Arrangements – ¥ 6602 to ¥ 23821
DELIVERY AND PAYMENT
PayPal, Visa, Mastercard, AMEX, Maestro, JCB, Skrill
2. i879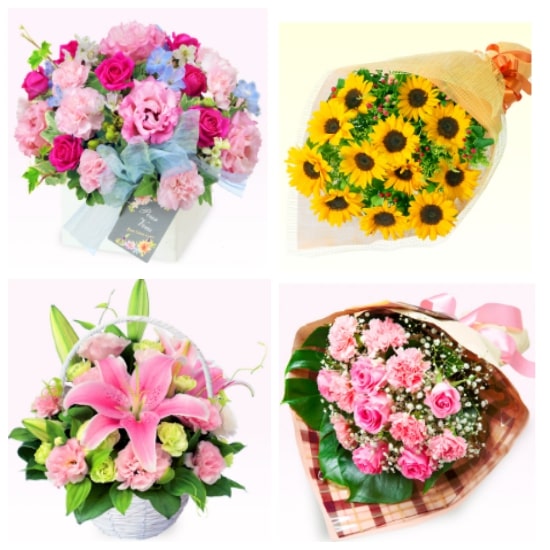 I879 established itself with a goal of turning their passion for arts and flowers into a rather wonderful business. They aim to share the happiness that flowers bring to all their beloved customers as they firmly believe that there are just words, we cannot speak that flowers can. If you have your flower arrangements made by them, they promise to keep them fresh and the best.
| | |
| --- | --- |
| SPECIALTY | Large fresh bouquets |
| SELECTION SIZE | Large |
| STARTING PRICE | Starts at ¥ 3240 |
| DELIVERY FEE | Calculated at checkout |
| WEBSITE | www.i879.com |
| SOCIAL MEDIA |   |
| CONTACT DETAILS | 0120-879-123 |
WHAT PEOPLE LIKE
EXPERTISE. Over the years, i879 has proven its excellent skills and high credibility when it comes to the industry of flower arrangement services. Since the shop has been established, their utmost priority is always the welfare and satisfaction of their customers thus resulting to excellent record of work in the entire city.
ON-TIME DELIVERY. One thing that the shop is truly proud of is their accuracy and their respect with their clients' time. They show that they are reliable when it comes to delivering flower products by assuring that they can send the flowers at the exact time stated and still in the best condition. However, with bulks of orders coming especially during holiday seasons, you have to be extra patient and cautious with time, so it is suggested for you to place your order a day before said holidays.
PRODUCTS
Flower Arrangement – ¥ 3240 to ¥ 9000
Flower Bouquet – ¥ 3240 to ¥ 9000
DELIVERY AND PAYMENT
Major credit and debit cards
3. FLORIST MARY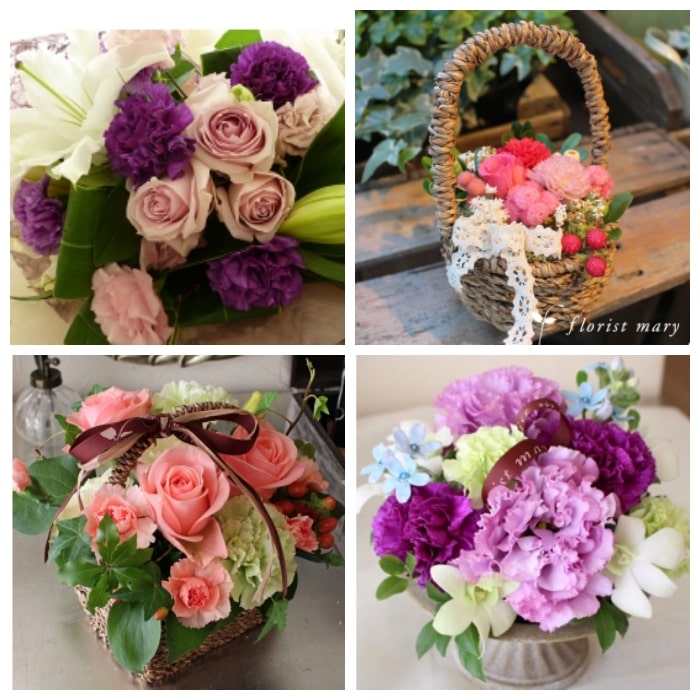 For many years now, Florist Mary has been providing excellent quality of service in the industry of flower arrangement and deliveries. With the team's daily encounter with different people placing their orders, seeking for professional help in choosing the best flowers for a specific event, it is safe to say that they already gained all the know-hows of the business which leads them to be tagged as one of the most reliable and trustworthy florists in Osaka.
WHAT PEOPLE LIKE
EXCEPTIONAL FLOWER COLLECTION. Osaka is known to be one of the most beautiful cities in the world and the shop just proved it with their collection of finest flowers. The creativity that the shop upholds are truly shown not only in their flower arrangements but also in the accessories that they use, primarily the medieval type vases.
PRODUCTS
Bouquet Flower – ¥3420 to ¥7000
Arrangements – ¥5200 to ¥16200
Preserved Flower – ¥4100 to ¥4600
DELIVERY AND PAYMENT
Delivery and payment details may be directly discussed with the shop.
4. HANAYA 87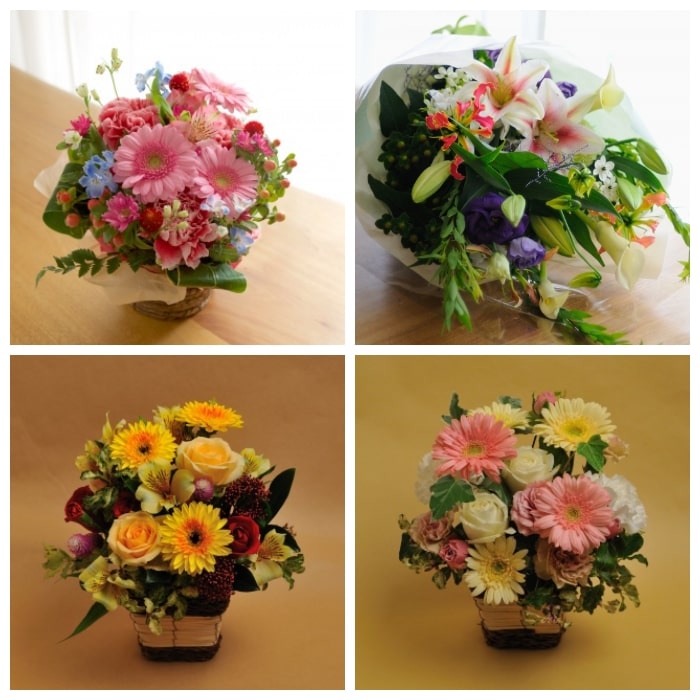 Hanaya 87 is one of the premier florists in Osaka. It prioritizes customer satisfaction over anything that is why they make sure to provide you with only the finest and freshest flowers that you can find in the area. They also keep themselves posted for any new designs and complementary accessories that will improve the totality of your orders
WHAT PEOPLE LIKE
HANDMADE. Hanaya 87 wanted to always have a personal touch in every single flower product that they deliver that is why they make sure that everything in their list is handmade. No effort is too much when it comes to creating their magnificent floral arrangements because they believe that their beloved customers only deserve the best.
PRODUCTS
Flower Bouquet – ¥5400
Flower Arrangement – ¥3240 to ¥5400
DELIVERY AND PAYMENT
Inquire directly at the shop.
5. JARDIN DU L'LLONY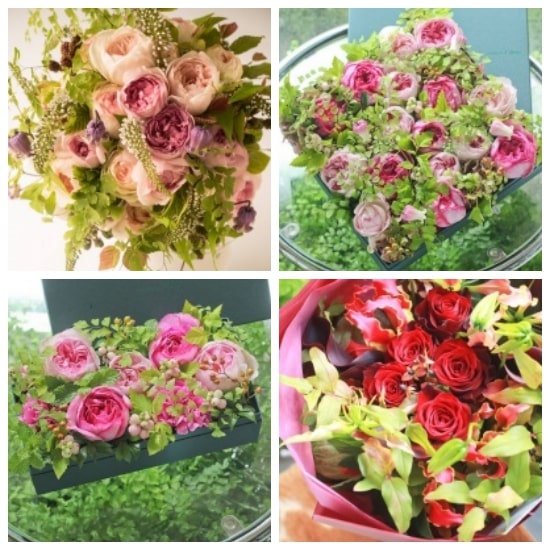 Jardin du L'llony is not your ordinary flower shop when it comes to maintaining a high quality of flowers. Their effort of bringing you with premium kind of products extend to them travelling across Japan just to be able to find the freshest and finest kind that they will include in their collection. Everyday, they thrive to be the best florist in Osaka so they also make an extra effort in partnering with other businesses to come up with better ideas to improve their floral services.
WHAT PEOPLE LIKE
GOOD CUSTOMER SERVICE. One of the best qualities of Jardin du L'llony is their being accommodating and attentive to all their customers' needs. They make sure to always keep close communication with them and as a result, they earn their trust and they keep a good relationship with them.
LESSONS. Aside from providing you with their outstanding floral arrangement creations, they would also like to share their knowledge, skills, and passion in the business. The shops offer workshops to whoever is interested in acquiring the skills of a florist. From the simple hand-tied bouquets to most complex ones, they are very much available in accommodating you and your team.
PRODUCTS
Bouquet –  ¥5400 to  ¥100000
Arrangements –  ¥5400 to  ¥20000
Flower Box –  ¥6500 to  ¥20000
DELIVERY AND PAYMENT
Visa, Mastercard
6. FLOWERSHOP ICHIHANA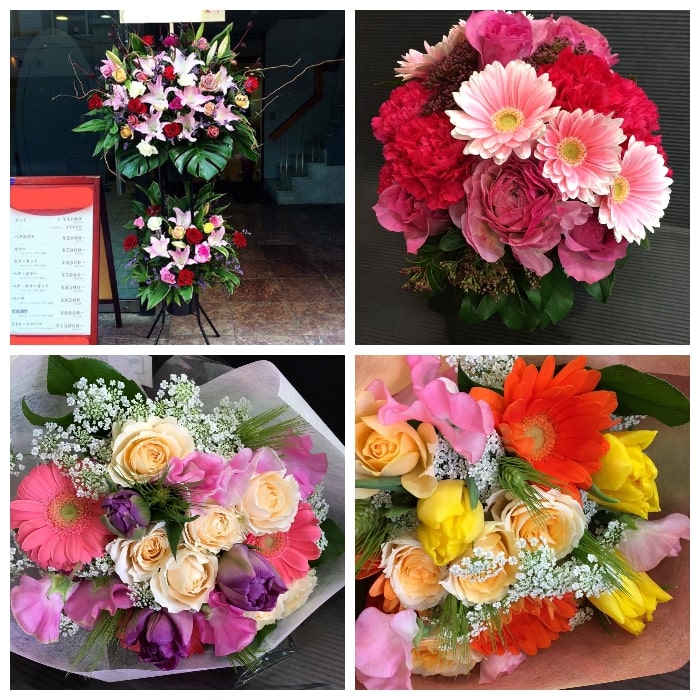 Flowershop Ichihana aims to break geographical barriers among their customers and their loved ones by helping them express their feelings and say the words their mouth can't speak through their flower products and services. From the name itself, the shop offers premium quality of fresh flowers along with their excellent customer service. Guaranteed that you will be 100% satisfied with your business with them.
| | |
| --- | --- |
| SPECIALTY | Tropical Flowers |
| SELECTION SIZE | Large |
| STARTING PRICE | Starts at ¥500 |
| DELIVERY FEE | Calculated at checkout |
| WEBSITE | http://www.ichihana-showacho.com/ |
| SOCIAL MEDIA |   |
| CONTACT DETAILS |  06-6624-0187 |
WHAT PEOPLE LIKE
PRESERVED FLOWERS. To maintain the beauty, if not the freshness of the flowers, they offer to make preserved flowers packaged beautifully for them to be stored and displayed in homes and offices where their undying appeal will stay forever no matter how old the item is.
STUNNING DESIGNS. A team of creative and professional florists is what making Flowershop Ichihana one of the best when it comes to flower arrangement. The shop makes sure to always keep their catalogue up to date so they would be in for the new trends and will remain their reliability and competitiveness.
PRODUCTS
Arrangement – ¥1000
Bouquet – ¥500
Flower Stand – ¥10000
DELIVERY AND PAYMENT
Major debit and credit cards
7. NIPPONFLORIST.JP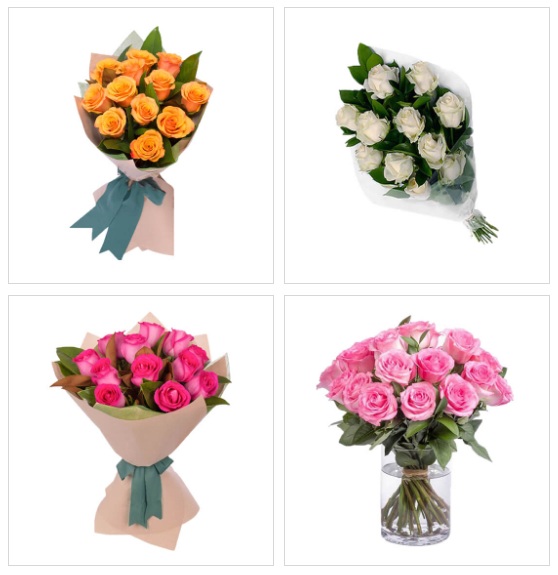 NipponFlorist.JP is another online delivery service in the locality. It has a wide array of blooms, arrangements, and bouquets. They have a team which is passionate about creating freshly wrapped flowers of good quality. 
Their bouquets come in different sizes, designs, and themes–perfect for any occasion. With the help of their site, customers can easily and conveniently buy gifts and tokens for their loved ones.
WHAT PEOPLE LIKE
FRESH FLOWERS.

The shop takes pride in their fresh flowers and always makes sure that the flowers they use are of the best quality. Their strict quality control of the products coming in and out of their shop has really paid off as they only showcase the finest flowers in Osaka.

VARIETY OF PRODUCTS.

The shop does not stop in offering fresh flowers, they also sell other items that they believe would truly complement with any kind of arrangements you may choose. They have wines, gift baskets, cakes, etc. that will help you complete your gift package.
PRODUCTS
BOUQUETS
FLOWER BASKETS
VASE ARRANGEMENTS
PLANTS
CAKES
FRUITS
WINES
GIFT BASKETS
DELIVERY AND PAYMENT
Offers same day delivery all over Japan and accepts all types of credit cards.