When it comes to heartfelt gifts, you can always rely on flowers to deliver more than a message. Each bunch wrapped and delivered is sealed with the sender's warmest feelings. Be it a dozen of roses conveying attraction or a beautiful wreath expressing sympathy and loss, flowers can carry a multitude of emotions. So why not try one of these local florists in Romania and send your special bunch now?
1. MAISON D'OR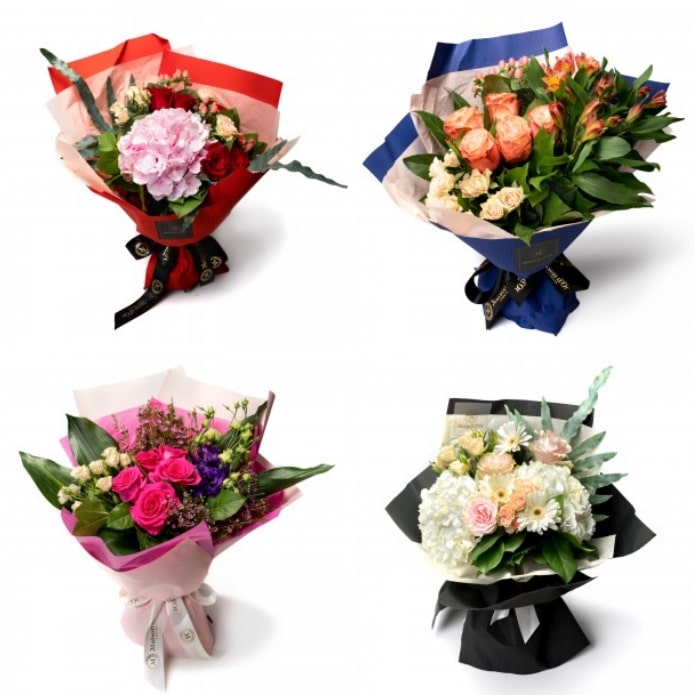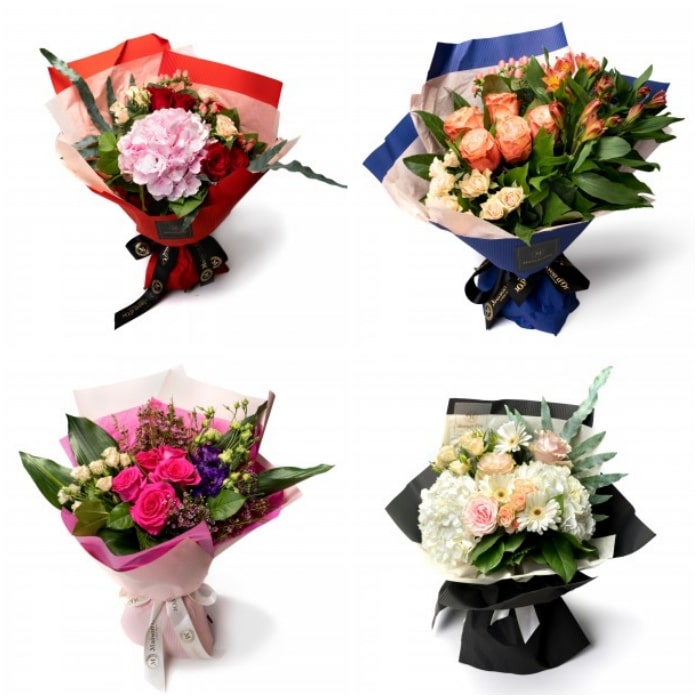 We're starting this list with the creative florists at Maison d'Or! We can't help but be impressed with the selection of flower designs they've created throughout their long years in the biz. Seems like more and more people are falling in love with their gorgeous bouquets.
SPECIALTY
Mini roses Bouquets
SELECTION SIZE
Large
STARTING PRICE
149,00 RON
DELIVERY FEE
Free (in Bucharest)
WEBSITE
https://www.maisondor.ro/en/
SOCIAL MEDIA
Facebook: @maisondor.ro
Instagram: @maisondorflowers
CONTACT DETAILS
[email protected]
0770.663.399
WHAT PEOPLE LIKE
ROMANTIC ARRANGEMENTS. What really makes Maison d'Or truly stand out is their dreamy selection of flower arrangements. Each bouquet comes off as something unique, soft and just downright romantic.
FAST, EFFICIENT AND FREE DELIVERY SERVICE. You can finish your transaction in just 5 minutes with their safe and effective website! And it's free delivery, what else do we need to say.
EXPERT FLORAL ARTISANS. Each bouquet is flowing with meticulous style, you just know it was handmade by a veteran florist. Leave your generic arrangements on the door because Maison d'Or is gonna blow you away.
PRODUCTS
FLOWER BOUQUETS: From 149,00 RON
FLOWER BASKETS: From 209,00 RON
MINI ROSES BOUQUETS: From 199,00 RON
FLOWER BOXES: From 239,00 RON
DELIVERY & PAYMENT
They deliver from Monday-Friday (9:00-20:00) and Saturday (10:00-15:00). They accept major credit cards and PayPal for online purchases. Bank Transfer is also available.
2.  ROMANIAN FLOWER SHOP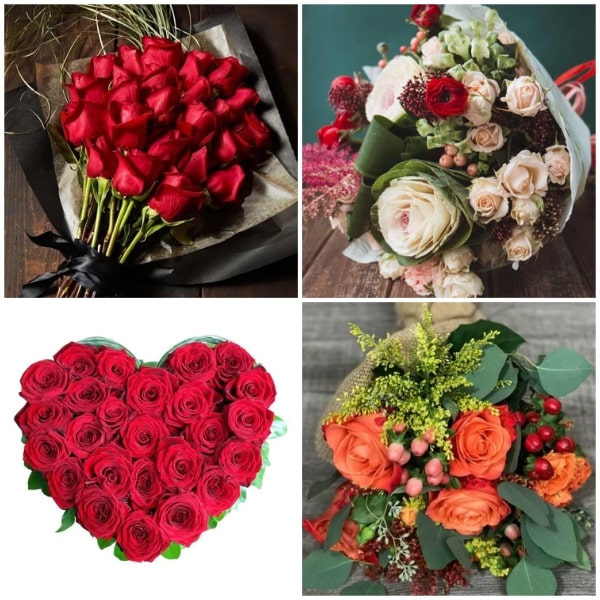 Romanian Flower Shop is full of veteran local florists ready to cater to your everyday flower needs. Browse their site to see their full flower catalog.
WHAT PEOPLE LIKE
BIRTHDAY NAME FLOWERS. If you want something that will not only surprise a celebrant but make everyone gather in awe as well, get their special birthday flowers. Give them the best birthday gift ever by writing their name in flowers!
FAST AND FREE SAME-DAY DELIVERY. Last-minute gifts will never stress you out. Their trusty delivery team guarantees to bring your flowers on time. All this for free! Check this list for more information.
SPECIAL BOUQUETS. Deals, Deals, Deals! Don't you just love a good bargain? In this collection of best-sellers, be on the lookout for on-sale bouquets and save up to $10 each.
PRODUCTS
SPECIAL BOUQUETS: $84
ALL BOUQUETS: $65
BIRTHDAY FLOWERS
DELIVERY & PAYMENT
For same-day delivery, all orders must be placed before 4 pm., Romania time (GMT + 2). Payment options include all major credit cards, bank transfer, Western Union, Money Gram, and PayPal.
3. DELIVERY FLORI CADOU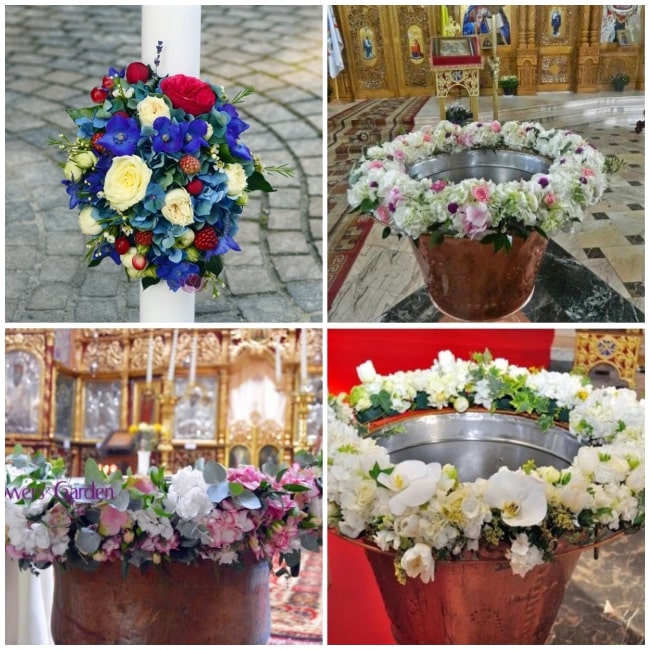 Delivery Flori Cadou is the online store counterpart of the Flowers Garden brand. It practices the same vision of its parent company: passion, dedication, love for flowers and inspirational refinement. By continuing to provide fresh, high-quality bouquets made from flowers coming from reliable suppliers they've continued to uphold this vision.
SPECIALTY
Christening Flowers
SELECTION SIZE
Large
STARTING PRICE
145.16 TRY
DELIVERY FEE
Free (in Bucharest)
WEBSITE
https://livrarefloricadou.ro/
SOCIAL MEDIA
Facebook: @florariaflowersgarden
CONTACT DETAILS
0757 011 869
[email protected]
WHAT PEOPLE LIKE
FLORAL ARTISANS. Aside from sourcing out the best flowers from local and international growers, the bouquets in their store are arranged by their veteran florists the day it's ordered – bringing you designer bouquets one click away.
DEDICATED FLOWER SELECTIONS. Each of the popular occasional bouquets like Christening and Wedding is available in this company. Their Floral Baptism Arrangements collection alone has over 150 products you can choose from.
PRODUCTS
CHRISTENING FLOWERS: From 129,00 lei
WEDDING: From 29,00 lei
BOUQUETS: From 89,00 lei
DELIVERY & PAYMENT
Free delivery in Bucharest. They accept major credit cards for online purchases.
4. MAGNOLIA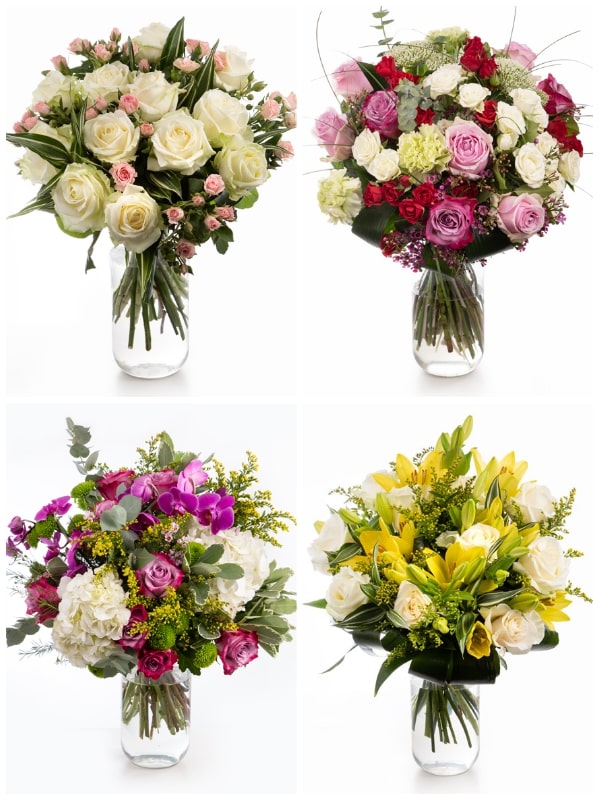 Magnolia is a floral studio based in Romania that offers a bunch of bouquets so gorgeous, you'd want it for yourself. And why not, right? Treat yourself and buy the most over-the-top bouquets they offer (and they have a lot of choices for that).
| | |
| --- | --- |
| SPECIALTY | Classic mixed bouquets |
| SELECTION SIZE | Large |
| STARTING PRICE | 119 RON |
| DELIVERY FEE | Free |
| WEBSITE | https://www.magnolia.ro/eng/ |
| SOCIAL MEDIA | n/a |
| CONTACT DETAILS | +4 0759 031 085 +4 026 445 0030 |
WHAT PEOPLE LIKE
SPEEDY DELIVERY. Their delivery teams are always efficient and ready to deliver your goods with the utmost care and professionalism. You can even expect your bouquet in just 2 hours! Oh, and did we mention free delivery is available for over 60 cities in Romania?
LAVISH DESIGNS. This company has the most picture-perfect bouquets you can think about. Classic and stylish, these flowers will go straight to vase when you receive one – you'll just want them to last longer as soon as you see them.
PRODUCTS
BOUQUETS: 119 RON – 1419 RON
PRESERVED ROSES
BIRTHDAY
SYMPATHY
DELIVERY & PAYMENT
You can order as late as 6 pm and expect delivery by 9 pm. Payment options include RomCard, PayPal, Western Union, and Cash on Delivery.
5. KDECO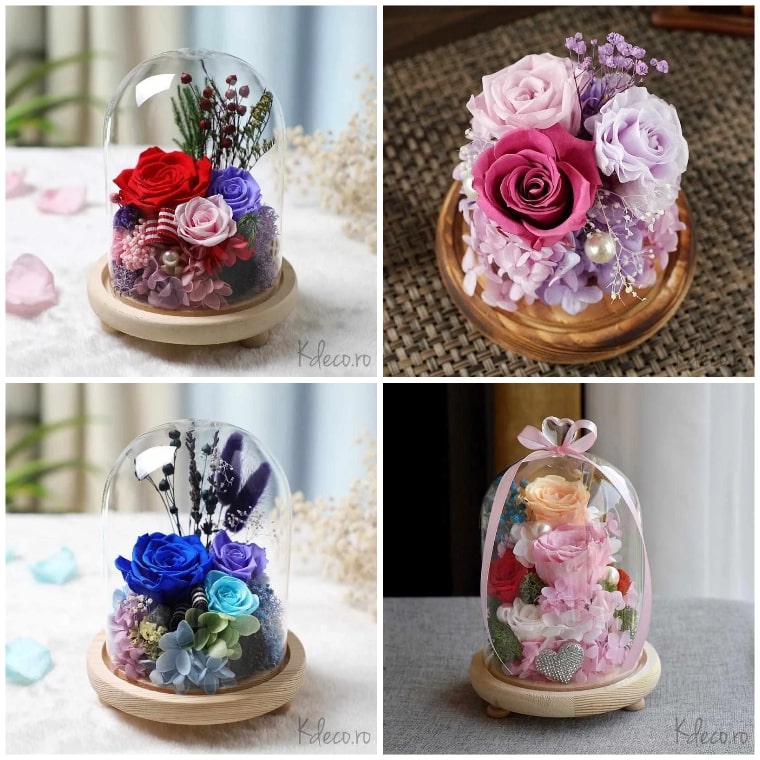 Listen if you're tired of the usual traditional bouquets and you want something unique, inspired and downright magical, then check out this store's flower concoctions. Their creativity overflows in each of their creation.
SPECIALTY
Roses in a Glass Dome
SELECTION SIZE
Large
STARTING PRICE
62.77 TRY
DELIVERY FEE
Free
WEBSITE
https://www.kdeco.ro/
SOCIAL MEDIA
Facebook: @kdeco.ro
Instagram: @kdeco.ro
CONTACT DETAILS
0726 103 294
[email protected]
WHAT PEOPLE LIKE
FRIENDLY AND HELPFUL CUSTOMER SUPPORT. The people at KDeco understands the importance of the flowers they deliver so they've put customer experience on their top priority.
ROSE IN A GLASS DOME. Browse through their gallery so you can see for yourself how dreamlike and absolutely lovely each and every flower arrangement in this collection. The word 'magical' will surely come to mind to anyone receiving this. 
PRODUCTS
ROSE IN A GLASS DOME: From 175 lei
PRESERVED FLOWERS: From 49 LEI
DELIVERY & PAYMENT
Expect products within 24 hours if you order by 13:00. Accepts major credit cards for online purchases.
6. FLOWERS ROMANIA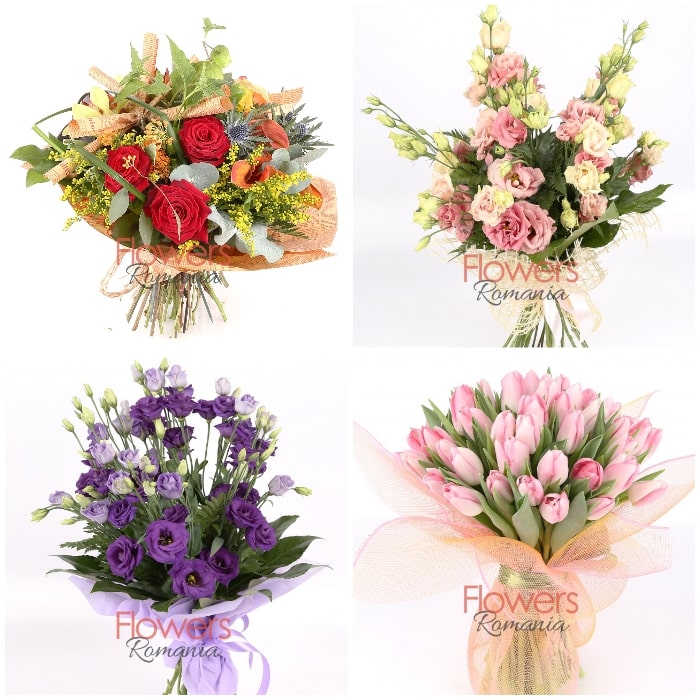 Flowers Romania always makes choosing flowers fast and convenient. Head on to their site and browse their almost endless choices of flowers.
SPECIALTY
Affordable Selections
SELECTION SIZE
Large
STARTING PRICE
 27€
DELIVERY FEE
Available upon checkout
WEBSITE
http://www.flowersromania.net
SOCIAL MEDIA
Facebook: @Flori.ro
Instagram: @flori.ro.acum
CONTACT DETAILS
0730.235.674
[email protected]
WHAT PEOPLE LIKE
100 % FRESH. By only working directly with growers both local and international, Flowers Romania was able to guarantee 100% freshness for their bouquets.
LARGE SELECTION OF FLOWERS. With experienced florists at hand and reputable suppliers on their back, this company created a large catalog of flowers for every celebration. You'll never run out of choices so check their site now!
PRODUCTS
DELIVERY & PAYMENT
Delivers anywhere in Bucharest withing 2 hours. You may purchase with major credit cards, PayPal, and wire transfer.
7. CADOURISI FLORI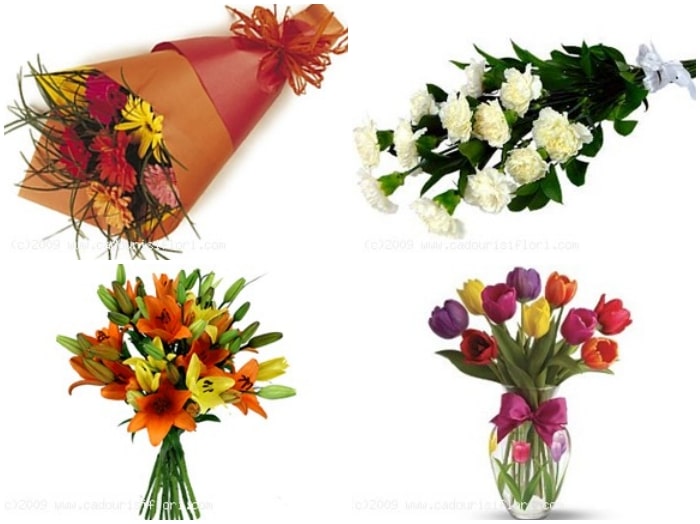 Order with ease at Cadourisi Flori. One of the go-to flower delivery companies of Romanian residents, This company only uses the freshest blooms.
| | |
| --- | --- |
| SPECIALTY | Classic Mixed Flower Hand-bouquets |
| SELECTION SIZE | Curated |
| STARTING PRICE | $39 |
| DELIVERY FEE | Available upon checkout |
| WEBSITE | http://www.cadourisiflori.com |
| SOCIAL MEDIA | n/a |
| CONTACT DETAILS | 0756620370 |
WHAT PEOPLE LIKE
FLOWER COMBINATIONS. You won't have a hard time choosing for a gift if everything you need is in one store. Flowers? Check. Cosmetics? Yes. Elaborate Gift Hampers? Yas. Check out the site for more combinations!
DELIVERS ANYWHERE IN ROMANIA. Yup, you can now send gifts to your loved ones living anywhere in Romania. Each city is now covered by its partner courier service provider.
GORGEOUS DESIGNS. Their flower designers were able to make a a large flower catalog that caters to each and every celebration you may have.
PRODUCTS
BOUQUETS: From $39
GOURMET GIFT BASKETS: From $39
WINE: From $49
DELIVERY & PAYMENT
Orders placed before 12:00 pm will leave their office on the same day. They accept Visa, MasterCard, American Express or Discover cards. PayPal is also available.
8. RAFTUL CU CADOURI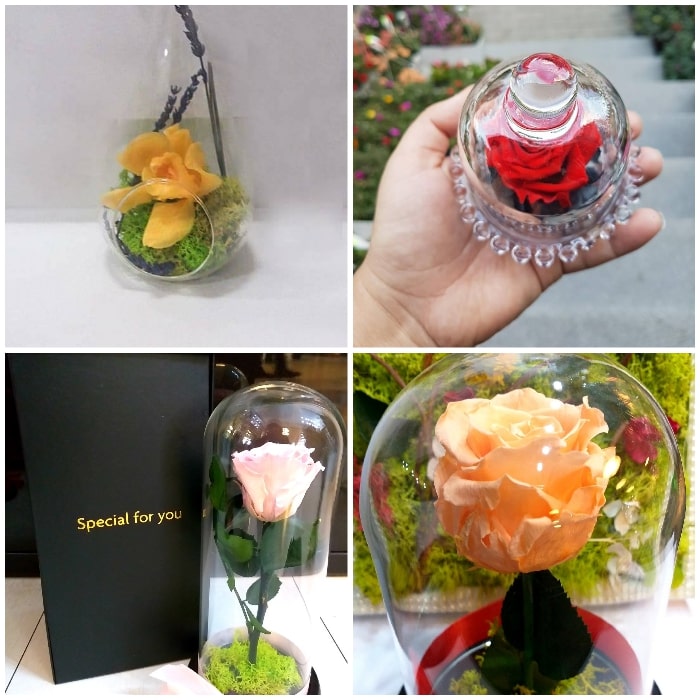 Raftul Cu Cadaouri is another go-to flower shop in Romania. This company continues to garner loyal customers over the years and we understand why. With top-notch customer service, it's not that surprising.
WHAT PEOPLE LIKE
PRESERVED ROSES. For flowers that will last for more than a year, browse this company's collection of cryogenic flowers. There are many types to choose from and there's a variety of packaging as well.
GIFT BASKETS. If you want to up your game, why not throw in a gift basket as well? They have a number to choose from, each with different treats and trinkets you may enjoy.
PRODUCTS
BOUQUETS: From 30,00 RON
CRYOGENIC ROSES: From 30,00 RON
DELIVERY & PAYMENT
They accept major credit or debit cards.
9. TRIMITE FLORI LA IASI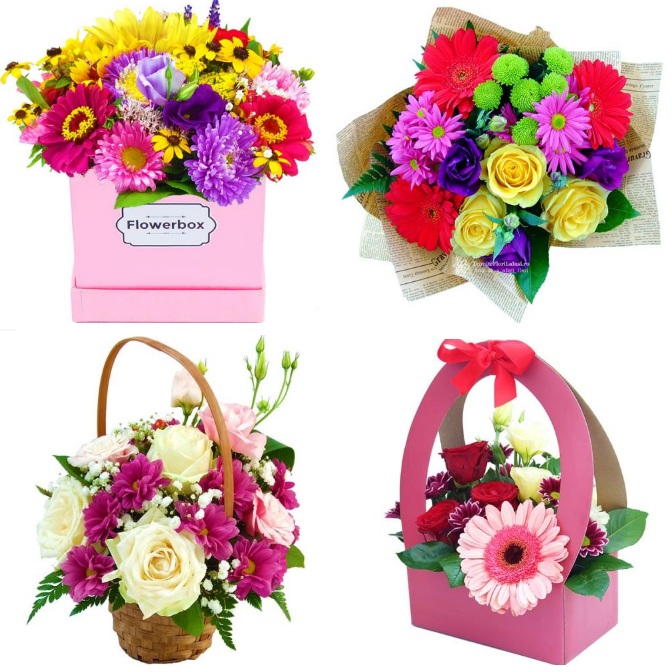 For over 10 years, Trimite Flori La Iasi has been providing fresh flower arrangements all over the city of Iasi. Their excellent collection of floral designs are perfect for all kinds of occasions and celebrations, making them one of the crowd's favorites.
The shop specializes in stunning bouquets and round box arrangements which are perfect to be sent as gifts or as decoration for your homes and offices. Money back guarantee is also on the table should their products not fully satisfy you.
WHAT PEOPLE LIKE
FREE DELIVERY.

Wherever you are in Iasi, you are entitled for a free flower delivery service and they promise a smooth and on time conveyance of orders.

SECURED TRANSACTION.

Shopping online at Trimite Flori La Iasi is guaranteed to be safe with a high level of confidentiality for your personal and financial protection.
PRODUCTS
BOUQUETS
FLOWER BOXES
VASE ARRANGEMENTS
DELIVERY AND PAYMENT
Payments can be made through Visa or Mastercard via 2CheckOut.com, Cash deposit at any BRD unit; Internet Banking; Online through PayPal service; Western Union or Money Gram; Cash at their headquarters
Images taken from each company's official websites/social media.