Who doesn't love sweets? Well, most of us love to indulge in sweet delicacies such as chocolates, cookies, and of course, cakes. In case you're craving for some delicious cakes, you can take a look at the bakeshops and pastry shops listed down below.
1. MUNCH BAKERY
Chomp started with a plan to share joy and smiles through providing delicious sweets and pastries. They attempt and think of the most innovative and inventive approaches to impart the best taste of bliss. It is a genuine devotee to what individuals can accomplish through sheer creative mind and imagination. In this manner, each result of Munch conveys a one of a kind feeling of satisfaction that is unique.
SPECIALTY
Jar cakes
SELECTION SIZE
Moderate
STARTING PRICE
37 SAR
DELIVERY FEE
WEBSITE
https://www.munchbakery.com/
SOCIAL MEDIA
Instagram: @munchbakery

Facebook: /munchbakery

Twitter: @munchbakery

Pinterest: @munchbakery

CONTACT DETAILS
920015010 | [email protected]
WHAT PEOPLE LIKE
CLASSIC CAKES. At Munch Bakery, you can find almost all traditional or classic cakes. They have chocolate cakes, cheesecakes, tarts, and others. So, if you want to look back at the past or you want to reminisce the taste, you can buy from the shop.
AFFORDABLE CAKES. They offer their cakes at a reasonable price because they believe that putting a smile on someone's face should not be costly. As a matter of fact, you can already get a good amount of cheesecake for 4 SAR. And if you want it to be portable, you can buy their jar cakes.
PRODUCTS
CAKES: 37 SAR – 195 SAR
JAR CAKES: 12 SAR – 15 SAR
CHEESECAKES: 4 SAR – 185 SAR
DELIVERY & PAYMENT
2. SAADEDDIN PASTRY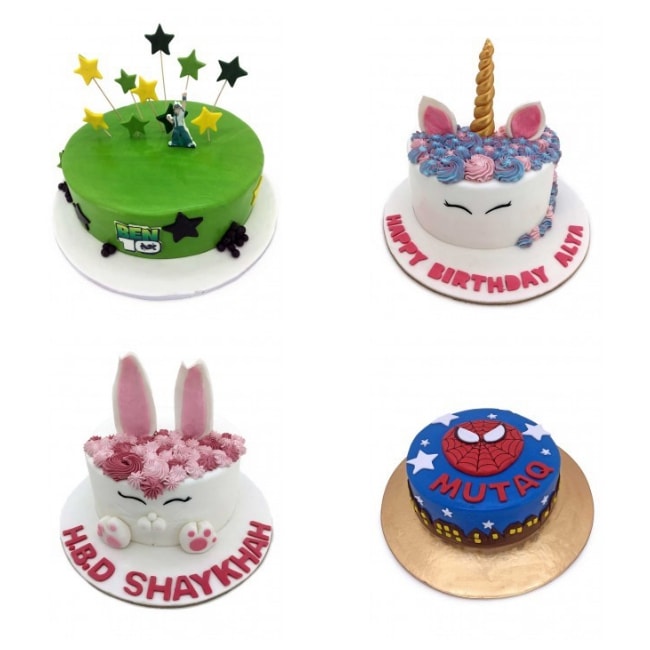 Saadeddin started in 1976 with the vision of being the best sweets manufacturer in the country. And true to their vision, they are considered as one of the most reliable bakeshop and pastry shops in the region. As a matter of fact, they have already established different branches and to time, their employees are at 4,000. So, you're really assured that they control the quality and the taste of their products.
SPECIALTY
Customized cakes
SELECTION SIZE
Moderate
STARTING PRICE
9 SAR
DELIVERY FEE
Calculated at checkout
WEBSITE
https://www.saadeddin.com
SOCIAL MEDIA
Instagram: @saadeddinpastry

Facebook: /saadeddinpastry

Twitter: @saadeddinpastry

CONTACT DETAILS
920017070 / [email protected]
WHAT PEOPLE LIKE
DELICIOUS CAKES. With their years in the business, the shop sees to it that all their products are delicious from the first bite up to the last one. Further, their experiences allow them to experiment on different flavors yet maintain the taste of their usual cake.
MEMBERSHIP PERKS. The shop awards loyalty to their products as they provide rewards for those customers who reached a certain purchase. These are converted into points which can be used as payment.
PRODUCTS
CAKES AND PASTRIES: 9 SAR – 800 SAR 
DELIVERY & PAYMENT
Accepted Payment: MasterCard and VISA
3. HELEN'S BAKERY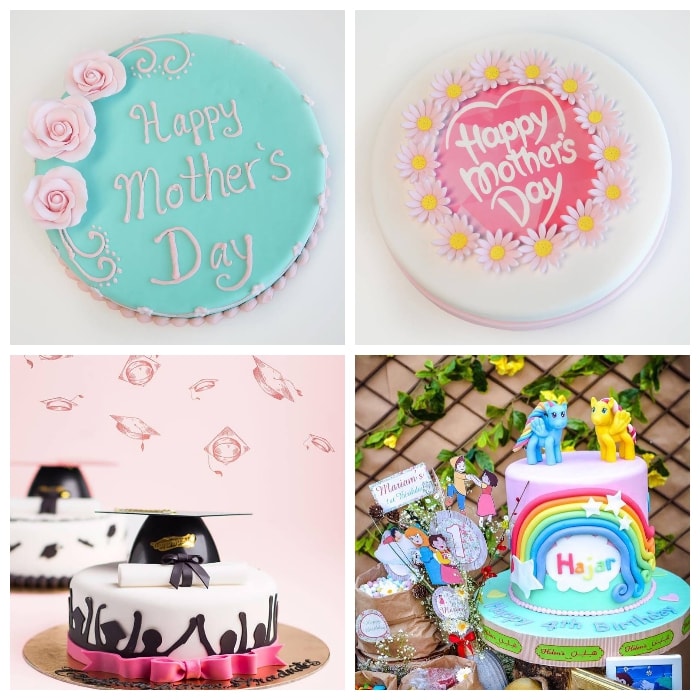 Helens, the shop's owner, began baking treats and brownies long route in 1993 from her great old home kitchen. From that point forward, she has carried joy and satisfaction to numerous individuals consistently, by culminating her unique plans and mystery elements of the tastiest cakes, cupcakes, treats, brownies, biscuits, and cheesecakes. Presently, Helen's is simply around Zappos Coupon Code your Neighborhood corner, where she naturally prepared merchandise to hang tight for you consistently.
SPECIALTY
Cakes for any occasion
SELECTION SIZE
Moderate
STARTING PRICE
Download mobile application
DELIVERY FEE
WEBSITE
http://www.helensbakery.com
SOCIAL MEDIA
Instagram: @helensbakery

Facebook: /HelensBakery

Twitter: @helensbakery

CONTACT DETAILS
0126977729 / [email protected]
WHAT PEOPLE LIKE
MOBILE APP AVAILABILITY. Helen's Bakery has its own mobile application which you can download on your devices. You can find within the application its collection as well as the prices, you can also directly order from there and process your purchase.
EASY ORDERING PROCESS. Since the shop has a mobile app, you can easily order from them. Just download the app and launch it on your phone. From there, you can choose from the cakes and process your orders including payment.
PRODUCTS
CAKES FOR ALL OCCASION: Download mobile application to know prices
DELIVERY & PAYMENT
4. ROSE SWEETS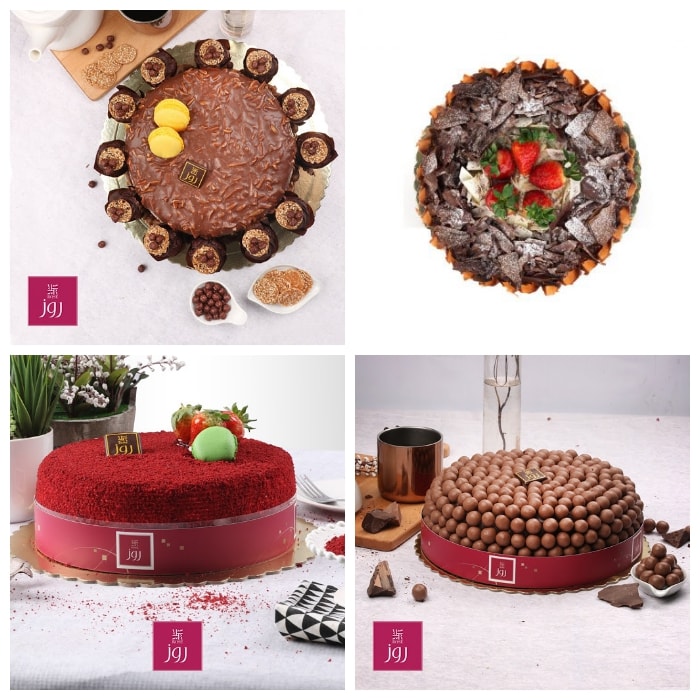 For over 20 years, Rose Sweets has been practicing the specialty of making desserts with extraordinary taste. They guarantee that the qualities ​​are maintained, from the tidiness of the production lines all through the planning procedure to our branches. Throughout the years, Rose Sweets has gladly spread to the market to guarantee delight on each product. Behind this achievement lies the diligent work, commitment and energy to offer a quality service to customers.
SPECIALTY
Chocolate cakes
SELECTION SIZE
Moderate
STARTING PRICE
Contact shop
DELIVERY FEE
BD11.95
WEBSITE
http://www.rosesweets.com.sa/
SOCIAL MEDIA
Instagram: @rosesweets_sa

Facebook: /Rose-Sweets

Twitter: @rosesweets_sa

CONTACT DETAILS
920007620 |[email protected]
WHAT PEOPLE LIKE
100% SATISFACTION GUARANTEE. Because they value quality, the customers praised how the shop is consistent in providing delicious cakes and sweets. They were able to attain this through dedication and commitment to provide good service to its customers.
NICE STAFF. If you visit their physical store, you will be amazed at how friendly and hospitable their staffs are. Customers compliment the staff who are ready to assist them in an accommodating manner. Thus, they do not hesitate to ask for assistance whenever needed.
PRODUCTS
CAKES: Contact shop for price
DELIVERY & PAYMENT
5. JOI GIFTS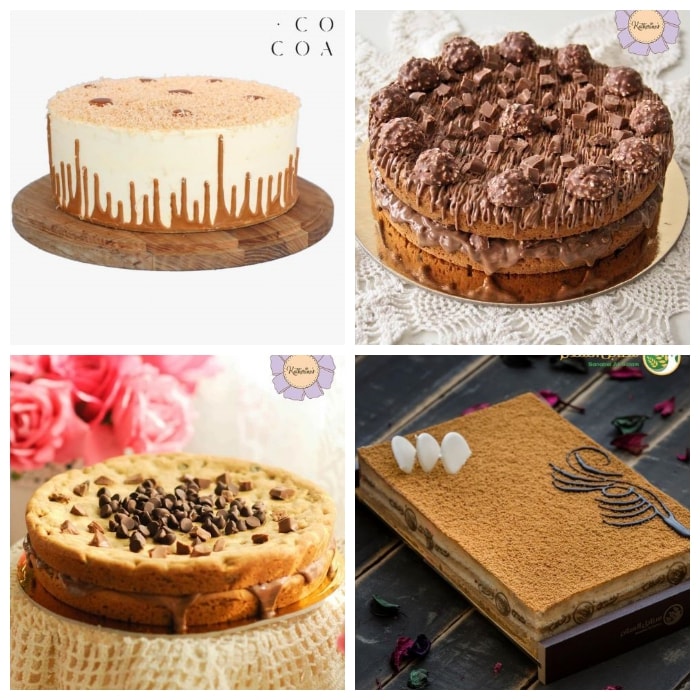 Joi Gifts is your one-stop shop when it comes to gift items. They have flowers, perfumes, and other unique gift ideas on their site. Of course, they offer cakes for their customers. You can visit the website to place an order or call its customer support.
SPECIALTY
Animated-theme cakes
SELECTION SIZE
Moderate
STARTING PRICE
80 SAR
DELIVERY FEE
Free Same Day delivery
WEBSITE
https://www.joigifts.com
SOCIAL MEDIA
Instagram: @joigifts

Facebook: /joigifts

Twitter: @joiGifts

CONTACT DETAILS
03-5992-5033 / [email protected]
WHAT PEOPLE LIKE
AVAILABLE IN MOBILE APP. The shop also has mobile application that can be downloaded on your Android and iOS devices. Thus, you have different options to place orders: either through their site, mobile app, and calling their customer support.
SECURED TRANSACTION. Joi Gifts value your privacy so they employed the necessary measure to make sure that your data are safe with them. You are ensured that no third party hackers will be able to access your personal information.
PRODUCTS
CAKES: 80 SAR – 3,000 SAR
DELIVERY & PAYMENT
The shop accepts VISA, MasterCard, American Express, PayPal, and Mada.
6. FERNS N PETALS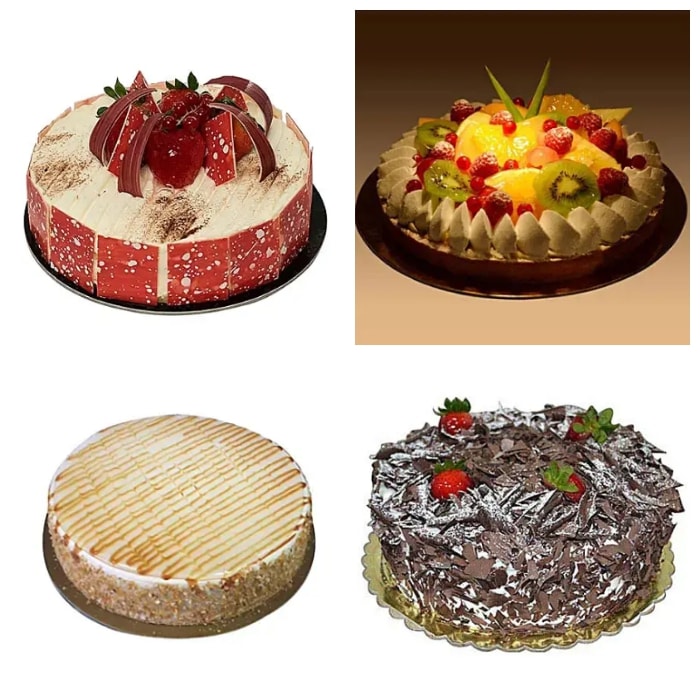 Ferns N Petals is an international company that provides flower delivery to hundreds of countries around the world. And that includes Jeddah. They also have cakes and other gift items which you can buy from their shop. The thing, however, is that the price can be a little expensive. However, it will be worth it.
WHAT PEOPLE LIKE
INTERNATIONAL DELIVERY. The shop offers international delivery to different countries around the world. Thus, if you want to send cakes or flowers to your loved ones outside Jeddah, you may do so through Ferns N Petals.
VARIOUS PAYMENT MODES. To cater to their customers, they accept different payment modes which include bank transfer, direct money transfer, and money transfer application.
PRODUCTS
CAKES FOR ANY OCCASION: 74 SAR – 566.75 SAR 
DELIVERY & PAYMENT
Accepted Payment: VISA, MasterCard, RuPay, PayPal, American Express, MobiKwik, AirTel, PayTM, Oxigen, and PayU Money.
Images were taken from each company's official websites/social media.