Scotland's biggest city has something to offer for everybody. From its stellar music scene to its colorful local cuisine, this buzzing metropolis will charm you by the end of the day. But what will ultimately hook you in, are the fun-loving people of Glasgow. Whether you need someone for a quick query or someone to rave a party with, these amazing locals will be there for you. And what better way to show you appreciate these people than by sending them flowers? Check out these top-rated flower delivery services near Glasgow!
1. FLOWERS BY SUZY LIU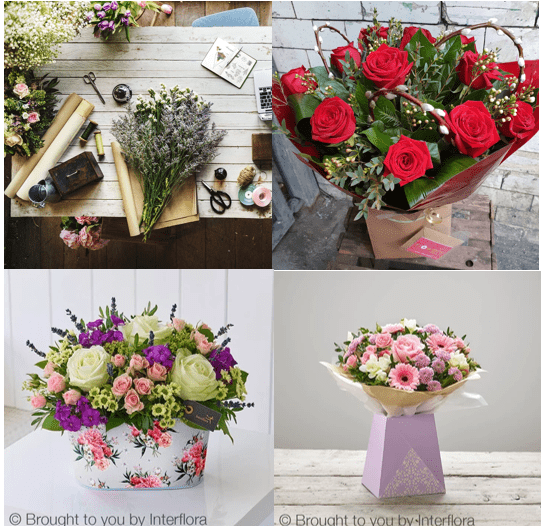 Located in Glasgow City Centre on the High Street, this floral studio is able to hand-deliver flowers to homes and offices all over Glasgow North, South, East and West with ease. Flowers by Suzy Liu is a brand that showcases its namesake's floral genius with their creative bespoke designs.
SPECIALTY
Bespoke Weekly Bouquets
SELECTION SIZE
Moderate
STARTING PRICE
£26.00
DELIVERY FEE
From £5.99
WEBSITE
https://flowersbysuzyliu.co.uk
SOCIAL MEDIA
Facebook: @FlowersBySuzyLiu
Instagram: @flowersbysuzyliu
CONTACT DETAILS
0141 552 8385
WHAT PEOPLE LIKE
BOUQUET OF THE WEEK. Week after week, they release a new bouquet design that will complement the available seasonal flowers at hand. Fresh and unique, these bouquets will always have the florist's unique touch.
3 HOUR DELIVERY SERVICE. Their brilliant location makes it easy for this company to deliver flowers in the Glasgow area. Within 3 hours, you can already expect your flowers delivered!
FRIENDLY LOCAL SERVICE. Their welcoming staff is professional and warm both online and offline. Trust their customer support to be top-notch.
PRODUCTS
FLORIST CHOICE BOUQUET: £30.00 – £55.00
COMPACT FLORIST CHOICE BOUQUET: £30.00 – £60.00
NAOMI (ROSE BOUQUET): £70.00
CORE COLLECTION: £26.00 – £79.00
DELIVERY & PAYMENT
Same day delivery must be ordered before 14:30 GMT. AmEx, Apple Pay, Maestro, MasterCard, VISA, and PayPal are accepted for online purchases.
2. BLOOM & WILD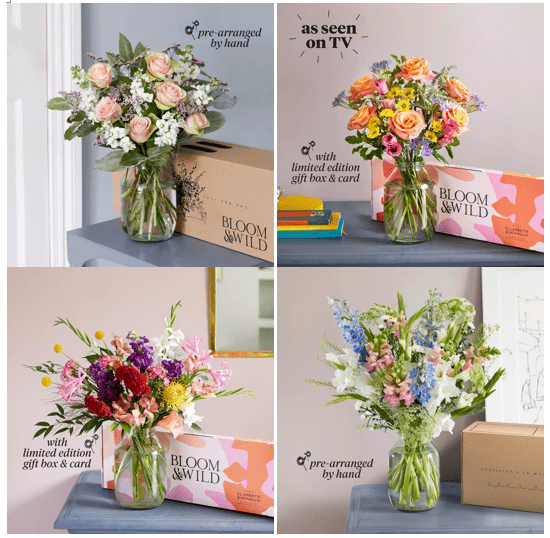 Try Bloom & Wild's floral services and they'll be more than ready to prove why they are UK's most-loved florists. Just look at these brilliant flower arrangements; it's trendy, fresh and innovative! Fortunately, there's more where that came from.
SPECIALTY
Letterbox Flowers
SELECTION SIZE
Large
STARTING PRICE
£23.00
DELIVERY FEE
Free Next-day Delivery in the UK (£5 for Premium Delivery)
WEBSITE
https://www.bloomandwild.com
SOCIAL MEDIA
Facebook:@bloomandwild
Instagram:@bloomandwild
CONTACT DETAILS
[email protected] 020 7352 9499
WHAT PEOPLE LIKE
LETTERBOX FLOWERS. These carefully hand-packed flowers with a bud have found its place as one of UK's flower favorite. Surprise someone today with flowers waiting at their door. They even come with styling tips, so your loved ones will enjoy their flower arrangement experience.
DESIGNER ARRANGEMENTS. One of the best presentations we've seen, each bouquet shouts designer flowers. What's even more brilliant is that they're made to last longer than your average store-bought flowers!
LETTERBOX PLANTS. After the charming Letterbox Flowers, these letterbox plants (that also fits in your letterbox, believe us) will be your new favorite gift to give. Bring a touch of greenery to any place with these guys.
PRODUCTS
LETTERBOX FLOWERS: £23.00 – £305.00
HAND-TIED FLOWERS: £26.00 – £79.00
LETTERBOX PLANTS: From £25.00
DELIVERY & PAYMENT
Place your order before 10 pm Monday-Friday for Free Next-Day Delivery with their Royal Mail Tracked service. They accept VISA, MasterCard, AmEx, and PayPal for online purchases.
3. MUD URBAN FLOWERS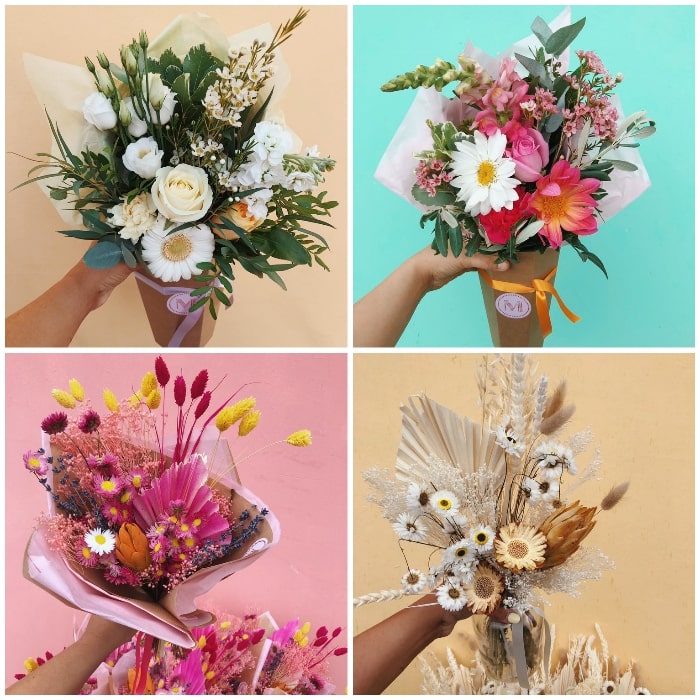 "Sending flowers should be simple, stylish and joyful," says Mud Urban Flowers. This company is the brainchild of Chloe and Nick who created it in early 2017 to bring back the 'practicality and fun in gifting flowers.' And that they did.
WHAT PEOPLE LIKE
DAILY DESIGNS. Unlike other companies' large flower catalog, Mud Urban Flowers' unique selling point is their Daily Bouquet offering. Their fresh from the market arrangements is what makes them the local go-to flower shop.
DRIED FLOWER COLLECTION. This collection of bouquets made from dried blooms wrapped in kraft paper with tissue and tied with a satin ribbon are just downright stunning. You can choose from their neutral or colorful theme. It's a dramatic gift, yes, but still delightful.
FLOWER SUBSCRIPTION. Why not treat yourself or your loved ones with continuous delivery of fresh flowers of your choice, they will even throw in a free vase on the first delivery.
PRODUCTS
DAILY BOUQUET: £21.00 – £40.00
BESPOKE FLOWERS: from £89.00
GLASGOW & EDINBURGH FLOWER SUBSCRIPTION: 120.00
DELIVERY & PAYMENT
They deliver to Central Scotland from Monday to Friday between 10:00 am – 6:00 pm. Order by 10:00 am for same-day delivery. They accept major credit cards.
4. ROOTS, FRUITS & FLOWERS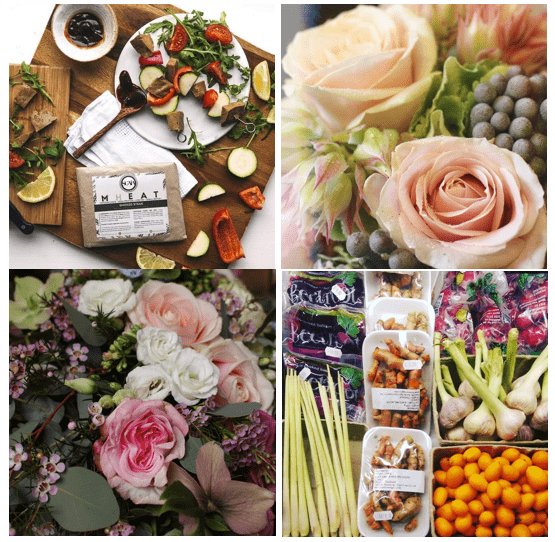 If you're in the Glasgow area, you can't leave without stopping by this local-favorite spot at Great Western Road. It's got great organic wholefoods and a beautiful array of flowers. But if you're busy, you can always just drop by on their website and order some flowers.
WHAT PEOPLE LIKE
BESPOKE FLOWER DESIGNS. Calling all hesitant customers. If you're new to giving flowers and still unsure what to pick, head on to this shop and their florists will handle the rest. Each hand-tied bouquet they make is just delightful.
CAFE & DELI. Located at the buzzing Great Western Road in Glasgow, their one-stop shop is just the perfect mainstay in this booming metropolis. Wholefoods, Cafe & Deli, and a charming Flower Shop⁠—this place has all the makings of an iconic Glasgow favorite.
PRODUCTS
HAND-TIED BOUQUETS: from £45
ORGANIC PRODUCTS
FRUIT & VEG
DELIVERY & PAYMENT
Currently delivers to Greater Glasgow area. Contact store for more delivery and payment details.
5. STEMS OF BURNSIDE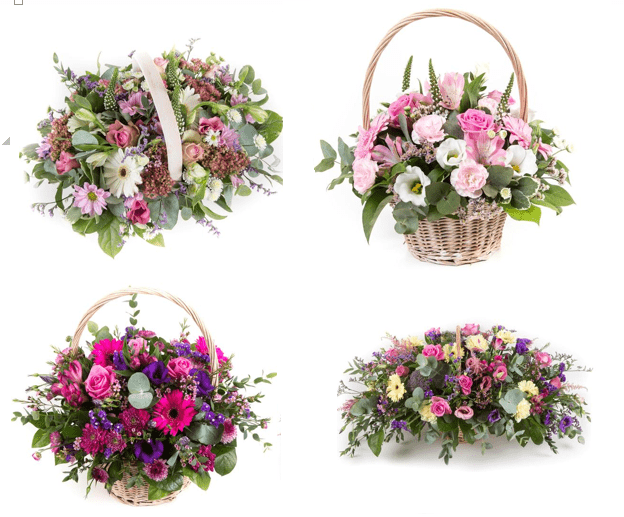 Stems of Burnside's specialty lies on their balanced approach to a traditional and contemporary floral arrangement. Their creative florists design each piece with the general public in mind resulting in a wide range of unique floral arrangements that would please every individual.
| | |
| --- | --- |
| SPECIALTY | FLOWER BASKETS |
| SELECTION SIZE | Large |
| STARTING PRICE | £24.99 |
| DELIVERY FEE | Free |
| WEBSITE | https://www.stemsofburnside.co.uk |
| SOCIAL MEDIA | Facebook: @Stems-of-burnside |
| CONTACT DETAILS | 0141 643 0240 |
WHAT PEOPLE LIKE
WIDE RANGE OF FLOWER ARRANGEMENT. From traditional hand-tied bouquets to luxurious basket arrangements, there's a flower for every budget.
BASKET ARRANGEMENT. This collection is oozing with beautiful flower designs that are upped with the generous amount of flowers in each arrangement. The Summer Basket Arrangement, in particular, is a favorite due to its large and natural style basket arrangement of summer flower picks.
PRODUCTS
LUXURY FLOWERS: £35.00 – £59.99
ARRANGEMENTS: £30.00 – £59.99
BASKETS: £30.00 – £65.00
HAND-TIED BOUQUETS: £24.99 – £55.00
DELIVERY & PAYMENT
Order by 3 pm from Monday to Saturday for Same Day Flowers. Accepts VISA, Maestro, and MasterCard for online purchases.
6. STALKS & STEMS OF GLASGOW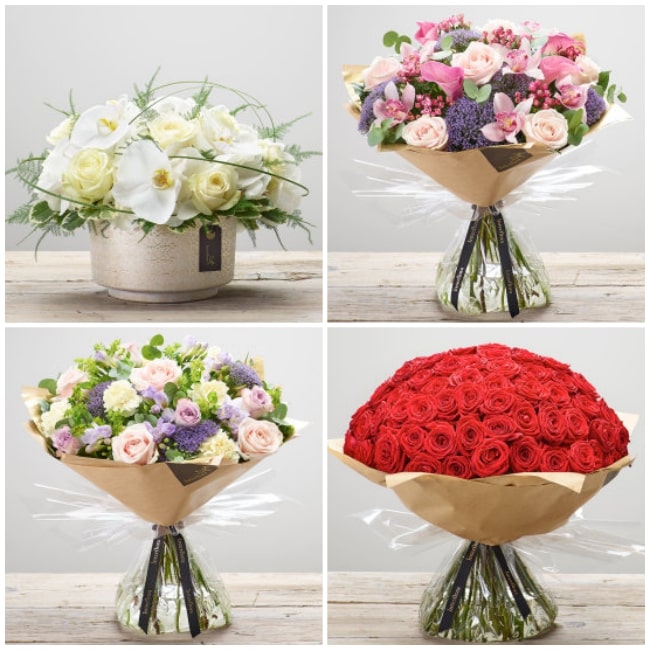 Stalks & Stems of Glasgow is another proud member of the Interflora family with 2 shops in the Glasgow area. Drop by at their floral studio on the busy shopping area of Pollokshaws Road or at the Debenhams in Argyle Street. Their warm staff will be ready to answer all your flower queries.
WHAT PEOPLE LIKE
GORGEOUS PRESENTATION. From their cheaper selections to the the more luxurious arrangements, one thing remains in each of their bouquet—meticulous and creative floristry.
LARGE SELECTION OF FLOWERS. As a member of Interflora, it's not surprising that they have a wide range of available flower designs that are arranged by their in-house local florists. With tons of flowers to choose from, you will never run out of choices.
FRIENDLY STAFF. If you feel like dropping by on one of their flower shops instead of shopping online, rest assured that the friendly people over at Stalks & Stems will charm you like the flowers surrounding the shop.
PRODUCTS
ALL FLOWERS: £26.00 – £315.00
DELIVERY & PAYMENT
Open 7 days a week from 8:45 am to 5:30 pm Monday to Saturday and Sunday (10 am to 5 pm). You may purchase online with major credit cards.
7. OOPS A DAISY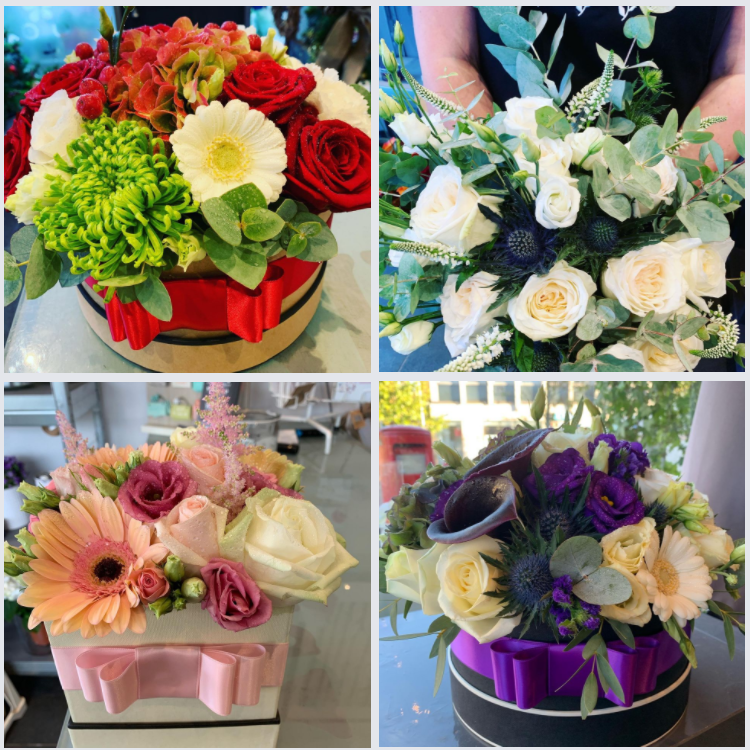 If you're looking for flowers to spruce up a special event, or want to gift something just cause, then you may want to consider Oops A Daisy.
Oops A Daisy specialises in the creation of flower arrangements for various occasions. Everything is carefully crafted by hand and with the finest blooms available in the given season.
WHAT PEOPLE LIKE
EVENT FLOWERS. Flowers have the power to make any event, be it birthdays, weddings, or corporate functions, feel even more special. Oops A Daisy creates arrangements and pieces in line with the given theme, making the shop an excellent choice for event flowers.
CUSTOMER SERVICE. As a customer-centric business, Oops A Daisy strives to make customers happy. This is why the shop goes out of its way to be polite and prompt, crafting flower arrangements in record time.
PRODUCTS
Fresh Flower Arrangements
Summer Flowers
Wedding Flowers
Funeral Flowers
PAYMENT AND DELIVERY
Contact shop for more information.
8. STATION FLOWERS LTD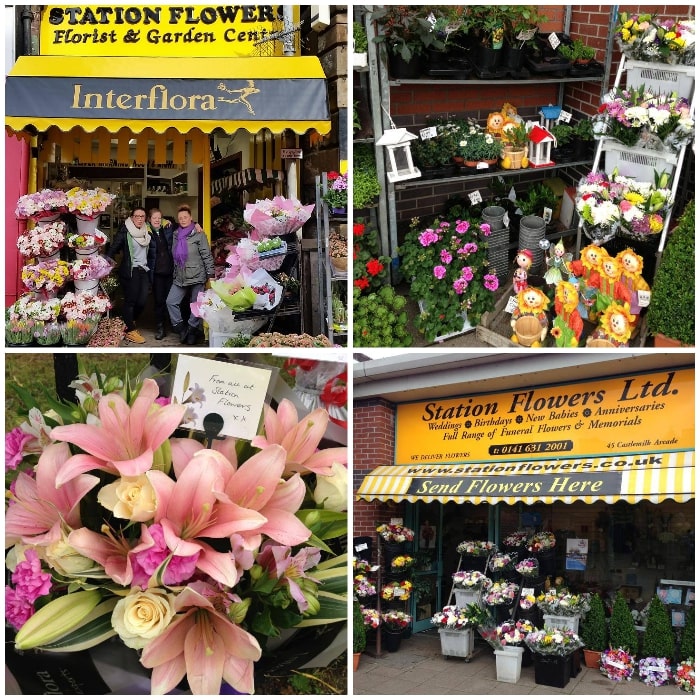 Dubbed as 'Glasgow's largest independently owned florist,' Station Flowers has become a household name for all flower needs in the Greater Glasgow area.
It's a straightforward local business that gained loyal customers year after year. Their four stores in Glasgow is a testament to that.
| | |
| --- | --- |
| SPECIALTY | Classic Bouquets |
| SELECTION SIZE | Large |
| STARTING PRICE | £20.00 |
| DELIVERY FEE | Available upon checkout |
| WEBSITE | http://www.stationflowers.co.uk/ |
| SOCIAL MEDIA | Facebook:@Station-Flowers-Ltd |
| CONTACT DETAILS | 0141 631 2001 |
WHAT PEOPLE LIKE
LOCAL FLORISTS. When it comes to local in-house florists, you can't find any store who's more hands-on than the people at Station Flowers. This is one of the reasons that their bouquets continue to have a charming handmade vibe.
VARIOUS LOCATIONS. Each of their stores is placed practically to service everyone in the Glasgow area with as much speed as possible. Choose from Partick, Shawlands, Castlemilk, and Clydebank!
PRODUCTS
BOUQUETS: From £20
HAND-TIES: From £25
BASKET ARRANGEMENTS: From £25
SYMPATHY: From £25
DELIVERY & PAYMENT
For same-day delivery, orders must be made before 2 pm on the day of delivery. Use PayPal for online purchases.
9. SHOWERS OF FLOWERS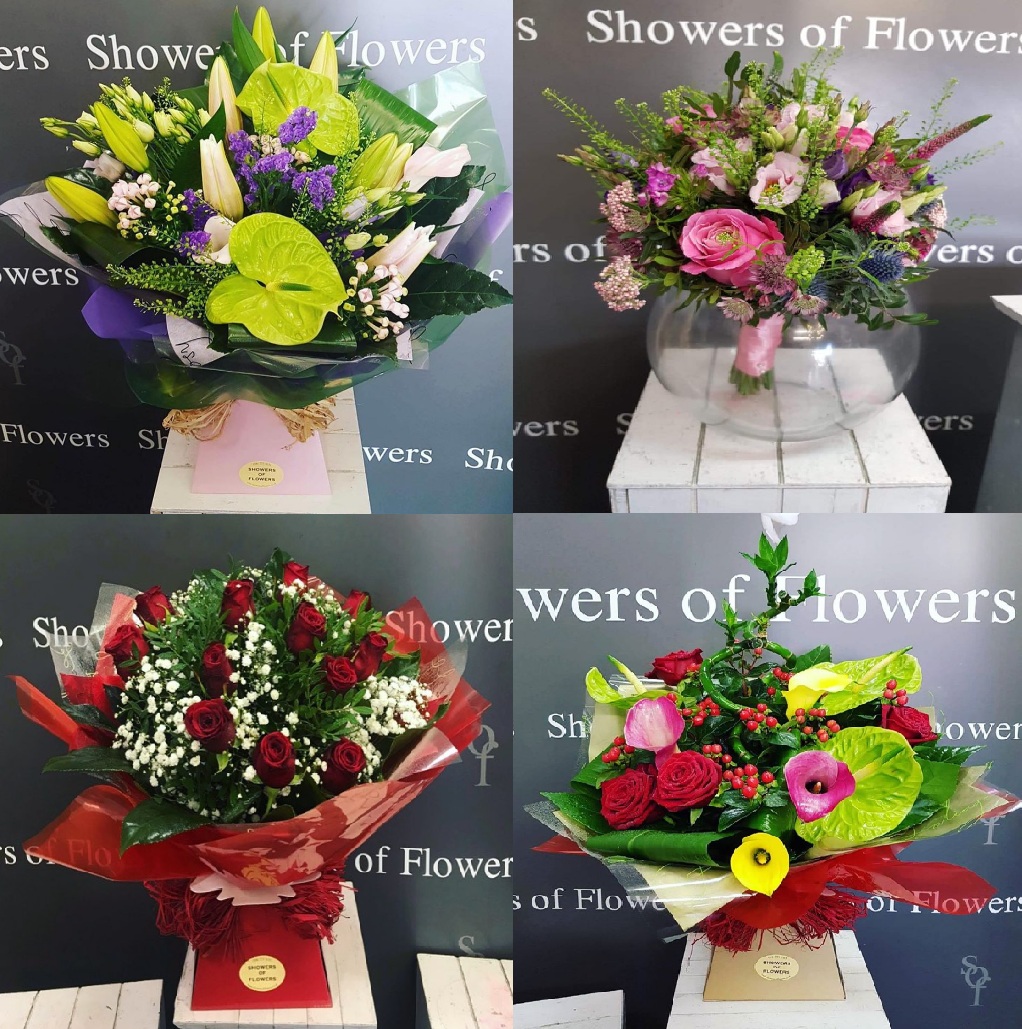 Showers of Flowers has been providing uniquely beautiful flower arrangements across Glasgow since the year 1997. With the florists' skills and talent in creating stunning flower arrangements, and making them suitable for all kinds of celebrations and events, the shop is able to establish its name as one of the most trusted flower shops in Glasgow.
The shop also ensures that all the flowers coming in and out of their stores everyday are entirely fresh and in the highest qualities.
WHAT PEOPLE LIKE
SAME DAY DELIVERY.

The shop gives their clients more time to decide which flowers to pick by not pressuring them into placing their orders way ahead of time before the actual delivery. For as long as you are able to make the purchase in the morning, you'd still get a chance to avail their same day delivery service.

BEAUTIFUL ARRANGEMENT.

One of the common feedback that the shop receives from their clients is that they create truly beautiful flower arrangements. Not only does the team secures the freshness of each flower but they see to it that their designs are always uniquely exceptional.
PRODUCTS
HAND TIED BOUQUETS
HAT BOX ARRANGEMENTS
VASE ARRANGEMENTS
BASKET ARRANGEMENTS
PAYMENT AND DELIVERY
The shop accepts payments thru Visa, Mastercard, Discover, PayPal
10. STALKS & STEMS
Purchase exotic and traditional floral arrangements in Stalks & Stems. Open seven days a week, they're definitely the shop to call for any of your blooming needs. 
Contact the shop for personalised hand-tied bouquets or even floral boxes.
| | |
| --- | --- |
| SPECIALTY | Seasonal Flowers |
| SELECTION SIZE | Large |
| STARTING PRICE | starts at £30.00 |
| DELIVERY FEE | Delivery fee calculated upon checkout |
| WEBSITE | http://www.stalksnstemsglasgow.co.uk/ |
| SOCIAL MEDIA | n/a |
| CONTACT DETAILS | 0141 636 6843 |
WHAT PEOPLE LIKE
Wide range of selection – Choose among many of the shop's flower listings. Whatever you can think of that blooms in the country, they might have in their store.
Flowers for every occasion – You can get floral arrangements for any occasion with Stalks & Stems. They have available styles for birthdays, anniversaries, congratulatory bouquets, or even for apologies and sorrow.
PRODUCTS
Flower Bouquets & Arrangements

Summer Flowers

Same Day Flower Delivery

All Plants

Best-sellers

Champagne, Wine & Spirits

Corsages

International Flower Delivery

Anniversary Flowers

Happy Birthday Flowers

Congratulations

Funeral Flowers

Sympathy Flowers

Get Well Flowers

Good Luck

Apology Flowers and Gifts

New Baby Flowers

New Home Flowers

PAYMENT AND DELIVERY
Maestro, VISA, Master Card, American Express, Delta
Images taken from each company's official websites/social media.