Flowers have been an essential part of our lives. From special occasions up to our daily routine, we encounter flowers. They bring about beauty and life to an office space or they bring joy to the recipient of the beautiful bouquet of flowers. Whatever your agenda is, flowers makes it extra special. That's why we usually celebrate or decorate through flowers. Here are six of the best flower delivery options in Mexico.
1. CLEODISTINCTION FLORAL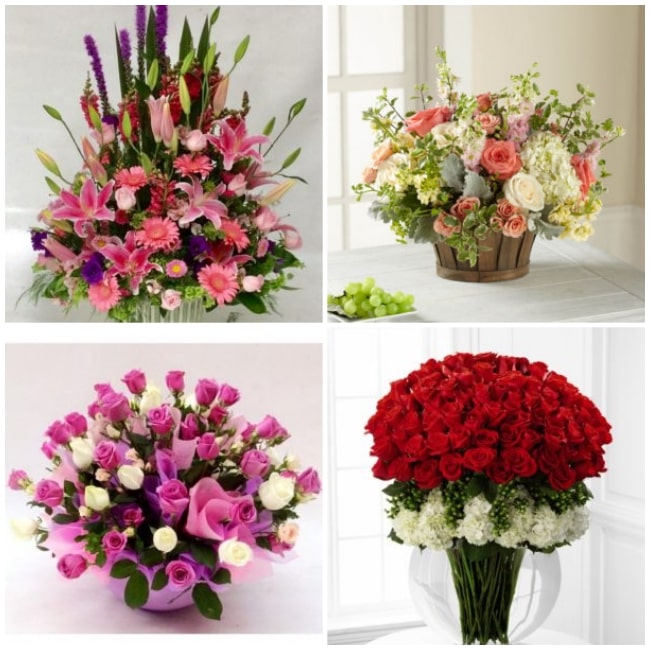 Since 1939, Cleodistinction floral is known for serving the Mexico locals with high quality flower arrangements. They believe that competent workers is paramount in the flower delivery service. They've trained florists to meet the changing demands of discerning customers and their changing tastes. They make sure that each process is met with a certain level of expertise to provide excellent service.
WHAT PEOPLE LIKE
100% SATISFACTION GUARANTEE: If you're not satisfied with your order, let them know immediately. They're happy to replace the product or give you a refund. They believe in 100% customer satisfaction rate.
EXPERT FLORISTS: Some of their florists are trained on Iberoamerican School of Floral Design. They also conduct consecutive trainings for their staff to keep them updated with floral trends.
QUALITY SERVICE: Quality is the key word when it comes to this flower shop. They are committed to providing quality service from the quality of flowers up to the quality of delivery.
PRODUCTS
PREMIUM BOUQUETS: $ 1499 – $ 10,000
BIRTHDAY: $ 599 – $ 3500
MATERNITY: $ 690 – $ 2750
FUNERAL: $ 799 – $ 5000
BOUQUETS: $ 590 – $ 950
DELIVERY & PAYMENT
Major credit cards and Paypal are accepted here.
2. FLORERIA FIORINET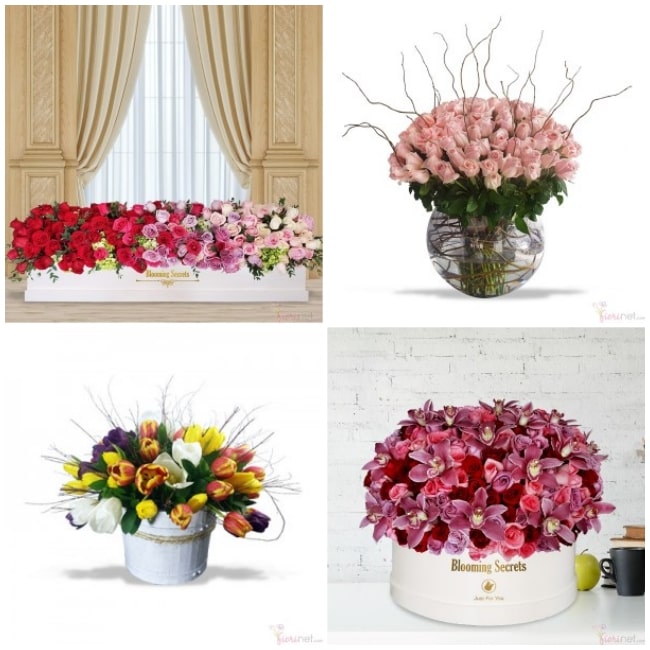 | | |
| --- | --- |
| SPECIALTY | Specialty flowers |
| SELECTION SIZE | Large |
| STARTING PRICE | $ 480 |
| DELIVERY FEE | Calculated upon checkout |
| WEBSITE | https://www.fiorinet.com.mx/ |
| SOCIAL MEDIA | Facebook: @fiorinet Twitter: @fiorinet.com |
| CONTACT DETAILS | (55) 85261197 / (800) 640 5498 |
Fiorinet has a lot of products to offer. They have the trendiest design perfect for your daughter. The arrangements uses brightly colored flowers which looks beautiful and could definitely put a smile on someone's face. The flowers are perfect for flower delivery any occasion.
WHAT PEOPLE LIKE
ORDER TRACKING: If you wanted to have that peace of mind on the status of your delivery, you could always check it with Fiorinet. They let you see the status of your delivery on their website.
WISH LIST: If you're browsing and came across a beautiful flower perfect for another occasion, you could always save that flower arrangement by putting it on your wishlist.
PRODUCTS
CONGRATULATIONS: $ 480 – $ 5600
ROMANCE: $ 480 – $ 5600
ANNIVERSARY: $480 – $ 5600
BIRTHDAY: $ 480 – $ 5600
FUNERAL: $ 750 – $ 3900
DELIVERY & PAYMENT
Expect your delivery after 2-4 hours of order placement. Major Credit Card, Paypal, and Payment centers are accepted payment methods.
3. ARTEMISA FLOWER BAR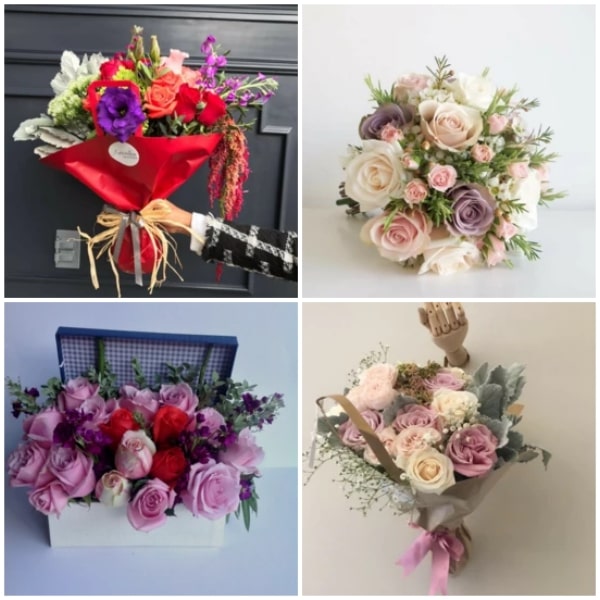 | | |
| --- | --- |
| SPECIALTY | Sophisticated flower design |
| SELECTION SIZE | Curated |
| STARTING PRICE | $ 800 |
| DELIVERY FEE | Free |
| WEBSITE | https://artemisaflowerbar.com/ |
| SOCIAL MEDIA | Facebook: @ArtemisFlowerBar Instagram: @artemisaflowerbar |
| CONTACT DETAILS | +52 55 56012383 / [email protected] |
Have you ever encountered a hybrid of flower delivery and restaurant shop? That's what Artemis Flower Bar is all about. If you wanted to indulge in some of the finest foods and flowers, this shop is for you. They offer gastronomic dishes and beautiful arrangements for your senses to partake. They always add a little innovation to their creations.
WHAT PEOPLE LIKE
FLOWER SHOP RESTAURANT: Balanced flavors and balanced colors – these are just some of the key offerings of Artemis Flower Bar. They create one of a kind menu of exquisite dishes and selection of stunning flowers.
INNOVATIVE DESIGN: This hybrid shop do not settle for ordinary. They try to innovate the flavors in their dishes, while innovating the design. But still maintaining the balance among the colors and flavors.
PRODUCTS
DELIVERY & PAYMENT
Enjoy free delivery for orders made $ 900 and above.
4. MERCADO JAMAICA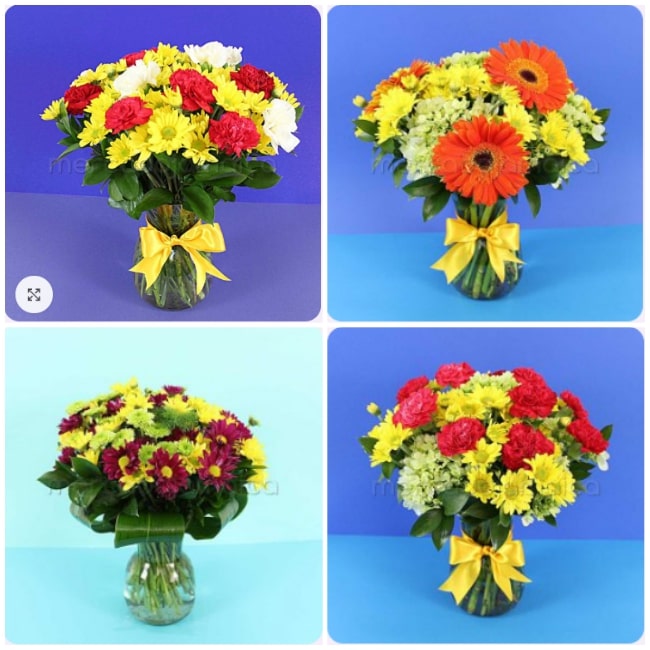 Mercado Jamaica stands out from their competitors since they offer great selection of fresh flower types. While other flower shops offer only roses, gerberas, sunflowers, tulips, they offer more than that. They have orchids, Phalaenopsis, Dendrobium, fruits, and many more. This set them apart from their competitors.
WHAT PEOPLE LIKE
FRESH FLOWERS: Their main distribution center is located in Mexico City. That's why they were able to preserve the quality of flowers and they have access to exotic flower types.
SPECIALTY FLOWERS: They know that flowers should be occasion-appropriate. That's why they make flower arrangements extra special for a specific occasion. They make flower arrangements for birthdays, anniversaries, funerals, and other special occasions.
PRODUCTS
FLORAL DETAILS: $ 150 – $ 699
WREATHS: $ 899 – $ 2599
ARRANGEMENTS WITH LISIANTHUS: $ 499 – $ 2599
ARRANGEMENTS WITH TULIPS: $ 470 – $ 3700
DELIVERY & PAYMENT
They deliver from Monday to Sunday. During Saturdays, they deliver from 8:00 am – 3:00 pm and 8:00 am to 2:00 pm during Sundays.
5. DECORA FLORA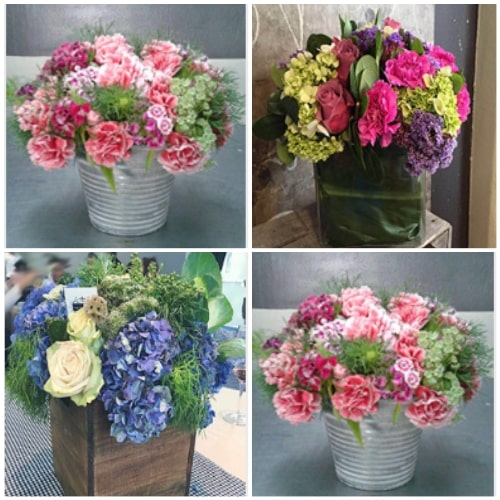 | | |
| --- | --- |
| SPECIALTY | Specialty flowers |
| SELECTION SIZE | Medium |
| STARTING PRICE | $ 599 |
| DELIVERY FEE | Free on certain locations |
| WEBSITE | http://www.decoraflora.com.mx/ |
| SOCIAL MEDIA | Facebook: @DecorafloraFlower |
| CONTACT DETAILS | 62788788 |
Decora Floral is a full flower service. Aside from the beautiful everyday and special occasion flowers, they also provide service for big events like weddings and corporate events. You might want to check their website to see some of their previous works.
WHAT PEOPLE LIKE
SPECIALTY FLOWERS: A different celebration requires a different flower service. That's why Decoraflora creates specialty flowers to fit the occasion or celebration. Their flower creations would definitely make it even more special.
FULL FLORAL SERVICE: They also provide flower consultation for big events. They make sure that the flowers they create from centerpiece up to the little decorations are coherent together.
PRODUCTS
LOVE: $ 599 – $ 3449
BIRTHDAY: $ 489 – $ 2480
CONGRATULATIONS: $ 789 – $ 2440
BABY: $ 799 – $ 1349
FOR HIM: $ 799 – $ 1249
DELIVERY & PAYMENT
Contact for more information.
6. FIORENCE ATELIER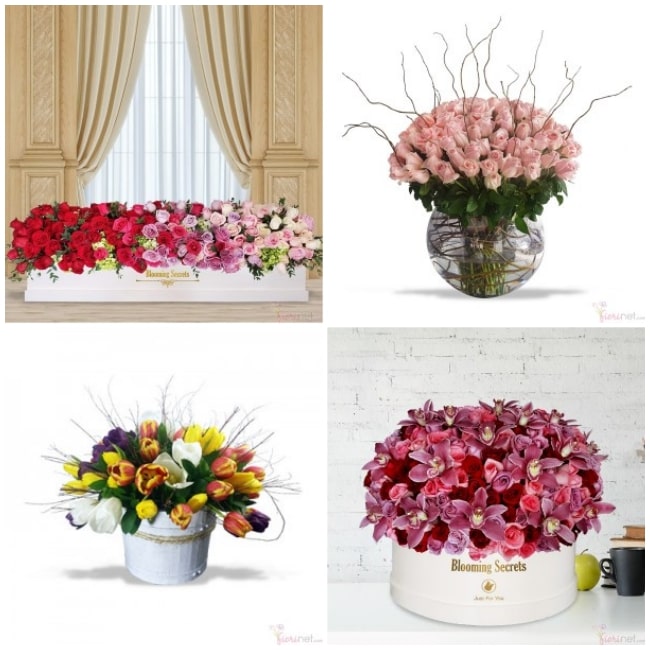 | | |
| --- | --- |
| SPECIALTY | Unique floral design |
| SELECTION SIZE | Medium |
| STARTING PRICE | $ 1350 |
| DELIVERY FEE | Calculated upon checkout |
| WEBSITE | https://www.fiorenceatelier.com/atelier/en/ |
| SOCIAL MEDIA | Facebook: @fiorenceatelier Instagram: @fiorenceatelier Twitter: @FiorenceAtelier |
| CONTACT DETAILS | (55) 5290 75 93 / (55) 5290 17 07 |
Products at Florence Atelier are a masterpiece of the staff's creative mind and talented hands. The flowers are intricately designed to make a coherent flower arrangement for different occasions. They believe in the balance of creation that's why their arrangements always look put together and well though of.
WHAT PEOPLE LIKE
UNIQUE FLORAL DESIGN: They create flower arrangements that are distinctive from one another. They make sure to add a personal touch on each of the flowers as a product of their own passion and creativity.
CUSTOMIZED EVENTS: IF you need a supplier for a special event, they would be happy to sit down with you to learn more about the event. They will make a beautiful flower plan for your floral needs.
PRODUCTS
LUXURY: $ 2050 – $ 29500
TRENDY: $ 1650 – $ 1850
ROUGE: $ 1450 – $ 1710
ORCHIDS & PLANTS: $ 1350 – $ 5650
SILK FLOWERS & PERMANENT BOTANICS: $ 1750 – $ 3250
DELIVERY & PAYMENT
Contact for more information.
7. MRS. FLOWERS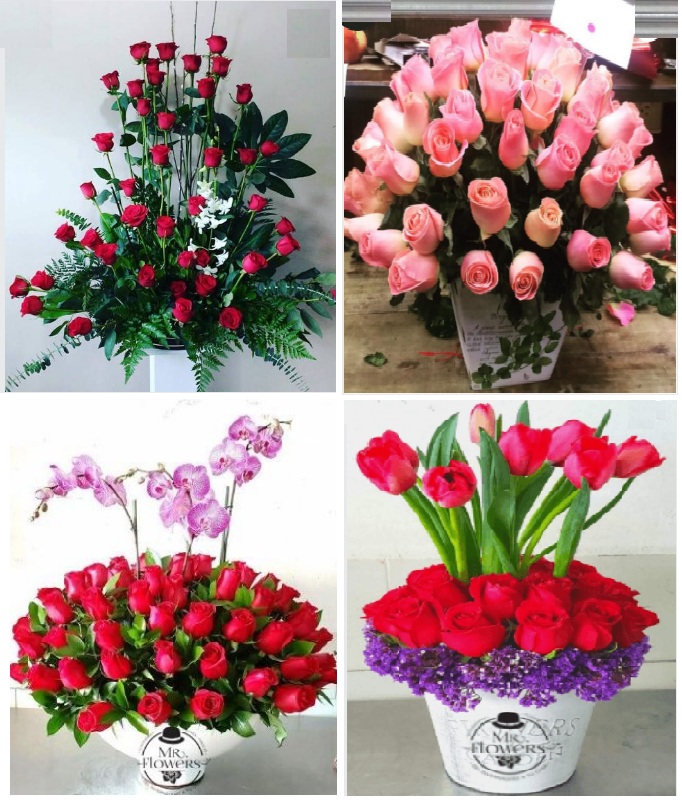 Mrs Flowers has a huge collection of deluxe flower arrangements that vary in flower type, design, and colors. 
In fact, if you visit their website, you will be greeted with their perfectly organized list of products that are arranged according to flower types so it will be a lot easier for you to shop with them.
Aside from flowers, they also offer other products like fruits and chocolates which you can add as bundle to your flower orders.
| | |
| --- | --- |
| SPECIALTY | Elegant bouquets and box arrangements |
| SELECTION SIZE | Large |
| STARTING PRICE | Starts at $399 |
| DELIVERY FEE | Calculated at checkout |
| WEBSITE | |
| SOCIAL MEDIA | |
| CONTACT DETAILS | (55) 5912.8367 | WhatsApp: 551878.4901 |
WHAT PEOPLE LIKE
RELIABLE DELIVERY.

Aside from the fact that they really do a great job in terms of their delivery services in general, they also offer

free shipping services if you purchase a total amount of $900 or more.

EXTENSIVE SELECTION.

The shop does not limit their products with flower arrangements alone but they also offer other products, mostly edible ones like chocolates and fruit baskets to complete your gift package.
PRODUCTS
Flower arrangements
Fruit arrangements
Plants
Chocolates
Figures with flowers
DELIVERY AND PAYMENT
Payments can be made through Mastercard, Visa, AMEX, and Discover
8. Florería Detalles y Caprichos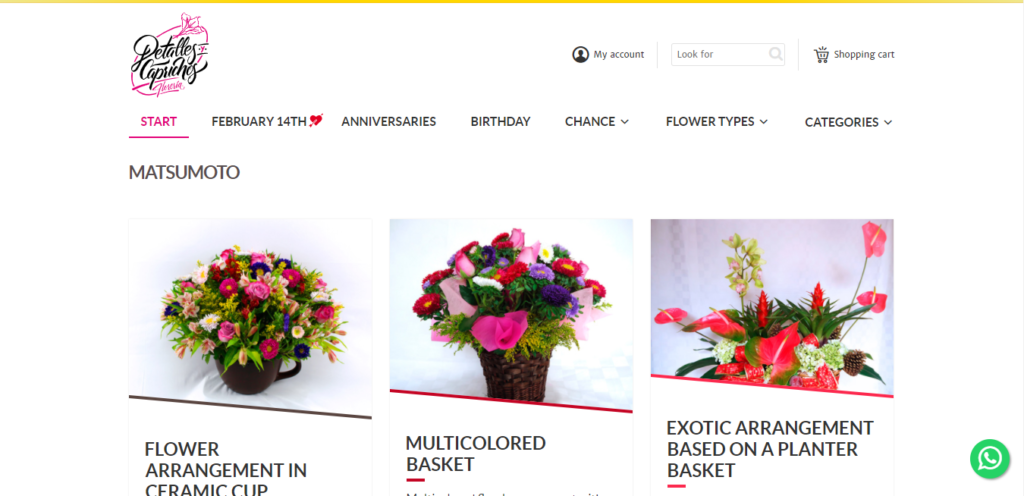 Florería Detalles y Caprichos is one of those flower shops that won't simply arrange and deliver your flowers. They will also update you along the way to let you know about the specific details of your order.
With their transparent communication and excellent customer services, you won't have to worry about your flower delivery. Besides, it also guarantees that same day deliveries and even free delivery for those within CDMX.
Florería Detalles y Caprichos has branches in major Mexican cities. But if your recipient isn't in the country, you can also rely on their international flower delivery services.
WHAT PEOPLE LIKE
RELIABLE AND RESPONSIVE. At this flower shop, expect to receive regular updates about your delivery. This way, you can be sure you're paying exactly for what you want.
MULTIPLE LOCATIONS. It has multiple locations in Mexico so that you can send your love to anyone anywhere in the country.
PRODUCTS
Bouquets: $489-$4543
Exotic: $676-$2444
Baskets: $2038
Centerpieces: $291-$1144
DELIVERY AND PAYMENT
Accepts Paypal, cash, and Visa and Mastercard credit cards
9. ANNA FIORI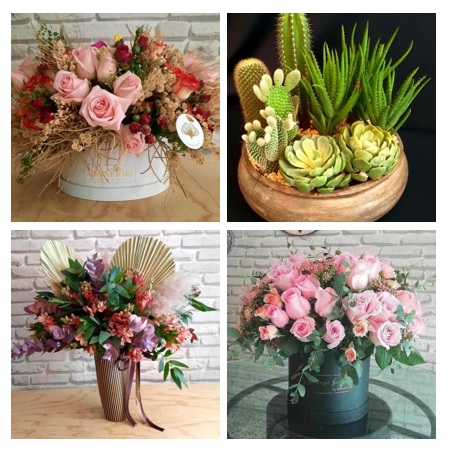 Annafiori is a floral boutique located in CDMX that specializes in floral deliveries and a variety of arrangements that are ideal just for any occasions. With over 20 years of experience, they are able to deliver and accommodate surrounding areas such as Roma, Polaco, Del Valle, Lomas and Sante Fe among many others.
WHAT PEOPLE LIKE
WIDE SELECTION OF FLOWERS. We like that they can offer their customers a wide range of flowers that is ideal for any type of arrangement and purpose for which the client may need them.
TRENDY PACKAGES. Despite being in the industry back in the 1990s they constantly update and reinvent their services to better suit the floral trends so that clients can not only avail themselves of classical designs but also those that are modern and contemporary.
EXEMPLARY CUSTOMER SERVICE. Aside from this, they offer exemplary customer service so that clients can be sure that their order is given adequate attention from ordering down to when it is delivered to their doorstep in a timely manner. Overall, with secure and certified networks for shipping and payment, we highly recommend them to clients looking for customized flower arrangements for their special occasions.
PRODUCTS
LILAC HARMONY- $3900
FEMININE AUTUMN ARRANGEMENT – $4900
ELEGANT ORCHID MIX – $8900
DELIVERY & PAYMENT
They accept a wide range of online payments such as American Express, Oxxo, Visa, and PayPal.