When was the last time you sent a flower to a loved one? Brighten up their day by surprising them with a bouquet of flowers to let them know how special they are. Whatever message you are trying to express, say it with flowers! Flowers could express love, appreciation, apology, and admiration. We've selected the best choices for flower delivery in Montreal.
1.      WESTMOUNT FLORIST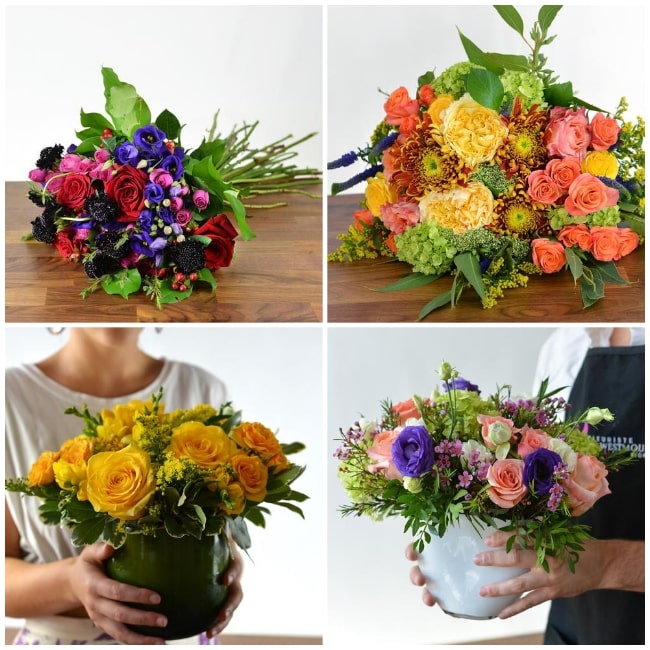 Since 1962, Westmount Florist has been providing excellent flower arrangement and delivery services in Montreal. It is one of the famous family-owned businesses in the area. Generations from generations have handled the shop and until today they never disappoint when it comes to their floral designs and delivery services.
WHAT PEOPLE LIKE
FRESH NEW ARRANGEMENT EVERY DAY. Westmount Florist only has a limited number of blooms that are differently styled each day. This pushes them to source out the best and freshest flowers each morning at the market.
DESIGNER'S CHOICE BOUQUET. You won't have a hard time choosing for a gift if you're choosing from a designer's choice collection. Browse their catalog and let the florists do the rest.
PRODUCTS
Bouquets – $145 to $200
Arrangements – $95 to $990
DELIVERY AND PAYMENT
PayPal, Mastercard, Visa, AMEX
2.      LE BOUQUET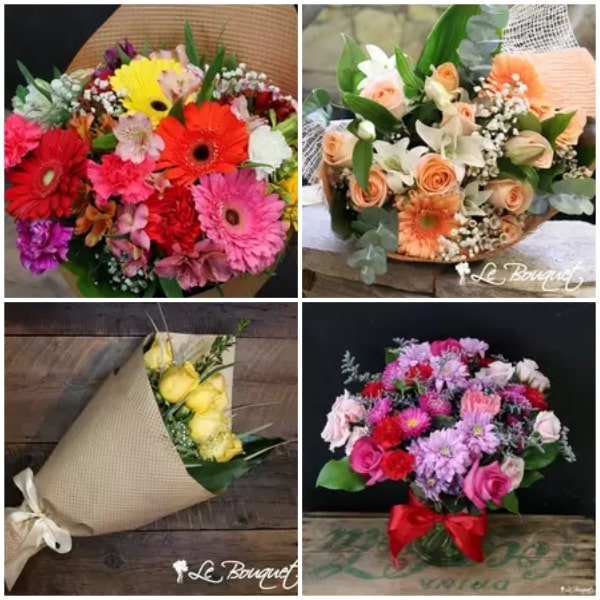 On the day of Valentine's in 1978, Le Bouquet first opened its doors under the ownership of Manuel Botelho with two other families. Surprisingly, despite the hectic schedule of people on the same day of their launch, the shop was able to sell everything displayed on their shop that day. From then on, they have been a successful business in the field of flower arrangement and delivery.
WHAT PEOPLE LIKE
EXCELLENT CUSTOMER SERVICE. Le Bouquet will leave you at peace as they update their customers every time. They will let you know the status of your orders and even send you a photo of the arrangement.
FLOWERS FOR ANY OCCASION. They have a great collection of flower arrangement for almost all occasions. If you're looking for a gift for usual and unusual celebrations, just visit their site and browse their beautiful collection.
PRODUCTS
Bouquets – $39 to $79
Arrangements – $45 to $120
Sympathy – $100 to $200
DELIVERY AND PAYMENT
For delivery and payment details, you may directly coordinate with the shop.
3.      BLOOMEX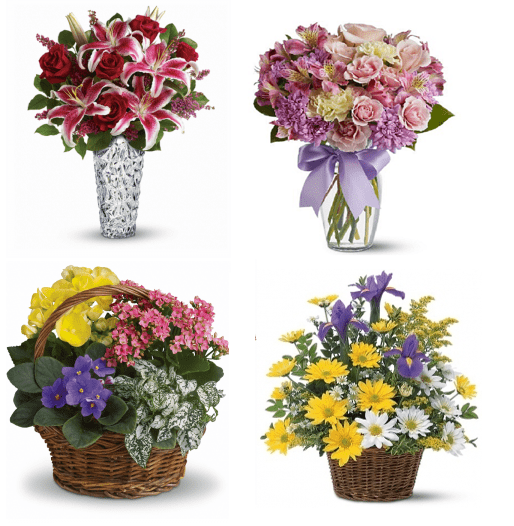 Bloomex started as a small local flower shop down in Toronto. Over the course of years, it was able to expand the business and widen its reach which eventually led the team to serve the area of Montreal. Bloomex is living by the business motto, "Fresh, Fast and Fair". This, of course, is apparently given justice because their beloved clients can truly attest to how reliable Bloomex is as a flower providing business.
| | |
| --- | --- |
| SPECIALTY | Designer collection wrapped bouquets |
| SELECTION SIZE | Large |
| STARTING PRICE | Starts at $19 |
| DELIVERY FEE | Calculated at checkout |
| WEBSITE | https://bloomex.ca |
| SOCIAL MEDIA | FB:https://www.facebook.com/bloomex Twt:@Bloomex_canada |
| CONTACT DETAILS |  1 888-912-5666 |
WHAT PEOPLE LIKE
STUNNING DESIGNS. In dire need of elegant looking wrapped bouquets at very fair amount? Here's a tip for you. Why not browse through their collection and witness how stunning and vibrant their designs are?
PRODUCTS
Mixed Bouquets – $19 to $120
Flower Baskets – $29 to $100
DELIVERY AND PAYMENT
Major credit and debit cards
4.      FLEURISTE CÔTE-DES-NEIGES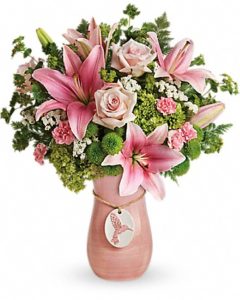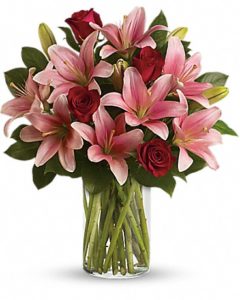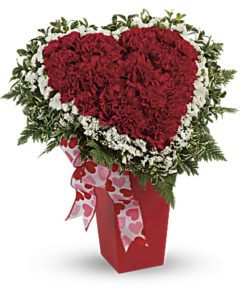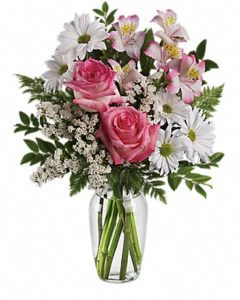 In dire need of high quality flowers but quite short in cash? Worry not because Fleuriste Côte-des-neiges has got your back. The shop has a huge collection of flower arrangements suited for any kind of event, may it be a joyful one like birthdays, anniversaries, or weddings, or unfortunate ones such as funerals. The shop guarantees that you will never run out of options for flowers.
| | |
| --- | --- |
| SPECIALTY | Modern and traditional arrangements |
| SELECTION SIZE | Large |
| STARTING PRICE | Starts at $39 |
| DELIVERY FEE | Starts at $10 |
| WEBSITE | https://www.fleuristecdn.com/ |
| SOCIAL MEDIA |   |
| CONTACT DETAILS | (514) 344-1024   (866) 344-1024 |
WHAT PEOPLE LIKE
SUPERIOR QUALITY OF FLOWERS. Fleuriste Côte-des-neiges acquire their floral supply directly from farmers. Therefore, you are not only assured of the freshness of flowers, but also the prices are at the most affordable.
PRODUCTS
Bouquets – $39 to $100
Best Sellers – $60 to $150
DELIVERY AND PAYMENT
Local delivery fee of $10 is added for each transaction.
5.      TERRAFOLIA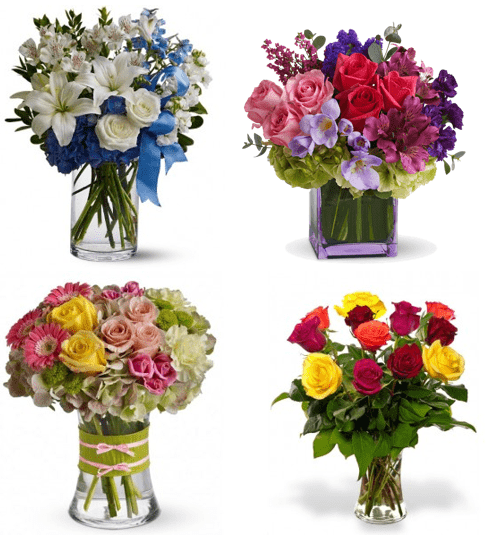 Terrafolia is a family owned and operated business that started in 1976. It originally started in Montreal until it grew bigger and bigger and got to open more branches in other parts of Canada. The shop promises premium quality of flowers and excellent delivery services. The shop prides itself with their professionally diverse team that are equally talented.
WHAT PEOPLE LIKE
QUALITY SERVICE. They strive to provide quality service to keep their customers coming back to their shop. Each service here from ordering to delivery exceeds customer expectation. They make sure to make your shopping experience easy and worthwhile.
COLLECTION FOR ANY OCCASION, They have a great selection of flowers that are specifically chosen to fit different occasions. Have the best floral partner during life's most special moments by ordering now at Terrafolia.
PRODUCTS
Sympathy Flowers – $70 to $130
Spring Flowers – $50 to $150
DELIVERY AND PAYMENT
Visa, Mastercard, PayPal
6. FLEURISTE COIN VERT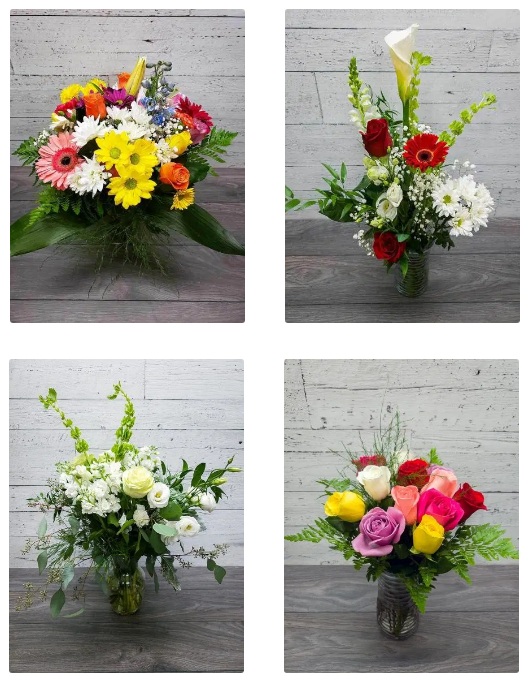 Fleuriste Coin Vert expertly hand delivers stunning floral arrangements for different occasions. With the aim to help foster relationships and express love and support, they offer truly wonderful sets of flower products. 
They specialize in flower arrangements for mixed arrangements and unique designs, so if you're looking for a supplier or simply want to surprise your date, go to Fleuriste Coin Vert. You can also find some of the most affordable, creative, and unique selections from their shop so go ahead and check them out now.
| | |
| --- | --- |
| SPECIALTY | Custom bouquets |
| SELECTION SIZE | Large |
| STARTING PRICE | From $20 |
| DELIVERY FEE | Calculated at checkout |
| WEBSITE | |
| CONTACT DETAILS | 514-543-3005/514-366-0004 | info@fleuristecoinvert.com |
WHAT PEOPLE LIKE
FINEST QUALITY OF FLOWERS

. They make use of premium quality of flowers in all their designs. The quality of their flowers always sets them apart from their competitors. 

WIDE VARIETY OF FLOWERS.

  Either by color, occasion or even by price, there's a flower perfect for your taste and budget. Do check out their custom bouquet collection, it's just full of the classic and contemporary flowers we know and love. 
PRODUCTS
MIXED BOUQUETS
VASE ARRANGEMENTS
ROSE AND BALLOON ARRANGEMENTS
DELIVERY AND PAYMENT
Contact for payment and delivery details.
7.  DORVAL FLORIST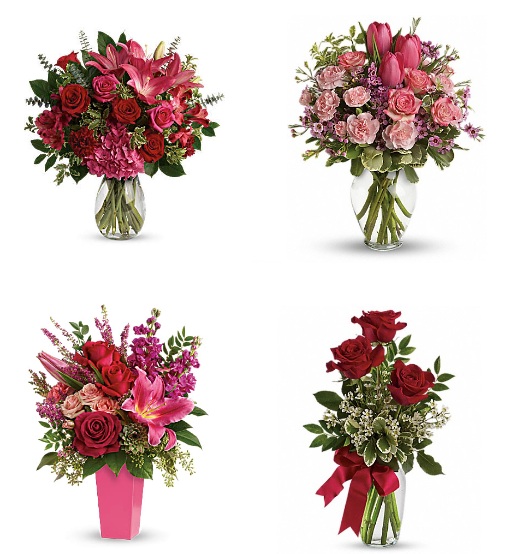 Dorval Florist always makes sure that their floral products are kept fresh and in the best quality because they want the vibrance and color of these flowers to brighten up your day and make you smile.
Their team is composed of expert and professional florists that never fail to bring you the freshest and finest arrangements as they always go the extra mile when providing their services.
| | |
| --- | --- |
| SPECIALTY |   |
| SELECTION SIZE | Large |
| STARTING PRICE | From $45.99 |
| DELIVERY FEE | $10 |
| WEBSITE | |
| CONTACT DETAILS | (514) 636-1644 |
WHAT PEOPLE LIKE
SAME DAY DELIVERY.

Quite in a rush to send someone flowers within the day? Avail the shop's same day delivery now for a hassle-free flower delivery.

AFFORDABLE PRODUCTS.

The shop believes that you do not have to spend a large amount of money just to send someone flowers. You can see the shop's collection of affordable yet stunningly beautiful fresh flowers.
PRODUCTS
BOUQUETS
VASE ARRANGEMENTS
BOX ARRANGEMENTS
FLOWER BASKETS
WEDDING FLOWERS
SYMPATHY FLOWERS
DELIVERY AND PAYMENT
The shop accepts Visa, Mastercard, Discover, AMEX, and House Account for payments.