In 2016, Greeley was listed as one of the most affordable places to live in- this is just one reason why the place is so dear. Greeley also has different kinds of places for all kinds of moods so it would really be fun to just stroll around the area, visit some places, and why you are at it, maybe go to some flower shops and see how wonderful their creations are. You'd be surprised by how many of them you'd actually love. To help you begin, we have listed below 8 of your best options.
1.      MARIPOSA PLANTS AND FLOWERS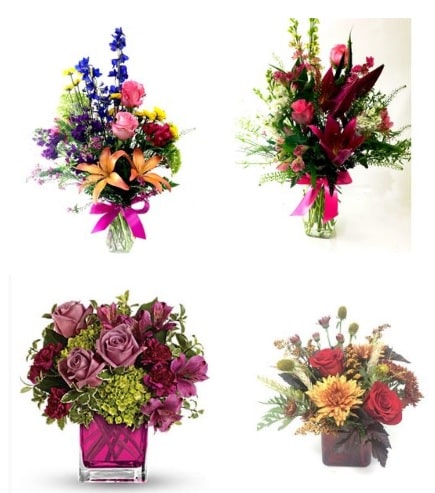 Mariposa is a term in Spanish which means butterfly and we all know how these beautiful creatures love spending a lot of their time going from one flower to another. The shop, like a butterfly, is also passionate about flowers and how to use them in bringing smiles and love to all the people in Greeley that is why they always go the extra mile just to provide you with the perfect one.
WHAT PEOPLE LIKE
STUNNING DESIGNS. Once you browse through the collection of Mariposa, you will be greeted with truly wonderful floral arrangements that are inspired by different styles, may it be modern or conventional, that are all put together to create a rather amusing floral designs.
WIDE SELECTION. If you got lots of events lined up that all require different sets of flowers, then you should definitely come to Mariposa shop because they got almost all kinds of flowers that are suitable for all kinds of occasions and themed events.
PRODUCTS
Romantic Flowers – $34 to $120
Birthday Flowers – $34 to $120
DELIVERY AND PAYMENT
Visa, Mastercard, AMEX, Discover
2.      COTTONWOOD FLORIST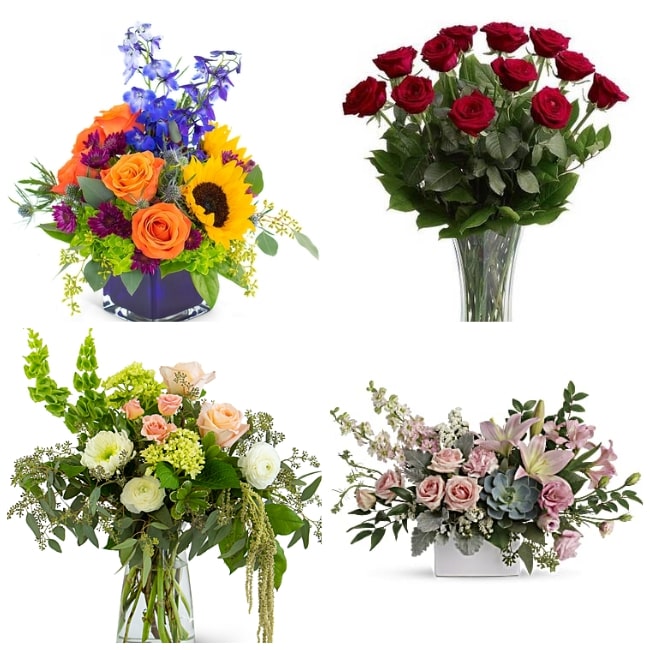 Cottonwood Florist has been serving the area of Greeley since 1976. It is a family-owned and operated shop committed to providing the highest quality of flower products and delivery services. The shop never fails to wow their customers with their stunning flower arrangements that range from the simplest to the grandest ones. 
WHAT PEOPLE LIKE
AFFORDABLE ITEMS. You don't need to think too much about the budget because Cottonwood Florists assures you that all of their items are affordable yet brings a different level of sophistication.
EXPERT FLORIST. The team is composed of passionate and truly talented florists that has been working in the industry for many years now that is why there is no way that you will doubt the quality of products and services that they will be providing.
PRODUCTS
Modern Flowers – $46 to $200
Roses – $49 to $300
DELIVERY AND PAYMENT
Visa, Mastercard, Discover, AMEX
3.      ERICKSON'S FLOWERS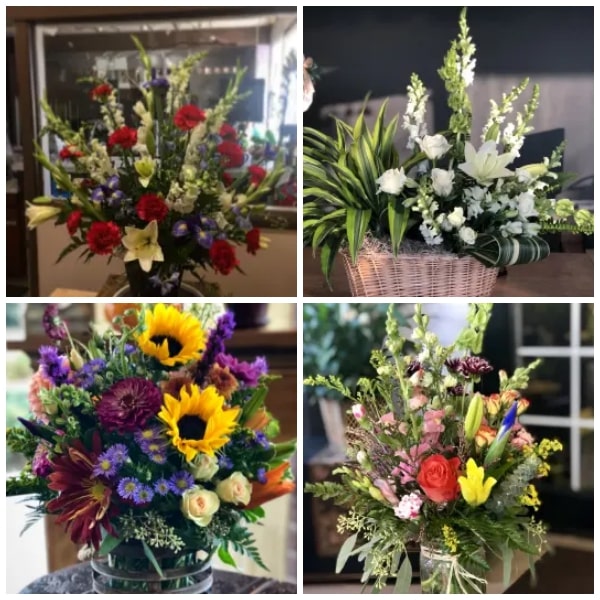 If you are looking for floral arrangements that are distinctively and creatively designed, Erickson's Flower could be one of your best options. The shop is strategically located at Greeley's West Side in the Market Square Shopping Center so it would be easily accessed. But you can also seamlessly place your orders online through their webshop.
WHAT PEOPLE LIKE
CATERS TO WEDDINGS. Make your special day even better and a lot more unforgettable by getting Erickson's as your flower provider. They promise that they will make yours the wedding of the year with the ideas that they have for your floral designs.
CUSTOM-MADE. The shop honors every idea that are shared to them so if you have your specific preferences on the flower arrangements, you may have your orders custom-made to perfectly achieve your ideal floral design.
PRODUCTS
Birthday Flowers – $35 to $400
Sympathy Flowers – $95 to $600
DELIVERY AND PAYMENT
Hours of operation are: Mon-Fri: 9:00am to 5:00pm; Saturday: 10:00am to 1:00pm.
4.      CAROL-LYNN'S FLOWERS AND GIFTS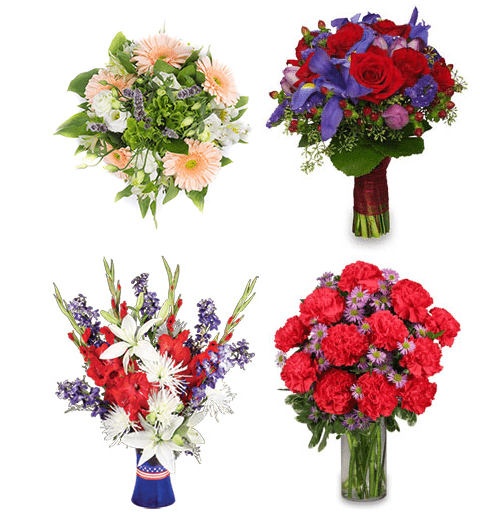 The shop has been proudly serving the area for over 30 years. It is a local shop is Greeley that specializes in simple yet elegant designs. With the designer's keen eye for detail and perfect balance of color, texture, and style, they are able to create floral designs that are truly exceptional.
WHAT PEOPLE LIKE
SAME DAY DELIVERY. One of the perks of having your flowers arranged and delivered by Carol-Lynn's is that you don't have to place your orders a few days ahead of time because they offer to deliver them on the same day that you place your orders.
PRODUCTS
Wedding Flowers – $150 to $275
Patriotic Flowers – $50 to $265
Birthday Flowers – $45 to $80
DELIVERY AND PAYMENT
AMEX, Mastercard, Visa, Discover, Apple Pay, Google Pay, PayPal
5.      MORGAN FLORAL CO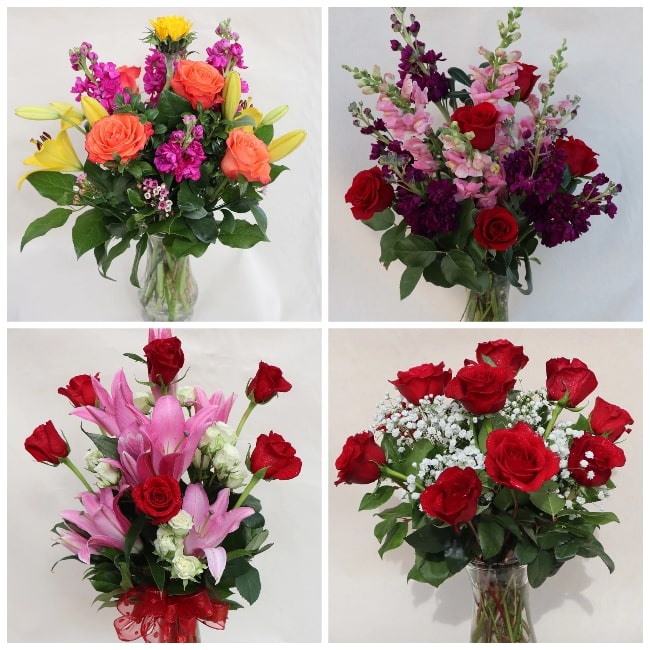 Morgan Floral Co was founded on the principle that exceptional design and unbeaten service sets them apart. The shop has been managed by three generations of family since it started in 1964. The team aims to bring smiles and warmth to whoever receives their flower products that is why they always make sure to send the best and freshest ones in the collection.
| | |
| --- | --- |
| SPECIALTY | Classic roses |
| SELECTION SIZE | Large |
| STARTING PRICE | Starts at $50 |
| DELIVERY FEE | Calculated at checkout |
| WEBSITE | http://www.morganfloral.com/ |
| SOCIAL MEDIA |   |
| CONTACT DETAILS | 970-353-1712 |
WHAT PEOPLE LIKE
VALUE FOR MONEY. You will never regret spending some cash on the flower products of Morgan Floral because of how fine the quality of their products are. You can even consider it as an investment especially if you choose to send flowers created by them to your most loved.
FRESH FLOWERS. Morgan Floral implements strict quality control to make sure that all flowers coming in and out of their shop are always kept fresh and in best quality.
PRODUCTS
DELIVERY AND PAYMENT
AMEX, Apple Pay, Diners, Discover, Google Pay, JCB, Visa, Mastercard, Shopify
6.      STARGAZER FLORAL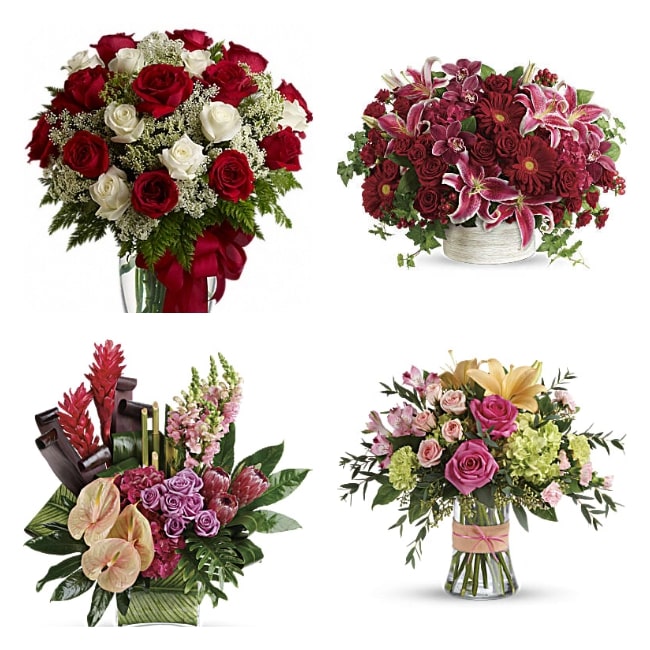 Stargazer Floral is one of the trusted flower shops that provide flower delivery services to Greeley as they have proven good record on the reliability of their services. They do not only ensure that they provide good services, but they also make sure that they build good relationships with their beloved customers.
| | |
| --- | --- |
| SPECIALTY | European style |
| SELECTION SIZE | Large |
| STARTING PRICE | Starts at $39 |
| DELIVERY FEE | Starts at $10 |
| WEBSITE | https://www.stargazerfloralshop.com/ |
| SOCIAL MEDIA |   |
| CONTACT DETAILS | (970) 451-5025 |
WHAT PEOPLE LIKE
AFFORDABLE ARRANGEMENTS. Not only does the shop prioritize the quality of their products, but they also give importance to their customers and think of how they will be able to get one for themselves and they answered that by offering these flowers at low amounts.
EASY TO ORDER. You do not have to go out of your house and personally visit their physically shop because Stargazer has enabled online and phone orders, so you'd be able to place your orders at the comfort of your home.
PRODUCTS
Modern Flowers – $49 to $300
Roses – $39 to $300
DELIVERY AND PAYMENT
Contact shop for details.
7.      DJ'S FLOWERS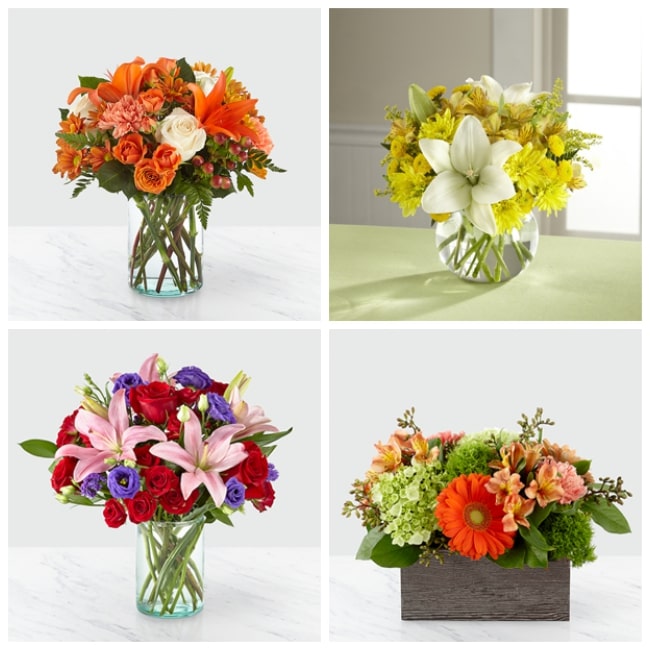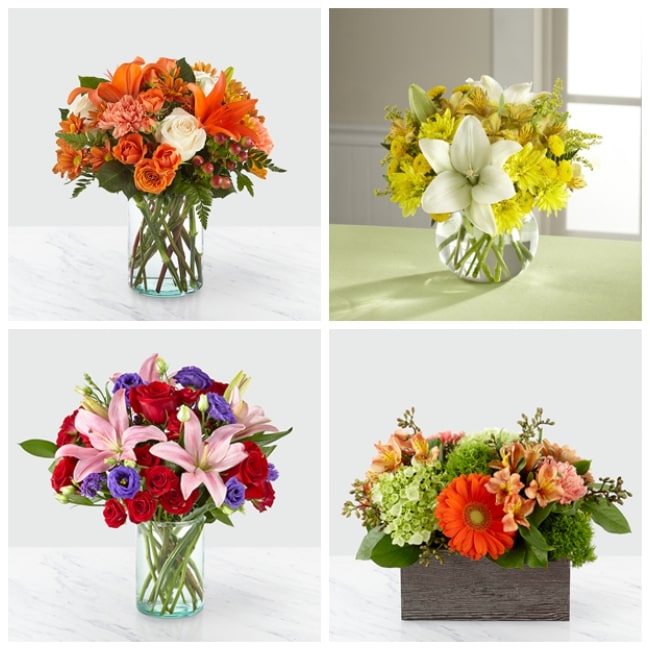 DJ's Flowers has an extensive array of flowers ranging from the most common ones to the kind that are unusual to the eye. Nonetheless, they are still able to turn all of these into an even more beautiful product that are perfect with any kind of occasions or events. If you need a florist that could help you find the best floral design, DJ's Flowers is always available to help you out.
| | |
| --- | --- |
| SPECIALTY | Traditional designs |
| SELECTION SIZE | Large |
| STARTING PRICE | Starts at $39 |
| DELIVERY FEE | Starts at $5 |
| WEBSITE | https://www.djsflowers.com/ |
| SOCIAL MEDIA |   |
| CONTACT DETAILS | 970-397-8386 |
WHAT PEOPLE LIKE
100% CUSTOMER SATISFACTION. One of the prides of DJ's Flowers is their ability to provide absolute happiness and satisfaction through their wonderful flower arrangements and it is shown in every positive feedback that they get from their clients.
PRODUCTS
Autumn Flowers – $39 to $65
Anniversary Flowers – $39 to $60
Birthday Flowers – $39 to $70
DELIVERY AND PAYMENT
Visa, Mastercard
8.      WINDSOR FLORIST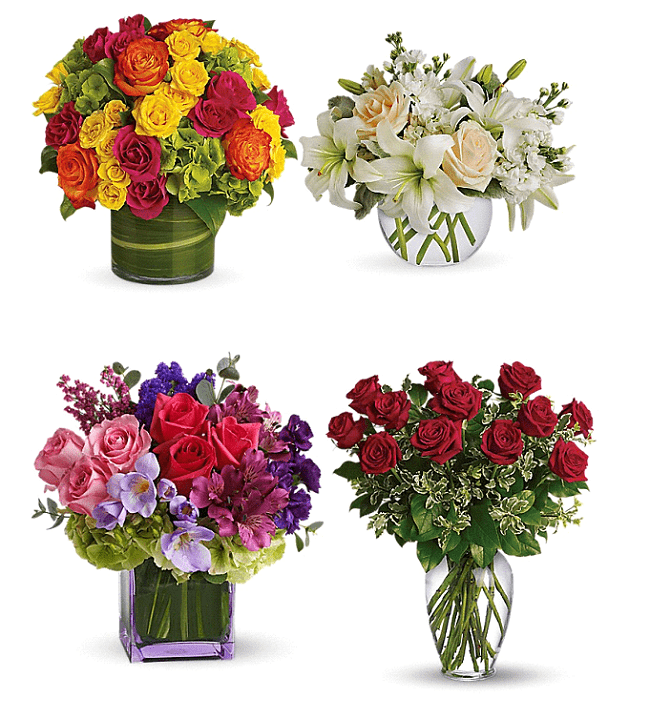 In 1971, Windsor opened its doors to the people in Greeley and provided some of the best flower arrangements that you would see in town. They also surprised the people by offering other gift items such as chocolates, gifts, home decors, etc. that all perfectly go with any kind of flower arrangement making them truly an exceptional flower provider.
WHAT PEOPLE LIKE
FLOWERS FOR ALL OCCASIONS. The shop houses thousands of different flower arrangements that vary in size, style, shape, texture, and color but are definitely equally beautiful. So, whatever kind of occasion you may be attending, make sure to grab one of these posies.
GOOD COMMUNICATION. The shop always makes sure to keep an open line, so they'd be able to instantly address all your concerns and queries and also to help achieve a seamless ordering system.
PRODUCTS
Modern Flowers – $445 to $300
Roses – $59 to $300
DELIVERY AND PAYMENT
Visa, Mastercard, Discover, AMEX