In this time where digital items are everywhere, it's nice to have some break and appreciate the beauty of nature and make the most out of them. So, the next time you that you are planning to send someone some gifts, you might want to recreate the conventional way and give them fresh flowers instead. You'd be surprised on how much joy and love that would bring them. To help you get started, here are 8 of the best options for flower delivery in Santa Rosa.
1.      GROHE FLORIST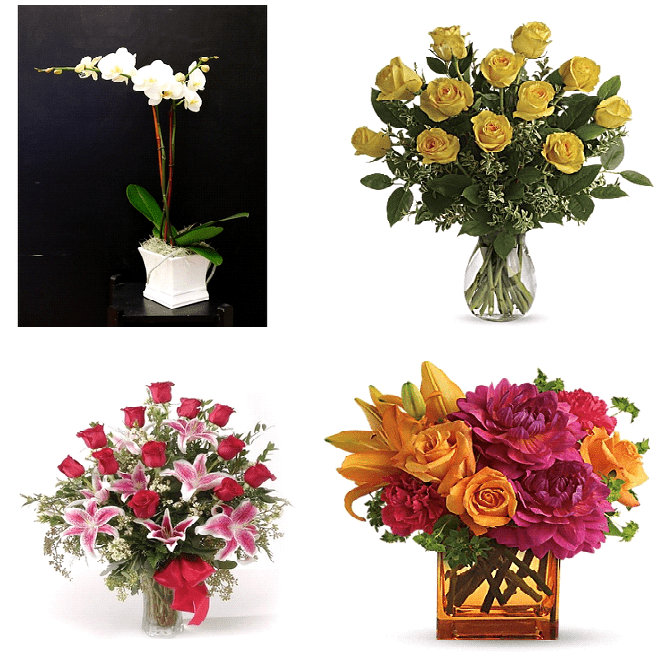 Grohe Florist is a family-owned and operated business that has been providing excellent quality of work in flower arrangements and flower delivery all over Santa Rosa. The shop is equipped with all kinds of designs and products that perfectly complement each other. The shop is also known for their wonderful service and friendly staff.
WHAT PEOPLE LIKE
GREAT SERVICE. One of the things that the shop is most applauded for is their wonderful customer service and their reliable delivery services. Aside from making sure that they always deliver fresh flowers, they also see to it that they provide excellent quality of delivery services.
VALUE FOR MONEY. Whatever kind of product you avail from Grohe Florist, guaranteed that you'd get exactly what you paid for- or even better.
PRODUCTS
Modern – $65
Roses – $42 to $120
DELIVERY AND PAYMENT
Visa, Mastercard, Discover, AMEX
2.      PEDY'S PETAL FLOWER AND EVENT DESIGN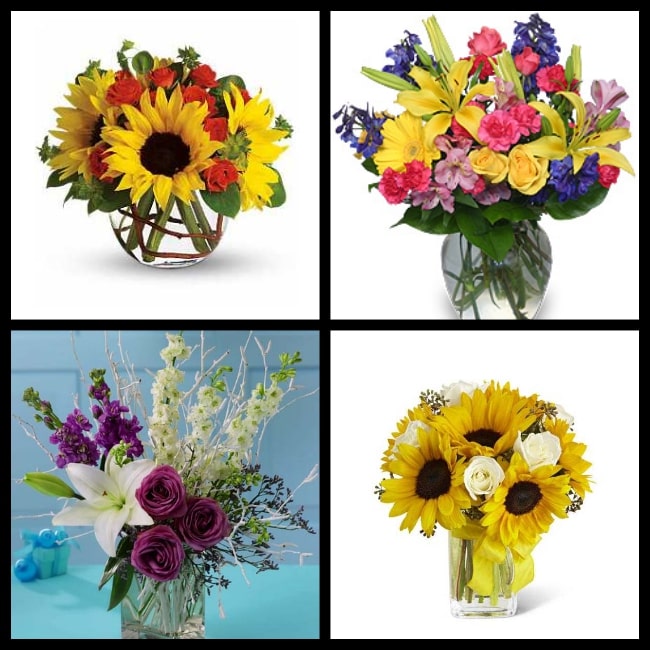 Pedy's Petals call their shop the happiest place on Earth- well I bet you wouldn't find any beautiful sets of flower arrangements at Disneyland. The shop has been creating and delivering flowers for more than 20 years already and over the course of 2 decades they were able to experience different kinds of situations, client requests, etc. so you can trust that they can handle your orders very well.
WHAT PEOPLE LIKE
BEAUTIFUL DESIGNS. The shop's collection is not your ordinary one because they always make sure to come up with original and sophisticated designs that will wow their clients and true enough, they never fail to surprise them with their stunning floral arrangements.
EVENT PLANNING AND COORDINATION. Pedy's Petals truly is a total package when it comes to services and products because not only do they sell arrangements, they also extend their service to event planning to make sure that yours will be in smooth transition.
PRODUCTS
Seasonal Bouquets – $45 to $80
DELIVERY AND PAYMENT
Delivery runs from Monday-Wednesday 9am-5:30pm, Saturday 9am-2pm.
3.      BEVESS FLORAL & EVENTS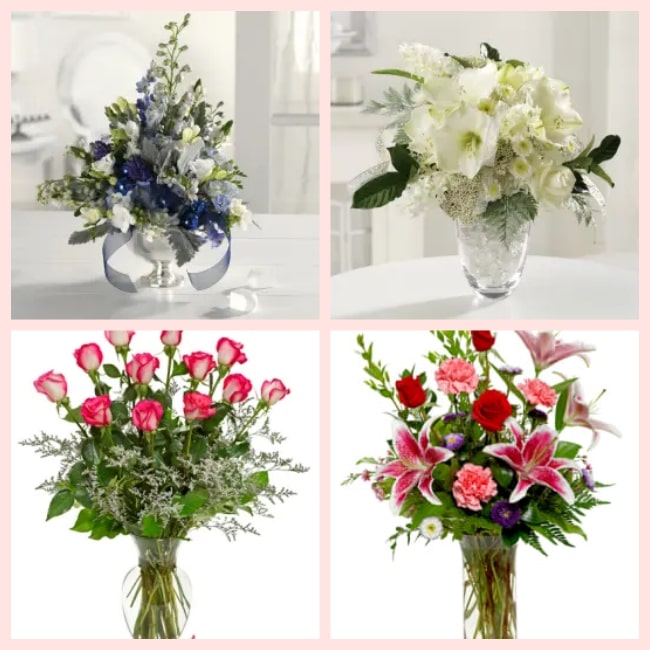 Whether you want a simple basket of lilies or a large bouquet of roses, Bevess can always help you with your flower needs. You also do not have to worry about sending them to your chosen recipient because they are also backed up with an excellent team that professionally deliver delicate products such as these wonderful flower arrangements.
WHAT PEOPLE LIKE
EASY TO ORDER. The shop has designed an ordering system that makes the lives of the clients and the team itself easier by simply enabling online shopping through their website. You can also reach them and speak to the team personally through their phone numbers for faster transactions.
PRODUCTS
Birthday Flowers – $44 to $130
Sympathy Flowers – $49 to $300
DELIVERY AND PAYMENT
Contact shop for more details.
4.      MIRAGE FLORIST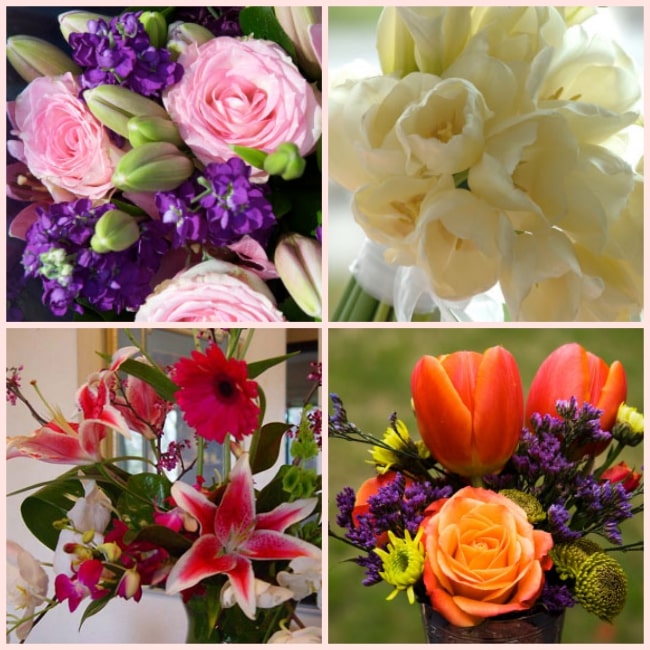 Mirage Florist is a shop located in downtown Santa Rosa and owned by Sharzard. The shop is committed to bringing smiles and happiness to all of their clients and to whoever receives their products that is why they never hesitate to go the extra mile when it comes to providing excellent quality of flower products and delivery services.
| | |
| --- | --- |
| SPECIALTY | Wedding and special events floral designs |
| SELECTION SIZE | Large |
| STARTING PRICE | Contact the shop for the price list |
| DELIVERY FEE | Calculated at checkout |
| WEBSITE | http://www.mirageflorist.com/ |
| SOCIAL MEDIA |   |
| CONTACT DETAILS | 707.578.1466 |
WHAT PEOPLE LIKE
CUSTOM MADE. The team will happily take your requests in making your orders look even better and achieving your desired floral design. Just simple coordinate with their designers and guaranteed that you will get exactly what you asked for.
SIMPLE DESIGNS. The shop has a collection of simple yet amusing designs that would totally make your events or occasions a lot more lively and colorful.
PRODUCTS
DELIVERY AND PAYMENT
Contact shop for details.
5.      LA BELLE FLEUR DESIGN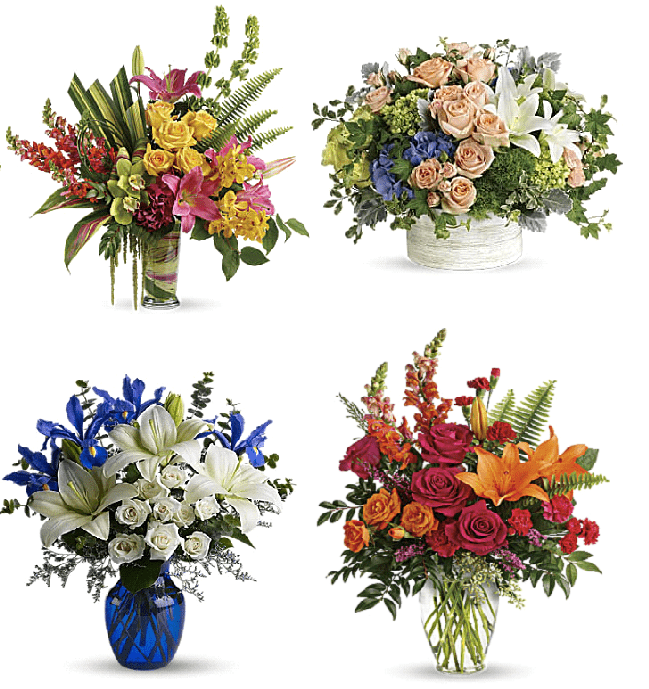 25 years ago, La Belle opened its doors for the people in Santa Rosa and started to spread love and joy through their artistic flower arrangements. The team never fails to amuse their clients with their fresh and unique floral designs that is why they gain more and more clients everyday. The shop is an expert in creating various designs inspired by different era and styles.
| | |
| --- | --- |
| SPECIALTY | European classics |
| SELECTION SIZE | Large |
| STARTING PRICE | Starts at $39 |
| DELIVERY FEE | Starts at $10 |
| WEBSITE | http://www.labellefleurcal.com/ |
| SOCIAL MEDIA |   |
| CONTACT DETAILS | (707) 542-6729 |
WHAT PEOPLE LIKE
LARGE COLLECTION. You will never run out of options if you choose to have your flowers designed and delivered by La Belle because they sure have a wide selection of arrangements that are all equally beautiful.
EXPERT FLORISTS. The shop is a house full of highly talented and creative florists so you'd be sure that your orders are in the best hands and you can expect the best quality of flower arrangements from the team.
PRODUCTS
Modern Flowers – $59 to $300
Birthday Flowers – $39 to $100
Wedding Flowers
DELIVERY AND PAYMENT
Visa, Mastercard, Discover, AMEX
6.      STEMS FLORAL DESIGN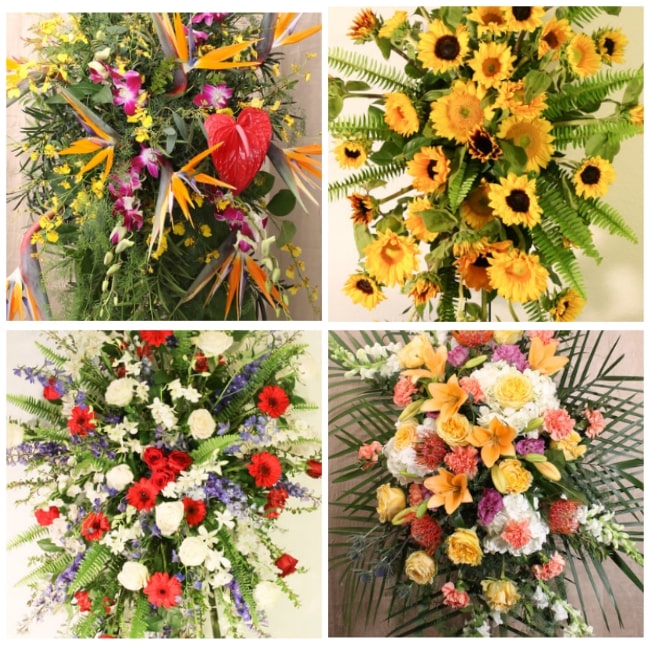 Stems Floral Design has a collection of luxury designs that are perfect for elegant events such as weddings. The shop has been recognized by some award-giving bodies in the industry as one of the top rated of most sought after flower shops in Santa Rosa which is why a lot of clients have been sending their orders to the shop.
WHAT PEOPLE LIKE
WEDDINGS. A wedding is one of the most special events a person could ever have and Stems understands that flowers have a special role in this occasion that is why they always strive to deliver the best kind that they have to make sure that the wedding they are designing would be the year's greatest one.
PRODUCTS
Bouquets – $35 to $80
Sympathy Arrangements – $55 to $150
DELIVERY AND PAYMENT
Contact the shop for details.
7.      PAPILLON FLORAL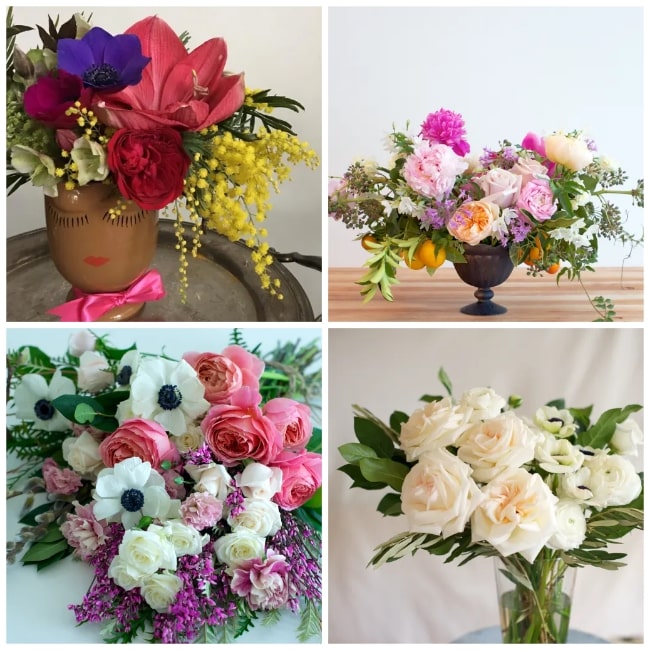 Papillon Flowers is one of the most outstanding flower shops in Santa Rosa. As a matter of fact, they are proud to say that they get their flowers fresh from local farms in California so you'd be so sure that you are getting the best quality from your own home. The shop is also backed up with excellent flower delivery service so there really is nothing to worry about if you choose to have your flowers designed and delivered by Papillon.
WHAT PEOPLE LIKE
FRESH FLOWERS. The shop always makes sure that all products coming in and out of their shops are guaranteed fresh and in best condition that is why you will notice that all of their flower arrangements are kept fresh and looking new.
AFFORDABLE ITEMS. You do not have to spend so much just to get yourself a beautiful set of flower arrangements because the shop offers really affordable ones with, of course, guaranteed best quality.
PRODUCTS
Bouquets Arrangements – $70 to $85
DELIVERY AND PAYMENT
Mon-Fri: 11:00am to 5:00pm; Saturday: 10:00am to 4:00pm; Sunday: 10:00am to 3:00pm
8.      CITY 205 FLOWERS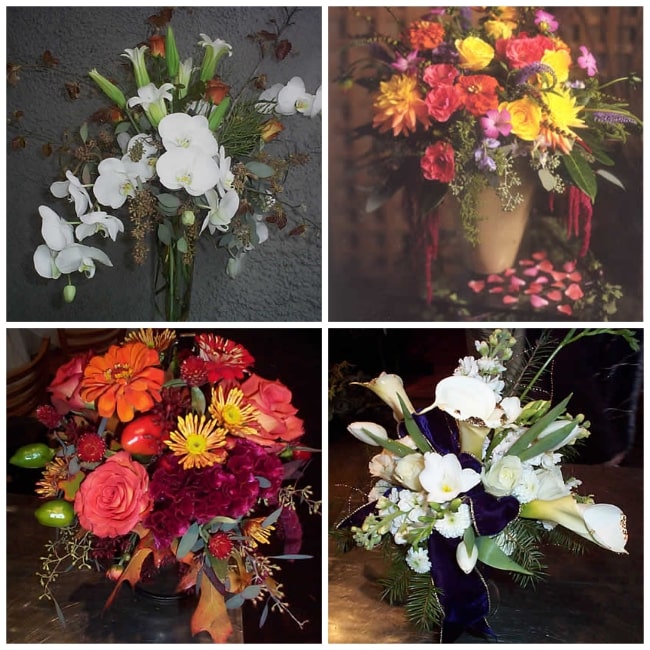 City 205 Flowers started in 1999 and since then they have always provided wonderful set of work in the business of flower arrangement and delivery. The shop has always been a good source of stunning flower arrangements in Santa Rosa and they are also known for their topnotch service and accommodating florists that is why many of their customers keep on coming back to them for more orders.
WHAT PEOPLE LIKE
EASY TO COMMUNICATE. The shop always keep an open line so they would be able to instantly attend to all your concerns regarding your orders. You may also send your inquiries or if you need assistance in choosing the best set of flowers for your event, their friendly staff are always available to help you.
CUSTOMER SATISFACTION. One of the most common feedback that the shop is getting is their high quality products and their good relationships with their customers. The team prioritizes the satisfaction of their beloved clients so you'd be sure to get exactly what you have expected of them.
PRODUCTS
Bouquets
Dried Flowers
Wedding Flowers
DELIVERY AND PAYMENT
Visa, Mastercard, Discover