Sending flowers to someone sure is a romantic way of expressing oneself, but why don't you try taking it to the next level— arts wise. It wouldn't hurt trying new ideas to make the typical bouquet designs that you always used to get even more romantic and unique. Here's some items for you that show the best and most artistic florists in Nairobi.
1.      SENDFLOWERS.CO.KE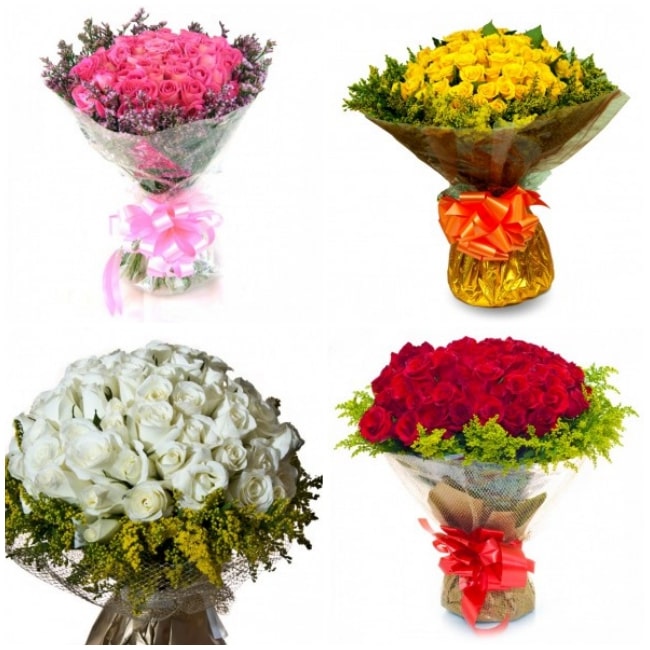 Sendflowers.co.ke is owned by Tandao Group Ltd and powered by Tandaocommerce. The shop houses a large collection of fresh flowers and floral arrangements suited for any kind of occasion. They also offer to create personalized message to make your flower orders extra special. All you have to do is send the team your message and they will happily include it in the card.
WHAT PEOPLE LIKE
LARGE COLLECTION. If you need a florist that can provide you with whatever kind of arrangement or if you need help from a professional florist in deciding what kind of flower to give, the team of Sendflowers.co.ke can surely help you with that as they have tons of products to offer.
ADD ONS. Make your orders extra special buy purchasing premium add ons, such as chocolates and wines.
PRODUCTS
Premium Bouquets – KSh 4,850.00 to KSh 6400
DELIVERY AND PAYMENT
Visa, Paypa, AMEX, Mastercard, Discover
2.      THE RED PETAL FLORIST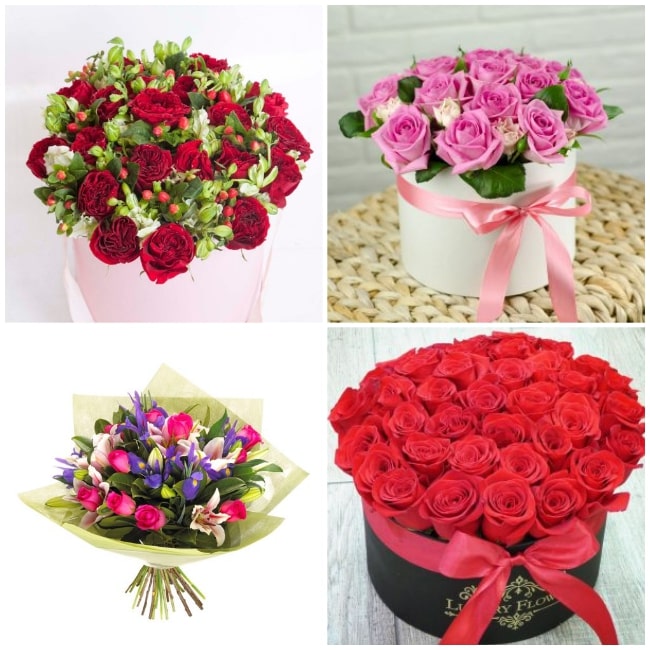 The Red Petal Florist is one of the largest online shops serving the area of Nairobi when it comes to fresh flowers. They have thousands of different flower arrangements that vary in sizes, colors, styles, and designs. They are of the most visited shops because they offer discounts and other perks so you would really get the worth of what you pay, and sometimes even more!
WHAT PEOPLE LIKE
SAME DAY DELIVERY. No worries if you forgot to place your orders earlier because the shop offers to deliver flowers even on the same day that you purchase them. They are also open for delivery 7 days a week so there really is no reason why not to have your flowers made and delivered by them.
PRODUCTS
Bouquets – KSh2700 to KSh5000
Flower Box – KSh4000 to KSh 8000
DELIVERY AND PAYMENT
Visa, PayPal, Mastercard, Discover
3.      COSMET FLORIST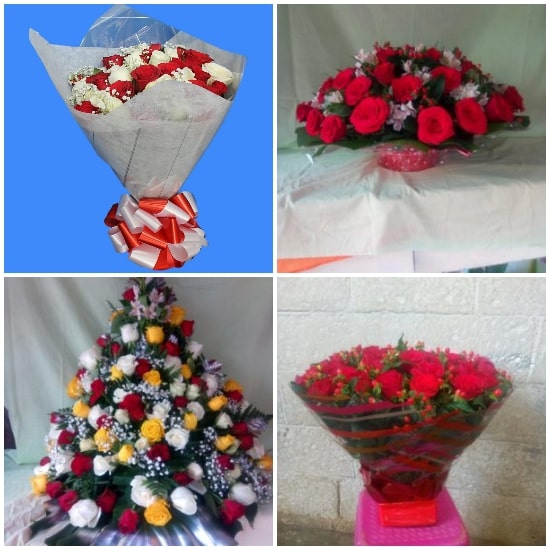 Cosmet Florist gives utmost priority to the satisfaction and wellness of their customers that is why they always make sure that all of their products undergo strict quality control and that all of the members of their team are highly talented and professional. They give really good attention to detail and this is clearly shown on the vibrance and beauty that their flower products elicit.
| | |
| --- | --- |
| SPECIALTY | Mixed bouquets |
| SELECTION SIZE | Medium |
| STARTING PRICE | Starts at ksh 1500 |
| DELIVERY FEE | Calculated at checkout |
| WEBSITE | cosmetflorist.co.ke |
| SOCIAL MEDIA |   |
| CONTACT DETAILS |  0799400898 | 0721604111 |
WHAT PEOPLE LIKE
QUALITY DESIGNS. The shop is composed of a team of creative and talented florists and designers that always come up with something new and fresh when it comes to floral design. They make sure that they are updated with the current trend in the industry but still shows the shop's personal touch on each of their floral arrangements.
GOOD CUSTOMER SERVICE. One of the shop's characteristics that is being applauded is their wonderful customer service. They always make sure to attend to their clients' needs. They even allow them to request for a quote especially for those who are working on a budget.
PRODUCTS
Bouquets – Ksh 2,100 to Ksh 7800
Arrangements – Ksh 1500 to Ksh 4600
DELIVERY AND PAYMENT
PayPal, Visa, Cash on Delivery
4.      NAIROBI FLOWERS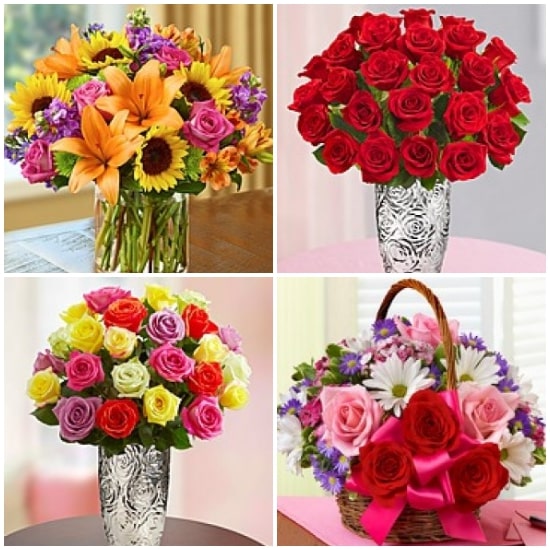 Nairobi Flowers believes that beautiful and fresh flowers should be accessible to all that is why they aim to help the people in Nairobi to get  for themselves through their flower shop. Their expertise in the field of floral design and delivery is shown on how excellent their works are. They have a huge range of products so you will never run out of options.
| | |
| --- | --- |
| SPECIALTY | Fresh daisies and mixed bouquets |
| SELECTION SIZE | Large |
| STARTING PRICE | Starts at ksh 3000 |
| DELIVERY FEE | Calculated at checkout |
| WEBSITE | http://nairobiflowers.co.ke/ |
| SOCIAL MEDIA |   |
| CONTACT DETAILS | +2540208056876 |
WHAT PEOPLE LIKE
VALUE FOR MONEY. Nairobi Flowers shows their great appreciation for their customers by creating flower arrangements that are truly high in quality. By giving them the best that they deserve, their clients get the true value of money that they invest.
PRODUCTS
Mixed Bouquets – Ksh 4500 to ksh 6500
Roses – Ksh 3000 to Ksh 8000
DELIVERY AND PAYMENT
Major credit and debit cards, bank transfers
5.      SIMONA FLOWERS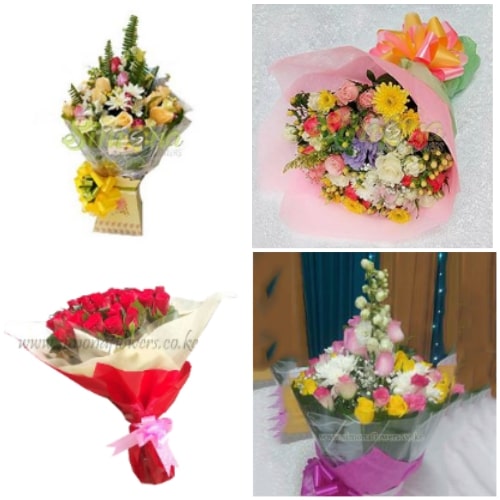 The balanced combination of colors, texture, and style is the secret recipe to the success of Simona Flowers. Their expert team of florists and designers strive hard to create new designs everyday so their customers always get surprises and breathe of fresh air when it comes to flowers.
| | |
| --- | --- |
| SPECIALTY | Large bouquets |
| SELECTION SIZE | Large |
| STARTING PRICE | Starts at Ksh 1500 |
| DELIVERY FEE | Calculated at checkout |
| WEBSITE | www.simonaflowers.co.ke |
| SOCIAL MEDIA |   |
| CONTACT DETAILS | +254 722 936 764 | +254 720 368 504 |
WHAT PEOPLE LIKE
CATERS TO WEDDINGS. The shop does not only provide flower arrangements for retail but they also attend to grand events like weddings. The team creates flower arrangements specifically for weddings to make the couples' day even more special.
AFFORDABLE ITEMS. Even if you have not much in terms of money, the shop makes sure that you still get to experience their wonderful service and products as they offer cheap prices.
PRODUCTS
Bouquets – Ksh1500 to Ksh 3000
Arrangements – Ksh 2000 to Ksh 5000
DELIVERY AND PAYMENT
Contact shop for delivery and payment inquiries.
6. FUSION FLORIST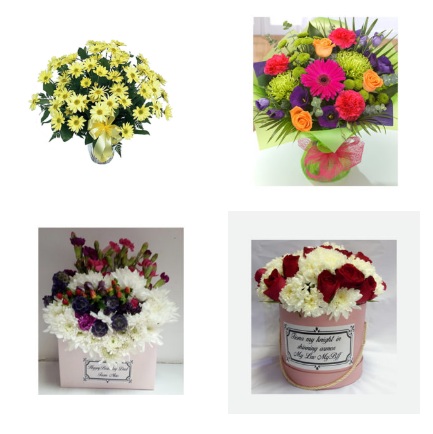 Fusion Florist is always on the lookout for exclusive new and rare species of flowers and on-trend colours to ensure you can enjoy an ever evolving range of boutique flowers. Their extremely talented florists create uniquely stunning arrangements out of these fresh flowers for all types of occasions.
Whether you need a flower arrangement as a gift, or as a home decoration, you can trust Fusion Florist to provide you with the best kind most suited for your needs.
| | |
| --- | --- |
| SPECIALTY | Deluxe bouquets |
| SELECTION SIZE | Large |
| STARTING PRICE | From KShs2,500 |
| DELIVERY FEE | Calculated at checkout |
| WEBSITE | |
| CONTACT DETAILS | 0713 777 647 | [email protected] |
WHAT PEOPLE LIKE
RELIABLE DELIVERY.

Fusion Florist does not only give full attention to the quality of their products but they also make an effort to provide a first rate delivery service. Should you need to send a flower the soonest time, they can help you with that through their same day and next day delivery.

FRESH FLOWERS.

Fusion Florist makes sure that all products coming in and out of their shop are always in the finest and freshest qualities to achieve the full-on deluxe arrangement.
PRODUCTS
BOUQUETS
VASE ARRANGEMENTS
FLOWER BASKETS
HAT BOX ARRANGEMENTS
WINES
CHOCOLATES
DELIVERY AND PAYMENT
The shop accepts Visa, Mastercard, Pesa, and Airtel for payments.
7. YTHERA GIFTS LIMITED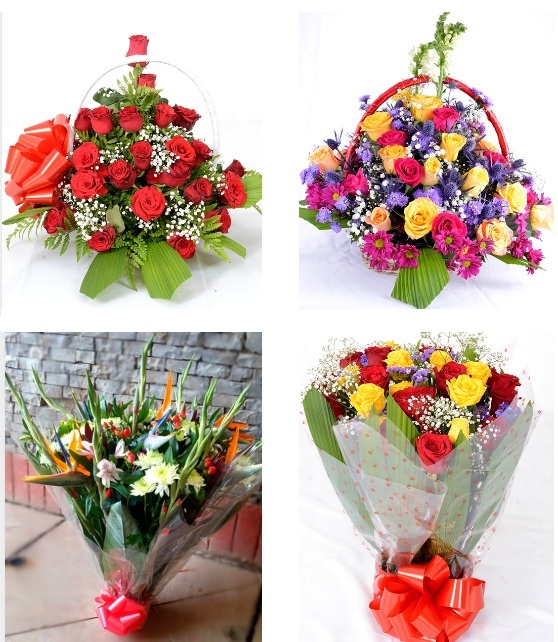 Ythera Gifts Limited houses a huge selection of gift items, both edible and non-edible. One of their prides is their fresh flower arrangement collection which are exceptionally designed and deemed perfect for all kinds of occasions.
These flowers can also be perfectly matched with their selection of other gift items like deluxe chocolates, hampers, cakes, etc.
| | |
| --- | --- |
| SPECIALTY | Blooms and chocolates |
| SELECTION SIZE | Large |
| STARTING PRICE | KES2,500.00 |
| DELIVERY FEE | Calculated at checkout |
| WEBSITE | |
| SOCIAL MEDIA | https://www.facebook.com/Ythera.co.ke |
| CONTACT DETAILS | 0710.558.855 | 0758290099 |
WHAT PEOPLE LIKE
SAME DAY DELIVERY.

Ythera is your ultimate option for flower delivery as they offer same day delivery services across Nairobi.

FOR ALL OCCASIONS.

The shop makes sure to provide their clients with a huge pool of options when it comes to flower arrangements and to cater them for all kinds of occasions.
PRODUCTS
FLOWER ARRANGEMENTS
CHOCOLATES
HAMPERS
PLANTS
CAKES
DELIVERY AND PAYMENT
Contact shop for more details.
8. PURPINK

What began as a humble jewellery store has now grown into Kenya's one-stop online shop for any gifting needs. Purpink Gifts and Florist has a wide array of items to choose from, most notably their fresh flower arrangements that is suited for any occasion.
SPECIALTY

Flowers and gifts for any occasion

SELECTION SIZE

Large

STARTING PRICE

KSh1050.00

DELIVERY FEE

Calculated at checkout

WEBSITE

SOCIAL MEDIA

 

CONTACT DETAILS

+254702 100 100

+254711 111 864
WHAT PEOPLE LIKE
CHOICES. Purpink is most known for their large catalogue, which not only features beautiful and unique flower designs but other gifting items as well. This includes, but is not limited to chocolates, tea and coffee, wine and other alcoholic beverages, and jewellery. You won't have to go looking at other stores if you choose Purpink to help you with your gift!
PERSONALISED GIFTS. Looking to add a little bit of flare to your gift? Well, you're in luck cause Purpink offers their customers the opportunity to customise some of their products. Now, you have the chance to make journals, mugs, clothing, and even wine more special for your recipient by putting their name on the item. 
PRODUCTS
Flowers
Food and drinks
Jewellery
Stationery gifts
Games
Scented candles and diffusers
DELIVERY AND PAYMENT
The shop accepts Major Credit Cards for payments. 
9. JOSPAH FLORIST

Jospah Florist houses only the best blooms from partnered flower farms. They guarantee top-notch quality not only with the flowers, but also with their arrangement and service.
You'll never go wrong with Jospah Florist's assistance so make sure to try their service! Your money is surely worth spending on their jaw-dropping bouquets.  
| | |
| --- | --- |
| SPECIALTY | Flowers and gifts |
| SELECTION SIZE | Large |
| STARTING PRICE | Flower Arrangements start at KSh2,800 |
| DELIVERY FEE | Starts at KSh500 |
| WEBSITE | https://www.jospahflorist.com/ |
| SOCIAL MEDIA | |
| CONTACT DETAILS | +254714047380, +254782047380 |
WHAT PEOPLE LIKE
Flowers for every occasion – Having a wide selection of designs, customers delight in just how Jospah Florist have arrangements for almost any event they need flowers for. Their amazing collection of both floral arrangements and plants in general is something you shouldn't pass on. Make sure to order yours now!
Featured Combos – Purchase Jospah Florist's gift combinations and save up money! They have different kinds to choose from, so you're still sure to find something that will suit your taste. Don't stop with just flowers for your loved ones, buy them some cake or wine, too.
PRODUCTS
Flowers in a Vase
Boxed Flowers
Floral Bouquet
Hand-tied flowers
Chocolates and Cake
Wine
DELIVERY AND PAYMENT
Accepts VISA, MasterCard, and other major credit cards.
10. FLORAL BOUTIQUE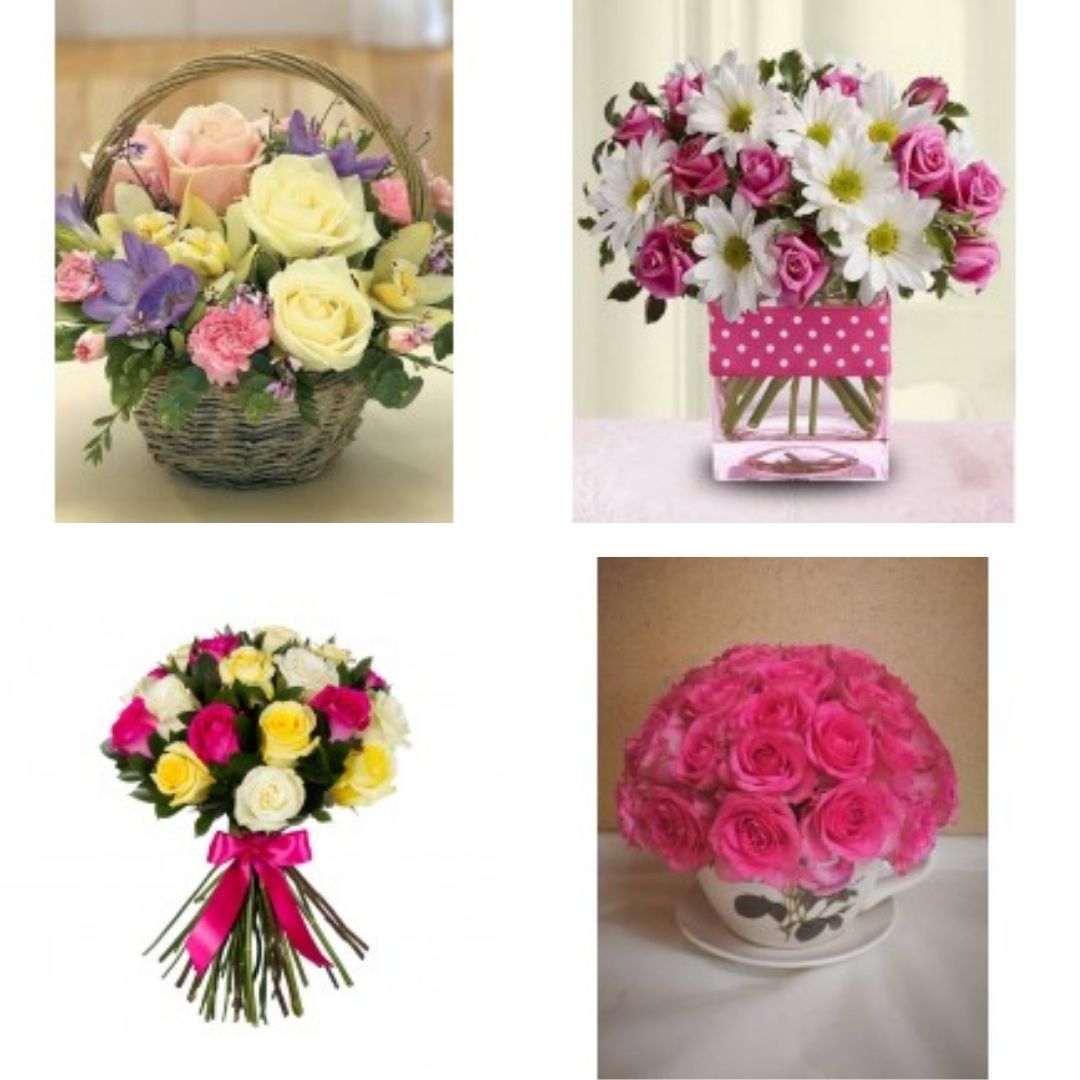 Floral Boutique is one to look for if you're in need of a great variety of flowers to buy. As an online flower shop, they have almost everything you might want, even other gift items!
Don't miss the chance of a hassle-free yet quality service, Contact Floral Boutique's amazing team of florists to have them create you an arrangement fit to your taste.
WHAT PEOPLE LIKE
Flowers for Every Occasion – It doesn't matter what event you need flowers for, as Floral Boutique is sure to provide you an arrangement! Take a look at their anniversary blooms, valentine flower, birthday bouquets, and so much more!

Special Offers – In case you want to save money, consider getting some of Floral Boutique's special offers. There are different gift sets for you to acquire, mixing up flowers with other presents so you get best of both the blooms and goodies!
PRODUCTS
Flowers
Balloons
Cakes
Chocolates
Teddy Bears
DELIVERY AND PAYMENT
Payment details are given upon checking out.