Every milestone calls for a celebration. It doesn't have to be a big achievement as long as a loved one poured his / her heart on it like graduations, medals, and projects. Let them know you appreciate their efforts by sending them a flower. We've listed down twelve flower delivery options in Russia for you.
1. FLOWERS WORLD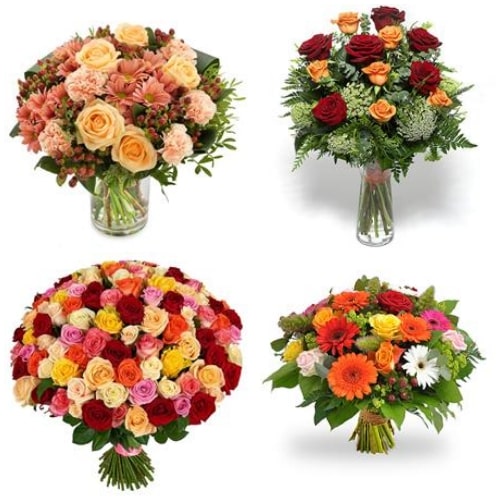 Thinking of planning an event filled with thousands of fresh flowers? Maybe a variety of roses, lilies, and tulips? You might want to check the collection of Flower World. They have a huge inventory of different flowers that they secure to be always fresh and high quality. Surely, you will never run out of options if you choose to have your orders made by Flowers World.
WHAT PEOPLE LIKE
PREMIUM QUALITY FLOWERS. Flowers are paramount in the quality of overall service. It is very important that flowers are fresh and at its best quality. They make sure that it is and the quality of flower arrangement follows.
SUPERIOR QUALITY OF SERVICE. Quality of service is as important as well in the retail industry. That's why they are equipped with the best customer service to attend to every customer's needs
PRODUCTS
Flower Bouquets – $38 to $150
Flower Baskets – $81 to $400
DELIVERY AND PAYMENT
PayPal, Visa, Mastercard, Diners, JCB
2. FLORIST GUMP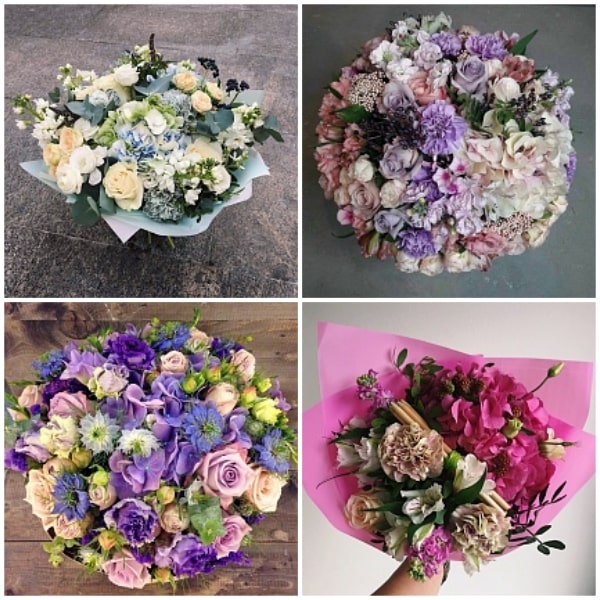 Florist Gump is a stylish bouquet that started serving only the area of Moscow. Overtime, the shop was able to expand and widen its reach until they are able to cater the whole country of Russia. Their perfect balance of color, style, and texture resulted to wonderful floral designs that perfectly match any occasion or event that you might be needing the colorful and vibrant vibe of flowers.
| | |
| --- | --- |
| SPECIALTY | Stylish arrangements |
| SELECTION SIZE | Large |
| STARTING PRICE | Starts at $40 |
| DELIVERY FEE | Starts at $8 |
| WEBSITE | http://www.floristgump.ru/ |
| SOCIAL MEDIA | |
| CONTACT DETAILS | +7 (495) 255-0-353 |
WHAT PEOPLE LIKE
BOUQUETS FOR ANY OCCASION. They have a great selection of flowers for different occasions. You could easily choose from here as the flowers are categorized according to the occasion. Just visit their site and learn more about their product offerings.
ARTISTIC DESIGNS. Flower designs here are truly a sight to look at. The flowers are creatively handcrafted, giving a more artistic vibe on the flowers.
PRODUCTS
DELIVERY AND PAYMENT
Visa, Mastercard, JCB, Diners
3. LA ROSE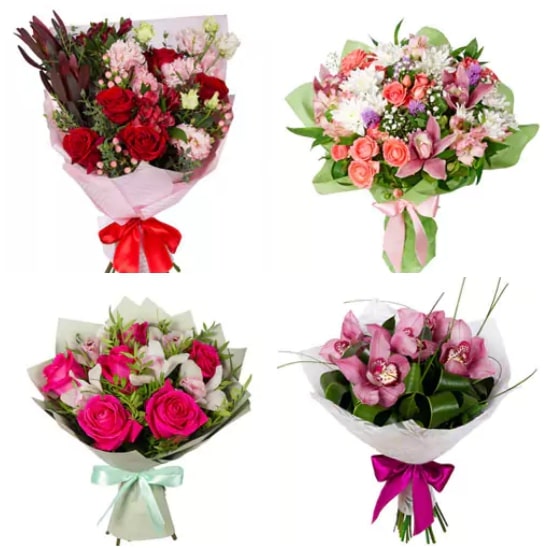 La Rose has been providing excellent work for more than 9 years. They take the business and their customers' needs very serious that is why they receive fresh flowers from Holland, Ecuador, Kenya, Colombia, Costa Rica, Russia, Israel, Italy, France, Chile, South Africa, Colombia twice a week.
| | |
| --- | --- |
| SPECIALTY | Exotic flowers |
| SELECTION SIZE | Large |
| STARTING PRICE | Starts at $62 |
| DELIVERY FEE | Starts at $6 |
| WEBSITE | https://la-rose.ru/ |
| SOCIAL MEDIA | FB:https://www.facebook.com/studio.larose.nsk/ |
| CONTACT DETAILS | 8-800-600-1191 |
WHAT PEOPLE LIKE
CORPORATE EVENTS. They also accommodate corporate accounts for monthly / weekly subscription. They also provide full floral service to corporate events from flower decoration up to centerpieces.
PRODUCTS
Bouquets – $66 to $142
Compositions – $62 to $360
Flowers in hat box – $79 to $320
DELIVERY AND PAYMENT
Visa, Mastercard, Yandex, Webmoney, Cash
4. MEGA FLOWERS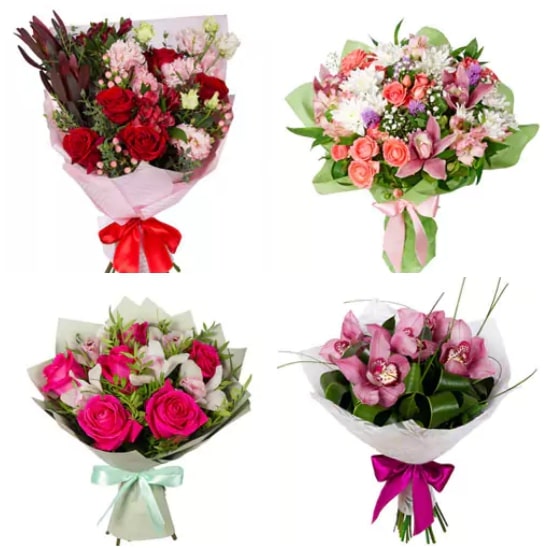 In 2005, Mega Flowers was introduced to the industry of flower arrangements and delivery services. The best thing about Mega Flowers is that they offer their products at very affordable prices yet maintains to have the best quality of flowers competitive enough to be lined up with luxurious ones.
WHAT PEOPLE LIKE
AFFORDABLE BOUQUETS. Though the company houses a moderately sized catalog, there are still affordable items in every collection. Check out their single stalk bouquets which are both stunning and budget-friendly.
FLORAL DECORATIONS. This company is not only killing at the flower delivery game, they're also acing at the floral decoration industry as well. Consult with their professional florists to make your wedding day flowers and décor one of a kind!
PRODUCTS
Bouquets – $21 to $79
Exotic
DELIVERY AND PAYMENT
PayPal, Webmoney, Bank Transfer, QIWI Wallet
5. JOLLY BUNCH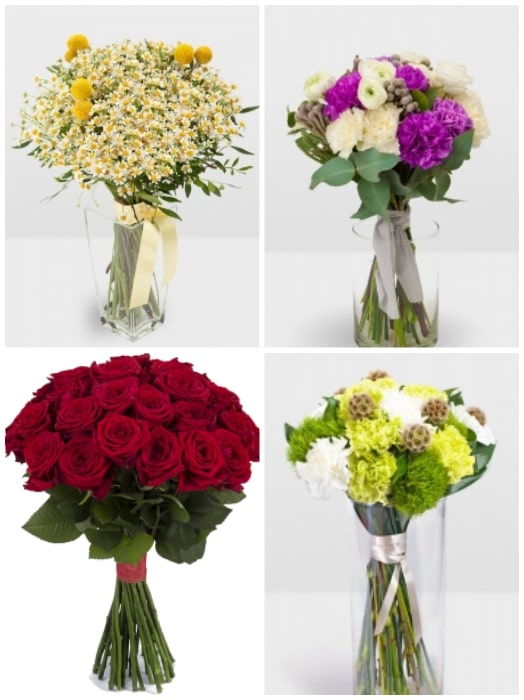 Jolly Bunch loves their clients so dearly that is why they make sure that they are always satisfied with the service and products that they are getting. With this, they always secure the freshness and authenticity of each flower arrangement ordered from them to maintain the reputation of being one of the best florists in Russia.
WHAT PEOPLE LIKE
HIGH-QUALITY FLOWERS AT AFFORDABLE PRICE. At Jolly Bunch, they believe in honest prices without compromising the quality. The attention to detail is seen not only on the quality and quantity of flowers in each bouquet but also on the high-quality wrappers that they use. All for a low price.
PRODUCTS
DELIVERY AND PAYMENT
Delivery runs from 10AM to 12MN
6. FLOWERS RUSSIA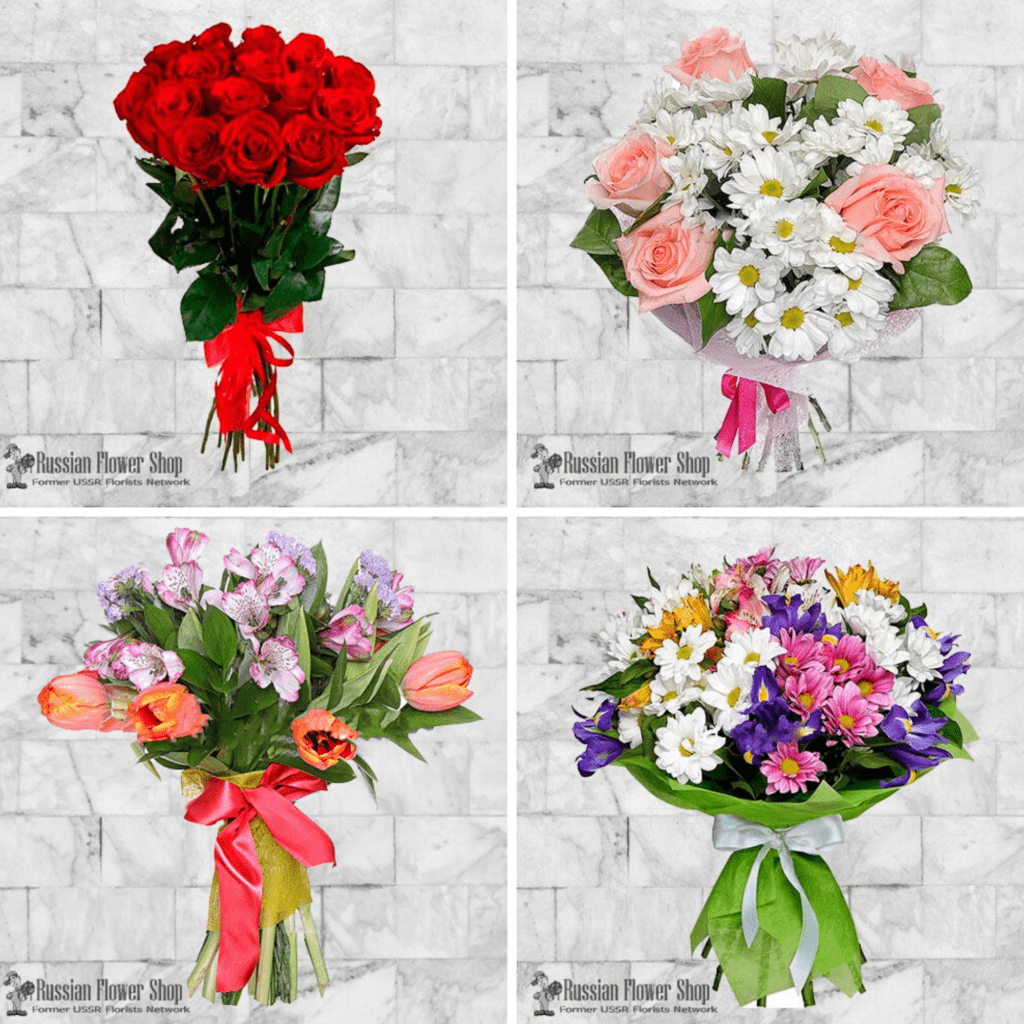 Flowers Russia is considered as one of the best ways to send flowers and gifts across Russian cities. Besides flower deliveries, they also offer sweets and gifts by request. Flowers Russia takes pride in their quality products, affordable prices and excellent customer service– they guarantee that with their delivery service, you won't have regrets.
| | |
| --- | --- |
| SPECIALTY | Flower Bouquets |
| SELECTION SIZE | Large |
| STARTING PRICE | Starts at €42.88 |
| DELIVERY FEE | Calculated at checkout |
| WEBSITE | https://flower-russia.com/ |
| SOCIAL MEDIA | |
| CONTACT DETAILS | +79006322337 |
WHAT PEOPLE LIKE
FAST SHIPPING. With different partners all over the country, deliveries to the right customers are done quickly and efficiently.
FREE GIFT CARD. Free greeting cards with translation to Russian are available if needed. This is applicable for all kinds of orders.
PRODUCTS
Spring Flowers
Roses
Sweet Pastries
Gift Baskets
Toys
DELIVERY AND PAYMENT
The shop accepts payment through cards.
Delivery runs from 10AM to 12MN
7.      CYBER FLORIST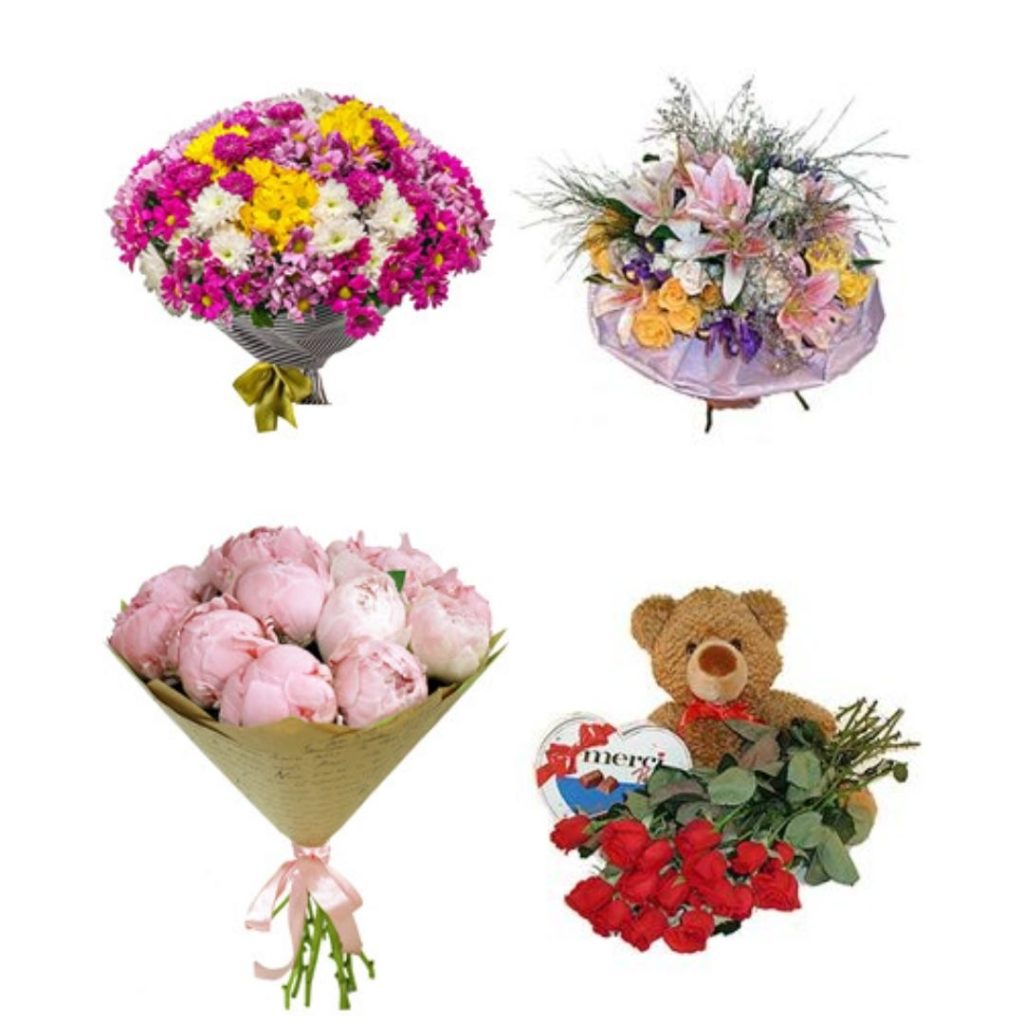 Next on the list is Cyber Florist. It's an online shop that caters to customers from all over the globe, especially those in the United States and Russia.
What makes them an easy recommendation is that they are able to process and finish large orders on the daily, meaning they're fast and efficient, some of the qualities to look for at a flower shop. In addition, Cyber Florist is available even for last-minute orders.
In case you are interested, you can check out Cyber Florist's website. Customer service is also readily available and can be reached no matter the time of day.
WHAT PEOPLE LIKE
CUSTOM DESIGNS. In case the pre-made arrangements aren't to your exact liking, Cyber Florist allows customers to help create their very own custom design.
WIDE NETWORK. Aside from procuring a range of floral arrangements and gifts, Cyber Florist has a really great network of other flower shops and florists. Their connection allows them to provide high quality services to each of their clients no matter the area, as they can find stores near them that has the freshest blooms.
DIVERSE SELECTION OF ITEMS. Cyber Florist is known for their large collection of novelties, which caters to all sorts of celebration and events. From elegant bouquets to alcoholic beverages and even meat products, they're a shop to consider as a one-stop solution to your needs.
DELIVERY AND PAYMENT
PayPal, Visa, MasterCard, American Express and Discover.