Whether it is a grand or simple celebration, no event would look good enough without appropriate flower arrangements. These flowers truly add joy, color, and vibrance to our events and their presence make the place look more radiant regardless of the place of being. You also do not need to worry about the added expense because as a matter of fact, many florists offer wonderful flower arrangements for very low prices. Some examples specifically from Sunshine Coast are listed below.
1.      THE FLOWER COLLECTIVE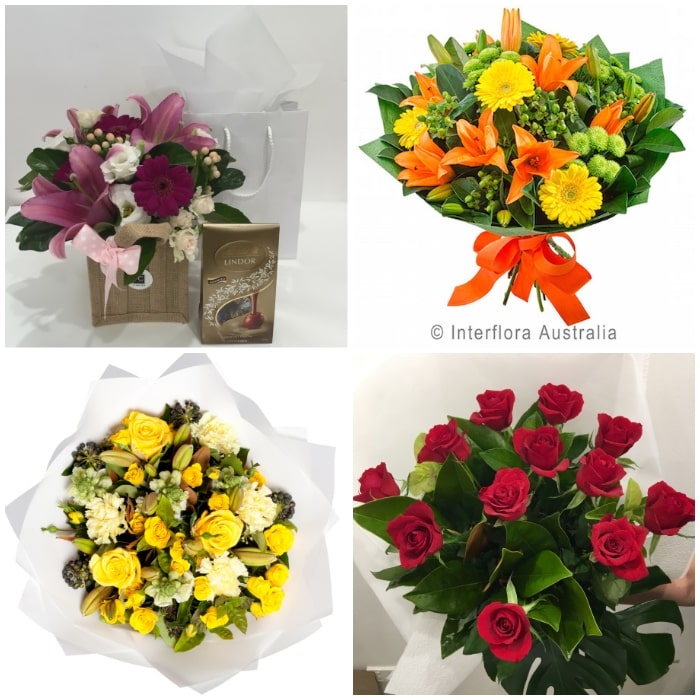 The Flower Collective or used to be known as Buderim Florist is a local flower shop that has been serving the area of Sunshine Coast for over 33 years. Since then, the shop has not moved its location and remained to be the longest serving flower shop in Sunshine Coast. The shop is not only known for their wonderful products but for their excellent service, as well.
WHAT PEOPLE LIKE
AFFORDABLE PRICES. Money is not an issue if you choose to have your flower products created by The Flower Collective because they make sure that they have a set of cheap priced arrangements but remains to be in best quality.
VALUE FOR MONEY. The shop promises to never waste any amount of money that you invest in for their flower products as they strive to create only the best and highest quality of flower arrangements.
PRODUCTS
Arrangements – $49 to $115
Bouquets – $65 to $200
Roses – $30 to $120
DELIVERY AND PAYMENT
Contact shop for information.
2.      THAT LITTLE FLOWER SHOP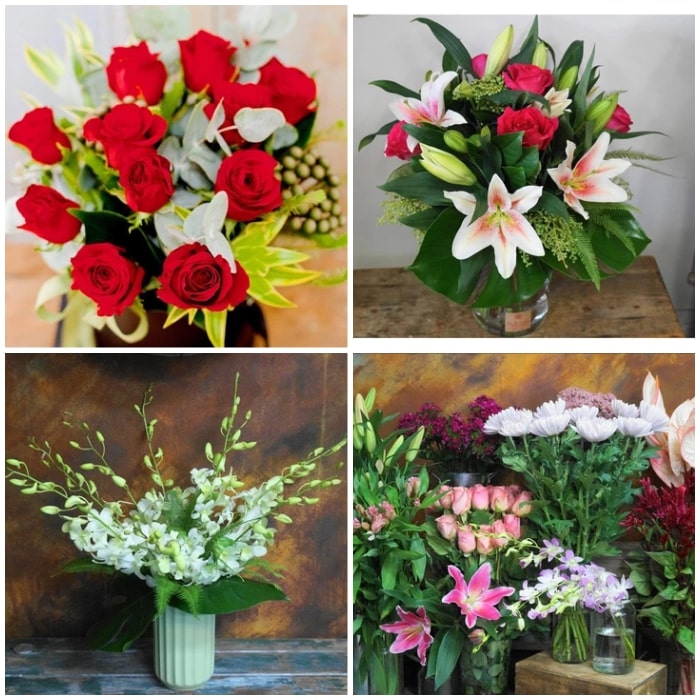 The goal of That Little Flower Shop is to provide a high quality of flower product to each person in Sunshine Coast. They proudly claim that all floral designs posted on their website are originally hand-made by their very dedicated and creative florists in town. They also cater to large events such as weddings so you might want to consider them for your upcoming event.
| | |
| --- | --- |
| SPECIALTY | Designer's choice bouquet |
| SELECTION SIZE | Large |
| STARTING PRICE | Starts at $55 |
| DELIVERY FEE | Calculated at checkout |
| WEBSITE | http://thatlittleflowershop.com.au/ |
| SOCIAL MEDIA | |
| CONTACT DETAILS | (07) 53708564 |
WHAT PEOPLE LIKE
QUALITY ARRANGEMENTS. The Little Flowershop strives to bring joy to clients' lives through flowers, so it isn't at all surprising that the shop goes out of its way to procure the freshest and finest flowers available for their arrangements.
PRODUCTS
Roses – $55 to $140
Sympathy – $65 to $155
DELIVERY AND PAYMENT
AMEX, MasterCard, Visa, Apple Pay, Google Pay, Shopify Pay, PayPal
3.      ADORE FLOWERS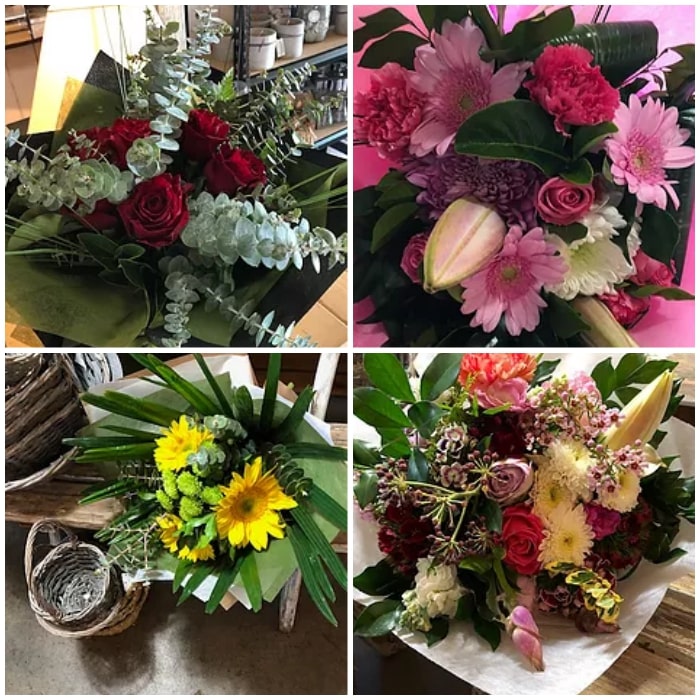 Adore Flowers, just like its name, offers truly adorable flower arrangements that you will surely love whatever the occasion may be. If you need a team that does not simply supply flowers but handles events, as well, may we recommend you Adore Flowers as it is a wedding and events specialist so you can cross event management off your tasks.
WHAT PEOPLE LIKE
WORKSHOP. The shop created an avenue to share their skills and knowledge in terms of flower arrangements through the workshops that they conduct for those who are eager to learn the basics and techniques.
CORPORATE EVENTS. Are you looking for a florist that can provide premium quality of flowers that are aligned with your corporate event theme? They you better contact Adore Flowers.
PRODUCTS
Hand-tied bouquets – $55 to $85
DELIVERY AND PAYMENT
Contact shop for inquiries.
4.      CALOUNDRA FLORIST & GARDEN CENTRE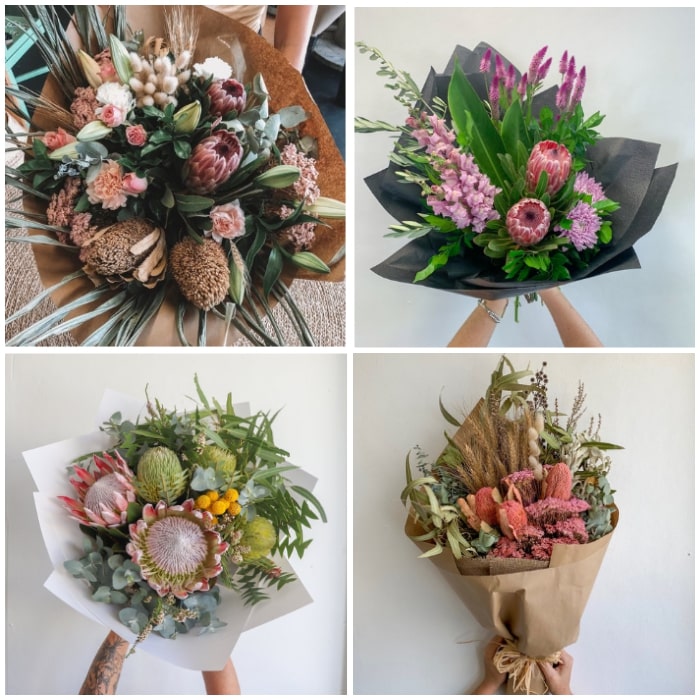 If you are looking for a shop that can address all kinds of gift needs, particularly flowers, chocolates, and other gift items, you should definitely check out the collection of Caloundra Florist & Garden Centre. They do not only offer premium flowers, they also want to complete your package by making sure that they have everything that you might need.
WHAT PEOPLE LIKE
EXTRA ITEMS. Do not limit your gift with just flowers. Try and explore other items that Caloundra Florist & Garden Centre offers. You can browse their website to know more about these offers.
PRODUCTS
DELIVERY AND PAYMENT
Contact shop for details.
5.      BLOOMS OF NOOSA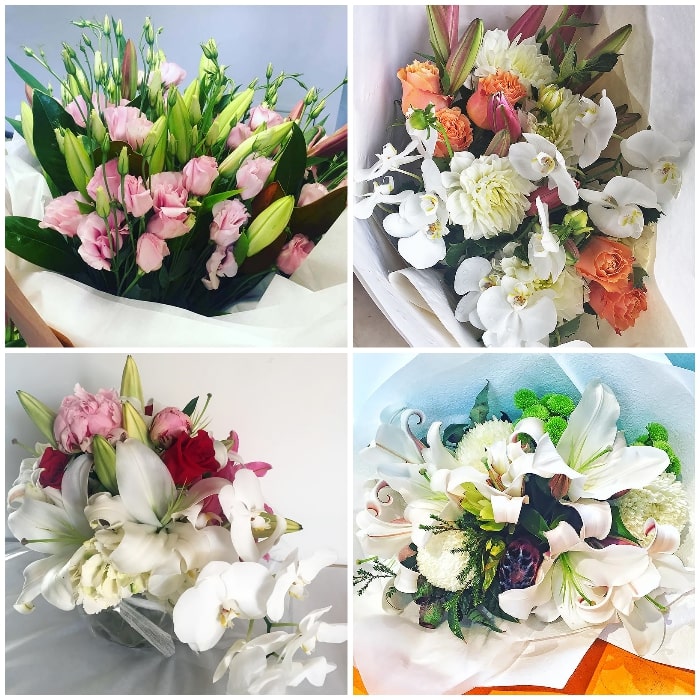 Blooms of Noosa has started in the year 2000. The shop was established through the burning passion and creativity of the owner in creating flower arrangements. As a kid, the owner has experienced receiving flowers and cards for special occasions and with that, her goal was to share the same experience with her clients.
WHAT PEOPLE LIKE
SEASONAL FLOWERS. The shop constantly refreshes their collection every time the season changes so their clients will have more options and able to align the flowers according to seasons.
WEDDING FLOWERS. Make your day even more special by allowing Blooms of Noosa take care of all your flower needs starting from the bridal bouquet up until the centerpieces of the reception.
PRODUCTS
Wedding Bouquets – $60 to $120
Corporate Bouquets – $60 to $120
DELIVERY AND PAYMENT
Contact shop for details.
6.      AUSSIE WORLD FLOWERS

Aussie World Flowers is a family owned florist with 20 years of experience. They use locally grown fresh flowers for their arrangements. They've got a lot a offer, from floral bouquets to indoor house plants.
| | |
| --- | --- |
| SPECIALTY | Flower Bouquets |
| SELECTION SIZE | Medium |
| STARTING PRICE | Starts at $30 |
| DELIVERY FEE | Free |
| WEBSITE | https://www.aussieworldflowers.com.au/ |
| SOCIAL MEDIA | Facebook: Aussie World Flowers IG: @aussieworldflowers |
| CONTACT DETAILS | 07 5439 6396 |
WHAT PEOPLE LIKE
SAME DAY DELIVERY. They offer same day delivery daily– as long as you order before 1:00 PM. If the orders come in beyond that time, they'll deliver it the day after.
FRESH PICKS. Their floral arrangements always consist of the freshest flowers around the coast, assuring you that their arrangements are of high quality. They avoid imports and buy their flowers directly from local farmers.
SECURE CHECKOUT. An SSL Enabled Secure Checkout means that whenever you purchase something from our shop, your details will stay in safe hands.
PRODUCTS
Flower Bouquets – $50.00 to $275.00
Flower Vases – $65.00 to $300.00
Sympathy and Funeral – $125.00 to $500.00
Boutonniere and Corsage – $25.00 to $35.00
DELIVERY AND PAYMENT
MasterCard, Visa
7.      Comptons Florist
Whether you're buying it to make someone smile, or just getting decorations for your home, Comptons Florist will be able to provide you with something beautiful. Established in 1956, they've been in the field for quite some time– you can rest easy knowing that they're experts when it comes to picking and handling flowers. They're committed to creating only the best arrangements and perfect gifts for you and your loved ones.
WHAT PEOPLE LIKE
STYLISH FLOWERS. You can expect Comptons Florist to always arrange beautiful flower bouquets and gifts– they have an amazing sense of style when it comes to combining colors, scents, and sizes. Check out their best sellers and lavish arrangements, you'll definitely find something you like.
FRESH BLOOMS. The shop ensures that the flowers they send to their clients are fresh, as they take in newly harvested blooms everyday. You'll be taking care of your flowers for a long time when you buy them Comptons Florist.
PRODUCTS
BEST SELLERS – starts at $39.99

FLOWERS IN A GIFT – starts at $49.99

LAVISH FLOWERS – starts at $59.99

MODERN FLOWERS – starts at $49.99

PLANTS – starts at $49.99

SPRING BOUQUETS – starts at $49.99

ROSES – starts at $49.99
DELIVERY AND PAYMENT
Contact shop for more information.