Have you ever forgotten a special occasion before? For instance an anniversary and / or birthday of your partner in life? And let's say you needed a rush gift item to be delivered to cover your tracks. Familiar isn't it? If you're looking for a rush yet thoughtful gift to give someone, well, look no further. Today might just be your lucky day since we've narrowed down twelve of the best flower delivery in Wollongong.
1.      WOLLONGONG FLOWERS PTY LTD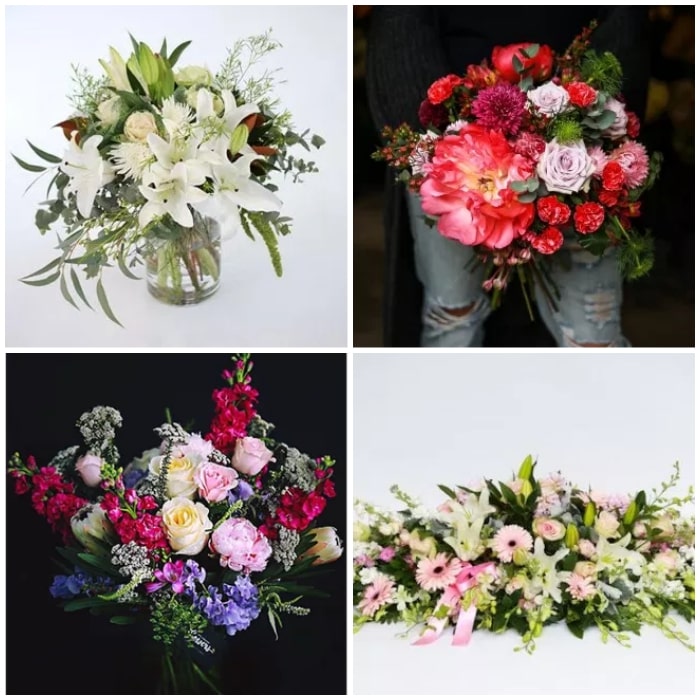 Wollongong Flowers Pty Ltd believes in the power of flowers in delivering happiness, specifically sending a message of care, love, appreciation, and hope to the recipient. They are committed to this vision through creating quality service offerings that are not just innovative, but also creatively hand crafted.
WHAT PEOPLE LIKE
WORKSHOP. The team of Wollongong Flowers Pty Ltd created a way to share the styles and techniques that they apply in making their flower arrangement to those who are really interested in the business through workshops.
CREATIVE DESIGNS. There is no denying that the shop produces truly creative and wonderful arrangements through the team's collaborative effort and creativity.
PRODUCTS
Sympathy Flowers – $50 to $400
Romantic Flowers -$50 to $265
DELIVERY AND PAYMENT
Shop's opening hours are 8:30am to 5pm every Mondays to Fridays; 8am-2pm every Saturday.
2.      BUNCHES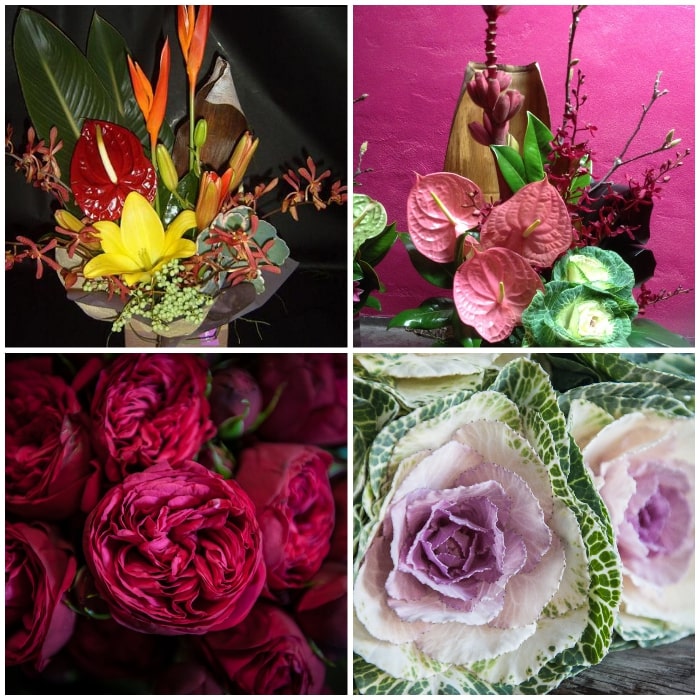 Bunches offers classic yet beautiful flower arrangements. They have 25 years of experience in the industry and they pride themselves of becoming an effective messenger of love to their customers' loved one. Their staff also are well versed with the products and will happily help you with your every need.
| | |
| --- | --- |
| SPECIALTY | Exotic blooms and potted plants |
| SELECTION SIZE | Medium |
| STARTING PRICE | Contact the shop for the price list |
| DELIVERY FEE | Calculated at checkout |
| WEBSITE | http://buncheswollongong.com.au/ |
| SOCIAL MEDIA |   |
| CONTACT DETAILS | 02 4229 1877 |
WHAT PEOPLE LIKE
AWARD-WINNING FLORISTS. The shop has a proven good track record in the business of flower arrangements services because the florists themselves are known to be award-winning and highly skilled in the industry.
RELIABLE DELIVERY. If you need flower delivery everyday, we have good news for you because Bunches offers delivery 6 days a week with guaranteed safety and reliability.
PRODUCTS
DELIVERY AND PAYMENT
Contact shop for details.
3.      PEPE'S GARDEN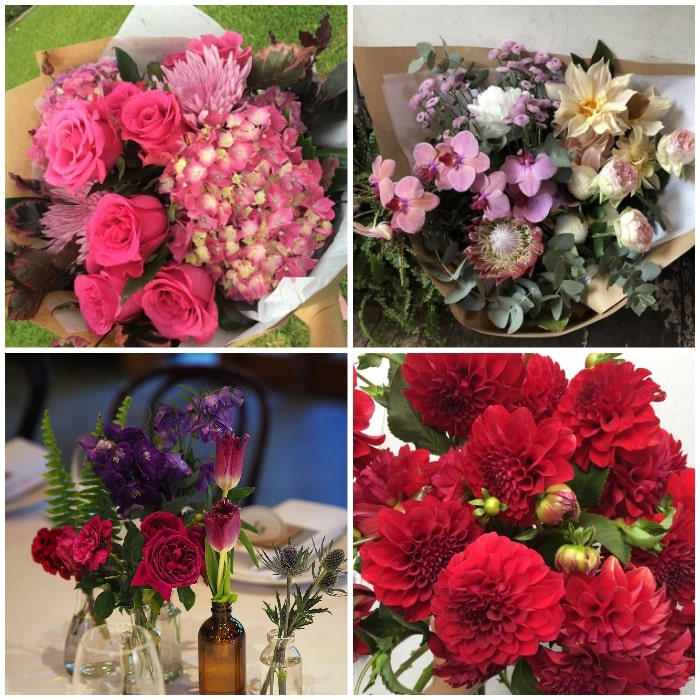 Pepe's Garden offer both hand tied bouquets and centerpieces. Their floral designs are beautifully arranged perfect for romantic flowers & special events. They also have great customer service as they received an almost perfect five stars in Google reviews.
WHAT PEOPLE LIKE
CLASSIC DESIGNS. The designs that Pepe's Garden showcases are undoubtedly classic and chic which are very appropriate to any kind of occasion or event.
VALUE FOR MONEY. The shop can guarantee that all the money you spend on each item you purchase from them is really worth its value and you will never regret purchasing flower products from them.
PRODUCTS
Flower Arrangements
Bouquets
DELIVERY AND PAYMENT
Contact shop for inquiries.
4.      HELLO PETAL FLOWERS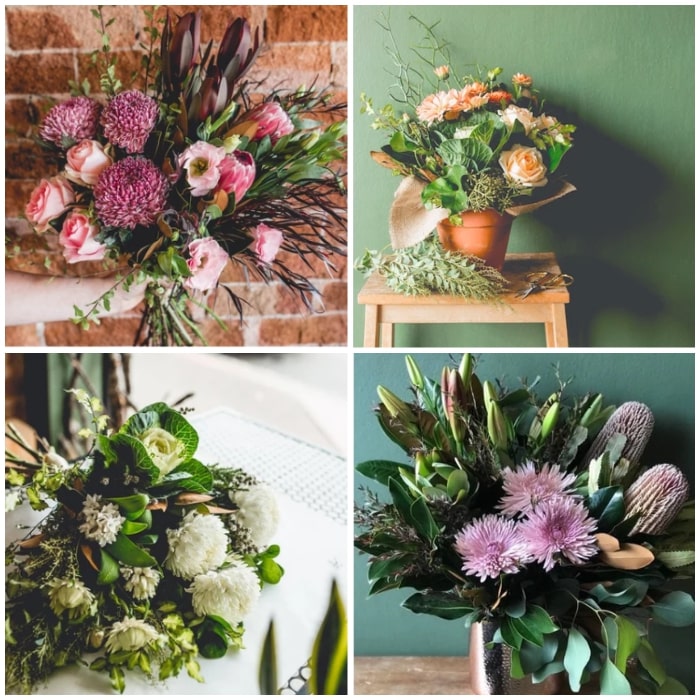 Hello Petal Flowers is ready to serve you with its beautifully and professionally designed floral arrangements and bouquets. It is a business committed to providing premium quality of products and they guarantee 100% satisfaction on its customers. They will also accommodate your requests if you want to add something on their designs or make your own arrangement.
WHAT PEOPLE LIKE
STUNNING DESIGNS. One thing that Hello Petal Flowers can assure you is that they have truly stunning floral designs that will perfectly match all kinds of occasions and themed events.
PRODUCTS
Vase Arrangements – $65 to $100
Bouquets – $40 to $80
DELIVERY AND PAYMENT
Mastercard, AMEX, PayPal
5.      CHERRY ROSE BLOOMS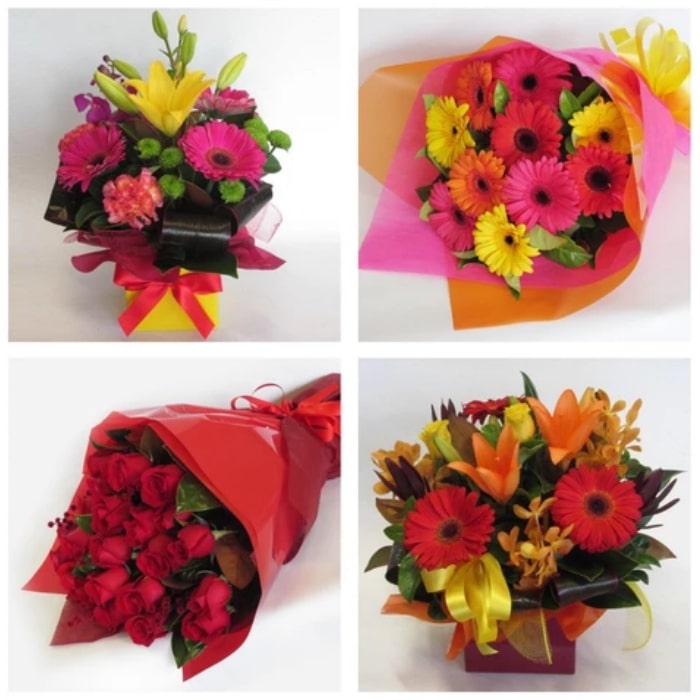 Cherry Rose Blooms truly stands by their name as they offer flower arrangements to everyone anytime, anywhere. They are very impressive not just on their flower designs, but also their customer service. Apart from the premium floral designs, they listen to their customers well from their requirements, needs to budget. They also ensure that recipient's address and name are gotten correctly. But if you mistakenly put the wrong address, they will do their best to still deliver on time.
| | |
| --- | --- |
| SPECIALTY | Elegant bouquets |
| SELECTION SIZE | Large |
| STARTING PRICE | Starts at $46 |
| DELIVERY FEE | Calculated at checkout |
| WEBSITE | https://www.cherryroseblooms.com.au/ |
| SOCIAL MEDIA |   |
| CONTACT DETAILS | 02 4225 7722 |
WHAT PEOPLE LIKE
EXTRA ITEMS. For a complete package of your gift, you can always avail flowers plus other gift items that the shop offers. Feel free to browse their collection on their website and in their physical shop.
100% CUSTOMER SATISFACTION. The shop's utmost priority is the happiness and satisfaction of their customers and this is truly proven because of the good reviews that they are getting from their previous and present clients.
PRODUCTS
Arrangements – $47 to $150
Bouquets – $46 to $80
Roses – $80 to $300
DELIVERY AND PAYMENT
Visa, Mastercard, PayPal
6.      ILLAWARRA FLORIST

At Illawarra Florist, you can find various flowers and arrangements which you may order for a cheap price. They are composed of professional staff dedicated to provide a high quality service in a friendly and prompt manner for its clients. If you want to make your order extra special, you can partner it up with chocolate bouquets and other items.
| | |
| --- | --- |
| SPECIALTY | Mixed bouquets |
| SELECTION SIZE | Large |
| STARTING PRICE | Starts at $39.95 |
| DELIVERY FEE | Calculated at checkout |
| WEBSITE | https://illawarraflorist.com.au/ |
| SOCIAL MEDIA | IG:@illawarraflorist |
| CONTACT DETAILS | 0424 232 686 |
WHAT PEOPLE LIKE
LARGE COLLECTION. Whether you want a bouquet of roses for your anniversary dinner or a basket of tulips for a sick friends, Illawarra Florist always got your back with their large selection of flower arrangements.
PRODUCTS
DELIVERY AND PAYMENT
Contact shop for inquiries