We often see flowers as a luxury item we give to people only when celebrating a very special event. But flowers are part of our everyday life. You might not have noticed it, but they are just everywhere. While you're walking along your neighborhood, it's right beside the sidewalk at your neighbor's little garden. When you're strolling through the park, they are scattered everywhere to provide decoration to the beautiful greenery.
You see, flowers are not supposed to be regarded as luxurious. You could send a flower whenever you feel like it. So if you're having that just because moment, here are eight of the best flower deliveries in Lagos.
1. REGAL FLOWERS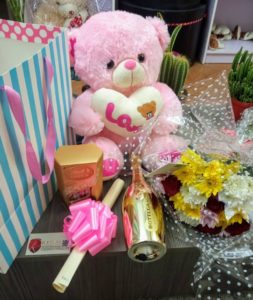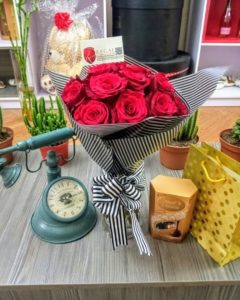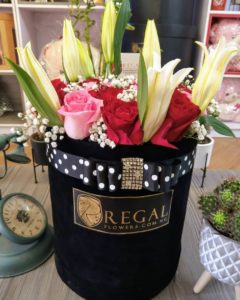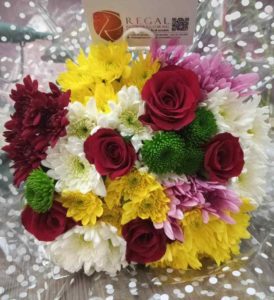 Regal flowers offers luxurious flowers produced from the creativity and skills of their florists. Whether you need a bridal bouquet, a simple gift, or sympathy flowers, chances are they have it in their store. So check out their site to view some of the best products they could offer. Ordering is also super easy!
WHAT PEOPLE LIKE
SPECIALTY FLOWERS: Whatever the occasion is, they'll be happy to serve you. They have premade flower arrangements that you could choose from. Through the classified flower arrangements, you are assured that your gift is perfect for the occasion.
LUXURIOUS FLOWERS: They also turn this simple bright blooms into a sophisticated work of art. The luxurious way of arranging the flowers makes them more meaningful for the recipient.

FAST AND RELIABLE SAME DAY DELIVERY : They are a highly trusted 24hours luxury brand with fast, reliable same day delivery services, and clients can order online, by phone, or walk-in to any of their branches. They are also the go-to-choice when people want to order exquisite flowers, various gifts and relax, as they are highly reputed with 5 star online reviews by over 400 happy customers.
PRODUCTS
LOVE, BIRTHDAY & ANNIVERSARY: ₦ 3500 – ₦ 19000
JUST BECAUSE, THANKS, & SORRY: ₦ 3500 – ₦ 19000
BRIDAL: ₦2500 – ₦ 27000
FUNERAL & CONDOLENCE: ₦ 17500 – ₦ 188000
DELIVERY & PAYMENT
Major credit cards, PayPal and Bitcoins accepted.
2. THE ROSE FACTORY LTD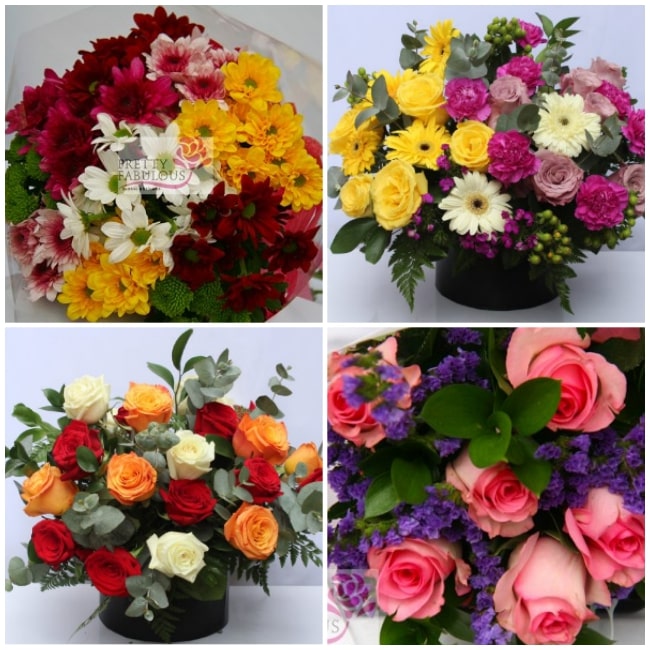 | | |
| --- | --- |
| SPECIALTY | Sophisticated collection |
| SELECTION SIZE | Medium |
| STARTING PRICE | ₦10,000 |
| DELIVERY FEE | Calculated upon checkout |
| WEBSITE | https://www.therosefactory.com/ |
| SOCIAL MEDIA | |
| CONTACT DETAILS | 08096633700 / 08094073343 / 08186424648 |
Rose is one of the most popular flowers in the whole world. It's the flower for romance and could also be used in other occasions depending on the color. The Rose Factory makes this beautiful flowers more accessible to locals of Lagos. They make use of rose in almost all of their creations which show off the true beauty of the rose.
WHAT PEOPLE LIKE
LUXURIOUS ROSES: Get access to premium quality of flowers here on The Flower Factory. You'll be able to give some of the people dearest to you the beauty of fresh and high quality roses.
FAST AND RELIABLE DELIVERY: You wouldn't have to worry about the delivery services because they are at the top of their game. While maintaining quality of the flowers, they also ensure that they deliver fast with utmost care to your delicate roses.
SPECIALTY FLOWERS: Birthday? Anniversary? Get well? Sympathy? Whatever the message you would like to express, they definitely have one that would suit the purpose. Just visit the site to learn more about their offerings.
PRODUCTS
ROSES: ₦ 12,000 – ₦ 80,000
BLOOM BOX: ₦ 54,000 – ₦ 88,000
MIXED FLOWERS: ₦ 10,000 – ₦ 44,000
FUNERAL FLOWERS: ₦ 25,000 – ₦ 85,000
DELIVERY & PAYMENT
For Saturday delivery, order before 11:00 am on Friday. From Monday to Friday, they deliver same day upon order placement. They accept online payment, cash deposit, and online transfer.
3. FLOWER AND BALLOON COMPANY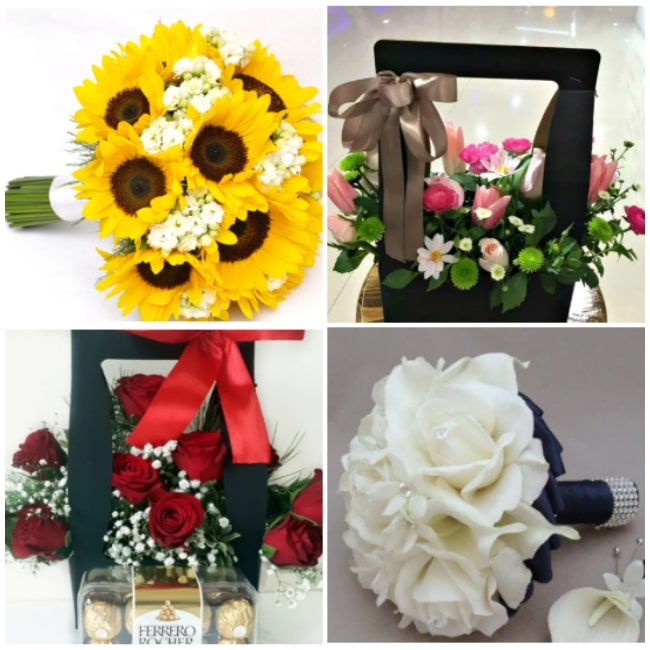 | | |
| --- | --- |
| SPECIALTY | Creative floral arrangements |
| SELECTION SIZE | Large |
| STARTING PRICE | ₦ 1500 |
| DELIVERY FEE | Calculated upon checkout |
| WEBSITE | https://flowerandballooncompany.com/ |
| SOCIAL MEDIA | Facebook: @theflowerandballooncompany Instagram: @theflowerandballooncompany Twitter: @theflowerballooncompany |
| CONTACT DETAILS | 07052983420 / 08088197311 / 08033703144 / [email protected] |
Flower and Balloon Company is one of the most renowned flower deliveries in Lagos. They create stunning flower arrangements that would make anyone smile. From their humble beginnings in 2011, they've grown into a full service flower and gift delivery organisation, that spreads positivity across Lagos.
They maintain high standards in everything they partake from the sourcing of flowers up to delivery and customer satisfaction.
WHAT PEOPLE LIKE
PERFECT FULFILLMENT OF FLOWERS: What they mean by perfect is not just delivering on time and avoiding delays, but they also mean that the flowers are in pristine condition. They value time and exert extra effort to maintain the quality of your flowers.
EXCLUSIVE DESIGN: Their flower arrangements are uniquely made to fit the taste of their customers. You'll never find the same arrangement as they have from other flower delivery shops.
PRODUCTS
ANNIVERSARY: ₦ 6,500 – ₦ 300,000
BIRTHDAY: ₦ 1,500 – ₦ 100,000
CORPORATE: ₦ 12,000 – ₦ 50,000
LOVE AND ROMANCE: ₦ 1,500 – ₦ 180,000
NEW BABY: ₦ 15,000 – ₦ 60,000
DELIVERY & PAYMENT
Delivery calculated upon checkout.
4. FLOWER STALK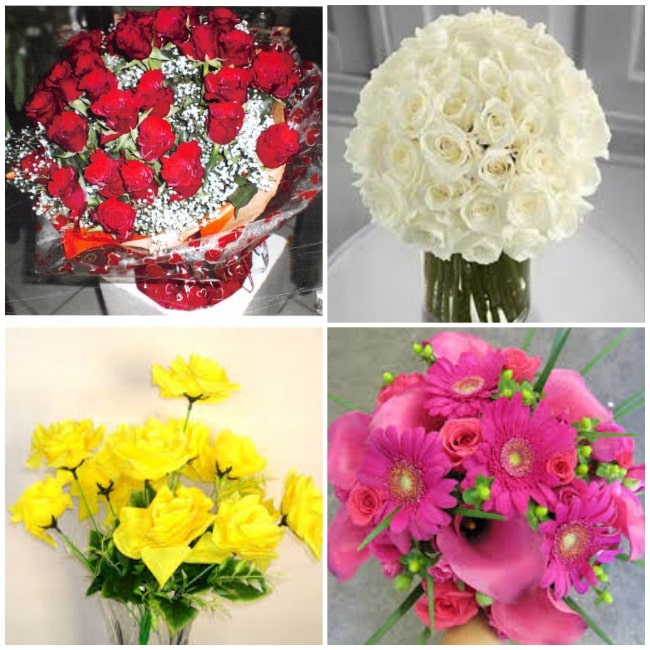 Flower Stalk believes in the power of flowers in sharing some of the emotions words could not say. If you're lost for words, let the flowers speak for themselves. They make bouquets of flowers to spread the joy and love to make more people happy. Their flowers are freshly cut to ensure that they last more than expected.
WHAT PEOPLE LIKE
FULL FLOWER SERVICE: If you're planning for a special event and looking for a flower vendor, add flower stalk to your prospects. They provide full flower service to different occasions like weddings, debuts, prom, and corporate events.
FRESH CUT ROSES: Preserving the freshness is really tough, especially if you already received a flower that would no longer qualify as fresh. That's why Flower Stalk only uses fresh cut roses and other flowers to maintain the quality and prolong the longevity of a flower.
PRODUCTS
BOUQUETS
CENTERPIECE
WREATHS
DELIVERY & PAYMENT
To learn more about the delivery and payment, contact them immediately.
5. ROSETY GARDENS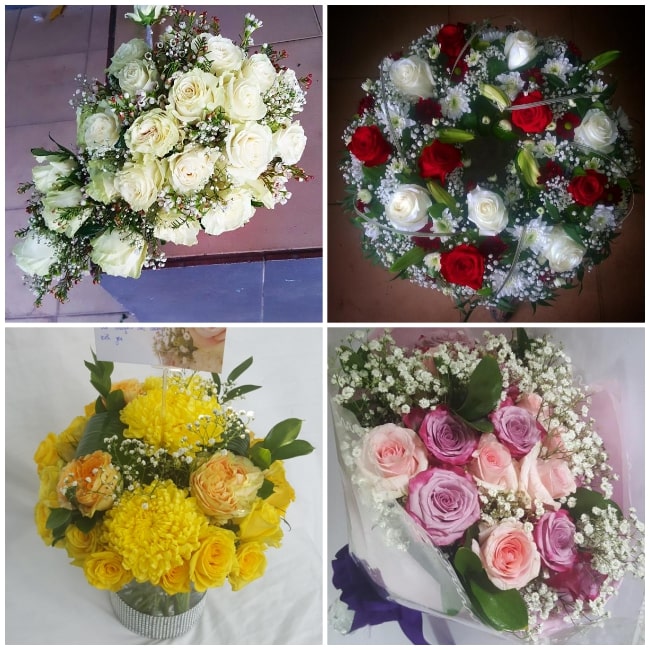 | | |
| --- | --- |
| SPECIALTY | Wedding flowers |
| SELECTION SIZE | Medium |
| STARTING PRICE | ₦ 2,000 |
| DELIVERY FEE | Calculated upon checkout |
| WEBSITE | https://rosetygardens.com/ |
| SOCIAL MEDIA | Facebook: @rosetygardenflowers Instagram: @rosetygardenflowers |
| CONTACT DETAILS | +2348025697479 |
Rosety Gardens could be your go to flower shop if you want exotic plants and fresh cut flowers. This is actually their edge from other delivery shops. They have some of the products that you wouldn't normally encounter in other flower shops. Apart from this, they also offer beautiful floral arrangements and bridal bouquets to Laos and nearby areas.
WHAT PEOPLE LIKE
PREMIUM QUALITY FLOWERS: Rosety Gardens believes that the quality of flowers are paramount in making quality designs. This is why they invest in quality flowers to achieve that premium look.
WEDDING FLOWERS: If you need a bouquet or a flower arch, leave them a message. They'll be more than happy to set a meeting for a consultation. You;'ll be surprised how creative their staff are.
PRODUCTS
BRIDAL FLOWERS: ₦ 20,000 – ₦ 65,000
FLORAL ACCESSORIES:
GIFT FLOWERS: ₦10,000 – ₦ 50,000
PASSION FLOWERS: ₦2,000 – ₦ 80,000
SYMPATHY FLOWERS: ₦ 35,000 – ₦ 60,000
DELIVERY & PAYMENT
For inquiries.
6. LOVEBUG FLORIST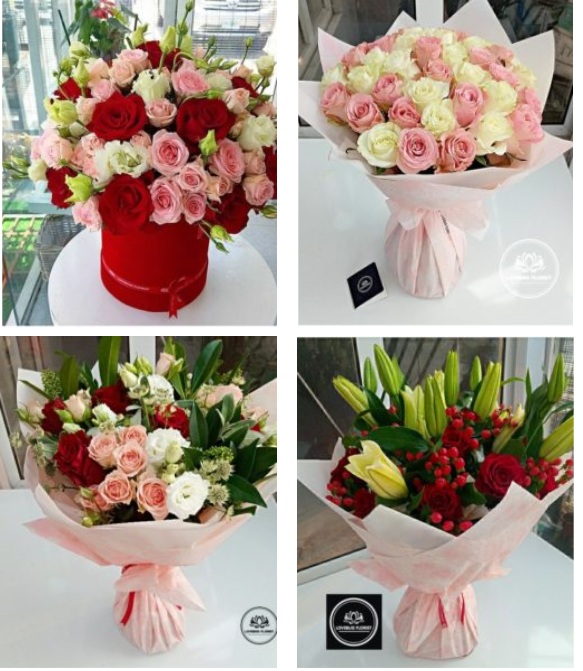 Lovebug Florist prides itself as one of the premiere florists in Lagos. Through all these, they were able to make floral designs distinctive just in their shop.
Their team is composed of highly creative and talented professionals that create their original designs with a touch the current trend today so the combination of both creates a truly elegant result.
They also have a large collection of flowers and other items that will suit perfectly to any flower arrangement that you may choose.
| | |
| --- | --- |
| SPECIALTY | Romantic floral arrangements |
| SELECTION SIZE | Large |
| STARTING PRICE | From ₦ 2,100.00 |
| DELIVERY FEE | Calculated at checkout |
| WEBSITE | |
| CONTACT DETAILS | (+234) 0813 188 3002 | [email protected] |
WHAT PEOPLE LIKE
STYLISH ARRANGEMENTS.

Their whole flower collection is full of gorgeous flower arrangements that can charm anyone who sees them. It's modern, trendy and consistently beautiful. 

EFFICIENT ONLINE SHOPPING.

What really makes online shopping great? Convenience, clarity, and reliability. It's given that entering your personal information online should be handled carefully. Good thing Lovebug Florist understands that.
PRODUCTS
BOUQUETS
FLOWER BOXES
CHAMPAGNES
CHOCOLATES
BALLOONS
DELIVERY AND PAYMENT
Contact for payment details.