Bangkok is one of the most visited cities in Asia because of many things, one thing in particular is their scrumptious food selection whether they are the local street foods, national dish, or sweet treats. The latter is actually one of the most popular one especially cakes. Bangkok is home to hundreds of different pastry and cake shops that offer truly promising cake products. These cakes vary in flavour; some are the common ones like chocolate or vanilla, while others go beyond the ordinary and create fruit-flavored ones. For more details about this product, continue reading up until the end.
1. HOBBY CAKE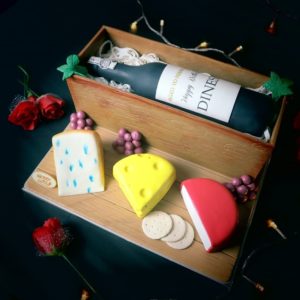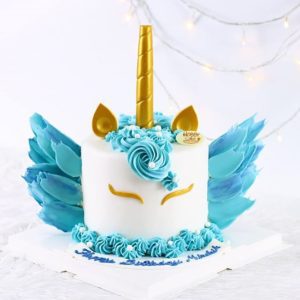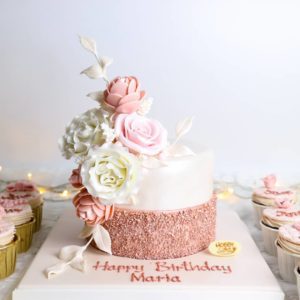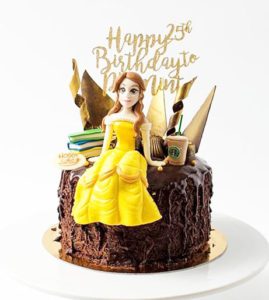 Hobby Cakes is one of the trusted bakeries in Bangkok that provides premium custom cakes for any celebration. They believes that this pastry does not only serve as a treat but also a great way to send a message to someone.
If you want to impress your loved one, please go to this shop. Their mission is to deliver happiness to people by making every occasion unforgettable.
So, with the team's talent and skills, the shop offers to create premium customized or personalized cake which you can use as an alternative to message cards. Thus, their cake products would be great for birthdays, anniversaries, corporate parties, or any kind of event you may be attending.
WHAT PEOPLE LIKE
FLAVOURFUL. The beloved clients of Hobby Cake keep on coming back to the shop because they claim the shop to be offering really tasty cake products that no one could really resist. The balance of all the flavours give a perfect final taste to the cakes making them truly exceptional.
ATTENTION TO DETAILS. The team wants each celebration to be extra special that is why they make sure that they give a good eye for details when it comes to creating the ordered cakes.
PRODUCTS
Birthday Cake (Cartoon Character Cake, 3D Cake, Personality Cake)
Customized Cupcake
Photo Cake
Baby Shower Cake
Wedding Cake
Corporate Event Cake
Egg-Free, Vegan Cake (Available per request)
DELIVERY AND PAYMENT
Delivery schedule and payment methods may be directly inquired to the shop.
2. CAKE 2 THAILAND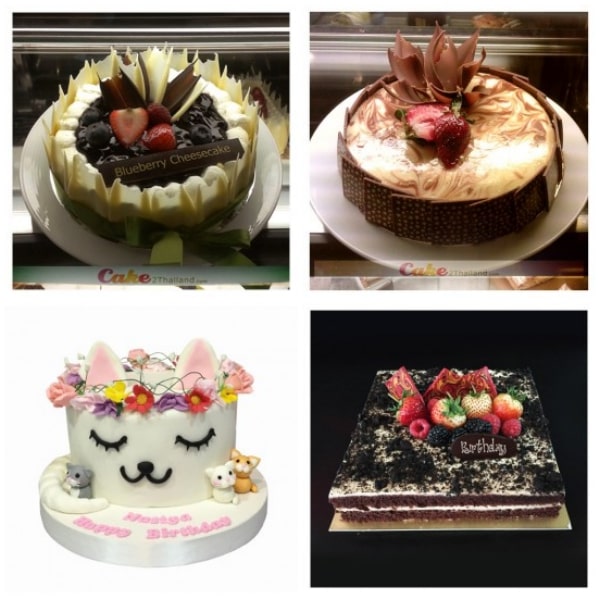 Cake 2 Thailand promises to provide you with their best kind of cake appropriate for any type of occasions. The balance of flavours, sweetness, even the designs are all taken into consideration and the team makes sure that they have good eye for details when it comes to creating pastry products such as these cakes.
| | |
| --- | --- |
| SPECIALTY | Luxury design cakes |
| SELECTION SIZE | Large |
| STARTING PRICE | Starts at $54 |
| DELIVERY FEE | Calculated at checkout |
| WEBSITE | http://www.cake2thailand.com |
| SOCIAL MEDIA | |
| CONTACT DETAILS | +66 867575325 |
WHAT PEOPLE LIKE
WONDERFUL DESIGNS. The teams wants every celebration to be special that is why they really make their best effort to create cake designs that will not make you forget that specific day. Sky's the limit when it comes to the team's creativity, thus you are guaranteed to have the best time of your life with their cake products.
LARGE VARIATION. The shop does not only settle for the typical kind. Everyone challenges themselves to create unique and original kind of cake so their clients would always be in awe. In their collection they have fresh fruit cakes, photo cakes, cheesecakes, etc.
PRODUCTS
Chocolate Cake – $54 to $57
Fruit Cake – $54 to $57
Cheesecake – $54
Photocake – $54 to $57
DELIVERY AND PAYMENT
You can settle your payments through Bangkok bank.
3. LARNA HOUSE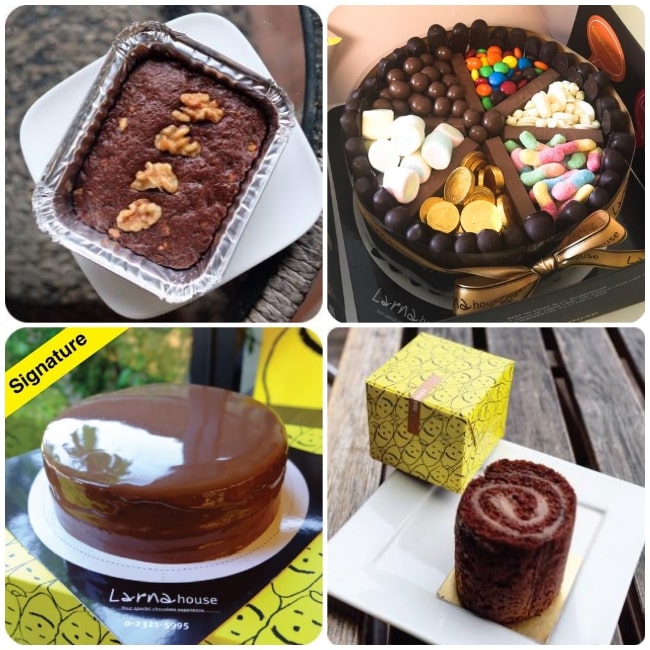 Larna House is most famous for their birthday chocolate cake that are made from true cacao beans with flavours that truly sends heaven in your mouth. These premium chocolate cakes symbolize the bittersweet year that the birthday celebrant had and the tasty life that they have yet to experience.
| | |
| --- | --- |
| SPECIALTY | Premium Chocolate Cake |
| SELECTION SIZE | Large |
| STARTING PRICE | Starts at $3 |
| DELIVERY FEE | Calculated at checkout |
| WEBSITE | https://larnahouse.com/ |
| SOCIAL MEDIA | FB:https://www.facebook.com/larnahouse/ IG:@larnahouse_chocolatecake |
| CONTACT DETAILS | 02 321 5995, 084 539 3685 |
WHAT PEOPLE LIKE
AUTHENTIC INGREDIENTS. Chocolate is the most common cake flavor but Larna House wanted to make their extraordinary that is why they pushed to make their own recipe using authentic cacao. The natural bittersweet taste of cacao what makes their cake more tasty.
VEGAN CAKE. No worries if you are living a vegan lifestyle but sometimes still crave for some delicious cakes because Larna House offers such. Just make sure to directly communicate with the team to ensure that you get your delicious vegan cake in no time.
PRODUCTS
Larna Cakes – $3 to $10
Vegan Cakes – $2 to $23
Birthday Cake – $20 to $85
DELIVERY AND PAYMENT
Inquire directly to the staff.
4. GOTASTY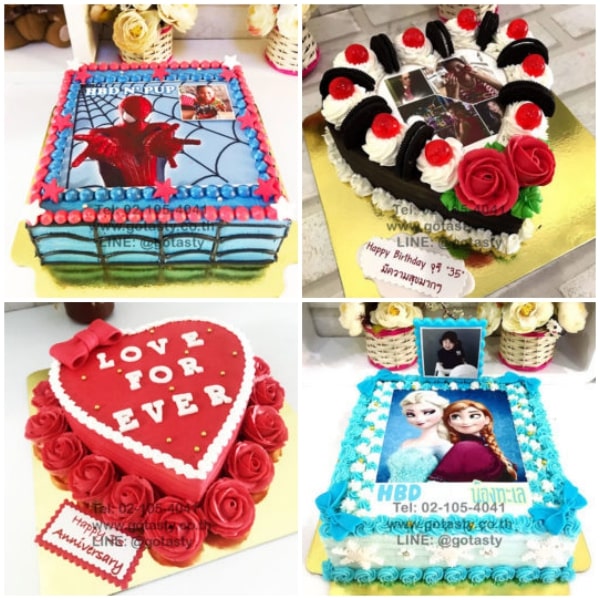 GoTasty is a large cake shop in Bangkok with almost hundreds of different kinds of cake designs and flavors. Aside from making sure that their pastry products are soft as clouds and delicious as heaven, the team also give extra effort in planning the designs and other additional items that will make the cake products even more exceptional.
WHAT PEOPLE LIKE
JAW-DROPPING DESIGNS. The cakes that GoTasty creates are definitely one for the books. Their creative team never lacks ideas to make the products appealing. If you wish to have your photo or a miniature of you attached to the cake, GoTasty is more than willing to create them for you.
DELICIOUS TREATS. Not only the shop goes the extra mile when it comes to styling the cake, they also make sure that the flavour of the products are balanced out. They also prepare delicious cupcakes which you can send as gifts to friends or family.
PRODUCTS
Heart Shapes Cake – $42 to $56
Square Cake – $39 to $82
Round Cake – $46 to $114
Layered Cake – $114 to $141
DELIVERY AND PAYMENT
The shop typically requests their customers to place their orders 2 days before the actual date of delivery due to higher demand.
5. DREAM OF CAKES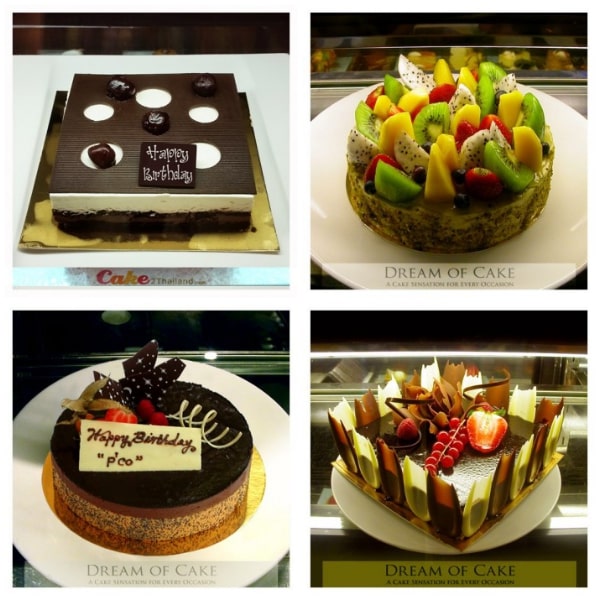 Dream of Cakes is a dessert boutique that prides itself with their ingredients that are all made from scratch. They have their original recipe that they believe is the secret to the success of the business. Even the common ingredients such as butters and creams are all made by the team so they guarantee that all their pastry products taste very uniquely yet tasty.
| | |
| --- | --- |
| SPECIALTY | Uniquely flavoured cakes |
| SELECTION SIZE | Large |
| STARTING PRICE | Starts at $54 |
| DELIVERY FEE | Calculated at checkout |
| WEBSITE | http://www.dreamofcakes.com/ |
| SOCIAL MEDIA | |
| CONTACT DETAILS | +662-192-9670 |
WHAT PEOPLE LIKE
NATURAL INGREDIENTS. The shop guarantees that all ingredients used in making their pastry products are made from scratch by their highly talented team that is why they claim that their cake products do not really taste as the typical ones, yet have more flavourful taste.
AFFORDABLE PRODUCTS. One does not need to have a huge budget just to be able to taste one delicious treat that is why Dream of Cake makes an effort to offer their products are fair amount so everyone would be able to experience a taste of heaven in their mouths.
PRODUCTS
Chocolate Cake – $78
Layered Cake – $54
Tiramisu -$54
Cheesecake – $54
DELIVERY AND PAYMENT
Visa, Mastercard, PayPal
6. DESSERT DISTRICT BANGKOK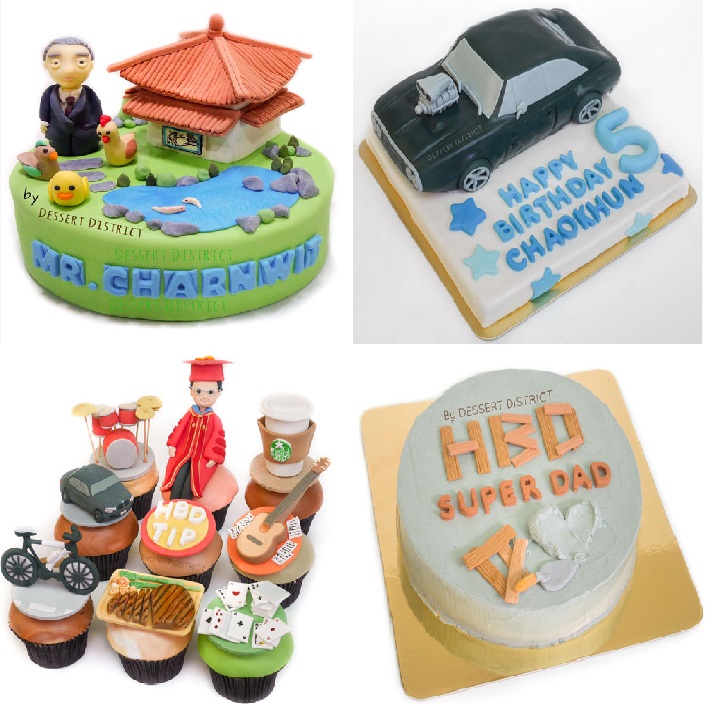 Founded in 2014, Dessert District Bangkok has been the choice of many when it comes to cakes and pastries. Its owner was a graduate of pastry coming as the top 3 highest scores on their class. As such, you are ensured that delicious and well-baked cake will be served to your table.
The shop ensures that you'll get what you pay for. Thus, they carefully choose the ingredients and make sure that no preservatives are added to your sweets.
Specialty

Customized cakes

Selection Size

Moderate

Starting Price

1,500 baht

Delivery Fee

Calculated at checkout

Website

https://dessertdistrictbkk.com/

Social Media

Instagram: @dessertdistrict

Facebook: /dessertdistrictcafe

Contact Details

+(66)98-415-6651 | Contact Form
WHAT PEOPLE LIKE
CUSTOMIZED CAKE

. Since not all occasions are similar, the shop makes sure that customers can easily order customized cake from them. They have an order form where you can choose what shape, colors, or design you want for you cake. There is also a selection of cake designs in the page in case you're not into customization. 

ACCOMMODATING STAFF

. At Dessert District, you can have your sweets with a smile. This is due to the fact that the staff and personnel of the shop are very accommodating and helpful when it comes to ordering sweets and cakes from them. 
PRODUCTS
ROUND CAKE:

1,500 baht – 4,500 baht

THEME CAKE:

2,500 baht – 5,500 baht

CUPCAKES:

2,000 baht – 3,000 baht
DELIVERY AND PAYMENT