Filipinos are known for being hospitable and really friendly especially to foreign visitors and it is reflected in the food that they prepare particularly the sweet pastries. The Philippines has a variety of desserts that you can choose from and one of those is cake. At present there are lots of cake type available in the country. Some were influenced by other countries, while some are locally-inspired. To get to know more of these, take a quick scan of the cake shops in the Philippines through this list below.
1. LA SUCRE LAB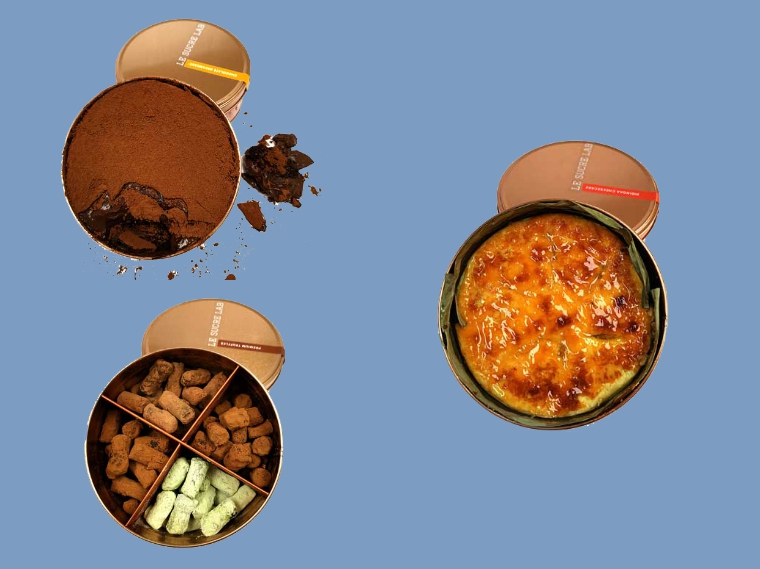 La Sucre Lab is famous for their chocolate dream cake. It is a cake in a can best eaten when chilled. La Sucre Lab prides itself with their cake's 5 delicious layers of different variations of chocolates. The shop is located in Sta. Ana, Manila. If you want to have a taste of their heaven-sent cakes make sure to place your orders ahead of time because they sure have tons of requests from all over Metro Manila.
| | |
| --- | --- |
| SPECIALTY | Chocolate dream cake |
| SELECTION SIZE | Small |
| STARTING PRICE | Starts at ₱475 |
| DELIVERY FEE | Calculated at checkout |
| WEBSITE | http://www.lesucrelabchocolates.com |
| SOCIAL MEDIA | FB:https://www.facebook.com/lslchocolates/ Twt:@lslchocolatesph IG:@lslchocolatesph |
| CONTACT DETAILS | 0995 775 7218 |
WHAT PEOPLE LIKE
TASTY PRODUCTS. Once you get a taste of La Sucre Lab's cake products, you will definitely want more. Their chocolate dream cake most especially is truly one of the tasties, most chocolatey chilled cake that you will ever taste in your whole life.
CATERS TO BIG EVENTS. The shop extends their business to larger events so if you want to share the delicious cakes of La Sucre Lab to your family and friends, make sure to communicate with the team ahead of time to settle your orders.
PRODUCTS
Dream Cakes – ₱475
Bibingka- ₱675
Truffles – ₱685
DELIVERY AND PAYMENT
Contact the shop for delivery and payment details.
2. ESTREL'S CARAMEL CAKE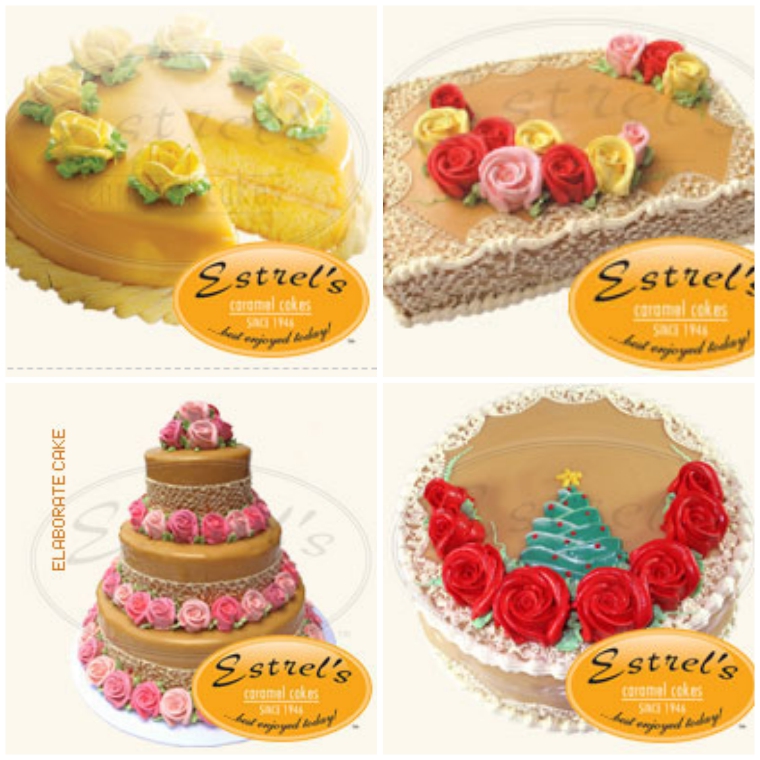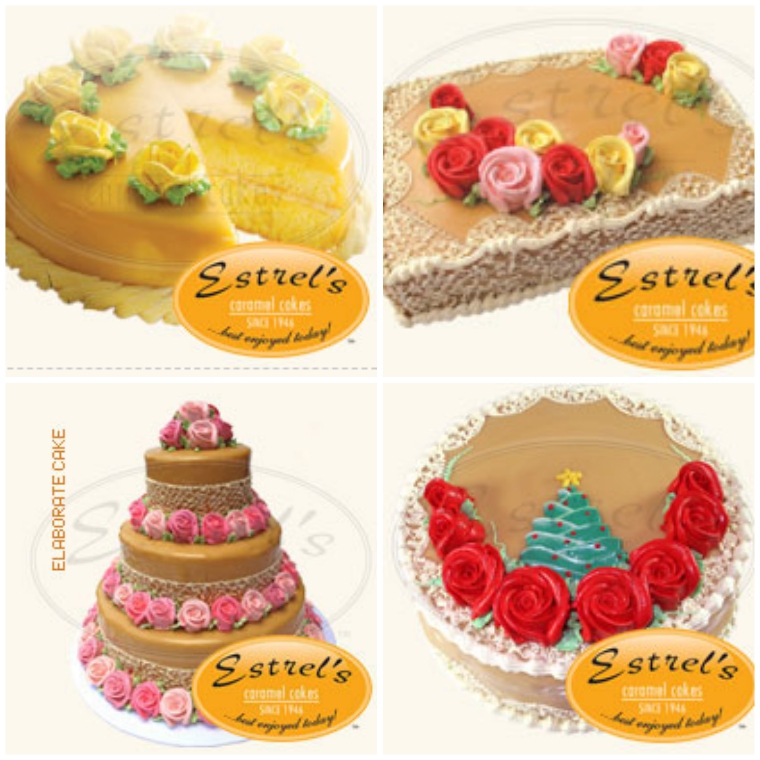 Estrel's specializes in chiffon cakes covered with caramel coating appropriate for all kinds of occasions whether it is for a children's party, wedding receptions, anniversary dinners, etc. Through time, the shop has established its name from generations to generations that is why you can never go wrong with Estrel's.
| | |
| --- | --- |
| SPECIALTY | Caramel chiffon cake |
| SELECTION SIZE | Large |
| STARTING PRICE | Contact the shop for the price list |
| DELIVERY FEE | Calculated at checkout |
| WEBSITE | https://www.estrels.com/ |
| SOCIAL MEDIA | FB:http://www.facebook.com/pages/Estrels-Caramel-Cakes/161591607198490?v=wall |
| CONTACT DETAILS | 372-2965 |
WHAT PEOPLE LIKE
EXTENSIVE PRODUCTS. Aside from the shop's pride of caramel cake, they also offer other delicious pastry products such as Food for the Gods, Baked Leche Flan, Apple Squares, and Chocolate Chip Walnut Cookies.
LARGE COLLECTION. The shop does not only specializes in caramel cakes, they also create other cake products that are appropriate for all kinds of events. They have simple round cakes, layered cakes, seasonal cakes, and specialty cakes.
PRODUCTS
Round Cake
Layers Cake
Rectangular Cakes
Specialty Cakes
Seasonal Cakes
DELIVERY AND PAYMENT
Mondays to Saturdays, 8:30AM-7PM; Sundays, 8:30AM-5PM
3. MANILA CAKE SHOP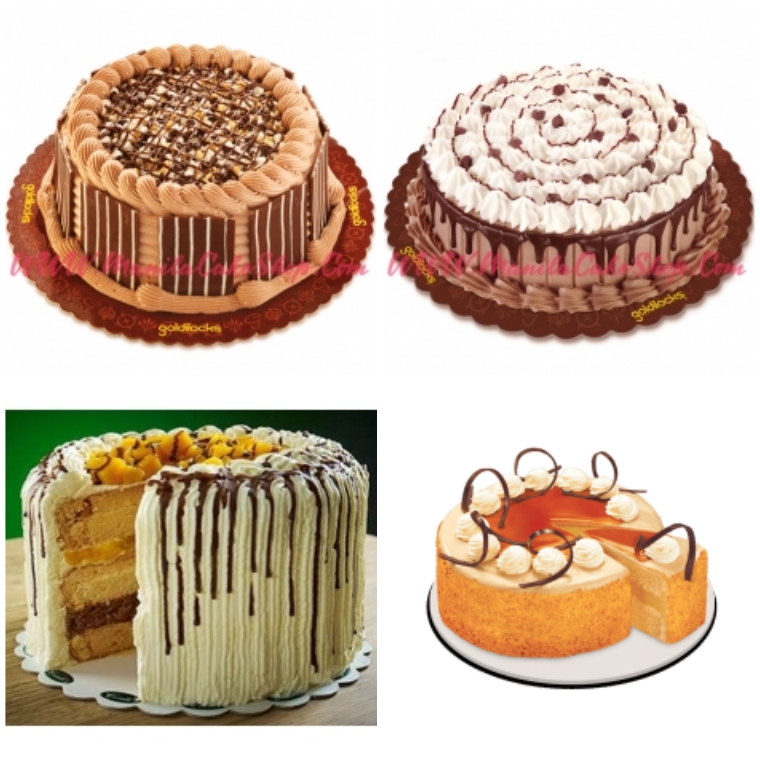 Manila Cake Shop is an online shop that houses different kinds of cakes and brands. The shop is available 24 hours to accept all your cake orders. Manila Cake Shop is equipped with all varieties of cakes applicable to any kinds of events. The shop also offers same day delivery to all areas in Metro Manila.
| | |
| --- | --- |
| SPECIALTY | Cake for all occasions |
| SELECTION SIZE | Large |
| STARTING PRICE | Starts at ₱1080 |
| DELIVERY FEE | Starts at ₱670 |
| WEBSITE | https://www.manilacakeshop.com/ |
| SOCIAL MEDIA | |
| CONTACT DETAILS | |
WHAT PEOPLE LIKE
SAME DAY DELIVERY. Manila is a place of busy bees and Manila Cake Shop understands this that is why they offer to deliver your cake orders on the same day that you placed your order. Make sure to communicate directly with the shop to secure your orders and payments.
DISCOUNT COUPONS. The shop does not only offer the best service but they also make their clients' experience better by giving out discounts to some of their products. To know more about this perk, visit their website.
PRODUCTS
Cheesecakes-₱1400 to ₱1900
Chocolate cakes-₱1080 to ₱1700
Blackforest-₱1900
Mocha – ₱1800
DELIVERY AND PAYMENT
2CO, PayPal, Visa, Mastercard
4. CAKE AVENUE BAKESHOP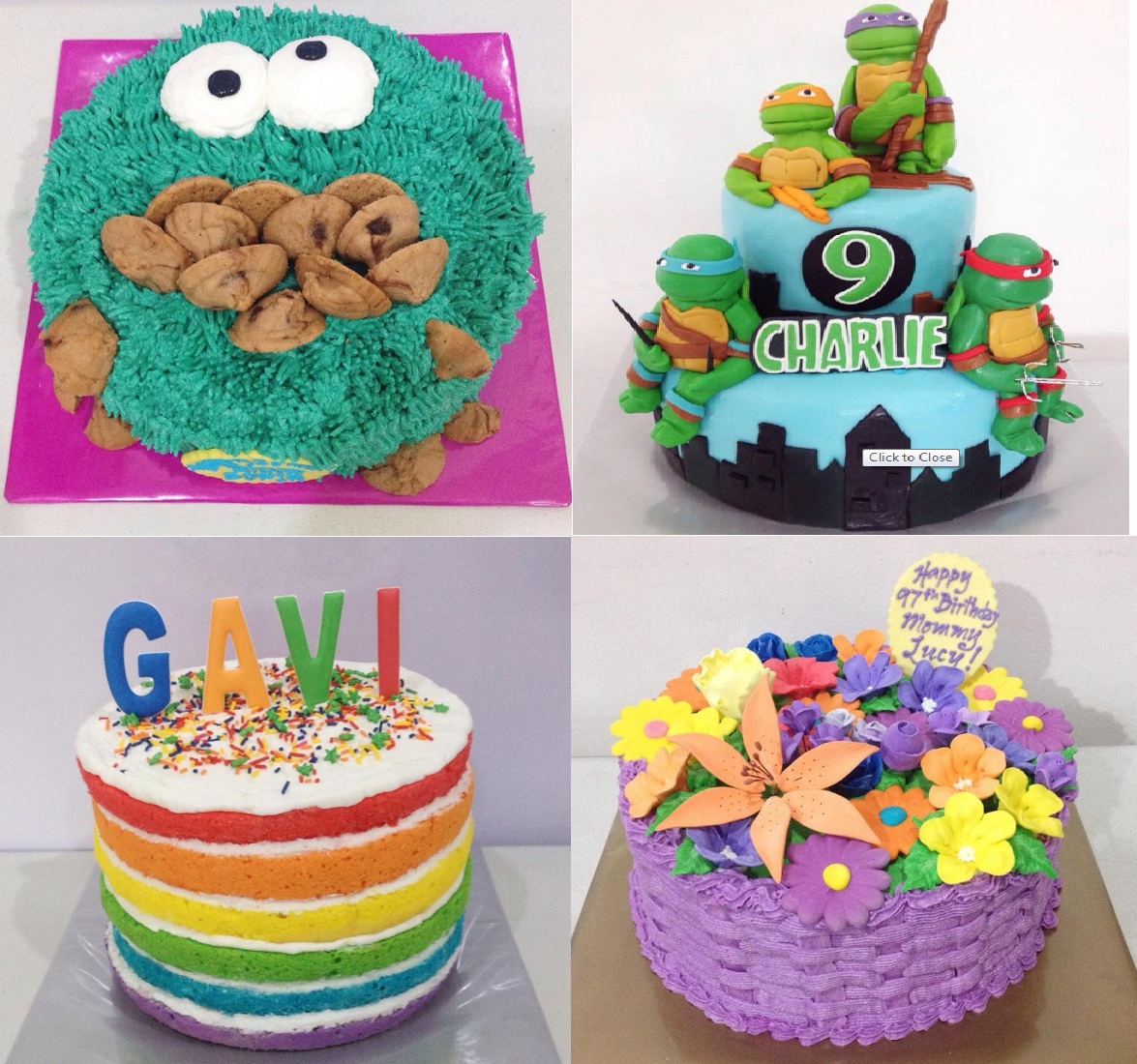 If you would like to have a unique and customized cake for your celebration, you must definitely contact Cake Avenue Bakeshop. The shop primarily specializes in personalized cakes so every occasion is extra special and unique in style. 
Whether you want a fairytale or sports themed; have it in the shape of a cartoon character's head, etc. all of these can be easily achieved through the talented and greatly skilled team of Cake Avenue Bakeshop.
| | |
| --- | --- |
| SPECIALTY | One-of-a-kind custom-made cakes for all occasions |
| SELECTION SIZE | Large |
| STARTING PRICE | Prices may vary |
| DELIVERY FEE | Calculated at checkout |
| WEBSITE | |
| SOCIAL MEDIA | |
| CONTACT DETAILS | (+632) 552-7259/898-3557/(+63) 917-895-2579/(+63) 917 322-1433 |
WHAT PEOPLE LIKE
LARGE SELECTION.

Cake Avenue Bakeshop offers a huge collection of gift items that they promise to be of the highest quality. They want to satisfy their clients with their products and services that is why they always make sure to fill up their collection regularly.

DELICIOUS CAKES.

The shop does not only make sure that their products look amazingly good but they really give an effort to create the tastiest, creamiest, freshly baked goods.
PRODUCTS
DELIVERY AND PAYMENT
Contact shop for more details.
5. COOKIE BAR MANILA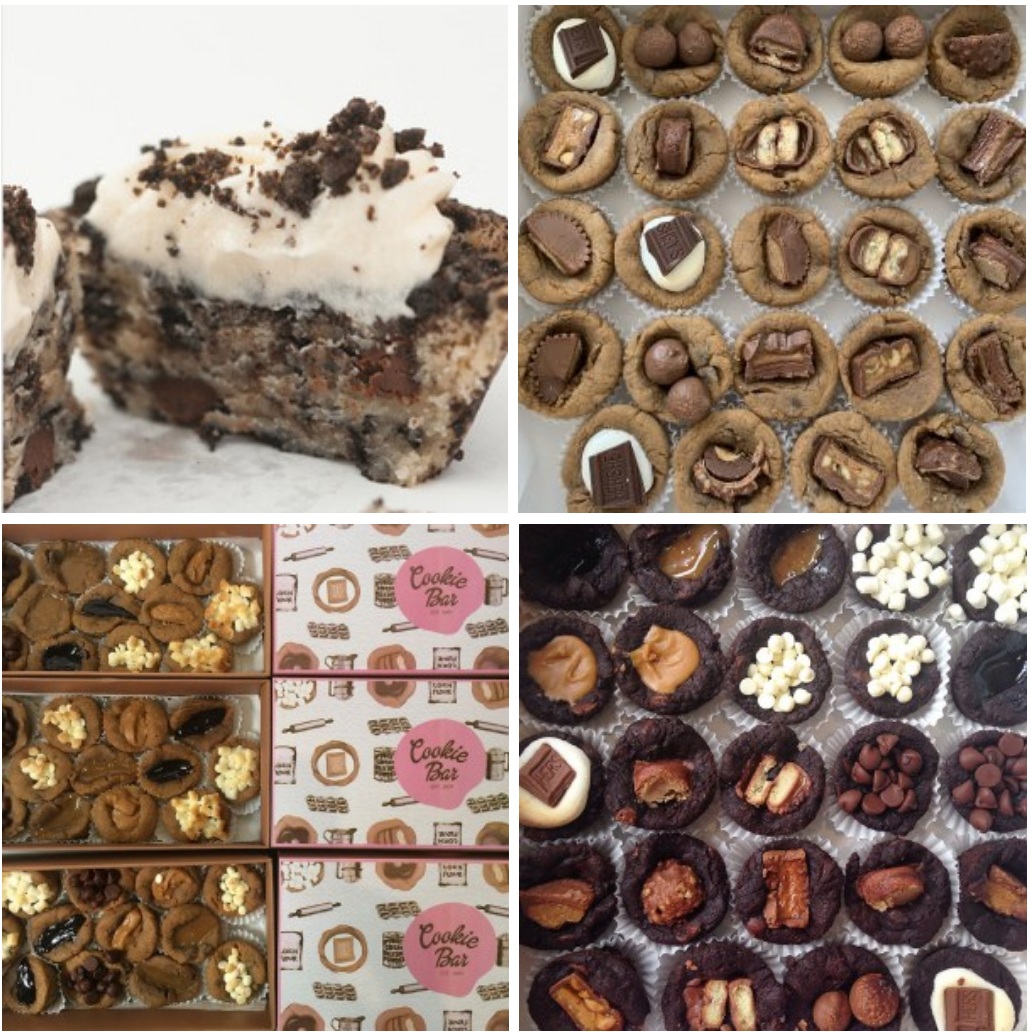 Cookie Bar Manila is best known for their two baked goods, the Cookie Cup (cookies baked in cupcake tins with assorted toppings) and the Cookie Cake (cookie dough baked in a cake pan). Running with them as crowd's favorite as well are Cookiebar's traditional cookies (cookies in the shape that everyone is familiar with), Ferrero-Nutella Cookies, and Oatmeal Cookies.
Due to their non conventional take on cakes, Cookie Bar Manila has easily captured the hearts of many people in the Philippines, thus the consistently rising demand for their scrumptious baked goods.
WHAT PEOPLE LIKE
100% CUSTOMER SATISFACTION

. One of the prides of Cookie Bar Manila is their good rating from their clients who were really satisfied with the service and products that they got.

REAL EXPERT.

The clients of Cookie Bar Manila put their trust in the shop especially because they know that they can always rely on  their highly talented and creative staff. Everyone in the shop is skilled and well-experienced in the field of culinary and baking.
PRODUCTS
COOKIE CUPS
FLAT COOKIES
COOKIE CAKES
CUPCAKES
DECORATED SUGAR COOKIE
SEASONAL COOKIES
DELIVERY AND PAYMENT
Contact shop for more details.
6. THE SUGAR-FREE BAKERY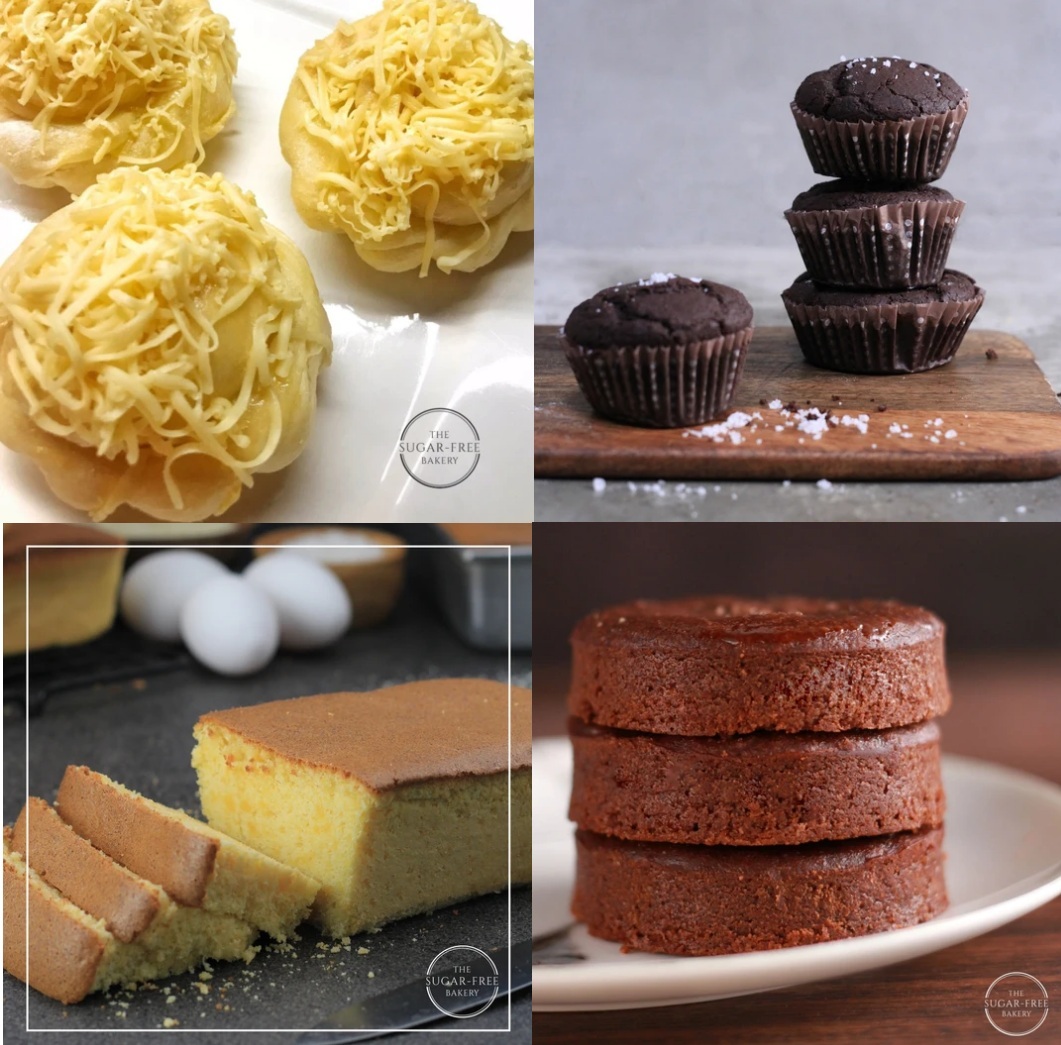 Scrumptious cakes and desserts do not always have to be sugary-sweet and this is what The Sugar-Free Bakery proves everyday. From the name itself, the shop specializes in delicious, sugar-free, gluten-free, and low-carb versions of your favorite treats so you get to enjoy as much as you want without feeling guilty about the sugar intake.
Aside from cakes, they also bake other all-time favorite treats like cookies, chocolate mousse, cheesecake, bibingka, keto bread, pizza, sugar-free milk tea and more.
WHAT PEOPLE LIKE
HEALTHY OPTIONS.

Craving your favorite dessert but does not want to consume too much sugar or other unhealthy ingredients? Don't worry because The Sugar Free Bakery makes their best effort to provide you with the healthier version of your desired treat without compromising the taste and quality.

FREE DELIVERY.

Do not miss the chance to avail their free shipping services if you order for a total amount of P1500 or over.
PRODUCTS
CAKES
COOKIES
MOUSSES
DOUGHNUTS
BIBINGKA
PIZZA
DELIVERY AND PAYMENT
The shop accepts payments online via Paypal or Visa & Master. If you're a customer of Ketos of Manila or Muscle Kitchen Manila they accept bank transfer as well.
7. KETO FILIPINO

Love decadent food but on a diet? Keto Filipino is the perfect choice for you. This is an artisan bakeshop that promotes healthy living without having to sacrifice good food.
Their sizable catalogue features pastries ranging from loaves of breads to rich cakes — all of which are certified guilt free! Not only that, but Keto Filipino also offers Keto essentials, like alternative flour and noodles so that you can successfully go about your diet.
WHAT PEOPLE LIKE
SUGAR-FREE. Keto Filipino strives to help those who are on the meal plan to stick to their diets. However, they also understand that people need a sweet treat every now and then. This is why their pastries are all made with Keto-friendly products, most notably sweeters that don't break the restrictions of the meal plan.
MADE TO ORDER. You won't ever have to worry about stale or old pastries if you buy from Keto Filipino. Everything that comes out of their shop is made fresh, and with the finest ingredients from the market. 
PRODUCTS
Bread
Cakes
Donuts
Cupcakes
Brownies
Cookies
Keto essentials
DELIVERY AND PAYMENT
Contact shop for more information.
8. LIA'S CAKE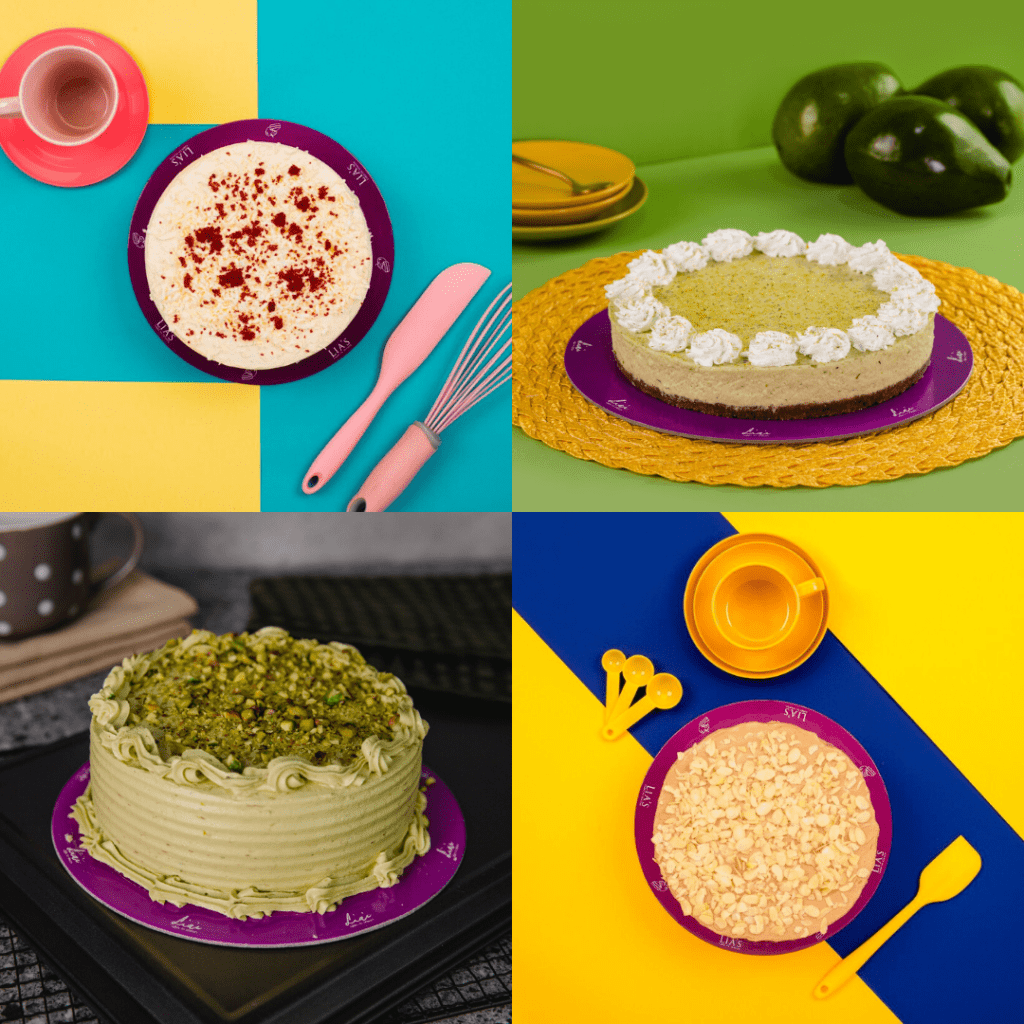 Need some desserts for a special occasion? Or maybe just cause? Lia's Cake is a great choice, considering their 14 years' worth of experience has made them well-adept at solving any and all dessert woes.
Their catalogue features a slew of decadent treats, most notably their famous Avocado cakes. While simple in design, they can guarantee you that the taste is out of this world. 
SPECIALTY

Avocado cakes

SELECTION SIZE

Moderate

STARTING PRICE

Php 990.00

DELIVERY FEE

Calculated at checkout

WEBSITE

SOCIAL MEDIA

 

CONTACT DETAILS

Landline: (02) 8633 1937

Mobile: 0917 660 5427

Email: [email protected]
WHAT PEOPLE LIKE
SAME DAY DELIVERY. If you're in need of a quick sweet solution, then Lia's Cake is the perfect choice for you. The shop offers same day delivery to all orders that have been placed and paid for before 7pm.
PARTY PACKAGES. Need cakes and other sweets in bulk? Lia's Cakes also offers some of their regular items in various packages so that you can make your event even sweeter with their desserts.
PRODUCTS
Fruited Cakes
Cheesecakes
Chocolate Cakes
Carousel Cakes
Mini Cakes & Bars
Sugarfree Cakes
Heart Cakes
DELIVERY AND PAYMENT
The shop accepts payments through PayPal, Visa, and Mastercard. 
9. GiftGoNow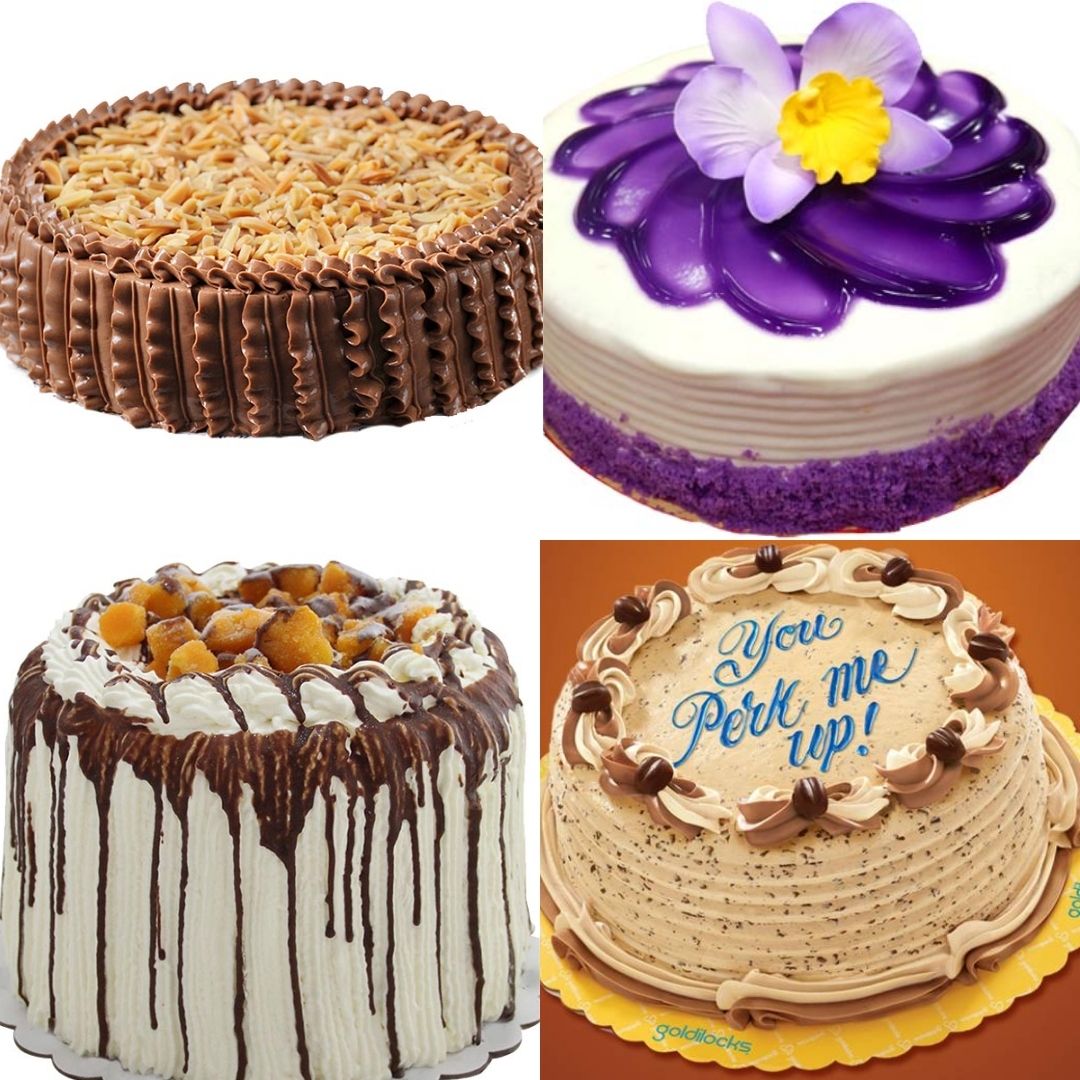 Acquire GiftGoNow's assistance with delivering gifts to your loved ones in the Philippines! It doesn't matter what occasion, as they have one fit for each event.
Order flowers, cake, baskets, and more, only at GiftGoNow.
SPECIALTY
Personalized Gifts
SELECTION SIZE
Large
STARTING PRICE
Starts at PHP 550
DELIVERY FEE
Free Nationwide Delivery
WEBSITE
https://www.giftgonow.com/
SOCIAL MEDIA
CONTACT DETAILS
Email:[email protected]
PH Whatsapp/Viber: +PH: +639215547952
WHAT PEOPLE LIKE
Affordable Pricing – Find one of the cheapest offers when it comes to gifts to send to the Philippines, at GiftGoNow. They promise affordable rates of the best quality, assuring that you get what you pay for.
Gifts for any occasion – GiftGoNow has presents fit for every occasion, from inaugurations, birthdays, anniversaries, and more. Simply check out their listings on the website and order now!
PRODUCTS
Cakes
Baskets
Flowers
Korean Bouquets
Inaugural Flowers
DELIVERY AND PAYMENT
PayPal, Stripe, VISA, Master Card, American Express, Bayad Center, 711, Cebuana, Palawan Express, iremit, BDO, BPI