When you think of Singapore you will feel nothing but excitement about its great tourist spots such as the famous Merlion, Sentosa, Gardens by the Bay, and etc. It is also a great place to eat some authentic Asian snacks and food. After these scrumptious meals, it's nice to have some sweet chocolate bars, even better if they come in bulk. So, if you want to know where to get these chocolate hampers, read this until the end.
1.      HEDIARD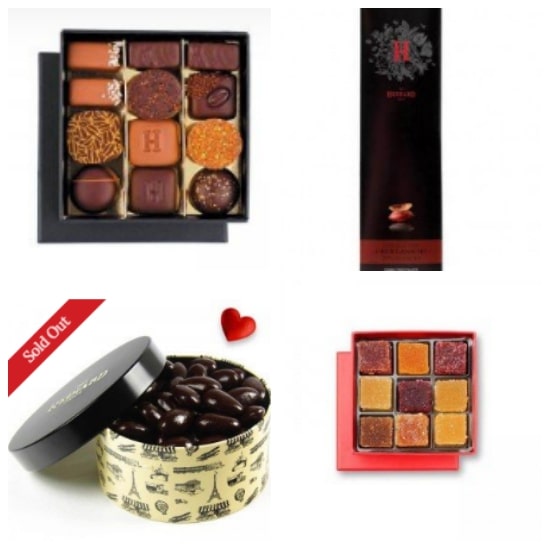 Hediard is a premium Hamper and Gift shop in Singapore that houses thousands of different gift items including food hampers. One of the shop's best sellers is their chocolate hampers composed of multiple kinds of chocolates that are undeniably tasty and sweet. Their chocolate hampers are packaged beautifully so they are ideal as gifts.
WHAT PEOPLE LIKE
LUXURIOUS ITEMS. If you want to impress someone and actually give them a gift that can be compared to diamonds and gold, you should definitely get one from Hediard. They have lots of options laid out for you and guaranteed that all their products are premium quality.
FREE DELIVERY. The shop does not only value your money when it comes to their products but to their service, as well. They offer free delivery to their clients within Singapore so there really is now way for you to not purchase from them.
PRODUCTS
Chocolate Box – $12 to $120
DELIVERY AND PAYMENT
Visa, Mastercard, American Express, Discover, Paypal
2.      FOSSA CHOCOLATE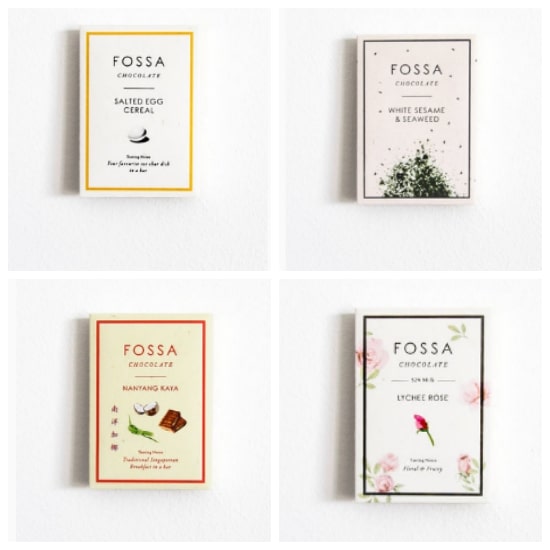 Fossa Chocolate is proud to say that all their chocolate products are especially and originally made by them from fresh and raw cocoa beans. Handcrafting of chocolates is time consuming but at the same time rewarding. The shop teams up with local farmers who grows these healthy cocoa plants so Fossa Chocolate is secured that their chocolate products come from healthy ingredients.
WHAT PEOPLE LIKE
CATERS CORPORATE ACCOUNTS. If you wish to make Fossa Chocolate's products one of your corporate gift items, the shop is more than willing to customize one for you. Their chocolate hampers really are the best kind and their chocolate bars taste so heavenly.
WORKSHOPS. Not only the shop is able to provide their clients with delicious treats but they also get to share their knowledge in making one through their workshops. In this event, the aspiring chocolate makers are able to make their own chocolate bars with the guidance of the talented team of Fossa.
PRODUCTS
Blond Chocolate – $10
Dark Milk Chocolate – $10
White Chocolate – $10
DELIVERY AND PAYMENT
Flat rate of $15 per delivery location
3.      ANJALICHOCOLAT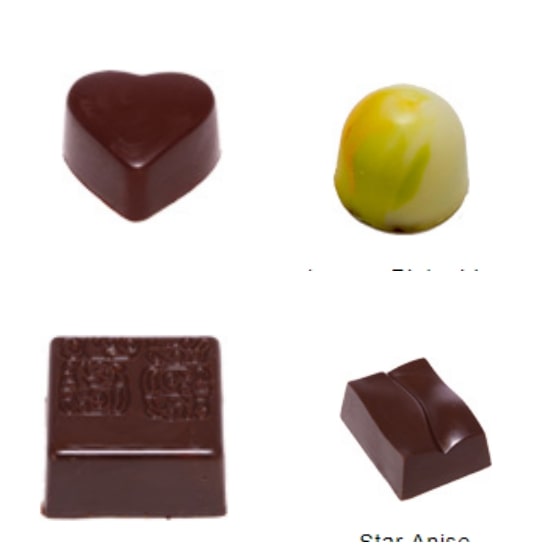 Anjalichocolat is famous for their handmade chocolates with unusual flavor pairings which are made from fresh ingredients. The shop has various kinds of chocolate hampers depending on the type of occasion or celebration but guaranteed that they are all equally delicious.
WHAT PEOPLE LIKE
LARGE COLLECTION. The shop has a large collection of chocolate hampers and boxes that varies in kind and quantity. If you are sending someone a set of chocolates for Valentine's day, the shop has a ready-made collection specifically for that event.
AFFORDABLE ITEMS. You cannot expect a hamper of delicious treats to be affordable; fortunately with Anjalichocolat they are able to provide one.
PRODUCTS
DELIVERY AND PAYMENT
American Express, Visa, Discover, Mastercard, PayPal
4.      DEMOCHOCO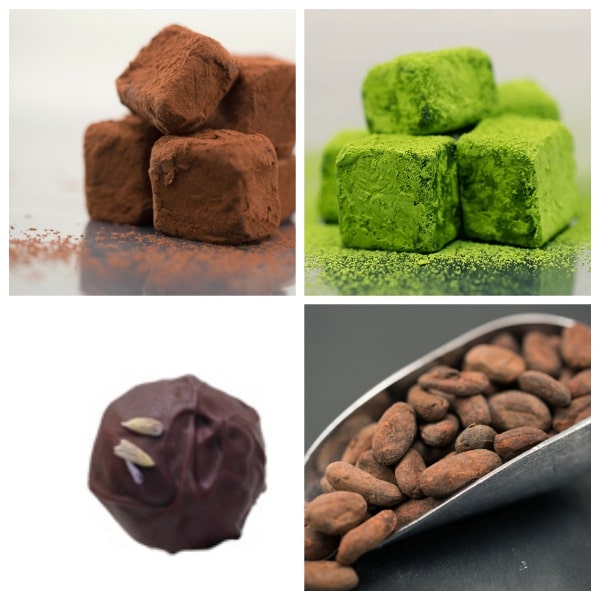 Demochoco specializes in making truffles with ganache that is made from scratch. The process of making their sweet treats really is really meticulous and has high standards so you would really expect them to provide such premium quality products. The shop always keeps the perfect balance of flavors to achieve the best taste you will ever experience.
WHAT PEOPLE LIKE
DELICIOUS DESSERTS. Lots of the previous customers of Demochoco had praised the shop for providing one of the best tasting chocolate products in Singapore. True enough, the shop creates the tastiest and freshest ones.
PRODUCTS
DELIVERY AND PAYMENT
Delivery will take place 3 days after placement of orders.
5. HELLO CHOCOLATE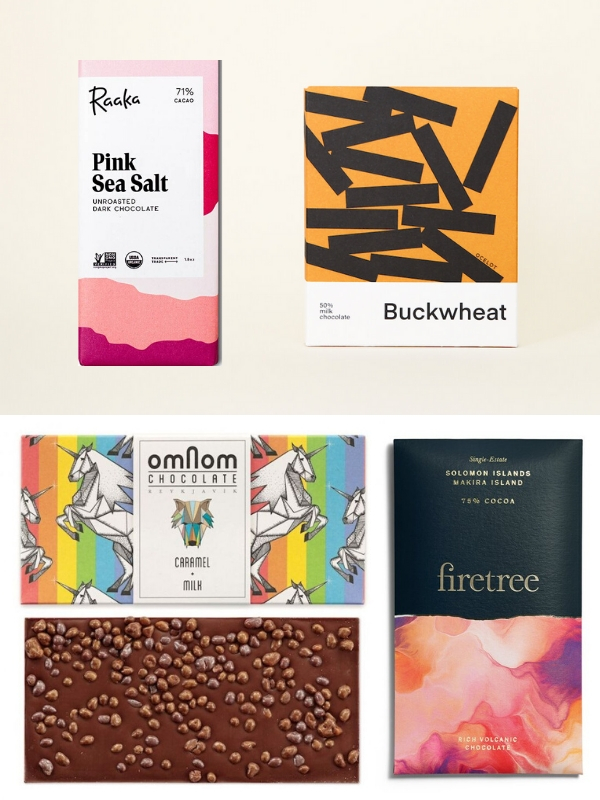 Hello Chocolate has the biggest collection of the best bean-to-bar chocolate from around the world in Asia. They carefully curate sustainably produced craft chocolate made by the best chocolate makers from France to Taiwan, from Ecuador to Iceland. Hello Chocolate allows you to taste the difference between cacao beans, roasting and crafting technics. Delicious healthy chocolate, made with minimum ingredients, colourful and creative chocolate bars packed in the most sustainable reusable packaging makes Hello Chocolate's hampers to be a great personal or corporate gift that never collects dust. 
Another thing is that you can create your own chocolate hamper using their collection for more than 200 chocolates. You can pick any available chocolate and they will pack it into 100% linen Japanese-style line furoshiki or beautiful hand-made bamboo basket. Both can be used later as great elements of home decor. Each gift purchased also contributes to supporting sustainable practices of cocoa-growing and chocolate making. 
Specialty

Biggest collection of chocolates

Selection Size

Large

Starting Price

$90

Delivery Fee

Free for standard delivery with over $65 purchase

$8 for other delivery

Website

Social Media

Instagram: @hellochocolateasia

Facebook: /HelloChocolate.Asia

Contact Details

+65 65731025 | [email protected]
WHAT PEOPLE LIKE
EXQUISITE ASSORTMENT. The biggest assortment of bean-to-bar chocolate in Asia delivered same day in Singapore (for orders placed before 3 pm) and fast around the globe. More than 20 chocolate brands and 200 chocolate products you will the infinite number of options to create a unique and unforgettable chocolate gift. 
CUSTOMISED GIFTS. Create your own unique chocolate hamper or contact Hello Chocolate's support to create a customised solution for your personal and corporate gifting. Seemless service and fast reaction is something that is highly appreciated by Hello Chocolate's customers.   
PRODUCTS
Chocolate Hamper:

$90 – $250

Chocolates:

$10 – $44
DELIVERY AND PAYMENT
Same day delivery applies to orders placed before 3:00 pm or 5:00 pm, if made the day before. The shop accepts American Express, MasterCard, and VISA. 
6. NOEL GIFTS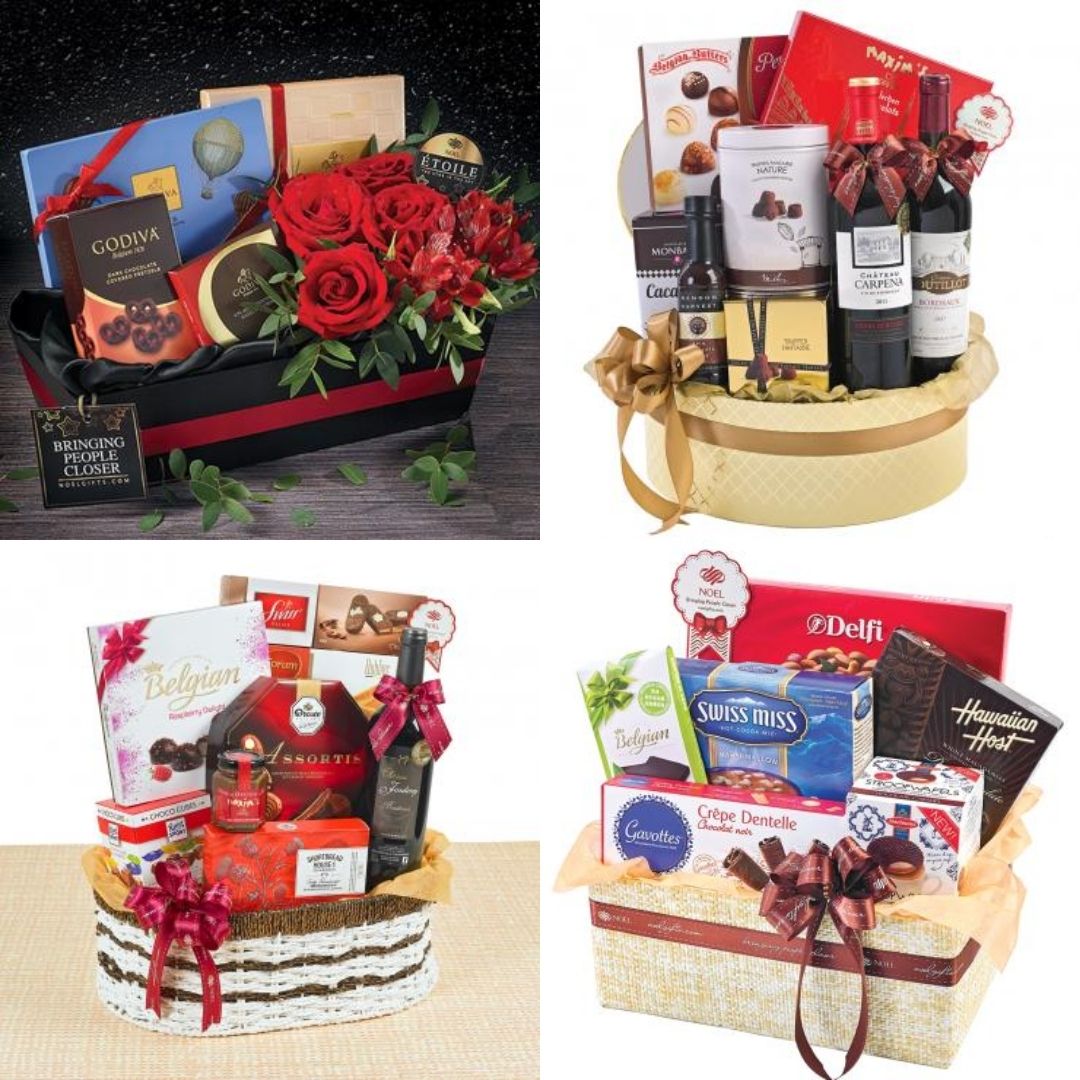 For over 40 years, Noel Gifts has provided the people of Singapore with one of the best collections of flowers, hampers, and every kind of gift to give. They have extensive knowledge of curating only the highest quality of goods at the best price. With their help, you're sure to find what you need within your own budget.
Check out all of their listings on the website!
SPECIALTY
Wide variety of gift hampers
SELECTION SIZE
Large
STARTING PRICE
Chocolate hampers start at $80
DELIVERY FEE
$6.96
WEBSITE
https://www.noelgifts.com/
SOCIAL MEDIA
CONTACT DETAILS
[email protected]
(+65) 6299 1133
WHAT PEOPLE LIKE
98-minute Express Delivery – if you're in need of a rushed present for any occasion, then don't worry as Noel Gifts has got you covered! Offering their 98-minute express delivery, you're sure to get your urgent orders in no time.
Complete set of presents – it doesn't matter if you need a present for a friend, a loved one, and it doesn't matter what occasion or event you're going to because Noel Gifts has everything you'll ever look for. From your traditional flowers and cake to fancy hampers with wine and chocolates.
PRODUCTS
Hand Bouquets
Table Bouquets
Cakes
Hampers
Fragrance and Toiletries
E-vouchers
DELIVERY AND PAYMENT
Payment details are given upon checkout.
7. CHOCOELF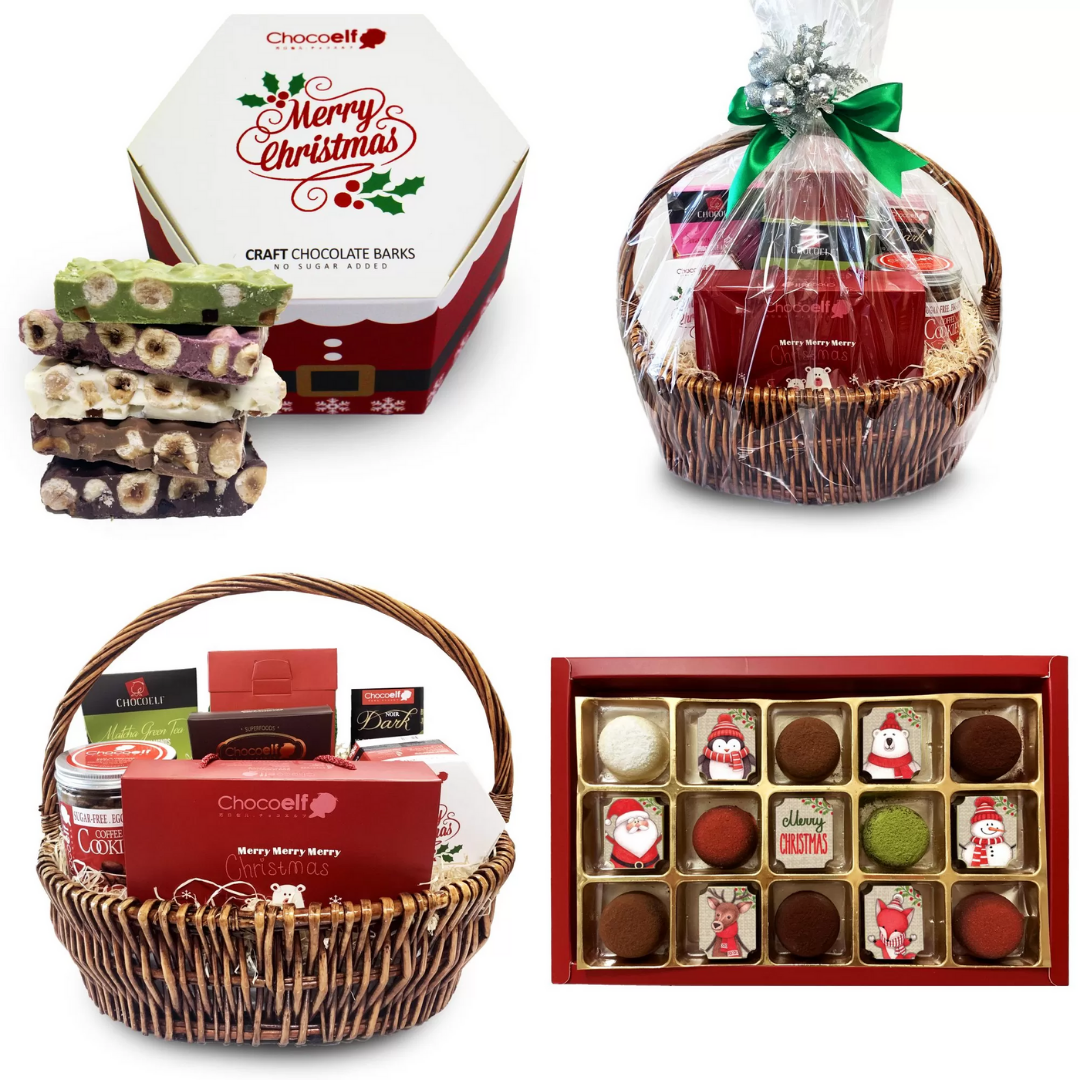 Chocoelf is an award-winning chocolate shop that offers bespoke and curated collections. From dark to fruity, rest assured that they have all the best flavours to offer!
Check out more of their listings on the site and order your very own.
SPECIALTY
Asian-infused chocolates
SELECTION SIZE
Medium
STARTING PRICE
Starts at $7
DELIVERY FEE
Shipping fee is calculate upon checkout
WEBSITE
https://www.chocoelf.com/
SOCIAL MEDIA
CONTACT DETAILS
Phone: +65 6775 5117
Email: [email protected]
WHAT PEOPLE LIKE
Bespoke Box – Mix and match Chocoelf's amazing chocolates into a box fit for you, with their Bespoke Chocolate Boxes! Starting at $7, you can pick among their wide selection of goodies that you want to taste before buying more. For additional details, contact Chocoelf!
Healthy Chocolates – If you're looking for decadent sweets that aren't too bad for your health, then buy some from Chocoelf! Their chocolates are all proven to have little to no sugar added. Only pure cacao and other Asian fusionfor taste. Check out some of the flavours on the site and see for yourself.
PRODUCTS
Chocolate Box
Chocolate Bar
Coated Chocolate
Festive Selection
DELIVERY AND PAYMENT
Chocoelf accepts payment via Pay-Pal and ENETS for online orders. Bank transfers are acceptable for phone, fax and email orders.