Budapest is known for being one of the most sophisticated cities in the world. As a matter of fact, many movies and tv series has featured the place as a symbolism of elegance and richness. Aside from being naturally scenic, Budapest is also a home to opera houses and traditional hungarian food. To fully experience the wondrous that is Budapest, make sure to see for yourself their collection of fresh and local flowers.
1. PETAL FLOWER DELIVERY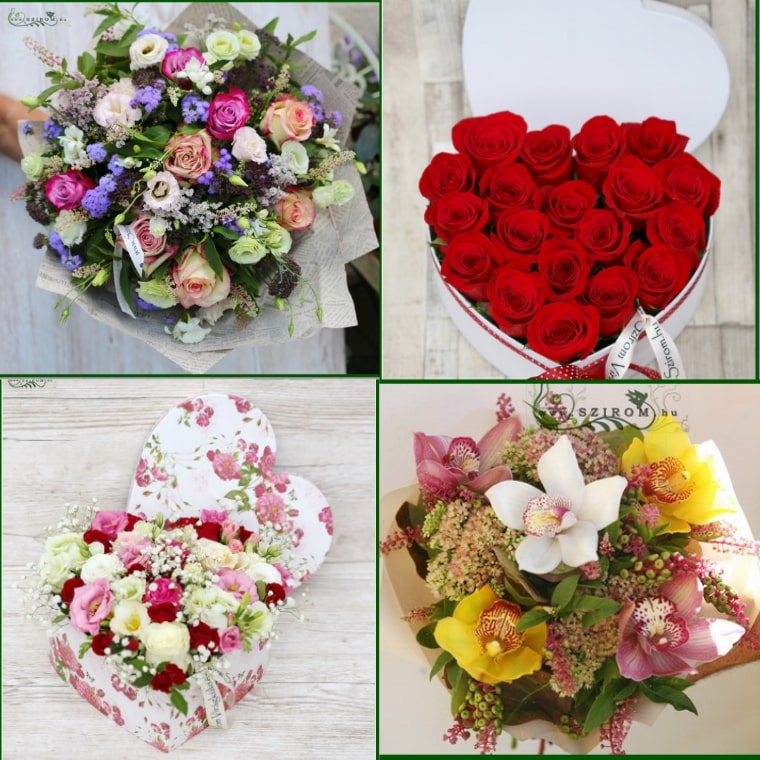 Petal Flower Delivery is a local professional florist in Budapest with a collection of over 300 beautiful bouquets and 100 flower baskets. They are very passionate about making your shopping experience a truly wonderful one so they make sure that you get the best product and service that you deserve. They also pride themselves with their fresh ecuadorian roses that you will surely fall in love with.
WHAT PEOPLE LIKE
GREAT SERVICE. The shop maintains a good reputation as one of the most reliable flower shops in Budapest and true enough, they have established a seamless and quick way to accept orders, arrange the flowers, and delivering them.
STRONG SECURITY FOR ORDERS. The team won't let you worry about anything once your order has been placed. They promise that they have tight security when it comes to handling your orders so all you have to do is relax and wait for the products to be delivered as fast as they can.
FRESH FLOWERS. The shop believes that their beloved clients deserve only the best and freshest flowers in Budapest that is why they always make sure to keep their flowers fresh and in best quality.
PRODUCTS
Summer Bouquets – 44 EUR to 150 EUR
Fast Bouquets – 41 EUR to 120 EUR
Red Roses Bouquets – 40 EUR to 100 EUR
Graduation Bouquets – 40 EUR to 150 EUR
DELIVERY AND PAYMENT
The shop accepts payments through Visa, Mastercard, Bank transfers, PayPal, Cheque, or cash.
2. EXIGENS VIRÁG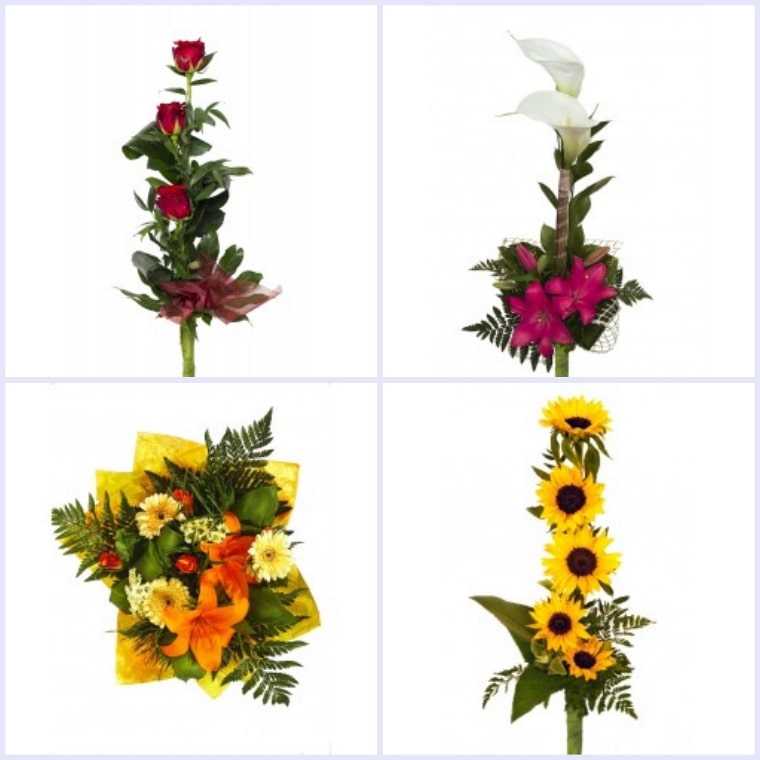 Exigens Virag has been in the industry for more than 30 years. Over the course of time, the shop has established itself in the business and became one of the most trusted flower service provides in the city. As a matter of fact, they have been providing flower delivery services to 4-star and 5-star hotels and also other retail stores and individual customers.
WHAT PEOPLE LIKE
STUNNING DESIGNS. If you are looking for truly wonderful and stunning floral designs, you should definitely visit the shop of Exigens Virag. They have the most amazing original designs perfectly suited for any kind of occasions and events.
GIFT ITEMS. Aside from creating wonderful designs, the shop is also famous for their gift items and accessories that are meant to complement with your choice of flowers such as chocolates, stuffed toys, vases, etc.
PRODUCTS
Flower Bouquets – 3000 ft to 89500 Ft
DELIVERY AND PAYMENT
Delivery service runs from 8AM to 7PM on weekdays and until 4PM on weekends. Payment methods are Visa, Mastercard, Maestro, and American Express.
3. ARIOSO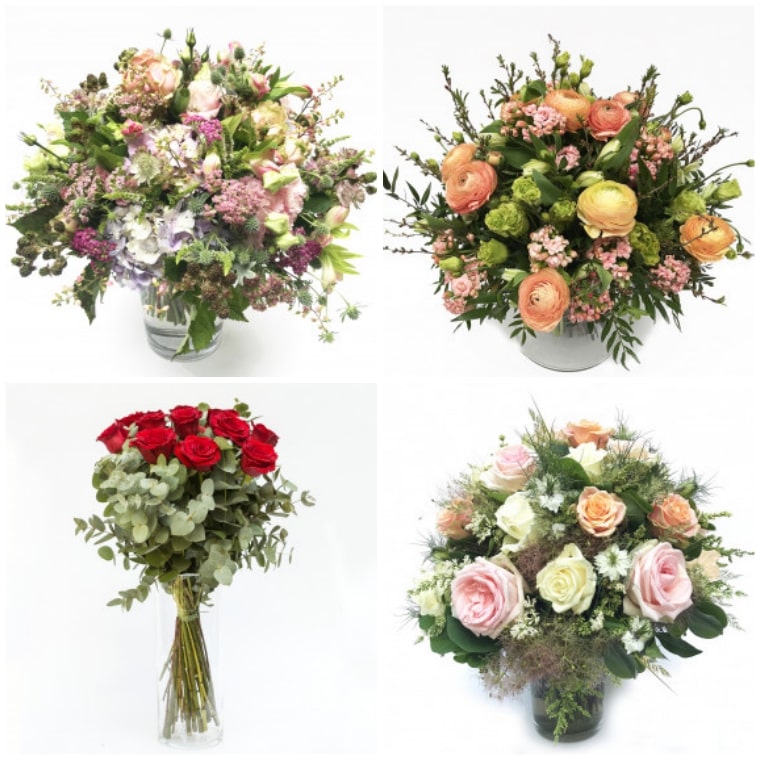 Arioso started their business in 2002 with a positive mind of providing the best flower products and services to the people in Budapest. Arioso is best known for their high quality products and careful attention to details especially when it comes to arranging their designs. Whenever you need a professional florist to help you with your flower needs, Arioso's door is always open.
WHAT PEOPLE LIKE
FLORAL SUBSCRIPTION. If you want to receive fresh and newly designed flowers every week, you might want to subscribe the shop's collection. They promise to provide different designs every time to give you breath of fresh air.
WORKSHOPS. Are you dying to know how the team is able to create stunning flower arrangements for different occasions? Worry not because the shop actually offer workshop events to show you and help you begin your experience in flower arrangements.
GREAT SERVICE. Whatever situation and whoever they serve, the shop always remains to be reliable and trustworthy. Starting from their order confirmation up until their delivery services, they never fail to provide amazing service.
PRODUCTS
Flower Arrangement – 6000 HUF to 15000 HUF
DELIVERY AND PAYMENT
For delivery and payment details, you may directly contact the shop via phone or email.
4. ESCADA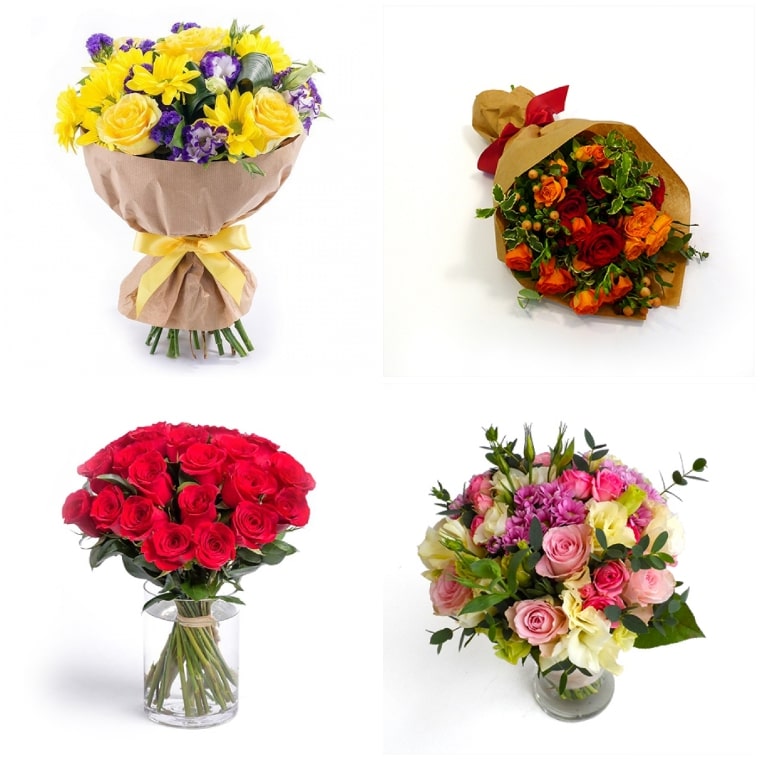 Since 1999, Escada has been giving out smiles to the whole area of Budapest with their wonderful flower arrangements. Their collection are especially made by their highly skilled and creative florists and they guarantee that all of these are originally and carefully made. They want to be part of your life's journey and surprises so they offer their services to you.
| | |
| --- | --- |
| SPECIALTY | Modern floral designs |
| SELECTION SIZE | Large |
| STARTING PRICE | Starts at 8230 FT |
| DELIVERY FEE | Starts at 2500 FT |
| WEBSITE | https://escadaviragkuldes.hu/index |
| SOCIAL MEDIA | |
| CONTACT DETAILS | +36 30 933 9570 |
WHAT PEOPLE LIKE
NATIONWIDE DELIVERY. Whether you are in any part of Hungary who wants to send someone in Budapest a bouquet of fresh roses, or vice versa, the shop can surely have your orders delivered because they offer nationwide delivery which means that they are able to cater a wider cluster of clients.
EXTENSIVE COLLECTION. Not only the shop promises to create amazing flower arrangements, they also offer other complementary items such as houseplants and gourmet baskets. With these products, the recipient will be guaranteed to jump for joy because of how beautiful they truly are.
SUITABLE FOR ALL OCCASIONS. Whether you are looking for flower arrangements that are appropriate for weddings, or romantic dinner, or birthday party, the shop guarantees that they can provide you with any kind of flower arrangement that you might need.
PRODUCTS
Bouquet – 8230 FT to 12100 FT
Flower Box – 8990 FT to 19200 FT
Flower BAsket – 9000FT to 17000 FT
DELIVERY AND PAYMENT
Maestro, Mastercard, Visa, American Express, and PayPal are the accepted mode of payments and delivery services run daily.
5. ENDORPHINE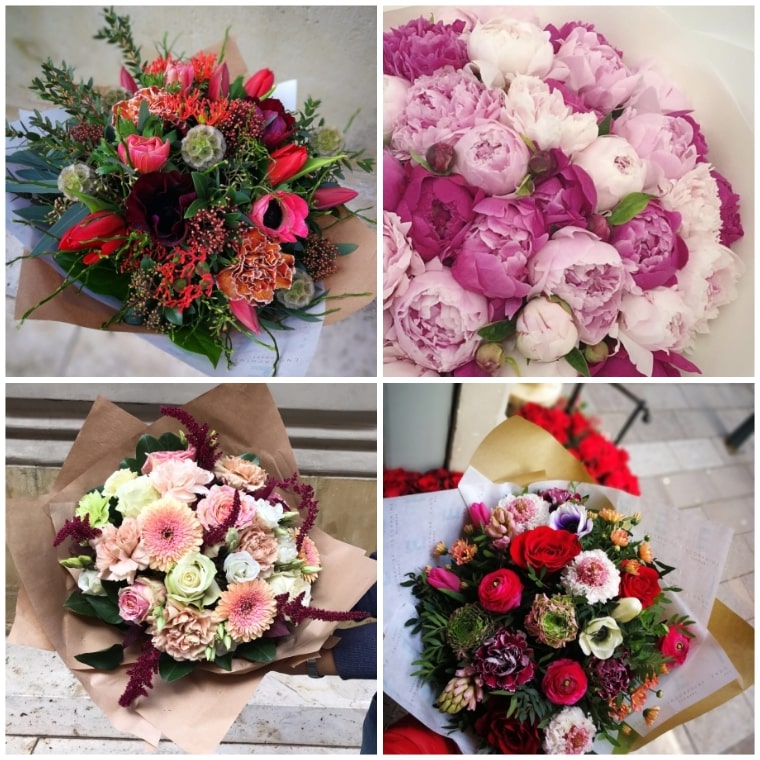 "Bringing the flower closer and closer to everyone to be part of our daily lives, our lives." is the statement that Endorphine lives by. With their stunning flower arrangements, they are confident that are able to achieve that goal and everyday they strive their best to fulfill that promise.
| | |
| --- | --- |
| SPECIALTY | Wedding flowers |
| SELECTION SIZE | Medium |
| STARTING PRICE | Starts at 9500 FT |
| DELIVERY FEE | Calculated at checkout |
| WEBSITE | https://endorphine.hu/ |
| SOCIAL MEDIA | |
| CONTACT DETAILS | +36 1 614 7851 |
WHAT PEOPLE LIKE
PREMIUM SELECTION. Aside from leaving their customers in awe with their truly beautiful flower arrangements, the shop also offers other high quality items particularly macaron boxes and wines. These products are sworn to be delightful and worth the purchase.
VALUE FOR MONEY. Every purchase must be given importance and proper value appreciation not only by the buyer but also the seller. This attitude is always observed in the shop so they make sure that all the products that they are satisfies their customers and every centavo spent on each item is worth it.
WEDDING FLOWERS. Want to make your wedding more magical? Look into Endorphine's wedding services. Their team is comprised of members with years of experience in wedding flower arrangements, so it wouldn't at all be surprising if they manage to bring your floral visions to life.
ENCHANTING DESIGNS. Endorphine's main stylist, Tibor Bien, channels all of their passion and creativity into every arrangement. This has resulted in countless orders that are vibrant and unforgettable.
PRODUCTS
FLOWER DELIVERY SERVICE
EVENT ORGANISATION
FLOWERS AND PLANTS FOR DECORATION
WORKSHOPS
BIRTHDAY FLOWERS
FLOWER WALLS
DELIVERY AND PAYMENT
For delivery schedule and payment, you may send the team an email.
6. FLOWER ME

What does Flower Me offer its clientele? Well, the clue is in the name. "Me" can be how you refer to yourself, or what you want to get out of your orders. Every piece from Flower Me has been especially made with the client's preferences in mind. 
Their team believes that sending gifts is one of those little things that make a great impact to anyone's life that is why they make an effort to design fresh flowers which are perfect as gifts for all kinds of occasions and celebrations.
WHAT PEOPLE LIKE
ENVIRONMENT-FRIENDLY.

The shop does not only help in making someone smile everyday, but they also make a great effort in contributing to the wellness of the environment by delivering the flower bouquets by bike or on foot whenever possible and by using recyclable materials for wrapping.

FOR ALL OCCASIONS.

Flower Me has filled their collection with various floral bouquets suited perfectly for all kinds of occasions and events. May it be a birthday, anniversary, baby shower, or regular holiday, you can trust them to provide you with high quality ones.
PRODUCTS
CURATED BOUQUETS
WEDDING FLOWERS
FLOWER SUBSCRIPTIONS
WORKSHOPS
DELIVERY AND PAYMENT
Contact shop for more details.
7. Flower Me
FlowerMe creates one-of-a-kind bouquets for 'Me'. They feel that whether it is the giver or the receiver, sending flowers should be equally enjoyable for both Me's. When you select one of the flowerMe bouquets, you are giving them the honor of making you and someone you care about happy.
Their goal is to alter the way people think about giving and purchasing flowers. It is wonderful to purchase flowers for birthdays, naming days, and weddings. Yet, there are plenty of other reasons out there since life is full of incidents and strange occasions when you just simply want to make someone happy.
The flowers they provide are seasonal, fresh, and meticulously picked twice a week, if not daily, from local markets, allowing them to create unique, weekly patterns. To maintain high levels of quality control, they pick, arrange, and transport all flowers.
They also take an ecological approach to their business, delivering flower bouquets by bike or foot wherever feasible and utilizing recyclable materials for packing. They also support the wonderful cause of the Hungarian Cyclists Club, which advocates for a better and happier lifestyle in a greener Budapest.
WHAT PEOPLE LIKE
EXPERTLY STYLED AND HANDCRAFTED BOUQUETS. The flowers are styled and handcrafted at their studio in one design they sell each week. The simple, genuine flowerMe bouquets represent the natural beauty of the blooms.
SAME DAY DELIVERY. They take orders every day by noon for same-day delivery, and by 24 p.m. for next days, Monday to Saturday (except public holidays). Depending on the day's workflow, we could make some exceptions, so it is worth sending an email or call in case you wish to send flowers.
PRODUCTS
Flower Bouquets and Dried flowers
DELIVERY & PAYMENT
Contact shop for payment options