When was the last time you sent a flower to a loved one? Brighten up their day by surprising them with a bouquet of flowers to let them know how special they are. Whatever message you are trying to express, say it with flowers! Flowers could express love, appreciation, apology, and admiration. We've selected the best choices for flower delivery in Spain.
1.     HERBS BARCELONA

While one of the youngest shops on the list, Herbs Barcelona holds up against the rest through their fresh and dynamic take on flower design. The shop can provide flowers for any occasions, all of which are guaranteed to have been made with only the finest flowers in the market.
WHAT PEOPLE LIKE
CUSTOMISATIONS. Make your floristry orders even more special with Herbs Barcelona's add-on options. Take your pick from their high quality wines, chocolates, teddies, and vases.
QUALITY GUARANTEED. One of Herbs Barcelona's pride, aside from their eye-catching designs, is their dedication to use only the freshest and most fragrant flowers for all of their arrangements. It's no wonder why their flower designs last longer than most!
PRODUCTS
Flower bouquets
Dried flowers
Plants
Customised bouquets
DELIVERY AND PAYMENT
Contact shop for more information. 
2.      FLOWERS TO BARCELONA
Flowers to Barcelona is a large online flower shop that, unlike that it says in its business name, does not only offer services to the area of Barcelona but to its nearby places, as well. The shop has a large collection of fresh flowers and floral arrangements that are very ideal for any kind of occasions. They can cater to events such as birthdays, anniversaries, and even funerals.
WHAT PEOPLE LIKE
LARGE COLLECTION. The shop does not only provide flower products, they also offer other complementary products such as gift hampers, wine, chocolates, stuffed toys, etc.
AFFORDABLE ITEMS. If you want to avail high quality products but on a tight budget, you may still be able to do so for as long as you purchase them from Flowers to Barcelona.
PRODUCTS
DELIVERY AND PAYMENT
Visa, PayPal, Mastercard, Discover, Diner's Club, JCB
3.      FLORISTERIA BEYMA FLOR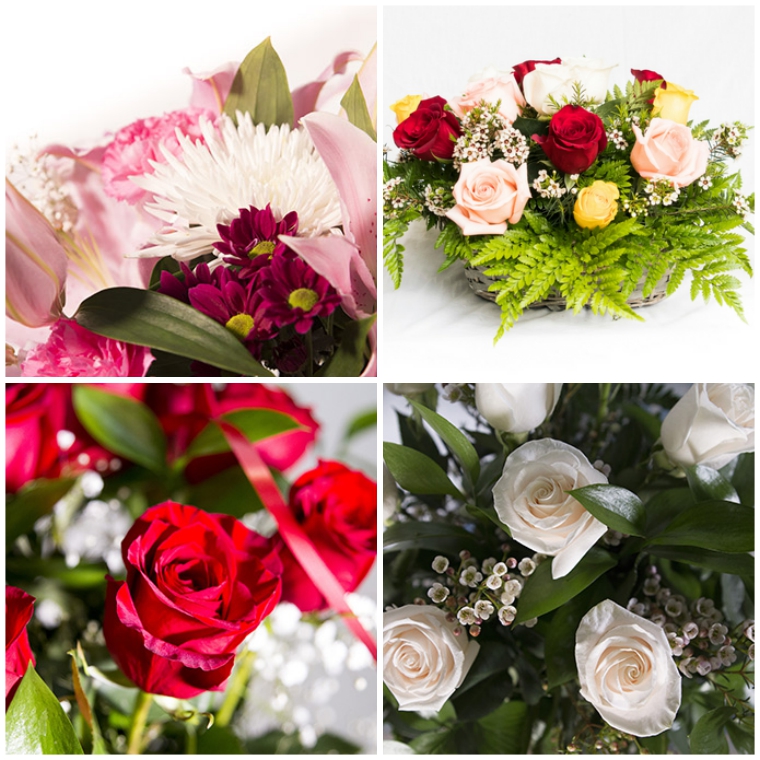 WHAT PEOPLE LIKE
GOOD SERVICE. Beyma Flor never fails to provide their customers with the best quality of service that is why they also never get tired to hire them as their florist. Their friendly and highly accommodating staff are always available to entertain all your queries and assist you in choosing the perfect flowers.
STUNNING COLLECTION. Beyma Flor does not disappoint when it comes to their floral designs. Their talented and creative florists always keep up with the latest trends in the industry so your order will definitely leave you in awe.
PRODUCTS
DELIVERY AND PAYMENT
Delivery service runs from 9AM-2PM and 5PM-8:30PM.
4. LOLA'S FLORISTAS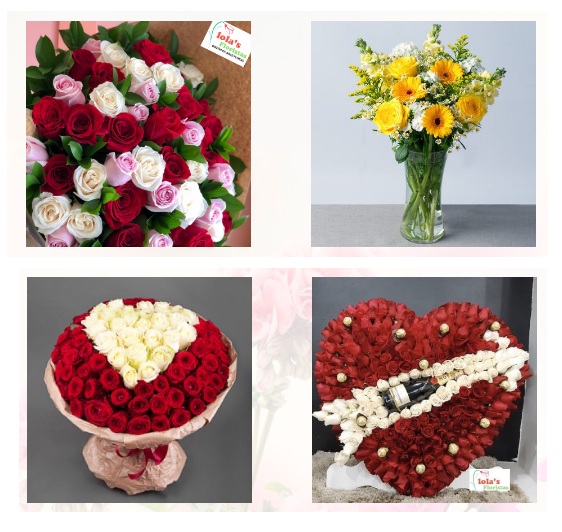 Lola's Floristas is a flower shop which started 15 years ago. With their years in the industry, they have already established their reputation and name in the industry. Thus, you are ensured that your blooms are well-taken care of.
In order to cater more people, they extend to an online shop where customers can easily order from them. Their florists are experts in the field and passionate when it comes to arranging your flowers. So, you won't have to think twice if you stop by their store or visit the site to order from them.
Specialty

Floral decoration for events

Selection Size

Moderate

Starting Price

€35.00

Delivery Fee

Calculated upon checkout

Website

Social Media

https://www.facebook.com/262635767098840/

Instagram @lolasfloristasmabella & @lolasfloristas 

Contact Details

0034 679 10 80 43 | [email protected]
WHAT PEOPLE LIKE
100% SECURITY

. Lola's Floristas uses modern technology in order to protect their customers' information. They employed the necessary security measure to ensure that no data will be leaked to other persons. That being said, you can safely transact with the shop. 

ACCOMMODATING STAFF

. Not only do they have gorgeous flower bouquets, their staff are equally wonderful. Customers note how helpful and accommodating the staff of the place are. Throughout the transaction, they are willing to assist and guide every customer of the store. 
PRODUCTS
FLOWER BOUQUETS:

€20 – €494 

FLOWER BOXES:

€35.00 – €75

FUNERAL FLOWERS:

€59.99 – €200

PLANTS:

€30.00 – €50
DELIVERY AND PAYMENT
The shop provides same day delivery service for customers. Simply indicate such request once you ordered from them. They accept PayPal and cards as payments.
5. HAPPY FLORA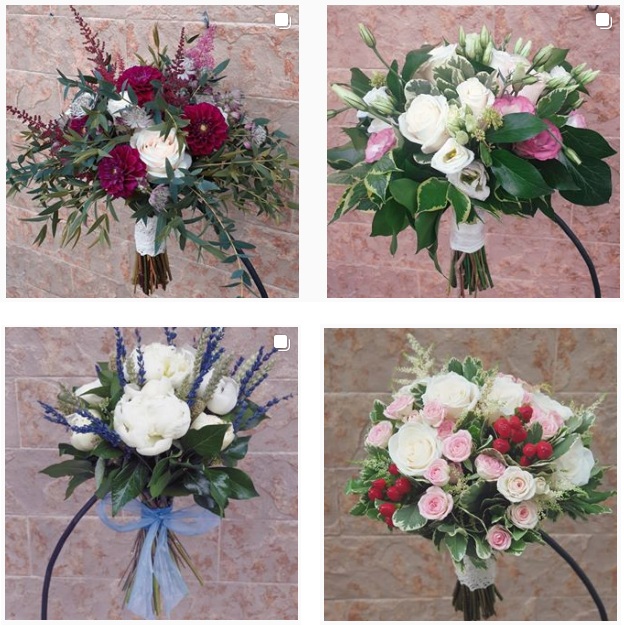 Another shop that you can find around the corner of Spain is Happy Flora. This was founded in 1989 and until now, it has been providing quality service to its customers. Over the years, they have established networks and connections on the field of floristry.
Happy Flora always update their design. They make sure that they follow the trend but not to the point of losing their originality.
| | |
| --- | --- |
| Specialty | Event flowers |
| Selection Size | Small |
| Starting Price | Contact shop for price |
| Delivery Fee |   |
| Website | |
| Social Media |   |
| Contact Details | https://happyflora.es/ |
WHAT PEOPLE LIKE
CUSTOM SERVICE

. The shop allows its customers to customize their service. This is new because for all flower shops, only typical events are subject to their decoration or design. However, for Happy Flora, they take every chance they can to decorate a space. For example, you can contact them if you want to put flowers on your office. Don't worry because they will be the one to take care and maintain the plants.

MONTHLY SUBSCRIPTION

. If you want a daily supply of blooms in a month, then this is the place to go. Happy Flora provides monthly subscription for its clients. You may contact the shop for more information.  
PRODUCTS
FLOWERS:

Contact shop for price
DELIVERY AND PAYMENT 
Contact shop for details.
6. FLORIUM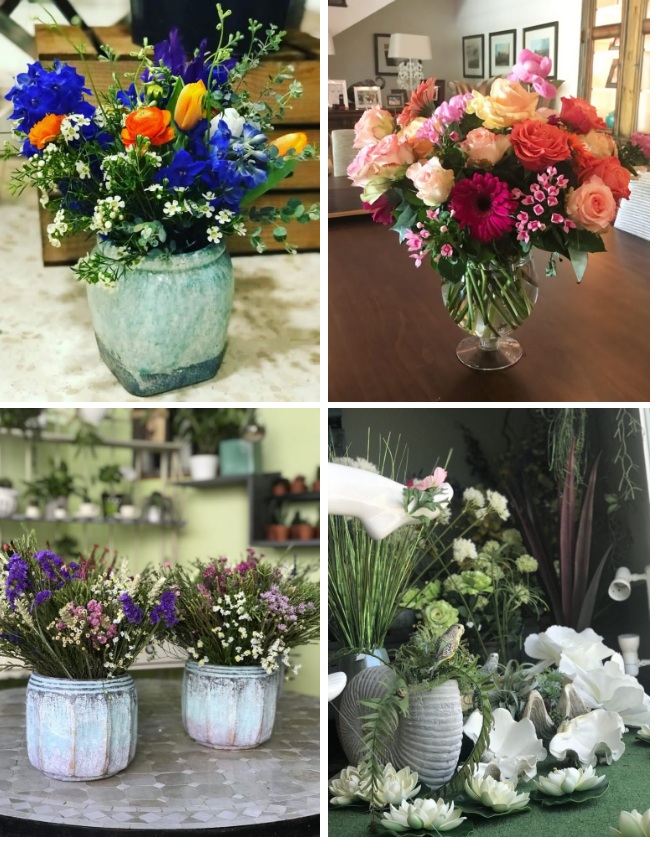 Your search is over because you will find beautiful and elegant bouquets at Florium. They have bundles of fresh blooms perfect to accentuate your events, especially grandiose weddings. It's easy now to order flowers from them. 
All you have to do is to dial their contact number and choose from their catalogue. Or, you may also dial their phone number and talk to their staff for your request. 
Their flowers are sourced from the best flower growers and farmers around the area. They replenish their supplies as frequently needed in order to make sure that their blooms are fresh.
WHAT PEOPLE LIKE
EXPERTISE.

The Florium Team has more than 15 years of experience creating unforgettable moments and places thanks to its passion for nature and flowers.

FARE TRADE.

Florium Sotogrande aims to protect and benefit workers on flowers farms and therefore we work with certified businesses that ensure decent working conditions for all their employees along with protecting workers' rights.
PRODUCTS
MIXED BOUQUETS
CENTERPIECES
WEDDING ARRANGEMENTS
DECORATIVE ARRANGEMENTS
DELIVERY AND PAYMENT
Florium Sotogrande will send the orders to any local area in the surroundings of Sotogrande and Campo de Gibraltar.
7. FLORISTERIA CARMINA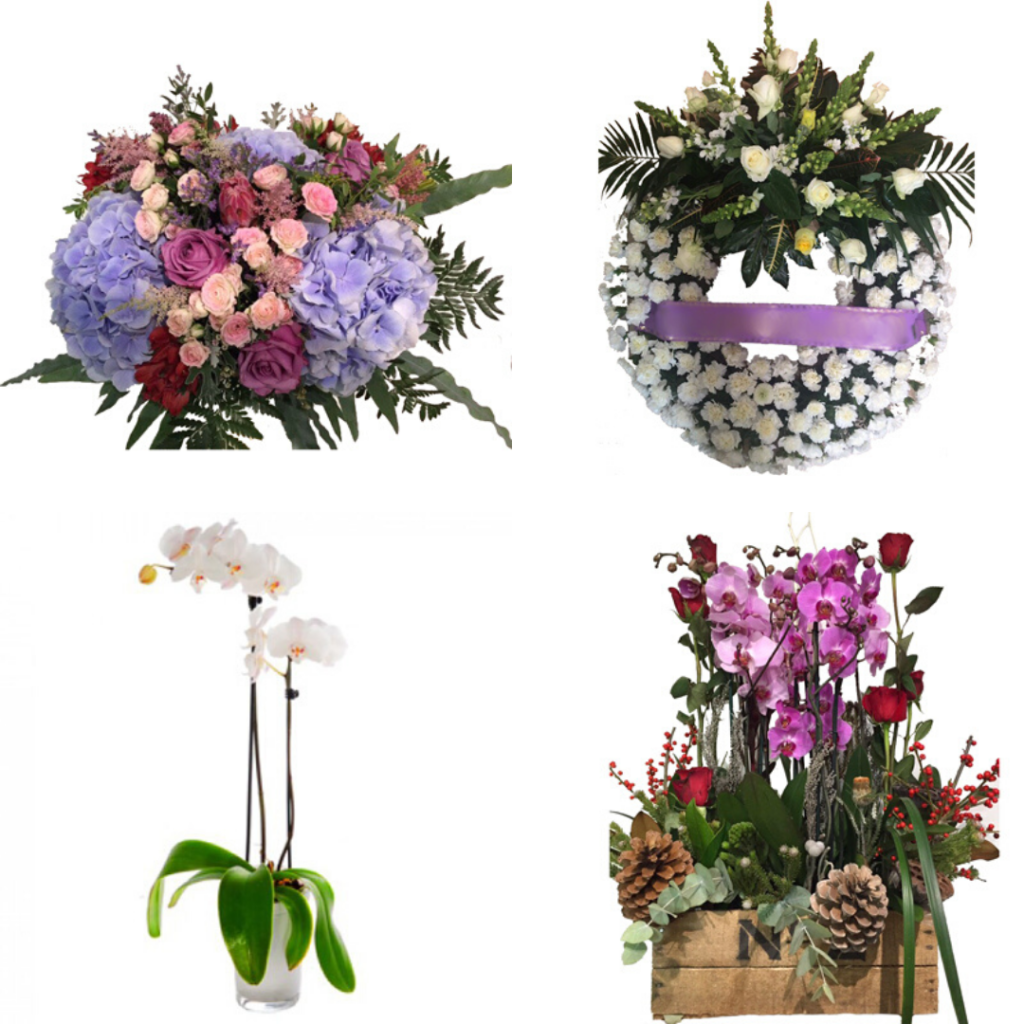 Floristeria Carmina has always believed that the act of flower giving is the same as bringing joy and beauty to another person's life. From 1930 up to now, this philosophy hasn't changed as the people behind the flower shop continue to deliver the most dynamic floral pieces made with the best flowers  in any given season. 
| | |
| --- | --- |
| SPECIALTY | Floral pieces for any occasion |
| SELECTION SIZE | Large |
| STARTING PRICE | € 40 |
| DELIVERY FEE | Calculated at checkout |
| WEBSITE | |
| SOCIAL MEDIA | Facebook: https://www.facebook.com/floristeriacarmina.torrevieja/ |
| CONTACT DETAILS | 965 710 059 | [email protected] |
WHAT PEOPLE LIKE
EASY ORDER PROCESS. Floristeria Carmina gives you and other customers three options when it comes to ordering your favoured pieces. Online, telephone, or through their physical store in Torrevieja. 
LARGE SELECTION. Weddings, anniversaries, new babies, birthdays — no matter the occasion, Floristeria Carmina has got your floral needs covered thanks to their large catalogue.
PRODUCTS
WEDDING AND EVENT DECORATION.
ROSES.
MIXED ARRANGEMENTS.
PLANT BASKETS. 
DELIVERY AND PAYMENT
Floristeria Carmina accepts payments through PayPal, VISA, Mastercard, and American Express.
8. ALLIUM FLORISTAS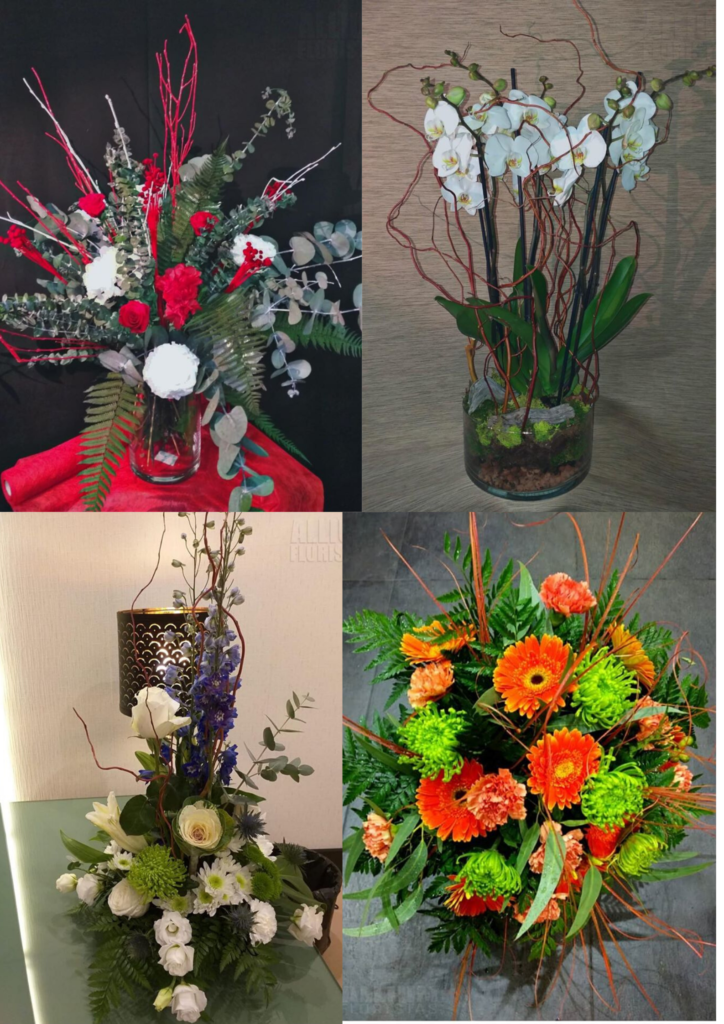 Allium Floristas has been treating the people of Spain with stunning flower arrangements for over 30 years now. 
Recently, they have decided to bring their business online. This has allowed them to improve upon their business operations, resulting in customers easily getting their hands on Allium Floristas' wonderful designs.
WHAT PEOPLE LIKE
GREAT CUSTOMER SERVICE. You won't encounter any problems in ordering with Allium Floristas, considering the business has taken on a customer-centric approach to ensure a hassle-free experience when you're buying their flowers.
INTERFLORA MEMBER. Not a local? No worries, since Allium Floristas can send their stunning designs overseas thanks to their affiliation with Interflora. 
PRODUCTS
Flower arrangements
Flower decorations
Wedding flowers
Plants
Funeral flowers
DELIVERY AND PAYMENT
Contact shop for more details. 
9. Floristería Buccaro Alicante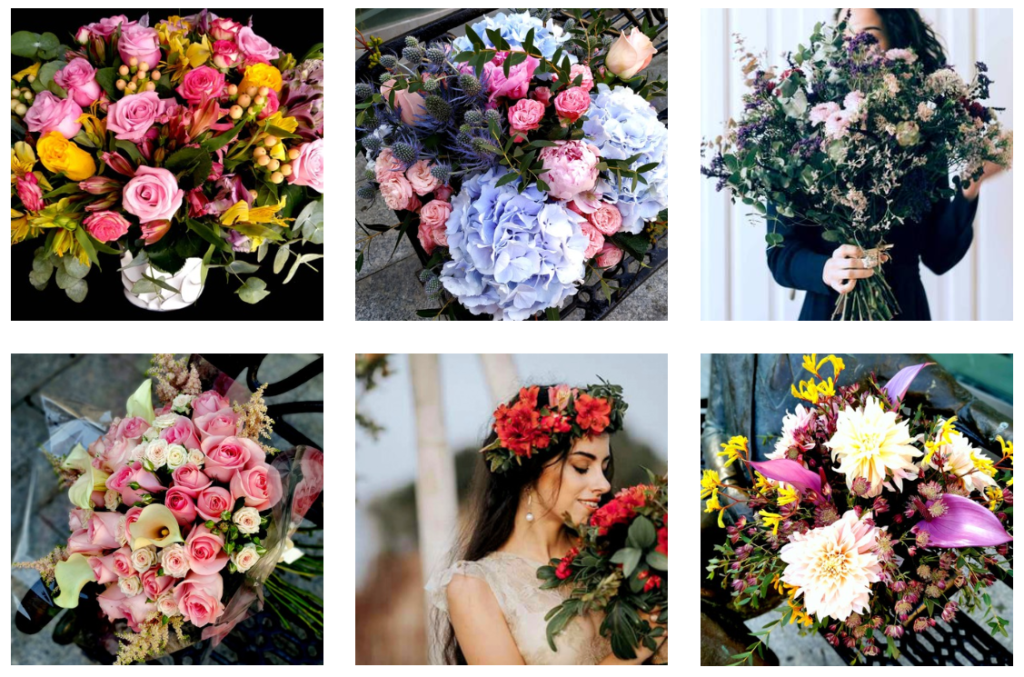 Buccaro Alicante first opened its doors to the general public in 2004. The woman behind the operations, Verónica Aragón Carreras, started off with a small flower shop and a big dream to provide natural but eye-catching designs to her customers.
She's managed to do so in a short amount of time and steadily grew her business to what it is now. Buccaro Alicante nowadays caters to any and all flower requests, from bouquets, to event flowers, to decorations.
| | |
| --- | --- |
| SPECIALTY | Bespoke flower designs |
| SELECTION SIZE | Curated |
| STARTING PRICE | €25 |
| DELIVERY FEE | Calculated upon checkout |
| WEBSITE | |
| SOCIAL MEDIA | Instagram: @buccaroalicante |
| CONTACT DETAILS | (+34) 629 358 845 |
WHAT PEOPLE LIKE
FLOWERS FOR WEDDINGS. Improve the look of your Big Day with the help of Buccaro Alicante's wedding flowers. Their stylists will carefully consider all of your requests before bringing them to life.
FLOWER CARE. While everyone expects flowers to wither in due time, it doesn't mean that you can't prolong their lifespan. Buccaro Alicante can help you in this regard with their flower care page. And it's free!
PRODUCTS
Varied bouquets
Bouquets of roses
Bridal bouquets
Centers
Wedding and event flowers
DELIVERY AND PAYMENT
Contact shop for more information.
10. THE PRESTIGE ROSES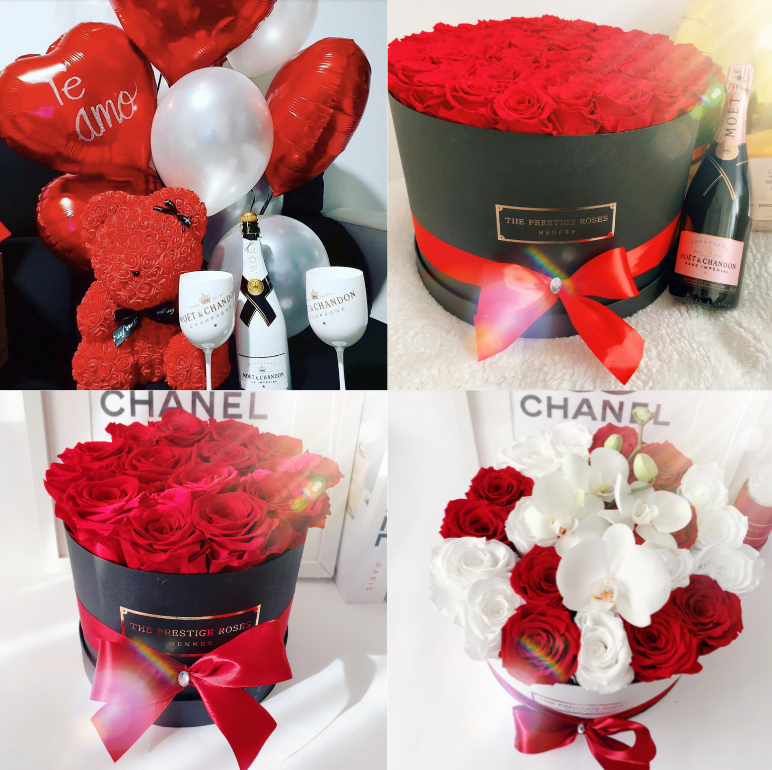 True to its name, The Prestige Roses offers premium blooms that will surely be worth the money you're willing to pay. With blooms sourced directly from Holland, Colombia, and Ecuador, you know that they only sell the best of the best.
Experience luxury at the hands of The Prestige Roses, order from them now!
WHAT PEOPLE LIKE
Delivery within 24 hours – If you want a fast transaction, then The Prestige Rose is truly the place to be. Each order made with them are assured to be sent out within a 24 hour timeframe from the checkout, so you know that you'll definitely get it as soon as possible.
Personalized Arrangement – If you feel like having a more personal arrangement made, The Prestige Offers their wide assortment of flowers and amazing skills of their florists, to help you in your creation! Don't be shy about it and ask the shop for different patterns and designs to start you off.
PRODUCTS
Roses in a Box
Chocolates
Flowers and Gifts
Balloons
Preserved Flowers
DELIVERY AND PAYMENT
Amex, Apple Pay, MasterCard, PayPal, VISA
11.     FLORISTERIA ESPACIO VERDE LEÓN

Floristería Espacio Verde is an online florist shop that offers a wide range of creative options for the floral needs of clients. Able to offer free delivery in the Leon area, they bring to clients a diverse selection of floral products such as preserved flowers and dried ones as well.
WHAT PEOPLE LIKE
CONVENIENT TRANSACTIONS. They are able to accommodate various payment methods which greatly boosts their convenience since not only do they accommodate cashless transactions but also payments upon delivery as well. However, note that they are only able to accommodate free delivery and their services to the area of Leon which clients outside the area would need to consider if they are planning to avail from them.
 QUALITY SERVICE. Another thing we find exemplary is that all of their products are procured in a sustainable and eco-friendly way and carefully hand-crafted to ensure its quality and freshness before being sent to the client. We find their team of florists to be very accommodating to their clients. Since not only do they have a unique approach on flower arrangement but they will also make sure to advise clients to make the product that they have visualized.
PRODUCTS
Flower Bouquets
Flower Baskets 
Seasonal Blooms
DELIVERY AND PAYMENT
They offer free delivery to orders within the area of Leon.
12.     FLORBOX
Florbox is another shop on our list that will provide a different way to send flowers in Spain. Florbox uses only the finest flowers from local and Dutch growers to create stunning, one-of-a-kind bouquets that you won't find anywhere else.
When it comes to their deliveries, they are also cautious of the harmful effects of pollution on mother nature. So same-day bicycle deliveries are being done in Barcelona and next-day electric vehicle deliveries throughout the rest of Spain.
WHAT PEOPLE LIKE
NATURE ADVOCATE. Florbox uses bicycles and electric vehicles as their mode of transportation for the delivery of their flowers
PRODUCTS
DELIVERY AND PAYMENT
Free shipping to all of Spain. Same-day bicycle deliveries are being done in Barcelona and next-day electric vehicle deliveries throughout the rest of Spain.
13.     FLORSTER
Florster has been founded by Elena Zhabreva last 2018 with the goal of becoming the best flower delivery service in Barcelona by implementing a new business model that allows people to buy flowers online correctly.
Their mission is to change the way people buy flowers in Barcelona by providing a much better alternative to the big boys.
For this purpose, they spent more than a year conducting numerous tests involving the design of flower arrangements, the type of seasonal flowers, delivery logistics, and the production of a delivery video.
Building a company from the ground up that could compete with the big names in the flower shop sector from a small apartment in the Les Corts district was the most difficult challenge they've faced, and they'd like to share with you what others have said about us.
Simple. Provide beautiful and well-designed flowers at a reasonable price while reducing waste and environmental impact.
SPECIALTY
 
SELECTION SIZE
Fun Size Bouquet, Just Right Bouquet, Big Love Bouquet, XL Bouquet, XXL Bouquet
STARTING PRICE
From €44.00
DELIVERY FEE
Free delivery in Barcelona, by hand and on bicycle.

WEBSITE

https://florster.co/
SOCIAL MEDIA
Instagram
CONTACT DETAILS

Give us a ring 671157673

Whatsapp 0034 671157673

E-mail pedidos(@)florster.com
WHAT PEOPLE LIKE
DESIGNER QUALITY. They create a new design every day by combining the most beautiful seasonal flowers available in the local market.
VIDEO DELIVERY. A video of the delivery will be available to you. You will experience everything as if you were present.
NATURE ADVOCATE. Uses burlap coffee bags from local roasters to wrap hand-tied bouquets 
PRODUCTS
Tulips 
Peonies
Chocolates
DELIVERY & PAYMENT
They deliver in Barcelona Center and El Hospitalet. via bicycle. They also have free delivery in Barcelona, by hand and on bicycle. They also offer same day flower delivery service in Barcelona 7 days a week