Munich is truly one of the best places to have party, have fun, and probably be romantic. WIth the place's natural beauty, no doubt that one could not resist to feel happiness and warmth. It is also a known fact that sending flowers to someone is an evident way of expressing romance so while you're in the city, why not check out on the best florist that you could find? Here's a list to help you out.
1. LE LANGAGE DE FLEURS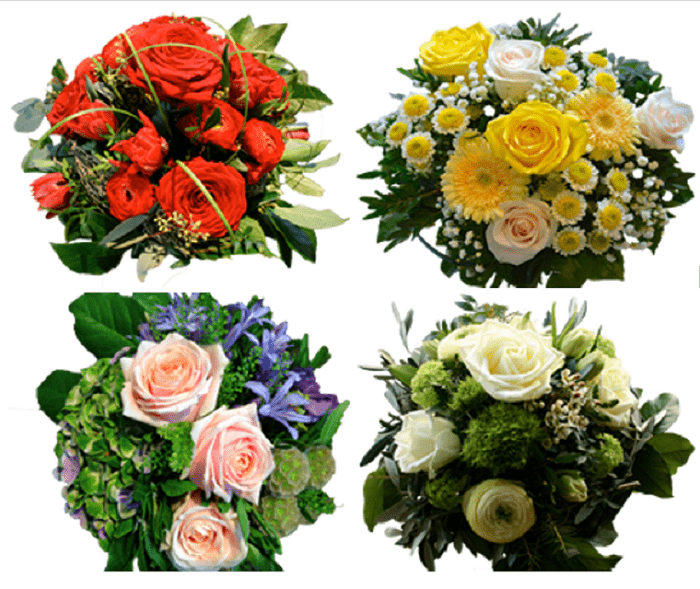 Le Langage De Fleurs believes that there is a certain magic and charm flowers bring and that is what they want to focus on in creating their wonderful flower arrangements. The shop offers bouquets, office decorations, and accessories for tables that they guarantee to be always free and in high quality.
WHAT PEOPLE LIKE
VALUE FOR MONEY. Every money spent on each purchase of their product is appreciated by the shop, thus they put really high value for their customers' money. With this, they strive to create truly wonderful collection of fresh flowers that their clients truly deserve.
GREAT SERVICE. Starting from collecting your orders down to delivering them, Le Langage De Fleurs uphold a good record in providing great service to their customers. This is why over the years many people in Munich have chosen and are continuously choosing the shop as their flower products provider.
PRODUCTS
DELIVERY AND PAYMENT
Delivery service runs from Mondays to Saturdays.
2. BLUMEN KOMANDER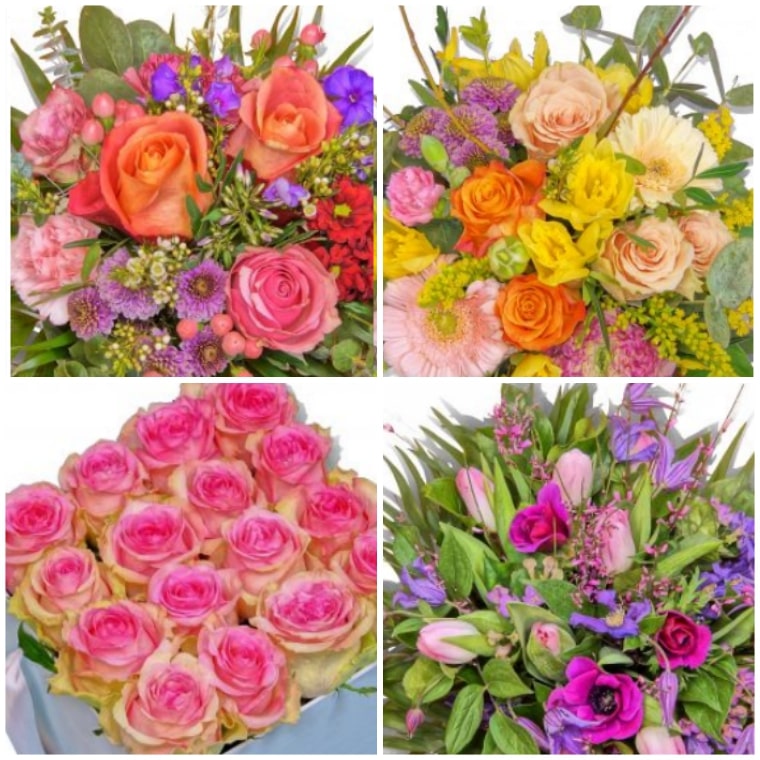 Blumen Komander has a large collection of different kinds of fresh flowers that they turn into wonderful flower arrangements that are suited for all kinds of occasions and events whether it is a joyful one such as weddings and birthdays or a sorrowful one like funerals. Whatever flower need you may have, just make sure to contact the shop and they are more than willing to assist you.
| | |
| --- | --- |
| SPECIALTY | Traditional arrangements |
| SELECTION SIZE | Medium |
| STARTING PRICE | Starts at €19.90 |
| DELIVERY FEE | Calculated at checkout |
| WEBSITE | https://blumen-komander.de/ |
| SOCIAL MEDIA | |
| CONTACT DETAILS | 089 52 26 34 |
WHAT PEOPLE LIKE
BEAUTIFUL DESIGNS. If you are a fan of traditional and simple bouquet designs, Blumen Komander is the right place for you. Their collection of bouquets are beautifully made and designed by their highly creative and talented team.
FRESH FLOWERS. The shop wants to make sure that their clients get the best that they truly deserve and one thing that could make this happen is by securing that their flower products are always fresh and in highest quality.
PRODUCTS
DELIVERY AND PAYMENT
Contact the shop for payment and delivery details.
3. BLUMEN ELDSDÖRFER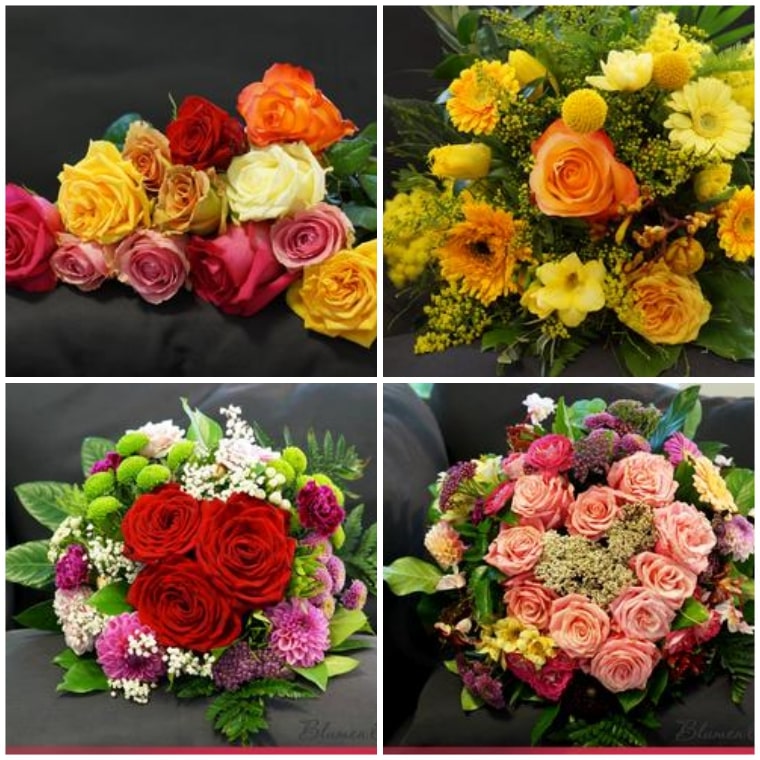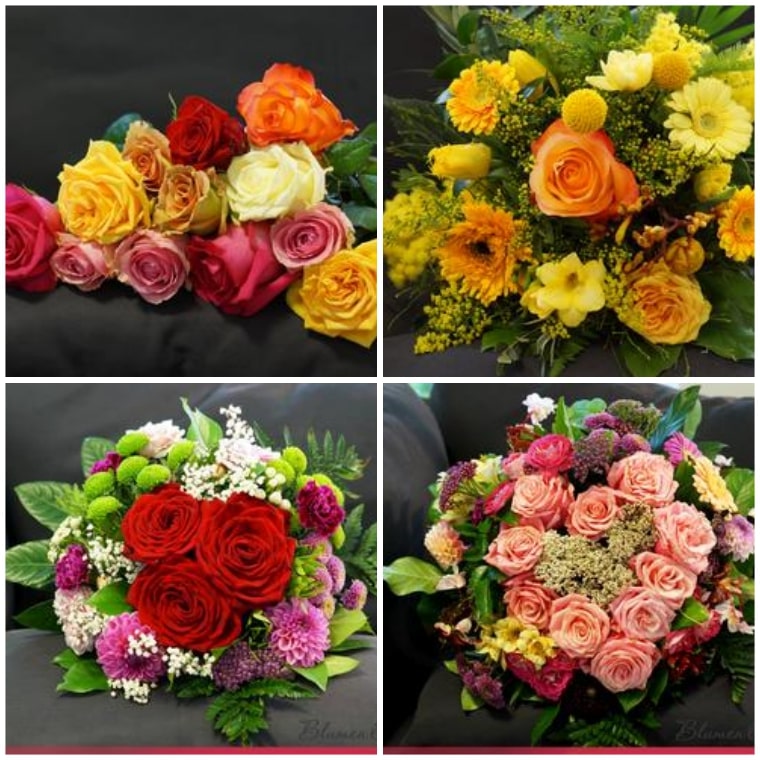 If you like to steer clear of conventional kinds of flowers and floral arrangements, and would like to try displaying some tropical, unique ones, you might want to check out the collections of Blumen Eldsdörfer. They are most famous for colorful roses and other exotic flowers that would definitely make your place even more sophisticated.
WHAT PEOPLE LIKE
AFFORDABLE PRODUCTS. Bringing elegance and beauty to someone's life should never be a burden financially that is why Blumen Eldsdörfer make their best effort to provide their clients premium quality of products at very affordable prices.
STUNNING DESIGNS. The shop is outstanding when it comes to floral design. With the team's proven expertise and creativity, they are able to wow their clients with their truly wonderful flower arrangement designs.
PRODUCTS
Mourning – €45 to €195
Bouquets – €10 to €50
DELIVERY AND PAYMENT
Delivery runs every Mondays to Sundays.
4. SCHACHTNER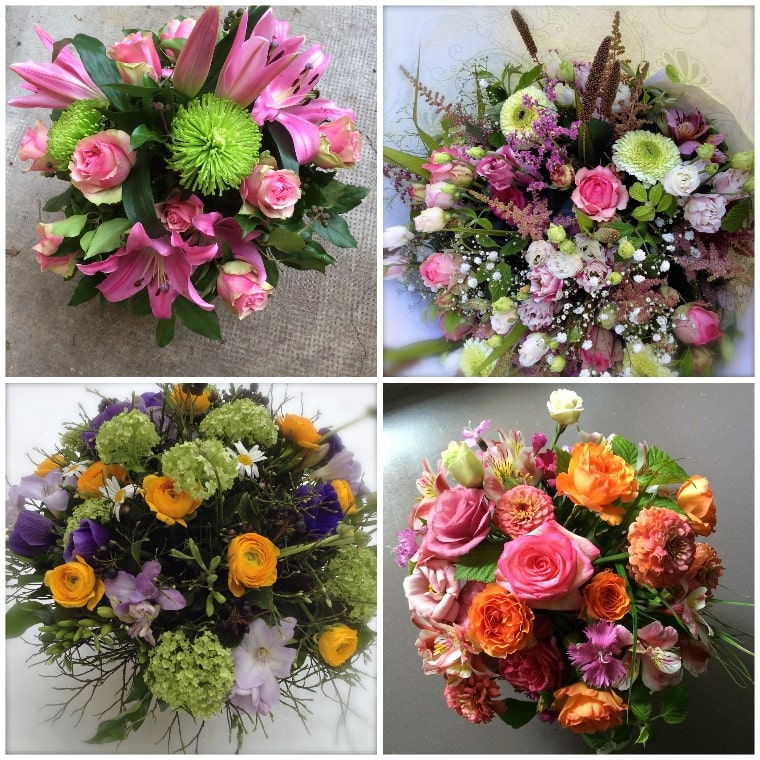 Special occasions would not be complete without good flowers, good thing Schachtner could provide you with stunning traditional arrangements suited best to make your events even more special. They combine different kinds of flowers of different colors to create a rather magnificent floral arrangements.
| | |
| --- | --- |
| SPECIALTY | Traditional designs |
| SELECTION SIZE | Large |
| STARTING PRICE | Starts at € 19 |
| DELIVERY FEE | Starts at € 5.95 |
| WEBSITE | http://www.blumen-schachtner.de/ |
| SOCIAL MEDIA | |
| CONTACT DETAILS | +49 89 34 75 10 |
WHAT PEOPLE LIKE
VALUE FOR MONEY. The shop only wants the best for their loyal customers so they make sure that they always do their best effort to create premium quality of products that will match the value that their customers pay for their orders.
Original design. The team is composed of professional and creative artists that create their own unique and original designs that never fails to stun their clients.
PRODUCTS
Arrangements- € 19 to € 99
DELIVERY AND PAYMENT
American Express, PayPal, Visa, Mastercard, Diner's Club
5. BAHLMANN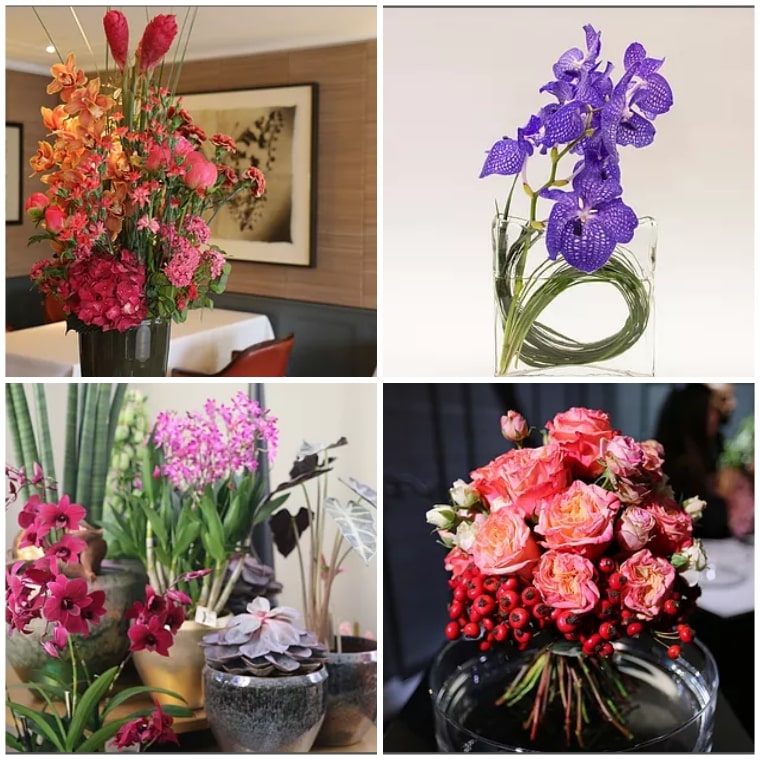 Bahlmann combines nature, arts, and passion in all their flower and plant products that is why they are one of the most sought after flower shops in Munich. They always try to go extra miles when providing products and services to their beloved clients so they really never stop from learning and recreating to produce more stunning and beautiful flower products.
WHAT PEOPLE LIKE
FLORAL SUBSCRIPTION. The shop wants to make sure that you get a daily dose of their stunning fresh flowers by offering floral subscription which can be scheduled weekly or monthly. With this subscription, you will be able to enjoy the true beauty of nature.
ELEGANT DESIGNS. The shop is known for their stunning, western-inspired floral designs that will truly leave you in awe once you get to see them for yourself. The designs are perfect for grand and fancy events such as weddings, corporate parties, and chic birthday parties.
PRODUCTS
DELIVERY AND PAYMENT
Delivery and payment details may be acquired directly from the shop.