Flowers and food are probably the best kind of combination if you want to please someone. During a date night, you must have both good food and stunning flowers in order to have a successful romantic dinner. Good thing, the country of Hungary is expert in both of these delightful things. So, before we go over the list of foods that you can devour let us first take a look at the best florists that you can find in the area.
1. EXIGENS VIRÁG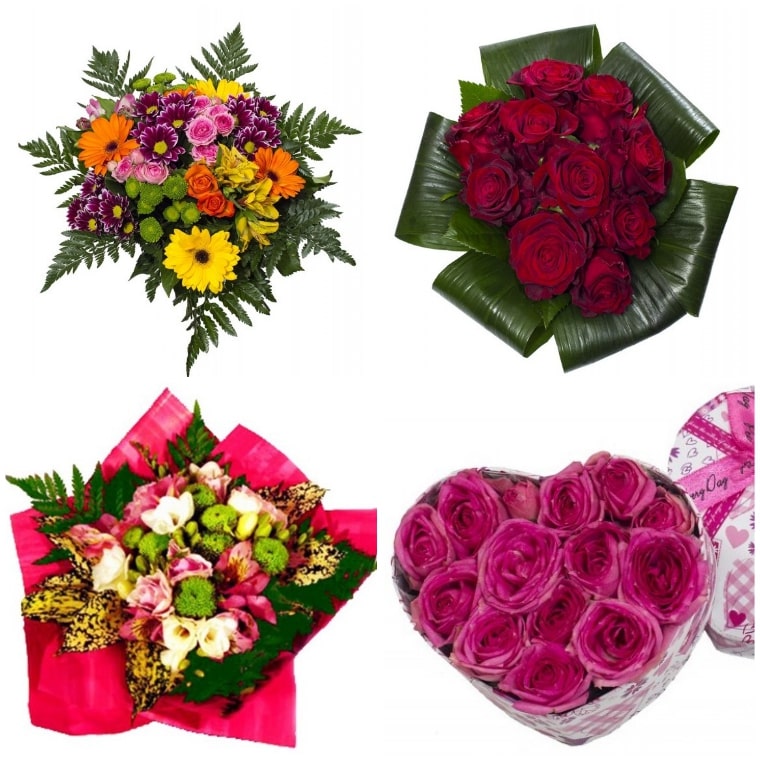 Exigens Virag is a premium flower shop in Hungary comprised of a diverse team that are highly skilled in different fields. The shop does not only showcase their flower products in retail but they also extend their services to 4 and 5 star hotels which eventually led to them bringing the shop online. Their online shop is highly accessible anytime, anywhere so you would be able to easily browse through their wonderful collection.
WHAT PEOPLE LIKE
STUNNING DESIGNS. If you are looking for truly wonderful and stunning floral designs, you should definitely visit the shop of Exigens Virag. They have the most amazing original designs perfectly suited for any kind of occasions and events.
GIFT ITEMS. Aside from creating wonderful designs, the shop is also famous for their gift items and accessories that are meant to complement with your choice of flowers such as chocolates, stuffed toys, vases, etc.
PRODUCTS
DELIVERY AND PAYMENT
Delivery service runs from 8AM to 7PM on weekdays and until 4PM on weekends. Payment methods are Visa, Mastercard, Maestro, and American Express.
2. FLEURT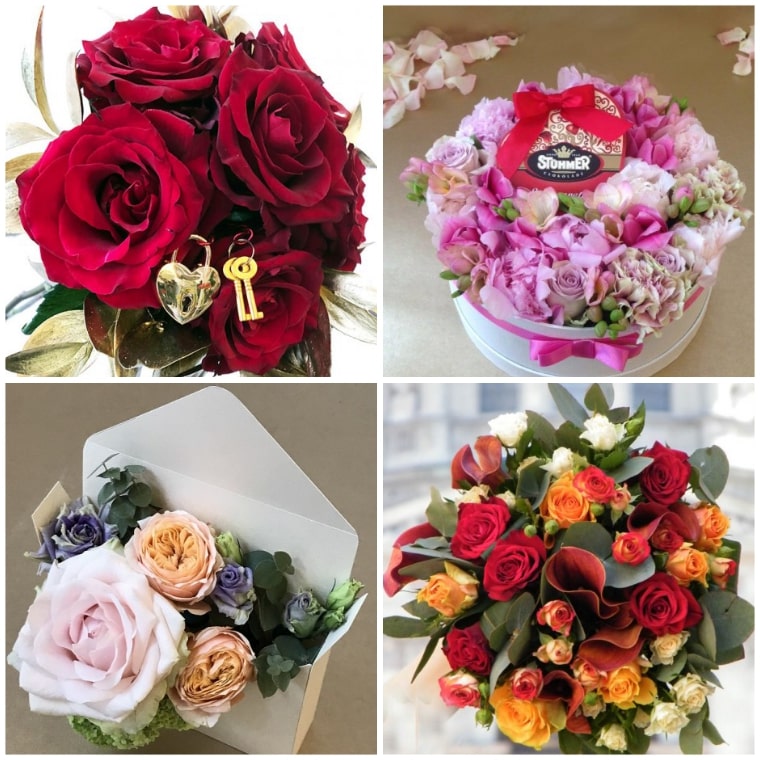 Fleurt is best known for their collection of romantic flowers particularly the ones in basket and box arrangements. Their boxed red roses gives an elegant and fashionable look that would be a very good gift for occasions such as anniversaries or a random romantic date night.
| | |
| --- | --- |
| SPECIALTY | Basket Arrangements |
| SELECTION SIZE | Large |
| STARTING PRICE | Starts at $16.95 |
| DELIVERY FEE | Calculated at checkout |
| WEBSITE | https://xn--virgklds-bza8f9j.hu/hu/ |
| SOCIAL MEDIA | IG:@fleurtvirag |
| CONTACT DETAILS | 06 1 321-8122 |
WHAT PEOPLE LIKE
EXPRESS DELIVERY. Can't wait to send a special someone a bouquet of roses? Not a problem! Fleurt now offers express delivery service that only take 2 hours after your order has been settled. So, no more waiting game.
FINE WEDDING DECORATIONS. Aside from arranging flowers and delivering them, the shop also offers to decorate your wedding using their own fresh collection of flowers. They promise that with their creative ideas, you will have the best wedding that you have ever dreamed of.
PRODUCTS
Flower Boxes – $24 to $415
Flower Bouquets – $16 to $182
DELIVERY AND PAYMENT
Mastercard, PayPal, Visa, Maestro, American Express
3. ENDORPHINE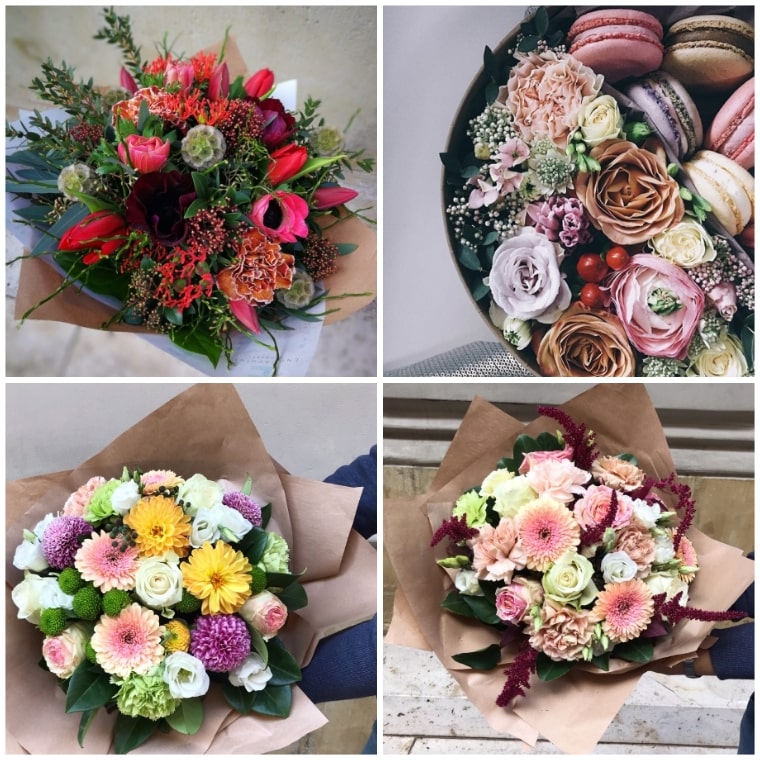 If you want to send someone a flower arrangement that are classic-looking yet does not leave behind a modern touch, you should definitely have your orders made at Endorphine. Their collection of fresh bouquets are just truly stunning which are perfect for all kinds of occasions may it be a simple dinner party or a grand bridal shower for your best friend.
| | |
| --- | --- |
| SPECIALTY | Blooming wrapped bouquets |
| SELECTION SIZE | Medium |
| STARTING PRICE | Starts at $46 |
| DELIVERY FEE | Calculated at checkout |
| WEBSITE | https://endorphine.hu/ |
| SOCIAL MEDIA | |
| CONTACT DETAILS | +36 1 614 7851 |
WHAT PEOPLE LIKE
PREMIUM SELECTION. Aside from leaving their customers in awe with their truly beautiful flower arrangements, the shop also offers other high quality items particularly macaron boxes and wines. These products are sworn to be delightful and worth the purchase.
VALUE FOR MONEY. Every purchase must be given importance and proper value appreciation not only by the buyer but also the seller. This attitude is always observed in the shop so they make sure that all the products that they are satisfies their customers and every centavo spent on each item is worth it.
PRODUCTS
Flower Boxes – $46 to $15000
DELIVERY AND PAYMENT
Payment and delivery details may be directly requested from the shop.
4. DIFIORI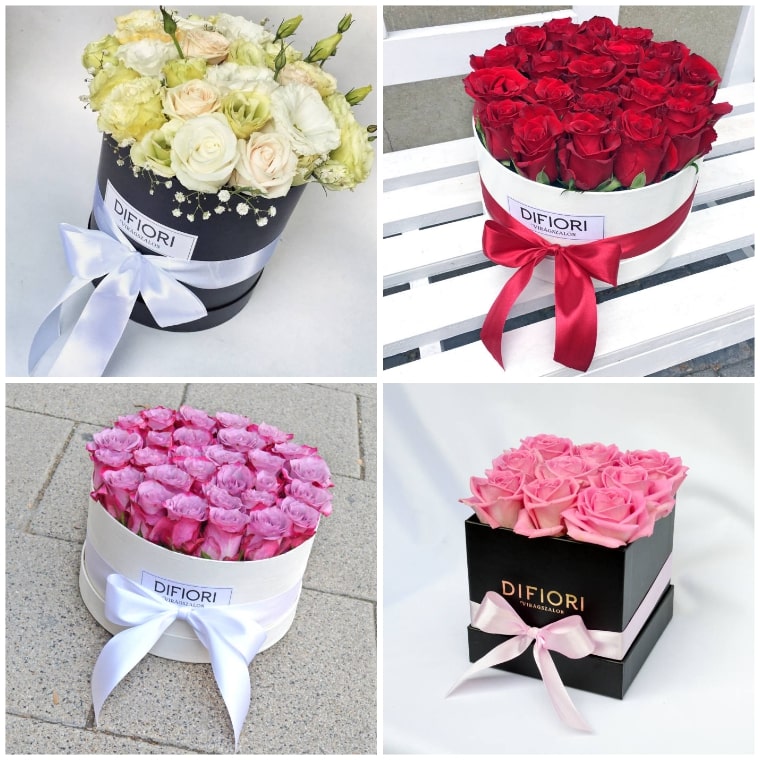 Are you a fan of fancy packaged flower products? Would you love to see fresh roses first thing in the morning? If yes, then you should definitely contact Difiori and have them create your own box of fresh roses. No need to worry about the budget, too because they make sure that all their flower products are affordable to whoever wants it.
WHAT PEOPLE LIKE
24-HOUR SHOPPING EXPERIENCE. Part of the perks that the shop has opened along with their online transactions is the possibility of placing orders whenever you want to. Their online shop has enabled 24-hour shopping experience for its beloved customers so you can browse through their products anytime, anywhere.
AFFORDABLE PRICES. While keeping the best quality of flowers, Difiori has managed to lessen the expenses of their buyers by offering their products at very affordable prices. With these tags, surely anyone could experience and see for themselves the best floral design in Budapest.
PRODUCTS
Flower Boxes – $14 to $259
DELIVERY AND PAYMENT
Visa, Mastercard, Maestro, CIB Bank
5. ARIOSO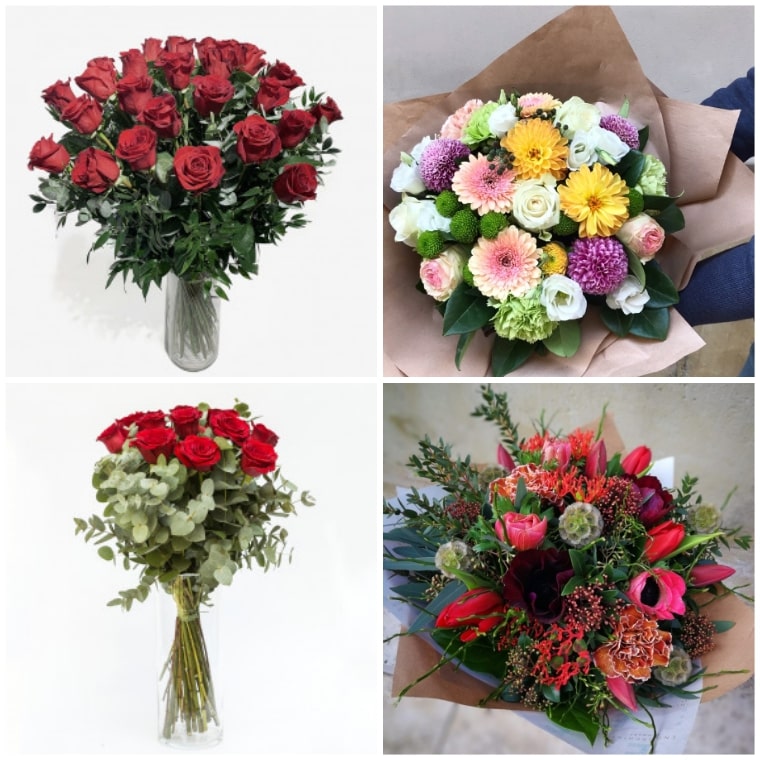 Whether you want a simple hand tied bouquet or a stunning wrapped one, Arioso sure have everything to offer you. Their flower products are guaranteed to be always fresh and fragrant so you won't have problems with them about the quality. They are also known for their great service that is why many of their customers keep coming back to them.
WHAT PEOPLE LIKE
GREAT SERVICE. Whatever situation and whoever they serve, the shop always remains to be reliable and trustworthy. Starting from their order confirmation up until their delivery services, they never fail to provide amazing service.
WORKSHOPS. Are you dying to know how the team is able to create stunning flower arrangements for different occasions? Worry not because the shop actually offer workshop events to show you and help you begin your experience in flower arrangements.
PRODUCTS
Flower Bouquets – 3000 ft to 89500 Ft
DELIVERY AND PAYMENT
For delivery and payment details, you may directly contact the shop via phone or email.