When you think about the Philippines one of the best things that it has to offer is the abundance of tropical fruits. Especially with the kind of climate that this country has and countless islands that houses various kinds of fruits and plants, you will definitely never run out of fresh fruits. So, if you are craving some nutritious and delicious snacks, look at the list of your 5 best options for fruit baskets.
1.      FRUIQUET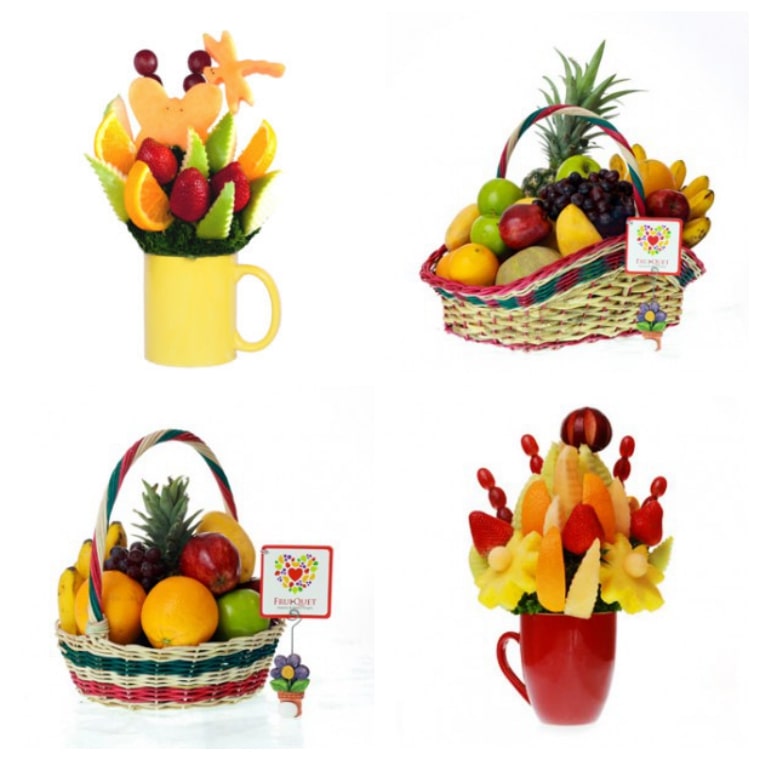 Fruiquet is a shop that homes the concept of the combination of fruits and bouquet. With the skills and passion for art and fruits, the creative team of Fruiquet came up with the idea that many Filipinos, and even foreign clients really indulge in. Being the first of its kind in the Philippines, Fruiquet pride themselves with their original and freshest collection of fruits and arrangements.
| | |
| --- | --- |
| SPECIALTY | Fruit bouquets |
| SELECTION SIZE | Large |
| STARTING PRICE | Starts at ₱590 |
| DELIVERY FEE | Starts at ₱200 |
| WEBSITE | https://fruiquet.com |
| SOCIAL MEDIA |   |
| CONTACT DETAILS |   |
WHAT PEOPLE LIKE
CREATIVITY. The shop is best known for their creative and unique approach in packaging their fruit products. Instead of putting these delicious and sweet fruits in simple baskets, the shop has come up with a more creative and stunning idea of turning them into bouquets.
GOOD CUSTOMER SERVICE. The shop is not only known for their magnificent products, but they also maintain strong and good relationship with their beloved customers. They always make sure that their clients get what they paid for and they are 100% satisfied with the service that they are getting.
PRODUCTS
Fruit Bouquets – ₱590 to ₱8500
Fruit Basket – ₱1490 to ₱2490
DELIVERY AND PAYMENT
For the shop to deliver, they are required to purchase a minimum amount of P1, 250.
2.      FRUITS IN BLOOM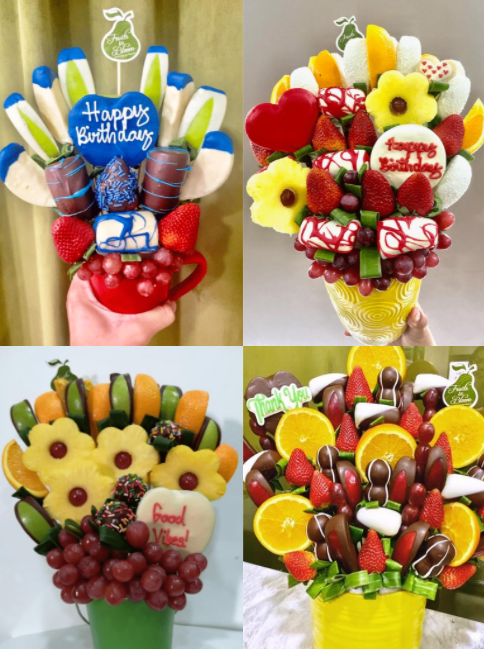 Another great shop to consider if you're looking for fruit baskets to send to the Philippines is Fruits in Bloom. Considered as the first business to offer fruit edible arrangement in the country, they're popular for their eye-catching bouquets made up of sweet fruits and decadent chocolate.
What makes Fruits in Bloom amazing is that their goodies are very nice to gift. They're all aesthetically pleasing, plus, it's still enjoyable as it is healthy.
Take a look at some of their fruit baskets on the website, or even contact them for a chance to customize your own.
WHAT PEOPLE LIKE
FAST TRANSACTIONS. Fruits in Bloom is known for their hassle-free processing and transactions. With just a few clicks, customers are able to fully order their items at the website and have it delivered to their respective recipients. Payment is also quick using their available methods.
SEASONAL DESIGNS. Aside from Fruits in Bloom's classic designs, they also offer some arrangements made available only at busiest seasons. They have great Valentine's Day fruit bouquets, as well as dainty bunches for Mother's Day or even for Christmas. Each one is amazing, mouth-watering, and something you surely shouldn't pass up to try.
FRESH FRUITS. Another thing that makes Fruits in Bloom a great choice is that they only cater to the best quality of fruits native to the Philippines and even some directly imported from other countries. They undergo condition checking first before they're used in any fruit bouquets, as to control the standards Fruits in Bloom puts out. Rest assured that their fruits and other goodies are safe to eat, and of course, delicious!
PRODUCTS
Fruit Arrangements
Chocolate dipped strawberries
Mixed Fruits
Fruit Bouquets
Wedding Arrangements
Party Arrangements
Cocktails
Giveaways
DELIVERY AND PAYMENT
Accepts PayPal and major credit cards
3.      FLOWER DELIVERY PHILIPPINES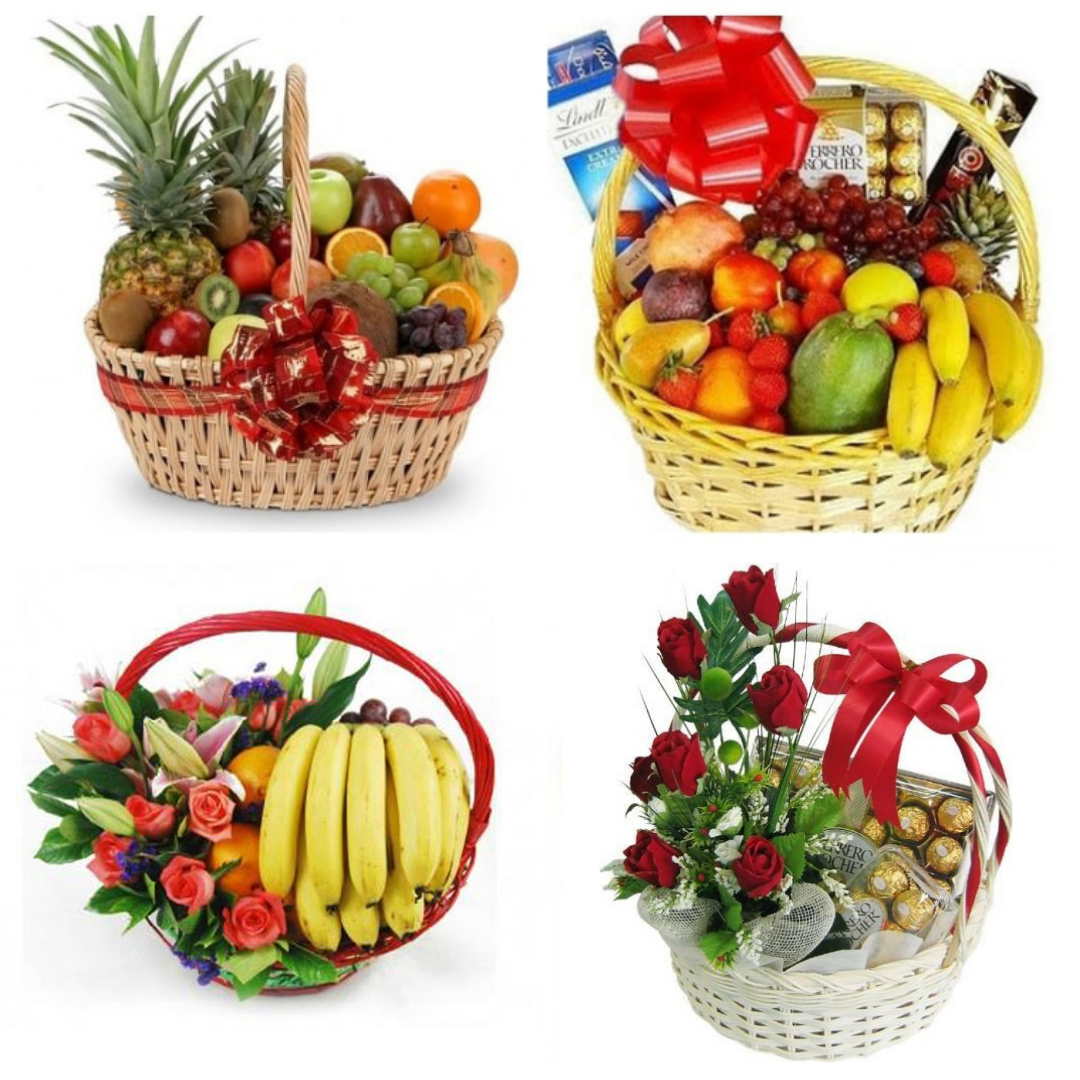 Flower Delivery Philippines is a large online shop that offers lots of fresh products including fruits, flowers, and other gift items such as gourmets, balloons, wines, chocolates, etc. The shop has a large collection of fresh fruits that they guarantee to be always in high quality and they promise to provide excellent delivery service that their beloved clients truly deserve.
| | |
| --- | --- |
| SPECIALTY | Fruit gourmets |
| SELECTION SIZE | Large |
| STARTING PRICE | Starts at ₱2100 |
| DELIVERY FEE | Free Same Day Delivery |
| WEBSITE | https://flowerdeliveryphilippines.net |
| SOCIAL MEDIA |   |
| CONTACT DETAILS | (+63) 977 329 5031  |
WHAT PEOPLE LIKE
SAME DAY DELIVERY.  If you are not able to place your orders ahead of time, you do not have to worry because Flower Delivery Philippines offers same day delivery for as long as you place your orders not later than 4 o'clock in the afternoon.
FREE DELIVERY. Nothing would make any client happier than knowing that the shop offers to deliver their orders with no extra charges. The shop wants their clients to feel appreciated and extremely satisfied with their service so they always make sure to give their best in terms of service and products.
PRODUCTS
Fruit Basket – ₱2100 to ₱3995
DELIVERY AND PAYMENT
Visa, Mastercard, PayPal, American Express, Maestro, Bank deposit / transfer to BDO (Banco de Oro).
4.      FLORIST MANILA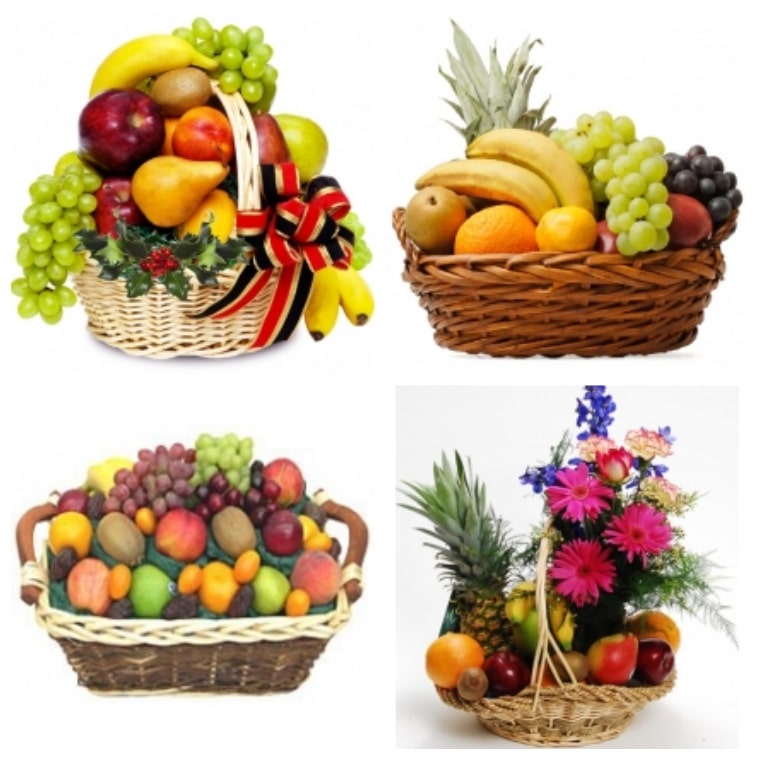 Florist Manila is another online shop that offers flowers and fruit delivery services to the entire area of Manila. Their fruit products are imported by trusted local growers that is why they are sure to offer truly fresh and healthy fruits. They also provide affordable fruit basket items that are appropriate for all kinds of events.
| | |
| --- | --- |
| SPECIALTY | Fresh fruit baskets for all occasion |
| SELECTION SIZE | Large |
| STARTING PRICE | Starts at ₱3000 |
| DELIVERY FEE | Starts at ₱663 |
| WEBSITE | https://www.floristmanila.com |
| SOCIAL MEDIA |   |
| CONTACT DETAILS | +639380850684 |
WHAT PEOPLE LIKE
VALUE FOR MONEY. The shop believes that their customers must always get the best service and products that they deserve that is why they always strive to provide them with excellent quality of products and services. The shop also appreciates all the money that you spend in purchasing their products so they ensure you that every centavo that you spend will be worth its value.
GOOD SERVICE. Aside from the fact that the shop offers the best quality of fruit baskets in Manila and the entire country, they also maintain good relationships with their customers. They always make sure that they are available to assist them and accommodate all their queries for a truly enjoyable shopping experience.
PRODUCTS
Flower Basket Arrangement – ₱3000 to ₱6000
DELIVERY AND PAYMENT
Debit and credit cards, bank transfers, remittance centers
5. PHILIPPINE BLOOMS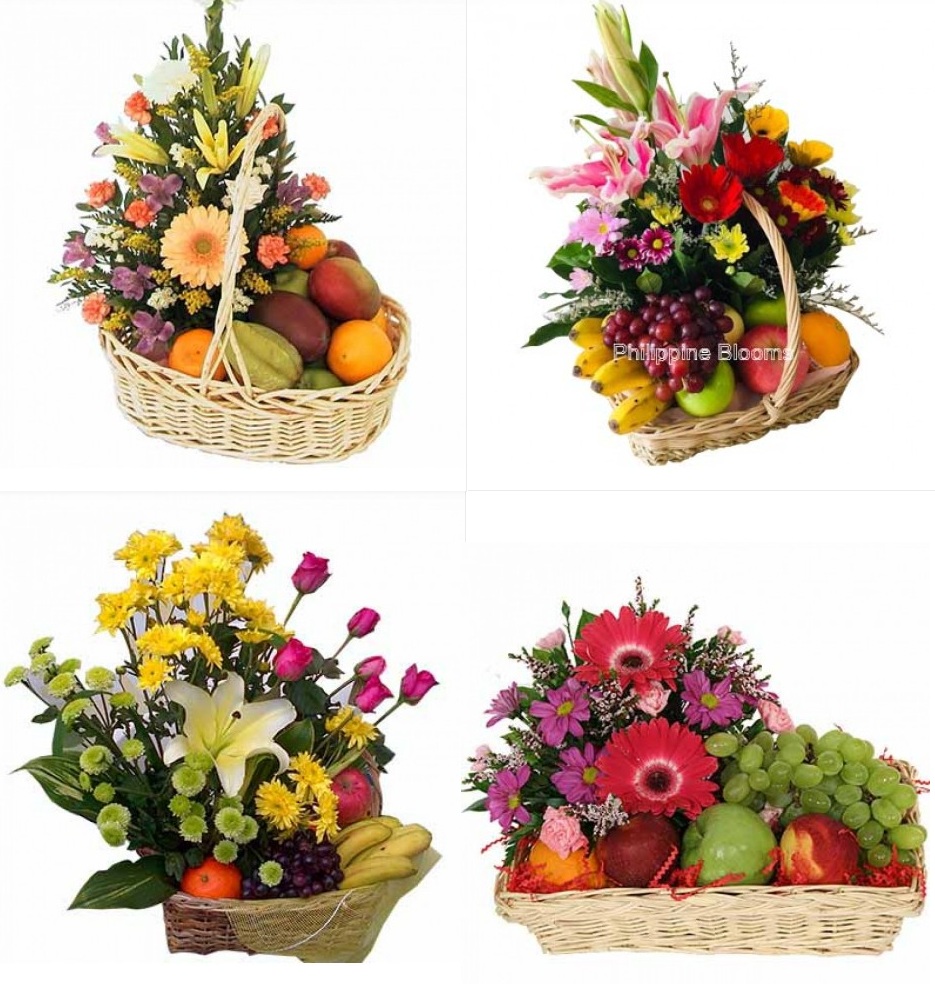 You can also have your favorite fruit basket with the help of Philippine Blooms. This is actually a flower shop but it also offers fruit baskets to their customers. Thus, you can shop from their online site and choose among the options provided.
Their fruit basket comes with a flower decor. So, you will be pleased when you have your blooms delivered at your place.  
| | |
| --- | --- |
| Specialty | Fruit baskets with flowers |
| Selection Size | Moderate |
| Starting Price | Php 3,490 |
| Delivery Fee | Free (for Manila area) |
| Website | |
| Social Media |   |
| Contact Details | +632 8772 3657 | [email protected] |
WHAT PEOPLE LIKE
FREE SHIPPING

. You can save more money when you transact at Philippine Blooms. This is for the reason that they offer free delivery to their clients. Thus, you won't have to pay additional fees when you send flowers to your recipient. 

SAME DAY DELIVERY.

The shop also provides same day delivery to its clients. That being said, you can have your blooms on the day you placed an order from the shop. 
PRODUCTS
FRUIT BASKET:

Php 3,490 – Php 5,490
DELIVERY AND PAYMENT
Same day delivery applies to orders placed and confirmed before 5:00 pm. Accepted payment: PayPal, VISA, Western Union, MoneyGram, Cebuana Lhuilier, LBC, MLhuilier, and Palawan Padala
6. FLOWERS N' GIFTSHOP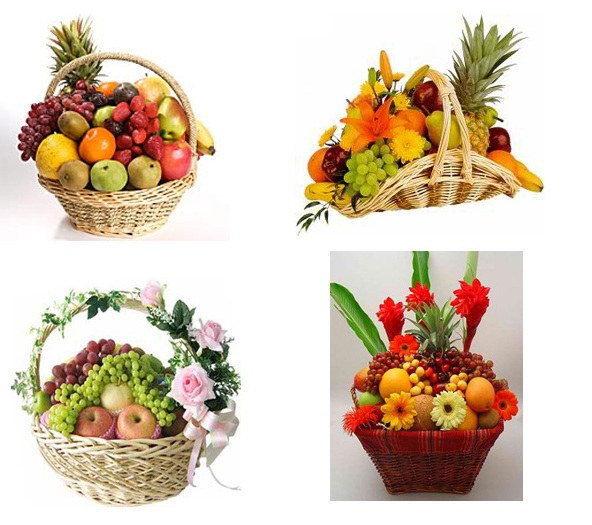 Flowers N' Giftshop is your one-stop shop if you are looking for the perfect gift that will be suited for any occasion. From fresh blooms to gift baskets, the shop has a collection full of premium quality products that anyone will totally enjoy.
Their gift baskets consist mostly of fruit baskets that are filled with a variety of tropical fruits. Some even have extra special items like wines and chocolates to complete the whole package. Freely select the ones most suited for your needs and budget.
| | |
| --- | --- |
| SPECIALTY | Blooms and gifts |
| SELECTION SIZE | Large |
| STARTING PRICE | From $42.45 |
| DELIVERY FEE | Free |
| WEBSITE | |
| SOCIAL MEDIA | Instagram: @flowersngiftshop_phils |
| CONTACT DETAILS | 02 7146119/+ 63 9166541960 /+63 9999180280 | [email protected] |
WHAT PEOPLE LIKE
FRESH PRODUCTS.

Whether it is a flower arrangement or a basket of fruits, Flowers N' Giftshop guarantees that all of their products are always kept fresh and in the best quality.

AFFORDABLE PRICES.

For a relatively low price, it truly is a win-win situation for you to purchase their products as the shop never compromises quality.
PRODUCTS
FLOWER ARRANGEMENTS
FRUIT BASKETS
GIFT HAMPERS
DELIVERY AND PAYMENT
Delivers anywhere in the Philippines.
7. GIFTBLOOMS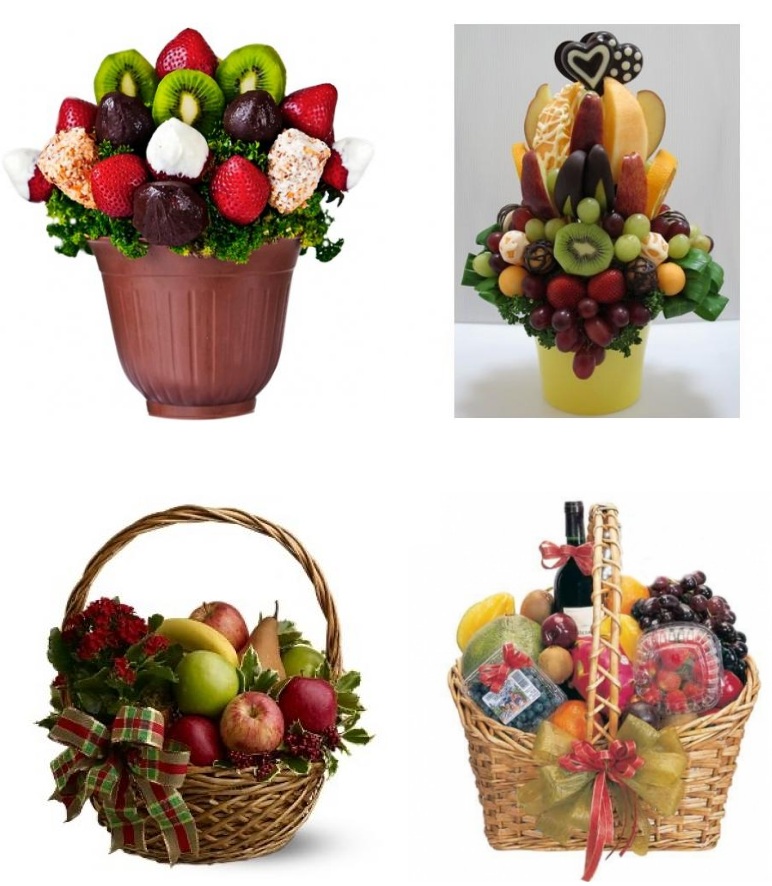 Giftblooms is your one-stop shop in Manila when it comes to premium gift baskets. Most of their collections are gift products like fruits, chocolates, wines, cookies, etc. while they also make room for non-edibles like balloons, flowers, and plants.
Being in a tropical city, Giftblooms has the advantage of providing fresh and high-quality fruit baskets which can be a perfect gift for your friends and families or a healthy treat for yourself. These gift baskets also come in creative presentations for added element.
8. Phil Flower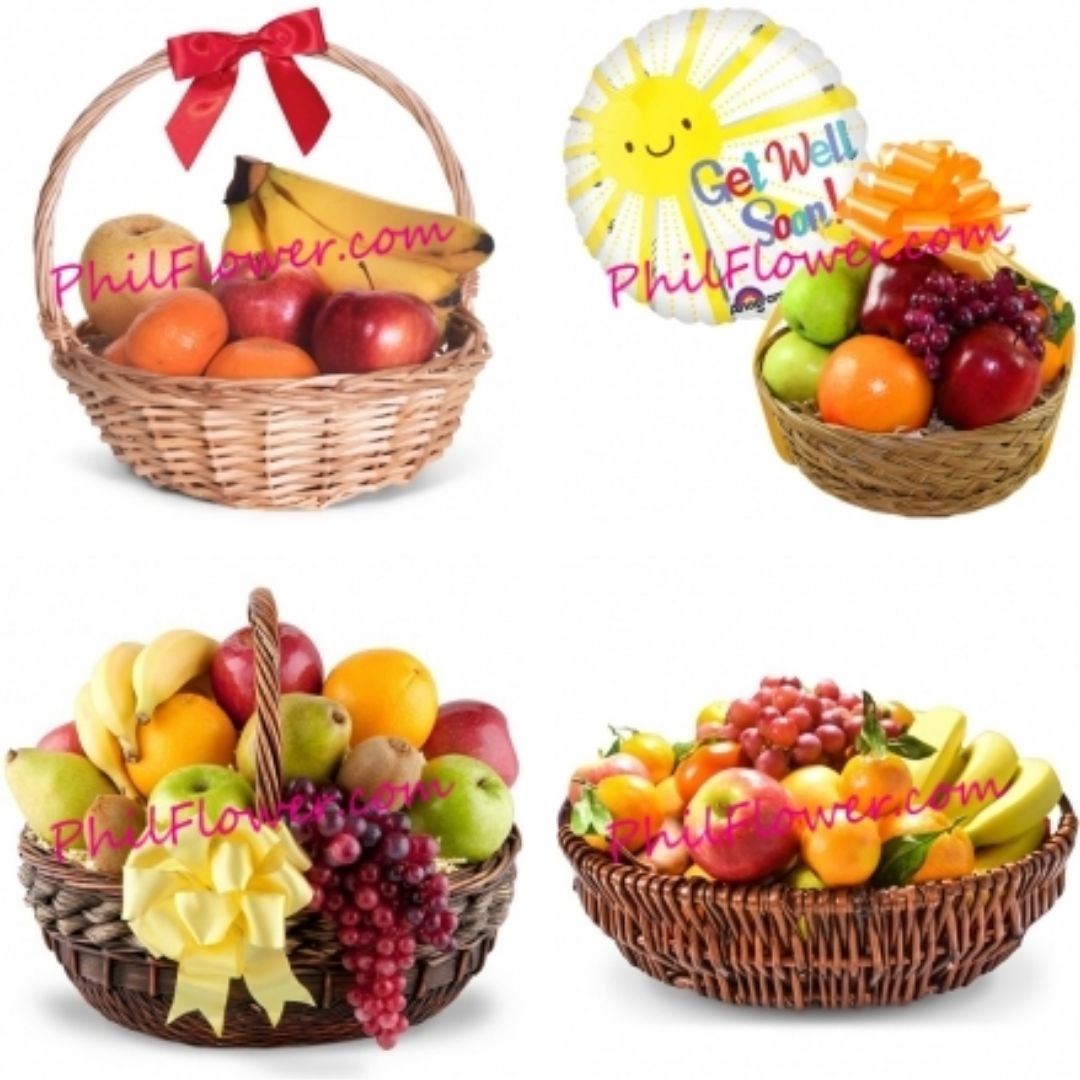 Phil Flower offers a comprehensive list of presents for you to buy for your loved ones. Ranging from single stems and gorgeous bouquets to chocolates and fruit baskets, you're sure to find something that you'll deem fit for the occasion. Look into their list, head on to Phil Flower's website!
SPECIALTY
Fruit Baskets with Balloons
SELECTION SIZE
Large
STARTING PRICE
starts at ₱898.73
DELIVERY FEE
Fee is computed upon checkout
WEBSITE
https://www.philflower.com/
SOCIAL MEDIA
FB: https://www.facebook.com/philflower1 TWT: https://twitter.com/philflower1
CONTACT DETAILS
Metro Manila.Philippines
Phil: +6322313634
Phil: +639270071250
+639270071250
USA: +1 (213) 457-3191
[email protected]
WHAT PEOPLE LIKE
Complete Care Package – Partner your fruit baskets with balloons and even a very beautiful bouquet to complete the perfect present or get well soon gift. Contact the shop for any modifications and they'll be glad to accommodate change.
Same Day Delivery – Experience convenience like no other with Phil Flower's fast and efficient delivery. Order before 1pm and they'll be sure to send it the very same day!
PRODUCTS
Bouquets
Cakes
Gifts
Combo Gift Sets
Fruit Basket
DELIVERY AND PAYMENT
VISA, Master Card, PayPal, American Express, Discover, BDO, BPI, Remittance Centers
9. SPEEDREGALO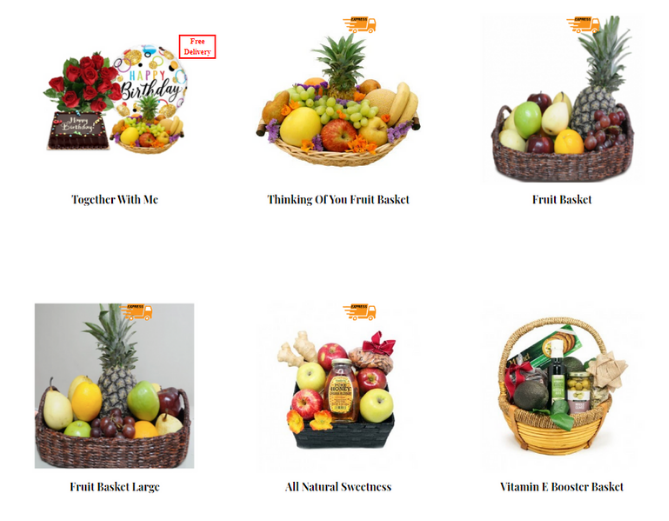 SpeedRegalo offers a convenient way for customers to avail of gifts for upcoming special events, like birthdays, anniversaries, or Mother's Day. Their catalogue features a wide array of gift items, ranging from fruit baskets to desserts to branded items. 
WHAT PEOPLE LIKE
EXPRESS DELIVERY. Knowing how important delivery time is, SpeedRegalo offers an express delivery option where customers can avail of an item and have it sent to the designated address on the same day. (Subject to item availability).
LARGE COLLECTION. At SpeedRegalo, indecision is easily solved thanks to the wide array of items they have on their catalogue. There's a gift option for everybody, be it sweet treats, flowers, handy household items, or even Lechon!
PRODUCTS
CHOCOLATES
FLOWER COLLECTION
WINES AND SPIRITS
PERSONALISED GIFTS
HUGGABLE GIFTS
FRAGRANCES
CAKES AND PASTRIES
BALLOON ARRANGEMENT
TOYS
DELIVERY AND PAYMENT
Accepts major credit cards, PayPal, PayMaya, and BancNet
10. FLOWERSTORE.PH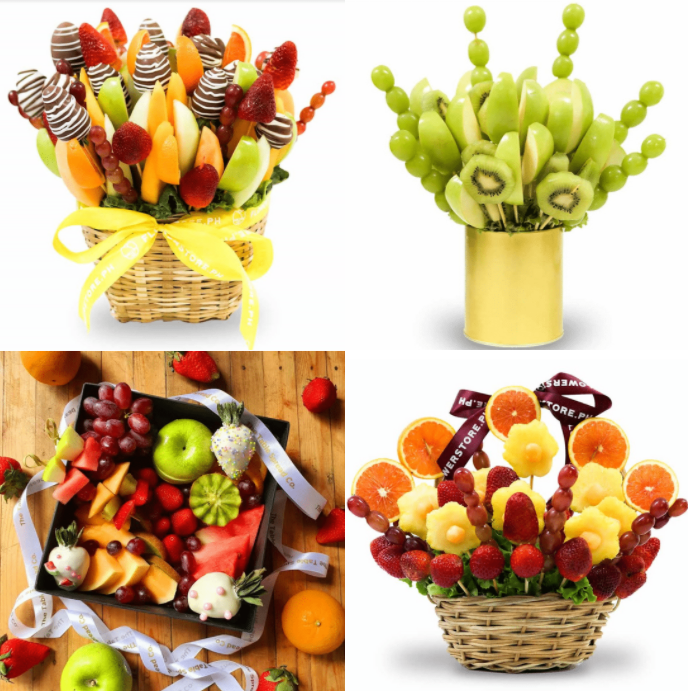 Next on the list is FlowerStore.PH, a shop where you can get almost everything you can think of giving to someone. Their wide variety of novelties includes floral arrangements, electronics, jewellery, beauty products, and of course, food and fruit baskets.
What's more, they manage all of their services through an online platform, which means they're open 24/7 to receive orders. 
Make sure to consider FlowerStore.PH for a hassle-free and fantastic experience when it comes to gift-giving, especially for fruit baskets!
WHAT PEOPLE LIKE
CASH ON DELIVERY. If you need gifts fast and don't have the means to pay for them online, FlowerStore.PH offers a cash on delivery option. This is a convenient way for customers to ensure that they get what they pay for, seeing the quality of the blooms and items beforehand. Plus, cash on delivery can be an excellent way to start buying from the flower shop if you're still not an expert in online floral shopping.
MULTIPLE BRANCHES. FlowerStore.PH indeed guarantees fresh goodies as they have connections to shops from all over the country, which means they can send off arrangements and baskets from sites near you. It's convenient and fast.
FREE SAME-DAY DELIVERY. FlowerStore.PH offers same-day delivery for free if your orders go above PHP 699! It's a great deal as you won't have to worry about any other fees added.
PRODUCTS
Flowers & Plants
Gifts & Baskets
Edible Arrangements & Food
DELIVERY AND PAYMENT
MasterCard, VISA, PayMaya, GrabPay, PayPal, GCash, Cash on Delivery