In the past, buyers used to go to a mall or stall to order flower bouquets. It's inconvenient for some because not all have the luxury of time. Fortunately, everyone can now have their flower bouquets even without setting a foot out of their house. And this is through online flower delivery. If you're looking for a good flower shop that offers same day flower delivery in Atlanta, check this list to find out.
1.     French Market Flowers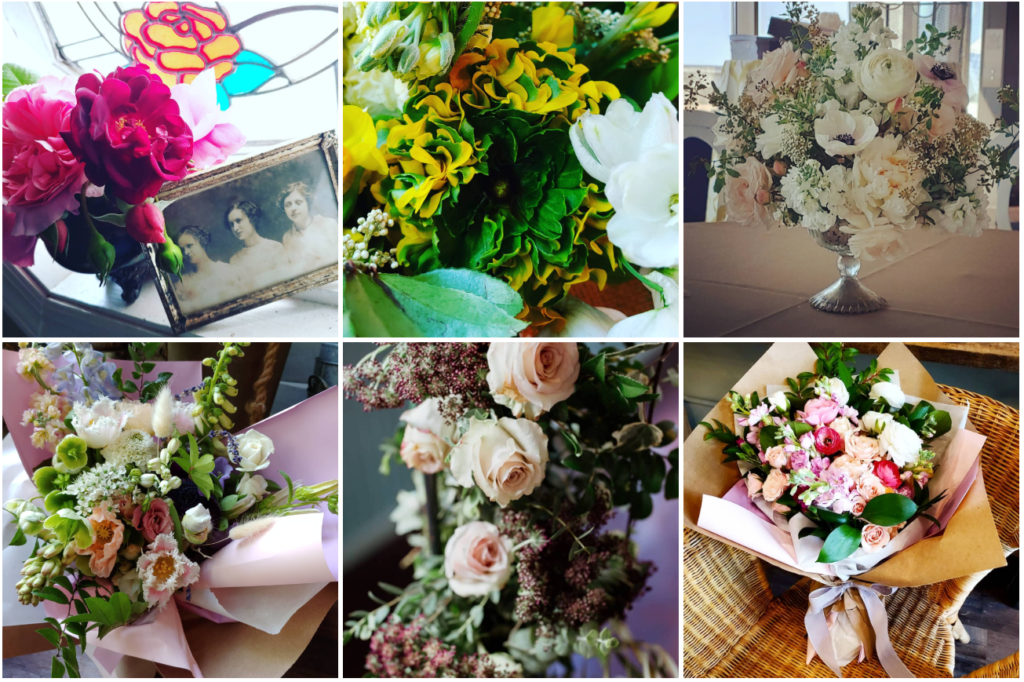 French Market Flowers is in the top 10 of the best flower shops in the United States as a whole. Offering flower arrangements and delivery services that are unparalleled, the shop owns their own organic shop where they source all of their blossoms. This ensures you as a customer that the quality is controlled and that they will provide you only the best of quality. When picking out arrangements, you have a choice with the pre-designed flowers or making up your own concoction. The combinations are endless, so make sure to take them up in their offer in helping you every step of the way!
SPECIALTY
Farm Babe Bouquets
SELECTION SIZE
Moderate
STARTING PRICE
Starts at $60
DELIVERY FEE
Starts at $15
WEBSITE
https://www.frenchmarketflowersatlanta.com/
SOCIAL MEDIA

FB: https://www.facebook.com/FrenchMarketFlowers/

IG: @french_market_flowers

CONTACT DETAILS
(470) 698-2145
WHAT PEOPLE LIKE
Flower Subscription – If you'd like to enjoy weekly or monthly blooms freshly cut the same day, delivered at your door to have that extra happiness, then you should take up French Market Flowers' Flower Subscription where you'd get the best flower of the day as a surprise.
Hassle-free Service – You can order online for a quick delivery with their pre-made arrangements or you can call them through their mobile hotline to talk to their designers about what you desire and create a bouquet made in your own style.
PRODUCTS
Signature French Box – starts at $60
Vase Arrangements – starts at $60
Seasonal Bouquet – starts at at $60
Hat Box Arrangement – starts at $120
DELIVERY AND PAYMENT
The shop accepts both cash and credit card for payment.
2. CHELSEA FLORAL DESIGNS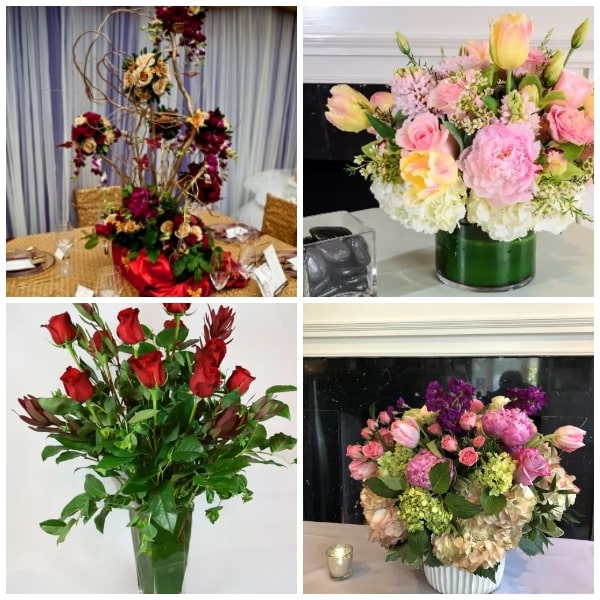 Chelsea Floral Designs is a family owned flower shop that exudes expectations. They ensure that customers are given excellent service every step of the way. They maintain their top flower shop status by using only the best quality fresh flowers. They also use equipment to keep the quality of the flowers always looking and smelling fresh.
WHAT PEOPLE LIKE
LARGE COLLECTION. Whether you want a bouquet of long stemmed roses or a basket of fresh lilies, Chelsea Floral Designs guarantees that they have everything you need and they promise that they are always of high quality.
AFFORDABLE PRICES. Budget will never be an issue if you choose to have your flowers arranged and delivered by Chelsea Floral Designs because they offer these at very low prices.
PRODUCTS
Wedding Flowers
Romantic Flowers – $94 to $400
DELIVERY AND PAYMENT
Contact shop for more details.
3. CARITHERS FLOWERS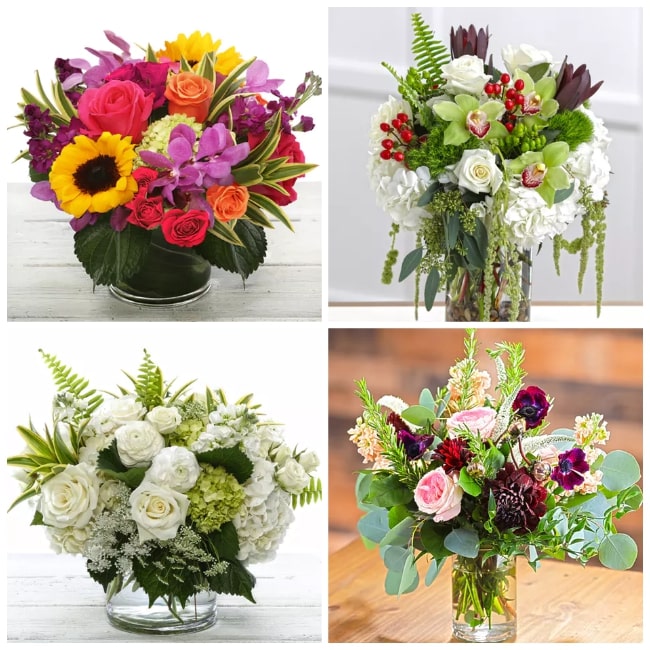 Carither wants to make your every floral shopping experience with them unique. That's why they promise that they don't make the same flower arrangements every time you order. They wanted flowers to express themselves beautifully through the beautiful combination of different kinds. They usually use mixed flowers to let the arrangement speak for itself the beauty of flowers instead.
WHAT PEOPLE LIKE
STUNNING DESIGNS. Carither is applauded for their stunning flower arrangements especially made by their talented and creative florists.
PRODUCTS
Luxury Flowers – $125 to $250
Summer Flowers – $64 to $100
DELIVERY AND PAYMENT
Contact shop for details.
4. FROM YOU FLOWERS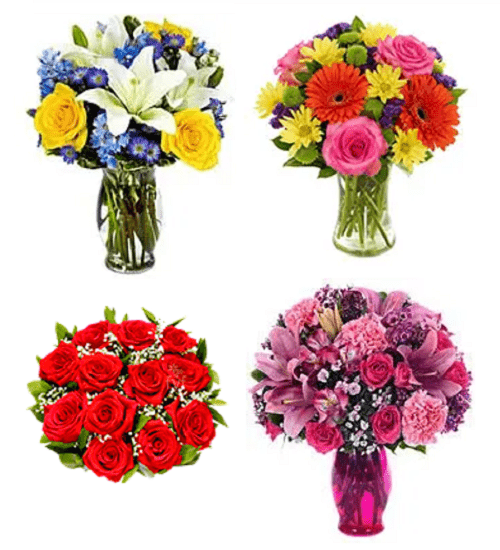 From You Flowers have been providing stunning flower arrangements to the people in Atlanta. Currently, they also make their beautiful creations available to order through online platform. Their design is still traditional but they seem to play with contemporary design a bit. That's why their arrangements look familiar yet refreshing to the eye.
WHAT PEOPLE LIKE
EASY TO ORDER. Ordering of flowers is made easy because the shop has created an online shop where you can easily browse through their collection and order as many as you want to.
GREAT SERVICE. With the good reviews that the shop is getting, it is clearly seen how they are known for their great service and strong relationship with their clients.
PRODUCTS
Summer FLowers – $39 to $60
Romantic FLowers – $24 to $70
Bouquets – $24 to $90
DELIVERY AND PAYMENT
Visa, Mastercard, PayPal, AMEX, Discover, Amazon, Google Pay
5. FLOWERS BY LUCAS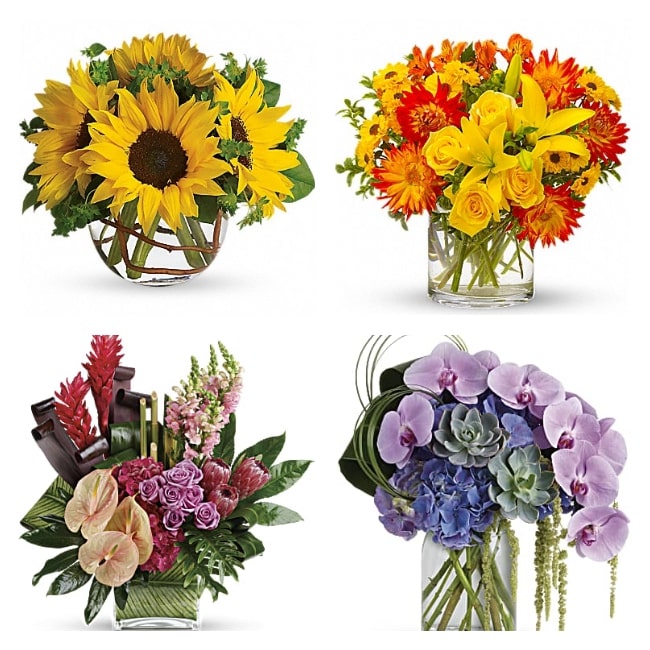 Flowers by Lucas has been in the business for more than 50 years now. It has been the life-long mission to wow their customers. That's why the shop probably know the most hit flower arrangement design. They make their original collection really stand out from other competitors which makes them even more traditional. Since the design of their flowers look more traditional due to the well known signature flower arrangement, they also try trendy designs.
| | |
| --- | --- |
| SPECIALTY | Traditional and modern designs |
| SELECTION SIZE | Large |
| STARTING PRICE | Starts at $39 |
| DELIVERY FEE | Starts at $15 |
| WEBSITE | https://www.flowersbylucas.com/ |
| SOCIAL MEDIA | |
| CONTACT DETAILS | (404) 523-2909 |
WHAT PEOPLE LIKE
VALUE FOR MONEY. Flowers by Lucas ensures their beloved customers that they get the value of their money by providing high quality of flower arrangements and flower delivery services.
PRODUCTS
Summer Bouquets – $39 to $400
Modern Bouquets – $49 to $300
DELIVERY AND PAYMENT
Visa, Mastercard, Discover, AMEX
6. FLORIST ATLANTA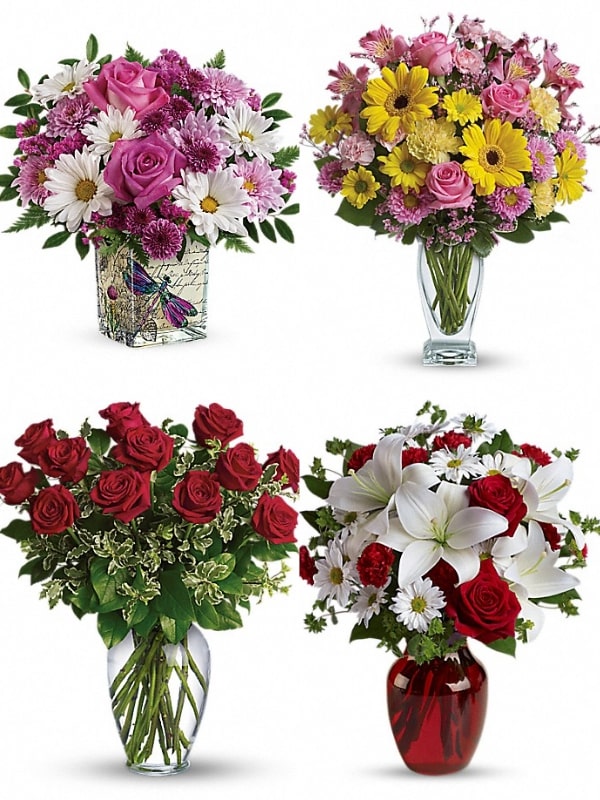 Florist Atlanta prides themselves with their ability to create any kind of flower arrangements for all types of occasions. Their creative team always keep themselves updated on the current trend in the industry of floral design. Of course, they never lose the touch of their own art, so just imagine the combination of 2 magnificent design in one flower product.
| | |
| --- | --- |
| SPECIALTY | Deluxe fresh blooms |
| SELECTION SIZE | Large |
| STARTING PRICE | Starts at $25 |
| DELIVERY FEE | Starts at $10 |
| WEBSITE | https://www.floristatlanta.biz/ |
| SOCIAL MEDIA | |
| CONTACT DETAILS | (404) 355-4898 (800) 229-3482 |
WHAT PEOPLE LIKE
100% CUSTOMER SATISFACTION. The shop receives positive feedback from their customers because of the great products and services that they get, thus you are guaranteed to be always 100% satisfied with their work.
PRODUCTS
Summer Bouquets – $45 to $100
Roses – $25 to $100
DELIVERY AND PAYMENT
Cash, Visa, MasterCard, American Express, Discover
6.   PEACHTREE PETALS

Peachtree Petals expresses their love and passion towards art and flowers through their beautiful creations. And it really translates to their creations, which are obviously works of arts. They also incorporate trendiness in their creations which are inspired by the current trends not only on flower arrangement, but also on art, design, and fashion.
WHAT PEOPLE LIKE
RELIABLE DELIVERY. The shop has the best record in providing excellent flower delivery services because they always make sure to send them without any delays and at the best condition.
EXTRA ITEMS. Peachtree Petals does not only offer fresh flowers but they also sell gift items that will perfectly go with any kind of flower arrangement.
PRODUCTS
Wedding Bouquets – $56 to $400
Spring Flowers – $40 to $70
DELIVERY AND PAYMENT
Visa, Discover, AMEX, Mastercard
8. BUCKHEAD FLORIST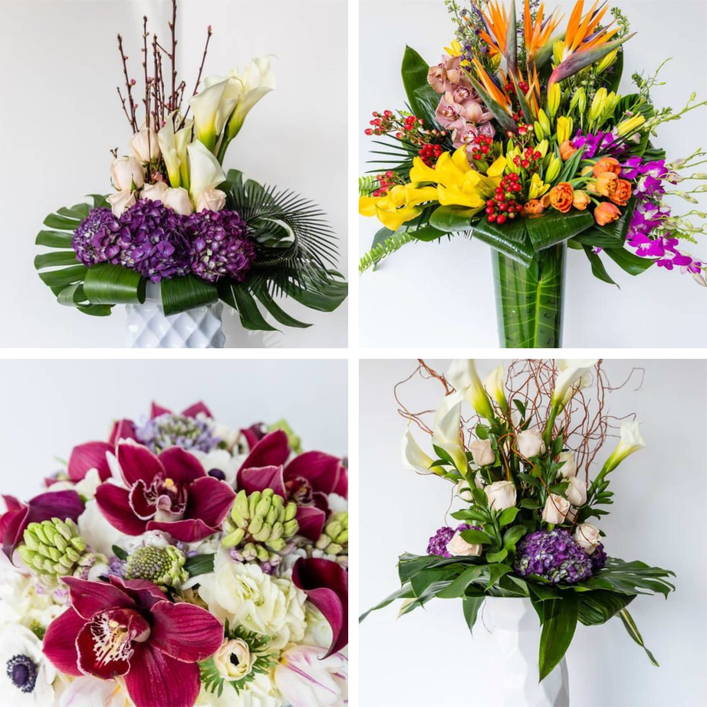 One of Atlanta's gems, Buckhead Florist is the premier boutique florist in the area. It's known in the industry for its stellar customer service, and it's something they take pride in. If you find something that you like but would like to tweak it, that's no problem with Buckhead Florist! All you have to do is talk to them and they'll gladly make it for you just as long as it's within their means and timeframe.
WHAT PEOPLE LIKE
GUARANTEED 100% SATISFACTION. It's one thing for a shop to claim 100% satisfaction, and it's another thing to follow through with it. You're in luck with Buckhead Florist because they mean what they say. As a result, they've been able to build trust with their clients and have kept them loyal.
SAME DAY DELIVERY. In line with their dedication to keep their customers happy, they also offer same day flower delivery. Do keep note that they have a cut-off time for same day deliveries.
PRODUCTS
Flower Arrangements – $175 to $475
DELIVERY AND PAYMENT
Their standard delivery fees apply to orders for addresses located anywhere in the U.S. or Canada. There may be additional charges for special request or rush deliveries. Orders for delivery anywhere in the U.S. or Canada have to be placed before 2PM in the time zone of the recipient to ensure same day delivery.
Contact for more information on payment options and payment policy.