Austin is truly one of the best places to have fun, be alive, and probably be romantic. With the place's natural beauty, no doubt that one could not resist to feel happiness and warmth. It is also a known fact that sending flowers to someone is an evident way of expressing romance so while you're in the city, why not check out on the best florist that you could find? Here's a list to help you out.
1. FREYTAG'S FLORIST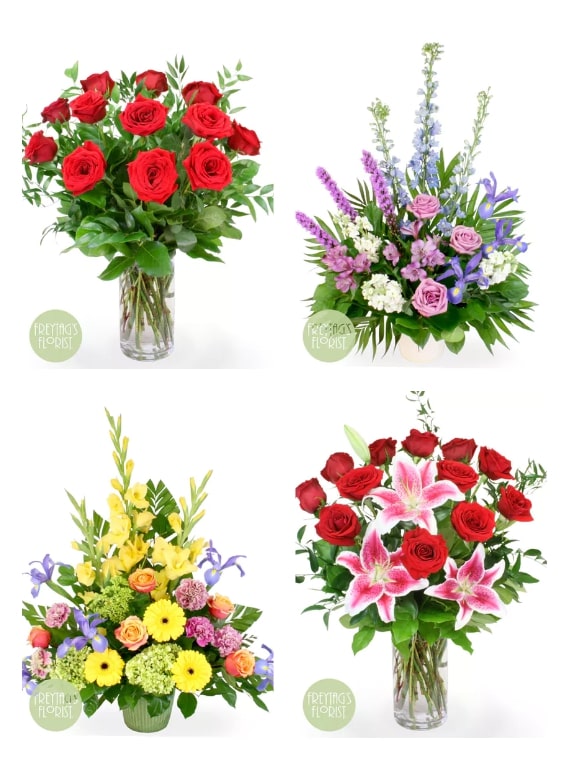 Freytag's Florist was born with the desire to share the beauty of fresh flower across Austin. They strive to provide a variety of designs to the growing shop enthusiasts. That's why they explore designs from traditional to trendy flower arrangements. They also ensure that each flower possess quality that meets your expectations as customers. They only source the most premium quality of flower and design them perfectly.
WHAT PEOPLE LIKE
ROSE ARRANGEMENTS. They use rose in all of their flower arrangements yet there is always variety in their creations. Each design looks unique and seems to convey a different message.
REFINED COLLECTION. Their collection is curated. Everything you see in their online shop hot through a vetting process to ensure that style and design meet the qualifications of their consumer.
PRODUCTS
Roses – $80 to 4450
Sympathy Flowers – $60 to $350
DELIVERY AND PAYMENT
Contact shop for details.
2. KING FLORIST OF AUSTIN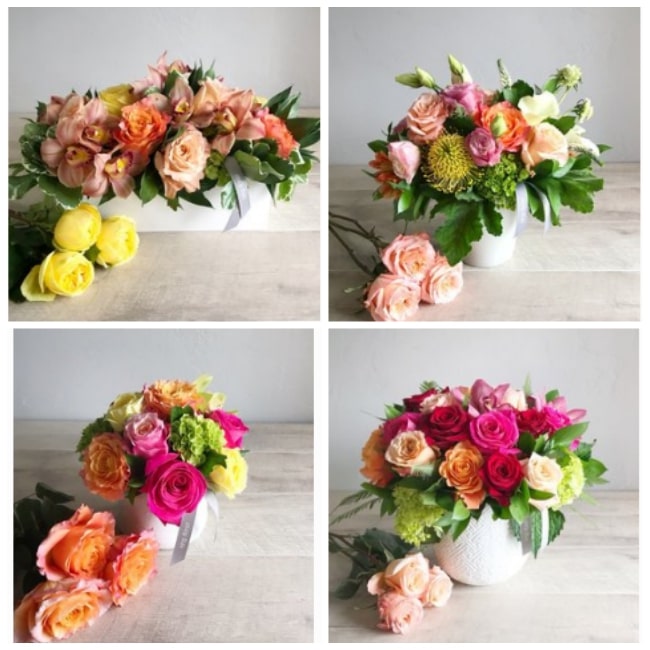 Looking for a perfect centerpiece for your dining table? Or looking for a flower arrangement that would look well on your bedside table? Look no more. King Florist specializes in designing flower arrangements that would look great indoors and would complement your interior design. They create obscure and unique flower arrangement created especially for that specific space.
WHAT PEOPLE LIKE
UNIQUE VASES. They also have a great collection of vases that they have acquired through time. The collection is well curated that only fits their style and taste. The collection is uniquely beautiful that are perfect for traditional and contemporary flower arrangements.
PRODUCTS
Vase Arrangements – $60 to $600
DELIVERY AND PAYMENT
Major debit and credit cards.
3. ALI BLEU FLOWERS & GIFTS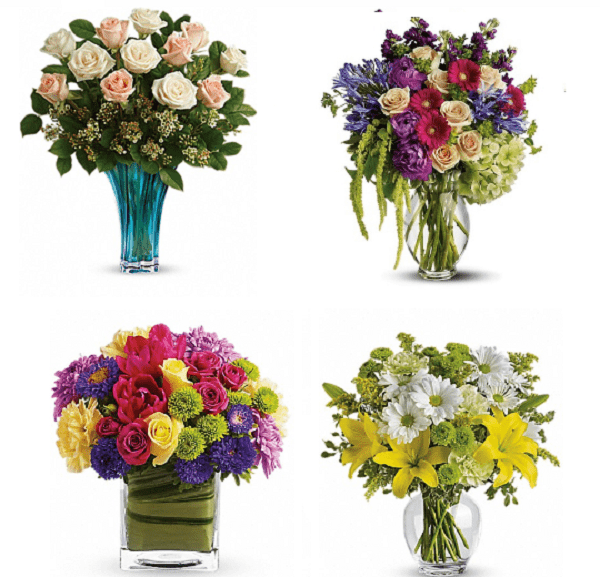 Ali Bleu is a flower shop creates wonderful floral designs that are traditional yet sophisticated. They specialize in using fresh and local blooms. They use different colors of flowers to convey different types of messages. They chose flowers because they believe in the power of flowers in expressing directly to the heart of their customers.
WHAT PEOPLE LIKE
REFINED COLLECTION. Their collection is curated. Everything you see in their online shop hot through a vetting process to ensure that style and design meet the qualifications of their consumer.
PRODUCTS
Romantic Flowers – $40 to $400
Spring Bouquets -$40 to $400
DELIVERY AND PAYMENT
Visa, AMEX, Mastercard, Discover
4. BEN WHITE FLORIST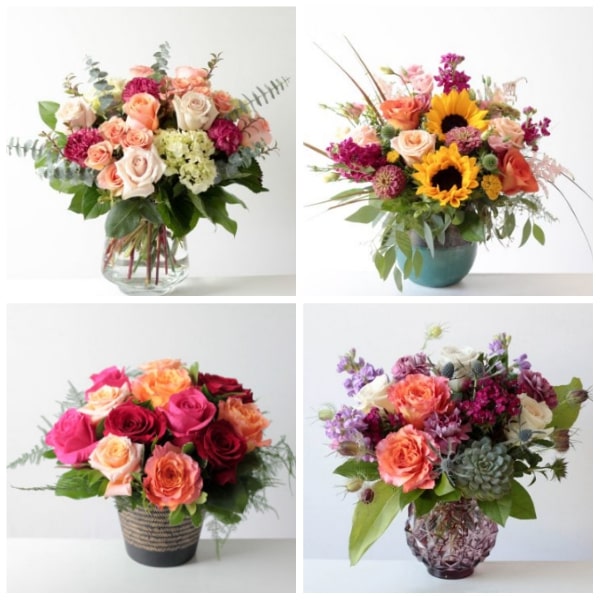 Ben White Florist is a home of creativity and freshness. They are more than guilty to be charged as artistic bias. They only create flowers that they also would want to share to their loved ones. More than that, they have a great selection of flowers varieties from the most common to the rarest. However, they still believe that flowers are paramount in artistry so they make sure to have fresh stocks of flowers.
WHAT PEOPLE LIKE
CUSTOM FLOWER ARRANGEMENT. They have a great collection of flowers both in their physical shop and the online shop. Still can't find the perfect gift for your loved one? Just tell their staff what you're looking for and they'll be happy to assist you.
PREMIUM FLOWER ARRANGEMENT. Flower arrangement at Ben White Florist is dazzlingly sophisticated. This would go very well with formal events that requires a good taste in art and design.
PRODUCTS
MIxed Flowers – $40 to $300
DELIVERY AND PAYMENT
Contact shop for inquiries.
5. ENCHANTED FLORIST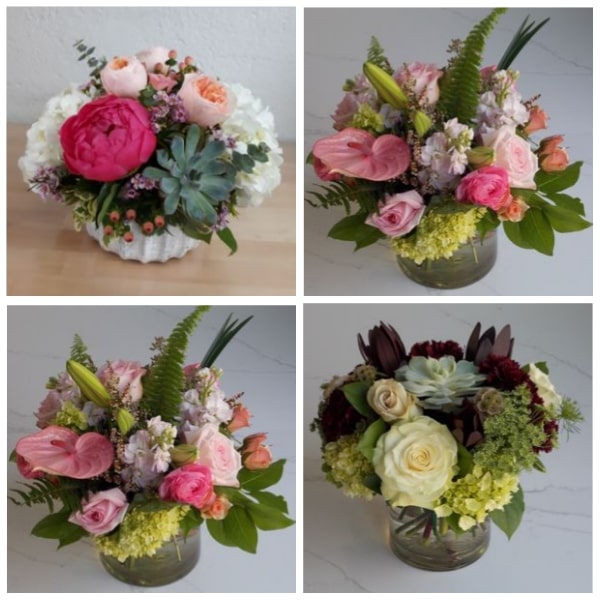 Enchanted Florist specializes in creating specialized flower arrangement for their customer's needs. Whether you're looking for a dazzling arrangement for a romantic night or traditional flowers to express your sympathy, Floramamma would create it for you. The best part is all their designs are available in their website. You could not only choose for the specific purpose, but you could also filter depending on your budget.
WHAT PEOPLE LIKE
QUALITY SERVICES. Enjoy quality of flowers and design when you choose Enchanted Florist. They are known for their quality flowers and delivery service. They guarantee to exceed customer satisfaction.
FLOWERS FOR EVERY BUDGET. If you wanted to go for a budget flower arrangement, this flower shop is the right one for you. If you want to be extra and would go out of the way to buy more expensive flowers, they'll surely deliver as well. They have a great selection of flowers that would fit your budget.
PRODUCTS
Roses – $35 to $300
Romantic Flowers – $35 to $300
DELIVERY AND PAYMENT
Visa, Mastercard, AMEX, Discover
6. ATX FLOWERS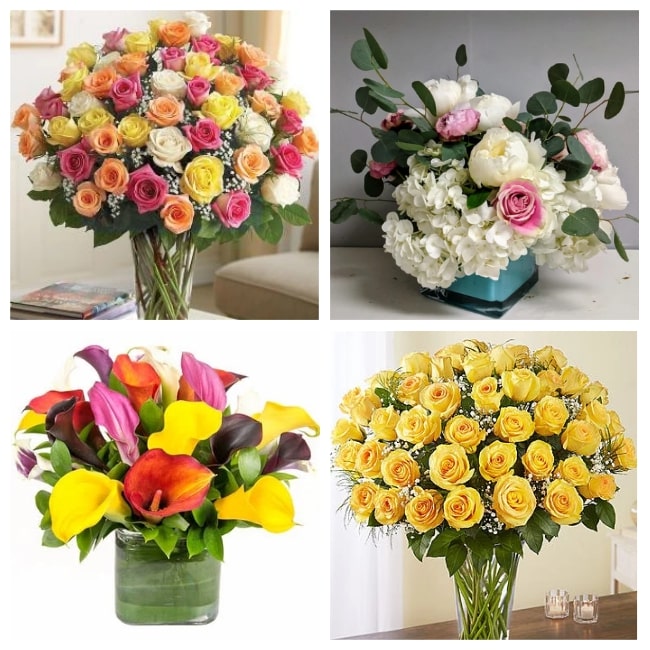 ATX Flowers has been in the business for more than 20 years making them a premium flower shop in Austin. Over the years, they have experienced different kinds of professional milestones, managed thousands of orders, and dealt with tons of clients from different parts of the area. Up until today, they never fail to wow us with their excellent service.
WHAT PEOPLE LIKE
TONS OF OPTIONS. Since the shop is the one who plants and take care of their flowers, they also have the option to expand their collection thus their large selection of chrysanthemums and gerberas.
GOOD CUSTOMER SERVICE. Over the course of 20 years, the shop has already established themselves in the market and made a good relationship with their beloved customers. Aside from making sure that their flower products are always in high quality, they also see to it that their customers are always satisfied with their purchases.
PRODUCTS
Luxury Flowers – $85 to $600
Wedding Flowers – $45 to $200
DELIVERY AND PAYMENT
Contact shop for details.
7. PARKCREST FLORAL DESIGN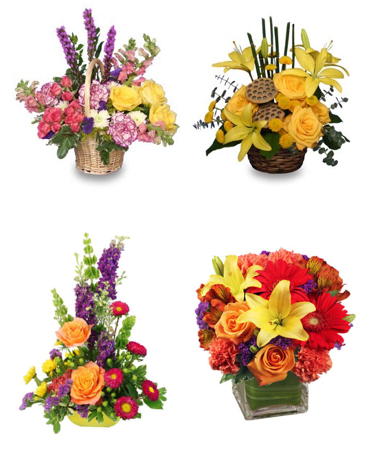 Parkcrest Floral Design is a local Austin flower provider that incorporates its own brand of creativity with the client's own preferences to each floral arrangement. Whether may it be for an elegant wedding or a solemn funeral, they have just the selection of flowers appropriate for the client's needs.
WHAT PEOPLE LIKE
FRESHLY CURATED BOUQUETS. Clients get the opportunity to receive aesthetic and personalized arrangements that is according to the color palette they have in mind come to life into an aesthetic arrangement. What we find slightly of concern though is that there could be limited availability for certain flowers since it is subject to the seasons and local grower's capacity as well.
CONVENIENT ORDERING PROCESS. Aside from being able to put some personal touches on orders, they also offer a simplified and straightforward ordering process online. Their website is highly informative and contains all needed information for first-time clients and even has a glimpse of what type of arrangements they are best known for.
PRODUCTS
Birthday Flowers- $55 to $140
Sympathy Flowers – $10.50 to $620
DELIVERY AND PAYMENT
They accept online payments and they also deliver to hospitals and funerals in the area as well.