This charming city in Texas is home to a number of places celebrating local history, culture, music and most importantly, its people. So, of course, these guys know how to properly celebrate and commemorate any occasion—by sending out tried and tested flowers! Here we've compiled the best of the best when it comes to same-day flower delivery in San Antonio.
1. ARTHUR PFEIL FLOWERS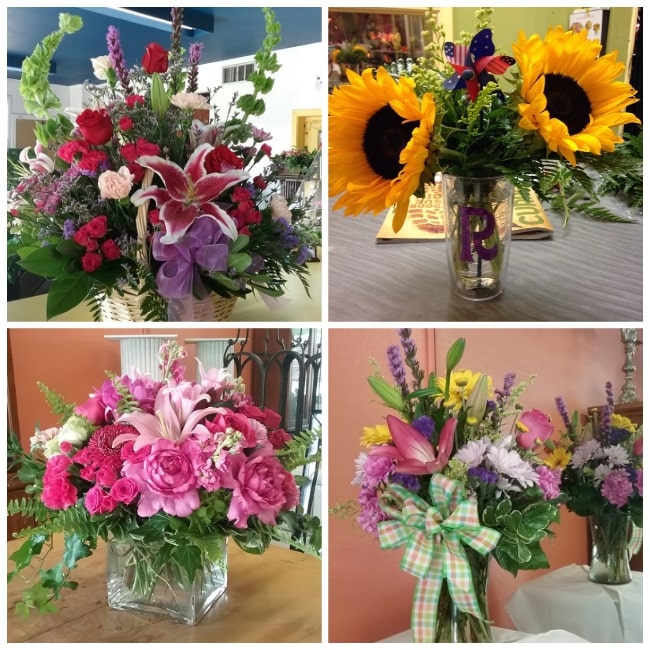 For over 46 years, Arthur Pfeil Flowers has been serving the San Antonio area. Arthur Pfeil – a certified Texas Master Florist and a graduate of Texas A&M University with degrees in Floriculture is the mind behind the company. His hands-on approach to his business is one of the reasons the shop is still standing.
| | |
| --- | --- |
| SPECIALTY | Local Designer Creations |
| SELECTION SIZE | Large |
| STARTING PRICE | $45 |
| DELIVERY FEE | Free |
| WEBSITE | https://www.apflorist.com/ |
| SOCIAL MEDIA |   |
| CONTACT DETAILS | (210) 734-5166  |  (800) 880-0411 |
WHAT PEOPLE LIKE
LOCAL DESIGNER CREATIONS. Check out this collection of flowers that the shop designers create on a daily basis. Their designs range from simple traditional bouquets to elaborate sympathy stands. 
TROPICAL COLLECTION. The flowers in this collection are the perfect gift for anyone looking for something elegant and formal. The vibrant tropical flowers arranged in a minimalistic style creates a simple look that works. This will liven up any space.
HIGH-QUALITY CUSTOMER SERVICE. The people working at Arthur Pfeil Flowers are warm professional florists he handpicked himself ready to answer all your floristry needs. This long-standing flower shop remains professional and gives out excellent customer service.
PRODUCTS
LOCAL DESIGNER COLLECTION: $45 – $300
TROPICAL HIGHSTYLE: $55 – $150
ROSE BOUQUETS: $45 – $100
EUROPEAN GARDEN BASKETS: $65 – $100
DELIVERY & PAYMENT
Same-day floral delivery to the greater San Antonio area is available, order by 1 pm. They are open Monday through Friday from 8 am to 5 pm, and Saturday from 8 am to 12 pm. Payment options include major credit cards.
2. THE FLOWER BUCKET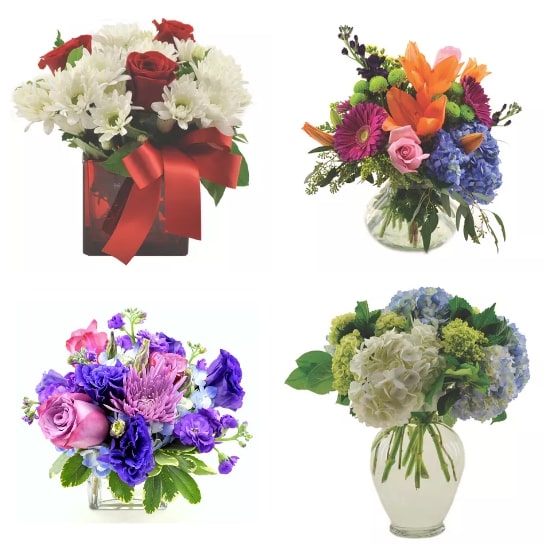 Flower Bucket's vision is to 'Help make life memorable with the natural beauty of flowers!' and you can see that in their flower designs. This family-owned local flower shop is home to San Antonio's local florists. They've been on the business since 1913 and doesn't show any signs of stopping.
| | |
| --- | --- |
| SPECIALTY | New baby flowers |
| SELECTION SIZE | Large |
| STARTING PRICE | $49.95 |
| DELIVERY FEE | Available at checkout |
| WEBSITE | https://www.theflowerbucket.com/ |
| SOCIAL MEDIA | Facebook:@theflowerbucket |
| CONTACT DETAILS | (210) 734-5161 |
WHAT PEOPLE LIKE
CHARITABLE CONTRIBUTIONS. The Flower Bucket has a fundraising program online that benefits the local schools, churches, and non-profit organizations in the San Antonio area. With every order, a customer can choose to make a donation to any participating organizations.
STYLISH BOUQUETS. Their flower collection is full of gorgeous flower arrangements that continuously elevate the usual traditional style. It's modern, trendy and consistently beautiful.
EFFICIENT ONLINE SHOPPING. What makes online shopping great? It's convenient, effortless and reliable. However, entering your personal information online should be handled carefully. Good thing their site is McAfee secured.
PRODUCTS
ANNIVERSARY FLOWERS: from $79.95
BIRTHDAY FLOWERS: from $44.95
GET WELL FLOWERS: from $44.95
SYMPATHY: from $44.95
DELIVERY & PAYMENT
Same-day delivery is available in San Antonio. Delivers from Mon – Fri: 8 AM to 4 PM and Saturday: 8 AM to 12 PM. They accept major credit cards.
3. THE BLOOM SHOP FLOWERS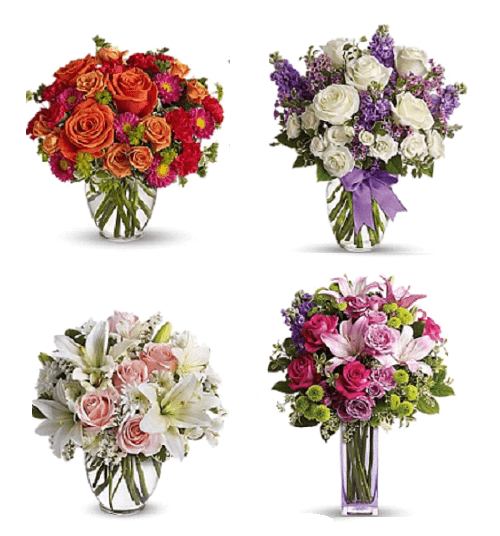 The San Antonio, Texas area, is the home of The Bloom Shop Flowers — a family-owned local florist with over 22 years of floral design experience. They are dedicated to creating a convenient online shopping experience with secure 24-hour ordering.
| | |
| --- | --- |
| SPECIALTY | Customized bouquets |
| SELECTION SIZE | Large |
| STARTING PRICE | $19.19 |
| DELIVERY FEE | Available at checkout |
| WEBSITE | https://www.bloomshopflowers.com/  |
| SOCIAL MEDIA | Facebook:@bloomshopflowers |
| CONTACT DETAILS | (210) 265-5569 |
WHAT PEOPLE LIKE
CUSTOM ORDERS. Perfect gift for someone looking for something with a bit of personal touch. Their custom arrangement of fresh flowers come at these three prices: $50.00, $75.00, and $125.00.
OPEN DAILY.  Last-minute gifts will never stress you out again. Not only does the Bloom Shop Flowers offer same-day delivery it is also open all week! And they're even available until 7 pm on weekdays. Good news to all late shoppers out there. 
AFFORDABLE SELECTIONS. The Bloom Shop Flowers believes that you get what you pay and stands by the quality of their cheaper pieces.  Truly budget-friendly. One of the things we love about this company is that it doesn't sacrifice quality for affordable prices.
PRODUCTS
BIRTHDAY BOUQUETS: from $19.19
ROSES: from $19.19
CUSTOM BOUQUET: $50 – $125
DELIVERY & PAYMENT
Same-day delivery is available. They deliver from Mon-Fri (9:00 am to 7:00 pm) and Sun (10 am – 4 pm.) Accepts major credit cards and PayPal.


4. LILAH'S FLOWER BOX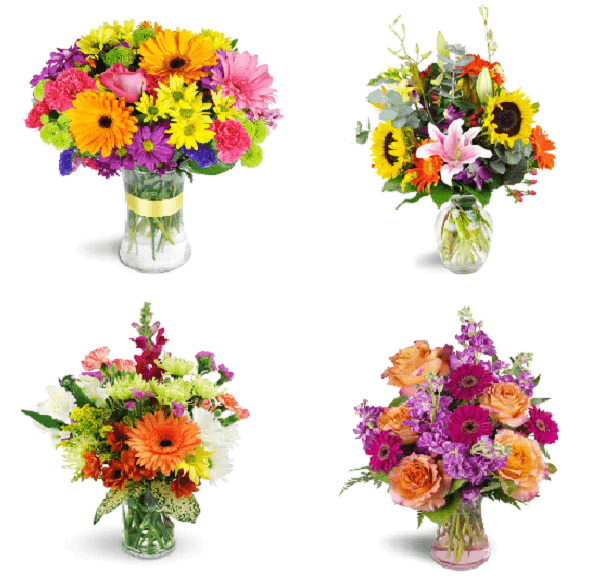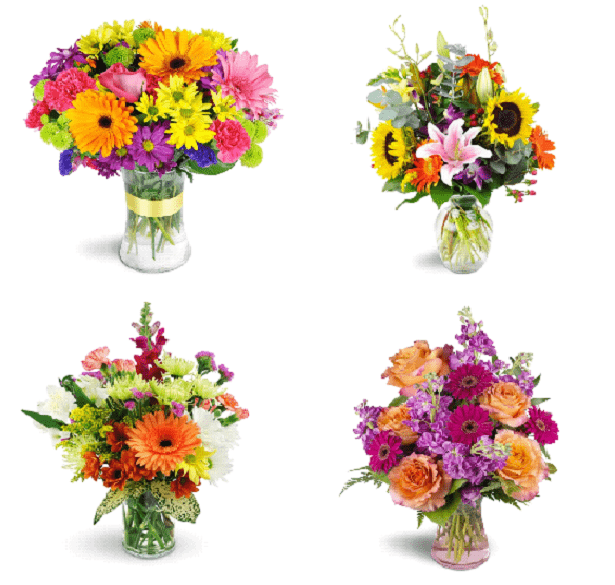 A relatively new player in the game, Lilah's Flower Box is a San Antonio based flower company started back in 2017. With consistent good service and quality flowers, they garnered their share of loyal customers.
| | |
| --- | --- |
| SPECIALTY | Summer bouquets |
| SELECTION SIZE | Large |
| STARTING PRICE | $45 |
| DELIVERY FEE | Free |
| WEBSITE | https://www.sanantonioflowers.net |
| SOCIAL MEDIA |   |
| CONTACT DETAILS | +1 (210) 544-9082 |
WHAT PEOPLE LIKE
SUMMER BOUQUETS. Their collection of vibrant seasonal flowers is perfect for those looking for something that will cheer up someone. The generous serving of colorful assortments of flowers bunched up to make a lively bouquet is something even we would want for ourselves.
FREE LOCAL ONLINE DELIVERY. It's free, need we say more? Enjoy a fresh bouquet of flowers delivered in express time with no charge at all. That's what we call a good deal. It doesn't hurt that all the flowers are hand-delivered too.
PRODUCTS
SUMMER: From $64.99
BIRTHDAY: From $64.99
THANK YOU: From $64.99
ROSES: From $45
DELIVERY & PAYMENT
Free local delivery is available for local online orders only. They accept VISA, MasterCard, Discover, and AmEx.
5. THE FLOWER FOREST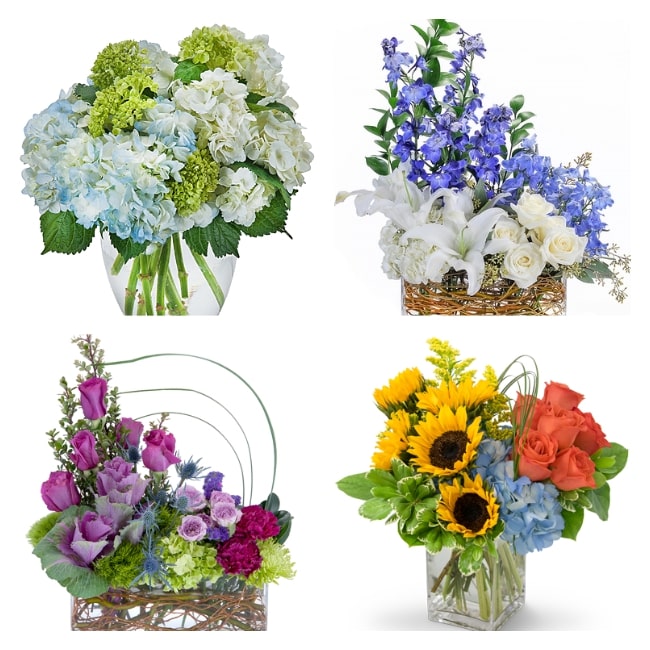 This long-standing family-run business has been arranging and sending flowers since 1986. They've constantly evolved to meet their customer's expectations that's why they've stayed in the business for so long.
SPECIALTY
Vase arrangements
SELECTION SIZE
Large
STARTING PRICE
$34.95
DELIVERY FEE
Calculated at checkout
WEBSITE
https://www.flowerforrest.com
SOCIAL MEDIA
Facebook:@TheFlowerForrest
Instagram:@TheFlowerForrest
CONTACT DETAILS
(210)822-6766
WHAT PEOPLE LIKE
TOP-NOTCH CUSTOMER SERVICE. From helpful customer service to efficient and fast same-day delivery, Flower Forest's staff is guaranteed to provide you pleasant customer experience.
RICH HISTORY.  You just know you're doing something right when you've been in the business for more than 33years. Hence, the continuous blooming business of The Flower Forest. All those years, they've not only created thousands of beautiful arrangements, but they've also won over the people of San Antonio.
PRODUCTS
SUMMER: $39.95 – $149.95
SYMPATHY: $69.95 – $89.95
BIRTHDAY: $39.95 – $169.95
ROMANTIC: $34.95 – $249.95
DELIVERY & PAYMENT
Offers same-day delivery in San Antonio and surrounding areas. Open from 8:00 a.m. to 5:00 p.m., Monday through Friday and from 8:00 a.m. to 12:00 p.m. on Saturday. Same0day delivery is available. Major credit cards accepted for online purchases.
6. THE FLORAL BASKETS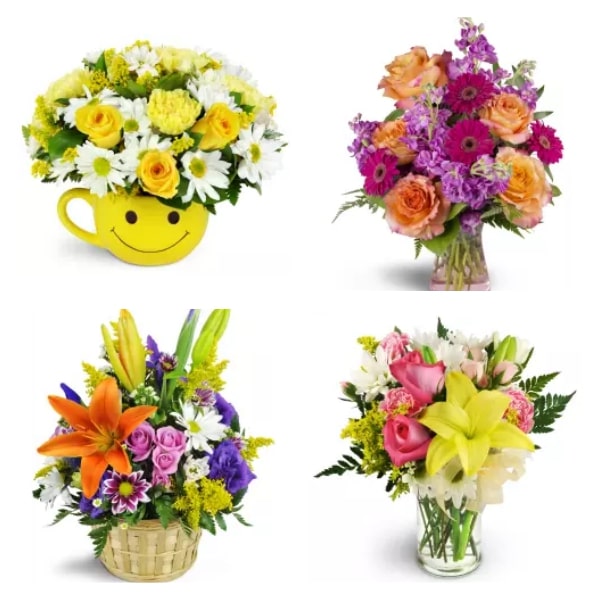 For 100 % florist-designed and free hand-delivered flowers, try The Floral Baskets. This company started back in 2012 and has continued to serve the San Antonio local with fresh flowers at honest prices.
SPECIALTY
Mixed Florals
SELECTION SIZE
Large
STARTING PRICE
$42.95
DELIVERY FEE
Free
WEBSITE
https://www.thefloralbaskets.com
SOCIAL MEDIA
Facebook:@thetuscanrosefloral
Instagram:@thetuscanrosefloral
CONTACT DETAILS
(210) 479-0777
[email protected]com
WHAT PEOPLE LIKE
BEE WELL BQT. This overly cute arrangement is the gift you should send to someone who's having a bad day or simply sick. Trust us, if the cheerful yellow assortment of flowers won't do the trick, the cute stuffed bee in the center will.
CUSTOM ARRANGEMENTS. For someone looking for a more personalized gift, let their veteran florists do their magic and let them arrange a bouquet your loved one will enjoy. Also perfect for anyone having a hard time deciding which design to pick.
PRODUCTS
SYMPATHY FLOWERS: from $50.95
BIRTHDAY FLOWERS: from $49.99
ANNIVERSARY: from $49.99
CUSTOM ARRANGEMENTS: from $55
DELIVERY & PAYMENT
Free same-day delivery for local online orders. Payment options include VISA, MasterCard, American Express & DISCOVER.
7. OAK HILLS FLORIST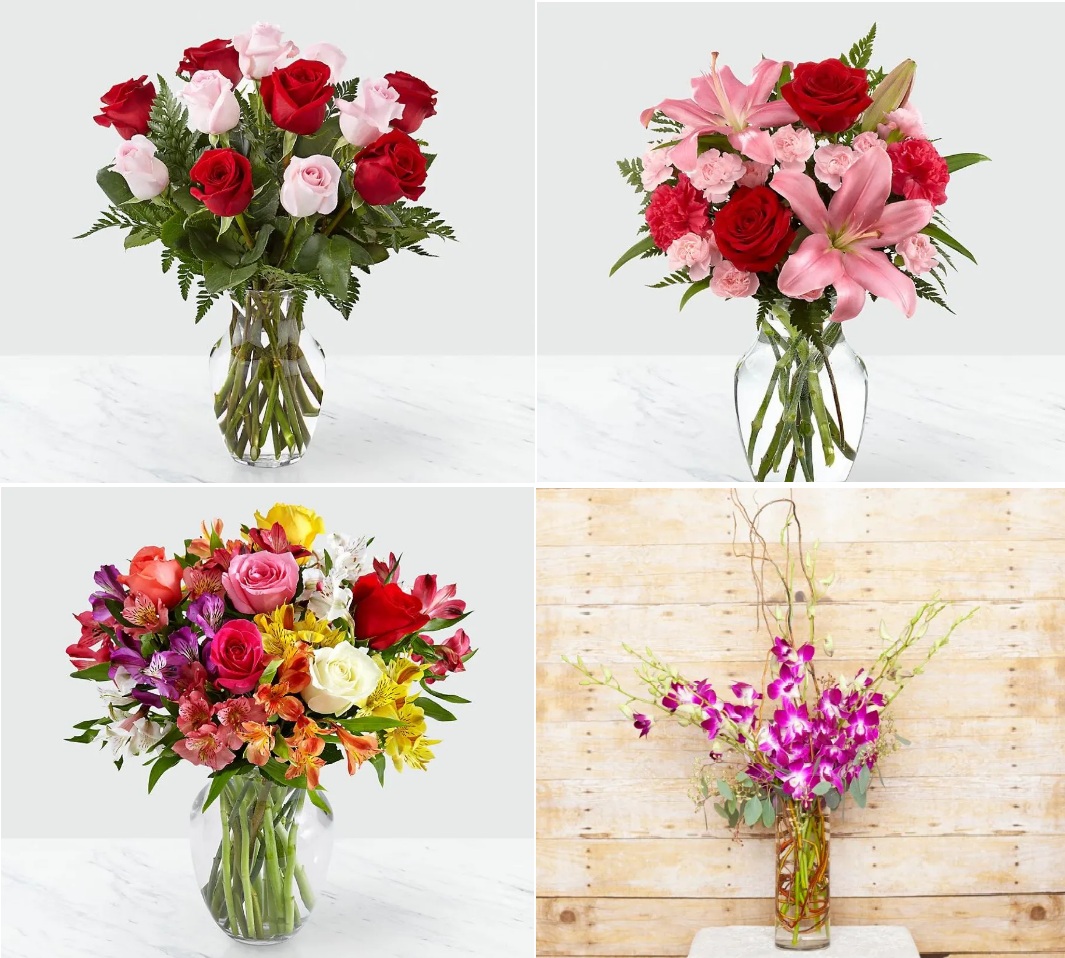 Oak Hills Florist is one of the trusted flower shops that provide flower delivery services to San Antonio area as they have proven good record on the reliability of their services. They do not only ensure that they provide good services, but they also make sure that they build good relationships with their beloved customers.
They have an extensive array of flowers ranging from the most common ones to the kind that are unusual to the eye. Nonetheless, they are still able to turn all of these into an even more beautiful product that is perfect with any kind of occasion or event. 
WHAT PEOPLE LIKE
100% CUSTOMER SATISFACTION.

One of the prides of Oak Hills Florist is their ability to provide absolute happiness and satisfaction through their wonderful flower arrangements and it is shown in every positive feedback that they get from their clients.

FLOWERS FOR ALL OCCASIONS.

The shop houses thousands of different flower arrangements that vary in size, style, shape, texture, and color but are definitely equally beautiful. So, whatever kind of occasion you may be attending, make sure to grab one of these posies.
PRODUCTS
BOUQUETS
VASE ARRANGEMENTS
FLOWER BASKETS
CENTERPIECES
SYMPATHY FLOWERS
WEDDING ARRANGEMENTS
DELIVERY AND PAYMENT
Provides flower delivery to the surrounding areas, such as, Converse, Helotes, San Antonio.
8. XPRESSIONS FLORIST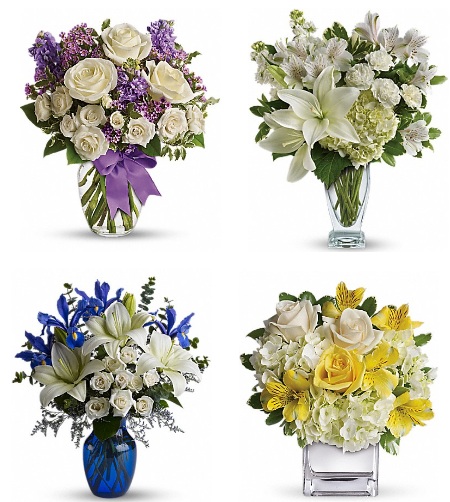 Xpressions Florist is a family owned and operated business which serves blooms and flower arrangements in the area. They take pride in their beautiful arrangement and their prompt service to their customers. 
Further, their staff always go the extra mile to meet the demands of their buyers. Thus, you can really make sure that your blooms will be delivered to your place with the quality you expected. 
SPECIALTY

Lavish Flowers

SELECTION SIZE

Moderate

STARTING PRICE

$54.95

DELIVERY FEE

Calculated at checkout

WEBSITE

SOCIAL MEDIA

Facebook: /xpressionsflorist

Twitter: @XpressionsFlwrs

CONTACT DETAILS

(210) 257-5039
WHAT PEOPLE LIKE
SALE/DISCOUNTED PRODUCT.

If you love promos or discounted products, you can rely on Xpressions Florist. This flower studio offers various flowers and bouquets which are lower in price. So, you will be able to save some cost on your orders.

FRIENDLY AND ACCOMMODATING STAFF.

You need not worry about having to talk with unfriendly staff. The shop makes sure that their staff will be able to serve their clients with utmost respect.

 
PRODUCTS
Flowers for all occasion

– $54.95 to $249.95

Lavish flowers

– $64.99 to $264.99
DELIVERY AND PAYMENT
Same day delivery applies to orders placed before 12:00 pm. You can pay your orders through VISA, MasterCard, Discover Network, American Express, or Cash.
9. STONE OAK FLORIST

Established in 1998, Stone Oak Florist has served the people of San Antonio with the best service when it comes to flowers since they first started.
Now well-known in all of USA, their styles in creating bouquets are fawned over by many of their clients because they always seem to be different from the rest. Enjoy wonderful-smelling blossoms wrapped in beautiful ribbons when you order. With Stone Oak Florist, expect your orders to be nothing less of amazing.
SPECIALTY

Custom Arrangements

SELECTION SIZE

Small

STARTING PRICE

starts at $16.95

DELIVERY FEE

Computed upon checkout

WEBSITE

SOCIAL MEDIA

FB: https://www.facebook.com/StoneOakFlorist/

TWT: @StoneOakFlorist

CONTACT DETAILS

(210) 495-7442 | [email protected]
WHAT PEOPLE LIKE
PLEASANT SERVICE. From the moment you enter the shop until the moment you step out of it, Stone Oak Florist will make sure that you're attended with the friendliest of staff. Their knowledge about their products are also excellent so don't be afraid to ask questions!
FINEST FLORAL ARRANGEMENTS. Find the most beautiful arrangements created with such great attention to detail, only with Stone Oak Florist.
PRODUCTS
Funeral Flowers start at $49.95
Traditional Bouquets start at $34.95
Modern Arrangements start at $84.95
DELIVERY AND PAYMENT
Cash for pick-ups, details are given online upon check-out for online
Images taken from each company's official websites/social media.