Japan is well known for their rich and preserved culture. Their traditional ways in terms of food, clothing, and festivities are truly admirable. Aside from this, Japan is also popular for the nature's treasure, the cherry blossom tree. Tourists from around the world flock to Japan, only to have a view of the magnificence of the pink tree. Their flowers are also a sight to see here as evident in the top flower deliveries in Japan. Scroll down below to learn more about them.
1.   SHIN TOKYO FLOWER SHOP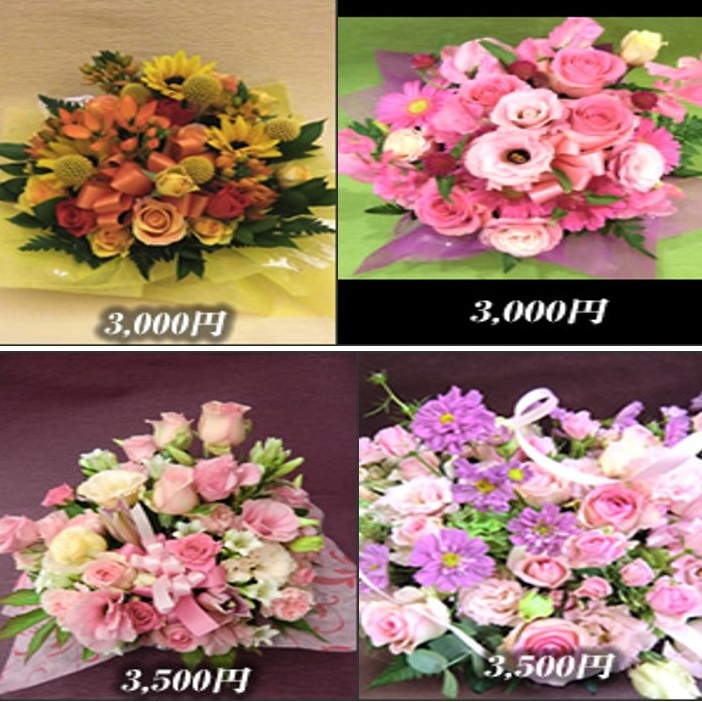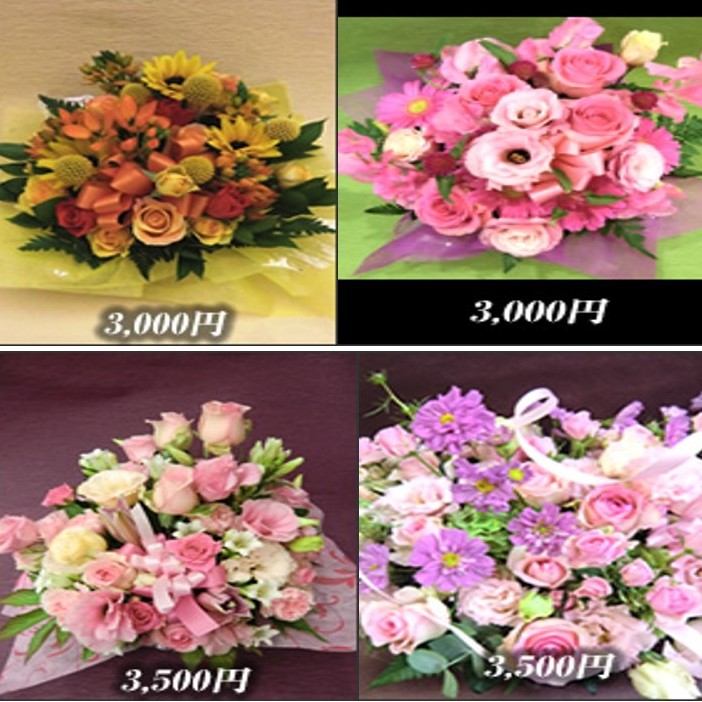 Shin Tokyo Flower Shop has a large selection of flowers perfect for any occasion. They also have different styles that would fit any customer's taste and need. They are well known for their unique designs for their arrangements and bouquets, but they also have beautiful preserved flowers that would truly amaze you. They only deliver until 6:30 pm so hurry up and order now!
WHAT PEOPLE LIKE
GOOD CUSTOMER SERVICE: Their customers admire the level of customer service of Shin Tokyo Flower Shop. Their staff are very helpful and attend to the needs of their customers.
UNIQUE FLOWER ARRANGEMENTS: Their product portfolio is impressive because of the beautiful design. Flowers are fresh in the eyes since they make sure to add a little distinction among their flowers.
PRODUCTS
ARRANGEMENT: JPY 3,000 – JPY 30,000
BOUQUET: JPY 3,000 – 5,000
PARTY & WEDDING: JPY 20,000
ORCHID & PLANT: JPY 10,000 – 30,000
PRESERVED FLOWER: JPY 4,000 – 12,000
DELIVERY & PAYMENT
The store is open from 9:00 am to 7:00 ppm, but they only deliver until 6:30 pm.
2. THE LITTLE SHOP OF FLOWERS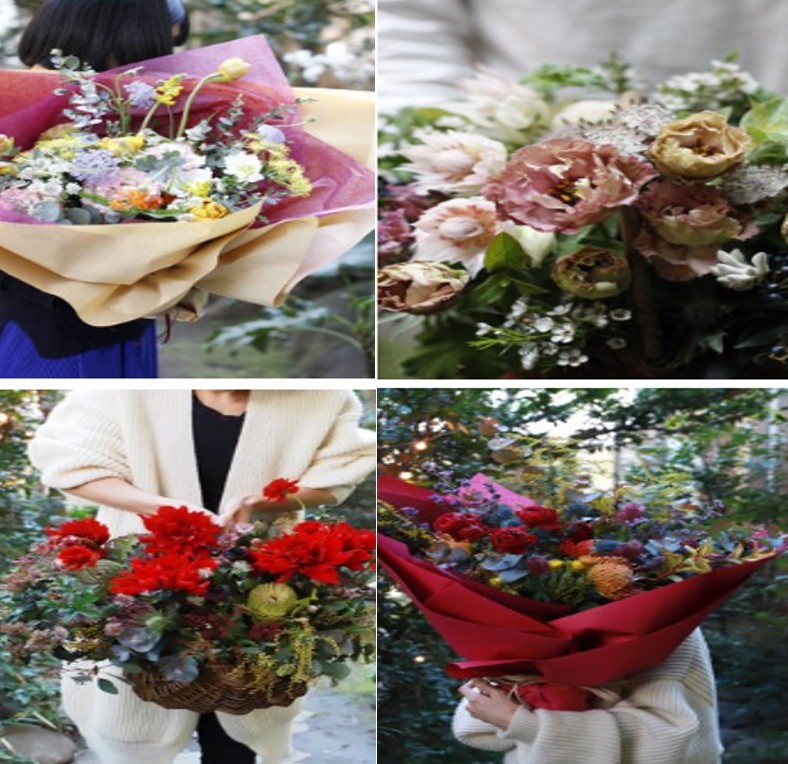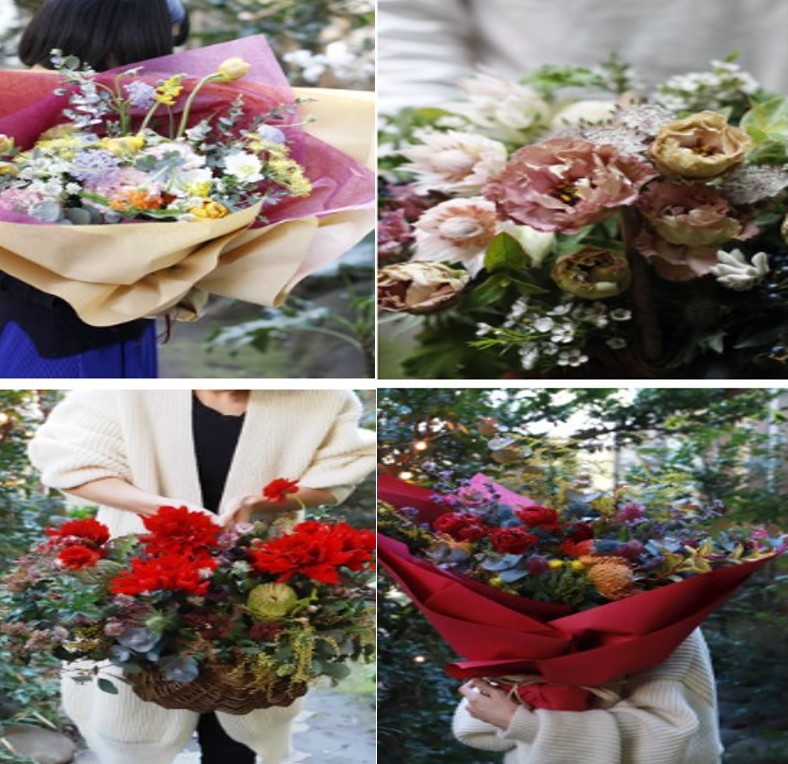 The physical shop of The Little Shop of Flowers is very enticing since bright colours and greenery dominate the place. It currently has two shops in Japan which provides not just fresh flower arrangements, but also preserved, pressed, and dried flowers. They believe in the beauty that flower emits could come in different forms.
| | |
| --- | --- |
| SPECIALTY | Fresh flowers |
| SELECTION SIZE | Medium |
| STARTING PRICE | $ 30 |
| DELIVERY FEE | $ 20 |
| WEBSITE | http://www.thelittleshopofflowers.jp/ |
| SOCIAL MEDIA | Instagram: @thelittleshopofflowers Facebook: @thelittleshopofflwers.jp Twitter: @THE_LITTLE_ |
| CONTACT DETAILS | 03-5778-3052 / 03-5778-3053 / [email protected] |
WHAT PEOPLE LIKE
FRAGRANT FLOWERS: Their customers love how fresh the flowers are here. Specifically, the customers rave about how fragrant the flowers are. So, if you want to enjoy the freshness and fragrance, order flowers now from The Little Shop of Flowers.
TRADITIONAL DESIGN: The flower arrangements don a traditional flower design. Some of the bestsellers here are the classic arrangement of red roses, dahlias, and gerberas. You could never go wrong with classic.
PRODUCTS
FRESH FLOWER ARRANGEMENT: $30 – $ 150
DELIVERY & PAYMENT
This shop charges $ 20 for delivery within Japan. Delivery time frame is at least five days upon placing an order. They also charge extra for customers who placed a wrong address. They accept major credit cards.
3. NICOLAI BERGMANN FLOWERS & DESIGNS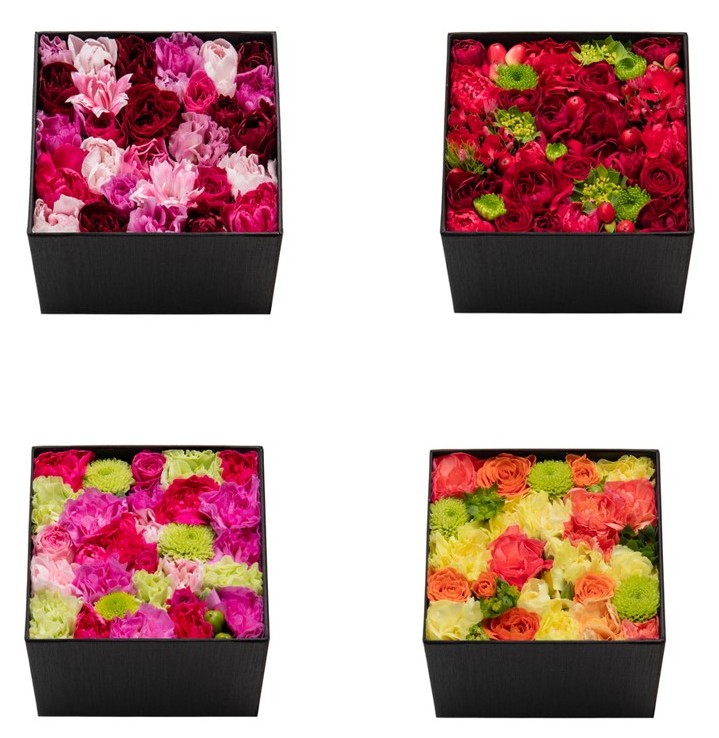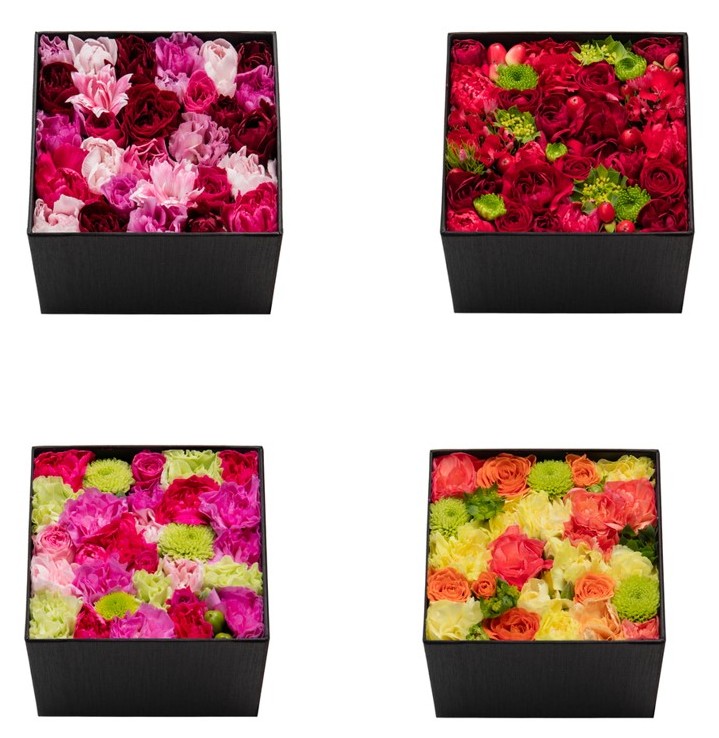 Nicolai Bergman is a renowned personality in the floral industry, not just because of his unique flower designs, but also his school of floristry. It offers various courses and mini workshops to suit the needs of its students. His design is known to be a combination of European, Scandinavian, and Japanese style. All these combined to create a distinctive and unique flower design, now known as Nikolai Bergmann style.
| | |
| --- | --- |
| SPECIALTY | Unique Flower Design Style |
| SELECTION SIZE | Medium |
| STARTING PRICE | JPY 3780 |
| DELIVERY FEE | JPY 540 |
| WEBSITE | https://www.nicolaibergmann.com/ |
| SOCIAL MEDIA | Instagram: @nicolaibergmann Facebook: @nicolaibergmann Twitter: @nicolaibergmann |
| CONTACT DETAILS | 0120-30-8715 |
WHAT PEOPLE LIKE
BOXED DESIGN: The boxed design is stunningly on point. It makes the flowers look like a mosaic of collars and forms a soft texture look. It looks really professional and could be given to anyone on a very special day.
LONG LASTING FLOWERS: The flowers here are also expected to last more than the normal rate of freshness. Therefore, customers are really happy with it since they could enjoy the fragrance and beauty of flowers even longer.
MODERN DESIGN: Apart from the boxed designs, they also have flower arrangements that are placed in vases and baskets. These designs look very pleasing, especially because it follows the trendiest design in the industry.
PRODUCTS
FLOWER BOX: JPY 3780 – JPY 11340
PRESERVED FLOWER BOX: JPY 9180 – JPY 70200
ARRANGEMENT: JPY 6840 – JPY 27000
DELIVERY & PAYMENT
Delivery starts at JPY 540. You have to wait for four days after placing your order for the actual delivery. They accept payment made through major credit cards and major convenience stores.
4. CORK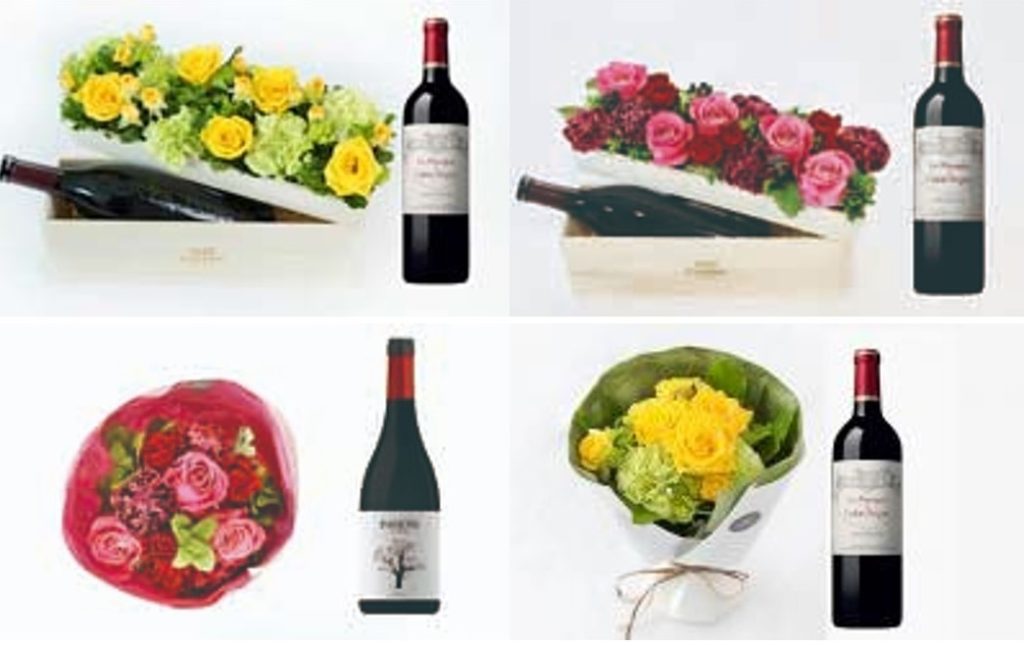 Cork has a very unique business idea yet a very conventional practice among us. They combined flowers and wine into one gift set. This could be the perfect gift for professional and personal affairs. They even have a design were flowers adorned the box of the wine.
| | |
| --- | --- |
| SPECIALTY | Wine & Flower Gift Set |
| SELECTION SIZE | Small |
| STARTING PRICE | JPY 5946 |
| DELIVERY FEE | Account Needed |
| WEBSITE | https://www.cork-wf.com/ |
| SOCIAL MEDIA |   |
| CONTACT DETAILS | +81 35361 7557 |
WHAT PEOPLE LIKE
SIMPLE ARRANGEMENTS: Cork is confident with their simplistic yet elegant designs. It plays with two colours most of the time which are yellow and pink. On the other hand, they also have white and green flowers, but still confidently dons a classic simplistic design.
INNOVATIVE SOLUTION: They have a very unique idea and their arrangement is very streamlined to wines and flowers only. Customers love this idea of having a one stop shop to buy both flowers and wine.
PRODUCTS
CORK – JPY 15660 – JPY 70,610
BOUQUET – JPY 5946 – JPY 67470
5. CIAOFLORA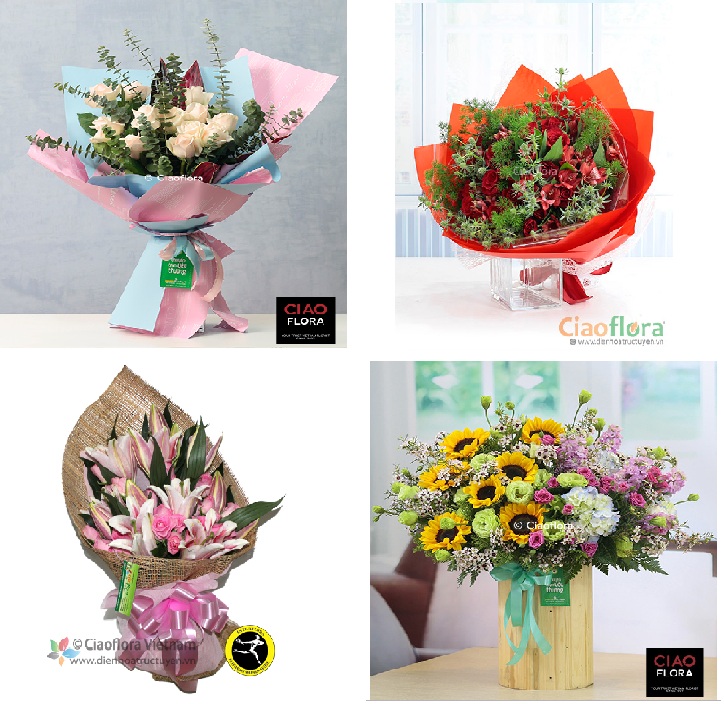 As one of the biggest flower service providers in Japan, Ciaoflora houses one of the largest flower catalogs in the country. From collections by flower types to collections by occasion, they got you covered. No surprise here though, see Ciaoflora is actually a member of Interflora – the world's largest and most experienced flower delivery network. If you pick this long-standing company, you are sure to be working with highly trained professionals!
| | |
| --- | --- |
| SPECIALTY | Lush Basket Arrangements |
| SELECTION SIZE | Large |
| STARTING PRICE | From $19.99 |
| DELIVERY FEE | Contact shop for details. |
| WEBSITE | |
| SOCIAL MEDIA |   |
| CONTACT DETAILS | (84-28) 38 112 666 (ext. 15) | [email protected] |
WHAT PEOPLE LIKE
LARGE SELECTION OF FLOWERS.

With experienced florists at hand and reputable suppliers on their back, this company created a large catalog of flowers for every occasion. From Roses and Lilies to the more exotic ones, Ciaoflora amassed a great selection of flowers. You'll never run out of choices so check their site now!

FRIENDLY AND HELPFUL CUSTOMER SUPPORT.

Ciaoflora's slogan is "Deliver not flowers, but LOVE." The people at Ciaoflora understands the importance of the flowers they deliver so they've promised to give it their best. They can even assist you in choosing the right flowers by providing the meaning behind each flower on their site. 

ON TIME DELIVERY.

The company wishes to honor each requested delivery time by the customers so the flower messengers are dedicated to working fast and with care. 
PRODUCTS
HAND BOUQUETS:

$19.99 – $239

GRAND OPENING STANDS:

$49.98 – $220

ARRANGEMENT IN BASKET:

$26.68 – $98.90

FLOWERS IN BOX:

$43.90 – $46.68

FLOWERS IN VASE:

$29.99 – $155.99

PLANTS:

From $22.95 
DELIVERY & PAYMENT
They accept VISA, Mastercard, JCB, PayPal, and bank transfer. Cash on delivery is also available. For more details, check out their payment options. 
6. Japan Gift 

Send flowers and gifts to Japan with no worries as Japan Gift offers a hassle-free service! Offering low-cost items that are still high in quality, you're sure to get more than your money's worth.
Contact them now for more details!
WHAT PEOPLE LIKE
Beautiful Arrangement – Have your loved ones in Japan receive beautiful flowers from you! Just order an arrangement from Japan Gift, and they'll create a splendid bouquet worth your money.

Quality Guarantee – Japan Gift promises high-quality blooms that are long-lasting, for you to acquire. And if ever the flowers wither within the three days from which you've received them, Japan Gifts will make sure to deliver a replacement.
PRODUCTS
Plush Toys & Gifts
Cakes
Sweets
Wine & Champagne
Fruit
Preserved Flower
Floral Arrangements
DELIVERY & PAYMENT
Accepts credit card payment such as VISA, Master Card, American Express, Diners, JCB, including NICOS, DC, UC, SAISON, UFJ, LIFE, DoCoMo Card.
Other cards affiliated with VISA or Master Card are also available.
7. WORLD FLOWER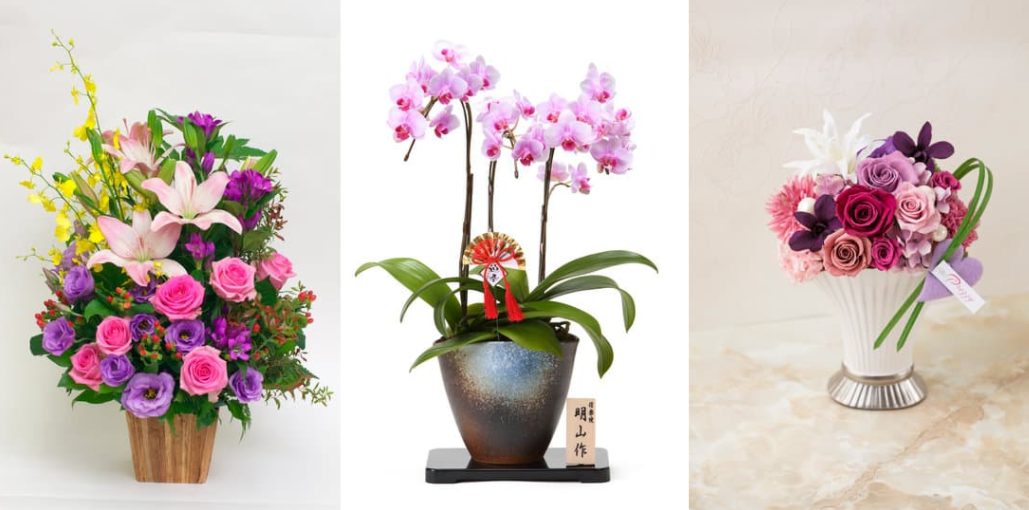 Allow World Flower to cater to sending floral gifts to your loved ones in Japan, especially if you're in another country.
Order your desired arrangement on their website and have it be delivered for free!
SPECIALTY
Top-Class Quality Roses
SELECTION SIZE
Large
STARTING PRICE
Starts at ¥3,850
DELIVERY FEE
Free Delivery
WEBSITE
http://www.worldflower.net/shop/index.php?site=w2
SOCIAL MEDIA
FB: http://www.facebook.com/WFS.Japangift
CONTACT DETAILS

From Overseas
Tel: +(81)-426-32-8743 (Monday- Saturday 10:00-17:00 Japan Standard Time)
Contact (English speaking staff):Mr.Takahashi

From Japan
Tel: 0426-32-8743 (Monday- Saturday 10:00-17:00)
Contact (English speaking staff):Mr.Takahashi
WHAT PEOPLE LIKE
Monthly Rose – Send a variety of a rose bouquet per month to you or your loved one! With World Flower's Monthly Rose, you're sure to get a beautiful arrangement regularly. Starting only at ¥4,400!
Fresh Flowers – Never worry about having the blooms you ordered die so quickly as World Flower promises that each is freshly cut and delivered directly from their flower farms. As it gets sent to you or your recipient, the arrangements are with a letter of guarantee for quality & freshness, flower food, and an instruction book. to ensure that you can help it last even longer.
PRODUCTS
Birthday Flowers
Romance(Rose)
Anniversary Flowers
Congratulations
Sympathy Flowers
Monthly Rose
Roses
Bouquets
Arrangements
Orchid potted Plants
Japanese Plants Bonsai
Cakes&Gifts
Preserved Flowers
Pure flower
DELIVERY & PAYMENT
Accepts credit card payment such as VISA, Master Card, American Express, Diners, JCB, including NICOS, DC, UC, SAISON, UFJ, LIFE, DoCoMo Card.
Other cards affiliated with VISA or Master Card are also available.
8. NIPPON FLORIST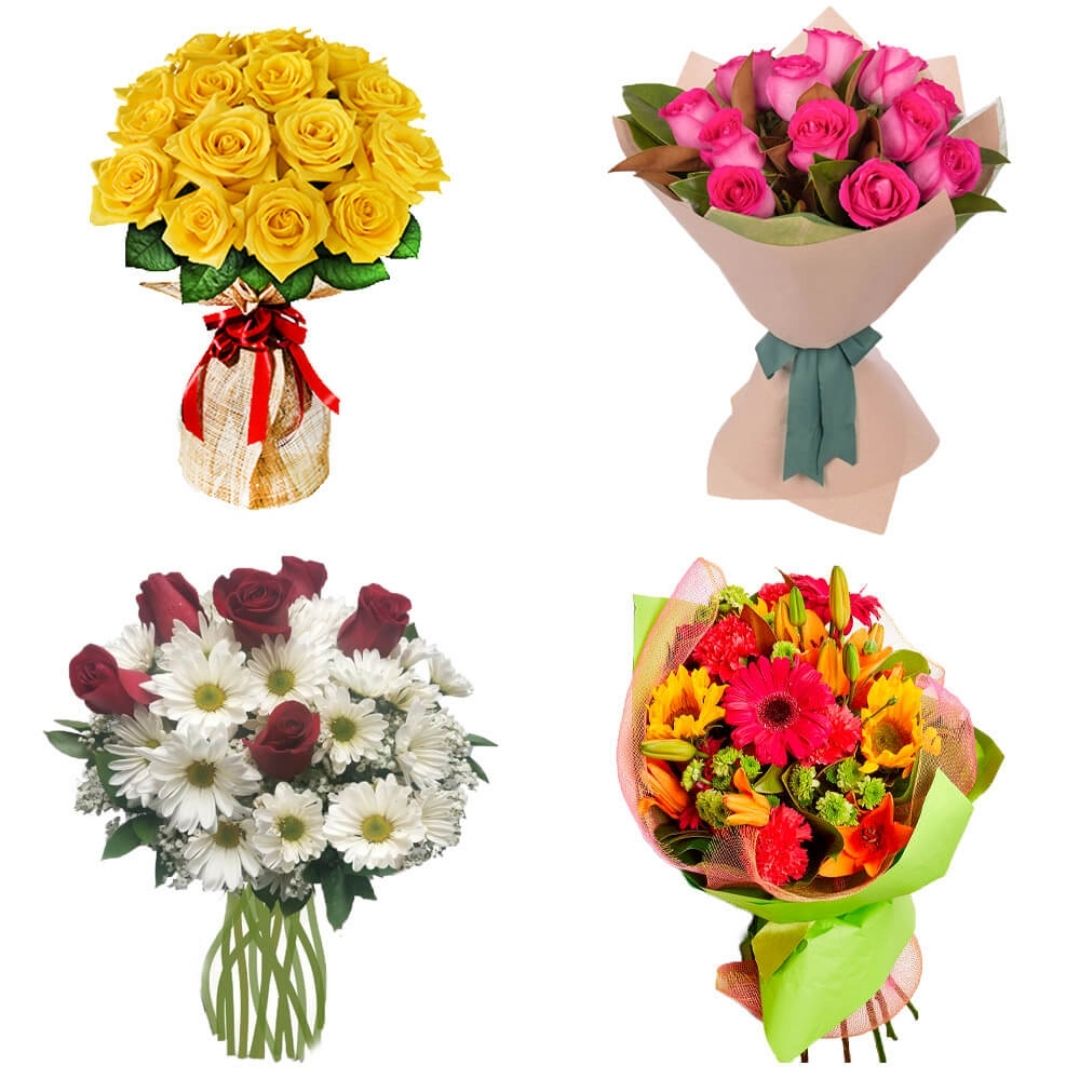 Send the most beautiful flowers to your friends and family in Japan through Nippon Florist! They offer the best arrangements at the best price, ensuring that you get what you pay for, and so much more.
Take a look at their listings and order yours now!
| | |
| --- | --- |
| SPECIALTY | Wide range of selection |
| SELECTION SIZE | Large |
| STARTING PRICE | Starts at $39.90 |
| DELIVERY FEE | Delivery fee is calculated upon checking out |
| WEBSITE | https://www.nipponflorist.jp/ |
| SOCIAL MEDIA | |
| CONTACT DETAILS | +(81)-368-90-8571 |
WHAT PEOPLE LIKE
Same Day Delivery – Order your arrangements and have Nippon Florist send it to your recipient the very same day. Their fast and efficient processing is surely something to take up on, as there are no added fees for it! Buy your bouquets and get that speedy delivery, only at Nippon Florist.
Beautiful Blooms – Get the freshest and most beautiful floral arrangements at Nippon Florist. They have their blooms cut daily to assure their quality and longevity.
PRODUCTS
Flower Bouquet
Flowers Arrangements
Chocolate
Cakes
Plants
Wine
Fresh Fruits
Gift Basket
Same day gifts
DELIVERY & PAYMENT 
VISA, Master Card, Maestro, Skrill, PayPal, JCB
9. FLORA JAPAN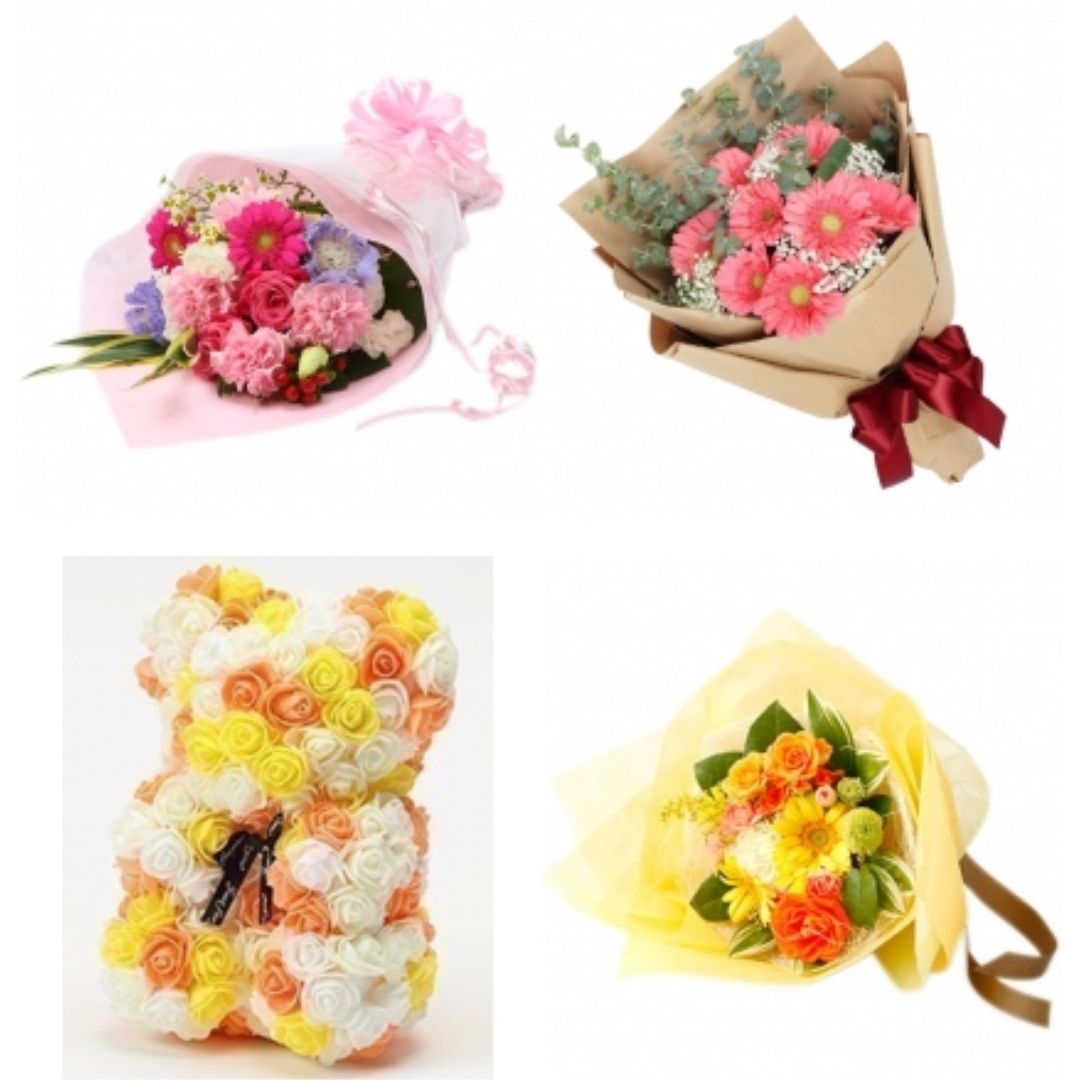 Flora Japan is one of the best flower shops to buy from for your loved ones in the country. They have a wide assortment of arrangements and design that would definitely be worth your money.
Check out more of their listings and details on the website.
SPECIALTY
Wide range of flower selection
SELECTION SIZE
Large
STARTING PRICE
Starts at $69.95
DELIVERY FEE
Contact shop for more information.
WEBSITE
https://www.florajapan.com/
SOCIAL MEDIA
CONTACT DETAILS
Call us: +81 50 5539 9493/ US : +1 213 814 2625
Email: [email protected]
WHAT PEOPLE LIKE
NEXT DAY DELIVERY – Flora Japan ensures that your loved one receives their beautiful blooms the very next day from when you order from them! They know how hard it is to buy something overseas especially if you're not on the receiving end so they always make sure to have a seamless transaction and processing. Take them up on their offer and worry about nothing else.
QUALITY GUARANTEED – Rest assured that you get nothing but the best quality of flowers when you buy from Flora Japan. They source their blooms from trusted markets and have them freshly cut. Consider how long lasting the arrangement would be when you order from Flora Japan so head on to their website now!
PRODUCTS
Flowers
Plants
Cake
Gifts
Teddy Bears
Combo Gifts
DELIVERY & PAYMENT 
Accept all major credit cards like Visa, MasterCard, American Express, Discover Novus, Diners Club and JCB derivative of these brands. Also you can pay with PayPal. For credit cards verification Flora Japan needs the name as it appears on credit card and the address where credit cards are sent.
---
Images taken from each company's official websites/social media.