When you ask someone his/her dream place for a wedding, most probably you will get Bali for an answer. Thus, it only follows the booming flower business in the area. Well, if you combine its lovely landscape, great culture, and beautiful flowers, you can live your dream wedding. However, if you're not yet in the position to marry, you can still enjoy the beauty that the flower has to offer. So, proceed to the list below for some options on flower delivery services in Bali at Rp. 175,000.00.
1. BALI FLOWER SHOP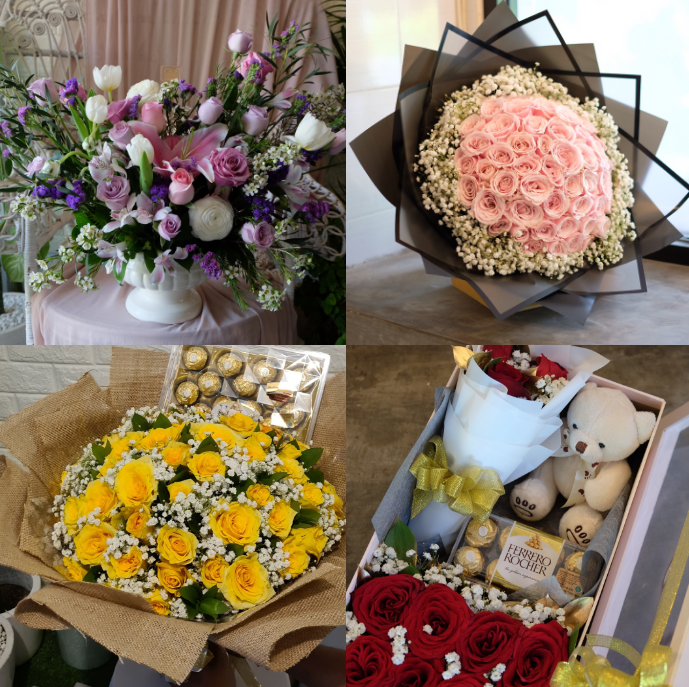 Bali Flower Shop or BFS is a Trusted and Highly Recommended Flower Shop in Bali. They will help you to delivery your flowers to Canggu, Seminyak, Kuta, Kerobokan, Uluwatu, Ubud and Denpasar. 
BFS sells fresh-cut premium blooms like Holland Roses, Lily, Snapdragon, Tulip, Baby breath, Gerbera, etc. This is sourced from different flower farmers which undergoes filtering to make sure that only high quality are being incorporated in your bouquet. 
If you want to deliver a flower bouquet, just contact them. They can do the same day delivery as well.
| | |
| --- | --- |
| SPECIALTY | Fresh cut hand bouquets |
| SELECTION SIZE | Large |
| STARTING PRICE | Rp. 500,000 |
| DELIVERY FEE | Calculated upon checkout |
| WEBSITE | https://baliflowershop.com/ |
| SOCIAL MEDIA | |
| CONTACT DETAILS | +62 81-138-999-54 |
WHAT PEOPLE LIKE
BEAUTIFUL BOUQUETS. Customers are satisfied with their orders as Bali Flower Shop lived up to their expectation. Their florists create stunning and creative flower arrangements–suitable for any occasion. They are also open to requests and queries for your orders.
24 HOUR ONLINE SERVICE. Through their passion, they entertain customers 24 hours a day. Orders can also be placed during this hour. Generally, their service to customer is great–even long distance call is accommodated and served with dedication.
RELIABLE SERVICE. Still don't know what to purchase? You might consider calling their florists for a couple of suggestion or questions/queries on what flowers to give or not to give. They would be very happy to be of service to you.
PRODUCTS
FLOWER BOUQUET: Rp. 500,000 – Rp. 2,000,000
FLOWER BOX: Rp. 500,000 – Rp. 1,600,000
FLOWER BOARD: Rp. 550,000 – Rp. 2,700,000
STANDING FLOWER: Rp. 950,000 – Rp. 3,800,000
DELIVERY & PAYMENT
Payments can be coursed through BCA, Mandiri, and PayPal.
2. THE BALI FLORIST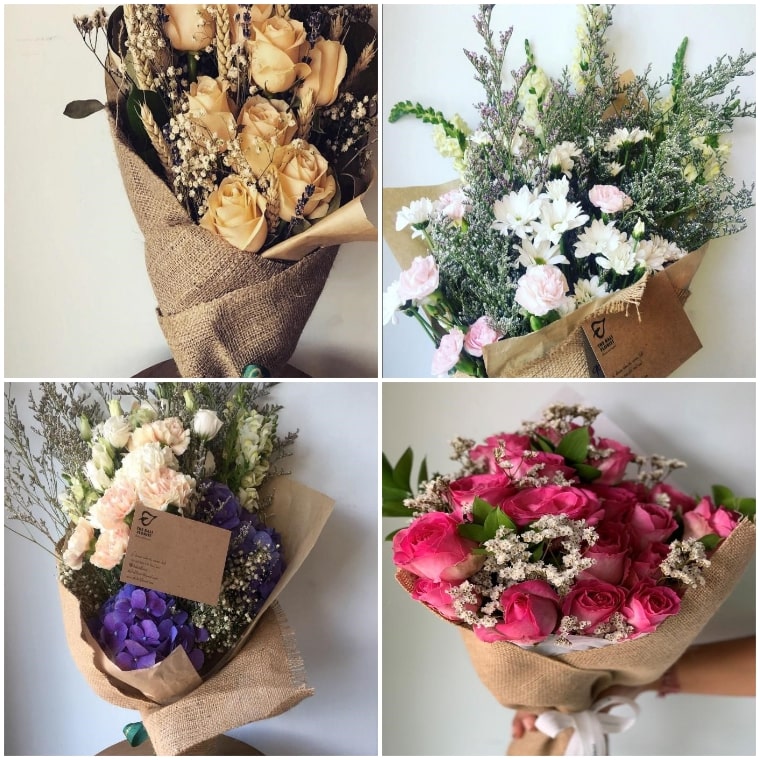 The Bali Florist began from a lady who has a passion for giving and owning her very own business. In spite of her background in hotel marketing, she never strayed a long way from her mom's influence. Growing up from a flower specialist in Jakarta made her fall in love with nature and eventually, venture on the same field. Because of her dedication, the Bali Florist developed into one of the best flower shops in the area. They have the natural talent of bringing flowers together and creating a coherent arrangement out of different types of blooms.
| | |
| --- | --- |
| SPECIALTY | Customized bouquets |
| SELECTION SIZE | Enormous |
| STARTING PRICE | Rp. 720,248.34 |
| DELIVERY FEE | Calculated upon checkout |
| WEBSITE | https://www.thebaliflorist.com/ |
| SOCIAL MEDIA | Instagram: @thebaliflorist Facebook: /thebaliflorist |
| CONTACT DETAILS | [email protected]|+62811388270 |
WHAT PEOPLE LIKE
CUSTOMIZED ORDER. Requests coming from their clients are gratefully accommodated by their florists. Whatever you prefer, they can handle your order and they'll make sure that you'll be satisfied with the end result.
FAST AND EFFICIENT SERVICE. The shop is composed of a team which is not only talented but can also work under pressure. In such short notice, they can produce a high-quality flower arrangement on regular days.
UNIQUE FLOWERS. Customers are in awe as they find unique flowers from their arrangement. For example, one pointed out how her arrangement got tulips on her bouquets, knowing it's very rare to find such.
PRODUCTS
FLOWER BOUQUET: Rp. 720,248.34 – Rp. 2304794.69
FLOWER BOX: Rp. 576,198.67 – Rp. 2,880,993.37
CARDS: Rp. 72024.83
DELIVERY & PAYMENT
Accepted Payment: PayPal, American Express, MasterCard, VISA, and Maestro
3. ROSA FLOWERS BALI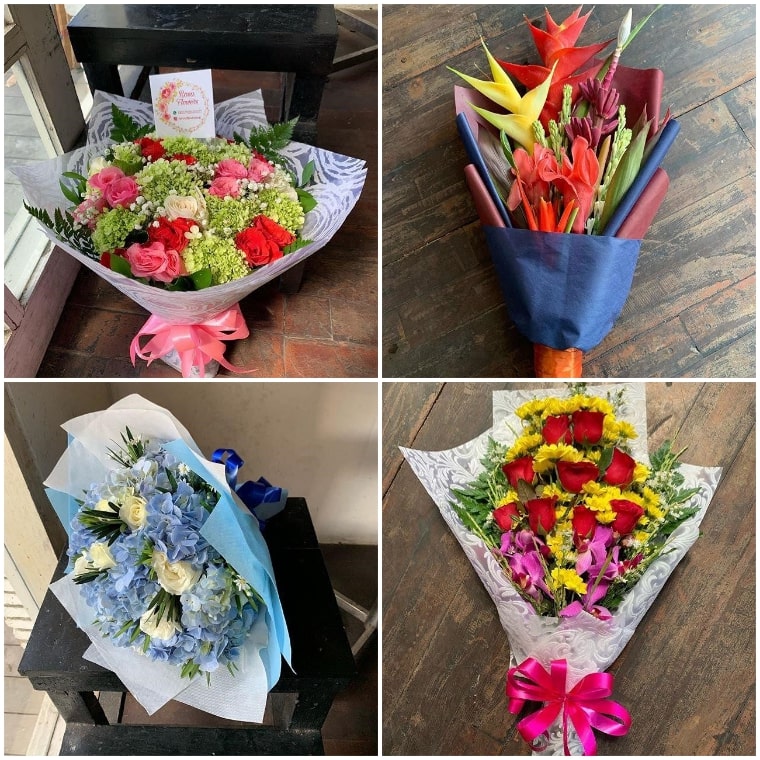 Another flower shop that can give you beautiful flower bouquets is the Rosa Flowers Bali. Their specialty is arranging blooms and hand bouquets for Valentines, wedding, birthdays, and anniversary. Here, you can get a reasonable price of flower arrangement.
WHAT PEOPLE LIKE
FRIENDLY STAFF. Whether you visit their shop or make a call, you will be attended by friendly and approachable staffs. They promised to provide its customers with utmost respect and consideration.
LOVELY FLOWER BOUQUET. The design of their bouquets is commendable for being eye-catching and pleasing to the recipients. Flowers are also very fresh and clean.
PRODUCTS
FLOWER BOUQUET: Contact shop for prices
DELIVERY & PAYMENT
They accept VISA, MasterCard, Maestro, VISA Electron, BCA, Mandiri, and PayPal.
4. OUTERBLOOM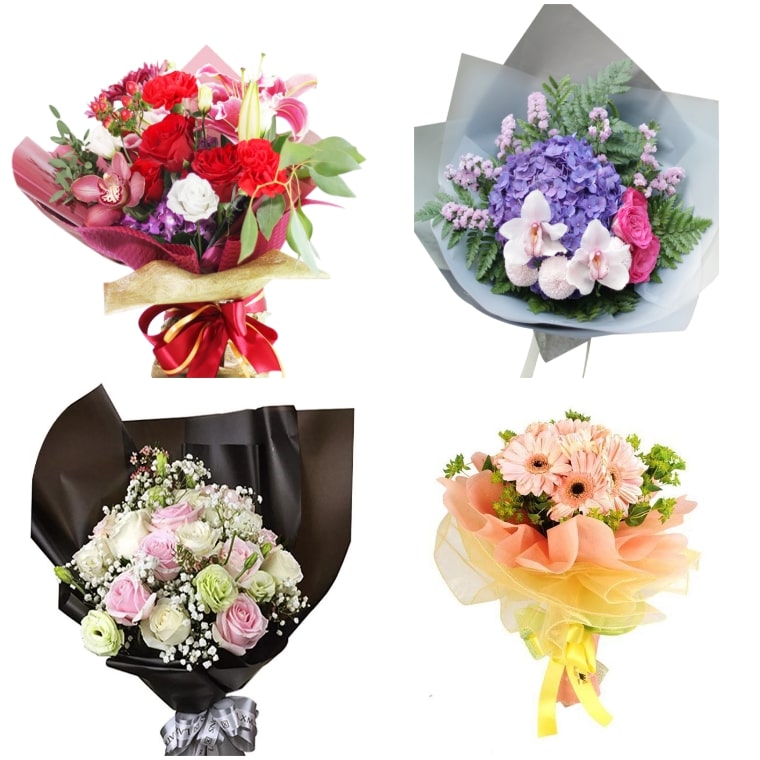 Outerbloom is dedicated to providing locals with good quality bouquets. They have competitive spirits as they strive to get in the business of flower industry. You may contact them through their phone number or place an order on their site. They handle both fresh and preserved flowers. Thus, you can order fresh or artificial blooms from them.
| | |
| --- | --- |
| SPECIALTY | Fresh and artificial flowers |
| SELECTION SIZE | Enormous |
| STARTING PRICE | Rp. 335,000.00 |
| DELIVERY FEE | Free for some areas |
| WEBSITE | https://outerbloom.com |
| SOCIAL MEDIA | Instagram: @outerbloom Facebook: /outerbloom Twitter: @outerbloom |
| CONTACT DETAILS | +62 821-2359-9800 | [email protected] |
WHAT PEOPLE LIKE
FRESH AND PRESERVED BLOOMS. You will know how good the shop is in handling flowers as they offer both fresh flowers and the preserved ones. Take a look at their site to find a good collection of flowers. They have preserved Ecuadorian roses that lasts up to 3 years.
DELIVERY TO SINGAPORE. If your recipient resides in Singapore, you can rely on Outerbloom. They provide delivery of flowers to other countries including Singapore.
PRODUCTS
FLOWER BOUQUET: Rp. 335,000.00 – Rp. 1,300,000.00
TABLE FLOWER: Rp. 495,00.00 – Rp. 2,143,000.00
ARTIFICIAL FLOWER: Rp. 860,000.00 – Rp. 1,610,000.00
DELIVERY & PAYMENT
If payment was made before 1:00 pm, blooms will be delivered on that same day. They accept PayPal, Credit Card, Bank Transfer
5. LILY'S FLORIST BALI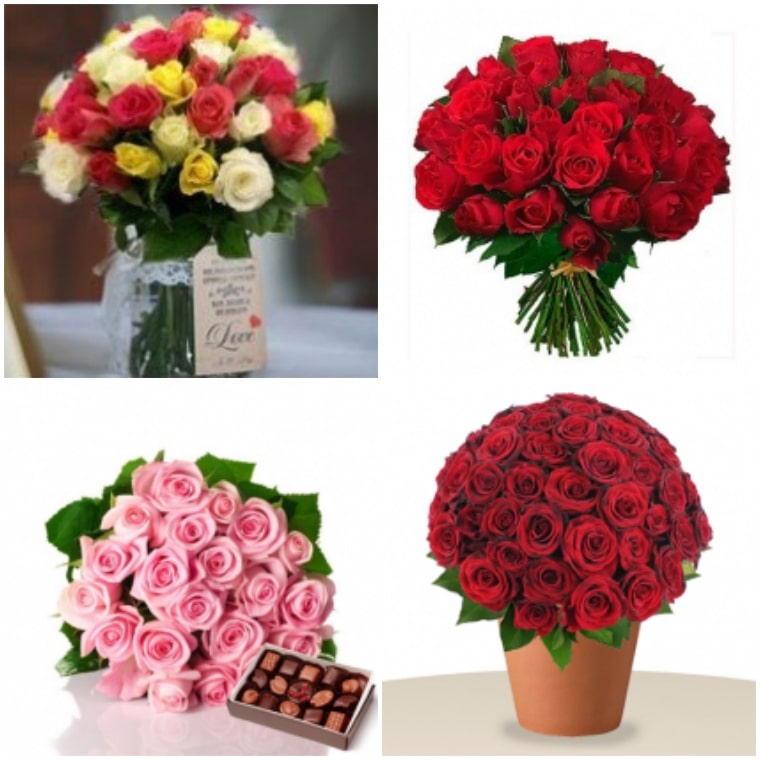 Complete your loved one's special day by ordering flowers at Lily's Florist Bali. Here, you can choose from among their premade bouquets or ask for a specific arrangement from their florists. Aside from serving the area, they also provide same day delivery in Jakarta. The shop has been in the business for quite some time now; thus, they already built trusted and dependable networks with amazing florists across the globe especially Australia. As not to constrain your eyes with numbers, they used AUD as currency for their orders.
WHAT PEOPLE LIKE
OPEN ON SUNDAYS. Their business operates 7 times a week without any rest; thus if you have upcoming occasion on Sunday, you can contact them to cater your flower needs. Their business hour starts at 9:00 in the morning and ends at 6:00 in the afternoon.
SAME DAY FLOWER DELIVERY. Order now and get it later! Seems like the staffs in Lily's Florist has never-ending energy Aside from doing business during Sundays, they also offer same day flower delivery.
PRODUCTS
FLOWER BOUQUET: Rp.119,254 – Rp.1,391,296
ROSES: Rp.198,756 – Rp.1,391,396
VASE ARRANGEMENT: Rp.397,513
HAMPERS: Rp.795,026
DELIVERY & PAYMENT
Orders subject to same day delivery should be placed before 2:30 pm. For other time or date, specify such on the order form. You can pay through VISA, MasterCard, American Express, and PayPal.
6. d'Oasis Florist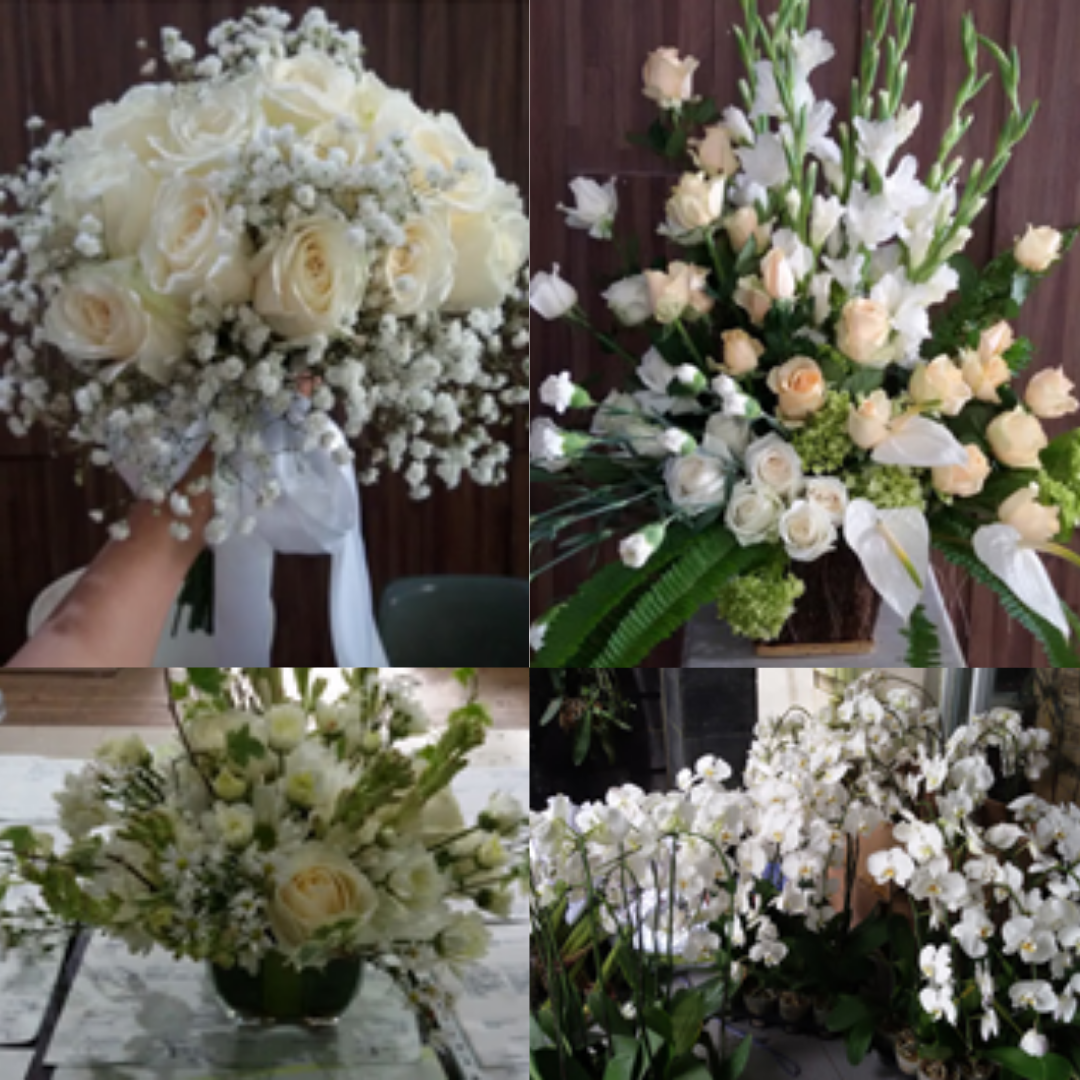 d'Oasis was established in 2003 to cater to the the flowery needs of the people in Bali. Since then, they have provided their services to different events, including corporate ones.
Rest assured that you'll be getting the most beautiful floral arrangements when you decide to have d'Oasis Florist cater to you. Check out more of their details on the webiste.
WHAT PEOPLE LIKE
Gift Bouquets – d'Oasis Florist offers the best bouquets to give as presents to your loved ones! They have different styles to choose from, even allowing you to choose the colors for the ribbons and wrapping materials, ensuring that your gift can be as personalized as it can be.
Fresh Flowers – Receive only the freshest blooms when you buy arrangements at d'Oasis Florist. They make sure to deliver the best of quality, ensuring a longer lifespan of flowers by allowing it to bloom with you!
PRODUCTS
flower baskets
gift bouquet
flower arrangement
fresh flowers
DELIVERY & PAYMENT
Contact shop for more details on delivery and payment
Images were taken from each company's official websites/social media.