The beauty of nature stimulates creativity. Sometimes, a simple walk in the park or swim in the beach inspires the mind to create wonderful pieces of art. These are just a few ways to induce our creativity. You could also help a friend experiencing writer's block or creative drought by sending nature's beauty right at their doorstep. That's right send flowers and help a friend! This might just be the perfect gift they need to push through.  Here are the best flower delivery service providers in Abu Dhabi.
1. FLORABELLA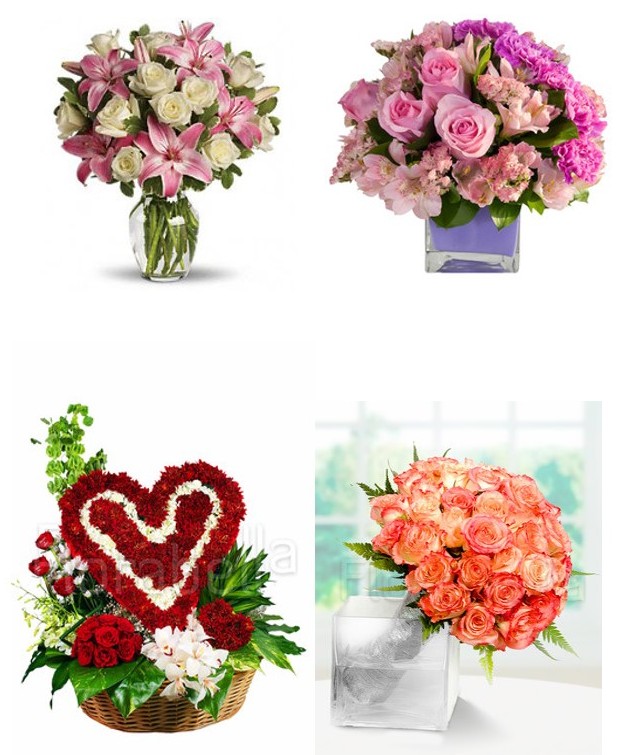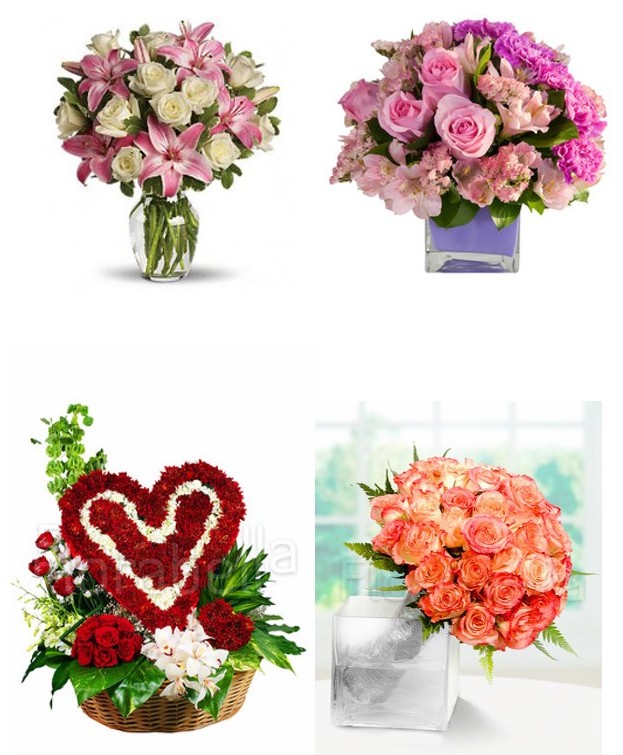 Florabella is one of the most prominent flower shops in Abu Dhabi having one primary goal which is to provide its customers with the opportunity to afford high quality of flowers without having to spend a large amount of money. Their team also aims to create unique and original designs that will give pride to their shop.
WHAT PEOPLE LIKE
LARGE INVENTORY. If you are looking for a shop that can attend to all you flower needs, Florabella is the one that you are looking for. They have a large selection of fresh flowers that are suited for any kinds of events. You can choose from the simplest to the grandest one.
EXTENSIVE ADD ONS. Aside from selling flowers, the shop also offers other items that are truly perfect to complete the package deal. One thing that they are also best in is their cakes. This pastry is truly one of the best in Abu Dhabi and it will definitely make any event of your life sweeter most especially because you have your flowers made by Florabella.
CLIENT-ORIENTED. Florabella always makes sure that their customers are attended and taken care of by the friendly staff. They want them to know that they are always available for them to address all their concerns regarding their flower needs, this is why their previous customers have given them high ratings when it comes to trustworthiness and reliability.
PRODUCTS
Hand Bouquet –  180 AED to 850 AED
Roses –  200 AED to 1200 AED
Lily – 160 AED to 500 AED
Carnation – 160 AED to 900 AED
Orchid – 150 AED to 500 AED
DELIVERY AND PAYMENT
Visa, Mastercard, and PayPal are the only payment channels accepted in the store.
2. UAE FLOWERS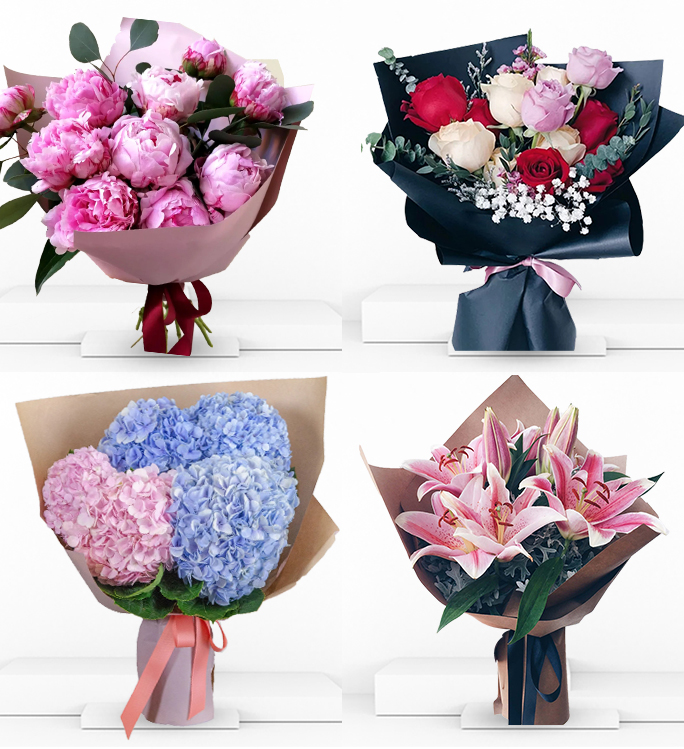 UAE Flowers is an online shop dedicated to help you reach your loved ones by sending them fresh flowers at the convenience of your home. By just simply logging on to their website, you will be welcomed by hundreds of their collections of flowers arranged in different style, colour, and sizes.
WHAT PEOPLE LIKE
AFFORDABLE ITEMS. UAE Flowers is committed to provide the people in Abu Dhabi high quality of service without money becoming a barrier to them. This is why the strive to create stunning flower arrangements that are truly affordable yet beautifully made. With a price of AED 159 or lower, you can already get yourself a decent set of flowers.
EASY TO COMMUNICATE WITH. Since the shop is online based, they made their customer service more reachable by allowing their clients to get in touch with them anywhere and wherever they are. They can just simple go to the customer service page and fill out a form stating their contact information and specific concern and they guarantee to get back to you with answers in no time.
PRODUCTS
Hand Bouquets –  AED 1250 to AED 600
Flower in Vase –  AED 180 to AED 1600
Roses – AED 200 to AED 1000
Exotic Flowers – AED 200 to AED 1000
Luxury Collections – AED 200 to AED 1000
Low Cost Flowers – AED 99 to AED 300
DELIVERY AND PAYMENT
The shop accepts payments from any major debit and credit cards as well as PayPal, and Western Union.
3. OLEANDER FLOWERS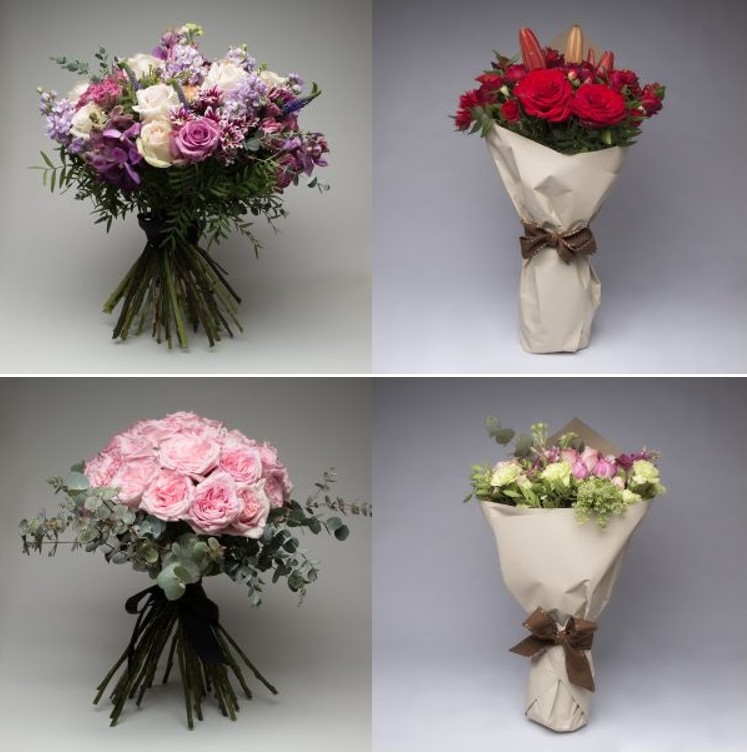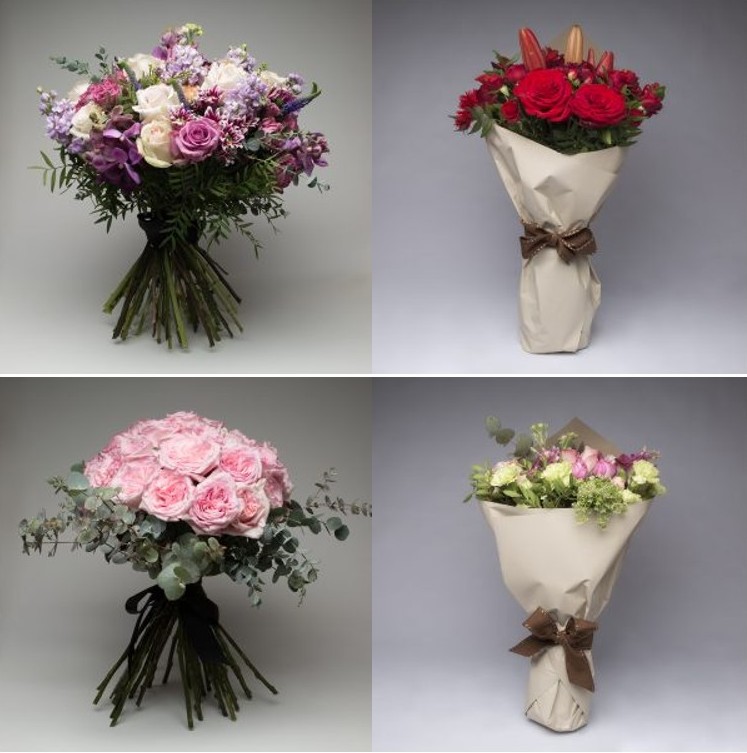 For over 35 years, Oleander Flowers has been the one of the go-to flower shops in Abu Dhabi because of its good reputation in creating and delivering flower arrangements. In those long years being in the business, they were able to handle thousands of orders from different clients which make them a reliable and trustworthy shop. They gained enough experience from their previous transactions to really understand how the industry works so you can really put your trust in them that they will take care of all your orders and deliver them in best ways.
WHAT PEOPLE LIKE
SAME DAY DELIVERY. This offer is truly perfect for their clients who are always on the go and frequently needs to send flowers on the same day. They can guarantee you that in short notice they will be able to create and deliver your orders in the best quality possible and definitely on time.
GUARANTEES FRESH FLOWER COLLECTION. The shop only wants what they know is best for their clients to they make sure to always have a set of fresh flowers in their shop and they can guarantee that they change their supply every time to retain its freshness and beauty.
CONVENIENT SHOPPING. Oleander Flowers wants to secure the welfare of their beloved customers that is why they enabled online shopping for them to experience and see the shop's wonderful flower collection at the convenience of their homes. You can just simply browse, select, and checkout your orders and voila, you have your orders placed and waiting to be delivered.
PRODUCTS
Bouquet – AED 250 to AED 400
Flower Arrangements – AED 180 to AED 1200
High in Season Flowers – AED 180 to AED 780
Monthly Flowers
DELIVERY AND PAYMENT
For delivery and payment concerns, you may contact the shop through their local phone number.
4. BEVERLY HILLS ROSES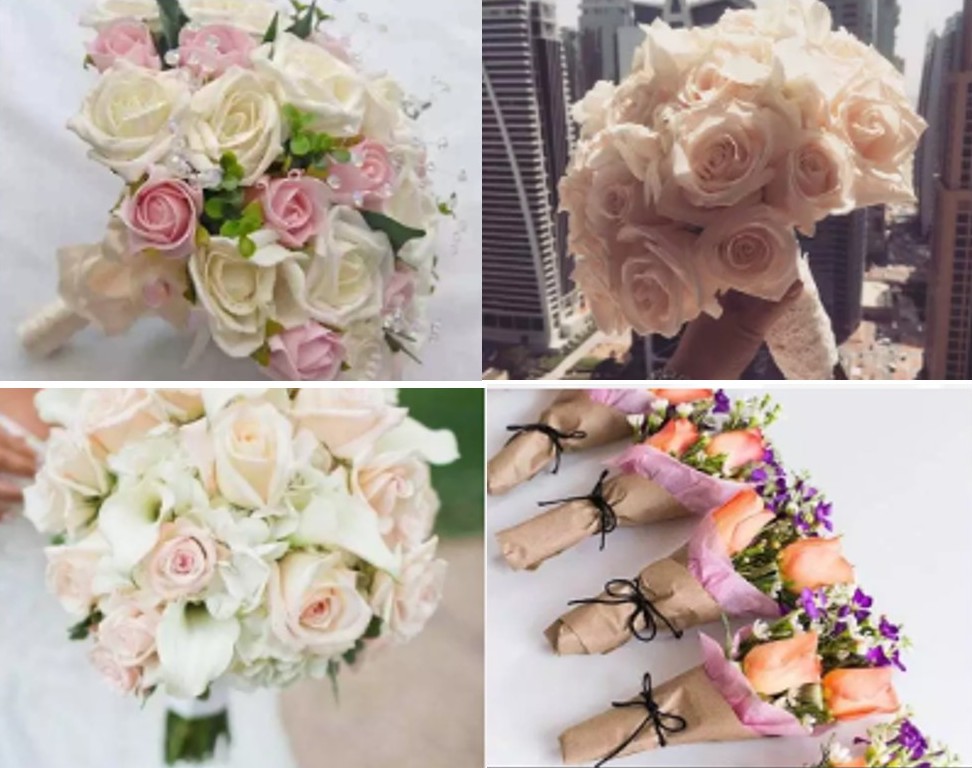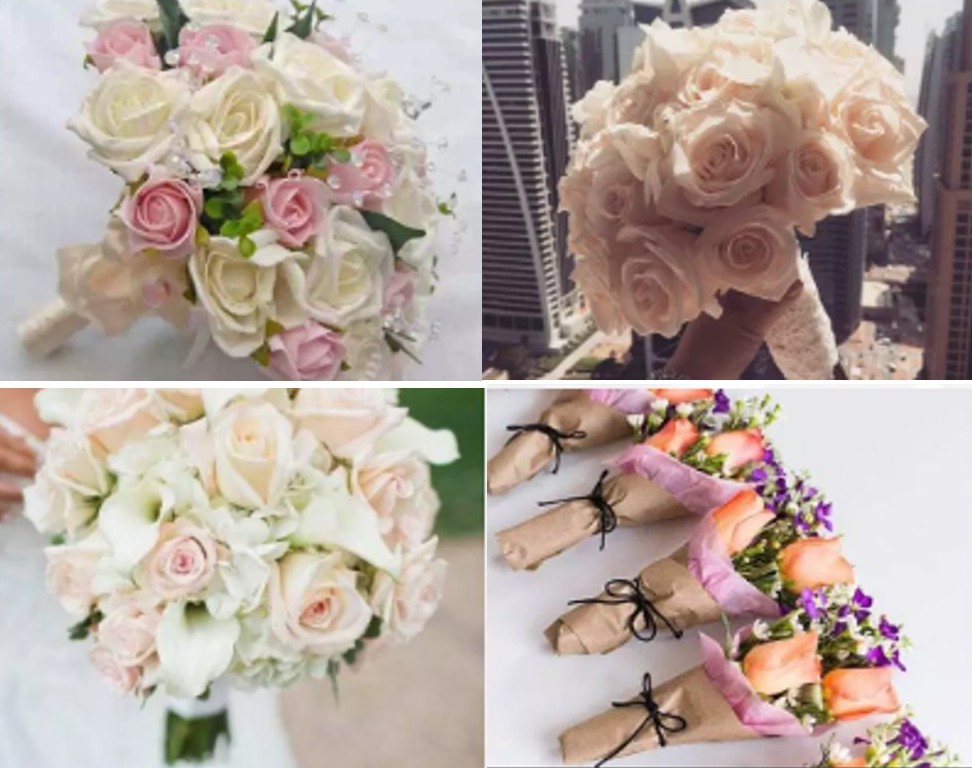 The words Beverly Hills makes us think of a place of luxury and beauty and true enough, Beverly Hills Roses own a large collection of stunning, elegant-looking flowers that their creative florists originally designed themselves. They pride themselves with their stylish fashion in flower arrangement and you will be able to easily experience this if you decide to have your next flower arrangements be made by them.
WHAT PEOPLE LIKE
ELEGANT DESIGNS. Sometimes, to see elegant-looking flowers is all you need to brighten up your day. Whether it is arranged in beautiful silk wrap, or lined up in a luxurious-looking box, or maybe displayed with a vintage vase, the elegance of flowers will truly shine and make the atmosphere even brighter.
VALUE FOR MONEY. Beverly Hills Roses understands that their customers really make an effort to be able to afford such high-quality flower arrangement that is why they show their appreciation for their loyalty by making sure that all the products that they provide are of the best quality in town. They want their customers to know that every single penny spent on their orders are truly worth its price.
CATERS TO BIG EVENTS. More than just delivering bouquets to various residences, the shop also caters to big occasions such as weddings and corporate events. With their skills and facilities, they are able to provide excellent service to whatever event it may be.
PRODUCTS
DELIVERY AND PAYMENT
All deliveries within Dubai is totally free and you can settle your payments via Visa and Mastercard.
5. CHOICE FLOWERS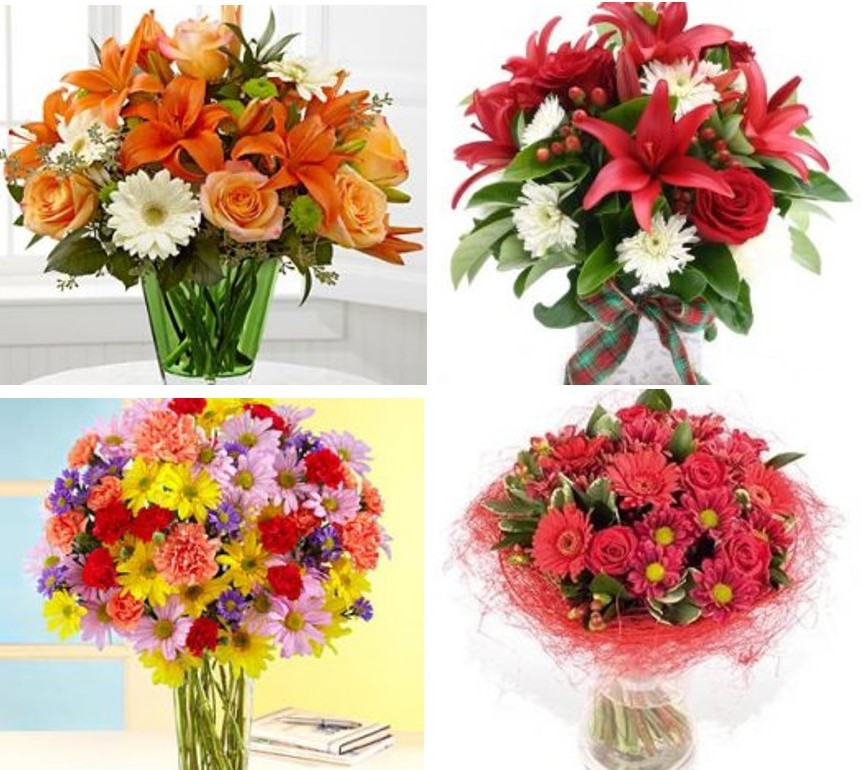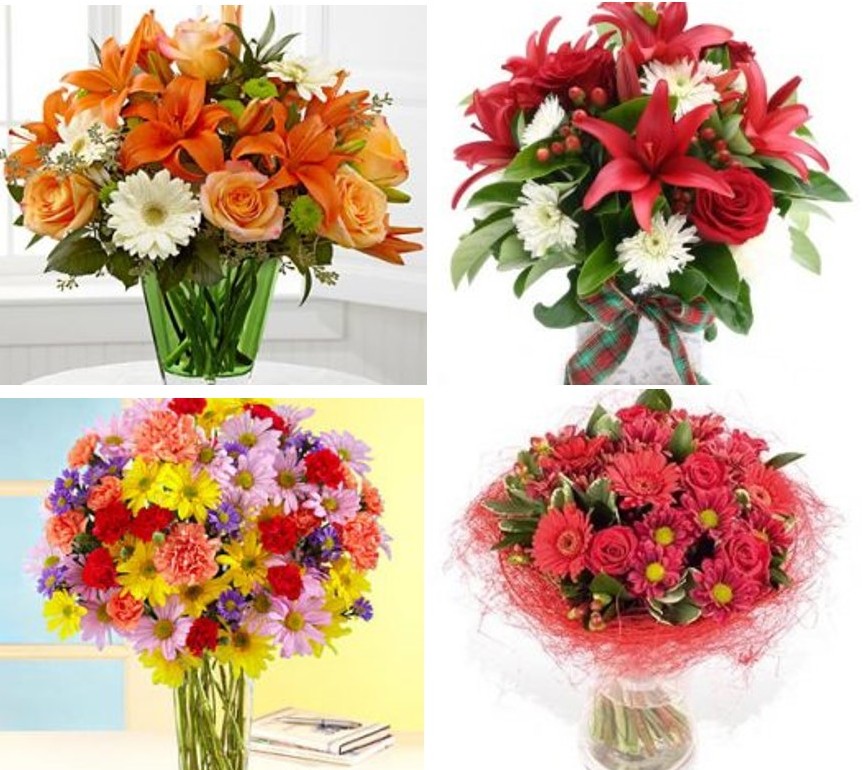 No matter the situation may be, trust that Choice Flowers is always ready to serve you with their finest flowers and excellent service. With their large collection of flowers arranged into various designs that come in different colours and sizes, they can guarantee that they can provide you with any flower needs that you may have.
| | |
| --- | --- |
| SPECIALTY | Tropical flowers |
| SELECTION SIZE | Large |
| STARTING PRICE | Starts at 54 USD |
| DELIVERY FEE | Calculated at checkout |
| WEBSITE | https://www.choiceflowersuae.com/ |
| SOCIAL MEDIA |   |
| CONTACT DETAILS | +971 55 1 66 7 22 9 |
WHAT PEOPLE LIKE
AFFORDABLE PRICES. Choice Flowers makes sure that they can reach the people of Abu Dhabi regardless of their budget. They want all of them to experience the beauty and joy that their flowers provide without having to think about their expenses. This is why they make an effort to create high quality products at very reasonable prices.
EXTENSIVE INVENTORY. Aside from fresh flowers, the shop also offers other related items such as gifts, sweets, and green plants as they believe these items will naturally complement with your any choice of flowers. Should you need to send someone a bouquet of roses for your anniversary, why not add a bar of chocolates for added sweetness? Maybe a large teddy bear that they can hug when you are not around.
PRODUCTS
Daisy –  54 USD to 103 USD
Gerbera – 63 USD to 143 USD
Lilly – 250 USD to 2,020 USD
Orchid – 21 USD to 297 USD
Rose – 30 USD to 250 USD
DELIVERY AND PAYMENT
Secure your payments through these payment channels: Visa, Mastercard, Apple Pay, PayPal, ADIB, Cash on delivery.
6. HAPPY FLOWERS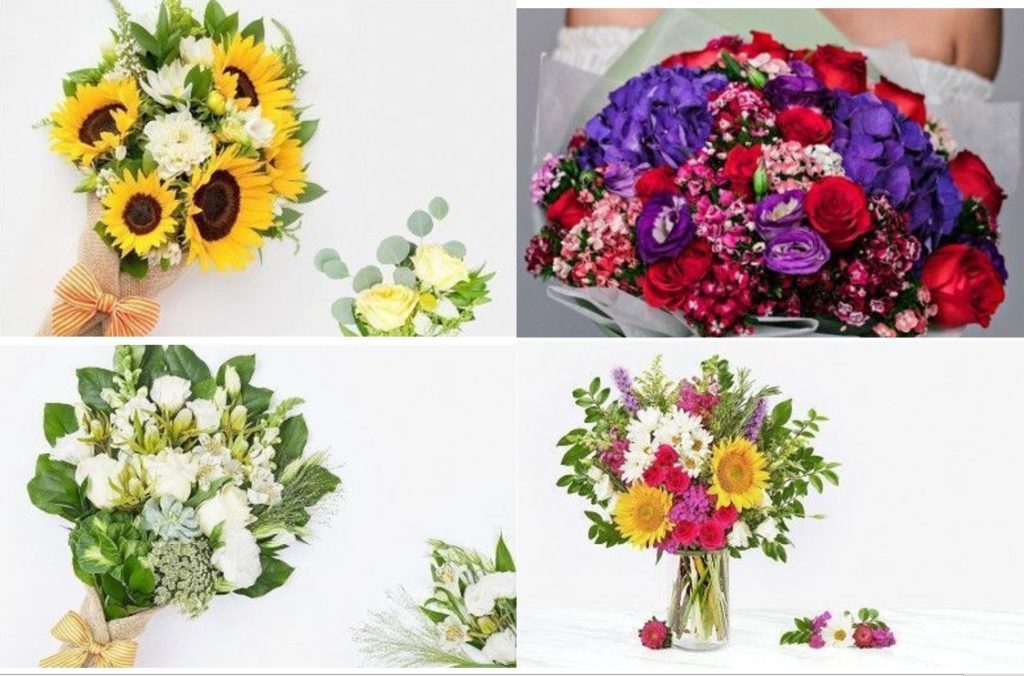 Happy Flowers firmly believes that sending flowers does not have to be expensive. You can totally express your love towards someone even you are working on a tight budget. If you want to know how this is all possible, you should definitely check the collection of Happy Flowers and see for yourself their stunning flower collections that are really affordable yet beautifully made.
| | |
| --- | --- |
| SPECIALTY | Flowers for all occasion |
| SELECTION SIZE | Large |
| STARTING PRICE | Starts at 282 USD |
| DELIVERY FEE | Calculated at checkout |
| WEBSITE | https://www.happyflowersuae.com/ |
| SOCIAL MEDIA |   |
| CONTACT DETAILS |  +65 3163 9387 |
WHAT PEOPLE LIKE
VALUE FOR MONEY. The Happy Flowers understands that every single centavo spent on every order made is important. They want their clients to know that they can trust them in taking care of their orders and that all their expenses are appreciated, thus they truly make an effort to create beautiful flower arrangements that will justify the money spent on each of them.
GOOD RELATIONSHIP WITH CLIENTS. Aside from making sure that their flower products are well taken care of, they also always check on the comfort and satisfaction of their customers. They make sure to build good relationship with their customers for them to know that they are to be trusted and worth visiting.
PRODUCTS
Fruit Baskets – $55 to $100
Hampers – $58 to $165
DELIVERY AND PAYMENT
Place your order before 3pm and you can avail same day delivery services. Meanwhile, your options for payments are Visa and Mastercard.
7. FERNS N PETALS
No matter the occasion, Ferns N Petals is your one-stop solution for all your gifting woes. Their large catalogue consists of bouquets, arrangements, artificial flowers, plants, and boxed flowers. Every piece in their selection is highly customisable, giving you the option to pair it with their other offerings like cakes or chocolates.
The icing on top? One-hour gift delivery is available in most areas, including Abu Dhabi.
| | |
| --- | --- |
| SPECIALTY | Flower Arrangements |
| SELECTION SIZE | Large |
| STARTING PRICE | AED89.00 |
| DELIVERY FEE | Starting at AED40 |
| WEBSITE | https://www.fnp.ae/ |
| SOCIAL MEDIA | Facebook: /fnpuaeInstagram: @fernsnpetalsuae/Twitter: @fnpdubai |
| CONTACT DETAILS | +971 567427222 | |
WHAT PEOPLE LIKE
LARGE CATALOGUE. Ferns N Petals is most known for its diversity. Every celebration, event, they've got you covered with their wide array of floral choices. Bouquets for weddings? Boxed flowers for birthdays? Take your pick, Ferns N Petals has got them all.
DELIVERY OPTIONS. One of Ferns N Petals' greatest strengths is their delivery service. Aside from their popular one-hour delivery option, they also offer Same Day Delivery, Fix Time Delivery, Midnight Delivery, and Early Morning Delivery. It doesn't matter what time of day it is, you'll be able to get your precious orders hassle-free.
PRODUCTS
FLOWER BOUQUETS
FLOWERS IN A BOX
FLOWER ARRANGEMENTS
BRIDAL COLLECTION
ARTIFICIAL FLOWERS
DELIVERY & PAYMENT
Payments may be made through VISA, MasterCard, American Express, and PayPal.
8. EXOTICA

Encouraging a more natural and green way of living, Exotica has 4 boutiques in Lebanon and is present in the UAE. They are also available online on www.exotica.com where you can find a collection of gorgeous mixed flower bouquets, lovely floral arrangements and a variety of plants ready to order with the option for same day delivery across Lebanon.
Whatever your occasion, Exotica's assortments of vibrant bouquets, green plants, and fragrant arrangements will surely touch your loved one's hearts and leave a lasting impression.
| | |
| --- | --- |
| SPECIALTY | Luxurious flowers collection |
| SELECTION SIZE | Large |
| STARTING PRICE | 33 USD |
| DELIVERY FEE | Calculated upon checkout |
| WEBSITE | https://exotica.com/lebanon_store_view/ |
| SOCIAL MEDIA | Facebook: @exotica, Instagram: @exotica |
| CONTACT DETAILS | |
WHAT PEOPLE LIKE
HIGH QUALITY VARIETY. One of the reasons to love Exotica is because they provide the best quality and freshest blooms. Aside from their amazing quality, they offer a very big selection of imported flowers as well as locally growing their own plants and roses in their nursery.
OFFERS VARIOUS SERVICES. Exotica offers a complete range of services from landscaping; including concept creation & design, installation & maintenance; as well as weddings and events. Exotica brings to life social events with decorations and accessories designed to match and set the perfect atmosphere for your event.
PRODUCTS
Flowers: 33$ – 300$
Plants: 10$ – 350$
DELIVERY & PAYMENT
Deliver all across Lebanon, we have same day delivery.
For the payments, we accept online payments (Visa, Master, American Express) and Money Transfer (Western Union, OMT…).
9. CAMELIA FLOWERS
 Another flower delivery that provides premium flowers for all occasions is Camelia Flowers. They have been known for their quality in delivering finest flowers across UAE & GCC. They have the reputation of delivering world-class, premium quality flowers sourced from the best locations around the world and shipped fresh to the UAE.
SPECIALTY
Premium Quality Flowers
SELECTION SIZE
Small, Medium, Large
STARTING PRICE
Starts at AED 11
DELIVERY FEE
Computed upon check out
WEBSITE
https://camelia.ae/
SOCIAL MEDIA
Facebook, Instagram
CONTACT DETAILS

+971 2 207 2227

+971 2 634 4377
WHAT PEOPLE LIKE
PREMIUM QUALITY FLOWERS. Camelia Flowers provide top-notch flower delivery arrangements that are coming from the best locations around the world and shipped fresh to the UAE.
FLOWERS FOR EVERY OCCASION. From a simple minimalist flower to be sent for your loved one to make their day to sending exquisite premium flowers for weddings and anniversaries, they got you. Camelia Flowers also offers indoor landscaping where they can also manage the plants for you with our ongoing maintenance and upkeep services provided by trained professionals to ensure your space continues to thrive with greenery. Not only that, but they also do weddings and custom designs and floral arrangements to elevate your reception, lobby, or office spaces.
PRODUCTS
Flower Arrangements
Bouquets
Plants
Balloons
Desserts
Cakes
DELIVERY & PAYMENT
Contact them for more information.
10. DARCEY FLOWERS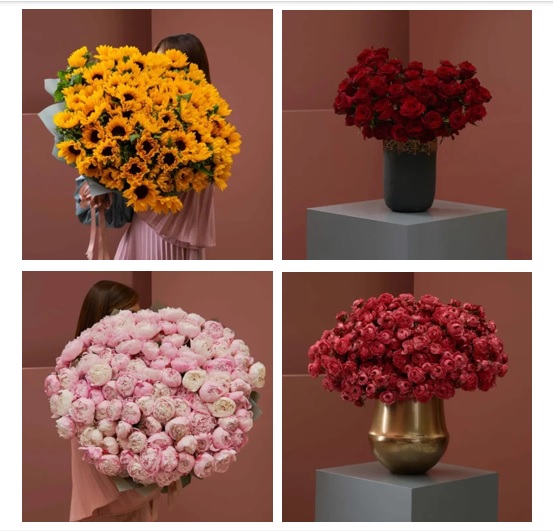 Darcey Flowers is a flower shop that provides its clients with both variety and premier quality selection of flowers and equally stellar arrangements as well. Sporting an average of 4.9 in terms of customer reviews, they have since then offered flower deliveries to various areas in UAE.
WHAT PEOPLE LIKE
EXPERIENCED FLORISTS. We like that they are able to employ highly experienced florists for the job who have been in the flower industry for over 20 years already and have the ability to curate and arrange over 800 variations of flowers and arrangements.

CUSTOMIZABLE SERVICES. Aside from this, their customer service is also very accommodating which makes their services very flexible to the needs of the client and makes any changes hassle-free for them as well.

QUALITY SOURCED FLOWERS. Furthermore, all their collections are outsourced from reliable flower farms from all over the world such as Taiwan, New Zealand, Chile, and Ecuador among many others to ensure its freshness and quality.
PRODUCTS
Birthday Flowers
Anniversary Flowers
Congratulations Flowers
Get Well Soon Flowers
Love & Romance Flowers
New Born Baby Flowers
Thank You Flowers
Welcome Back Flowers
Graduation Flowers
DELIVERY AND PAYMENT
They accept all major credit or debit cards.
11. LE RONZA FLOWERS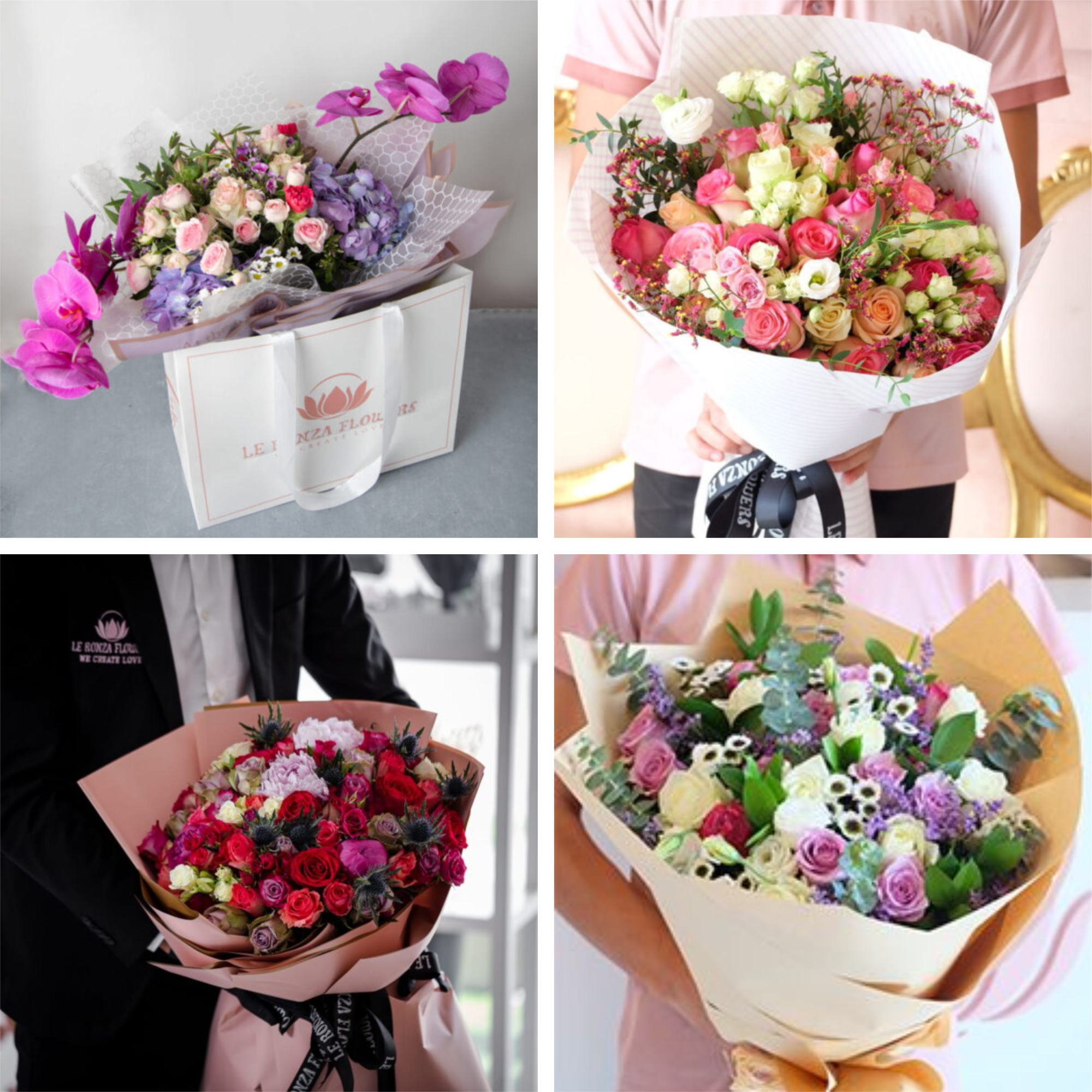 Discovering a demand in gift shops that offer deliveries for unique flower arrangements and other gifts more than 5 years ago, the owners of Le Ronza Flowers took advantage of that, and this shop has been blooming since then. They craft the most elegant and premium-looking arrangements that do not break the bank. We truly think they're one of the best options in the area.
SPECIALTY
Classical Bouquets
SELECTION SIZE
Medium
STARTING PRICE
Starts at 180 AED
DELIVERY FEE
Contact for more information
WEBSITE
https://leronzaflowers.com/
SOCIAL MEDIA
CONTACT DETAILS
Email:

[email protected]


+971 54 789 1118
WHAT PEOPLE LIKE
EXCELLENT SERVICE. We've had a wonderful experience with them. They helped us choose the best arrangement and went above and beyond to help us with our concerns. 

BEAUTIFUL ARRANGEMENTS. We can attest to the beauty and quality of the flower arrangements they create. We've also asked our friends and the unanimous answer is that they offer the most artistic arrangements we've seen!

OFFERS OTHER PRODUCTS. We like that they also have cakes and have options where we can combine cakes, chocolates and flowers. While they specialize in flowers, we like that their cakes and chocolates have the same high quality. We've tried them and they're delicious! 
PRODUCTS
Flowers (for various occasions)
Cakes
Chocolate
Gift Sets
DELIVERY AND PAYMENT
They accept Visa and MasterCard. Contact for more information on delivery. 
---
Images taken from each company's official websites/social media.