Calgary is known for their beautiful view of icy mountain and lake that will definitely leave you in awe. Many people, especially the tourists have been falling in love in this place. But that is just one of the many reasons why you should visit Calgary. Another reason that makes Calgary worth exploring is their plenty of cake products created by their talented and creative bakers, like the ones listed below.
1.      YVONNE'S DELIGHTFUL CAKES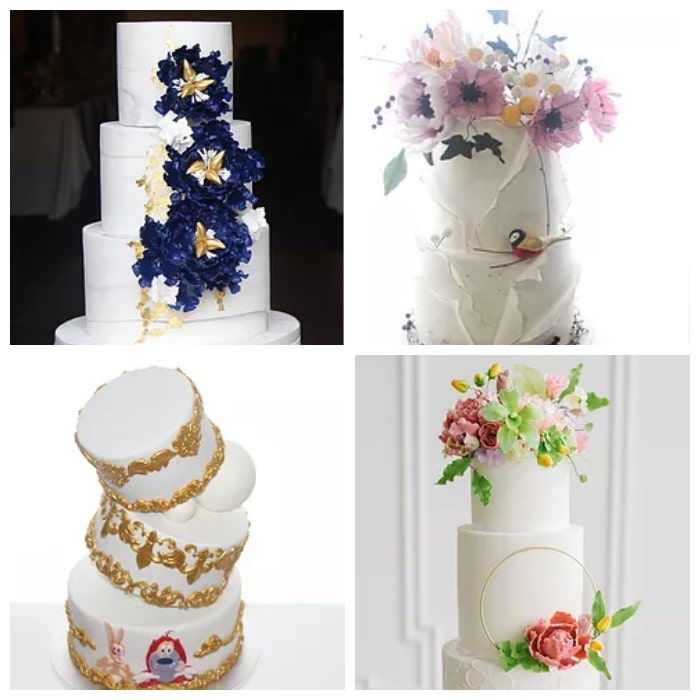 Yvonne's Delightful Cakes started because of the owner's burning passion for creating outstanding cake products that will feed the happy souls of Calgary. They also allow to highlight their customers' brilliant ideas in coming up with a unique cake design by offering to create customized cakes.
WHAT PEOPLE LIKE
CUSTOM MADE. Unleash your creativity and achieve the cake of your dreams with the help of the creative team of Yvonne's Delightful Cakes. They want your experience with them to be your best one, so they make sure that you always have fun working with them.
CATERS TO EVENTS. The shop always got your back especially if you need a cake shop that can attend to your event's needs. If you are planning an event that will happen soon, you can contact the shop for their wonderful service.
PRODUCTS
Wedding Cakes
Celebration Cakes
DELIVERY AND PAYMENT
Contact shop for details.
2.      A WISH MOMENT CAKE & CAFE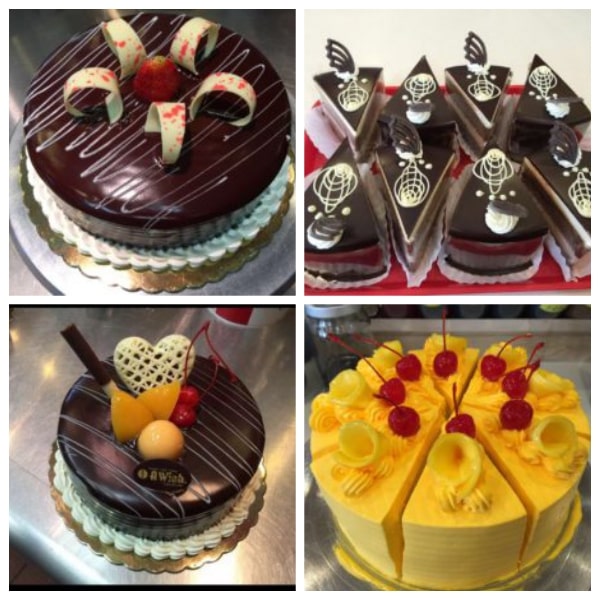 A Wish Moment Cake & Cafe is a local pastry shop in Calgary that specializes in creating birthday cakes which is very reminiscent of your childhood. The shop ensure that all of the ingredients used in each of their products are fresh and new that is why their products are always tasty.
WHAT PEOPLE LIKE
DELICIOUS CAKES. The team promises that all of their products are equally delicious and in the highest quality. Their team always strives to create a unique and heavenly tasting pastries that will truly please your appetite.
CATERING SERVICES. If you want to experience more of the shop's cake collection, you can always contact them for their catering services, so you'd get as much as you want to.
PRODUCTS
Chocolate Cake – $33 to $82
Cream Cake – $33 to $82
DELIVERY AND PAYMENT
Contact the shop for details.
3.      FOREVER CAKES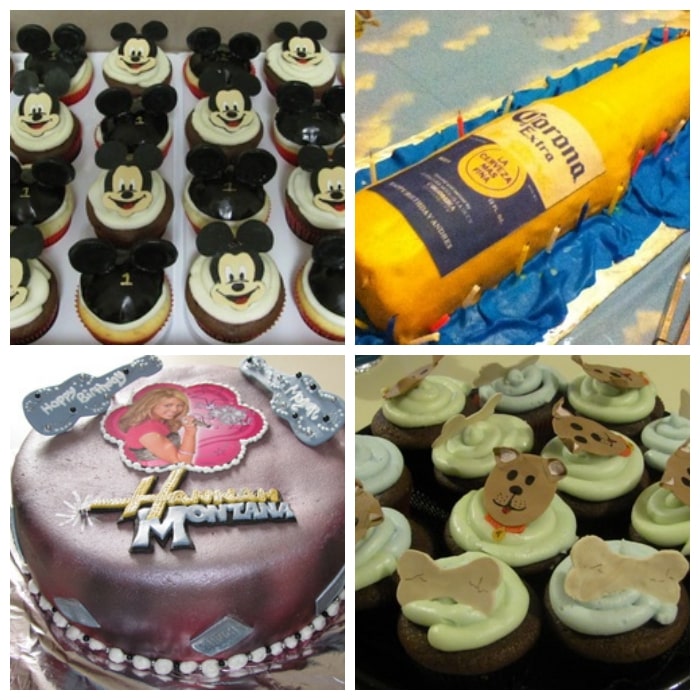 At Forever Cakes, they believe that quality is always the priority above anything else and it should never be compromised. The shop offers their delicious cakes for huge parties especially for weddings although they will be needing a month's notice so they'd be able to secure that they could provide you with the highest quality of cake products.
WHAT PEOPLE LIKE
LARGE SELECTION. The shop has a huge selection of desserts and pastry products aside from their huge cake products. They have Pastry Cream puffs, Macaroons, Cake balls, cake pops, Cupcakes, Mini Cupcakes, and Cookies.
PRODUCTS
Adult Cakes
Cupcakes
Wedding Cakes
DELIVERY AND PAYMENT
Contact shop for details.
4.      CAKEWORKS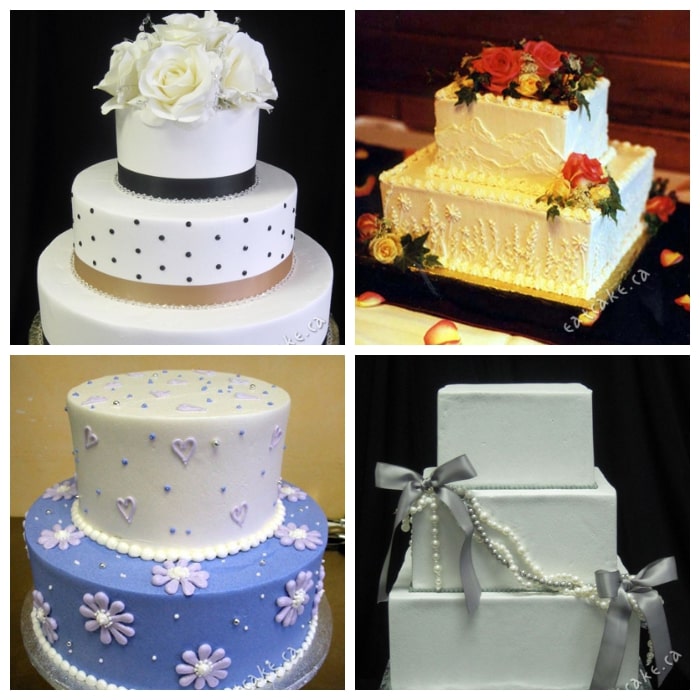 Do you need a cake for an event? Cupcakes for souvenirs? Party supplies? All of these are available at Cakeworks. The shop is composed of a team of talented and hardworking bakers and staff that is why they are always able to create exceptional pastry products suited best for all kinds of events and occasions.
WHAT PEOPLE LIKE
100% CUSTOMER SATISFACTION. The shop makes sure that all of their customers are satisfied with their work and they even try to exceed your expectations as much as they can.
EASY TO REACH. If you have questions and concerns about your cake orders, the shop is always available to help you out. You can call them or send them an email and they can guarantee quick responses.
PRODUCTS
Wedding Cakes

DELIVERY AND PAYMENT
Contact shop for details.
5.      SWEET RELIEF PASTRIES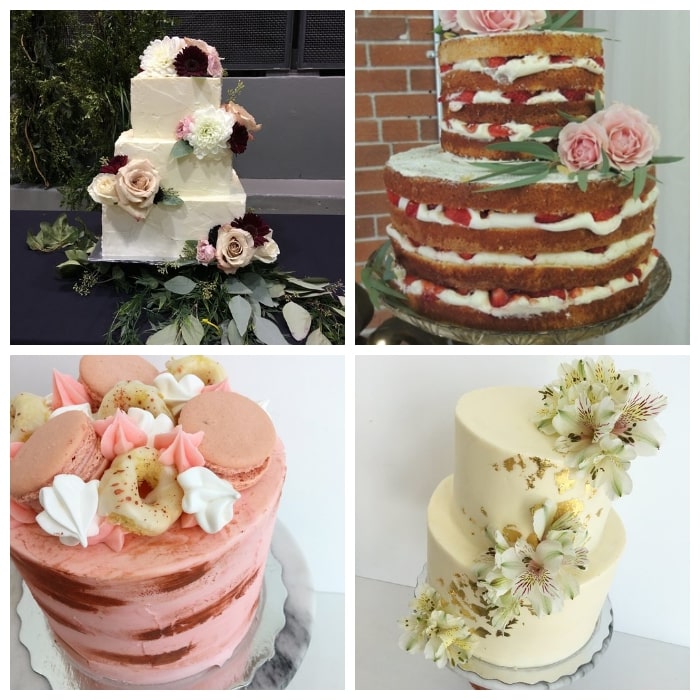 Sweet Relief Pastries's owner and pastry chef Deidre Lotecki has a huge passion for art and baking. With her set of skills and her heart for creating beautiful pastry products, she was able to establish her business in Calgary as one of the most credible and best pastry shops in Calgary.
| | |
| --- | --- |
| SPECIALTY | Sweet pastries |
| SELECTION SIZE | Large |
| STARTING PRICE | Contact the shop for the price list |
| DELIVERY FEE | Calculated at checkout |
| WEBSITE | http://www.sweetreliefpastries.com/ |
| SOCIAL MEDIA |   |
| CONTACT DETAILS | 403-402-9448 |
WHAT PEOPLE LIKE
CLASSES. The shop does not only offer their delicious cakes and pastries, they also offer classes for those who aspire to be their own pastry chef one day. So, if you are eager to learn about baking tasty cakes, sign up for one of their classes.
PRODUCTS
DELIVERY AND PAYMENT
Contact shop for details.
6.      CAKE BAKE SHOPPE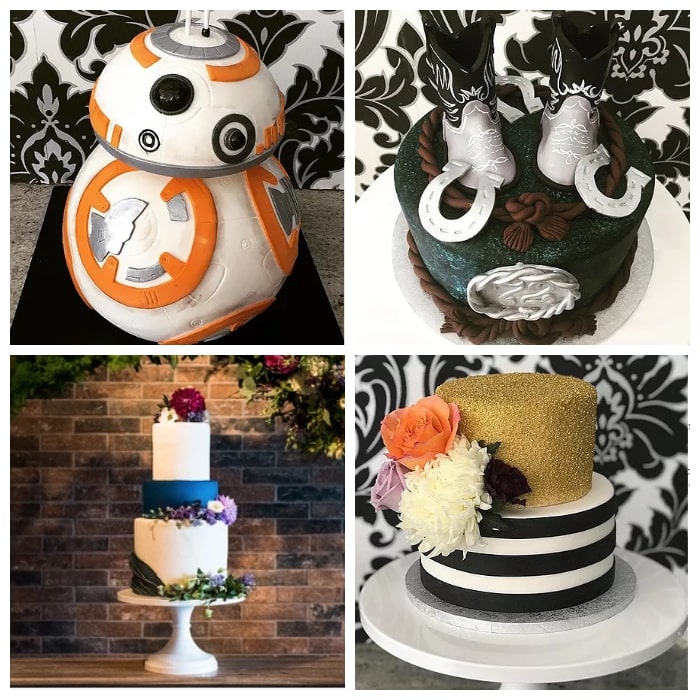 Cake Bake Shoppe is proud to say that they create their cake products from scratch, using natural and fresh ingredients. Their products are incomparable and exceptional that is why many people in Calgary keeps on coming back to them for more orders.
WHAT PEOPLE LIKE
DELICIOUS CAKES. The shop's pride is their collection of delicious cakes and cupcakes that are appropriate for all occasions and events and would definitely be likeable for all ages.
AWARD-WINNING. The shop is an award-winning cake shop that has truly exceptional collection of premium cake and pastry goodies.
PRODUCTS
Custom Cakes
Wedding Cakes
DELIVERY AND PAYMENT
Contact shop for details.