Flowers are sent to express emotions that are too complicated to express ourselves. The beauty and fragrance it emits makes it possible to convey different types of emotions. However, only a floral expert could make flowers that truly embody what you want to say to your recipient. Good thing I've listed six of the best flower delivery service in Jordan.
1. FLOWER DELIVERY 100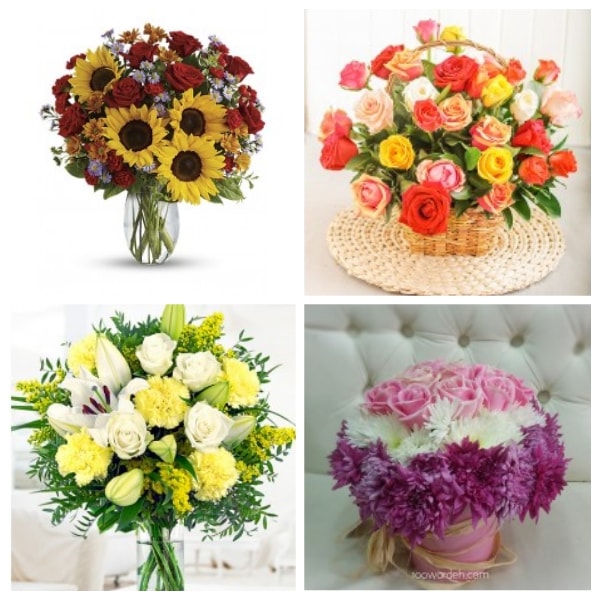 100 Wardeh is one of the most popular flower shops in Jordan. 100 Wardeh means, "You are as beautiful as a 100 roses." This is what they want to make their customers feel. That's why they only serve beautiful flowers to their customers.
WHAT PEOPLE LIKE
WIDE ARRAY OF FLOWER ARRANGEMENTS: They have a great selection of flower arrangements for different occasions. Whatever your preferences are, I'm sure you'll find the right one there.
GIFT IDEAS: Aside from the beautiful flowers, they also offer different gift ideas for those who want to add a little something to their flower arrangements. 
PRODUCTS
GET WELL SOON: JOD 20 – JOD 702
LOVE & ROMANCE: JOD 20 – JOD 702
BIRTHDAY: JOD 20 – JOD 372
THANK YOU: JOD 20 – JOD 702
NEW BORN: JOD 27 – JOD 372 
DELIVERY & PAYMENT
Item will be delivered the next day.
2. FLOWER SHOP.JO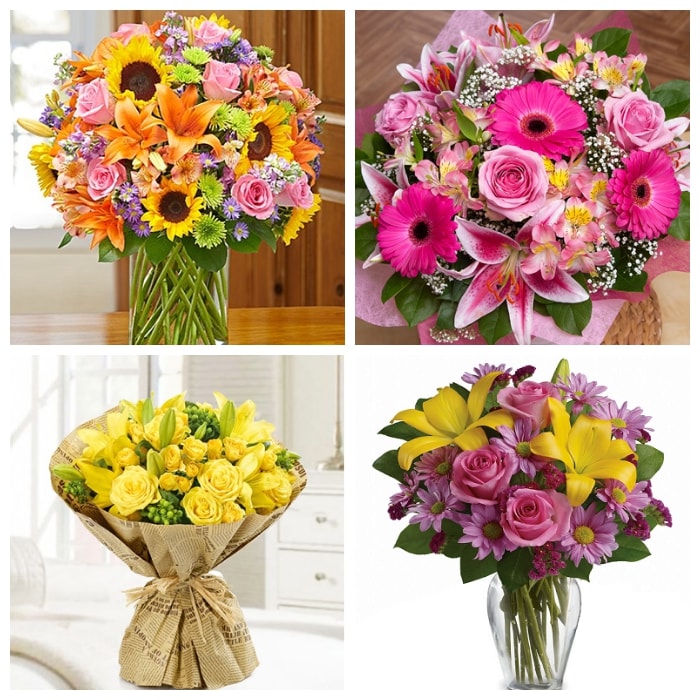 SPECIALTY
Fresh flowers
SELECTION SIZE
Medium
STARTING PRICE
JOD 55
DELIVERY FEE
Free
WEBSITE
http://www.flowershop.jo/
SOCIAL MEDIA
Facebook: @flowershopjo

Instagram: @flowershopjo

CONTACT DETAILS
0777775079
Flower Shop.jo is one of the few flower shops with a luxury collection. You should check it out as it has high end designs that would surely leave your wife or girlfriend in awe. This would make them feel more special even more.
WHAT PEOPLE LIKE
SPECIALTY FLOWERS: They offer special flower arrangements for every occasion from birthdays to anniversaries.
FRESH FLOWERS: They will surely leave your noses wanting for more fragrance due to this beautiful fresh flowers. 
PRODUCTS
BIRTHDAY: JOD 55 – JOD 180
LOVE AND ROMANCE: JOD 55 – JOD 180
NEW BABY: JOD 55 – JOD 170
ANNIVERSARY: JOD 55 – JOD 180
GRADUATION: JOD 58 – JOD 170
DELIVERY & PAYMENT
Same day delivery for orders made before 5 pm. Major credit cards accepted.
3. FLOWERS TO AMMAN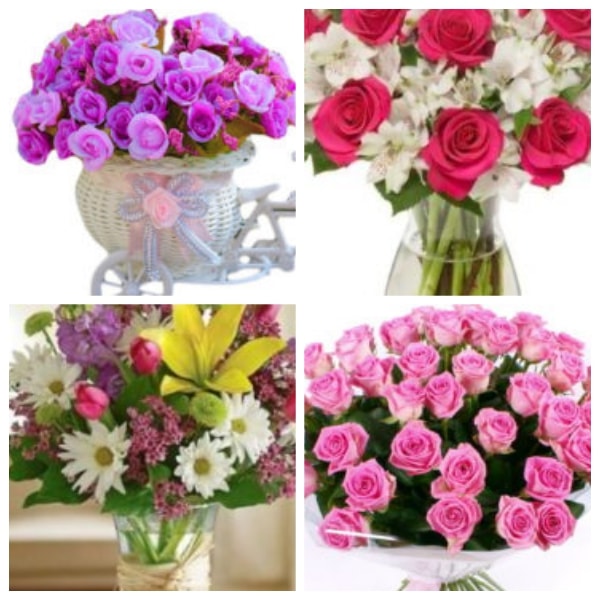 | | |
| --- | --- |
| SPECIALTY | Specialty flowers |
| SELECTION SIZE | Large |
| STARTING PRICE | $ 39 |
| DELIVERY FEE | Free |
| WEBSITE | https://www.ammanflowers.com/ |
| SOCIAL MEDIA | |
| CONTACT DETAILS | +962796462495 |
Flowers to Amman has a traditional designs, but intricately handcrafted flowers. You'll be captivated by the natural beauty of flowers wrapped traditionally to embody the beauty of flower arrangements.
WHAT PEOPLE LIKE
SPECIALTY FLOWERS: Flowers to Amman could satisfy your birthday and anniversary flower needs. They offer different flower creations for different occasions.
DRIED FLOWERS: They also have luxury dried flowers that's perfect for your wife to show your undying love. 
PRODUCTS
LOVE: $ 49 – $ 499
BIRTHDAY: $ 49 – $ 499
GET WELL: $ 49 – $ 299
CONGRATS: $ 39 – $ 299
MOTHER'S DAY: $ 39 – $ 299
DELIVERY & PAYMENT
Free flower delivery across Jordan.
4. OCCASIONS – CITY MALL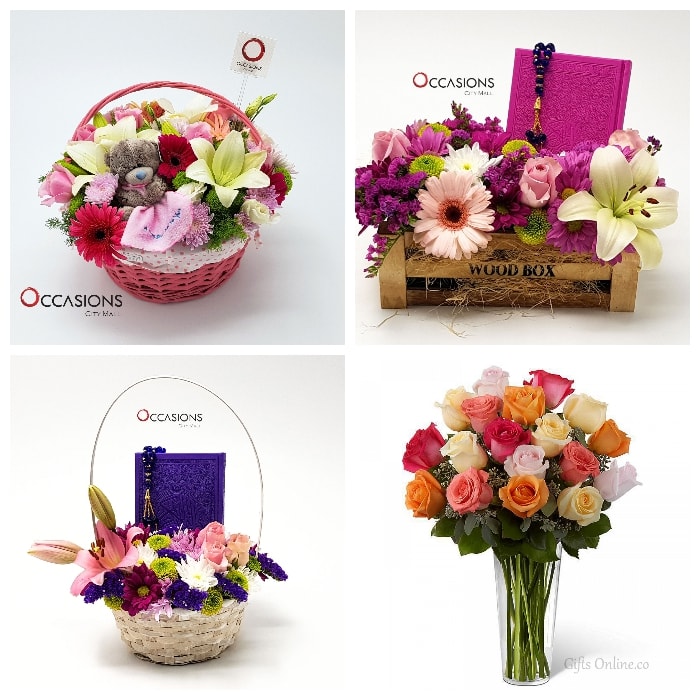 | | |
| --- | --- |
| SPECIALTY | Roses |
| SELECTION SIZE | Curated |
| STARTING PRICE | JOD 25 |
| DELIVERY FEE | Calculated upon checkout |
| WEBSITE | http://www.occasionsjo.com/ |
| SOCIAL MEDIA | Facebook: @occasions.jordan |
| CONTACT DETAILS | +962790902434 |
WHAT PEOPLE LIKE
WIDE ARRAY OF GIFT IDEAS: This flower shop has teddy bears, balloons, gift cards, chocolates, and a lot more gift ideas for a hopeless romantic person like you.
CUSTOMER-CENTRIC SERVICE: They make sure that customer satisfaction is at the core of their business processes. 
PRODUCTS
ROSES: JOD 12 – JOD 90
MIXED FLOWERS: JOD 12 – JOD 41
FOREVER ROSE: JOD 25
DELIVERY & PAYMENT
Order must be placed 24 hours from delivery time.
5. FLOWERS TO JORDAN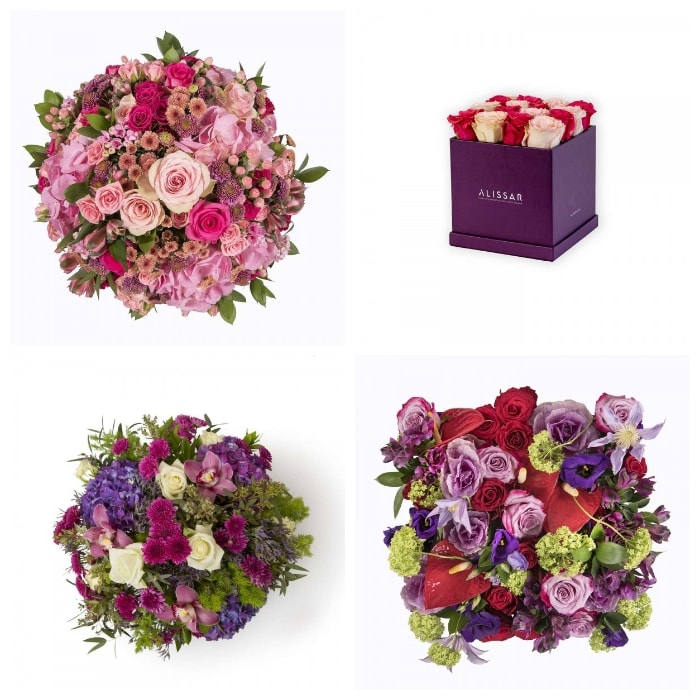 SPECIALTY
Modern design
SELECTION SIZE
Large
STARTING PRICE
JOD 58
DELIVERY FEE
Calculated upon checkout
WEBSITE
https://www.alissarflowers.com/
SOCIAL MEDIA
Facebook: @AlissarFlowersInternational

Instagram: @alissarflowers

CONTACT DETAILS
800 2547727 / [email protected]
Alissar has not just crafted flower arrangements but also stories and experiences throughout the year. They offer really magnificent flower arrangements that are very distinct to their shop. Be sure to check out their collection.
WHAT PEOPLE LIKE
PERSONALIZED ARRANGEMENT: You could ask for a personalized flower arrangement if you can't find what you're looking for. A friendly florist will be there to help you with your requests.
FLOWER SUBSCRIPTION: If you need long term floral solutions, you could always count on them. They offer flower subscription to corporate accounts and personal accounts. 
PRODUCTS
ANNIVERSARY: JOD 58 – JOD 350
BIRTHDAY: JOD 58 – JOD 350
CORPORATE: JOD 58 – JOD 350
CONGRATULATIONS: JOD 58 – JOD 350
GET WELL SOON: JOD 58 – JOD 350
DELIVERY & PAYMENT
Inquire through their hotline.
6. GIFTS ONLINE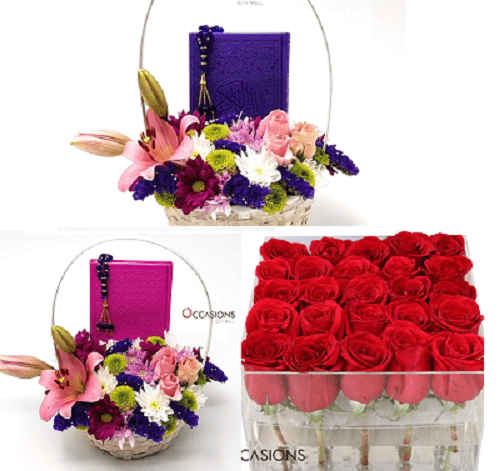 Gifts Online lets you have an array of choices to look for the perfect gift for your needs. You could visit them if you are in dire need of unique yet meaningful gift ideas.
WHAT PEOPLE LIKE
QUALITY PRODUCTS: They offer only quality products online. Just by looking at it, you're sure that the products that are available are of top quality.
GIFT IDEAS: They also offer a lot of gift ideas for you to choose from. So if you need a new trick for your wife, be sure to check out the products that they offer. 
PRODUCTS
DELIVERY & PAYMENT
Monday to Sunday delivery
7. WARD EXPRESS
Ward Express is a great substitute for in-store flower buying as they have everything you'd ever want to buy in their online shop! This is the perfect thing for people who don't have the time to go to flower shops or are too far away from them. Offering not only beautiful roses and lilies, they also have chocolate, bears, balloons, and even cake for you to choose from! A great one-stop shop all in a click of your finger.
WHAT PEOPLE LIKE
Cash On Delivery – Wanting to shop beautiful flowers but not having the right means to pay? Well don't worry as Ward Express offers Cash On Delivery that makes everything better! Order what you want, have them deliver your items, and pay it when you receive it. Pretty simple but life changing for flower shops like these.
Flowers with Chocolate – Do you know a better gift than flowers? Flowers with Chocolate! You don't have to worry about choosing the right present for your loved ones because with Ward Express' great deals, you'll have both of your options.
PRODUCTS
Flower Box starts at JOD 29.99
Flower Bouquet starts at JOD 24.99
Flower Vase starts at JOD 24.99
Gifts starts at JOD 9.99
Chocolate and Cake starts at JOD 19.99
DELIVERY & PAYMENT
VISA, Mastercard, Western Union, Bank Transfer, COD